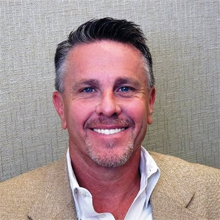 Mike brings wealth of experience in leading consumer-based, self-gen and door-to-door sales
Protection 1, the largest full-service business and home security company in the U.S., recently announced that it has hired Michael S. Fredricks to fill the role of Vice President, Residential Field Sales. Fredricks will report to Jamie Haenggi, Protection 1's Chief Marketing and Customer Experience Officer and will be based out of the company's Chicago headquarters.
"Mike brings a wealth of experience in leading consumer-based, self-gen and door-to-door sales teams on a national basis in a structure similar to Protection 1's field-based branches and local management," stated Haenggi. "His high energy, disciplined approach and emphasis on training will be a great fit for our residential sales program."
Fredricks' background
Prior to joining Protection 1, Fredricks held the position of Vice President of Sales for Empire Today, LLC, a leading provider of installed flooring. While at Empire, he was tasked with contemporising a 50 year old business model, developing and executing a new national go-to-market strategy and leading a sales force of 1,100 sales representatives for residential and commercial floor coverings and window treatments.
Fredricks has also held sales and marketing executive management positions at Renewaire, LLC; Pure Health Solutions, Inc.; USP, Inc.; Culligan International; SERVICE MASTER and Sears, Roebuck & Company's Product Services Division. In addition to sales and marketing experience, Fredricks' background includes extensive alternate distribution channel development and management.
New member in Protection 1 team
Over the past five years Protection 1 has become a highly diversified security monitoring company serving a range of customers from residential, commercial, multi-family properties, large integrated systems and national account clients.
"I couldn't be more thrilled to be a member of the Protection 1 team. It is tremendously rewarding to wake up every morning knowing that your efforts and energies are being channeled into helping others in need and saving lives," said Fredricks. "Being able to do that with the best-in-class life safety and customer service organisation in the industry is certainly an honour. I am looking forward to continuing to build upon the Protection 1 tradition of excellence."
Download PDF version
Download PDF version