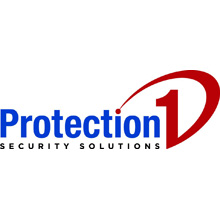 Cooper will be responsible for the operational oversight of national account installations
Protection 1, the largest full-service business and home security company in the U.S., recently announced that it has promoted Matt Cooper from Regional Operations Manager NAID to the newly created position of Director, Field Operations National Accounts. Cooper will report directly to Joseph Sanchez, Senior Vice President of Customer Operations.
As the new Director of Field Operations National Accounts, Cooper will be responsible for the operational oversight of national account installations and service delivery. His team will concentrate on activities in areas of the country not normally serviced by Protection 1 branch operations. Cooper will have direct responsibility for recruiting, hiring and developing sub-contractor relationships to augment the Protection 1 technician labor force in the delivery of field services. His organisational structure includes a team of regional operations managers, project managers, national account trained technicians, support staff and over 60 subcontractors throughout the United States and Canada.
"Matt has continued to demonstrate his ability to be a very effective manager in the area of field operations," stated Sanchez. "His leadership abilities and positive work ethic yielded great working relationships with subcontractors and branch personnel to ensure quality installations. In his new role, Matt will be responsible for closing the gap between National Account and Branch Operations as we capitalise on the branch infrastructure in our ongoing support of national account installations."
Cooper has 14 years of industry experience, 10 of those years with Protection 1. Cooper started as a residential installer and quickly moved his way up to the position of Operations Supervisor for the Nashville and Knoxville markets. In 2013, Cooper's efforts had a direct influence in leading Nashville to the top of the branch rankings. From there he advanced to managing the North and South regions' national account installation backlog. Most recently, he led the NAID team in a regional role bringing extensive knowledge of Protection 1's Field Operations.
"I ran operations in 2013 for the Nashville branch, taking the branch from 29th in the company to finishing the year #1. I came over to National Accounts in November of 2013 and quickly rose from the Field Ops manager position to head of the department in under a year," stated Cooper. "Coming from the branch side of the business, I have first-hand knowledge of how the branches operate, in terms of installation. I speak the branch language and understand what's feasible and what would be in the difficult category. I think it's crucial to have all installation entities operating on the same wavelength and focus on what makes Protection 1 such a great company…teamwork and customer service."
Download PDF version
Download PDF version