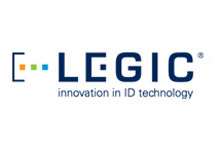 LEGIC exhibits its contactless smart card technology at IFSEC 2009
With the World of LEGIC the company presents at IFSEC 2009 its contactless smart card technology for personal identification in a large variety of applications, solutions and services.
The focus of this year's fair presence by LEGIC Identsystems Ltd from 11-14 May in Birmingham, UK is on the unmatched variety of applications for the state-of-the-art contactless smart card technology. In Hall 4 / Stand B75 in the World of LEGIC, the company is not only presenting numerous new reader and card solutions using LEGIC advant technology. LEGIC is also demonstrating the concrete gains in efficiency to be achieved in practice through the use of a contactless multi-application card. The trade fair presence is rounded off by the latest developments in the LEGIC advant technology platform.
With more than 200 international partners and over 2,000 products, the World of LEGIC offers a huge variety of applications for every intended use. Live at IFSEC LEGIC is presenting a selection of the latest solutions for various applications in the business and leisure sectors, as well as for public institutions - such as access control, time & attendance, cashless payment, printing/copying or IT access.
LEGIC is additionally presenting a series of extensions to its open technology platform LEGIC advant, which has state-of-the-art security features. The core of the technology is formed by the unique physical security concept Master-Token System Control (MTSC). This guarantees security not via passwords, but via a genetic code which contains the authorization to read or write data. End users benefit from integrated, independent control of their company security, applications and suppliers. LEGIC is also showing how existing credentials can easily be expanded with additional applications to achieve cost savings.
With the LEGIC advant card-in-card technology, the company is presenting possibilities of easily integrating LEGIC applications into contactless or dual interface smart cards from third party suppliers via its "virtual" transponder. Logical and physical access can thus be combined on a single smart card chip both cost-effectively and conveniently. In this way mobile phones can be used as an access control credential, or credit cards as multifunctional employee cards.
LEGIC at IFSEC in Birmingham/UK: Hall 4, Stand B75
Download PDF version