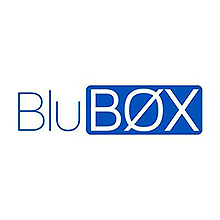 The expansion of the sales team to include industry leaders will help BluBOX across the country and abroad
BluBOX Security, a provider of cloud-based physical security solutions, has announced Mark Scaparro has joined the BluBOX team as Sr. Vice President of Sales and Phillip Koken has joined as Regional Sales Manager, Western Region.
"With these key additions to our team we will be prepared to meet the growing needs of our clients as we expand our dealer base across the country and abroad. We are fortunate to be able to attract executives with the extensive experience and proven track record like that of Mark and Phillip. As industry leaders they provide a best in class foundation for our on-going growth," says Patrick Barry, CEO, BluBOX Security.
Mark Scaparro
Mark Scaparro brings to BluBOX nearly 30 years of executive experience and a successful track record within the security Industry for leading companies to a number one market position. Mark's former roles in leading global business management, sales management, channel management, product management and customer-centric management in companies such as HID Global (Sr. VP), Securitas (VP) formerly Pinkerton Systems Integration and API Security, Inc. (VP) have positioned him to play a key role on BluBOX's Senior Management team.
Mark will be responsible for leading BluBOX's strategies and tactics for the sales and channel expansion nationally and abroad. "My first order of business is to build sales/channel programs and teams that will maximise the customer experience with BluBOX solutions and our channel processes from the initial contact to the life of the system," said Scaparro. "I look forward to developing our customers' success to the highest industry level as we expand our customer presence in established and new markets."
Phillip Koken has served over 18 years within the industry leading channel sales and project strategies for fast-growing companies like IDV Solutions, and Avigilon (formerly Red Cloud Security), FLIR (formerly DVTel), Vidient, and Lenel. His expertise in Web based access control and physical security has resulted in a strong record of success. "I am excited to be joining BluBOX at a time when more and more businesses are seeing the value that web-cloud based physical security can deliver," said Koken. "BluBOX's focus on sales performance and client satisfaction are a great combination for Integrators and End Users alike."
"Mark and Phillip's wealth of experience and industry knowledge have already made them key additions to the BluBOX family. Hiring them is a sign of our commitment to being the leading company in our industry. Our innovations and the increasing demand for our products and services led us to invest in our team and it is very fortunate that we were able to recruit Mark and Phillip to fulfil these roles," said Perry Levine, Sr. VP of Business Development
Download PDF version