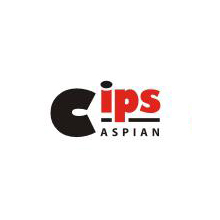 CIPS 2012 will cover key areas such as security technologies, CCTV and surveillance
The only security event in Azerbaijan and the Caucasus, the Caspian International Protection, Security and Rescue (CIPS) Exhibition, returns for a 5th year. The event will be held on the 17th - 20th October 2012 in Baku, Azerbaijan.

Each year CIPS attracts over 8,000 visitors and over 30 participants from across Europe, Middle and Far East, Russia and CIS Central Asia.
The exhibition brings together local and international buyers and sellers. The key areas covered, include:
Security technologies
CCTV and surveillance
Fire safety, rescue equipment and safety at work
Privacy policy, smart cards, ID technologies and banking equipment.
The host country for CIPS, Azerbaijan, has seen its GDP increase threefold and the volume of industrial production by 3.8 times over the past seven years, the Economic Development Minister of Azerbaijan states. This demonstrates the huge market potential for security companies seeking to expand into this fast developing and stable market.
Download PDF version