Dallmeier Network Video Recorders (NVR) / Network DVRs
(4)
Browse Network Video Recorders (NVR) / Network DVRs
Network Video Recorder (NVR) products updated recently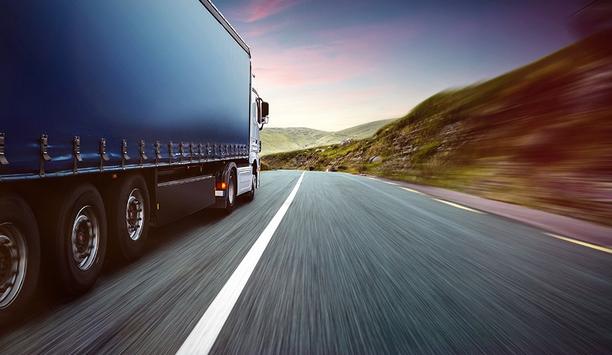 Securing mobile vehicles: The cloud and solving transportation industry challenges
Securing Intelligent Transportation Systems (ITS) in the transportation industry is multi-faceted for a multitude of reasons. Pressures build for transit industry players to modernise their security systems, while also mitigating the vulnerabilities, risks, and growth-restrictions associated with proprietary as well as integrated solutions. There are the usual physical security obstacles when it comes to increasingly integrated solutions and retrofitting updated technologies into legacy systems. Starting with edge devices like cameras and intelligent sensors acquiring video, analytics and beyond, these edge devices are now found in almost all public transportation like buses, trains, subways, airplanes, cruise lines, and so much more. You can even find them in the world's last manually operated cable car systems in San Francisco. The next layer to consider is the infrastructure and networks that support these edge devices and connect them to centralized monitoring stations or a VMS. Without this layer, all efforts at the edge or stations are in vain as you lose the connection between the two. And the final layer to consider when building a comprehensive transit solution is the software, recording devices, or viewing stations themselves that capture and report the video. The challenge of mobility However, the transportation industry in particular has a very unique challenge that many others do not – mobility. As other industries become more connected and integrated, they don't usually have to consider going in and out or bouncing between networks as edge devices physically move. Obviously in the nature of transportation, this is key. Have you ever had a bad experience with your cellular, broadband or Wi-Fi at your home or office? You are not alone. The transportation industry in particular has a very unique challenge that many others do not – mobility Can you trust these same environments to record your surveillance video to the Cloud without losing any frames, non-stop 24 hours a day, 7 days a week, 365 days a year? To add to the complexity – how do you not only provide a reliable and secure solution when it's mobile, travelling at varying speeds, and can be in/out of coverage using various wireless technologies? Waiting to upload video from a transport vehicle when it comes into port, the station, or any centralised location is a reactive approach that simply will not do any longer. Transit operations require a more proactive approach today and the ability to constantly know what is going on at any given time on their mobile vehicles, and escalate that information to headquarters, authorities, or law enforcement if needed; which can only occur with real-time monitoring. This is the ultimate question when it comes to collecting, analysing, and sharing data from mobile vehicles – how to get the video from public transportation vehicles alike to headquarters in real time! Managing video data In order to answer this question, let's get back to basics. The management and nature of video data differs greatly from conventional (IT) data. Not only is video conducted of large frames, but there are specific and important relationships among the frames and the timing between them. This relationship can easily get lost in translation if not handled properly. This is why it's critical to consider the proper way to transmit large frames while under unstable or variable networks. The Internet and its protocols were designed more than two decades ago and purposed for conventional data. Although the Internet itself has not changed, today's network environments run a lot faster, expand to further ranges, and support a variety of different types of data. Because the internet is more reliable and affordable than in the past some might think it can handle anything. However, it is good for data, but not for video. This combination makes it the perfect time to convert video recording to the Cloud! Video transmission protocol One of the main issues with today's technology is the degradation of video quality when transmitting video over the Internet. ITS are in dire need for reliable transmission of real-time video recording. To address this need a radical, yet proven, video transmission protocol has recently been introduced to the market. It uses AI technology and to adapt to different environments in order to always deliver high quality, complete video frames. This protocol, when equipped with encryption and authentication, enables video to be transmitted reliably and securely over the Internet in a cloud environment. One of the main issues with today's technology is the degradation of video quality when transmitting video over the Internet Finally, transportation industry has a video recording Cloud solution that is designed for (massive) video that can handle networks that might be experiencing high error rate. Such a protocol will not only answer the current challenges of the transportation industry, but also make the previously risky Cloud environment safe for even the most reserved environments and entities. With revolutionary transmission protocols, the time is now to consider adopting private Cloud for your transportation operations.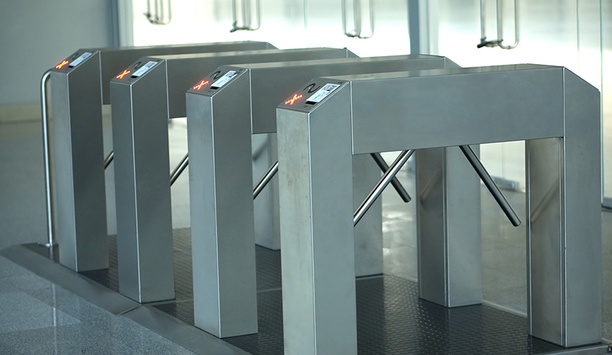 The digital transformation of access control solutions
The safeguarding of premises through the monitoring of entrance and exit points has traditionally been a very manual aspect of security. Human operators have been relied on to make decisions about who to admit and deny based on levels of authorisation and the appropriate credentials. But the access control business, like many industries before it, is undergoing its own digital transformation; one where the protection of premises, assets and people is increasingly delivered by interconnected systems utilising IoT devices and cloud infrastructure to offer greater levels of security and protection. Modern access control solutions range from simple card readers to two factor authentication systems using video surveillance as a secondary means of identification, right through to complex networks of thermal cameras, audio speakers and sensors. These systems, connected through the cloud, can be customised and scaled to meet the precise requirements of today's customer. And it's the ease of cloud integration, combined with open technologies and platforms that is encouraging increasing collaboration and exciting developments while rendering legacy systems largely unfit for purpose. Remote management and advanced diagnostics Cloud technology and IoT connectivity means remote management and advanced diagnostics form an integral part of every security solution.Cloud technology and IoT connectivity means remote management and advanced diagnostics form an integral part of every security solution. For example, as the world faces an unprecedented challenge and the COVID-19 pandemic continues to cause disruption, the ability to monitor and manage access to sites remotely is a welcome advantage for security teams who might otherwise have to check premises in person and risk breaking social distancing regulations. The benefits of not physically having to be on site extend to the locations within which these technologies can be utilised. As an example, within a critical infrastructure energy project, access can be granted remotely for maintenance on hard to reach locations. Advanced diagnostics can also play a part in such a scenario. When access control is integrated with video surveillance and IP audio, real-time monitoring of access points can identify possible trespassers with automated audio messages used to deter illegal access and making any dangers clear. And with video surveillance in the mix, high quality footage can be provided to authorities with real-time evidence of a crime in progress. Comprehensive protection in retail Within the retail industry, autonomous, cashier-less stores are already growing in popularity The use of connected technologies for advanced protection extends to many forward-looking applications. Within the retail industry, autonomous, cashier-less stores are already growing in popularity. Customers are able to use mobile technology to self-scan their chosen products and make payments, all from using a dedicated app. From an access control and security perspective, connected doors can be controlled to protect staff and monitor shopper movement. Remote management includes tasks such as rolling out firmware updates or restarting door controllers, with push notifications sent immediately to security personnel in the event of a breach or a door left open. Remote monitoring access control in storage In the storage facility space, this too can now be entirely run through the cloud with remote monitoring of access control and surveillance providing a secure and streamlined service. There is much to gain from automating the customer journey, where storage lockers are selected online and, following payment, customers are granted access. Through an app the customer can share their access with others, check event logs, and activate notifications. With traditional padlocks the sharing of access is not as practical, and it's not easy for managers to keep a record of storage locker access. Online doors and locks enable monitoring capabilities and heightened security for both operators and customers. The elimination of manual tasks, in both scenarios, represents cost savings. When doors are connected to the cloud, their geographical location is rendered largely irrelevant. Online doors and locks enable monitoring capabilities and heightened security for both operators and customers They become IoT devices which are fully integrated and remotely programmable from anywhere, at any time. This creates a powerful advantage for the managers of these environments, making it possible to report on the status of a whole chain of stores, or to monitor access to numerous storage facilities, using the intelligence that the technology provides from the data it collects. Open platforms power continuous innovation All of these examples rely on open technology to make it possible, allowing developers and technology providers to avoid the pitfalls that come with the use of proprietary systems. The limitations of such systems have meant that the ideas, designs and concepts of the few have stifled the creativity and potential of the many, holding back innovation and letting the solutions become tired and their application predictable. Proprietary systems have meant that solution providers have been unable to meet their customers' requirements until the latest upgrade becomes available or a new solution is rolled out. This use of open technology enables a system that allows for collaboration, the sharing of ideas and for the creation of partnerships to produce ground-breaking new applications of technology. Open systems demonstrate a confidence in a vendor's own solutions and a willingness to share and encourage others to innovate and to facilitate joint learning. An example of the dynamic use of open technology is Axis' physical access control hardware, which enables partners to develop their own cloud-based software for control and analysis of access points, all the while building and expanding on Axis' technology platform. Modern access control solutions range from simple card readers to two factor authentication systems using video surveillance as a secondary means of identification Opportunities for growth Open hardware, systems and platforms create opportunities for smaller and younger companies to participate and compete, giving them a good starting point, and some leverage within the industry when building and improving upon existing, proven technologies. This is important for the evolution and continual relevance of the physical security industry in a digitally enabled world. Through increased collaboration across technology platforms, and utilising the full range of possibilities afforded by the cloud environment, the manufacturers, vendors and installers of today's IP enabled access control systems can continue to create smart solutions to meet the ever-changing demands and requirements of their customers across industry.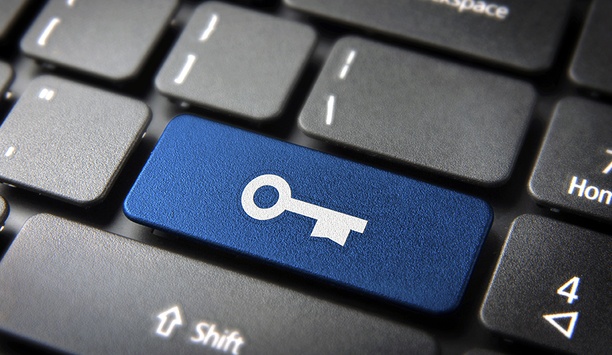 Cybersecurity: what we can do as an industry
In 2017, IoT-based cyberattacks increased by 600%. As the industry moves towards the mass adoption of interconnected physical security devices, end users have found a plethora of advantages, broadening the scope of traditional video surveillance solutions beyond simple safety measures. Thanks in part to these recent advancements, our physical solutions are at a higher risk than ever before. With today's ever evolving digital landscape and the increasing complexity of physical and cyber-attacks, it's imperative to take specific precautions to combat these threats. Video surveillance systems Cybersecurity is not usually the first concern to come to mind When you think of a video surveillance system, cybersecurity is not usually the first concern to come to mind, since digital threats are usually thought of as separate from physical security. Unfortunately, these two are becoming increasingly intertwined as intruders continue to use inventive methods in order to access an organisation's assets. Hacks and data breaches are among the top cyber concerns, but many overlook the fact that weak cybersecurity practices can lead to physical danger as well. Organisations that deploy video surveillance devices paired with advanced analytics programs often leave themselves vulnerable to a breach without even realising it. While they may be intelligent, IoT devices are soft targets that cybercriminals and hackers can easily exploit, crippling a physical security system from the inside out. Physical security manufacturers Whether looking to simply gain access to internal data, or paralyse a system prior to a physical attack, allowing hackers easy access to surveillance systems can only end poorly. In order to stay competitive, manufacturers within the security industry are trading in their traditional analogue technology and moving towards interconnected devices. Due to this, security can no longer be solely focused on the physical elements and end users have taken note. The first step towards more secured solutions starts with physical security manufacturers choosing to make cybersecurity a priority for all products, from endpoint to edge and beyond. Gone are the days of end users underestimating the importance of reliability within their solutions. Manufacturers that choose to invest time and research into the development of cyber-hardening will be ahead of the curve and an asset to all. Wireless communication systems Integrators also become complicit in any issues that may arise in the future Aside from simply making the commitment to improve cyber hygiene, there are solid steps that manufacturers can take. One simple action is incorporating tools and features into devices that allow end users to more easily configure their cyber protection settings. Similarly, working with a third party to perform penetration testing on products can help to ensure the backend security of IoT devices. This gives customers peace of mind and manufacturers a competitive edge. While deficient cybersecurity standards can reflect poorly on manufacturers by installing vulnerable devices on a network, integrators also become complicit in any issues that may arise in the future. Just last year, ADT was forced to settle a $16 million class action lawsuit when the company installed an unencrypted wireless communication system that rendered an organisation open to hacks. Cybersecurity services In addition, we've all heard of the bans, taxes and tariffs the U.S. government has recently put on certain manufacturers, depending on their country of origin and cybersecurity practices. Lawsuits aside, employing proper cybersecurity standards can give integrators a competitive advantage. With the proliferation of hacks, malware, and ransomware, integrators that can ease their client's cyber-woes are already a step ahead. By choosing to work with cybersecurity-focused manufacturers who provide clients with vulnerability testing and educate end users on best practices, integrators can not only thrive but find new sources of RMR. Education, collaboration and participation are three pillars when tackling cybersecurity from all angles. For dealers and integrators who have yet to add cybersecurity services to their business portfolios, scouting out a strategic IT partner could be the answer. Unlocking countless opportunities Becoming educated on the topic of cybersecurity and its importance for an organisation is the first step Physical security integrators who feel uncomfortable diving headfirst into the digital realm may find that strategically aligning themselves with an IT or cyber firm will unlock countless opportunities. By opening the door to a partnership with an IT-focused firm, integrators receive the benefit of cybersecurity insight on future projects and a new source of RMR through continued consulting with current customers. In exchange, the IT firm gains a new source of clients in an industry otherwise untapped. This is a win for all those involved. While manufacturers, dealers and integrators play a large part in the cybersecurity of physical systems, end users also play a crucial role. Becoming educated on the topic of cybersecurity and its importance for an organisation is the first step. Commonplace cybersecurity standards Below is a list of commonplace cybersecurity standards that all organisations should work to implement for the protection of their own video surveillance solutions: Always keep camera firmware up to date for the latest cyber protections. Change default passwords, especially those of admins, to keep the system locked to outside users. Create different user groups with separate rights to ensure all users have only the permissions they need. Set an encryption key for surveillance recordings to safeguard footage against intruders and prevent hackers from accessing a system through a backdoor. Enable notifications, whether for error codes or storage failures, to keep up to date with all systems happenings. Create/configure an OpenVPN connection for secured remote access. Check the web server log on a regular basis to see who is accessing the system. Ensure that web crawling is forbidden to prevent images or data found on your device from being made searchable. Avoid exposing devices to the internet unless strictly necessary to reduce the risk of attacks.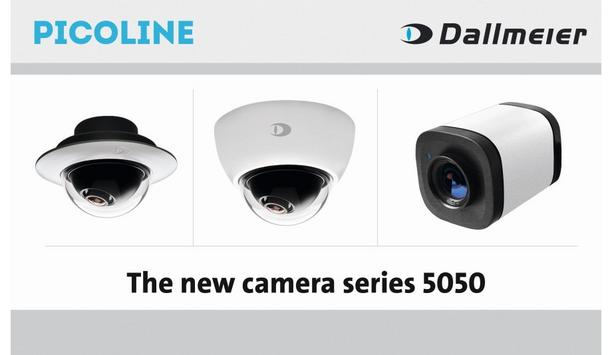 Dallmeier announces the launch of GDPR-ready Picoline 5050 series ultracompact fixed dome and varifocal box cameras
The capabilities of miniature surveillance cameras are growing constantly - this is why for more than twelve years "the little ones" have also been among the most popular products made by the German manufacturer Dallmeier. With the new Dallmeier Picoline 5050 series, users in various industries can enjoy the benefits of a camera system which delivers 5 MP performance in an exceptionally compact format. Intelligent functions offer further added value. The cameras are available in in-ceiling mount, surface mounted and box housings. The external diameter of the surface-mounted variant is barely 93 mm. The number of customers who are looking for IP camera systems which combine value and durability with extensive functionality is increasing apace. Fixed focus lens The HDR function offers significantly more details in images with high dynamics than the classic digital WDR The cameras of Dallmeier's Picoline series are developed and manufactured entirely in Germany and are equipped with an H.265 decoder and a high-resolution image sensor with excellent light sensitivity. They are able to deliver detailed colour images with optimal memory and network efficiency even in low light conditions. The HDR function offers significantly more details in images with high dynamics than the classic digital WDR. Other special features include the combination of video analysis and search functions, the "SmartBackfill" technology to compensate for network outages without an extra SD card and fully automated, and a portfolio of features and functions for data protection and data security. The 5050 series dome cameras are available with compact, sturdy housing variants and have a fixed focus lens with a focal length of 2.5 mm. Image processing technology The in-ceiling variant is designed especially for discreet installation in suspended ceilings. Meanwhile, the surface-mounted variant can also be installed inconspicuously with a tiny footprint on ceilings or walls. Because of its particularly compact construction, the box version is also ideally suitable for discreet or unobtrusive installation (e.g., at cash machines) and in weather-proof housings for use outdoors. The 5050 series box camera is available in two variants, with a varifocal lens having a focal length of either 3 – 10 mm or 12 – 40 mm. The high resolution of the sensor and the sophisticated image processing technology enable image capturing in real time with a frame rate of 60fps (1080p/60) or up to 30 fps with a resolution of 4MP. The camera is thus ideally suited for applications that require the capture of very fast movements in high resolution. Advanced analysis functions The HDR function captures each image with two special settings which are combined in real time The HDR function captures each image with two special settings which are combined in real time to produce a well-balanced image that provides much greater detail in both bright and dark areas. The integrated real-time video analysis uses highly-advanced analysis functions such as Intrusion Detection or Line Crossing to detect movement and objects in the uncompressed image. When used with Dallmeier recording systems and client software, the "SmartFinder" function also enables semi-automated searching for events through the rapid analysis of stored objects and metadata. As ONVIF-compatible systems (Profile S and Profile T), the cameras can also be incorporated in many different third-party video management systems. Security gateway functions The camera is equipped with a RAM memory (Dallmeier "SmartBackfill" memory) which is activated in the event of a brief network outage (e.g., Spanning Tree, Bursts). The video stream is transmitted and then integrated automatically and seamlessly in the recording as soon as the connection is restored. The cameras of the Picoline series include comprehensive security features which can be adjusted flexibly to reflect the requirements of each customer. Like all Dallmeier systems, when used with Dallmeier software and recording systems the cameras of the new Picoline series also offer a full portfolio of data protection and data security functions - from privacy masking to authentication procedures, end-to-end encryption or security gateway functions. When used with third party systems, the cameras operate on the basis of the functions offered by those systems.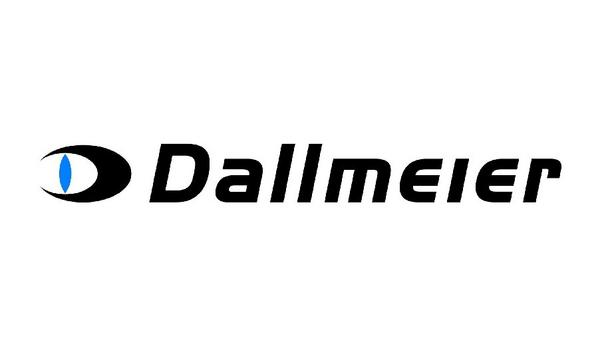 Dallmeier HEMISPHERE® module enables cost and revenue optimisation for local authorities
Permanent video observation is in place at busy traffic junctions in many towns. With the Traffic Enforcement Module on the Dallmeier HEMISPHERE® software platform, public authorities can now capture traffic incidents or offences quickly and simply with an easy-to-use software tool. A precisely definable and adaptable process enables users to evaluate and follow up on incidents efficiently with digital tools – while adhering to the evaluation and data protection regulations. Capture traffic violations Live video surveillance is already performed or under consideration at many car parking facilities and traffic junctions. With the Dallmeier HEMISPHERE® Traffic Enforcement Module, local authorities now have the capability to capture traffic violations and file video sequences of the offences efficiently within these existing surveillance systems. Cloud capability and compatibility The solution provides operators with a user-friendly function set that enables them to perform all of these tasks quickly and intuitively. Local authorities can thus optimise the process of investigating and punishing traffic violations, and so generate additional revenue. Users can implement the system with both Dallmeier cameras or with third-party systems. The HEMISPHERE® SeMSy® components can be operated either on-premise or in public cloud environments such as Microsoft Azure, Amazon Web Services (AWS) or Google Cloud Platform. Accurate logging during capture If an operator observes a traffic offence, he can start the recording of the camera live stream immediately. For this purpose, the app features a control centre on a time bar for starting, stopping and cancelling recordings. Backup of the recording is made automatically in the background and can be cancelled if an offence has not taken place After a recording has been stopped again, a backup of the recording is made automatically in the background, and it is saved to an archive together with a timestamp, the name of the camera and the name of the operator. Recordings can be cancelled if an offence has not taken place. For this, the operator must provide a reason either from a dropdown list or in free text. Depending on the requirements applied to a system, selection options with subsequent text input fields can be configured individually. At the same time, all user actions are logged in full. Optimised workflows Besides the actual recording and saving routines, the system also maps the process for follow-up processing of incidents: First, all recorded offences are listed in the module in a chronological overview. Users can filter and search the list by ID, user, violation code, camera name, vehicle registration number, date and time, and processing status. In a processing mode, they can review the items and decide whether a traffic offence has been committed and should be reported. For this purpose, they are then able to access the recording or the offence, additional information or snapshots from the recording, and the exact location of the incident on a map section. Predefined justification If an item is not processed further, because it is evident that an offence has not taken place, this must be confirmed with a predefined justification. All offences which are reported must be collected in detail in a log for subsequent investigation and review. The list can be filtered by data and exported to a PDF file. Additional benefits "Many towns implement video observation systems at busy traffic junctions. With our solution, these systems are given very valuable additional benefits, whereby besides improving safety they also help to relieve the strain on municipal budgets," according to Dieter Dallmeier, Founder and CEO, Dallmeier electronic. "The Dallmeier solution enables the operators to secure evidence for traffic offences intuitively and with maximum efficiency with very low training costs. The subsequent evaluation and forwarding process guarantees compliance and data protection, and all processes are logged in detail."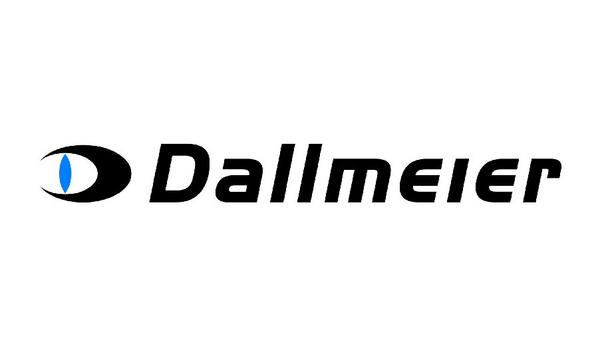 Dallmeier deploys Panomera multifocal-sensor system to secure Gazprom Arena prior to 2021 Euro Football Championship
Since its completion in 2017, the Gazprom Arena has served as the home ground stadium for the Russian football club Zenit St. Petersburg. And as one of the host stadiums for the 2018 FIFA World Cup and the 2021 Euro Football Championship, the Gazprom Arena must also satisfy the strict security regulations of FIFA, UEFA and ESSMA. When selecting the video security system, the managers responsible at Zenit therefore opted for a solution from the German manufacturer Dallmeier. With its patented Panomera multifocal-sensor system, Dallmeier guarantees the security of many stadiums all over the world. The objective was providing coverage with video security technology for the entire area surrounding the stadium, the entrance gate approaches, the rooms below grand stands, and the grand stands themselves in one of the largest video security projects ever undertaken in a football stadium. Video security system Under enormous time pressure, a high-performance system had to be implemented in the stadium with a capacity of 60,000 fans and yet had to remain adaptable and flexible in response to changing customer wishes as the project progressed. One requirement which from time to time presented the greatest challenge was capturing all areas of all the grand stands all of the time, so that unequivocal identification of offenders could be assured in all circumstances. In order to achieve this, the Russian Interior Ministry stipulated two key requirements for the video security system: Firstly, it must capture the entire grand stand area with a "minimum resolution density" of 250 pixels per metre (px/m). This also corresponds to the performance criterion defined in the globally valid standard DIN EN 62676-4 for video security systems for purposes of enabling identification of an unknown person. Minimum resolution density A Dallmeier video security system has already been operating in the Petrovsky Stadium since 2012 And secondly, the image frequency must not fall below a frame rate of 25 frames per second (fps). Because it is typically only the combination of the specified minimum resolution density and a fluid representation of events that can ensure incontestable evidence that is usable in a court of law. In order to meet these stringent requirements, the security managers invited a number of vendors to present their solutions in advance at Zenit's former home ground - the Petrovsky Stadium - to enable them to choose the right solution for the Gazprom Arena. A Dallmeier video security system has already been operating in the Petrovsky Stadium since 2012, and after a thorough evaluation of all the solutions, the operators decided to install a stadium solution from Dallmeier in the Gazprom Arena as well. Multifocal-sensor system Because compared with conventional camera technologies such as megapixel or PTZ cameras for example, the patented Panomera multifocal-sensor system from Dallmeier can guarantee coverage of even the largest expanses with the stipulated minimum resolution density and frame rate. And Panomera systems continuously capture everything that is happening in full resolution and allow high-resolution zooms - both live and in the recording and by several operators at the same time. This enables stadium operators to track and reconstruct relevant occurrences in detail both live and after the fact. Besides the technical superiority of the Panomera technology, another decisive advantage of the Dallmeier stadium solution was the innovative 3D planning approach, with which a digital reproduction of the Gazprom Arena was created. Conventional single-sensor cameras This makes it very easy to fulfil the requirement according to which at least 250 px/m must be assured literally "in every last corner": colour coding in the 3D simulation makes it possible to see exactly where the value has been reached and where a correction should be made, perhaps by setting up in a another position or using a different camera model. An alternative solution would have required a substantial four-figure number of conventional single-sensor cameras A further major advantage of this planning approach is the extreme efficiency of the solution: For example, Zenit St. Petersburg is able to provide security on the terraces throughout the Gazprom Arena with way less than 100 Panomera camera systems, covering all areas with at least 250 px/m and 25 fps. An alternative solution would have required a substantial four-figure number of conventional single-sensor cameras. Minimises uncertainty factors Apart from enormously high infrastructure costs (masts, cables, etc.) this would also have generated a practically unmanageable deluge of images for the video system operators. Another benefit of Dallmeier's 3D planning programme is the automatic generation of "CamCards" - exact configuration documents for every single camera. Armed with this information, installers on site know exactly which camera must be mounted where, how high and at what angle. The big advantage besides the immense amount of time saved consists in the planning reliability: It can be predicted with great accuracy how much labour the installation of the total solution with entail, because this approach minimises uncertainty factors. Total storage capacity Thanks to Dallmeier's unwavering assistance throughout the project, testing by the state technical personnel in Russia was also successful in the subsequent project phases, with the result that the stadium operators were able to begin operating the video security system after final project commissioning in good time for the 2018 FIFA World Cup. The total storage capacity for the video security system amounts to more than six petabytes Recently, over 1,000 single-sensor cameras have been installed in the Gazprom Arena in addition to the Panomera systems - these safeguard the remaining areas of the stadium. Due to the large number of cameras, the total storage capacity for the video security system amounts to more than six petabytes (equivalent to about 6,000 TB). High-performance recording appliances from Dallmeier are used to process this information. Largest stadium project Authorised personnel from various departments and stakeholders can access the system at 80 workstations. The video security system from Dallmeier has provided ample evidence of its performance capabilities and reliability in the running of the Gazprom Arena, not least during the seven matches of the 2018 FIFA World Cup. On this subject, Karlheinz Biersack, Director Sales Eastern Europe/RUS/GUS at Dallmeier explains: "Of course we were delighted that the security managers of Zenit St. Petersburg also decided to rely on Dallmeier again for their new home, the Gazprom Arena. This success in the largest stadium project we have ever undertaken shows once again that Dallmeier's holistic security and solution approach - above all the patented Panomera technology and our unrivalled project and consulting services represent an immense benefit for our customers."
Related white papers
Security investments retailers should consider for their 2021 budget
How end-to-end video security solutions can help your organisation with social distancing
Understanding video management systems