Brickcom Network Video Recorders (NVR) / Network DVRs
(2)
Browse Network Video Recorders (NVR) / Network DVRs
Network Video Recorder (NVR) products updated recently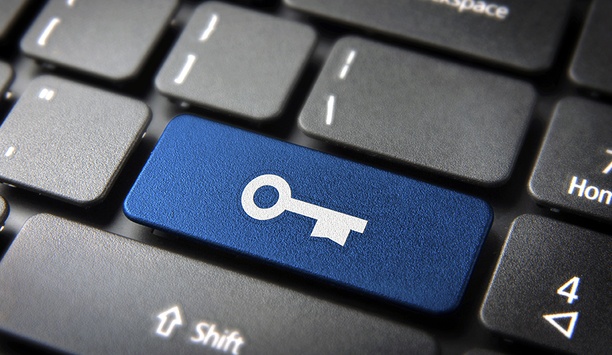 Cybersecurity: what we can do as an industry
In 2017, IoT-based cyberattacks increased by 600%. As the industry moves towards the mass adoption of interconnected physical security devices, end users have found a plethora of advantages, broadening the scope of traditional video surveillance solutions beyond simple safety measures. Thanks in part to these recent advancements, our physical solutions are at a higher risk than ever before. With today's ever evolving digital landscape and the increasing complexity of physical and cyber-attacks, it's imperative to take specific precautions to combat these threats. Video surveillance systems Cybersecurity is not usually the first concern to come to mind When you think of a video surveillance system, cybersecurity is not usually the first concern to come to mind, since digital threats are usually thought of as separate from physical security. Unfortunately, these two are becoming increasingly intertwined as intruders continue to use inventive methods in order to access an organisation's assets. Hacks and data breaches are among the top cyber concerns, but many overlook the fact that weak cybersecurity practices can lead to physical danger as well. Organisations that deploy video surveillance devices paired with advanced analytics programs often leave themselves vulnerable to a breach without even realising it. While they may be intelligent, IoT devices are soft targets that cybercriminals and hackers can easily exploit, crippling a physical security system from the inside out. Physical security manufacturers Whether looking to simply gain access to internal data, or paralyse a system prior to a physical attack, allowing hackers easy access to surveillance systems can only end poorly. In order to stay competitive, manufacturers within the security industry are trading in their traditional analogue technology and moving towards interconnected devices. Due to this, security can no longer be solely focused on the physical elements and end users have taken note. The first step towards more secured solutions starts with physical security manufacturers choosing to make cybersecurity a priority for all products, from endpoint to edge and beyond. Gone are the days of end users underestimating the importance of reliability within their solutions. Manufacturers that choose to invest time and research into the development of cyber-hardening will be ahead of the curve and an asset to all. Wireless communication systems Integrators also become complicit in any issues that may arise in the future Aside from simply making the commitment to improve cyber hygiene, there are solid steps that manufacturers can take. One simple action is incorporating tools and features into devices that allow end users to more easily configure their cyber protection settings. Similarly, working with a third party to perform penetration testing on products can help to ensure the backend security of IoT devices. This gives customers peace of mind and manufacturers a competitive edge. While deficient cybersecurity standards can reflect poorly on manufacturers by installing vulnerable devices on a network, integrators also become complicit in any issues that may arise in the future. Just last year, ADT was forced to settle a $16 million class action lawsuit when the company installed an unencrypted wireless communication system that rendered an organisation open to hacks. Cybersecurity services In addition, we've all heard of the bans, taxes and tariffs the U.S. government has recently put on certain manufacturers, depending on their country of origin and cybersecurity practices. Lawsuits aside, employing proper cybersecurity standards can give integrators a competitive advantage. With the proliferation of hacks, malware, and ransomware, integrators that can ease their client's cyber-woes are already a step ahead. By choosing to work with cybersecurity-focused manufacturers who provide clients with vulnerability testing and educate end users on best practices, integrators can not only thrive but find new sources of RMR. Education, collaboration and participation are three pillars when tackling cybersecurity from all angles. For dealers and integrators who have yet to add cybersecurity services to their business portfolios, scouting out a strategic IT partner could be the answer. Unlocking countless opportunities Becoming educated on the topic of cybersecurity and its importance for an organisation is the first step Physical security integrators who feel uncomfortable diving headfirst into the digital realm may find that strategically aligning themselves with an IT or cyber firm will unlock countless opportunities. By opening the door to a partnership with an IT-focused firm, integrators receive the benefit of cybersecurity insight on future projects and a new source of RMR through continued consulting with current customers. In exchange, the IT firm gains a new source of clients in an industry otherwise untapped. This is a win for all those involved. While manufacturers, dealers and integrators play a large part in the cybersecurity of physical systems, end users also play a crucial role. Becoming educated on the topic of cybersecurity and its importance for an organisation is the first step. Commonplace cybersecurity standards Below is a list of commonplace cybersecurity standards that all organisations should work to implement for the protection of their own video surveillance solutions: Always keep camera firmware up to date for the latest cyber protections. Change default passwords, especially those of admins, to keep the system locked to outside users. Create different user groups with separate rights to ensure all users have only the permissions they need. Set an encryption key for surveillance recordings to safeguard footage against intruders and prevent hackers from accessing a system through a backdoor. Enable notifications, whether for error codes or storage failures, to keep up to date with all systems happenings. Create/configure an OpenVPN connection for secured remote access. Check the web server log on a regular basis to see who is accessing the system. Ensure that web crawling is forbidden to prevent images or data found on your device from being made searchable. Avoid exposing devices to the internet unless strictly necessary to reduce the risk of attacks.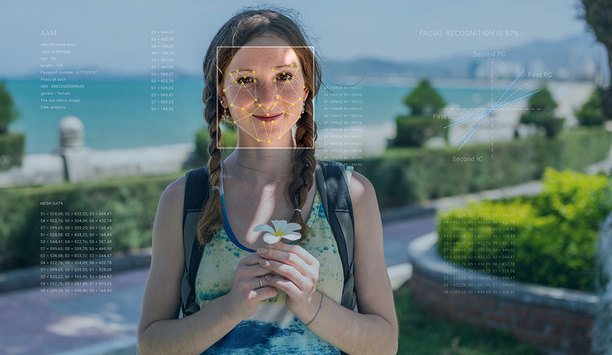 What is AI Face Search? Benefits over facial recognition systems
When a child goes missing in a large, crowded mall, we have a panicking mom asking for help from the staff, at least a dozen cameras in the area, and assuming the child has gone missing for only 15 minutes, about 3 hours' worth of video to look through to find the child. Typical security staff response would be to monitor the video wall while reviewing the footage and making a verbal announcement throughout the mall so the staff can keep an eye out for her. There is no telling how long it will take, while every second feels like hours under pressure. As more time passes, the possible areas where the child can be will widen, it becomes more time-consuming to search manually, and the likelihood of finding the child decreases. What if we can avoid all of that and directly search for that particular girl in less than 1 second? Artificial neural networks are improving every day and now enable us to search for a person across all selected camera streamsWith Artificial Intelligence, we can. Artificial neural networks are improving every day and now enable us to search for a person across all selected camera streams in a fraction of a second, using only one photo of that person. The photo does not even have to be a full frontal, passport-type mugshot; it can be a selfie image of the person at a party, as long as the face is there, the AI can find her and match her face with the hundreds or thousands of faces in the locations of interest. The search result is obtained in nearly real time as she passes by a certain camera. Distinguishing humans from animals and statues The AI system continuously analyses video streams from the surveillance cameras in its network, distinguishes human faces from non-human objects such as statues and animals, and much like a human brain, stores information about those faces in its memory, a mental image of the facial features so to speak. When we, the system user, upload an image of the person of interest to the AI system, the AI detects the face(s) in that image along with their particular features, search its memory for similar faces, and shows us where and when the person has appeared. We are in control of selecting the time period (up to days) and place (cameras) to search, and we can adjust the similarity level, i.e., how much a face matches the uploaded photo, to expand or fine-tune the search result according to our need. Furthermore, because the camera names and time stamps are available, the system can be linked with maps to track and predict the path of the person of interest. AI Face Search is not Face Recognition for two reasons: it protects people's privacy, and it is lightweight Protecting people's privacy with AI Face Search All features of face recognition can be enabled by the system user, such as to notify staff members when a person of interest is approaching the store AI Face Search is not Face Recognition for two reasons: it protects people's privacy, and it is lightweight. First, with AI Face Search, no names, ID, personal information, or lists of any type are required to be saved in the system. The uploaded image can be erased from the system after use, there is no face database, and all faces in the camera live view can be blurred out post-processing to guarantee GDPR compliance. Second, the lack of a required face database, a live view with frames drawn around the detected faces and constant face matching in the background also significantly reduces the amount of computing resource to process the video stream, hence the lightweight. Face Search versus Face Recognition AI Face Search Face Recognition Quick search for a particular person in video footage Identify everyone in video footage Match detected face(s) in video stream to target face(s) in an uploaded image Match detected face(s) in video stream to a database Do not store faces and names in a database Must have a database with ID info Automatically protect privacy for GDPR compliance in public places May require additional paperwork to comply with privacy regulations Lightweight solution Complex solution for large-scale deployment Main use: locate persons of interest in a large area Main use: identify a person who passes through a checkpoint Of course, all features of face recognition can be enabled by the system user if necessary, such as to notify staff members when a person of interest is approaching the store, but the flexibility to not have such features and to use the search tool as a simple Google-like device particularly for people and images is the advantage of AI Face Search.Because Face Search is not based on face recognition, no faces and name identifications are stored Advantages of AI Face Search Artificial Intelligence has advanced so far in the past few years that its facial understanding capability is equivalent to that of a human. The AI will recognise the person of interest whether he has glasses, wears a hat, is drinking water, or is at an angle away from the camera. In summary, the advantages of Face Search: High efficiency: a target person can be located within a few seconds, which enables fast response time. High performance: high accuracy in a large database and stable performance, much like Google search for text-based queries. Easy setup and usage: AI appliance with the built-in face search engine can be customised to integrate to any existing NVR/VMS/camera system or as a standalone unit depending on the customer's needs. The simple-to-use interface requires minimal training and no special programming skills. High-cost saving: the time saving and ease of use translate to orders of magnitude less manual effort than traditionally required, which means money saving. Scalability: AI can scale much faster and at a wider scope than human effort. AI performance simply relies on computing resource, and each Face Search appliance typically comes with the optimal hardware for any system size depending on the customer need, which can go up to thousands of cameras. Privacy: AI Face Search is not face recognition. For face recognition, there are privacy laws that limits the usage. Because Face Search is not based on face recognition, no faces and name identifications are stored, so Face Search can be used in many public environments to identify faces against past and real-time video recordings. AI Face Search match detected face(s) in video stream to target face(s) in an uploaded image Common use cases of AI Face Search In addition to the scenario of missing child in a shopping mall, other common use cases for the AI Face Search technology include: Retail management: Search, detect and locate VIP guests in hotels, shopping centres, resorts, etc. to promptly attend to their needs, track their behaviour pattern, and predict locations that they tend to visit. Crime suspect: Quickly search for and prove/disprove the presence of suspects (thief, robber, terrorist, etc.) in an incident at certain locations and time. School campus protection: With the recent increase in number of mass shootings in school campuses, there is a need to identify, locate and stop a weapon carrier on campus as soon as possible before he can start shooting. Face Search will enable the authorities to locate the suspect and trace his movements within seconds using multiple camera feeds from different areas on campus. Only one clear image of the suspect's face is sufficient. In the race of technology development in response to business needs and security concerns, AI Face Search is a simple, lightweight solution for airports, shopping centres, schools, resorts, etc. to increase our efficiency, minimise manual effort in searching for people when incidents occur on site, and actively prevent potential incidents from occurring. By Paul Sun, CEO of IronYun, and Mai Truong, Marketing Manager of IronYun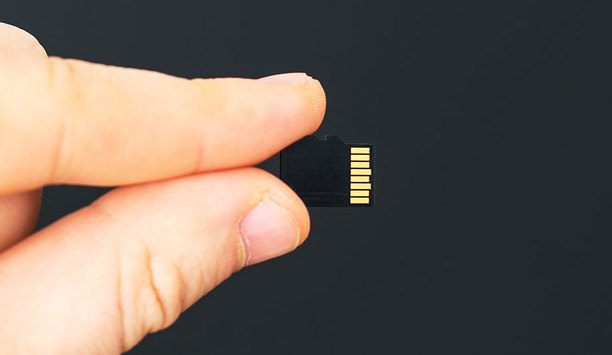 How to choose the right storage card for video surveillance systems
With increased demands being placed on safety and security globally, and supported by advancements in IP cameras and 360-degree camera technology, the video surveillance industry is growing steadily. Market research indicates that this worldwide industry is expected to reach an estimated $39.3 billion in revenue by 2023, driven by a CAGR of 9.3 percent from 2018 to 2023. Video surveillance is not just about capturing footage (to review an event or incident when it occurs), but also about data analysis delivering actionable insights that can improve operational efficiencies, better understand customer buying behaviours, or simply just provide added value and intelligence. Growth of Ultra-HD surveillance To ensure that the quality of the data is good enough to extract the details required to drive these insights, surveillance cameras are technologically evolving as well, not only with expanded capabilities surrounding optical zoom and motion range,4K Ultra HD-compliant networked cameras are expected to grow from 0.4 percent shipped in 2017, to 28 percent in 2021 but also relating to improvements in signal-to-noise (S2N) ratios, light sensitivities (and the minimum illumination needed to produce usable images), wide dynamic ranges (WDR) for varying foreground and background illumination requirements, and of course, higher quality resolutions. As such, 4K Ultra HD-compliant networked cameras are expected to grow from 0.4 percent shipped in 2017, to 28 percent in 2021, representing an astonishing 170 percent growth per year, and will require three to six times the storage space of 1080p video dependent on the compression technology used. Surveillance cameras are typically connected to a networked video recorder (NVR) that acts as a gateway or local server, collecting data from the cameras and running video management software (VMS), as well as analytics. Capturing this data is dependent on the communications path between individual cameras and the NVR. If this connection is lost, whether intentional, unintentional, or a simple malfunction, surveillance video will no longer be captured and the system will cease operations. Therefore, it has become common to use microSD cards in surveillance cameras as a failsafe mechanism. Despite lost connectivity to the NVR, the camera can still record and capture raw footage locally until the network is restored, which in itself, could take a long time depending on maintenance staff or equipment availability, weather conditions, or other unplanned issues. Since microSD cards play a critical role as a failsafe mechanism to ensure service availability, it is important to choose the right card for capturing video footage. It has become common to use microSD cards in surveillance cameras as a failsafe mechanism if an NVR breaks Key characteristics of microSDs There are many different microSD cards to choose from for video capture at the network's edge, and they range from industrial grade capabilities to commercial or retail grade, and everything in-between. To help make some of these uncertainties a little more certain, here are the key microSD card characteristics for video camera capture. Designed for surveillance As the market enjoys steady growth, storage vendors want to participate and have done so with a number of repurposed, repackaged, remarketed microSD cards targeted for video surveillance but with not much robustness, performance or capabilities specific to the application. Adding the absence of mean-time between failure (MTBF) specifications to the equation, microSD card reliability is typically a perceived measurement -- measured in hours of operation and relatively vague and hidden under metrics associated with the camera's resolution and compression ratio. Therefore, when selecting a microSD card for surveillance cams at the edge, the choice should include a vendor that is trusted, has experience and a proven storage portfolio in video surveillance, and in microSD card technologies. Endurance, as it relates to microSD cards, represents the number of rewrites possible before the card can no longer store data correctly High endurance Endurance, as it relates to microSD cards, represents the number of rewrites (program/erase cycles) that are possible before the card can no longer store data correctly. The rewrite operation is cyclical whereby a new stream of footage replaces older content by writing over it until the card is full, and the cycle repeats. The higher the endurance, the longer the card will perform before it needs to be replaced. Endurance is also referred to in terabytes written (TBW) or by the number of hours that the card can record continuously (while overwriting data) before a failure will occur. Health monitoring Health monitoring is a desired capability that not many microSD cards currently support and enables the host system to check when the endurance levels of a card are low and needs to be replaced. Having a card that supports this capability enables system integrators and operators with the ability to perform preemptive maintenance that will help to reduce system failures, as well as associated maintenance costs. Performance To capture continuous streams of raw footage, microSD cards within surveillance cams perform write operations about seventy to ninety percent of the time, whereas reading captured footage is performed about ten to thirty percent. The difference in read/write performance is dependent on whether the card is used in an artificial intelligent (AI) capable camera, or a standard one. microSD cards deployed within surveillance cameras should support temperature ranges from -25 degrees Celsius to 85 degrees Celsius Finding a card that is write-friendly, and can provide enough bandwidth to properly capture streamed data, and is cost-effective, requires one that falls between fast industrial card capabilities and slower commercial ones. Bandwidth in the range of 50 MB/sec for writes and 80 MB/sec for reads are typical and sufficient for microSD cards deployed within surveillance cameras. Temperature ranges Lower capacity support of 32GB can provide room to attract the smaller or entry-level video surveillance deployments As microSD cards must be designed for continuous operation in extreme weather conditions and a variety of climates, whether located indoors or out, support for various temperature ranges are another consideration. Given the wide spectrum of temperatures required by the camera makers, microSD cards deployed within surveillance cameras should support temperature ranges from -25 degrees Celsius to 85 degrees Celsius, or in extreme cases, as low as -40 degrees Celsius. Capacity Selecting the right-sized capacity is also very important as there needs to be a minimum level to ensure that there is enough room to hold footage for a number of days or weeks before it is overwritten or the connectivity to the NVR is restored. Though 64GB is considered the capacity sweet spot for microSD cards deployed within surveillance cameras today, lower capacity support of 32GB can provide room to attract the smaller or entry-level video surveillance deployments. In the future, even higher capacities will be important for specific use cases and will potentially become standard capacities as the market evolves. When choosing the right storage microSD card to implement into your video surveillance system, make sure the card is designed specifically for the application – does it include the right levels of endurance and performance to capture continuous streams – can it withstand environmental challenges and wide temperature extremes – will it enable preventative and preemptive maintenance to provide years of service? It is critical for the surveillance system to be able to collect video footage whether the camera is connected to an NVR or is a standalone camera as collecting footage at the base of the surveillance system is the most crucial point of failure. As such, failsafe mechanisms are required to keep the camera recording until the network is restored.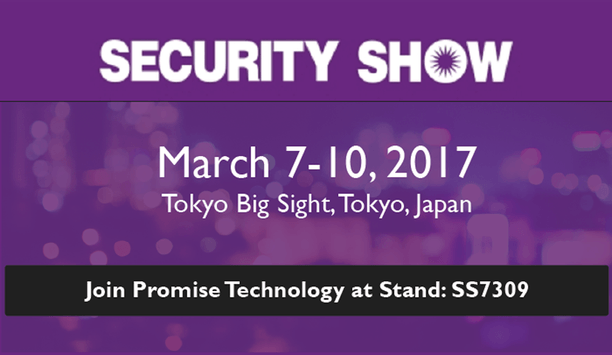 Security Show Japan 2017: Promise to showcase open platform server and storage solutions
Promise will showcase the incredible versatility of its purpose-built servers and storage at Security Show Japan Promise Technology will be showcasing a wide range of open platform server and storage solutions in demonstrations with partners throughout the surveillance ecosystem, covering storage, Video Management Software (VMS), Intelligent Video Analytics (IVA), network and support at Security Show Japan in Tokyo from March 7th-10th 2017. On display at the Promise booth (SS7309) is the new Vess A6120 Series, a complete 1U 4-bay product line with a management server, analytics server and recording server. Promise will showcase Network Video Recorders (NVRs) for small, mid-sized and large-scale projects with a wide range of external storage solutions for scaling, tiering and hardening. Additionally, 9 ecosystem partners will be showcasing their integrated solutions at the Promise booth. Purpose-built for video surveillance Promise is the developer of the open storage platform for video surveillance and will showcase the incredible versatility of its purpose-built servers and storage at Security Show Japan. The Vess A-Series NVR platform will be on display, highlighting its optimised performance for small, mid-sized and large-scale installations. The Vess A6120 Series are advanced and reliable surveillance servers for analysis, management and recording and can be deployed as building blocks for the deployment of a comprehensive video surveillance system. For visitors requiring a robust and high-capacity surveillance storage platform, Promise will showcase VSkyCube and the VTrak E5000 Series which are dedicated solutions for handling the retention and throughput challenges facing security professionals. Diverse partner ecosystem 9 storage, VMS, IVA, Network and Support partners will be showcasing their integrated solutions together with Promise, including: Storage partners DataCore Software will showcase its SANsymphony virtualisation solution together with the Vess A6120 to demonstrate how the integrated solution meets the requirements of data management for scale up, tiering, disaster recovery and much more. OliveTech's Splentec NAS OS will be showcased on the Vess A3340. The WORM (Write Once Read Many) solution will be demonstrated for users requiring a higher level of security to ensure original data is not erased or edited. VMS "With our recently expanded portfolio of solutions, we will be showcasing our most versatile line-up of solutions ever" Milestone System's XProtect VMS is certified with the complete line of Vess A-Series NVRs and visitors can experience live on-site demos of the integrated solution. V-Internet Operations (VIO) ArgosView is a Japanese Linux-based VMS that is fully compatible with Vess A-Series NVRs. IVA L9 Global's Masking 5 solution enables users to quickly apply video masks to obscure objects on the screen required for privacy reasons. HBInnovation's facial recognition software will be demonstrated together with the Vess A2600 to showcase the solutions advanced capabilities for criminal analysis. Brickcom's IVA suite, which can be bundled with solutions such as the Vess A3340 NVR, will be showcased at the Promise booth, highlighting its analysis capabilities in intrusion detection, tampering detection and much more. Network Nissho Electronics' NVT Phybridge PoE extension switch will be showcased in a demo with VIO's ArgosView and Vess A-Series NVRs to highlight how the PoE extension switch can extend the standard limit of PoE+ from 100m to 700m. Support NEC Networks and System Integration (NESIC) provide world-class support for all Promise's products throughout Japan. "It is very exciting to have such a diverse range of partners join us at Security Show because we can demonstrate how our collaborative solutions are helping deliver a safer future for people in Japan and around the world," said Muneo Kobayashi, President, Promise Technology Japan. "Plus, with our recently expanded portfolio of solutions optimised for video surveillance, we are pleased to be showcasing our most versatile line-up of solutions ever."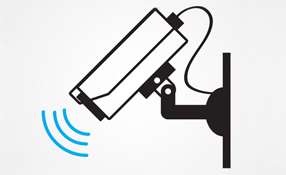 How adopting wireless surveillance solutions improves finance and flexibility
Wireless surveillance systems are attractive to customersas they are cost-effective and easy to install Various studies, market statistics and forecasts project growth for the surveillance market from 2016 to 2020. Besides needs ranging from traditional analogue cameras to IP network cameras, more and more consumers also have a high interest in intelligent surveillance systems. Along with safety, these systems provide additional details for users in applications such as people counting and object tracking. As terrorist attacks become more serious, people and governments are eager to find solutions to prevent incidents and protect safety and property. Therefore, with the increased demand for security products, surveillance companies are pushing themselves to launch more innovative and higher quality products for customers to satisfy a variety of needs. Wired vs. wireless surveillance system Surveillance applications can be separated into two types – wired surveillance systems and wireless systems. An original wired surveillance system requires much more equipment to complete an entire system, such as switches and cables. However, wireless surveillance systems are attractive to customers as they are easy to install and also save the cost of wiring. Hence, more and more consumers tend to search for wireless surveillance solutions for their flexibility and cost effectiveness. What are WiFi, 3G and 4G? Before introducing wireless surveillance systems, it's important to have a clear understanding of the differences among WiFi, 3G and 4G. WiFi is a local area wireless computer networking technology that allows electronic devices to network without cords or cables. WiFi is based on the IEEE802.11 network standard, and different protocols will provide different features. WiFi mainly uses the 2.4 GHz and 5 GHz ISM radio bands. Meanwhile, the data transfer is protected and encrypted by WPA and WPA2 security standards, and the EAP authentication standard. WiFi could be the most popular wireless communication protocol, which can be used for indoor and outdoor applications. Differences between WiFi, 3G and LTE (4G) 3G is short for third generation, which means the third generation of mobile telecommunications technology. 3G telecommunication networks support services that provide an information transfer rate up to 700 kbps (3.5G uplink 5.7Mbps). Unlike WiFi service, which users access through networking hotspots, users of 3G must be subscribed to a service provider to get network connectivity. Most devices connect to the 3G network through their SIM card or a 3G data card. In contrast to 3G, WiFi has a distance limitation; the device must stay close to the access point to ensure network connectivity. However, 3G transmission is broader; as long as there is a signal, the device can connect to the network easily. 4G (LTE) is the fourth generation of mobile telecommunications technology. LTE stands for Long Term Evolution. It's a term used for a particular type of 4G that delivers the fastest mobile Internet experience. 4G is ideally suited for services that demand more capacity, such as video streaming, mapping and social networking. Compared with 3G, users are able to have up-to-date information faster than ever, regardless of upload or download data. 4G means that a network offers peak data rates of at least 100 Mbps for high-mobility communication like users in cars or trains, etc., and at least 1 Gbps for low mobility communication such as pedestrians and stationary users. Wireless surveillance system advantages Wireless surveillance combines wireless transmission with network video surveillance to create a powerful solution that overcomes the challenges that prevent many people from installing surveillance and monitoring systems. These challenges can include distance, lack of network infrastructure, environmental conditions, and costs. Wireless systems can overcome these obstacles and work exceptionally well for monitoring separate building units or rural areas where there is a long distance between two sites. There are also numerous add-ons for wireless systems. Wireless surveillance systems perfectly protect the structural integrity and maintaina building's beauty without sacrificing safety Cost-effective: Wire-free Wireless surveillance systems are an undeniably cost-effective solution for the users, not only saving the material cost but also the time of installation and maintenance. Implementing a wired surveillance system can be a massive issue for installers and also extremely time consuming due to various challenges of placement. Therefore, a wireless IP surveillance system can offer a more affordable solution for the user, and this financial benefit can continue for a couple of years after the installation through maintenance cost savings. Building protection and aesthetic Wireless installations keep the building's aesthetic appearance intact as users do not have to worry about wires and the means to conceal them. Instead, users can enjoy a safe environment with an aesthetic and clean placement. Wireless surveillance systems perfectly protect the structural integrity and maintain a building's beauty without sacrificing safety. For users who have these particular kinds of surveillance needs, wireless solutions can perfectly match their expectations. Flexible and scalable: Less infrastructure limitation For an environment that lacks a complete infrastructure, it would be difficult to build a wired surveillance system. Digging and burying a fibre network may not be desirable for all locations, such as historical monuments, farms, parking lots or wilderness. However, a wireless solution can conquer this challenge by using a wireless infrastructure for connectivity. Cameras do not need to be permanently located next to a wired network; instead, they can be set up anywhere as long as the signal can be reached. Moreover, wireless solutions are available for even the largest scale deployments, and are also available in ruggedised enclosures for deployment in all weather conditions. Meanwhile, the entire wireless surveillance system setup can be moved to a new location easily and quickly. Conclusion Consumers have more and more excellent options when it comes to wireless surveillance security systems. Wireless systems now offer complete functionality, flexibility, and ease of use compared to wired system. The innovative technology promises users a better and safer living environment, and surveillance companies will continue developing more valuable products and solutions.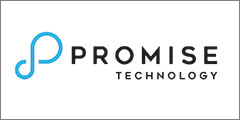 Promise Technology focuses on video surveillance partners at Security Show 2016, Japan
The VessOne channel bundle for Japan includes the Vess A2200 NVR with hard disk drives integrated by Promise At Security Show Japan, Promise Technology announced the VessOne channel bundle for Japan which includes the Vess A2200 NVR appliance with hard disk drives integrated by Promise along with the latest IP cameras from Brickcom and the customer's choice of video management software (VMS) from either Milestone Systems or Brickcom. VessOne offers easy one-stop shopping of a total solution that has been tested to deliver the highest levels of performance and reliability for a wide range of video surveillance projects. Latest Promise security solutions In addition to announcing the VessOne bundle at Security Show, Promise will showcase its latest line of Vess NVR appliances, external storage solutions and Surveillance Cloud in joint demos with its partners from throughout the video surveillance ecosystem at its display (booth SS3322) from March 8 – 11 at the Tokyo Big Sight. "The Promise display at Security Show is a great representation of what we are all about in surveillance – working together with our partners, whether they are hardware, software or service vendors, to offer a complete line of solutions and services to meet the needs of any surveillance project," said John van den Elzen, General Manager, Surveillance Business Unit, Promise Technology. "In Japan, Promise is very dedicated to allying with local partners to enrich our surveillance solutions to support our customers in handling the dynamic and demanding business challenges of the Japanese market." Promise video surveillance partner ecosystem Promise's partners will be onsite to help visitors learn more about the great flexibility and high-performance solutions the company offers to security professionals, including: VMS and IP camera demonstrations: Promise will showcase Milestone XProtect VMS in addition to Brickcom's IP cameras and VMS in hands-on demonstrations which will allow visitors to experience the unique benefits these solutions offer when paired with Promise Vess NVR appliances and external storage. Promise Surveillance Cloud: The Promise Surveillance Cloud setup in Taiwan will be showcased at the event. The Surveillance Cloud is a complete and integrated solution for service providers that not only includes Vess NVRs and VSky scale-out storage, but also a customised software solution from Promise that manages the system and the installation and configuration of the IP cameras. Promise will partner with HB Innovation to showcase how their facial recognition technology works seamlessly with Vess NVRs Facial Recognition with HB Innovation: There is a growing importance on providing more ways for recorded date to be used to provide intelligence that can be acted upon to thwart risks, make better business decisions and much more. Promise will partner with HB Innovation to showcase how their facial recognition technology works seamlessly with Vess NVRs and storage to provide more intelligent video surveillance. Onsite service partner: Promise not only partners with software and hardware vendors but also onsite service partners, such as Link at Japan and NEC Networks & System Integration Corporation, which is critical in video surveillance where downtime is not acceptable. Surveillance without boundaries: Learn how Nissho Electronics and Promise are partnering to meet the security needs of long-range remote sites, such as outlying Japanese islands, up to 40km away who require high-quality surveillance solutions.
Featured white papers
Understanding the trade-off between image resolution and field of view
Download
A blind spot in governance, risk and compliance
Download
H.265 High Efficiency Coding: Video compression for security applications
Download