NUUO Network Video Recorders (NVR) / Network DVRs
(11)
Browse Network Video Recorders (NVR) / Network DVRs
Network Video Recorder (NVR) products updated recently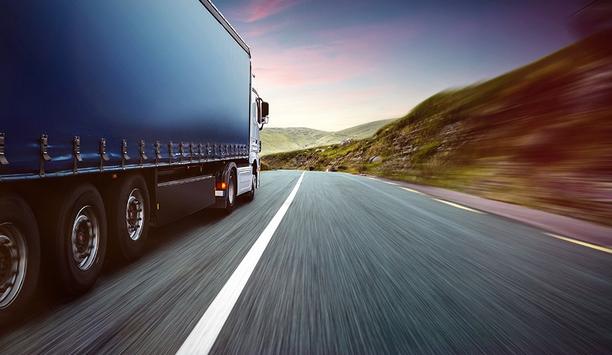 Securing mobile vehicles: The cloud and solving transportation industry challenges
Securing Intelligent Transportation Systems (ITS) in the transportation industry is multi-faceted for a multitude of reasons. Pressures build for transit industry players to modernise their security systems, while also mitigating the vulnerabilities, risks, and growth-restrictions associated with proprietary as well as integrated solutions. There are the usual physical security obstacles when it comes to increasingly integrated solutions and retrofitting updated technologies into legacy systems. Starting with edge devices like cameras and intelligent sensors acquiring video, analytics and beyond, these edge devices are now found in almost all public transportation like buses, trains, subways, airplanes, cruise lines, and so much more. You can even find them in the world's last manually operated cable car systems in San Francisco. The next layer to consider is the infrastructure and networks that support these edge devices and connect them to centralized monitoring stations or a VMS. Without this layer, all efforts at the edge or stations are in vain as you lose the connection between the two. And the final layer to consider when building a comprehensive transit solution is the software, recording devices, or viewing stations themselves that capture and report the video. The challenge of mobility However, the transportation industry in particular has a very unique challenge that many others do not – mobility. As other industries become more connected and integrated, they don't usually have to consider going in and out or bouncing between networks as edge devices physically move. Obviously in the nature of transportation, this is key. Have you ever had a bad experience with your cellular, broadband or Wi-Fi at your home or office? You are not alone. The transportation industry in particular has a very unique challenge that many others do not – mobility Can you trust these same environments to record your surveillance video to the Cloud without losing any frames, non-stop 24 hours a day, 7 days a week, 365 days a year? To add to the complexity – how do you not only provide a reliable and secure solution when it's mobile, travelling at varying speeds, and can be in/out of coverage using various wireless technologies? Waiting to upload video from a transport vehicle when it comes into port, the station, or any centralised location is a reactive approach that simply will not do any longer. Transit operations require a more proactive approach today and the ability to constantly know what is going on at any given time on their mobile vehicles, and escalate that information to headquarters, authorities, or law enforcement if needed; which can only occur with real-time monitoring. This is the ultimate question when it comes to collecting, analysing, and sharing data from mobile vehicles – how to get the video from public transportation vehicles alike to headquarters in real time! Managing video data In order to answer this question, let's get back to basics. The management and nature of video data differs greatly from conventional (IT) data. Not only is video conducted of large frames, but there are specific and important relationships among the frames and the timing between them. This relationship can easily get lost in translation if not handled properly. This is why it's critical to consider the proper way to transmit large frames while under unstable or variable networks. The Internet and its protocols were designed more than two decades ago and purposed for conventional data. Although the Internet itself has not changed, today's network environments run a lot faster, expand to further ranges, and support a variety of different types of data. Because the internet is more reliable and affordable than in the past some might think it can handle anything. However, it is good for data, but not for video. This combination makes it the perfect time to convert video recording to the Cloud! Video transmission protocol One of the main issues with today's technology is the degradation of video quality when transmitting video over the Internet. ITS are in dire need for reliable transmission of real-time video recording. To address this need a radical, yet proven, video transmission protocol has recently been introduced to the market. It uses AI technology and to adapt to different environments in order to always deliver high quality, complete video frames. This protocol, when equipped with encryption and authentication, enables video to be transmitted reliably and securely over the Internet in a cloud environment. One of the main issues with today's technology is the degradation of video quality when transmitting video over the Internet Finally, transportation industry has a video recording Cloud solution that is designed for (massive) video that can handle networks that might be experiencing high error rate. Such a protocol will not only answer the current challenges of the transportation industry, but also make the previously risky Cloud environment safe for even the most reserved environments and entities. With revolutionary transmission protocols, the time is now to consider adopting private Cloud for your transportation operations.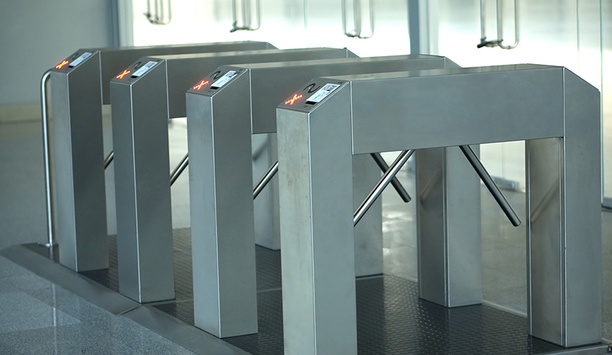 The digital transformation of access control solutions
The safeguarding of premises through the monitoring of entrance and exit points has traditionally been a very manual aspect of security. Human operators have been relied on to make decisions about who to admit and deny based on levels of authorisation and the appropriate credentials. But the access control business, like many industries before it, is undergoing its own digital transformation; one where the protection of premises, assets and people is increasingly delivered by interconnected systems utilising IoT devices and cloud infrastructure to offer greater levels of security and protection. Modern access control solutions range from simple card readers to two factor authentication systems using video surveillance as a secondary means of identification, right through to complex networks of thermal cameras, audio speakers and sensors. These systems, connected through the cloud, can be customised and scaled to meet the precise requirements of today's customer. And it's the ease of cloud integration, combined with open technologies and platforms that is encouraging increasing collaboration and exciting developments while rendering legacy systems largely unfit for purpose. Remote management and advanced diagnostics Cloud technology and IoT connectivity means remote management and advanced diagnostics form an integral part of every security solution.Cloud technology and IoT connectivity means remote management and advanced diagnostics form an integral part of every security solution. For example, as the world faces an unprecedented challenge and the COVID-19 pandemic continues to cause disruption, the ability to monitor and manage access to sites remotely is a welcome advantage for security teams who might otherwise have to check premises in person and risk breaking social distancing regulations. The benefits of not physically having to be on site extend to the locations within which these technologies can be utilised. As an example, within a critical infrastructure energy project, access can be granted remotely for maintenance on hard to reach locations. Advanced diagnostics can also play a part in such a scenario. When access control is integrated with video surveillance and IP audio, real-time monitoring of access points can identify possible trespassers with automated audio messages used to deter illegal access and making any dangers clear. And with video surveillance in the mix, high quality footage can be provided to authorities with real-time evidence of a crime in progress. Comprehensive protection in retail Within the retail industry, autonomous, cashier-less stores are already growing in popularity The use of connected technologies for advanced protection extends to many forward-looking applications. Within the retail industry, autonomous, cashier-less stores are already growing in popularity. Customers are able to use mobile technology to self-scan their chosen products and make payments, all from using a dedicated app. From an access control and security perspective, connected doors can be controlled to protect staff and monitor shopper movement. Remote management includes tasks such as rolling out firmware updates or restarting door controllers, with push notifications sent immediately to security personnel in the event of a breach or a door left open. Remote monitoring access control in storage In the storage facility space, this too can now be entirely run through the cloud with remote monitoring of access control and surveillance providing a secure and streamlined service. There is much to gain from automating the customer journey, where storage lockers are selected online and, following payment, customers are granted access. Through an app the customer can share their access with others, check event logs, and activate notifications. With traditional padlocks the sharing of access is not as practical, and it's not easy for managers to keep a record of storage locker access. Online doors and locks enable monitoring capabilities and heightened security for both operators and customers. The elimination of manual tasks, in both scenarios, represents cost savings. When doors are connected to the cloud, their geographical location is rendered largely irrelevant. Online doors and locks enable monitoring capabilities and heightened security for both operators and customers They become IoT devices which are fully integrated and remotely programmable from anywhere, at any time. This creates a powerful advantage for the managers of these environments, making it possible to report on the status of a whole chain of stores, or to monitor access to numerous storage facilities, using the intelligence that the technology provides from the data it collects. Open platforms power continuous innovation All of these examples rely on open technology to make it possible, allowing developers and technology providers to avoid the pitfalls that come with the use of proprietary systems. The limitations of such systems have meant that the ideas, designs and concepts of the few have stifled the creativity and potential of the many, holding back innovation and letting the solutions become tired and their application predictable. Proprietary systems have meant that solution providers have been unable to meet their customers' requirements until the latest upgrade becomes available or a new solution is rolled out. This use of open technology enables a system that allows for collaboration, the sharing of ideas and for the creation of partnerships to produce ground-breaking new applications of technology. Open systems demonstrate a confidence in a vendor's own solutions and a willingness to share and encourage others to innovate and to facilitate joint learning. An example of the dynamic use of open technology is Axis' physical access control hardware, which enables partners to develop their own cloud-based software for control and analysis of access points, all the while building and expanding on Axis' technology platform. Modern access control solutions range from simple card readers to two factor authentication systems using video surveillance as a secondary means of identification Opportunities for growth Open hardware, systems and platforms create opportunities for smaller and younger companies to participate and compete, giving them a good starting point, and some leverage within the industry when building and improving upon existing, proven technologies. This is important for the evolution and continual relevance of the physical security industry in a digitally enabled world. Through increased collaboration across technology platforms, and utilising the full range of possibilities afforded by the cloud environment, the manufacturers, vendors and installers of today's IP enabled access control systems can continue to create smart solutions to meet the ever-changing demands and requirements of their customers across industry.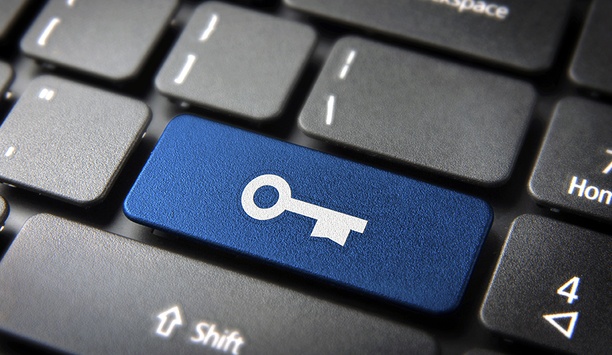 Cybersecurity: what we can do as an industry
In 2017, IoT-based cyberattacks increased by 600%. As the industry moves towards the mass adoption of interconnected physical security devices, end users have found a plethora of advantages, broadening the scope of traditional video surveillance solutions beyond simple safety measures. Thanks in part to these recent advancements, our physical solutions are at a higher risk than ever before. With today's ever evolving digital landscape and the increasing complexity of physical and cyber-attacks, it's imperative to take specific precautions to combat these threats. Video surveillance systems Cybersecurity is not usually the first concern to come to mind When you think of a video surveillance system, cybersecurity is not usually the first concern to come to mind, since digital threats are usually thought of as separate from physical security. Unfortunately, these two are becoming increasingly intertwined as intruders continue to use inventive methods in order to access an organisation's assets. Hacks and data breaches are among the top cyber concerns, but many overlook the fact that weak cybersecurity practices can lead to physical danger as well. Organisations that deploy video surveillance devices paired with advanced analytics programs often leave themselves vulnerable to a breach without even realising it. While they may be intelligent, IoT devices are soft targets that cybercriminals and hackers can easily exploit, crippling a physical security system from the inside out. Physical security manufacturers Whether looking to simply gain access to internal data, or paralyse a system prior to a physical attack, allowing hackers easy access to surveillance systems can only end poorly. In order to stay competitive, manufacturers within the security industry are trading in their traditional analogue technology and moving towards interconnected devices. Due to this, security can no longer be solely focused on the physical elements and end users have taken note. The first step towards more secured solutions starts with physical security manufacturers choosing to make cybersecurity a priority for all products, from endpoint to edge and beyond. Gone are the days of end users underestimating the importance of reliability within their solutions. Manufacturers that choose to invest time and research into the development of cyber-hardening will be ahead of the curve and an asset to all. Wireless communication systems Integrators also become complicit in any issues that may arise in the future Aside from simply making the commitment to improve cyber hygiene, there are solid steps that manufacturers can take. One simple action is incorporating tools and features into devices that allow end users to more easily configure their cyber protection settings. Similarly, working with a third party to perform penetration testing on products can help to ensure the backend security of IoT devices. This gives customers peace of mind and manufacturers a competitive edge. While deficient cybersecurity standards can reflect poorly on manufacturers by installing vulnerable devices on a network, integrators also become complicit in any issues that may arise in the future. Just last year, ADT was forced to settle a $16 million class action lawsuit when the company installed an unencrypted wireless communication system that rendered an organisation open to hacks. Cybersecurity services In addition, we've all heard of the bans, taxes and tariffs the U.S. government has recently put on certain manufacturers, depending on their country of origin and cybersecurity practices. Lawsuits aside, employing proper cybersecurity standards can give integrators a competitive advantage. With the proliferation of hacks, malware, and ransomware, integrators that can ease their client's cyber-woes are already a step ahead. By choosing to work with cybersecurity-focused manufacturers who provide clients with vulnerability testing and educate end users on best practices, integrators can not only thrive but find new sources of RMR. Education, collaboration and participation are three pillars when tackling cybersecurity from all angles. For dealers and integrators who have yet to add cybersecurity services to their business portfolios, scouting out a strategic IT partner could be the answer. Unlocking countless opportunities Becoming educated on the topic of cybersecurity and its importance for an organisation is the first step Physical security integrators who feel uncomfortable diving headfirst into the digital realm may find that strategically aligning themselves with an IT or cyber firm will unlock countless opportunities. By opening the door to a partnership with an IT-focused firm, integrators receive the benefit of cybersecurity insight on future projects and a new source of RMR through continued consulting with current customers. In exchange, the IT firm gains a new source of clients in an industry otherwise untapped. This is a win for all those involved. While manufacturers, dealers and integrators play a large part in the cybersecurity of physical systems, end users also play a crucial role. Becoming educated on the topic of cybersecurity and its importance for an organisation is the first step. Commonplace cybersecurity standards Below is a list of commonplace cybersecurity standards that all organisations should work to implement for the protection of their own video surveillance solutions: Always keep camera firmware up to date for the latest cyber protections. Change default passwords, especially those of admins, to keep the system locked to outside users. Create different user groups with separate rights to ensure all users have only the permissions they need. Set an encryption key for surveillance recordings to safeguard footage against intruders and prevent hackers from accessing a system through a backdoor. Enable notifications, whether for error codes or storage failures, to keep up to date with all systems happenings. Create/configure an OpenVPN connection for secured remote access. Check the web server log on a regular basis to see who is accessing the system. Ensure that web crawling is forbidden to prevent images or data found on your device from being made searchable. Avoid exposing devices to the internet unless strictly necessary to reduce the risk of attacks.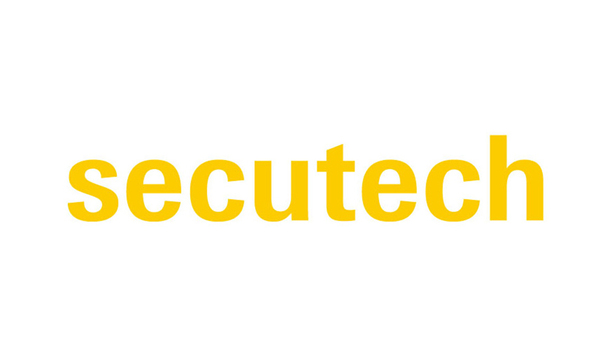 Secutech 2017 starts next generation security markets in Asia
Secutech concluded its 20th anniversary on a positive note, proving once again to be an important platform for suppliers and buyers to stay at the forefront of the global safety and security market. The show was held from 12 – 14 April 2017 at the Taipei Nangang Exhibition Centre. During the three-day show, 22,055 visitors from 75 countries and regions explored business collaboration with 372 exhibitors from 13 countries and regions. Every exhibitor showcased their top-notch security devices and solutions across 30,694 sqm of exhibition space. Foreseeing the skyrocketing demand for IoT solutions and connecting devices in the market, Secutech placed great emphasis on bringing together the intelligent solutions of various trending vertical markets to drive cross-industry innovations. Intelligent Special Pavilions and Intelligent Video Analytics Show Room were two examples that served this purpose. Ms Regina Tsai, Deputy General Manager for Messe Frankfurt New Era Business Media was glad the show attendees benefited from this idea: "During these three days, I observed lots of business dialogues at each booth. Both exhibitors and visitors agreed they need a platform to connect and upgrade existing standard traditional security devices with new technologies. We will continue to work on this direction to facilitate industry people's navigation in the evolving security ecosystem." Business opportunities for exhibitors and buyers Exhibitors recognised Secutech as a meeting point to collaborate with high-quality system integrators from Asia. Hi Sharp Electronics Co Ltd, marking its 30th anniversary, is keen to work with Japanese system integrators, who are known for their attention to details. Company Representative Mr Chen Yan-Xiong shared: "We expect to find new business leads and to maintain our relationships with existing clients at the show. By participating in Secutech, we can let them know different integrated solutions like car safety and industrial automation technologies are on offer. The booth was packed with people. During the show, we have connected with different sales networks and quality system integrators from Japan. Japanese system integrators in particular have high expectations on cameras, lenses and related products. If we can cooperate with them, this will certainly increase our brand's recognition in the global industry. Secutech is a good networking platform, which helps us penetrate different markets." While networking is an essential part to attain business success, the fair provided a good opportunity for exhibitors to initiate cross-industry integration. Once used to support business partners to exhibit at Secutech, Network Optix Inc made the move to participate in the show this year after witnessing its capacity to attract buyers from various markets. The company's APAC Channel Sales Manager, Mr Andy Wen, said: "Last year we noticed that the show was changing in a sense that there was a greater visitor flow and many of them were serious buyers. So, we decided to exhibit this year in a bid to find and connect end-users here with our agents in Northeast Asia and China. We have invited many of our key customers in Asia to visit the show. At our stand, we display our own hardware devices and organise successful case sharing presented by 12 of our business partners. They are using our products in transportation, factories, IT server rooms, and retail and interior businesses. The multiple applications and solutions of our products impress end-users. The collaboration between traditional devices and software is definitely one of the main trends of the safety and security industry." The reason why Special Intelligent Pavilions for retail, transportation, industrial zones and factories were set up at the show is to demonstrate real world applications and promote cross-industry cooperation Special Intelligent Pavilions The reason why Special Intelligent Pavilions for retail, transportation, industrial zones and factories were set up at the show is to demonstrate real world applications and promote cross-industry cooperation. As an exhibitor of the smart retail zone, Mr Andy Chen of NUUO Inc said both exhibitors and visitors can benefit from the pavilions' classification. "It is very important that different themed zones are set up to display different products from various exhibitors. It allows clients and partners to explore new solutions. The arrangement of the show is good. Halls are categorised according to the sectors under the vertical market respectively. Overall, the result is satisfactory. Manufacturers, partners, and clients can access technologies and products they want directly and instantly at the show. I hope Secutech can continue this direction and further delve into the vertical market," Mr Chen explained. The aim of Secutech this year is to strengthen cross-industry collaboration. Therefore, an effective business matching programme is in place to act as a bridge between exhibitors and buyers. A total of 438 business matching sessions were held and successfully connected 151 exhibitors with 73 buyers. Among those buyers who found the business matching programme rewarding, Office Building Unpins, a fire alarm manufacturer from Bulgaria, started partnerships with Taiwanese counterparts for the first time. Commercial Director Ms Angelina Petrova said: "We have found potential suppliers to be our OEMs and sell our products through the business matching services. I will definitely stay in touch with them to further discuss price and implementation. This is our first time cooperating with Taiwanese firms. Their quality is good and their products are certified. Besides, they are capable of giving me insights on the possible integration solutions. For example, one of the exhibitors provides a fire prevention camera that can be connected to our systems. It is absolutely worth visiting Secutech." The fair is also a place for buyers to identify up-and-coming industry trends. Director of Infortek Ltd Mr Leo Peng was satisfied with the acute business sense presented at the show. "I think Secutech is one of the most professional fairs in the region. I visit the fair to source smart home and smart healthcare products. Both sectors are developing at a fast pace and the market demand is huge. One of the major trends in the industry is the integration of smart home and home security functions. And I can spot this trend from the fair. I found many outstanding products such as portable healthcare devices. It gave me ideas about our company's future project planning." Huge range of forums and seminars To consolidate the show's status as a holistic platform for business and information sharing, more than 150 sessions of seminars related to disaster prevention, system integration, security components, smart home and more were organised over the course of three days. Conferences, forums, and seminars addressing different topics all embraced a common goal in highlighting challenges and proposing solutions in corresponding areas across the vertical markets. "The prevention of the possibility of multiple disasters is raised given the salience in Taiwan and Japan" The President of the Taiwan Association of Disaster Prevention Industry Association, Mr Jimmy Chou, was the host at the Asia Pacific Smart Disaster Prevention Summit & Exhibition. He was thrilled to discuss disaster prevention measures with key stakeholders from other Asian countries. He explained: "The forum encourages interaction between the speakers and audience. Many experts, government officials and academics from Japan, Thailand and Vietnam have shared their experiences and insights in the future development of disaster prevention. The prevention of the possibility of multiple disasters is raised given the salience in Taiwan and Japan. I think the session was fruitful for industry communication and exchanging ideas." General Manager of Parsons Brinckerhoff, Mr Frank Lin, a speaker of Asia Systems Integration Forum, also found the event insightful. He said: "As a business consultant company, we are hoping to connect with local suppliers and system integrators from Taiwan and Asia, and to introduce our technologies and expertise to them. This forum is a place to expand our network with these system integrators. After the forum, I received some enquiries from the audience who wanted to further discuss business opportunities." Effectiveness of Forum First-time speaker, Mr Tetsuo Nagano from Solution Planning Department, Security Business Planning Division, Hitachi Industry Control Solutions Ltd praised the effectiveness of the CompoSec Forum. Mr Nagano said: "My goal is to introduce the advantage of finger vein identification and the result is excellent. I think it is great to have this event as it demonstrates the latest technologies in the industry and fosters industry communication. It is a perfect chance to get in touch with potential business partners. As Taiwan is a manufacturing hub that gathers numerous innovative companies, Hitachi hopes to cooperate with enterprises here and expands our technologies to the international market. For this purpose, I think Secutech is the place to be." An attendee of the SMAHome International Conference, Mr Zhang Guangsheng is a software department supervisor at Diveotech. He acquired the latest information about fast-track IoT deployments and commented: "IoT is currently one of the most-discussed trends and topics. Many companies have developed related platforms and applications to capture opportunities in the IoT era. Our company provides intelligent solutions including image and data analysis. It is important for us to be here to learn more about industry development. The speaker shared ideas on IoT and also their new innovations. I have learnt a lot and look forward to future editions." Apart from the forums mentioned above, the Secutech excellence award reviewed and recognised products capable of delivering excellent 4K UHD intelligent image monitoring performance. A special zone for 3D Intelligent Video Analytics demonstrated the application of smart video tracking, 3D people counting, deep learning, direction detection, plate recognition, and hot spot analysis. Another highlight is the debut of the Z-Wave Academy in Asia, lining up smart home and home automation industry professionals to deliver a series of training and hands-on experience. Additionally, the SMAhome Awards 2017 presented six awards (Top of Excellence, Top of Innovation, Top of ID Design, Top of Solution, Top of Popularity, and Cloud Platform & Software Excellence Awards) to outstanding smart home products worldwide.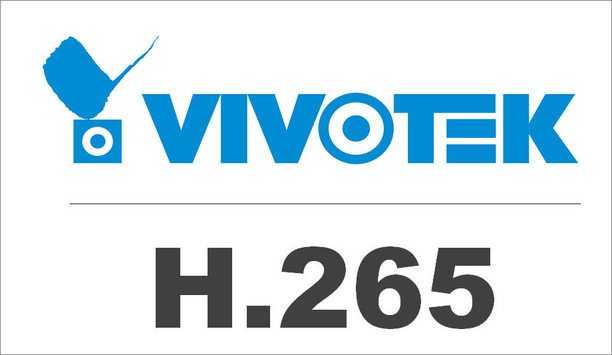 VIVOTEK and Solution Integration Alliance partners aim to promote H.265 integration
VIVOTEK offers comprehensive H.265 solutions to meet market demands VIVOTEK, an IP surveillance solutions provider, not only offers a wide range of H.265 surveillance products, it also aims to integrate and increase H.265 presence in partnership with the Solution Integration Alliance (SIA) partners worldwide. Solution Integration Alliance partners VIVOTEK is proud to announce the existence of ten H.265 integration SIA partners, including: AxxonSoft, Genetec, Milestone, NUUO, Synology, and newly-added Cathexis, Digifort, Luxriot, Macroscop and Mirasys. Working closely with VIVOTEK's SIA partners, customers will equip themselves with a comprehensive H.265 solution that meets the technical demands of all projects. Smart Stream II and H.265 technology "As a leading IP surveillance solution provider, VIVOTEK forges alliances with innovative SIA partners to deliver the most advanced and up to date H.265 solutions," says Shengfu Cheng, Director of Brand Business Research & Development Division, VIVOTEK Inc. "With our self-developed Smart Stream II and H.265 technology, customers can deploy the most efficient system, increasing the usage of storage and bandwidth, while optimising the image quality of a specific area or object." Cheng further states, "Working hand in hand with our partners maximises user efficiency and capability, while expanding the global market with our outstanding partners, is a win-win for all of us." Maximising bandwidth and storage efficiency VIVOTEK offers comprehensive H.265 solutions to meet market demands. An impressive line-up of H.265 surveillance products includes professional video management software (VMS), VAST and VAST 2, 6 different network video recorders (NVR), and 24 network camera models since 2015, with the release of more cameras scheduled for the near future. Combining H.265 and Smart Stream II technology creates the most efficient system, maximising bandwidth and storage efficiency and reducing bandwidth and data storage demands by up to 80% relative to H.264 systems.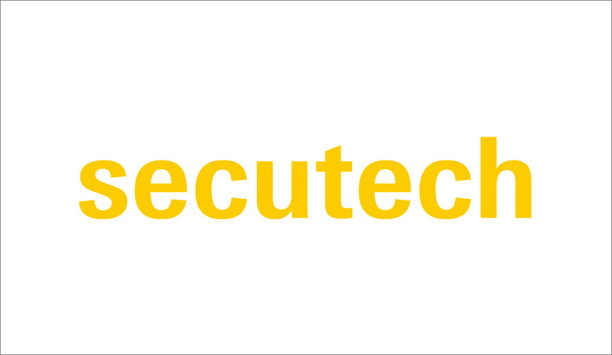 Secutech Expo 2017 to host System Integrator Forum and Intelligent Solution Pavilion for better understanding of evolving security ecosystem
Industrial zone and smart factory optimises production by linking assembly-line to monitoring systems Reaching the milestone of 20 years, Secutech will be held from 12th - 14th April, 2017, at the Taipei Nangang Exhibition Centre. As a business platform of global safety and security industry and one of the most influential exhibitions of its kind in Asia, Secutech will house more than 450 exhibitors spanning over 35,800 sq.m. of exhibition space. To consolidate the show's prestige as a holistic channel for business and information sharing, a comprehensive fringe programme will be launched to facilitate participants' navigation in the evolving security ecosystem and the diverse vertical markets. Emergence of new technologies Ms Regina Tsai, Deputy General Manager of the show organiser, further elaborated on how Secutech 2017 adapted to the ever-changing technological landscape. "Security ecosystems with the IoT, coinciding with the emergence of new technologies such as big data, cloud computing and machine learning, have bred new business opportunities from the diverse vertical markets and widely expanded product portfolios. However, system integrators are facing challenges like technical integrations, products quality variations, and a lack of comprehensive market understandings. Therefore, the System Integrator Forum and Intelligent Solution Pavilion are the most resourceful platforms for integration and management of the SI supply chain to shed light on these problems," she explained. Experts from seven prominent technology firms will address trends, innovative applications, and vertical solutions System Integrator Forum The System Integrator Forum will promote cross-industry cooperation driven by the latest technologies of IVS/VCA, automation, biometric, machine learning, security robots, AI and drone. Experts from seven prominent technology firms will address trends, innovative applications, and vertical solutions including: Hard-disk drive manufacturer Seagate and engineering consulting firm Parsons Brinckerhoff will explore potential opportunities in the Asian infrastructure market and opportunities and challenges in the new IoT era. PA system manufacturer BXB Electronics Co Ltd, video management system providers Milestone and Genetec, big data solution provider Qognify and Ethernet cable supplier EtherWAN will discuss vertical markets and solutions. A Cross-Border Asian SI Pavilion will be set up at the forum to showcase innovative products and solutions for the interests of top Asian system integrators from over 10 countries and regions. Translating customer analytics Meanwhile, the Intelligent Solution Pavilion provides more innovative answers to system integrators, service providers, and end-users in retail sectors, factories, transportation, households, and buildings. The ubiquitous connectivity rewarded by the IoT enhances personalisation, customisation, and the quality of life for all parties to an unprecedented level. Smart retail allows retailers to translate customer analytics collected from tracking chips, smart shelves, and digital signage screens to reshape in-store experiences for shoppers that suit their interests and preferences. The smart retail zone is sponsored by AG Neovo, Hikvision, III-IDEAS, NUUO, RetailNext, Soundwin, Sunmoretek and TIIS. Industrial zone and smart factory optimises production by linking assembly-line robots to monitoring systems. This themed zone is sponsored by EtherWAN, Qnap, and Sick. Under intelligent transportation, traffic data are analysed to improve transportation routes and reduce traffic congestion. For car owners, they can even connect their vehicles to access household features such as turning on the lights and adjusting the air conditioning. The intelligent building zone is co-organised by TTIA and sponsored by Dahua, EtherWAN, Seagate, and V5. Other fringe events include CompoSec and Secutech Awards that display innovative solutions and new insights Intelligent image monitoring Other fringe events include CompoSec and Secutech Awards that display innovative solutions and new insights. The former is a forum highlighting four technology trends in the area of R&D. Award-winning suppliers in the latter will display and review the next generation 4K UHD intelligent image monitoring performance through their demonstration.Secutech is organised by Messe Frankfurt New Era Business Media Ltd and is held concurrently with SMAhome Expo and Fire & Safety.With ten events, Messe Frankfurt is one of the world's leading organisers of fairs and congresses for the expanding international field of civil security. These platforms provide optimum opportunities for gaining a foothold in dynamic growth markets all over the world. Presently Messe Frankfurt organises events in Germany, Asia, the Middle East, South America, and East Africa.
Related white papers
Security investments retailers should consider for their 2021 budget
How end-to-end video security solutions can help your organisation with social distancing
Understanding video management systems