Computar CCTV Multiplexers
(6)
Multiplexer products updated recently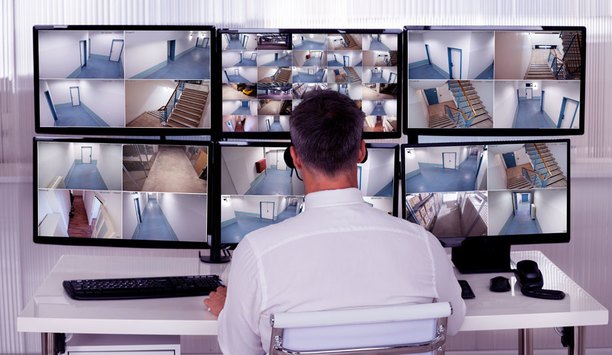 Technology evolution leads to changes in security control room furniture
Technology is changing the look and function of today's security control rooms. Old-school CRT (cathode-ray tube) monitors are giving way to the thinner, flat screen monitors in the control room environment, but the transition is gradual. Randy Smith of Winsted still sees many control rooms that need to make the conversion, which is a boon to his company's business. Furniture today is designed differently to accommodate the thinner monitors, often with larger screens. Need for integrated rack systems With the increase of IP-based systems comes the need for integrated rack systems that include advanced functionality such as cable management, adds Jim Coleman, National Sales Manager, AFC Industries. Server rooms are environmentally controlled by cooling systems and power systems monitored on the IP network. Low-profile flat screens allow centres to utilise space vertically, thus creating a smaller footprint for the consoles. Additionally, with IP-based systems, workstations will have a smaller footprint because there is less cumbersome equipment. In most cases the servers are stored in a secured, climate controlled environment to eliminate overheating of the servers and maintain their security, says Coleman. This environment also helps with cable and power management. AFC builds technical furniture racks that adhere to the precise needs of computer network server room operators. The company designs and fabricates LAN workbenches with versatile functionalities, and server room workstation racks that are scalable. There is a complete line of IT workbenches, IT computer racks and computer server rack mounts with flexible mounting options. In most cases the servers are stored in a secured, climate controlled environment to eliminate overheating of the servers and maintain their security Flexible control room designs Matko Papic, Chief Technology Officer of Evans Consoles, says the transition from bulky CRT equipment to flat-screen (lower profile) monitors was a major disruption in control room design; it changed the whole dynamic. Another evolution is the use of IP video streaming, which allows more flexibility in manipulation of audio-video content, and requires more flexible control room designs. Another shift, driven by larger, higher-definition monitors, is a shift to fewer monitors that display more information. Instead of a smaller monitor for each information stream, larger monitors now consolidate that information into "dashboard" displays. Looking ahead, control rooms will need to be more flexible, both in the initial design and the ability to adapt to changing technology, says Papic. Legacy customers who are currently using PCs may be moving to more remote applications. Sit-stand equipment will continue to be increasingly prevalent. "There will be more emphasis on flexibility, technology integration, and the ability to change over the life of the system," says Papic. Consolidation of multiple operations into a single system A trend in security is consolidation of multiple physical operations into a single system, says Papic. As a result, more customers are taking more interest in alarm management and situational awareness. How is the technology being used in terms of alarm triggers? How can the systems react rapidly and provide information to a larger audience in the control room? These questions impact how control rooms are designed, and Evans Consoles can adapt lessons learned from other markets to these trends in the security arena. Greater use of technology is inevitable, says Coleman of AFC Industries. "It is virtually impossible for humans to monitor all security data at the street level in our cities," he says. "As computers become more powerful and their programs more all-encompassing, we will see a greater shift to robotic and technology uses that will provide enhanced monitoring capabilities and safety Read our Control Rooms series here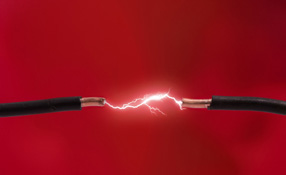 Choosing the right power supplies for security installations
Selecting the optimum power supply for a system is critical to an installation When it comes to selecting power supplies, knowledge is power. Determining the power requirements of every systems product, taking into account their integration with one another is critical to ensure that you are selecting and installing the power solutions most appropriate for your installation. Such information will enable you to select the power supplies that will be required to keep your security system running efficiently in the long run. Paul Rizzuto, Technical Sales Manager, Altronix Corp outlines some of the key factors to consider when choosing the right power solution for security installations - including those of video surveillance systems and access control systems - and fire alarm systems. Questions to consider when selecting the optimum power supply Before commencing the evaluation and selection process, three fundamental questions/issues need be addressed:Approvals and conformance to norms: Are there any specific agency approvals that the installation must conform to?Each state, county and even municipality has their own requirements regarding agency approvals. There are a variety of compliance issues such as UL listings for video, access control and fire/life safety that need to be adhered to along with specific local codes. It's imperative that you check with the local AHJ (Authority Having Jurisdiction) to find out what agency listings you must conform to during the design process to assure your security system is in compliance before installing any components and power supplies. Features required: What are the application specific features required for the installation? Selecting power supplies for a security or fire alarm system is a complex process due to a number of variables Before starting the design process, a comprehensive analysis of the facility's security systems are required to determine feature sets of the power supplies. Up until recently, selecting power supplies often required the need to combine various components to deliver the functionality desired. For example, does the system need battery back-up in case of a power failure? All that has changed with the introduction of a new breed of integrated power solutions that deliver both cost and installation advantages. Quantity, location and power requirements of the security system componentsWhat is the number of devices in the system, the power requirements for each, and their physical location?This information is necessary to determine the size and quantity of the power supplies, how many security devices they will run, and where they will be physically located. It is always a good rule of thumb to add 20% more power to your calculations as a safety factor. Alarm signal generation is a key consideration when dealing with power consumption in fire alarms systems Dealing with power consumption issues in fire alarm systems Power consumption is a primary issue when configuring fire alarm systems. One of the most critical considerations revolves around how alarm signals are activated. When an alarm condition exists, Notification Appliance Circuits (NAC) are output from the Fire Alarm Control Panel (FACP) to activate notification appliances such as strobes and horns commonly used to indicate an emergency situation. The number of notification appliances to be activated, along with the current draw for each device and its distance from the FACP, sometimes makes the deployment of NAC Power Extenders a necessary system component. For example, in large commercial installations or multi-tenant buildings, the total current draw of the notification appliances may well exceed the power output of the FACP. In these instances, one or more NAC Power Extenders need to be installed for those notification appliances where the wire runs are too long for the FACP to deliver sufficient power. Features to consider when selecting a NAC Power Extender: Number of Class A or Class B indicating circuits.Total power rating (ex. 6.5 amp, 8 amp or 10 amp).Number of Aux. power outputs with or without battery backup.Programmable outputs: SynchronizationTemporal Code 3Input to output follower mode.Enclosure capacity: Room for battery backupAmple knockouts and room for wiringAgency approvals UL, MEA, CSFM and FM.NAC Power Extenders are available with programmable features that maintain horn/strobe synchronization by either producing internally generated sync protocols utilized by major signal manufacturers, or by electronically repeating these sync protocols from the FACP outputs. Power supply requirements for access control systems - key standards to follow To ensure safety any device designated to lock or unlock an exit must be connected to the fire alarm systemAccess control systems manage entry and exit points at a facility by means of controlled locking devices. NFPA (National Fire Protection Association) requires that any device or system intended to actuate the locking or unlocking of exits, must be connected to the facility's fire alarm system so that all doors will release when an alarm signal is generated.To comply with NFPA requirements, there are two classifications of locking devices that need to be addressed: Fail-Safe and Fail-Secure. Fail-Safe locking devices such as magnetic locks release when they lose power. Fail-Secure locking devices such as electric strikes unlock when power is applied and may be manually released from inside a secured area. This determines the manner in which your power solution removes or provides power and the sequence and timing of each action.Access control power supplies come in both AC and DC versions and some provide multiple voltages simultaneously. Features include independently trigger controlled Fail-Safe/Fail-Secure outputs, power supervision, battery charging and fire alarm interface. Wall and rack mount models are also available.To comply with NFPA requirements, there are two classifications of locking devices that need to be addressed: Fail-Safe and Fail-Secure Some systems may also require the installation of panic hardware devices. Upon activation, the devices' high current power demand can reach up to 16amps, but not all power supplies can handle these high inrush currents. As a result, you need to specify a power supply designed for this type of application. Some operate a single panic hardware device and require optional modules to add features like timing functions, output relays, fire alarm disconnect, or power for additional panic hardware devices. Therefore, these "base" models almost always require additional modules to deliver the functionality you need and may not be cost effective. More advanced models offer integrated features and supply a comprehensive solution. In addition to the convenience of these integrated devices, they are highly cost efficient with respect to total cost of ownership and installation. Video surveillance systems - typical power consumption guidelinesVideo surveillance systems typically run 24/7/365 placing high demands on power supplies. These video power supplies need to deliver a clean and consistent source of 24VAC or 12VDC power to assure uninterrupted operation. Depending on the video component's specific power requirements and its location, there is a wide selection of power supplies to select from. They can be wall or rack mounted, designed for use indoors or outdoors, and feature AC or DC outputs. Configurations typically range from 1 to 32 outputs and some models offer additional features like 115 or 230VAC input with current ratings as high as 25 amps, power LED indicators, and PTC or fused protected outputs. Certain models provide both 24VAC and 12VDC to power both types of surveillance cameras simultaneously. Environmental conditions can affect the performance of video components and the power supply when situated outdoors A few additional variables to consider when selecting video surveillance power supplies include: Environmental conditions: Temperature differences due to change of seasons, day or night, can often be extreme and can have a direct affect on the performance of both the video components and the power supply when located outdoors. Enclosures for outdoor power supplies should be rated to withstand the elements.Ground Isolation: In some cases, the surveillance cameras are not equipped with internal electrical isolation. Should this be the case, it's important to specify a power supply with this feature. Video Transmission Systems: For years, the use of structured cable has been an inexpensive method for transmitting video and data between head end equipment and camera systems. The introduction of UTP transceiver hubs with integral camera power make it possible to transmit both video and data via structured cable along with the power needed for the cameras. This is accomplished via video balun/combiners which pass the power and data to the camera and send the video back to the head end equipment. New highly versatile devices with integral power provide system designers with a highly integrated solution. This new breed of integrated device greatly reduces the time and expense of configuring and installing separate components while helping to minimize bandwidth requirements for large security systems. Paul RizzutoTechnical Sales Manager Altronix Corp CBC (Europe) GmbH introduces new range of megapixel varifocal lenses
Leading surveillance solutions provider CBC (Europe) GmbH has introduced an exciting new range of high quality megapixel varifocal lenses. These latest Computar lenses enable optical imaging performance from increasingly popular megapixel cameras, maximising their performance in a variety of operational circumstances. The lenses include IR corrected optics, maintaining sharp focus in both day and night modes, and even in otherwise tricky twilight conditions. As well as providing high contrast and sharp images, they ensure precise focus adjustment – an important advantage because setting the focus on megapixel IP cameras can be challenging, especially when facing the limited adjustment ranges and transmission delays that sometimes occur through a network. CBC's new Computar megapixel varifocal lenses also cover a useful range of focal lengths from super-wide through to telephoto. The AG3Z3112 series, for example, allows users to capture a 105.4° overview in a 16:9 format. Telephoto models in the AG4Z1214 series, meanwhile, are ideal for various outdoor and high ceiling applications. Both manual iris, DC auto iris and P-iris models are available. The P-iris lens, combined with specialised camera software, delivers superior picture quality, enhancing contrast, resolution and depth of field. Other notable features shared by CBC's new megapixel varifocal lenses include a compact design, built-in slip mount mechanism, and a locking mechanism for zoom and focus rings. "CBC's new series of Computar megapixel variofocal lenses are the ideal complement for megapixel cameras, enabling users to extract the highest quality images for prevention and detection purposes, and thereby adding considerable value to this camera investment," says Ken Ota, MD of CBC (Europe) GmbH's UK operation. CBC launches a new range of full HD Ganz IP NVR recorders
Leading surveillance solutions provider CBC (Europe) GmbH has launched its new range of full HD Ganz IP Network Video Recorders (NVRs). Offering four or eight channels, the NVRs provide 1080p high definition quality images along with a free app and CMS software allowing images to be displayed remotely, quickly and easily in quad or full-screen on Apple and Android smartphones and tablets. Supplied in a space saving compact profile, the new Ganz IP NVR recorders work seamlessly with CBC's PixelPro range of indoor and outdoor IP cameras to provide an optimised image/storage solution. PixelPro cameras connect simply and directly to the NVRs using a single network cable per camera. To improve the ease of installation, the NVR is capable of supplying power to each camera over PoE. CBC's NR4HL and NR8HL Triplex NVRs (available in 2Tb and 4Tb storage versions) use H.264 compression. Each camera can be viewed in Live mode and recorded at 25 images per second, offering numerous surveillance recording and monitoring applications both internally and externally. Multi-site device management is also achievable using the Ganz DMS Lite software supplied free with each NVR. Up to two HDDs can be installed on each NVR. Storage expansion is achieved via e-SATA. "CBC's cost-effective new NVRs address the increasing demand for network capable image storage and flexible means of monitoring and reviewing that make customers' access to surveillance systems much easier and time-efficient. They're also space-efficient and offer solutions for a variety of security-related monitoring and recording applications," says Ken Ota, MD of CBC (Europe) GmbH's UK operation.

CBC cameras assists Carynx Wild in protecting and observing wild life
CBC supplies C-AllView cameras to monitor activities at a nature reserve in Hampshire Leading surveillance solutions provider CBC (Europe) has assisted natural history/wildlife production company Carynx Wild at two outdoor filming sites, helping to observe and protect potentially vulnerable birds. CBC recently supplied its versatile and optically powerful C-AllView cameras to monitor activities at an RSPB Reserve in north Wales and a nature reserve in Hampshire. Independent specialist Carnyx Wild works with broadcasters including the BBC's acclaimed Natural History Unit, maker of programmes including Planet Earth and Springwatch/Autumnwatch, as well as clients such as the Forestry Commission and nature reserves around the country – for example, putting real-time and recorded wildlife footage onto websites and viewing screens at visitor centres. Carnyx's Director and co-founder, Peter Dobson, explains that having become aware of CBC's system capabilities he discussed the potential for C-AllView's powerful 36x optical zoom to film animals at the two sites with Regional Sales Manager Mike Barrett. The cameras were required, firstly, to observe birds including guillemots, puffins and razorbills 100m vertically down the cliff face at South Stack Cliffs RSPB Reserve in Holyhead, north Wales. Optically powerful C-AllView cameras to monitor activities at an RSPB Reserve in north Wales and a nature reserve in Hampshire Here, a unit was installed by experienced climbers and mounted on a purpose-built marine-grade stainless mount with transmission cabling to a nearby café and visitor centre. Video images from the camera are also shown live on the internet. "The Reserve and its sea cliffs are a sensitive nesting area for visiting sea birds, but licensed access to these sea cliffs is only permitted between September and February. So after being installed the camera cannot be revisited for seven months," Peter explains. "It was therefore extremely important that we have a reliable and robust unit for this challenging task, and the C-Allview camera comes into its own for requirements including close-up shots of animals. Dome cameras have horizontal limitations in their field of view and their lenses are difficult to keep clean in these situations, whereas the C-AllView can provide a 360° field of view, has a built-in wiper unit, and is less obtrusive than a PTZ camera. The C-AllView is therefore ideal for this type of filming work and we use the cameras in conjunction with infrared lighting when light levels are low." Meanwhile, a C-AllView camera is also being used at Hampshire County Council's 370-acre Titchfield Haven National Nature Reserve, overlooking the Solent, where it's being used to monitor rare Avocet wader birds in a nesting area on-site. Live video images are shown in the main visitor centre. Commenting on the service provided by CBC, Peter Dobson adds that the company's customer service and technical dept have proved "really good at resolving any issues we've had in the sometimes very tight schedules involved, for example by sending out equipment overnight so that we don't lose any precious filming time. Mike Barrett has also been proactive, keeping us in touch with equipment developments so that we don't fall behind on the available technology."
Related white papers
Choosing the right storage technology for video surveillance