Avigilon IP Dome Cameras
(272)
IP Dome camera products updated recently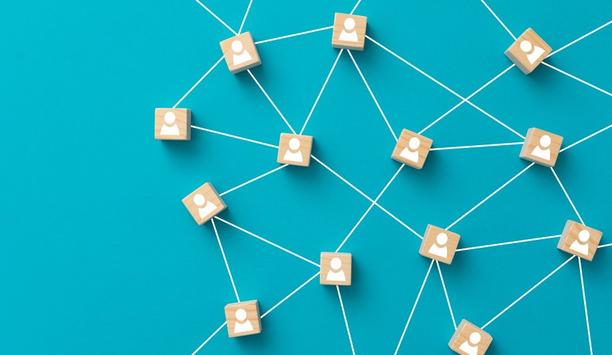 Ensuring connectivity 24 hours a day, every day of the year, for your IoT security devices
There is no denying that the COVID-19 pandemic has radically changed the way we work. In May 2021, 31% of the countries workforce was still working remotely, with 71% of businesses in professional, scientific, and technical industries remote-working. Work patterns shifting Although the conversation often focuses on office workers, the COVID-19 pandemic has impacted the way many other, non-office sectors operate. In the security industry, since the introduction of lockdowns and social distancing guidelines, the way businesses monitor sites has changed. While in the past, security guards would have patrolled the premises, companies are increasingly opting to use high bandwidth security, deploying CCTV to monitor sites - rather than people. At OV, we believe the only way to ensure CCTV is as trustworthy as a person, is to use a multi-network SIM in the device, ensuring connectivity 24 hours a day – every day. Smart Surveillance Reliable video surveillance means deploying CCTV cameras with the Internet of Things (IoT) Switching to CCTV doesn't simply mean installing a camera on a wall. To ensure your site is monitored 24-hours a day, with real-time footage available to your staff, reliable video surveillance means deploying CCTV cameras with the Internet of Things (IoT). Smart surveillance not only reduces the need for a security officer on site, but also minimises the reliance on a member of staff continuously monitoring the CCTV footage. Instead, cameras connect to a centrally managed system, so if an emergency happens, it notifies the system. It then sends an instant alert to a designated person or the emergency services. This streamlines the typical monitoring process, removing possibilities of human errors and computer lags, increasing efficiency. And, equally as important, since the COVID-19 pandemic, it removes the reliance on in-person surveillance. Deploying IoT sensors across the site However, the role of a security guard is not always just to monitor and prevent crime. When stationed at a block of offices or flats, an officer often also monitors the premises, ensuring that everything is running smoothly, for example, checking for faults in entry systems and lifts. Though this technically sits with the maintenance team, losing a security guard in place of CCTV could risk losing another pair of eyes on the ground. This risk can be averted, if businesses also deploy IoT sensors across the site, connected to the same centrally managed system as the CCTV. Sensors send data collected in real time Sensors installed into lifts and door entry systems work in a similar way, sending data collected on the object in real time. If an error with the system arises, an instant alert will be sent, and maintenance can be scheduled immediately. Although smart solutions are on the rise, for some businesses, in-person security is still the best or the preferred option. Pre-pandemic, there may typically have been multiple security staff on-site, but to accommodate for social distancing guidelines and fewer people on the premise generally, security guards have increasingly worked solo. Wearable IoT devices for lone workers' safety The wearable IoT devices have an emergency button and voice access installed Lone working, especially for security personnel, comes with its risks. When faced with emergencies, such as burglaries or violence, the risk of working alone is immediately heightened. To keep lone workers safe, businesses can provide staff with wearable IoT devices. The wearable IoT devices have an emergency button and voice access installed, so in the case of an urgent situation, the wearer can discretely press the button, and it will immediately alert the monitoring station, who will be able to hear what is happening at the incident location. Furthermore, wearable IoT devices can also monitor key health markers and regular movement, so if a worker either stops moving for a prolonged time, or their health markers suddenly change, an alert will immediately be sent to a pre-agreed contact, or the emergency services, to send out help instantly. Connectivity, the key to the seamless operation of IoT While this technology can protect businesses and staff, it can also help to remove instances of human errors, when inaccuracies can still occur. Ultimately, we're handing the baton of trust over from person to tech. So, if smart technology is to perform as we expect it to, it must be connected to a reliable network. Connectivity is the key to the seamless operation of IoT, because without it, devices cannot work and losing connection for the security industry is not an option. A business needs to trust that security equipment will do its job, after all, the safety of their site and staff is in the 'hands' of it. Multi-network SIM is the safest option Not only are multi-network SIMs the safest option for ensuring connectivity, but they are also invaluable To confidently trust in IoT, a multi-network SIM is the safest option. Using a single network means that if that provider experiences issues or outages, so will the equipment. Whereas, with a multi-network provider, if one network drops, it will simply switch to another in the area, in order to ensure reliable security 24 hours a day. Not only are multi-network SIMs the safest option for ensuring connectivity, but they are also invaluable, as the security industry assesses the short-term future of mobile connectivity. Whether it is the closing down of 2G and 3G networks, or the availability of new technologies, such as LTE-M or 5G, opting for a multi-network SIM is the best option available. Smart security solutions as reliable as the connected network Whatever the plans are of the individual networks, a multi-network SIM ensures that you can access older services, such as 2G and 3G, as long as any network continues to supply service, and get the newer technologies, such as LTE-M and 5G, as soon as the first network makes them available. Ultimately, smart security solutions are only as trustworthy as the network they are connected to. As businesses roll out new technologies that rely on connectivity 24 hours a day to perform their job, multi-network providers should be the only option considered and utilised. With a multi-network SIM in a CCTV device, businesses can be confident that their site is monitored and secure, every hour of every day.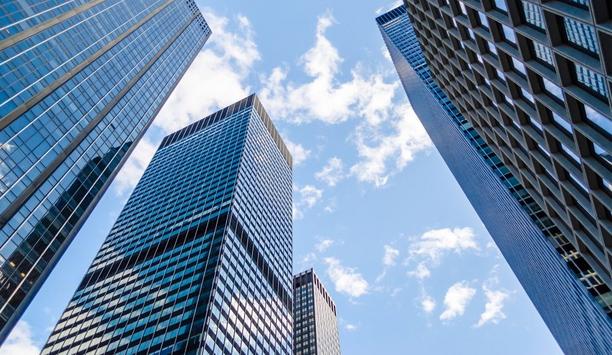 IP video - simply modular and modern
They say nothing stays the same for long, and this has never been truer than in today's world of technology and innovation. The 21st century has seen rapid changes and every day brings a new update in one of the many segments of technology. Technology is evolving at such a rapid rate, due to a phenomenon dubbed accelerating change. Each new improvement is now a stepping stone, enabling stronger and better generations of technology, at faster speeds. Accelerating change evolving across all industries The idea of accelerating change is evolving across all industries. And, because we want to help our partners and customers get the most out of their investments, which is why we continually look to find ways to deliver flexibility and scalability, with each technology update. Essentially, we've embraced the concept of accelerating change across our entire organisation. Why is this important? When organisations implement any new solution, they should carefully consider how their technology needs will evolve. Although, it is impossible to anticipate the future (who would have imagined COVID-19?), stakeholders know their organisation may grow, leaders will request new data points, the industry will evolve and aligned technologies will emerge. Investing in flexible, scalable technologies Technology today should be designed to meet today, tomorrow and future security, and business requirements Therefore, businesses must be able to be flexible and modular, without having to overhaul their technology investments. That is why each company must invest in technologies that are designed for flexibility and scalability. Technology today should be designed to meet today, tomorrow and future security, and business requirements. When selecting the best 360-video solution, for example, it's crucial to understand how some of the latest innovations transform security operations. IP video systems IP video systems offer numerous benefits, such as secure data accessibility, higher resolution, more efficient storage and centralised management, even with multiple cameras. And today, there are more options than ever before. In a market that sees constant technological evolution, the possibilities can seem endless. But the camera you need today may not be what you need tomorrow. Security and business needs evolve over time, and sometimes, almost daily. Do you need to fit a camera into a small space, such as a hotel corridor or over a reception area at a bank? What about at a retail store exit or the entry point for a distribution centre? Or maybe, you want to install one 360-degree camera, instead of multiple standard cameras to maximise situational awareness? Security cameras that offer modular benefits There are more cameras available that offer modular benefits. Flexibility to change uses and features, and turn-on and turn-off intelligence are built into its own infrastructure, to make the camera customisable to specific requirements, risk profile, and environment. With the addition of multi-mode software functionality, you get access to the most advanced 360-degree cameras on the market today. Whether you need a 360-degree camera, a panoramic camera, or both simultaneously, all these capabilities are wrapped up into one solution. Cameras that can be transformed to cater to unique needs Based on your unique needs, you can transform how the camera performs Based on your unique needs, you can transform how the camera performs. Whether you need a 360-degree camera, a panoramic camera, these modular options wrap all these functionalities into one solution. I bet you're asking, why does that make sense? Why not keep different form factors, each focusing on a specific use? It all goes back to what we discussed before, the focus on empowering customers to have the best technologies, over the course of their investment. Changing cameras accessories or functions within the UI We should no longer ask customers to choose a specific camera. Instead, we should give them the base format and empower them to select the accessories needed to build the camera solution that fits their requirements. If those needs change, they simply change accessories or functions within the UI (User Interface). Call it what you will, a one-stop camera shop or the Swiss Army knife of cameras, we're good with either. Overall, this approach eases deployments, addresses change and simplifies use. Need for ultra-flexible and scalable architecture The world has changed, and partners and end users need technology that can adapt to changing conditions. As technology leaders, we need to accommodate the evolving needs of organisations, large and small. By providing an ultra-flexible architecture that scales effortlessly, to accommodate the short and long-term needs of the ever-changing business environment, we can lead the way.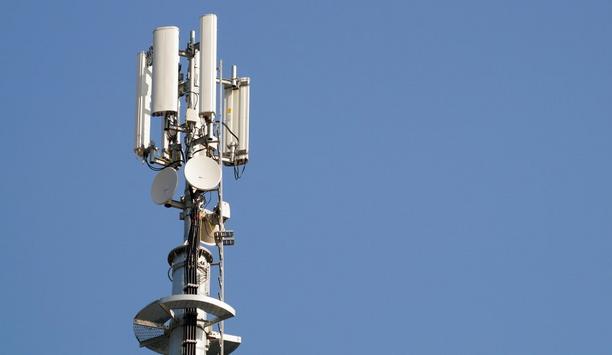 Why cellular connectivity is the smart choice for CCTV deployments
Businesses large and small rely on their CCTV systems to deter intruders and provide recorded evidence of security incidents. Overtime, CCTV has evolved to offer real-time intrusion detection and monitoring, and businesses now expect easy, secure and anytime access to cameras, and data. For that, they need connected CCTV systems. These modern installations can benefit from cellular connectivity, helping businesses protect their sites, while also supporting enhanced capabilities for CCTV to deliver more. Widespread use of CCTV systems So widespread is the use of CCTV cameras now that London, United Kingdom has over 600,000 cameras, according to Surfshark, while IHS Markit expects over a billion to be operating around the world, by the end of 2021. CCTV often sits at the heart of a business' on-site security arrangements CCTV often sits at the heart of a business' on-site security arrangements. Yet, despite this, traditional set-ups fail, to take advantage of the full capability, such physical security can provide. Real-time feeds with anytime access Nominated personnel must physically go to premises to access CCTV video, when it is recorded and kept only on-site. This causes loss of valuable time, when a potential crime must be reported and investigated. What's more, it can put those who arrive first at the site at risk, if intruders are still present. Nowadays, CCTV installations can take full advantage of connected capabilities. They can provide real-time feeds, which authorised users can access securely from anywhere. That expands the security credentials of CCTV systems, beyond just recording. Detected intrusions can trigger alerts and provide a real-time visual of what's happening, so that required action can be taken. Of course, to realise these CCTV capabilities, systems must be connected and use the right type of connectivity at that. Connectivity must be resilient, so that it provides a continuous feed, even if a primary connection is lost, secure for authorised users, scalable and cost-effective. Traditionally, connectivity has come from wired connections and WiFi, but now cellular connectivity provides an attractive alternative. The benefits of cellular connectivity There are a number of reasons for this. To start with, fixed line connectivity isn't always available in all locations. If the infrastructure isn't there, particularly at remote sites, cables have to be laid. That's expensive and takes time. CCTV towers in the construction and building industry, for example, require CCTV that can be rapidly deployed in areas that most likely don't have fixed line connectivity. A cellular connection can be quickly arranged to get a CCTV system up and running in the shortest possible time. Relying on third-party infrastructure, such as fixed line networks, can also be an issue for CCTV solution providers, because any policy changes can make integration difficult. Issues that may require changes from the third-party network administrator can take longer to resolve and if the fixed line network goes down, there is usually no backup. Cellular connectivity offers end-to-end control Cellular connectivity, delivered by a solution provider, gives end-to-end control of the connectivity Cellular connectivity, delivered by a solution provider, gives end-to-end control of the connectivity. In the rare event that something goes wrong, the solution provider can manage a resolution quickly. Where a number of sites are involved, cellular connectivity can provide a single solution, simplifying overall management of the complete installed CCTV system and reducing total cost of ownership for connectivity. Single connectivity management platform Through a single connectivity management platform, businesses can oversee an entire security installation, viewing and managing data usage, and using the information to assist decision making, as security needs evolve. This brings us to the fourth benefit - The ability to easily scale up. This might be because additional cameras are needed at a site or additional sites need to be catered for. It could even be because the CCTV installation is being enhanced to support additional capabilities. Simple plug-and-play to get cameras online securely Whatever the reason, being able to roll out connections rapidly, to a range of locations will be critical to existing and new installations. Ideally, connectivity should be possible within a matter of days and end users should be able to simply plug-and-play to get their cameras online securely. Resilience is the next factor to consider. Pre-configured routers, or embedded SIM cards in cameras, can reconnect to the most readily available alternative cellular network in the event of a network outage. In this way, cellular connectivity can form part of business continuity options. In some cases, it can work together with fixed line connections, as part of robust installations, which have mitigation built-in, should primary connections fail. Expanding CCTV capabilities 4G and now 5G too, allows for easy access and remote monitoring for CCTV applications 4G and now 5G too, allows for easy access and remote monitoring for CCTV applications. It can be deployed rapidly, supports an 'always on' approach and can stream high volumes of data and imagery. Live video feeds can be viewed by authorised users on any device and they can receive alerts, and notifications direct to their mobiles too. The high speed, high bandwidth and lower latency of 5G connectivity also provides the opportunity for enhanced CCTV system capabilities, such as live feed analytics. This is ideal because it helps businesses build on the primary function of security with, for example, occupancy monitoring. This has very much come to the fore, over the past 18 months+, as businesses have had to concern themselves more than ever with occupancy levels in their buildings. ANPR in crime detection and traffic enforcement Retailers, meanwhile, have built on the real-time nature of CCTV technology, to monitor customer numbers in their stores, in line with social distancing guidelines. Another CCTV application can be found with automatic number plate recognition (ANPR) in crime detection and traffic enforcement. Combined with software, the feed from CCTV cameras is used to help find and track vehicles for law enforcement or traffic monitoring. For most CCTV applications, the speed and functionality that comes from 4G is more than sufficient. However, it is likely 5G will drive new applications and ways to expand CCTV capabilities to the benefit of businesses. CCTV systems offer remote monitoring and high quality visuals Once a single application installation, CCTV use to provide only on-site recording capabilities. Now, CCTV systems can support remote monitoring and higher quality visuals. They can deliver alerts, and back them up with access to real-time video feeds, so that authorised users can assess a situation and take action rapidly. These additional capabilities support enhanced use cases for CCTV. The data that CCTV systems generate is valuable to businesses. Businesses that capture and analyse the data can fully capitalise on its potential. Cellular connectivity provides a resilient and scalable way of connecting single or multiple sites. Through a connectivity management platform, businesses can consolidate CCTV connectivity, managing connections across networks and deployments.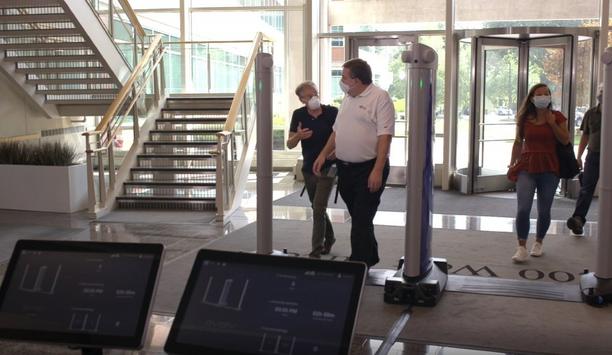 Motorola Solutions enhances video security and analytics portfolio with Concealed Weapon Detection
Motorola Solutions announced the newest addition to its video security and analytics portfolio, Concealed Weapon Detection (CWD), through an agreement with Evolv Technologies, Inc. The scanning solution uses advanced sensors and artificial intelligence to detect a wide range of concealed weapons and threats, such as firearms, metallic weapons and improvised explosive devices, on a visitor entering a premises. The introduction of this technology is a part of Motorola Solutions' ongoing commitment to the innovation and integration of security technologies that help organisations increase safety. Automated alerts The solution is designed to allow up to 3600 visitors to walk through one of the scanning systems per hour without having to conduct pat downs or empty pockets as the technology can distinguish between personal items and weapons. If a threat is detected, an alert is displayed on an Express tablet showing the location of the potential threat on the person's body, or in their bag, to security operators. CWD is an excellent example of how technology can help enterprises prevent threats from turning into tragedies" Alerts are sent directly to Motorola Solutions' video management system, Avigilon Control Center (ACC), which automatically notifies and shares live video with the facility's security team so they have precise awareness of the situation and can support an immediate response. Personalised security management "Through the use of AI, we are automating and unifying workflows to better protect people against the threat of violence," said John Kedzierski, senior vice president, Video Security & Analytics at Motorola Solutions. "Concealed Weapon Detection is an excellent example of how technology can help enterprises prevent threats from turning into tragedies." In addition, the sensitivity levels on the CWD solution can be adjusted to align with the safety needs of a facility based on their anticipated threat-scenarios. This capability allows for the technology to identify and flag new threat profiles over time, and enables security personnel to manage data and insights that help to provide a safe and positive experience for visitors and staff.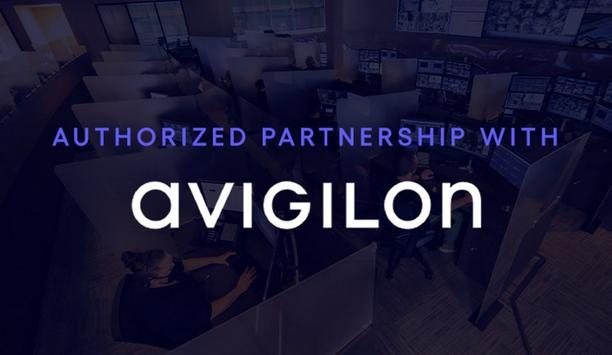 Netwatch forms partnership to integrate their proactive video monitoring with Avigilon Control Centre VMS
Netwatch North America, the pioneer in proactive video monitoring solutions, is now an authorised partner for Avigilon, a subsidiary of Motorola Solutions, specialising in the design and manufacture of AI-powered video analytics and network video management software and hardware. Through this partnership, Netwatch's purpose-built platform for proactive video monitoring will integrate with Avigilon Control Centre video management software and analytics. Outstanding customer service "We are extremely pleased to enter this partnership with Avigilon," said Justin Wilmas, President, Netwatch North America. "Their world-class video management solutions and advanced AI-enabled user interface, paired with our leading Proactive Video Monitoring solution, will make for a winning combination to help protect our customers and their businesses against crime and vandalism." As an authorised partner, Netwatch aligns with Avigilon's rigorous standards for outstanding customer service, technical expertise, and best-in-class support.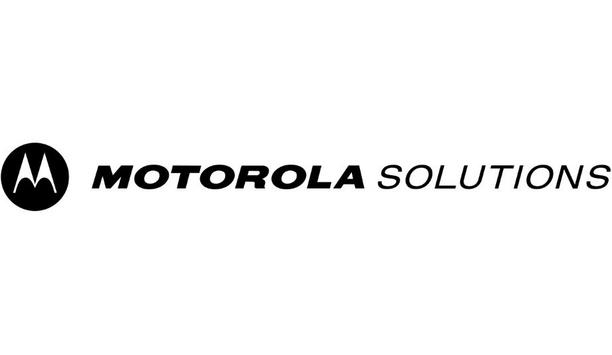 Motorola Solutions' Safe Hospitals solution offers a unified technology ecosystem to help hospitals proactively manage threats
The global COVID-19 pandemic has had a tremendous impact on the health care systems and brought new challenges to the safety and security operations of hospitals. On top of this, hospitals still have to manage a variety of pre-pandemic concerns, such as attempted patient elopement, prescription drug theft, unruly visitors and trespassing. Safe Hospitals solution Motorola Solutions has announced its Safe Hospitals solution, a unified technology ecosystem that combines video, data, analytics and voice technologies, to help hospitals proactively manage threats, drive operational efficiencies and create the environment of safety needed to provide the highest level of patient care. With 23 hospitals, nearly 11,000 clinical employees and more than 2 million outpatients seen every year, across the US states of Illinois, Missouri, Oklahoma and Wisconsin, SSM Health has deployed a Safe Hospitals solution from Motorola Solutions to mitigate complex safety and security risks. Unified technology ecosystem "What sets our security solution apart is the simplicity and speed that comes from using technologies that work together," said Todd Miller, SSM Health Regional Director of Security, adding "We can move quickly from detection to action to mitigate disruptions to our operations and patient care." Todd Miller adds, "The benefits of this are felt across the organisation - it gives our security officers more confidence, because they have the right resources in place to do their jobs in a truly professional manner, clinical staff feel more comfortable and safe in the workplace, which leads to greater retention and patient care, and we save time and money by deploying hospital resources efficiently." Combining video and analytics Safe Hospitals solution combines video, analytics and command centre software The Safe Hospitals solution combines video and analytics, command centre software and critical communications solutions, in order to help hospitals detect and analyse events, seamlessly communicate and respond appropriately in any situation. For example, Avigilon cameras with analytics can detect a vehicle belonging to a banned individual on hospital grounds, triggering an automated alert to MOTOTRBO two-way radios, allowing security officers to assess the scene via camera feeds and dispatch personnel to the right location with details about the incident. Simple cloud-based platform This kind of intelligent workflow is created by the hospital in a simple cloud-based platform, which allows the hospital to tailor how the technologies work together, in order to meet their specific needs. The automation and integration of security technology in this new and meaningful way can be critical in saving minutes and seconds, in every incident response. "Facing complex daily challenges, health care workers can only provide the highest level of care when an environment of safety is certain," said Sharon Hong, Vice President of Enterprise Technologies at Motorola Solutions. Enhanced incident detection and analysis Sharon Hong adds, "By creating one connected ecosystem of technologies, our Safe Hospitals solution allows for quick and clear detection and analysis of what is happening on hospital premises, bringing the speed and awareness needed to address concerns and resolve incidents appropriately, helping staff get back to what they do best, taking care of their patients."
Related white papers
14 success stories about how video technology is improving city life
Empowering cameras with AI
The rise of ethical facial recognition