Geutebruck CCTV Network / IP Cameras
(19)
Browse CCTV Network / IP Cameras
IP camera products updated recently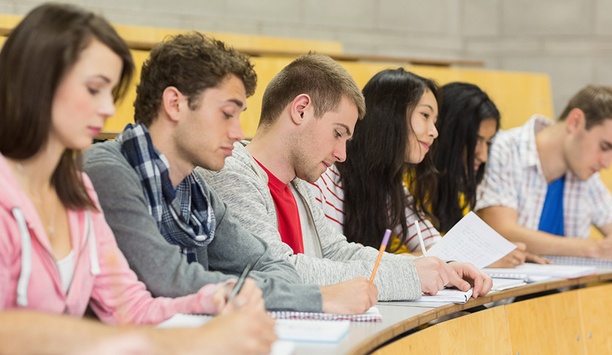 The intersection of education and fire and security
Protecting against fire and security risks is an essential aspect of life for people and across all sectors. However, there is an increasing expectation and demand on fire and security providers, in areas such as education. The securitisation of our world paired with the rapid speed of communication and news updates means that young people especially have the potential to be more aware of potential dangers and threats to their own safety and the safety of those around them. Education institutions are large and sometimes sprawling sites that present considerable fire and security challenges. From kindergarten to university Each education site brings distinct challenges, with differing facilities and specialties, as well as the need to maintain the capacity of students, teachers and lecturers to study, learn and teach at the high level expected.Each education site brings distinct challenges, with differing facilities and specialties While some schools and universities are based in urban areas with a mix of heritage and high rise buildings, others are sprawled across green open spaces. Some of these sites have specialised sporting facilities, while others may be focused on engineering or scientific study, with costly technical equipment. Kindergartens and primary schools have their own unique requirements. Parents expect the highest safety standards, while schools require safety in addition to efficient facilities management. The demographic of these institutions is predominantly young children, who are often unaware of or only just learning about fire safety and personal safety. This creates a huge vulnerability and an added onus on teachers to keep their students safe. Facial recognition at West Academy of Beijing In response to this need, Chubb China upgraded the closed-circuit television (CCTV) system for Western Academy of Beijing (WAB) focusing on elevating video content analytic features, including maximised CCTV monitoring, automatic police calling, and a smart search solution. Complementing this, a facial recognition system capable of finding the exact location of a student on campus within 30 seconds was added, aided by real-time remote gate operation. This integrated and advanced system resulted won the "High Quality Educational Technology Suppliers for School" award for the WAB project at the 2019 BEED Asia Future Oriented Construction of Universities and Schools Seminar. This award recognises outstanding solution design and project execution. Parents expect the highest safety standards, while schools require safety in addition to efficient facilities management Awareness remains important at university As students graduate from kindergarten, primary school, junior and senior school, they become more aware of fire safety, relevant dangers and how to protect themselves. Unfortunately, external dangers remain. There are particularly high stakes for university campus facilities managers The safety of students in a university environment is also critical. It is often the first time young people live away from their family home and have the independence of adulthood. For this reason, there are particularly high stakes for university campus facilities managers. In the eventuality of a fire, students could be at great risk and, beyond the immediacy of physical harm, this can have serious ramifications for the reputation of an educational institution. Integrated solutions Integrated solutions must be nimble and adapted to a range of site types including campus residences, recreational areas, open spaces and lecture theatres. Chubb Sicli recently identified and overcame these challenges through the installation of a full suite of fire safety and security equipment and services at Webster University Geneva. Established in Switzerland in 1978, Webster University Geneva is an accredited American university campus that offers programs in English to students interested in undergraduate or graduate-level education. Located in the Commune of Bellevue, just a few kilometres from Geneva's central station, the campus of Webster University Geneva includes five buildings in a park-style atmosphere. Full fire and security audit Chubb Sicli provided Webster's fire extinguisher maintenance for over 25 years. This business relationship led to a full fire and security audit that identified the need for updates to the university's security installation. The initial audit showed several improvements to the university's security profile were needed.The challenge was to create and provide an effective and interconnected fire and security solution The challenge was to create and provide an effective and interconnected fire and security solution, enhancing the security of the student population and its ever-evolving needs. This included complete fire detection and intruder alarms for all five buildings, upgrades to existing CCTV systems, new video surveillance equipment and an automated fire extinguishing system in the kitchen areas. In addition to this integrated system solution, Webster University required access control for all main entrances, with the requirement that all documentation to be made available in English, because Webster is an American company. Customised solution Chubb Sicli's quality, capability, and security expertise provided a customised solution for the unique educational establishment. Not only was the solution both tailored and integrated, the approach and planning were based on audit, fire extinguisher and emergency light maintenance, fire detection, intrusion detection, access control, video surveillance and Fire Detection. Through dedicated and integrated fire safety support, Chubb provides students and families peace of mind and security. From the moment a young child enters the education system, Chubb's diligent and effective surveillance and fire safety systems work to prevent and protect, offering a new kind of 'end-to-end' service for education systems around the world.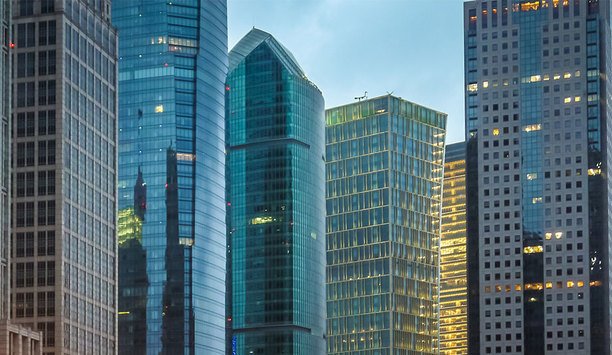 Why integrated access control is about more than security?
Rodrigue Zbinden, CEO at Morphean, discusses the business benefits from merging video surveillance and access control technologies as demand for ACaaS grows. The big question facing businesses today is how they will use the data that they possess to unlock new forms of value using emerging technologies such as the cloud, predictive analytics and artificial intelligence. Some data is better utilised than others: financial services were quick to recognise the competitive advantages in exploiting technology to improve customer service, detect fraud and improve risk assessment. In the world of physical security, however, we're only just beginning to understand the potential of the data that our systems gather as a part of their core function. Benefits of 'Integrated access control' The first thing to look for is how multiple sources of data can be used to improve physical security functionsWhat many businesses have yet to realise is that many emerging technologies come into their own when used across multiple sources of data. In physical security, for example, we're moving from discussions about access control and CCTV as siloed functions, to platforms that combine information for analysis from any source, and applying machine learning algorithms to deliver intelligent insights back to the business. 'Integrated access control' then looks not just to images or building management, but to images, building management, HR databases and calendar information, all at the same time. And some of the benefits are only now starting to become clear. The first thing to look for, of course, is how multiple sources of data can be used to improve physical security functions. For example, by combining traditional access control data, such as when a swipe card is used, with a video processing platform capable of facial recognition, a second factor of authentication is provided without the need to install separate biometric sensors. CCTV cameras are already deployed in most sensitive areas, so if a card doesn't match the user based on HR records, staff can be quickly alerted. Making the tools cost-effective In a similar vein, if an access card is used by an employee, who is supposed to be on holiday according to the HR record, then video data can be used to ensure the individual's identity and that the card has not been stolen – all before a human operator becomes involved. This is driving growth in 'access control as a service' (ACaaS), and the end-to-end digitalisation of a vital business functionThese capabilities are not new. What is, however, is the way in which cloud-based computing platforms for security analytics, which absorb information from IP-connected cameras, make the tools much more cost effective, accessible and easier to manage than traditional on-site server applications. In turn, this is driving growth in 'access control as a service' (ACaaS), and the end-to-end digitalisation of a vital business function. With this system set up, only access control hardware systems are deployed on premise while the software and access control data are shifted to a remote location and provided as a service to users on a recurring monthly subscription. The benefits of such an arrangement are numerous but include avoiding large capital investments, greater flexibility to scale up and down, and shifting the onus of cybersecurity and firmware updates to the vendor. Simple installation and removal of endpoints What's more, because modern video and access control systems transmit data via the IP network, installation and removal of endpoints are simple, requiring nothing more than PoE and Wi-Fi. Of all the advantages of the 'as a service' model, it's the rich data acquired from ACaaS that makes it so valuable, and capable of delivering business benefits beyond physical security. Managers are constantly looking for better quality of information to inform decision making, and integrated access control systems know more about operations than you might think. Integrating lighting systems with video feeds and access control creates the ability to control the lightsRight now, many firms are experimenting with ways to find efficiencies and reduce costs. For example, lights that automatically turn off to save energy are common in offices today, but can be a distraction if employees have to constantly move around to trigger motion detectors. Integrating lighting systems with video feeds and access control creates the ability to control the lights depending on exactly who is in the room and where they are sitting. Tracking the movement of employees Camera data has been used in retail to track the movement of customers in stores, helping managers to optimise displays and position stocks. The same technology can be used to map out how employees move around a workspace, finding out where productivity gains can be made by moving furniture around or how many desks should be provisioned. Other potential uses of the same data could be to look for correlations between staff movement – say to a store room – and sales spikes, to better predict stock ordering. What makes ACaaS truly exciting is it is still a very new field, and we're only just scratching the surface of the number of ways that it can be used to create new sources of value. As smart buildings and smart city technology evolves, more and more open systems will become available, offering more ways to combine, analyse and draw insights from data. Within a few years, it will become the rule, rather than the exception, and only grow in utility as it does.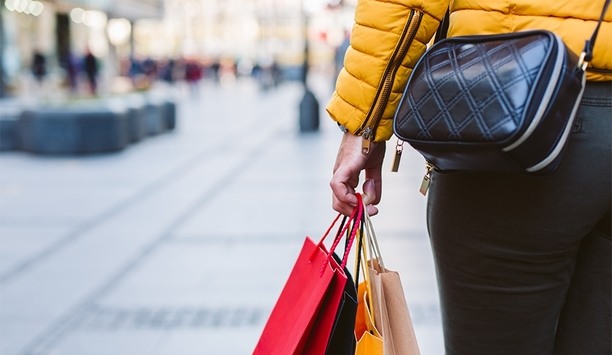 Using better security management systems to overcome retail industry challenges
With the recent news headlines about store closures and the collapse of well-known chains, alongside clear adjustments in business strategy amongst established high street favourites, there is no denying that the UK retail industry is under huge pressure. A recent report suggests growing issues are leading some retailers to increase risk-taking in the supply chain. But here, Steve Bumphrey, Traka UK Sales Director, looks at ways to help retailers embrace the storm, including paying attention to security, management processes and efficient customer focus. Challenges plaguing retail industry It's been an awful year to date for UK retail if you believe the cacophony of negative headlines about the health of the UK economy and the confidence levels of the UK consumer. The sector is facing huge challenges in dealing with the evolution in on-line and smart mobile retailing The sector is undoubtedly facing huge challenges in dealing with the evolution in on-line and smart mobile retailing. Further concerns include an unwillingness of policymakers to address the changing retail environment and how business rates and general business taxation and regulation is making a difficult situation worse. Supply Chain Risk Report According to the latest Global Supply Chain Risk Report, published by Cranfield School of Management and Dan & Badstreet, those under pressure, are now facing increased exposure to risk if they are forced to cut costs in their supply chain. The report cites data for the retail sector that shows increased levels of risk-taking since Q4 2018, with retailers reporting high levels of dependency on suppliers and indicating a propensity to off-shore to low-cost, high-risk countries where suppliers are more likely to be financially unstable. In-store technology revolution The underlying evolution of technology taking hold of the retail industry and consequential changing consumer behaviour is what is really forcing the industry to step up and act. This is not only in the shift to online and smart mobile purchases, but also with the increased use of technology in store. Self-scanning and checkouts In a bid to enhance the physical shop experience, especially in supermarket outlets across the UK, retailers are increasingly giving customers autonomy with self-scanners and checkouts and need to be able to trust them to ensure an honest transaction. And for the shoppers, this dependency on technology and not human interaction to complete a shop means scanners must be instantly available and ready for use. Many different underlying competing challenges impact the retail industry Compensators At the recent British Retail Consortium's 'Charting the Future' conference, looking at retail crime and security, Dr Emmeline Taylor, a criminologist at the City University of London identified in self -service shops, several new types of 'offenders' such as so-called 'compensators' including the atypical 'frustrated consumer' who, "fully intended to pay but were unable to scan an item properly", adding to the security challenge. There are clearly many different underlying competing challenges impacting the retail industry. Arguably, the increase in technology and autonomous shopping, where less staff are present (or staff cuts planned) throws up more vulnerabilities, such as the opportunity for store theft. Use of body cameras Staff needs emerging technology such as body cameras to act as a deterrent to crime and keep employees safe Furthermore, staff may need greater use of emerging technology such as body cameras to act as a deterrent to crime and help keep employees safe. In essence, prevention is better than cure, and it's certainly cheaper. Whether combating crime physically or online, or looking to find ways to counter the high street trends, working together, sharing information and taking a more holistic approach will help the development of a shared language between retailers. Retail banking It is also here where common approaches can help to deliver on efficiencies, in time, resource and budget that can serve to operate right through the supply chain, and minimise, or even negate the need to take any risks. It can even serve to enhance the customer experience, increasing confidence in the shopping environment. Of course, when discussing the high street, it is not just the department stores and chains that are feeling the impact. Well known banks are also having to redefine their priorities and role on the high street, with customers (especially younger generations) demanding a more efficient service than ever before. Well known banks are also having to redefine their priorities and role on the high street Asset protection Leading the way is Nationwide, globally renowned building society, which prides itself on being one of the largest savings providers and mortgages provider in the UK, promoting itself as running purely for the benefit of its customers, or 'members.' Richard Newland, Director of Branch & Workplace Transformation at Nationwide said, "Even more than getting a good 'deal' from a building society, the quality of our welcome, or our renowned level of service, we make sure our members feel safe with us, enough to trust us with their greatest assets. We are doing everything we can to evolve our business and focus our efforts on providing the best and most secure services that people value." Key management systems Traka has supported Nationwide with the introduction of dedicated key management systems So committed to its branch network, it has pledged to its 15 million members that every town and city with a Nationwide branch, will still have one for at least the next two years. A bold statement in today's climate. Traka has supported Nationwide with the introduction of dedicated key management systems, moving its branch network into a more digital system. Keys no longer need to leave site and the audit trail capability has helped to remove the manual paper recording, allowing status of keys to be established instantly, at any time. Changes in retail market This example, together with Traka's portfolio of high street brands and globally renowned department stores that cannot be named for security reasons, demonstrates the need for retailers to embrace the need for change, both from a product offering and operational running perspective to achieve aspirations of resonating with customers. They also prove the opportunities for success, in an unquestionable difficult market environment. If retailers can listen to customers and respond accordingly, taking into consideration staff safety and security, alongside an ability to respond quickly to personalised enquiries and expectations. This way, perhaps, the current environment can be seen as an opportunity to innovate and embrace technology to form the high street of the future.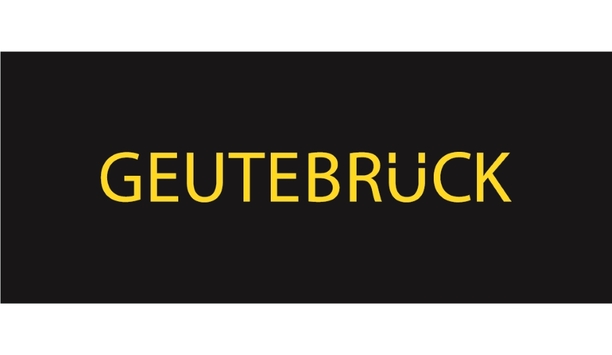 Geutebrück credits newly expanded team for the company's substantial developments
Geutebrück is well positioned for the industry 4.0. The family-owned company has expanded its portfolio within a short time, from being a pure CCTV supplier of products for distributors and installers to a provider of software-based all-round solutions for safety and process optimisation, including for end customers. Part of this were not only comprehensive technical developments or a significantly higher range of services, but also organisational reorganisation, such as the Business and Development division that was newly created in April. It includes the Key Account, Key Market Development, Pre-Sales and Marketing departments. Burkhard Henzgen is the General Manager Business Development. He directly reports to the two CEOs Katharina Geutebrück and Christoph Hoffmann. Henzgen is supported by Georg Goffin, Director Sales, who is responsible for the DACH region with his team, and Dr. Christian Gutzen, who also heads the newly created "Pre-Sales" division. User-friendly video security software Museums, KRITIS, banks or public authorities from over 70 countries use Geutebrück's solutions Isabel Kluth, who only joined Geutebrück in October, is in charge of national and international marketing. The Finance, HR and Controlling departments, for which Andreas Degen is responsible as Commercial Director, have also been restructured. Katharina Geutebrück, CEO: "The new management team will ensure that we continue to be experts in a field that only a few providers worldwide are able to master." Geutebrück is an international provider of highly available, user-friendly video security software and the corresponding hardware. The Geutebrück experts provide consulting and services to customers throughout the planning phase, during implementation and after completing the order. Well-known museums, KRITIS (critical infrastructures), companies from industry and logistics, banks or public authorities from over 70 countries use Geutebrück's solutions. The family-owned company is managed in the second generation by Katharina Geutebrück and her husband Christoph Hoffmann and celebrates its 50th anniversary in 2020.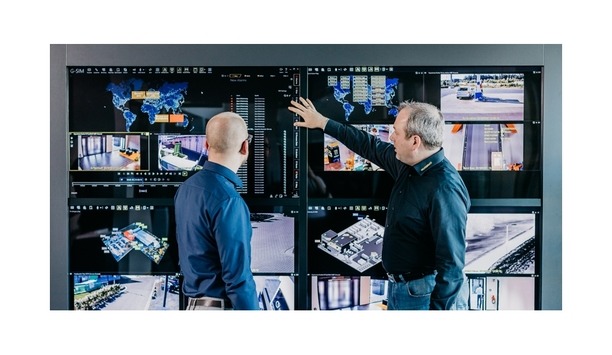 Geutebrück organises roadshows at various cities to promote face recognition and cloud security
Berlin, Frankfurt, Munich, Birmingham and Paris are the stops of this year's Geutebrück Roadshow, which takes place in October and November. The one-day events will examine topics such as predictive maintenance, face recognition and cloud, as well as the added value of video security in these environments. Professionals from the logistics, automobile, financial and security-related industries will share insights on how these themes interact with video security and how the resulting challenges can be mastered. Video-security expert The roadshow can be visited in the following cities: October 22 in Berlin, October 24 in Frankfurt, November 5 in Munich, November 12 in Birmingham, Great Britain (English only) and November 14 in Paris, France (Focus on AI, French only). Experts and people responsible in the fields of security, IT, process optimisation and supply chain can register online. Geutebrück is an international video-security expert. The high-performance software and hardware can be versatilely used to guarantee security, maintain transparency and optimise processes - always in accordance with the stringent rules of the European Directive on the Protection of Personal Data (DS-GVO).
Maxxess exhibiting its broad portfolio of video, access control and communication solutions at Expo Seguridad 2019
Maxxess Systems, the innovator in security solutions that empower total situational awareness for security enterprises, is showcasing its unique portfolio of video, access control and communications platforms that provide users with the highest levels of system integration, management and incident response technology at Expo Seguridad 2019 (booth #2524). Solutions on display include the Latin American public debut of Maxxess InSite awareness and response coordination system, the enhanced eFusion security management software and Maxxess' MX+ Web Dashboard, the newly designed Ambit event management communications software, and a new Multi-Form Panic Solution that provides the lowest cost of entry for proactive protection. Combining systems and human intelligence Maxxess solutions empower people and transform security operations to deliver new levels of situational awareness""Maxxess solutions empower people and transform security operations to deliver new levels of situational awareness and business intelligence," said Nancy Islas, President of Maxxess Systems. "By combining systems intelligence and human intelligence, our unique open architecture and intuitive platforms truly offer powerful, scalable solutions that can help stop events from happening, and better control incidents from the moment they begin." The Maxxess solutions being demonstrated at Expo Seguridad 2019 include: Maxxess InSite awareness and response coordination system combines "system intelligence" and "human intelligence" to detect and respond to unfolding events in real time – all of which are queued, organised and displayed on a highly-intuitive user interface. Maxxess InSite enables early incident detection and action, allowing users to correlate data, improve response coordination, and deal with issues when they're small – before they become large and costly. Maxxess InSite Maxxess InSite features an open-architecture framework to accommodate virtually any security or business intelligence application with comprehensive functionality. Over 50 different leading manufacturers are already integrated into Maxxess InSite, providing more combined capabilities and functionality than any other cross-platform solution available. eFusion security management software is a "system intelligence" solution that integrates and correlates data from surveillance, access control and various other physical security and facility operations' data onto a comprehensive monitoring and reporting dashboard. eFusion security management software eFusion provides video and access system management and control capabilities along with alarm monitoring eFusion provides video and access system management and control capabilities along with alarm monitoring; remote access credentials tracking, authorisation, and de-authorisation; door/access status; and more. Proven globally in installations around the world, new enhancements to eFusion include new Flow Control with auto expiration, and advanced data processing. Flow Control allows users to configure the specific door(s) that must be used first to gain primary access to a facility with programmable timer setting. Advanced data processing correlates databases to accommodate complex relationship rules between the authoritative database and the Maxxess database. Enhancements to MX+ Web dashboard To further simplify user engagement with eFusion, Maxxess Systems' MX+ Web Dashboard has also been further enhanced with new features including system-wide lockdown; Video Management System (VMS) integration; mobile cardholder management operations with badge printing; and access control status indication in an easy-to-read graphical format and schedule configuration. Ambit event management communications software provides real-time "human intelligence" for alerts, notifications and status assessment via users' smartphone and/or tablets, along with access control management. Ambit's extensive communications and access control functionality provides security management and first responders with the critical on-site information and access system management they need to best handle unpredictable crises. Ambit and Multi-Form panic solution Maxxess Systems' new Multi-Form Panic Solution provides the lowest cost of entry for proactive protection A cloud-based solution, new enhancements to Ambit include: an app design for easier operation including: a status update window; an easily accessible panic button; support for multiple photos from the field; the ability to assign reports to designated groups and/or individuals; enhanced filtering for target audiences to receive mass broadcasts; NC4 integration to external intelligence software to enhance information gathering; auto-location detection for event status posts; and a texting option for users without the app to receive relevant mass broadcasts. Also featured is Maxxess Systems' new Multi-Form Panic Solution, which provides the lowest cost of entry for proactive protection. Available for implementation with any Maxxess System platform or as a stand-alone solution, it can be configured on any mobile device, PC keyboard or wearable device. Expanding technology partners list Maxxess Systems also continues to expand its roster of technology partners and integrations with the addition of: Mercury LP and MR62e controllers; OTIS Elevator Compass Overwatch; enhanced Milestone Systems' MIP and Geutebruck GeViScope integrations; as well as new integrations with Salient Systems, Avigilon, ISS (Intelligent Security Systems), Nedap and RemotePoint.
Featured white papers
Understanding the trade-off between image resolution and field of view
Download
A blind spot in governance, risk and compliance
Download
H.265 High Efficiency Coding: Video compression for security applications
Download