Dahua Technology CCTV Network / IP Cameras
(68)
Browse CCTV Network / IP Cameras
IP camera products updated recently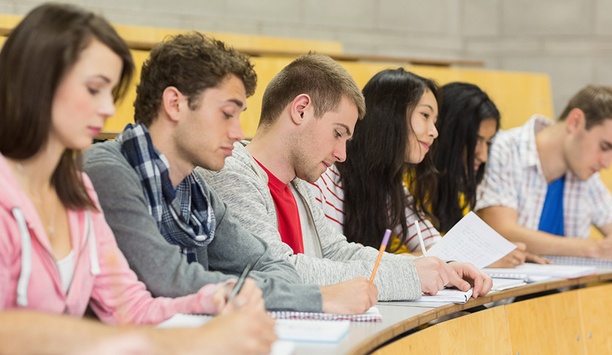 The intersection of education and fire and security
Protecting against fire and security risks is an essential aspect of life for people and across all sectors. However, there is an increasing expectation and demand on fire and security providers, in areas such as education. The securitisation of our world paired with the rapid speed of communication and news updates means that young people especially have the potential to be more aware of potential dangers and threats to their own safety and the safety of those around them. Education institutions are large and sometimes sprawling sites that present considerable fire and security challenges. From kindergarten to university Each education site brings distinct challenges, with differing facilities and specialties, as well as the need to maintain the capacity of students, teachers and lecturers to study, learn and teach at the high level expected.Each education site brings distinct challenges, with differing facilities and specialties While some schools and universities are based in urban areas with a mix of heritage and high rise buildings, others are sprawled across green open spaces. Some of these sites have specialised sporting facilities, while others may be focused on engineering or scientific study, with costly technical equipment. Kindergartens and primary schools have their own unique requirements. Parents expect the highest safety standards, while schools require safety in addition to efficient facilities management. The demographic of these institutions is predominantly young children, who are often unaware of or only just learning about fire safety and personal safety. This creates a huge vulnerability and an added onus on teachers to keep their students safe. Facial recognition at West Academy of Beijing In response to this need, Chubb China upgraded the closed-circuit television (CCTV) system for Western Academy of Beijing (WAB) focusing on elevating video content analytic features, including maximised CCTV monitoring, automatic police calling, and a smart search solution. Complementing this, a facial recognition system capable of finding the exact location of a student on campus within 30 seconds was added, aided by real-time remote gate operation. This integrated and advanced system resulted won the "High Quality Educational Technology Suppliers for School" award for the WAB project at the 2019 BEED Asia Future Oriented Construction of Universities and Schools Seminar. This award recognises outstanding solution design and project execution. Parents expect the highest safety standards, while schools require safety in addition to efficient facilities management Awareness remains important at university As students graduate from kindergarten, primary school, junior and senior school, they become more aware of fire safety, relevant dangers and how to protect themselves. Unfortunately, external dangers remain. There are particularly high stakes for university campus facilities managers The safety of students in a university environment is also critical. It is often the first time young people live away from their family home and have the independence of adulthood. For this reason, there are particularly high stakes for university campus facilities managers. In the eventuality of a fire, students could be at great risk and, beyond the immediacy of physical harm, this can have serious ramifications for the reputation of an educational institution. Integrated solutions Integrated solutions must be nimble and adapted to a range of site types including campus residences, recreational areas, open spaces and lecture theatres. Chubb Sicli recently identified and overcame these challenges through the installation of a full suite of fire safety and security equipment and services at Webster University Geneva. Established in Switzerland in 1978, Webster University Geneva is an accredited American university campus that offers programs in English to students interested in undergraduate or graduate-level education. Located in the Commune of Bellevue, just a few kilometres from Geneva's central station, the campus of Webster University Geneva includes five buildings in a park-style atmosphere. Full fire and security audit Chubb Sicli provided Webster's fire extinguisher maintenance for over 25 years. This business relationship led to a full fire and security audit that identified the need for updates to the university's security installation. The initial audit showed several improvements to the university's security profile were needed.The challenge was to create and provide an effective and interconnected fire and security solution The challenge was to create and provide an effective and interconnected fire and security solution, enhancing the security of the student population and its ever-evolving needs. This included complete fire detection and intruder alarms for all five buildings, upgrades to existing CCTV systems, new video surveillance equipment and an automated fire extinguishing system in the kitchen areas. In addition to this integrated system solution, Webster University required access control for all main entrances, with the requirement that all documentation to be made available in English, because Webster is an American company. Customised solution Chubb Sicli's quality, capability, and security expertise provided a customised solution for the unique educational establishment. Not only was the solution both tailored and integrated, the approach and planning were based on audit, fire extinguisher and emergency light maintenance, fire detection, intrusion detection, access control, video surveillance and Fire Detection. Through dedicated and integrated fire safety support, Chubb provides students and families peace of mind and security. From the moment a young child enters the education system, Chubb's diligent and effective surveillance and fire safety systems work to prevent and protect, offering a new kind of 'end-to-end' service for education systems around the world.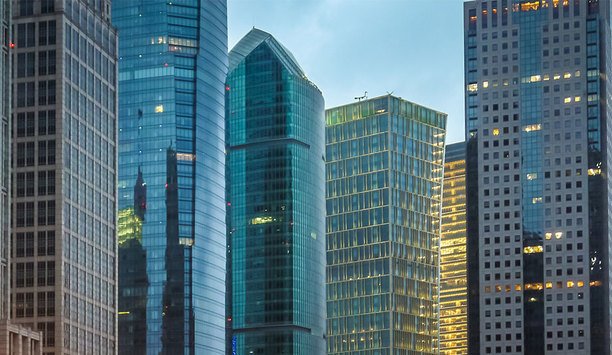 Why integrated access control is about more than security?
Rodrigue Zbinden, CEO at Morphean, discusses the business benefits from merging video surveillance and access control technologies as demand for ACaaS grows. The big question facing businesses today is how they will use the data that they possess to unlock new forms of value using emerging technologies such as the cloud, predictive analytics and artificial intelligence. Some data is better utilised than others: financial services were quick to recognise the competitive advantages in exploiting technology to improve customer service, detect fraud and improve risk assessment. In the world of physical security, however, we're only just beginning to understand the potential of the data that our systems gather as a part of their core function. Benefits of 'Integrated access control' The first thing to look for is how multiple sources of data can be used to improve physical security functionsWhat many businesses have yet to realise is that many emerging technologies come into their own when used across multiple sources of data. In physical security, for example, we're moving from discussions about access control and CCTV as siloed functions, to platforms that combine information for analysis from any source, and applying machine learning algorithms to deliver intelligent insights back to the business. 'Integrated access control' then looks not just to images or building management, but to images, building management, HR databases and calendar information, all at the same time. And some of the benefits are only now starting to become clear. The first thing to look for, of course, is how multiple sources of data can be used to improve physical security functions. For example, by combining traditional access control data, such as when a swipe card is used, with a video processing platform capable of facial recognition, a second factor of authentication is provided without the need to install separate biometric sensors. CCTV cameras are already deployed in most sensitive areas, so if a card doesn't match the user based on HR records, staff can be quickly alerted. Making the tools cost-effective In a similar vein, if an access card is used by an employee, who is supposed to be on holiday according to the HR record, then video data can be used to ensure the individual's identity and that the card has not been stolen – all before a human operator becomes involved. This is driving growth in 'access control as a service' (ACaaS), and the end-to-end digitalisation of a vital business functionThese capabilities are not new. What is, however, is the way in which cloud-based computing platforms for security analytics, which absorb information from IP-connected cameras, make the tools much more cost effective, accessible and easier to manage than traditional on-site server applications. In turn, this is driving growth in 'access control as a service' (ACaaS), and the end-to-end digitalisation of a vital business function. With this system set up, only access control hardware systems are deployed on premise while the software and access control data are shifted to a remote location and provided as a service to users on a recurring monthly subscription. The benefits of such an arrangement are numerous but include avoiding large capital investments, greater flexibility to scale up and down, and shifting the onus of cybersecurity and firmware updates to the vendor. Simple installation and removal of endpoints What's more, because modern video and access control systems transmit data via the IP network, installation and removal of endpoints are simple, requiring nothing more than PoE and Wi-Fi. Of all the advantages of the 'as a service' model, it's the rich data acquired from ACaaS that makes it so valuable, and capable of delivering business benefits beyond physical security. Managers are constantly looking for better quality of information to inform decision making, and integrated access control systems know more about operations than you might think. Integrating lighting systems with video feeds and access control creates the ability to control the lightsRight now, many firms are experimenting with ways to find efficiencies and reduce costs. For example, lights that automatically turn off to save energy are common in offices today, but can be a distraction if employees have to constantly move around to trigger motion detectors. Integrating lighting systems with video feeds and access control creates the ability to control the lights depending on exactly who is in the room and where they are sitting. Tracking the movement of employees Camera data has been used in retail to track the movement of customers in stores, helping managers to optimise displays and position stocks. The same technology can be used to map out how employees move around a workspace, finding out where productivity gains can be made by moving furniture around or how many desks should be provisioned. Other potential uses of the same data could be to look for correlations between staff movement – say to a store room – and sales spikes, to better predict stock ordering. What makes ACaaS truly exciting is it is still a very new field, and we're only just scratching the surface of the number of ways that it can be used to create new sources of value. As smart buildings and smart city technology evolves, more and more open systems will become available, offering more ways to combine, analyse and draw insights from data. Within a few years, it will become the rule, rather than the exception, and only grow in utility as it does.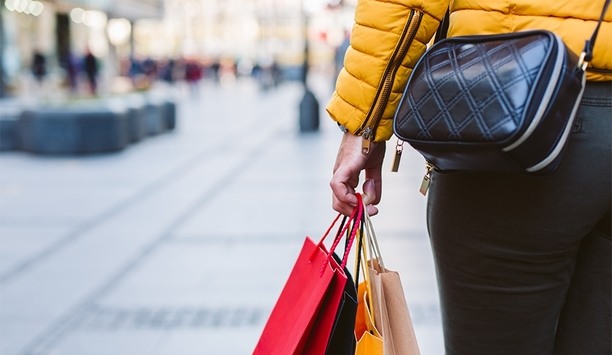 Using better security management systems to overcome retail industry challenges
With the recent news headlines about store closures and the collapse of well-known chains, alongside clear adjustments in business strategy amongst established high street favourites, there is no denying that the UK retail industry is under huge pressure. A recent report suggests growing issues are leading some retailers to increase risk-taking in the supply chain. But here, Steve Bumphrey, Traka UK Sales Director, looks at ways to help retailers embrace the storm, including paying attention to security, management processes and efficient customer focus. Challenges plaguing retail industry It's been an awful year to date for UK retail if you believe the cacophony of negative headlines about the health of the UK economy and the confidence levels of the UK consumer. The sector is facing huge challenges in dealing with the evolution in on-line and smart mobile retailing The sector is undoubtedly facing huge challenges in dealing with the evolution in on-line and smart mobile retailing. Further concerns include an unwillingness of policymakers to address the changing retail environment and how business rates and general business taxation and regulation is making a difficult situation worse. Supply Chain Risk Report According to the latest Global Supply Chain Risk Report, published by Cranfield School of Management and Dan & Badstreet, those under pressure, are now facing increased exposure to risk if they are forced to cut costs in their supply chain. The report cites data for the retail sector that shows increased levels of risk-taking since Q4 2018, with retailers reporting high levels of dependency on suppliers and indicating a propensity to off-shore to low-cost, high-risk countries where suppliers are more likely to be financially unstable. In-store technology revolution The underlying evolution of technology taking hold of the retail industry and consequential changing consumer behaviour is what is really forcing the industry to step up and act. This is not only in the shift to online and smart mobile purchases, but also with the increased use of technology in store. Self-scanning and checkouts In a bid to enhance the physical shop experience, especially in supermarket outlets across the UK, retailers are increasingly giving customers autonomy with self-scanners and checkouts and need to be able to trust them to ensure an honest transaction. And for the shoppers, this dependency on technology and not human interaction to complete a shop means scanners must be instantly available and ready for use. Many different underlying competing challenges impact the retail industry Compensators At the recent British Retail Consortium's 'Charting the Future' conference, looking at retail crime and security, Dr Emmeline Taylor, a criminologist at the City University of London identified in self -service shops, several new types of 'offenders' such as so-called 'compensators' including the atypical 'frustrated consumer' who, "fully intended to pay but were unable to scan an item properly", adding to the security challenge. There are clearly many different underlying competing challenges impacting the retail industry. Arguably, the increase in technology and autonomous shopping, where less staff are present (or staff cuts planned) throws up more vulnerabilities, such as the opportunity for store theft. Use of body cameras Staff needs emerging technology such as body cameras to act as a deterrent to crime and keep employees safe Furthermore, staff may need greater use of emerging technology such as body cameras to act as a deterrent to crime and help keep employees safe. In essence, prevention is better than cure, and it's certainly cheaper. Whether combating crime physically or online, or looking to find ways to counter the high street trends, working together, sharing information and taking a more holistic approach will help the development of a shared language between retailers. Retail banking It is also here where common approaches can help to deliver on efficiencies, in time, resource and budget that can serve to operate right through the supply chain, and minimise, or even negate the need to take any risks. It can even serve to enhance the customer experience, increasing confidence in the shopping environment. Of course, when discussing the high street, it is not just the department stores and chains that are feeling the impact. Well known banks are also having to redefine their priorities and role on the high street, with customers (especially younger generations) demanding a more efficient service than ever before. Well known banks are also having to redefine their priorities and role on the high street Asset protection Leading the way is Nationwide, globally renowned building society, which prides itself on being one of the largest savings providers and mortgages provider in the UK, promoting itself as running purely for the benefit of its customers, or 'members.' Richard Newland, Director of Branch & Workplace Transformation at Nationwide said, "Even more than getting a good 'deal' from a building society, the quality of our welcome, or our renowned level of service, we make sure our members feel safe with us, enough to trust us with their greatest assets. We are doing everything we can to evolve our business and focus our efforts on providing the best and most secure services that people value." Key management systems Traka has supported Nationwide with the introduction of dedicated key management systems So committed to its branch network, it has pledged to its 15 million members that every town and city with a Nationwide branch, will still have one for at least the next two years. A bold statement in today's climate. Traka has supported Nationwide with the introduction of dedicated key management systems, moving its branch network into a more digital system. Keys no longer need to leave site and the audit trail capability has helped to remove the manual paper recording, allowing status of keys to be established instantly, at any time. Changes in retail market This example, together with Traka's portfolio of high street brands and globally renowned department stores that cannot be named for security reasons, demonstrates the need for retailers to embrace the need for change, both from a product offering and operational running perspective to achieve aspirations of resonating with customers. They also prove the opportunities for success, in an unquestionable difficult market environment. If retailers can listen to customers and respond accordingly, taking into consideration staff safety and security, alongside an ability to respond quickly to personalised enquiries and expectations. This way, perhaps, the current environment can be seen as an opportunity to innovate and embrace technology to form the high street of the future.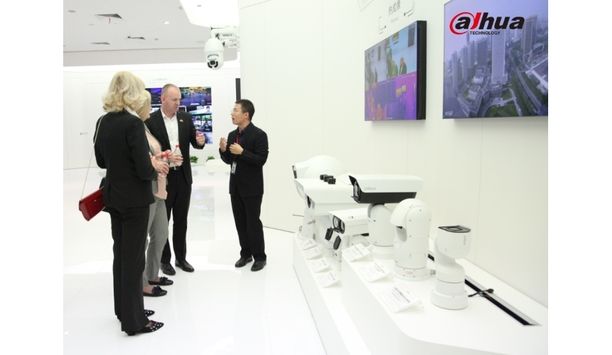 Dahua Technology VP Jason Zhao welcomes delegates from Serbia on their visit to Dahua Headquarters
On the afternoon of November 6th, delegates from Serbia visited Dahua Technology headquarters: Chief of Shumadija region of Serbia, Mrs. Biljana llic Stosic; Adviser to the mayor of Kragujevac, Mr. Dusan Davidovic; General Manager of Serbian Post, Mrs. Mira Petrovic; and Mr. Dejan Pesut. They were warmly received by Dahua VP, General Manager of Dahua Overseas Business Center, Mr. Jason Zhao, along with Managing Director of Dahua CEE & Nordic, Mr. Colin Wang, Technical Director of Dahua Serbia, Mr. Frank Hu and Sales Director of Traffic & Government Solution, Mr. Leo Xu. The visit started with a tour inside Dahua showroom, where the delegates had first-hand experience with all the cutting-edge technologies and solution offerings of the company. After the tour, a meeting was held where Mr. Frank Hu introduced the company to the guests and shared some of the company's successful projects in Serbia, as well as its solutions in Safe City, Smart Traffic, Smart Logistics and other industries. Security maintenance and urban construction The representatives from Serbia also actively participated in the meeting and gave informative speeches. According to Mrs. Biljana, Shumadija will be the next data center and technology distribution center in Serbia because of its favourable location, convenient logistics and transportation, and high level of education. In addition, Mrs. Mira Petrovic talked about the history of the Serbian Post and stated that currently they have 17,000 employees and thousands of branches throughout the country. Dahua Technology has been seeking cooperation opportunities in different industries and fields At the same time, she expressed great interest in future cooperation with Dahua Technology in transportation and logistics. Mr. Dusan also delivered a speech with the introduction of Kragujevac, the capital city of Shumadija. Lastly, Mr. Zhao expressed his warm welcome to the three distinguished guests on behalf of the company, with emphasis on Dahua Technology's capabilities in providing various solutions. He also introduced Dahua Serbian subsidiary, which has 15 employees and 2 offices to serve the local customers in terms of security maintenance and urban construction. Innovation, quality, and service In response to Mrs. Biljana's invitation to visit Shumadija for further details of technology import, Mr. Colin Wang promised that the local team of Dahua Serbia will continue to follow up on cooperation opportunities in various potential fields such as transportation, logistics, retail and safe city. Adhering to the core concept of openness, Dahua Technology has been seeking cooperation opportunities in different industries and fields. This visit has deepened the relationship between Dahua Technology and the Serbian government, and has strengthened the foundation for Dahua Technology's future projects and businesses in this region. With the mission of "Enabling a Safer Society and Smarter Living", Dahua Technology will continue to focus on innovation, quality, and service to serve its partners and customers around the world.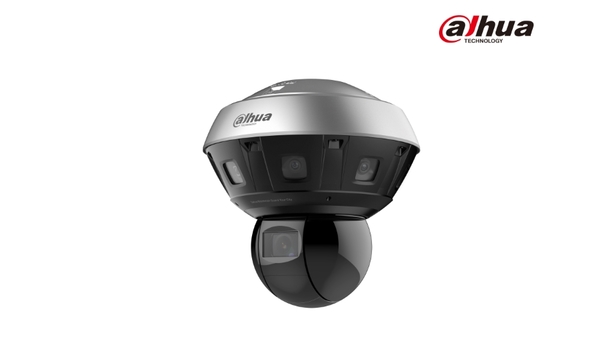 Dahua receives the Golden Cauldron Award for its Hubble panoramic network camera at CPSE 2019
The awarding ceremony of the highest honour given at the CPSE 2019 – Golden Cauldron Award – was held in Shenzhen, China. As the only product award in the public safety industry authorised by CPSE, the Golden Cauldron Award is undoubtedly of great importance. With professional evaluation team's overall assessment on quality, performance, market performance, application value and other product factors, Dahua Hubble panoramic network camera received the prestigious award, fully affirming Dahua Technology's technical dedication and reputation in the video surveillance field. Dynamic tracking technologies As a new generation of Dahua Ultra HD panoramic network camera family, Dahua Hubble panoramic network camera inherits the family's classic combination of fast-moving PTZ and multi-sensor design, with eight independent concave windows to avoid occlusion caused by rain and snow. To ensure imaging effect, eight 4/3 inch target surface (1920*1080) CMOS sensors are used together with a 1.8 inch large target surface star-level sensor on the ball to deliver a clear and bright performance at night, providing a 24-hour monitoring capability. Highlights of Dahua Hubble panoramic network camera are its multi-sensor splicing and dynamic tracking technologies The key highlights of Dahua Hubble panoramic network camera are its multi-sensor splicing and dynamic tracking technologies. Featuring Dahua Technology's splicing algorithm, tracking algorithm and face recognition algorithm, the camera can realise high-point monitoring via 360 degree seamless splicing. While enjoying large scenes, users can also use the AR platform to realise panoramic AR function that can identify moving trajectories of people and vehicles. Integrated monitoring and perimeter defense Additionally, its real-time screen connection also allows users to obtain timely information of people within the panoramic view, and enables intelligent warning and stereoscopic command to assist video surveillance. The products are widely used in public security, safe cities, government, schools, airports, residential areas and other scenes with large angle of view. Its efficient intelligent applications on scenes, including integrated monitoring and perimeter defense, can help application needs of various industries, achieving an end-to-end solution-based application innovation. Committed to the mission of 'Enabling a safer society and smarter living,' Dahua Technology will adhere to the core value of 'customer-centered' and provide the market with end-to-end security solutions, systems, and services to create value for city operations, corporate management, and consumers.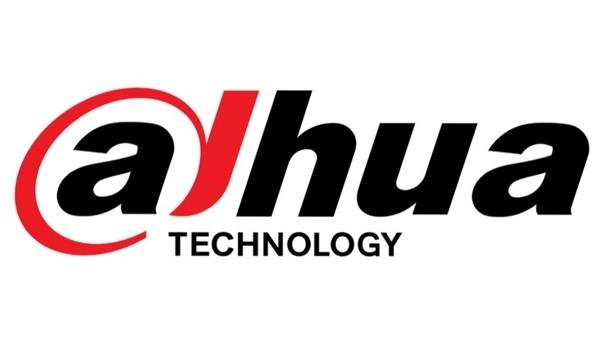 Dahua Technology hosts annual summit "Dahua Heart of City" in Shenzhen, China
On October 27th, Dahua Technology, a pioneer in video-centric smart IoT solution and service provider, hosted its annual summit "Dahua Heart of City – Leading The Intelligent Twins Evolution" in Shenzhen, China. More than 400 industry representatives, industry experts, and mass media have witnessed the achievements of Dahua Heart of City (HOC) on empowering various industries and leading the smart applications in the era of "Intelligent Twins", as well as the release of cutting-edge technologies based on 5G, AIoT, and big data. Dahua HOC Leads The Intelligent Twins Evolution Dahua President, Mr. Ke Li, delivered a speech on behalf of the company and expressed warm welcome and gratitude to the guests. By reviewing the strategy and achievements of Dahua HOC in the past year, Mr. Li shared the situation in which AIoT built digital twins and promoted the new growth of smart economy. According to him, the continuous evolution of technology has caused users' needs to be constantly updated, forging user value to lead "The Digital Twins" to "The Intelligent Twins". Supported by security and network systems, Dahua Technology has released five products of the third generation of "Ruizhi" series Based on its years of expertise in the industry and understanding of customers' business, Dahua Technology has been continuously enhancing its core capabilities in AIoT and big data with focus on intelligent twins, in order to create closed-loop management from the sensing level to the business level, and to build a new smart city architecture with closed-loop value chain. At the same time, Dahua Technology will continuously work together with its partners to strengthen the new driving force of closed-loop customer value. Sensing, intelligence and computing Mr. Jun Yin, Vice President of Dahua R&D Center, delivered a keynote speech regarding "AIoT, Building The Cornerstone of The Intelligent Twins" and explained the significance of Dahua Technology's AIoT strategy: video as the core, to build leading sensing and intelligent capabilities; and reliance on whole network computing, to fully and truthfully build the data value of intelligent twins. Based on the company's "4 Full" strategy, Dahua Technology has comprehensively upgraded its three core capabilities of "sensing, intelligence, and computing". Supported by both security and network systems, Dahua Technology has released five major products of the third generation of Dahua "Ruizhi" Series. Mr. Yin also added that Dahua Technology will continue to accelerate the commercialisation of new technologies, build a four-dimensional digital world to support the application of AIoT, and join hands with partners to strengthen the openness of AIoT capability in order to create new value for users. Video-centric cloud architecture In order to achieve customer value for better service and to enhance the flexibility and adaptability of video-centric cloud and software architecture, Dahua Technology released a new DAHUA GAIA big data platform that drives the city from digital to intelligent. The vigorous development of smart cities relies on the participation of all partners in the value chain With the topic "DAHUA GAIA Creates Intelligent Twins Value", Mr. Wenkai Zhou, General Manager of Dahua Software Product Department, shared: "DAHUA GAIA includes 'four ones' – one storage computing network, one intelligent video & image engine, one intelligent data engine and one business-enabled platform – which is a set of architecture that supports online data, value computing and business application". Healthy and orderly development Mr. Zhou added that DAHUA GAIA is the powerful foundation of Dahua HOC. It strengthens Dahua HOC's top-level design and scenario application capabilities, and boosts the construction of new smart cities, entering the "Intelligent Twins" together with customers. He also elaborated the DAHUA GAIA series software products and outstanding industry cases, which attracted lots of interest from guests and media. The vigorous development of smart cities relies on the participation of all partners in the value chain. Dahua Technology has always adhered to the concept of open cooperation and win-win. Together with its partners, the company has been injecting vitality into Dahua HOC, exploring a more refined city governance method and applying it to every aspect of city development, creating a more attractive and distinctive city that leads to a healthy and orderly development of new smart cities in the country.
Featured white papers
Understanding the trade-off between image resolution and field of view
Download
A blind spot in governance, risk and compliance
Download
H.265 High Efficiency Coding: Video compression for security applications
Download