Brickcom CCTV Network / IP Cameras
(29)
Browse CCTV Network / IP Cameras
IP camera products updated recently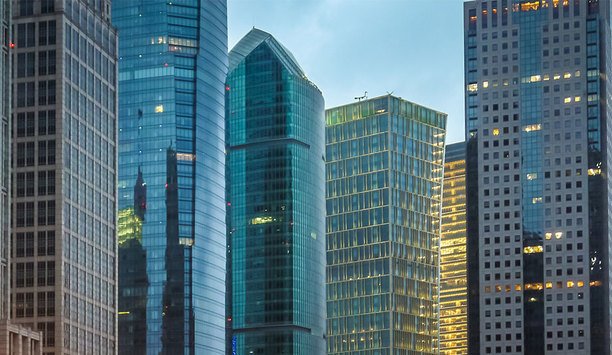 Why integrated access control is about more than security?
Rodrigue Zbinden, CEO at Morphean, discusses the business benefits from merging video surveillance and access control technologies as demand for ACaaS grows. The big question facing businesses today is how they will use the data that they possess to unlock new forms of value using emerging technologies such as the cloud, predictive analytics and artificial intelligence. Some data is better utilised than others: financial services were quick to recognise the competitive advantages in exploiting technology to improve customer service, detect fraud and improve risk assessment. In the world of physical security, however, we're only just beginning to understand the potential of the data that our systems gather as a part of their core function. Benefits of 'Integrated access control' The first thing to look for is how multiple sources of data can be used to improve physical security functionsWhat many businesses have yet to realise is that many emerging technologies come into their own when used across multiple sources of data. In physical security, for example, we're moving from discussions about access control and CCTV as siloed functions, to platforms that combine information for analysis from any source, and applying machine learning algorithms to deliver intelligent insights back to the business. 'Integrated access control' then looks not just to images or building management, but to images, building management, HR databases and calendar information, all at the same time. And some of the benefits are only now starting to become clear. The first thing to look for, of course, is how multiple sources of data can be used to improve physical security functions. For example, by combining traditional access control data, such as when a swipe card is used, with a video processing platform capable of facial recognition, a second factor of authentication is provided without the need to install separate biometric sensors. CCTV cameras are already deployed in most sensitive areas, so if a card doesn't match the user based on HR records, staff can be quickly alerted. Making the tools cost-effective In a similar vein, if an access card is used by an employee, who is supposed to be on holiday according to the HR record, then video data can be used to ensure the individual's identity and that the card has not been stolen – all before a human operator becomes involved. This is driving growth in 'access control as a service' (ACaaS), and the end-to-end digitalisation of a vital business functionThese capabilities are not new. What is, however, is the way in which cloud-based computing platforms for security analytics, which absorb information from IP-connected cameras, make the tools much more cost effective, accessible and easier to manage than traditional on-site server applications. In turn, this is driving growth in 'access control as a service' (ACaaS), and the end-to-end digitalisation of a vital business function. With this system set up, only access control hardware systems are deployed on premise while the software and access control data are shifted to a remote location and provided as a service to users on a recurring monthly subscription. The benefits of such an arrangement are numerous but include avoiding large capital investments, greater flexibility to scale up and down, and shifting the onus of cybersecurity and firmware updates to the vendor. Simple installation and removal of endpoints What's more, because modern video and access control systems transmit data via the IP network, installation and removal of endpoints are simple, requiring nothing more than PoE and Wi-Fi. Of all the advantages of the 'as a service' model, it's the rich data acquired from ACaaS that makes it so valuable, and capable of delivering business benefits beyond physical security. Managers are constantly looking for better quality of information to inform decision making, and integrated access control systems know more about operations than you might think. Integrating lighting systems with video feeds and access control creates the ability to control the lightsRight now, many firms are experimenting with ways to find efficiencies and reduce costs. For example, lights that automatically turn off to save energy are common in offices today, but can be a distraction if employees have to constantly move around to trigger motion detectors. Integrating lighting systems with video feeds and access control creates the ability to control the lights depending on exactly who is in the room and where they are sitting. Tracking the movement of employees Camera data has been used in retail to track the movement of customers in stores, helping managers to optimise displays and position stocks. The same technology can be used to map out how employees move around a workspace, finding out where productivity gains can be made by moving furniture around or how many desks should be provisioned. Other potential uses of the same data could be to look for correlations between staff movement – say to a store room – and sales spikes, to better predict stock ordering. What makes ACaaS truly exciting is it is still a very new field, and we're only just scratching the surface of the number of ways that it can be used to create new sources of value. As smart buildings and smart city technology evolves, more and more open systems will become available, offering more ways to combine, analyse and draw insights from data. Within a few years, it will become the rule, rather than the exception, and only grow in utility as it does.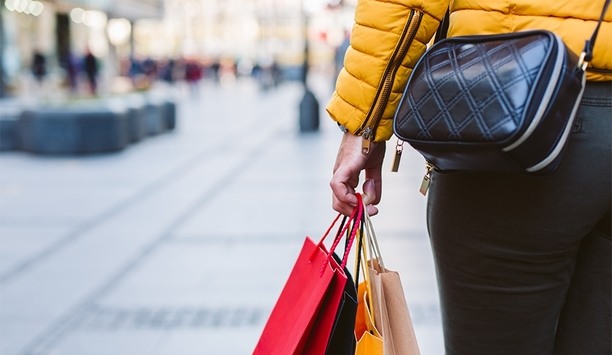 Using better security management systems to overcome retail industry challenges
With the recent news headlines about store closures and the collapse of well-known chains, alongside clear adjustments in business strategy amongst established high street favourites, there is no denying that the UK retail industry is under huge pressure. A recent report suggests growing issues are leading some retailers to increase risk-taking in the supply chain. But here, Steve Bumphrey, Traka UK Sales Director, looks at ways to help retailers embrace the storm, including paying attention to security, management processes and efficient customer focus. Challenges plaguing retail industry It's been an awful year to date for UK retail if you believe the cacophony of negative headlines about the health of the UK economy and the confidence levels of the UK consumer. The sector is facing huge challenges in dealing with the evolution in on-line and smart mobile retailing The sector is undoubtedly facing huge challenges in dealing with the evolution in on-line and smart mobile retailing. Further concerns include an unwillingness of policymakers to address the changing retail environment and how business rates and general business taxation and regulation is making a difficult situation worse. Supply Chain Risk Report According to the latest Global Supply Chain Risk Report, published by Cranfield School of Management and Dan & Badstreet, those under pressure, are now facing increased exposure to risk if they are forced to cut costs in their supply chain. The report cites data for the retail sector that shows increased levels of risk-taking since Q4 2018, with retailers reporting high levels of dependency on suppliers and indicating a propensity to off-shore to low-cost, high-risk countries where suppliers are more likely to be financially unstable. In-store technology revolution The underlying evolution of technology taking hold of the retail industry and consequential changing consumer behaviour is what is really forcing the industry to step up and act. This is not only in the shift to online and smart mobile purchases, but also with the increased use of technology in store. Self-scanning and checkouts In a bid to enhance the physical shop experience, especially in supermarket outlets across the UK, retailers are increasingly giving customers autonomy with self-scanners and checkouts and need to be able to trust them to ensure an honest transaction. And for the shoppers, this dependency on technology and not human interaction to complete a shop means scanners must be instantly available and ready for use. Many different underlying competing challenges impact the retail industry Compensators At the recent British Retail Consortium's 'Charting the Future' conference, looking at retail crime and security, Dr Emmeline Taylor, a criminologist at the City University of London identified in self -service shops, several new types of 'offenders' such as so-called 'compensators' including the atypical 'frustrated consumer' who, "fully intended to pay but were unable to scan an item properly", adding to the security challenge. There are clearly many different underlying competing challenges impacting the retail industry. Arguably, the increase in technology and autonomous shopping, where less staff are present (or staff cuts planned) throws up more vulnerabilities, such as the opportunity for store theft. Use of body cameras Staff needs emerging technology such as body cameras to act as a deterrent to crime and keep employees safe Furthermore, staff may need greater use of emerging technology such as body cameras to act as a deterrent to crime and help keep employees safe. In essence, prevention is better than cure, and it's certainly cheaper. Whether combating crime physically or online, or looking to find ways to counter the high street trends, working together, sharing information and taking a more holistic approach will help the development of a shared language between retailers. Retail banking It is also here where common approaches can help to deliver on efficiencies, in time, resource and budget that can serve to operate right through the supply chain, and minimise, or even negate the need to take any risks. It can even serve to enhance the customer experience, increasing confidence in the shopping environment. Of course, when discussing the high street, it is not just the department stores and chains that are feeling the impact. Well known banks are also having to redefine their priorities and role on the high street, with customers (especially younger generations) demanding a more efficient service than ever before. Well known banks are also having to redefine their priorities and role on the high street Asset protection Leading the way is Nationwide, globally renowned building society, which prides itself on being one of the largest savings providers and mortgages provider in the UK, promoting itself as running purely for the benefit of its customers, or 'members.' Richard Newland, Director of Branch & Workplace Transformation at Nationwide said, "Even more than getting a good 'deal' from a building society, the quality of our welcome, or our renowned level of service, we make sure our members feel safe with us, enough to trust us with their greatest assets. We are doing everything we can to evolve our business and focus our efforts on providing the best and most secure services that people value." Key management systems Traka has supported Nationwide with the introduction of dedicated key management systems So committed to its branch network, it has pledged to its 15 million members that every town and city with a Nationwide branch, will still have one for at least the next two years. A bold statement in today's climate. Traka has supported Nationwide with the introduction of dedicated key management systems, moving its branch network into a more digital system. Keys no longer need to leave site and the audit trail capability has helped to remove the manual paper recording, allowing status of keys to be established instantly, at any time. Changes in retail market This example, together with Traka's portfolio of high street brands and globally renowned department stores that cannot be named for security reasons, demonstrates the need for retailers to embrace the need for change, both from a product offering and operational running perspective to achieve aspirations of resonating with customers. They also prove the opportunities for success, in an unquestionable difficult market environment. If retailers can listen to customers and respond accordingly, taking into consideration staff safety and security, alongside an ability to respond quickly to personalised enquiries and expectations. This way, perhaps, the current environment can be seen as an opportunity to innovate and embrace technology to form the high street of the future.
Ushering in a new wave of video surveillance capabilities
Where are video surveillance cameras headed? At the core of next-generation Internet Protocol (IP) cameras are advanced chips with artificial intelligence (AI) at the edge, enabling cameras to gather valuable information about an incident: scanning shoppers at a department store, monitoring city streets, or checking on an elderly loved one at home. Thanks to advanced chip technology, complex analytics operations are becoming more affordable across the full spectrum of surveillance cameras —professional to consumer — fueling the democratisation of AI in the IP camera market. Complex analytics operations are becoming more affordable across the full spectrum of surveillance cameras Expanding the global IP camera market The video surveillance equipment market grew to $18.5 billion in 2018 and is expected to increase this year, according to IHS Markit. The latest research points to video everywhere, edge computing, and AI as the top technologies that will have a major impact in both commercial and consumer markets in 2019. Computing at the edge means that the processors inside the camera are powerful enough to run AI processing locally, while still encoding and streaming video, and are able to do it all at the low-power required to fit into the limited thermal budget of an IP camera. New SoC chips will be able to perform all of the processing on camera and provide accurate AI information, with no need to send data to a server or the cloud for processing. Instead, data can be analysed right in the camera itself, offering high performance, real-time video analytics, and lower latency — all critical aspects of video surveillance. This new AI paradigm is made possible by a new generation of SoCs, a key driver behind the market growth of IP cameras. Complex analytics operations are becoming more affordable across the full spectrum of surveillance cameras to fuel the advent of AI in the IP camera market Micro-processor-enabled video analytics Next-generation video cameras will be able to create heat maps of stores to see where people spend the most time Microprocessor-enabled analytics allow users to more easily extract valuable data from video streams. How about an insider's view into retail customer behavior? Consider video cameras at a department store, monitoring shoppers' behavior, traffic patterns, and areas of interest. Next-generation cameras will recognise how long a shopper stays in front of a specific display, if the shopper leaves and returns, and if the shopper ultimately makes a purchase. Next-generation video cameras will be able to create heat maps of stores to see where people spend the most time, so retailers will be able to adjust product placement accordingly. Analytics will also help identify busy/quiet times of the day, so retailers can staff accordingly. By understanding customers' behavior, retailers can determine the best way to interact with them, target specific campaigns, and tailor ads for them. Cue the coupons while the shopper is still onsite! Analytics will also help identify busy/quiet times of the day, so retailers can staff accordingly Fast processing for rapid response at city level City surveillance and smart cities are depending on advanced video surveillance and intelligence to keep an eye on people and vehicles, identify criminals, flag suspicious behavior, and identify potentially dangerous situations such as loitering, big crowds forming, or cars driving the wrong way.Quick local decisions on the video cameras are also used to help analyse traffic situations Quick local decisions on the video cameras are also used to help analyse traffic situations, adjust traffic lights, identify license plates, automatically charge cars for parking, find a missing car across a city, or create live and accurate traffic maps. Real-time HD video monitoring and recording When it comes to home monitoring, what will next-generation video surveillance cameras offer? Real-time monitoring and notification can detect if a person is in the back yard or approaching the door, if there's a suspicious vehicle in the driveway, or if a package is being delivered (or stolen). Advanced video cameras can determine when notifications are and aren't required, since users don't want to be notified for false alerts such as rain, tree branches moving, bugs, etc. Next-generation video camera capabilities can also help monitor a loved one, person or pet, helping put families at ease if they are at work or on vacation. For example, helpful analytics may be used to detect if someone has fallen, hasn't moved for a while, or does not appear for breakfast according to their typical schedule. City surveillance and smart cities are depending on advanced video surveillance and intelligence to keep an eye on people and vehicles, identify criminals, flag suspicious behavior, and identify potentially dangerous situations Next-gen IP cameras When evaluating next-generation IP cameras (cameras on the edge), look at the brains. These cameras will likely be powered by next-generation SoCs chips. Here is what this means to you: Save on network bandwidth, cloud computing and storage costs. There is no need to constantly upload videos to a server for analysis. Analysis can be performed locally on the camera, with only relevant videos being uploaded. Faster reaction time. Decisions are made locally, with no network latency. This is critical if you need to sound an alarm on a specific event. Privacy. In the most extreme cases, no video needs to leave the camera. Only metadata needs to be sent to the cloud or server. For example, the faces of people can be recognised in the camera and acted upon, but the video never reaches the cloud. The cameras can just stream a description of the scene to the server "suspicious person with a red sweater walking in front of the train station, has been loitering for the last 10 minutes, suggest sending an agent to check it out." This could become a requirement in some EU countries with GDPR rules. Easier search. Instead of having to look through hours of video content, the server can just store/analyse the metadata, and easily perform searches such as "find all people with a red sweater who stayed more than five minutes in front of the train station today." Flexibility/personalisation. Each camera at the edge can be personalised to work better for the specific scene it is looking at, compared to a generic server. For example, "run a heat map algorithm on camera A (retail) as I want to know which sections of my store get the most traffic; and run a license plate recogniser on camera B (parking lot) as I want to be able to track the cars going in/out of my parking lot." No cloud computing required. For cameras in remote locations or with limited network bandwidth, users have the ability to perform all analytics locally, without relying on uploading video to a server/cloud. Higher resolution/quality. When AI processing is performed locally, the full resolution of the sensor can be used (up to 4K or more), while typically the video streamed to a server will be lower resolution, 1080p or less. This means more pixels are available locally for the AI engine so that you will be able to detect a face from a higher distance than when the video is streamed off camera. AI at the edge Professional-level IP cameras capable of performing AI at the edge are coming soon with early offerings making their debut at this year's ISC West. As we enter 2020, we will begin to see the availability of consumer-level cameras enabling real-time video analytics at the edge for home use. With rapid technology advancement and increased customer demand, AI is on the verge of exploding. When it comes to image quality and video analytics, IP cameras now in development will create a next-generation impact at department stores, above city streets, and keeping an eye on our loved ones.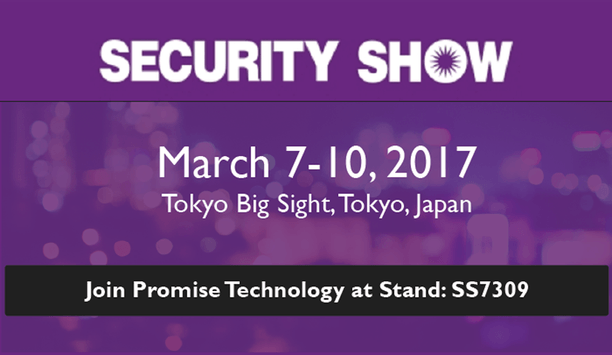 Security Show Japan 2017: Promise to showcase open platform server and storage solutions
Promise will showcase the incredible versatility of its purpose-built servers and storage at Security Show Japan Promise Technology will be showcasing a wide range of open platform server and storage solutions in demonstrations with partners throughout the surveillance ecosystem, covering storage, Video Management Software (VMS), Intelligent Video Analytics (IVA), network and support at Security Show Japan in Tokyo from March 7th-10th 2017. On display at the Promise booth (SS7309) is the new Vess A6120 Series, a complete 1U 4-bay product line with a management server, analytics server and recording server. Promise will showcase Network Video Recorders (NVRs) for small, mid-sized and large-scale projects with a wide range of external storage solutions for scaling, tiering and hardening. Additionally, 9 ecosystem partners will be showcasing their integrated solutions at the Promise booth. Purpose-built for video surveillance Promise is the developer of the open storage platform for video surveillance and will showcase the incredible versatility of its purpose-built servers and storage at Security Show Japan. The Vess A-Series NVR platform will be on display, highlighting its optimised performance for small, mid-sized and large-scale installations. The Vess A6120 Series are advanced and reliable surveillance servers for analysis, management and recording and can be deployed as building blocks for the deployment of a comprehensive video surveillance system. For visitors requiring a robust and high-capacity surveillance storage platform, Promise will showcase VSkyCube and the VTrak E5000 Series which are dedicated solutions for handling the retention and throughput challenges facing security professionals. Diverse partner ecosystem 9 storage, VMS, IVA, Network and Support partners will be showcasing their integrated solutions together with Promise, including: Storage partners DataCore Software will showcase its SANsymphony virtualisation solution together with the Vess A6120 to demonstrate how the integrated solution meets the requirements of data management for scale up, tiering, disaster recovery and much more. OliveTech's Splentec NAS OS will be showcased on the Vess A3340. The WORM (Write Once Read Many) solution will be demonstrated for users requiring a higher level of security to ensure original data is not erased or edited. VMS "With our recently expanded portfolio of solutions, we will be showcasing our most versatile line-up of solutions ever" Milestone System's XProtect VMS is certified with the complete line of Vess A-Series NVRs and visitors can experience live on-site demos of the integrated solution. V-Internet Operations (VIO) ArgosView is a Japanese Linux-based VMS that is fully compatible with Vess A-Series NVRs. IVA L9 Global's Masking 5 solution enables users to quickly apply video masks to obscure objects on the screen required for privacy reasons. HBInnovation's facial recognition software will be demonstrated together with the Vess A2600 to showcase the solutions advanced capabilities for criminal analysis. Brickcom's IVA suite, which can be bundled with solutions such as the Vess A3340 NVR, will be showcased at the Promise booth, highlighting its analysis capabilities in intrusion detection, tampering detection and much more. Network Nissho Electronics' NVT Phybridge PoE extension switch will be showcased in a demo with VIO's ArgosView and Vess A-Series NVRs to highlight how the PoE extension switch can extend the standard limit of PoE+ from 100m to 700m. Support NEC Networks and System Integration (NESIC) provide world-class support for all Promise's products throughout Japan. "It is very exciting to have such a diverse range of partners join us at Security Show because we can demonstrate how our collaborative solutions are helping deliver a safer future for people in Japan and around the world," said Muneo Kobayashi, President, Promise Technology Japan. "Plus, with our recently expanded portfolio of solutions optimised for video surveillance, we are pleased to be showcasing our most versatile line-up of solutions ever."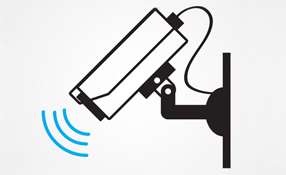 How adopting wireless surveillance solutions improves finance and flexibility
Wireless surveillance systems are attractive to customersas they are cost-effective and easy to install Various studies, market statistics and forecasts project growth for the surveillance market from 2016 to 2020. Besides needs ranging from traditional analogue cameras to IP network cameras, more and more consumers also have a high interest in intelligent surveillance systems. Along with safety, these systems provide additional details for users in applications such as people counting and object tracking. As terrorist attacks become more serious, people and governments are eager to find solutions to prevent incidents and protect safety and property. Therefore, with the increased demand for security products, surveillance companies are pushing themselves to launch more innovative and higher quality products for customers to satisfy a variety of needs. Wired vs. wireless surveillance system Surveillance applications can be separated into two types – wired surveillance systems and wireless systems. An original wired surveillance system requires much more equipment to complete an entire system, such as switches and cables. However, wireless surveillance systems are attractive to customers as they are easy to install and also save the cost of wiring. Hence, more and more consumers tend to search for wireless surveillance solutions for their flexibility and cost effectiveness. What are WiFi, 3G and 4G? Before introducing wireless surveillance systems, it's important to have a clear understanding of the differences among WiFi, 3G and 4G. WiFi is a local area wireless computer networking technology that allows electronic devices to network without cords or cables. WiFi is based on the IEEE802.11 network standard, and different protocols will provide different features. WiFi mainly uses the 2.4 GHz and 5 GHz ISM radio bands. Meanwhile, the data transfer is protected and encrypted by WPA and WPA2 security standards, and the EAP authentication standard. WiFi could be the most popular wireless communication protocol, which can be used for indoor and outdoor applications. Differences between WiFi, 3G and LTE (4G) 3G is short for third generation, which means the third generation of mobile telecommunications technology. 3G telecommunication networks support services that provide an information transfer rate up to 700 kbps (3.5G uplink 5.7Mbps). Unlike WiFi service, which users access through networking hotspots, users of 3G must be subscribed to a service provider to get network connectivity. Most devices connect to the 3G network through their SIM card or a 3G data card. In contrast to 3G, WiFi has a distance limitation; the device must stay close to the access point to ensure network connectivity. However, 3G transmission is broader; as long as there is a signal, the device can connect to the network easily. 4G (LTE) is the fourth generation of mobile telecommunications technology. LTE stands for Long Term Evolution. It's a term used for a particular type of 4G that delivers the fastest mobile Internet experience. 4G is ideally suited for services that demand more capacity, such as video streaming, mapping and social networking. Compared with 3G, users are able to have up-to-date information faster than ever, regardless of upload or download data. 4G means that a network offers peak data rates of at least 100 Mbps for high-mobility communication like users in cars or trains, etc., and at least 1 Gbps for low mobility communication such as pedestrians and stationary users. Wireless surveillance system advantages Wireless surveillance combines wireless transmission with network video surveillance to create a powerful solution that overcomes the challenges that prevent many people from installing surveillance and monitoring systems. These challenges can include distance, lack of network infrastructure, environmental conditions, and costs. Wireless systems can overcome these obstacles and work exceptionally well for monitoring separate building units or rural areas where there is a long distance between two sites. There are also numerous add-ons for wireless systems. Wireless surveillance systems perfectly protect the structural integrity and maintaina building's beauty without sacrificing safety Cost-effective: Wire-free Wireless surveillance systems are an undeniably cost-effective solution for the users, not only saving the material cost but also the time of installation and maintenance. Implementing a wired surveillance system can be a massive issue for installers and also extremely time consuming due to various challenges of placement. Therefore, a wireless IP surveillance system can offer a more affordable solution for the user, and this financial benefit can continue for a couple of years after the installation through maintenance cost savings. Building protection and aesthetic Wireless installations keep the building's aesthetic appearance intact as users do not have to worry about wires and the means to conceal them. Instead, users can enjoy a safe environment with an aesthetic and clean placement. Wireless surveillance systems perfectly protect the structural integrity and maintain a building's beauty without sacrificing safety. For users who have these particular kinds of surveillance needs, wireless solutions can perfectly match their expectations. Flexible and scalable: Less infrastructure limitation For an environment that lacks a complete infrastructure, it would be difficult to build a wired surveillance system. Digging and burying a fibre network may not be desirable for all locations, such as historical monuments, farms, parking lots or wilderness. However, a wireless solution can conquer this challenge by using a wireless infrastructure for connectivity. Cameras do not need to be permanently located next to a wired network; instead, they can be set up anywhere as long as the signal can be reached. Moreover, wireless solutions are available for even the largest scale deployments, and are also available in ruggedised enclosures for deployment in all weather conditions. Meanwhile, the entire wireless surveillance system setup can be moved to a new location easily and quickly. Conclusion Consumers have more and more excellent options when it comes to wireless surveillance security systems. Wireless systems now offer complete functionality, flexibility, and ease of use compared to wired system. The innovative technology promises users a better and safer living environment, and surveillance companies will continue developing more valuable products and solutions.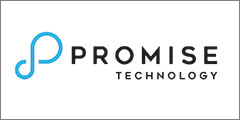 Promise Technology focuses on video surveillance partners at Security Show 2016, Japan
The VessOne channel bundle for Japan includes the Vess A2200 NVR with hard disk drives integrated by Promise At Security Show Japan, Promise Technology announced the VessOne channel bundle for Japan which includes the Vess A2200 NVR appliance with hard disk drives integrated by Promise along with the latest IP cameras from Brickcom and the customer's choice of video management software (VMS) from either Milestone Systems or Brickcom. VessOne offers easy one-stop shopping of a total solution that has been tested to deliver the highest levels of performance and reliability for a wide range of video surveillance projects. Latest Promise security solutions In addition to announcing the VessOne bundle at Security Show, Promise will showcase its latest line of Vess NVR appliances, external storage solutions and Surveillance Cloud in joint demos with its partners from throughout the video surveillance ecosystem at its display (booth SS3322) from March 8 – 11 at the Tokyo Big Sight. "The Promise display at Security Show is a great representation of what we are all about in surveillance – working together with our partners, whether they are hardware, software or service vendors, to offer a complete line of solutions and services to meet the needs of any surveillance project," said John van den Elzen, General Manager, Surveillance Business Unit, Promise Technology. "In Japan, Promise is very dedicated to allying with local partners to enrich our surveillance solutions to support our customers in handling the dynamic and demanding business challenges of the Japanese market." Promise video surveillance partner ecosystem Promise's partners will be onsite to help visitors learn more about the great flexibility and high-performance solutions the company offers to security professionals, including: VMS and IP camera demonstrations: Promise will showcase Milestone XProtect VMS in addition to Brickcom's IP cameras and VMS in hands-on demonstrations which will allow visitors to experience the unique benefits these solutions offer when paired with Promise Vess NVR appliances and external storage. Promise Surveillance Cloud: The Promise Surveillance Cloud setup in Taiwan will be showcased at the event. The Surveillance Cloud is a complete and integrated solution for service providers that not only includes Vess NVRs and VSky scale-out storage, but also a customised software solution from Promise that manages the system and the installation and configuration of the IP cameras. Promise will partner with HB Innovation to showcase how their facial recognition technology works seamlessly with Vess NVRs Facial Recognition with HB Innovation: There is a growing importance on providing more ways for recorded date to be used to provide intelligence that can be acted upon to thwart risks, make better business decisions and much more. Promise will partner with HB Innovation to showcase how their facial recognition technology works seamlessly with Vess NVRs and storage to provide more intelligent video surveillance. Onsite service partner: Promise not only partners with software and hardware vendors but also onsite service partners, such as Link at Japan and NEC Networks & System Integration Corporation, which is critical in video surveillance where downtime is not acceptable. Surveillance without boundaries: Learn how Nissho Electronics and Promise are partnering to meet the security needs of long-range remote sites, such as outlying Japanese islands, up to 40km away who require high-quality surveillance solutions.
Featured white papers
A blind spot in governance, risk and compliance
Download
H.265 High Efficiency Coding: Video compression for security applications
Download
How to overcome the storage challenges of adopting surveillance AI
Download