VideoSphere CCTV Network / IP Cameras
(3)
Browse CCTV Network / IP Cameras
IP camera products updated recently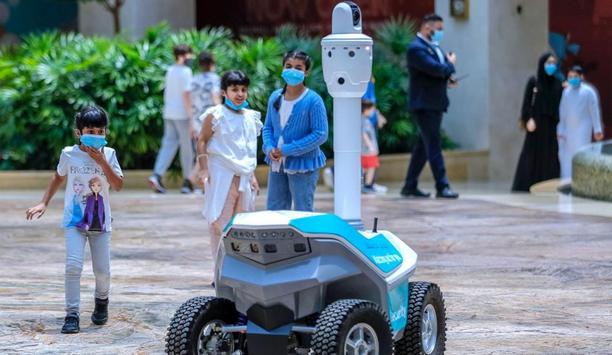 The robotic transformation of the security industry
The COVID-19 pandemic is only accelerating the expansion of Automation, Robotics, Machine Learning (ML) and Artificial Intelligence (AI), and changing how people live their daily lives. This expansion leads the way with technologies that are developed to solve problems, improve operations, streamline processes and assist people, to focus on learning new skills, creativity, and imagination. Transformation of the physical security industry One of the latest industries to be permanently transformed is physical security. The era of utilising security cameras is slowly changing into more advanced and more efficient technological applications - security robotic solutions. SMP Robotics is a California-based company, which is a pioneer in developing robotic technologies, powered by AI, to assist, improve and deliver on new expectations in today's world. One of their services is smart surveillance systems. This represents a proactive approach to security. The company, SMP Robotics' Founder and Chief Executive Officer (CEO), Leo Ryzhenko, stated "Autonomous robotic technologies will become a driving force in future security solutions." Robotics and AI in autonomous security solutions The robots can patrol 24/7, counteracting intrusion and communicating via voice message with guards The company uses robotics and AI technology to implement autonomous security solutions, which reduce liability and overhead, as well as improving the quality of services. Robotic guards are capable of patrolling all types of facilities, in both urban and rural contexts. The robots can patrol 24/7, counteracting intrusion and communicating via voice message with guards. The inspection robots, deployed by SMP Robotics, are easily integrated with many existing security technologies, armed with obstacle avoidance and anti-collision measures, automatically recharge, and can recognise faces up to 50 metres. As the world grows increasingly complex, technology like this is essential to ensure safety for all. AI-enabled autonomous video monitoring ground vehicles The advancements in technological breakthroughs of SMP Robotics position the company and its AI-powered, autonomous video monitoring ground vehicles, to be the most adaptable to any industry, cost-effective for clients' business needs, in providing various types of services from public safety, crime prevention, to asset protection and physical security. SMP Robotics continues to implement new innovative solutions and groundbreaking technologies in its latest generation of autonomous models. Currently, many were already deployed or in a process to be delivered to a number of key clients, in various industries throughout the globe, from oil & gas, nuclear power plants to data centers, healthcare facilities, and amusement parks. Smart security robots Tal Turner, the Vice President (VP) of Business Development and Partnerships, SMP Robotics, said "We provide autonomous, artificial intelligence, all-weather, all-surface, smart security robots that are turnkey and operate independently on their own, using real-time obstacle avoidance, face recognition, and other cutting-edge technological advancements." According to Coherent Market Insights, the Robots as a Service (RaaS) market direction will grow by 15.9% by 2028 and reach the threshold of 41.3 billion dollars. SMP Robotics stands at the forefront of the security robotic revolution, making an impactful change to make the world a safer place.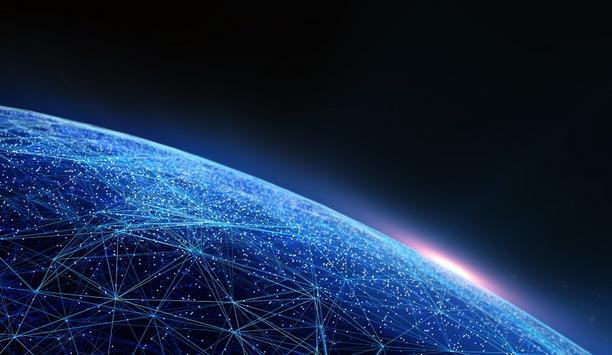 Cutting through the hype: AI and ML for the security space
Today's organisations face numerous diverse threats to their people, places and property, sometimes simultaneously. Security leaders now know all too well how a pandemic can cripple a company's ability to produce goods and services, or force production facilities to shut down, disrupting business continuity. For example, a category three hurricane barreling towards the Gulf of Mexico could disable the supplier's facilities, disrupt the supply chain and put unexpected pressure on an unprepared local power grid. Delivering timely critical information Tracking such risk is hard enough, but managing it is even more difficult. A swift response depends on delivering the right information to the right people, at the right time. And, it's not as easy as it sounds. Indeed, 61 percent of large enterprises say critical information came too late for them, in order to mitigate the impact of a crisis, according to Aberdeen Research (Aberdeen Strategy & Research). These challenges are accelerating the hype around Artificial Intelligence (AI) These challenges are accelerating the hype around Artificial Intelligence (AI). The technology promises to help us discover new insights, predict the future and take over tasks that are now handled by humans. Maybe even cure cancer. Accelerating the hype around AI But is AI really living up to all this hype? Can it really help security professionals mitigate risk? After all, there's a serious need for technology to provide fast answers to even faster-moving issues, given the proliferation of data and the speed at which chaos can impact operations. Risk managers face three major obstacles to ensuring business continuity and minimising disruptions. These include: Data fatigue - Simply put, there's too much data for human analysts to process in a timely manner. By 2025, the infosphere is expected to produce millions of words per day. At that pace, you'd need an army of analysts to monitor, summarise and correlate the information to your impacted locations, before you can communicate instructions. It's a herculean task, made even more difficult, when we consider that 30 percent of this global datasphere is expected to be consumed in real time, according to IDC. Relevance and impact - Monitoring the flood of information is simply the first hurdle. Understanding its impact is the second. When a heat dome is predicted to cover the entire U.S. Pacific Northwest, risk managers must understand the specifics. Will it be more or less hot near their facilities? Do they know what steps local utilities are taking to protect the power grid? Such questions can't be answered by a single system. Communication - Once you know which facilities are impacted and what actions to take, you need to let your employees know. If the event is urgent, an active shooter or an earthquake, do you have a fast, effective way to reach these employees? It's not as simple as broadcasting a company-wide alert. The real question is, do you have the ability to pinpoint the location of your employees and not just those working on various floor in the office, but also those who are working from home? How AI and ML cut through the noise Although Artificial Intelligence can help us automate simple tasks, such as alert us to breaking news, it requires several Machine Learning systems to deliver actionable risk intelligence. Machine Learning is a branch of AI that uses algorithms to find hidden insights in data, without being programmed where to look or what to conclude. More than 90 percent of risk intelligence problems use supervised learning, a Machine Learning approach defined by its use of labelled datasets. The benefit of supervised learning is that it layers several pre-vetted datasets, in order to deliver context-driven AI The benefit of supervised learning is that it layers several pre-vetted datasets, in order to deliver context-driven AI. Reading the sources, it can determine the category, time and location, and cluster this information into a single event. As a result, it can correlate verified events to the location of the people and assets, and notify in real time. It's faster, more customised and more accurate than simple Artificial Intelligence, based on a single source of data. Real-world actionable risk intelligence How does this work in the real world? One telecommunications company uses AI and ML to protect a mobile workforce, dispersed across several regions. An AI-powered risk intelligence solution provides their decision makers with real-time visibility into the security of facilities, logistics and personnel movements. Machine Learning filters out the noise of irrelevant critical event data, allowing their security teams to focus only on information specific to a defined area of interest. As a result, they're able to make informed, proactive decisions and rapidly alert employees who are on the move. Four must-have AI capabilities To gain real actionable risk intelligence, an AI solution should support four key capabilities: A focus on sourcing quality over quantity. There are tens of thousands of sources that provide information about emerging threats - news coverage, weather services, social media, FBI intelligence and so much more. Select feeds that are trusted, relevant and pertinent to your operations. Swift delivery of relevant intelligence. To reduce the mean-time-to-recovery (MTTR), risk managers need an accurate understanding of what's happening. Consider the different contextual meanings of the phrases 'a flood of people in the park' and 'the park is at risk due to a flood'. Machine Learning continuously increases the speed of data analysis and improves interpretation. Ability to cross-reference external events with internal data. As it scans different data sources, an AI engine can help you fine-tune your understanding of what's happening and where. It will pick up contextual clues and map them to your facilities automatically, so you know immediately what your response should be. Ready-to-go communications. Long before a threat emerges, you can create and store distribution, and message templates, as well as test your critical communications system. Handling these tasks well in advance means you can launch an alert at a moment's notice. The ability to minimise disruptions and ensure business continuity depends on speed, relevance and usability. AI and ML aren't simply hype. Instead, they're vital tools that make it possible for security professionals to cut through the noise faster and protect their people, places and property.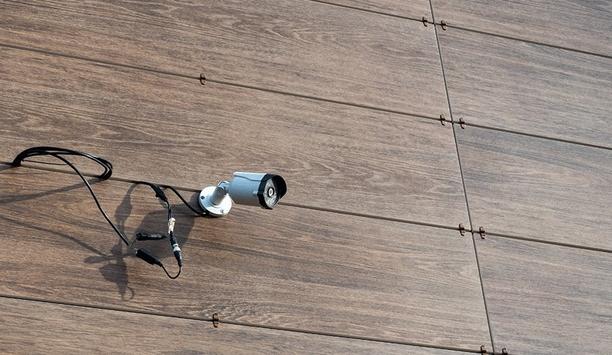 A three-point plan for enhancing business video surveillance
Cyber threats hit the headlines every day; however digital hazards are only part of the security landscape. In fact, for many organisations - physical rather than virtual security will remain the burning priority. Will Liu, Managing Director of TP-Link UK, explores the three key elements that companies must consider when implementing modern-day business surveillance systems. 1) Protecting more than premises Video surveillance systems are undoubtedly more important than ever before for a huge number of businesses across the full spectrum of public and private sector, manufacturing and service industries. One simple reason for this is the increased use of technology within those businesses. Offices, workshops, and other facilities house a significant amount of valuable and expensive equipment - from computers, and 3D printers to specialised machinery and equipment. As a result, workplaces are now a key target for thieves, and ensuring the protection of such valuable assets is a top priority. A sad reality is that some of those thieves will be employees themselves. Video surveillance system Of course, video surveillance is often deployed to combat that threat alone, but actually, its importance goes beyond theft protection. With opportunist thieves targeting asset-rich sites more regularly, the people who work at these sites are in greater danger too. Effective and efficient surveillance is imperative not just for physical asset protection, but also for the safety From this perspective, effective and efficient surveillance is imperative not just for physical asset protection, but also for the safety of colleagues as well. Organisations need to protect the people who work, learn or attend the premises. A video surveillance system is, therefore, a great starting point for companies looking to deter criminal activity. However, to be sure you put the right system in place to protect your hardware assets, your people, and the business itself, here are three key considerations that make for a successful deployment. 2) Fail to prepare, and then prepare to fail Planning is the key to success, and surveillance systems are no different. Decide in advance the scope of your desired solution. Each site is different and the reality is that every solution is different too. There is no 'one-size-fits-all solution and only by investing time on the exact specification can you arrive at the most robust and optimal solution. For example, organisations need to consider all the deployment variables within the system's environment. What is the balance between indoor and outdoor settings; how exposed to the elements are the outdoor cameras; what IP rating to the need? A discussion with a security installer will help identify the dangerous areas that need to be covered and the associated best sites for camera locations. Camera coverage After determining location and coverage angles, indoors and outdoors, the next step is to make sure the cameras specified are up to the job for each location. Do they have the right lens for the distance they are required to cover, for example? It is not as simple as specifying one type of camera and deploying it everywhere. Devices that can use multiple power sources, Direct Current, or Power over Ethernet well are far more versatile You have to consider technical aspects such as the required level of visual fidelity and whether you also need two-way audio at certain locations? Another simple consideration is how the devices are powered. Devices that can use multiple power sources, Direct Current or Power over Ethernet as well are far more versatile and reliable. Answers to these questions and a lot more need to be uncovered by an expert, to deliver a best-of-breed solution for the particular site. 3) Flexibility breeds resilience Understanding exactly what you need is the start. Ensuring you can install, operate and manage your video surveillance system is the next step. Solutions that are simple to install and easy to maintain will always be favoured - for example, cameras that have multiple sources of power can be vital for year-round reliability. Alongside the physical aspect of any installation, there is also the software element that needs to be considered. The last thing organisations need is a compatibility headache once all their cameras and monitoring stations are in place. Selecting cameras and equipment with the flexibility to support a variety of different operating systems and software is important not just for the days following the installation, but also to future-proof the solution against change. Easy does it Once the system is up and running, the real work of video surveillance begins. Therefore, any organisation considering deploying a system should look to pick one that makes the day-to-day operation as easy as possible to manage. And again - that is all about the set-up. Cameras can also provide alerts if they have been tampered with or their settings changed The most modern systems and technology can deliver surveillance systems that offer smarter detection, enhanced activity reporting so you learn more about your operations, and also make off-site, remote management easy to both implement and adjust as conditions change. For example, camera software that immediately notifies controllers when certain parameters are met - like motion detection that monitors a specific area for unauthorised access. Cameras can also provide alerts if they have been tampered with or their settings changed without proper authorisation. Remote management of HD footage What's more, the days of poor quality or unreliable transfer of video are long gone. The high-quality HD footage can be captured, stored, and transferred across networks without any degradation, with hard drives or cloud-based systems able to keep hundreds of days of high-quality recordings for analysis of historical data. Finally, the best surveillance solutions also allow for secure remote management not just from a central control room, but also from personal devices and mobile apps. All this delivers 'always-on' security and peace of mind. The watchword in security Modern video surveillance takes organisational security to the next level. It protects physical assets, ensures workplace and workforce safety, and helps protect the operations, reputation, and profitability of a business. However, this is not just an 'off-the-shelf purchase'. It requires proper planning in the form of site surveys, equipment and software specifications, as well as an understanding of operational demands and requirements. Investing time in planning will help businesses realise the best dividends in terms of protection. Ultimately, that means organisations should seek to collaborate with vendors who offer site surveys - they know their equipment best, your needs, and can work with you to create the perfect solution.
Related white papers
Empowering cameras with AI
The rise of ethical facial recognition
Connected video technology for safe cities