Compare DH-IPC-HF8241F with DH-IPC-C15
(2)
| | | |
| --- | --- | --- |
| | Dahua Technology DH-IPC-HF8241F | Dahua Technology DH-IPC-C15 |
| Chip Inch Size | 1/3 | 1/3 |
| Colour Type | Colour / Monochrome | Colour / Monochrome |
| Resolution | 2MP | 1.3 MP |
| Digital (DSP) | ✔ | ✔ |
| Sensitivity Lux | 0.004 ~ 0.04 | 1.96 |
| Auto Iris | ✔ | ✔ |
| Direct Drive | ✔ | ✔ |
| Voltage | 12 V DC, 24 V AC, PoE | 5 V DC |
| Mount Type | Wall | -- |
| Wide Dynamic Range | ✔ | -- |
| Picture Elements HxV | 1920 x 1080 | 1280 × 960 |
| Image Frame Rate | 50/60 fps | -- |
| Back Light Compensation | ✔ | ✔ |
| Auto Gain Control | ✔ | ✔ |
| White Balance | ✔ | ✔ |
| Electronic Shutter Range | 1/3~1/100000s | 1/3(4)~1/30000s |
| S/ N (Signal/ Noise) Ratio dB | >50 | > 50 |
| Specialist Type | -- | Network |
| Focal Length mm | -- | 2.3 |
People also viewed these products


Featured security companies


Related Videos
Hikvision's HiWatch video surveillance solutions for small-to-medium sized enterprises
Hikvision smart mobile transportation solution secures vehicle and passengers
Hikvision AI Cloud intelligent IoT architecture for enhanced video surveillance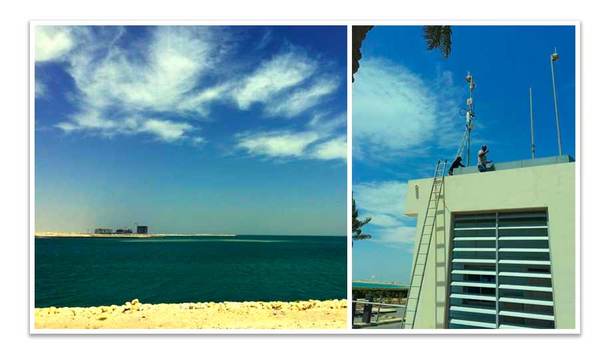 Dahua solves complex wireless surveillance requirements in Durrat Al Bahrain
Dahua Technology, a world-leading manufacturer and supplier of video surveillance products headquartered in Hangzhou, China, applied innovative wireless solutions to provide extensive surveillance coverage for the Durrat Al Bahrain luxury artificial island chain. Background Durrat Al Bahrain is a luxury artificial island chain in Bahrain, featuring a total of 15 large islands that hold an 18-hole golf course, marina, restaurants and shops, and over 1000 villas in a 21 km2 (13 mi2) area. As the area became more popular and drew increasing numbers of tourists, the resort owner needed a high-security surveillance solution that would cover all main areas, including points of access and the holiday villas. Dahua and local system integrator, Absolute Electronic Technology cooperated on previously, the company once again called on Dahua to solve this complex surveillance issue for the island chain. Dahua provided a number of weather-resistant HD Network cameras and video transmitters, as well as high-speed, HD DVRs as part of this customised solution. About Absolute Electronic Technology (AET) Founded in 2012, AET specialises in vehicle fleet services, vehicle, personal, and asset GPS tracking, as well as CCTV solutions for a wide range of industries in Bahrain. AET has 20 years of experience installing and integrating CCTV solutions. Challenge An important condition while implementing this solution was that since Durrat Al Bahrain is an island chain, traditional wired or simple wireless transmission methods would not suffice to support live video feeds over the large remote area. Instead, an innovative solution was required in order to ensure reliable long-range wireless video transmission throughout the area. With numerous five-star hotels, a golf course, 12 bridges, and a marina, along with complex land and villa configurations on the crescent-shaped man-made islands, camera setups needed to be versatile, covering a large field of view to guarantee the safety of island tourists and workers while being discreet so as to preserve the luxurious nature of the island's design. Cameras not only needed to support wireless transmission, but also withstand various outdoor conditions such as rain, storms, and relatively hot summer temperatures. Solution In order to supply high-quality, wireless video feeds over the entire resort, Dahua employed a comprehensive solution entailing the use of 5.2GHz WLAN AP wireless HD camera products and the versatile, long-range 5.8GHz Wireless Video Transmission Device (PFM881). High-speed preview and playback digital video recorders (DVR) were also integrated into this solution, allowing workers to view live video feeds in up to 4K resolution, while supporting the recording of video onto high-capacity HDDs. Multiple 5.8GHz Wireless Video Transmission Devices (PFM880/881) were installed, ensuring full live HD video transmission. The 3-5km range of the video transmission device ensures that live HD video feeds from the HD Network Cameras can be sent throughout the islands, thus cutting down on network infrastructure costs while resolving the issue of high-security coverage in remote areas. Other enhanced features this product offers include: Durable design can withstand outdoor temperatures of -30? to 70? Wireless transmission range of up to 5km Up to 300Mbps transmission speeds Support for anti-lightning interference to radio frequencies of up to 15KV ESD Auto reboot support 5GHz mode supports frequencies from 4920 – 6100MHz 802.1x authentication support, guaranteeing device access security Multi-channel (5M/10M/20M/40M) support, reducing interference and improving signal penetration capabilities The main camera used in this project was the 2MP Full HD network IR bullet camera - IPC-HFW2220R-Z The main camera used in this project was the 2MP Full HD Network IR Bullet Camera (IPC-HFW2220R-Z). Its enhanced wireless transmission abilities and high-quality image ensure complete coverage. In order to protect against versatile weather conditions, namely rain and seawater, Dahua enclosed the connections for each HD network camera in its Waterproof Junction Box (PFA135). Key features of the 2MP Full HD Network IR Bullet Camera include: F1.4 aperture and infrared sensors with 30m range for optimal low-light / night recording 25/30fps@1080P for high-quality video Micro SD Card slot with support for up to 128GB of expandable memory 30 – 98 degree angle of view Multiple 2MP Full HD Network Vandal-Proof IR Wedge Dome Cameras (IPC-HDBW4220F) were also installed, which feature: H.264&MJPEG triple-stream encoding, which saves disk space while ensuring quality 25/30fps@1080P for high-quality video IR sensors with max range of 20m Supports multiple user monitoring Support for tripwire, intrusion, scene change, and face detection Smart Detection methods IK10 vandal resistance rating 32 Channel Super 4K Network Video Recorders (NVR608-32-4K) were installed to collect the various HD video feeds sent wirelessly from transmitters. Along with being able to record and playback 4K video, the recorders also feature: Up to 32 channel IP camera input Up to 384Mbps incoming bandwidth H.264H/H.264/MJPEG compression 8 SATA III ports, with support for up to 48TB of HDD storage VGA/HDMI display output support Other essential products include: 16/32CH 1U 16PoE Network Video Recorder (NVR4216/32-16P) 4/8/16CH Tribird 720P-Lite Compact 1U HDCVI DVR (HCVR4108HS-S2) Network Speed Dome (SD63230S-HN) Network Mini PTZ Dome (SD29204S-GN) 8-Port PoE Switch (PFS3110-8P-96) 1.3 Megapixel HD Ultra-smart Network Pinhole Camera (IPC-HUM8101) 2Megapixel 1080P Vandal-proof IR HDCVI Mini Dome Camera, 1200 Series (HAC-HDBW1200E) DC Power Supply (PFM321) Pole Mount Bracket (PFA150) Results "With Dahua's advanced wirelesstransmission technology andunparalleled image quality, wehave succeeded in bringing a fullHD, full coverage surveillancesystem to our client" The wireless network infrastructure used in this solution significantly improved the efficiency in placing surveillance around the islands. HD Network cameras guarantee top-level security due to high quality recording and advanced wireless live video transmission and playback. Project manager Ian Bessly gave his feedback on the results of this project, stating: "Thanks to Dahua advanced wireless transmission solution and all kinds of HD dome and fixed camera, which completely solve the challenge of network infrastructure shortage and meet the requirement from our customer. It's also a great experience working with Dahua staff. Hope we will have more profound cooperation in the future."- Ian Bessley, Project Manager, Absolute Electronic Technology Dahua sales manager, Tom Wu commented on the results of the project: "It's been a long time since we last cooperated with Absolute Electronic Technology, and we appreciate having this opportunity to be their partner in this project. With Dahua's advanced wireless transmission technology and unparalleled image quality, we have succeeded in bringing a full HD, full coverage surveillance system to our client."-Tom Wu, Sales Manager, Dahua Technology As a result of this wireless solution, multiple types of cameras cover the island chain, which send feeds through long-range wireless transmitters to multiple HD DVR recorders. Because the recorders are more centralised and less devices and components are required in a wireless setup, the entire system was able to be implemented at a lower cost than other traditional configurations. Durrat Al Bahrain is now much more secure and vacationing tourists are safer.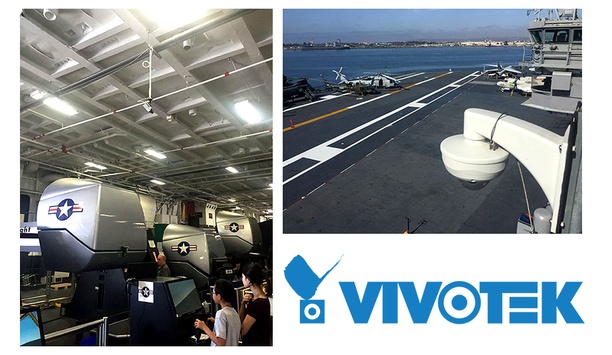 VIVOTEK delivers optimal security coverage at USS Midway Museum in San Diego, California
Decommissioned in San Diego, California, the USS Midway served from 1945 until 1992, as the longest-serving American aircraft carrier of the 20th century. The historic naval ship museum opened to the public for tours on June 10th, 2004, and receives 1,000,000 visitors annually. The USS Midway's mission is to preserve, inspire, educate, and entertain visitors as well as serve as America's living symbol of freedom. Video surveillance system Throughout USS Midway's 47 years of service, the aircraft carrier played key roles in the Cold War, served with the Atlantic Fleet, was combat deployed in Vietnam as well as the Arabian Gulf for Desert Storm, and many other operations throughout the world. The aircraft carrier is home to flight simulators, a gift shop, café and a theatre, measures 1,001 feet long, and contains 18 decks. The large number of tourists, volunteers, and museum staff occupying the facility, along with the many events held on-board on any given day, make safety and surveillance a top concern for the museum's Board of Directors. Earlier this year, Director of Safety and Security, Bill McClurg, with the full support of the CEO and the museum's board, led a team of USS Midway department directors including information technology, finance, and operations, and launched a project designed to update and improve the museum's existing video surveillance system. The process culminated in the selection of VIVOTEK's valued partner, Layer3 Security Services, a systems integration company headquartered in San Diego that serves companies, government agencies and institutions throughout Southern California. Network cameras The new video surveillance system features dozens of VIVOTEK network cameras including fixed domes, box cameras, and Pan Tilt Zoom models. "There were many reasons for selecting VIVOTEK for this demanding application," said Dario Santana, President of Layer3 Security Services. "These include the breadth of VIVOTEK's product line, the high degree of integration with ExacqVision's VMS platform, and the products' superior price and performance. In the end, it only made sense to select VIVOTEK for the USS Midway upgrade," concluded Dario. In the end, it only made sense to select VIVOTEK for the USS Midway upgrade" VIVOTEK's FD8365HV and FD8338-HV fixed dome network cameras were also positioned in areas in need of surveillance. Both camera models are able to withstand inclement weather and the IP66 and IK10-rated housing protects the unit against acts of vandalism, making these units a great selection for installation aboard the aircraft carrier. A variety of camera models were chosen to monitor specific areas of the museum and surrounding areas. VIVOTEK's FD8373-EHV fixed dome network cameras were installed throughout the premises due to the 3-megapixel wide dynamic range CMOS sensor's excellent ability to adjust to challenging lighting conditions. The WDR Pro feature allows the camera to capture both the dark and bright areas of an image and combine the differences to generate a highly realistic representation of the original scene. Zooming capabilities Working closely with Layer3, Bill McClurg also chose SD8364E, speed dome network cameras for the zoom capabilities in parking lot as well as ship deck monitoring and IP8155HP, box network cameras. VIVOTEK's SD8364E 1080p full HD resolution speed dome delivers superb image quality with its 30x optical zoom lens, perfect for monitoring wide open spaces. SD8364E's IP67 and NEMA 4X-rated housing protects against rain, dust, and corrosion as well as operates under extreme weather conditions making it suitable for San Diego's climate. The IP8155HP professional box network camera offers 1.3-megapixel resolution and WDR Pro II providing extreme visibility in high contrast environments. "Layer3 Security Services and VIVOTEK far exceeded our expectations with the installation of our new upgraded surveillance system. Layer3's ability to translate our needs into a workable design and their recommendation of VIVOTEK's superior yet efficient product line led to a successful deployment. Effective video surveillance on a museum, whose mission is to be, 'America's Living Symbol of Freedom,' is an essential element in preserving it for generations to come," said Bill McClurg, Safety Director.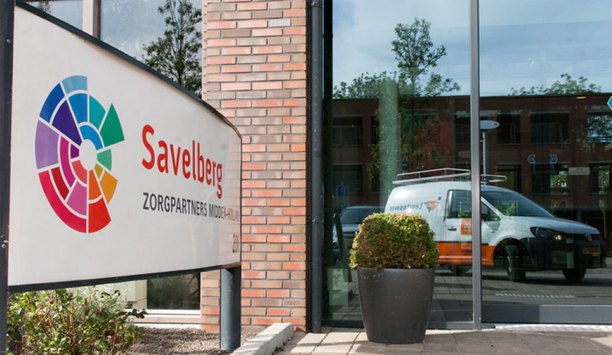 MOBOTIX cameras utilised in Conview Care solution for Savelberg nursing home, Holland
The Savelberg nursing home has implemented smart domotics to provide elderly people affected by dementia with a wider range of movement. Depending on individual abilities, residents can move freely within three living zones. Savelberg has chosen the Conview Care solution from Leertouwer, which uses MOBOTIX cameras. Integrating residential and care services Savelberg in Gouda is part of Zorgpartners Midden-Holland. Zorgpartners is a full-service organisation offering diverse residential and care options for elderly people in the Central Holland region. A lot of attention is paid to integrating independent living and care provision.Conview Care is a complete care solution for organisations that wish to improve their processes with the help of technology One of the fifteen centres, Savelberg is managed by Irene Feenstra, who said: "We have been investing for years in care for elderly people affected by dementia in order to increase their quality of life. In late 2014, prior to commencing the planned renovation of two sections that house elderly people affected by dementia, we started looking for a new call-for-assistance system. "Zorgpartners Midden-Holland have been using the IQ Messenger communication platform for some time, which is one of the reasons why, after comparing several solutions, we decided on Conview Care from Leertouwer." Conview Care is a complete care solution for organisations that wish to improve their processes with the help of technology. It stands out in the market due to its open integrability, vendor-neutral technology, and ease of management. Video and audio care solution As soon as a resident ventures outside their allowed living zone, the care givers are notified through a message on their smartphone" "Here at Savelberg, the care solution includes video surveillance, sound and motion detection and electronic wristbands", says Jasper Coppes, Care & Technology specialist at Leertouwer. "This combination automatically informs the staff if one of the residents exits the approved living zone. "High resolution Q25 MOBOTIX cameras function as smart video and audio sensors. In addition, an infrared ring developed by Gold-IP is provided thus allowing for night-time surveillance. This naturally happens with the consent of the customers or their direct family, and without saving any images." "Each residence is equipped with a smart sensor with camera which automatically sends a message once a resident gets out of bed," says Feenstra. "If the person returns to bed after going to the toilet, there is no problem and nobody needs to go and check on them. If said resident needs help, the care giver in charge notices immediately, enabling them to react adequately." 24/7 wander detection Using the Conview Care solution, Leertouwer has created three living zones for Savelberg, allowing for 24/7 wander detection. The innermost zone consists of the floor where elderly people affected by dementia live. Within this zone, they can move with a greater feeling of freedom, as the previous boundary using air-lock doors has been removed from near the elevator. The second living zone consists of the entire building with nine floors and all shared areas, while the third zone has an additional open terrace and garden. "Since we removed all physical boundaries our dementia patients have visibly thrived," says Feenstra. "As soon as a resident ventures outside their allowed living zone, the care givers in charge are notified through a message on their smartphone. If a resident leaves the outermost zone and thus our premises, we can immediately bring him or her back."We plan to work with Leertouwer to equip all flats with Conview Care and smart MOBOTIX cameras over the coming years." New domotics give more freedom Although Feenstra prepared a business case for the new solution in late 2014, the greater freedom for all residents and the staff are more important than financial savings. "Our employees no longer need to do unnecessary night-time rounds which may disturb the sleep of residents, but can nevertheless immediately intervene if there really is a problem. Moreover, they feel that the new domotics ensures a lighter and happier atmosphere in the ward, which helps them enjoy their work more. "Approximately 40 flats over two floors have currently been equipped with a MOBOTIX Q25 camera connected to Conview Care. Until now, they have been working flawlessly. Implementing them was easier than expected and our care givers are also remarkably enthusiastic about and happy with them. They perceive it as a new way of working which increases the well-being of our residents. "Given these positive experiences, we plan to work with Leertouwer to equip all flats with Conview Care and smart MOBOTIX cameras over the coming years."
Featured white papers
Why outdated access control systems are a big problem
Download
Five things to consider for AI with video technology
Download
OSDP is the strongest access control for your business
Download