IP cameras Comparison: MicroPower Technologies, Axis Communications
(4)
| | | | | |
| --- | --- | --- | --- | --- |
| | MicroPower Technologies SOLVEIL IR Surveillance Platform | Axis Communications AXIS P1354 | Axis Communications 2420 | Axis Communications AXIS P1344 |
| Chip Inch Size | 1/3 | 1/3 | 1/3 | 1/4 |
| Colour Type | Colour / Monochrome | -- | Colour | Colour / Monochrome |
| Resolution | 1MP | 1 MP | 576 | 640 x 480 |
| Digital (DSP) | ✔ | ✔ | ✔ | -- |
| Specialist Type | Infrared | Network | Network | Network |
| Auto Iris | ✔ | ✔ | -- | -- |
| Direct Drive | ✔ | ✔ | -- | -- |
| Focal Length mm | 2.8 ~ 11 | -- | -- | 4.0 |
| Wide Dynamic Range | ✔ | -- | -- | -- |
| Picture Elements HxV | 1280 x 720 | -- | -- | -- |
| Image Frame Rate | 30 fps | -- | Max 10 Fps | 30 fps |
| Back Light Compensation | ✔ | -- | -- | ✔ |
| Auto Gain Control | ✔ | -- | -- | -- |
| White Balance | ✔ | -- | -- | ✔ |
| Sensitivity Lux | -- | -- | 200,000 | 0.05 @ F1.2 |
| Voltage | -- | -- | 12 | 8 ~ 20 VDC, PoE |
| Electronic Shutter Range | -- | -- | 1/60 - 1/100000s | 1/24500 ~ 1/6 |
| Lens Mount | -- | -- | -- | CS |
| Motion Activated | -- | -- | -- | ✔ |
People also viewed these products
Featured security companies
Related Videos
Apollo's Orbis range smoke and heat detectors for marine and offshore environment
Panasonic's 4K glass-to-glass solution for Esports stage environments
Panasonic launches the PT-RQ35 30.000 lumens 4K laser projector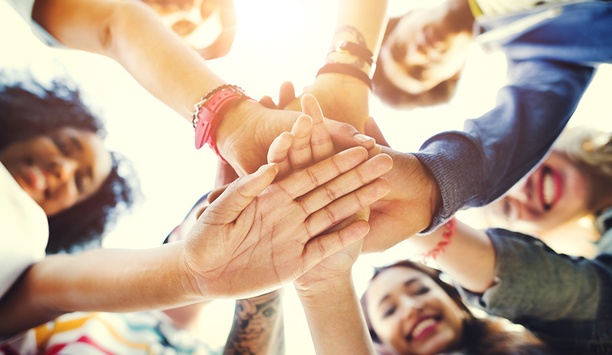 MicroPower Surveillance Platform provides cost-effective, wireless security for North Hennepin Community College parking areas
The customer Located in Brooklyn Park, Minnesota, North Hennepin Community College (NHCC) is one of the largest and most diverse community colleges in the state, serving more than 10,000 students enrolled in 60 degree and certificate programmes. With a rich tradition of excellence in teaching and learning, NHCC offers an exceptional student experience at one of the safest campuses in the country. NHCC's all-inclusive public safety programme includes regular foot and vehicle patrol, set building alarms, access control and a campus-wide surveillance system. To further enhance student safety, NHCC has also installed MicroPower Technologies' solar-powered, wireless MicroPower Surveillance Platform in its main parking lot for powerful, cost-effective and reliable 24x7 coverage. The challenge Campus safety is a top priority for college administrators, who are constantly looking for new ways to provide an open academic environment while ensuring student safety. With a far-reaching security plan already in place, North Hennepin Community College was left with one area that needed better coverage: the school's parking lots. "We see a large amount of activity in our parking lots, ranging from vehicle break-ins and tampering to hit and run accidents, which we have not been able to effectively monitor with our existing cameras," explained Erik Pakieser, Director of Public Safety at NHCC. "Staff, students and parents have asked for more coverage in these areas and we are committed to meeting their needs." However, limited by budget, the college simply could not afford to install a surveillance system that would require trenching concrete to install electrical and network cables. In addition, the building that would have to support any additional hardwired cameras in the parking lots did not have an adequate power supply. "Every time we discussed parking lot surveillance, the conversation was over before it began because of the extraordinarily high costs of hardwiring," added Pakieser. On the recommendation of Paragon, a single-source provider of converged IP/IT security solutions, NHCC selected the MicroPower Surveillance Platform to monitor activity across the South West Parking Lot, the campus' main parking area. "We didn't look at any other solutions," asserted Pakieser. "MicroPower was the only wireless solution available that would allow us the cover such a large area without running network or power cables, and deliver video we required." MicroPower solution NHCC installed 10 MicroPower video surveillance cameras mounted on 40-foot light poles throughout the parking lot. As an open-platform system, MicroPower is managed using the existing Milestone Video Management System for easy, central monitoring. "We couldn't afford to invest in a separate client, so it was imperative that the new platform integrate seamlessly with the Milestone VMS," noted Pakieser. "If not, it would've been a deal-breaker." Public safety, human resource and maintenance personnel have access to the MicroPower platform, which is monitored in real-time by Public Safety officers. "Our officers like the MicroPower surveillance platform because they can see so much more than before and it is easy to manage using the familiar Milestone software," said Pakieser. The MicroPower Surveillance Platform is used primarily for public safety reasons, but human sauces sometimes leverages footage to resolve employee issues or liability claims. "All feedback on the new systems has been very positive." NHCC installed 10 MicroPower camerasthroughout the parking lot, which aremanaged using the existingMilestone Video Management System Paragon installed the MicroPower platform without difficulty, and all users were up and running with minimal training. "We upgraded the CMS to gain enhanced functionality with the MicroPower platform," added Pakieser. "Now, we have access to more search and playback featured that let us better leverage the excellent surveillance footage we have of the parking lot." Results According to Pakieser, the top selling feature of the MicroPower Surveillance Platform is the dramatic cost-savings it delivers. Its unique zero-cable design minimises deployment time, reduces installation complexity and does not require trenching. "There was simply no way we could've moved forward if we had to trench, so having a wireless option was a very, very big deal," stated Pakieser. A hardwired surveillance system would've cost thousands more, making it unfeasible. "A wireless solution was the difference between having parking lot surveillance and not." The college has also seen a reduction in operational expenses since deploying the solar-powered MicroPower Surveillance Platform, which operates on only ¾ Watts and supplies a minimum of five days of back-up power on a single charge of its battery packs. "We can cut our electricity costs because we aren't powering the cameras," said Pakieser, who added that the college doesn't have to worry about overloading its existing power supply either. "MicroPower helps with our budget and allows us to reduce our environmental footprint – a fact that has been well-received by the campus community." Maintenance costs have also been lowered, due in part to the durability of the cameras. In fact, the college has experienced no downtime since they were installed. "The cameras also hold up well under the extreme weather conditions here in Minnesota," said Pakieser. In fact, the system has required little to no maintenance so far. Public Service officers also save time because they no longer have to patrol the area on foot. "We can use the system in lieu of foot patrol, and quickly and easily review high-quality video to expedite investigations." Pakieser also likes that MicroPower incorporates security features and a robust wireless network protocol to ensure that video data is protected and highly available, even in the event of network disruptions. "The IT team had no problem getting the platform running on the network and can easily support the system to ensure optimal uptime". The MicroPower solution has changed the face of security at NHCC, providing remote, wireless surveillance where it was once impossible. "From a security standpoint, the MicroPower platform has been a huge help in our daily monitoring and investigating of parking lot incidents and a proactive step towards complete, campus-wide security," concluded Pakieser. By providing high-quality video footage of the parking lot, the new system will also help reduce the potentially high costs of liability claims. "We are very happy with the performance, reliability and cost-effectiveness of the MicroPower Surveillance Platform and plan to install it across our other two working parking in the very near future". Khartoum International Airport installs Axis network cameras for round the clock security
Axis network cameras are connected to the existing computer network of Khartoum International Airport Axis network cameras help Sudan's largest airport to be secured round the clock.MissionKhartoum is home to the largest airport in Sudan, Khartoum International Airport. The airport was originally built at the southern edge of the city; but with rapid growth and consequent urban sprawl, it is now located in the heart of the city. With a growing number of passengers every year going through customs, a surveillance solution had to be flexible and scalable in order to keep pace with the growing operations while maintaining the highest level of security. The system also needed to be easily integrated into the existing airport infrastructure.SolutionBased on the needs of the airport and nature of the site, Gitech Investment Company, an Axis partner in Sudan, designed and implemented the video surveillance solution. To monitor the activities at the customs areas and ensure the safety of passengers, AXIS 207MW and AXIS 211W Network Cameras were installed. AXIS 207 Network Camera was also selected and connected directly to the existing computer network of the airport.It offered excellent image quality even in poor lighting conditions. "The cameras had to accommodate the privacy concerns of travellers. With that in mind, I proposed two models to the customer, each of which offered very high image quality combined with a very discreet design. In addition, they were unobtrusive," says Eng Haithem, General Manager of Gitech Investment Company.To safeguard the areas most at risk, which included the baggage control and check-in areas, apart from passenger surveillance, AXIS 214 PTZ Network Cameras and AXIS Q6032-E PTZ Dome Network Camera were implemented. These are high quality colour network cameras with the flexibility of remote pan/tilt/zoom through operator control. The compact design makes them ideal for conducting discreet surveillance and identifying persons and objects, thanks to 18x optical motorised lens with auto focus. It is also possible to zoom in on a small or distant object with exceptional clarity.AXIS 207MW features compact design and high quality imageThe AXIS 207MW Network Camera was selected as it could connect directly to the airport existing computer network. AXIS 207 Network Cameras offer the best image quality in their class, providing excellent image quality also in poor lighting conditions. The location of these network cameras is not obvious to passengers, who might have felt uncomfortable with the obtrusive design of traditional cameras. These cameras, on the contrary, feature a discreet and non-obtrusive design.ResultThanks to the network cameras, the customs department at Khartoum International Airport can now instantly review images of incidents or fraud. "The video surveillance system fully supports the security personnel in their daily work. The Axis cameras have been instrumental in delivering the best IP solution in addition to reducing the time factor and costs for effective surveillance," says Colonel Anwer Abdalla Ali from Customs Sudan owner of Project in Khartoum International Airport. The surveillance cameras act both as a deterrent and an instant eyewitness. "Unlike videotape, network video lets us pinpoint the event in a couple of minutes and determine what really happened," continues Colonel Anwer Abdalla Ali. "We would like to thank Eng. Haitham Elsir Osman from Gitech Investment Company, the Axis partner in Sudan as well as the consultant, Nadus Solution."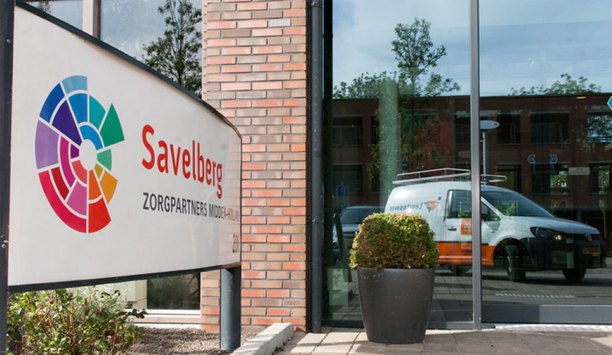 MOBOTIX cameras utilised in Conview Care solution for Savelberg nursing home, Holland
The Savelberg nursing home has implemented smart domotics to provide elderly people affected by dementia with a wider range of movement. Depending on individual abilities, residents can move freely within three living zones. Savelberg has chosen the Conview Care solution from Leertouwer, which uses MOBOTIX cameras. Integrating residential and care services Savelberg in Gouda is part of Zorgpartners Midden-Holland. Zorgpartners is a full-service organisation offering diverse residential and care options for elderly people in the Central Holland region. A lot of attention is paid to integrating independent living and care provision.Conview Care is a complete care solution for organisations that wish to improve their processes with the help of technology One of the fifteen centres, Savelberg is managed by Irene Feenstra, who said: "We have been investing for years in care for elderly people affected by dementia in order to increase their quality of life. In late 2014, prior to commencing the planned renovation of two sections that house elderly people affected by dementia, we started looking for a new call-for-assistance system. "Zorgpartners Midden-Holland have been using the IQ Messenger communication platform for some time, which is one of the reasons why, after comparing several solutions, we decided on Conview Care from Leertouwer." Conview Care is a complete care solution for organisations that wish to improve their processes with the help of technology. It stands out in the market due to its open integrability, vendor-neutral technology, and ease of management. Video and audio care solution As soon as a resident ventures outside their allowed living zone, the care givers are notified through a message on their smartphone" "Here at Savelberg, the care solution includes video surveillance, sound and motion detection and electronic wristbands", says Jasper Coppes, Care & Technology specialist at Leertouwer. "This combination automatically informs the staff if one of the residents exits the approved living zone. "High resolution Q25 MOBOTIX cameras function as smart video and audio sensors. In addition, an infrared ring developed by Gold-IP is provided thus allowing for night-time surveillance. This naturally happens with the consent of the customers or their direct family, and without saving any images." "Each residence is equipped with a smart sensor with camera which automatically sends a message once a resident gets out of bed," says Feenstra. "If the person returns to bed after going to the toilet, there is no problem and nobody needs to go and check on them. If said resident needs help, the care giver in charge notices immediately, enabling them to react adequately." 24/7 wander detection Using the Conview Care solution, Leertouwer has created three living zones for Savelberg, allowing for 24/7 wander detection. The innermost zone consists of the floor where elderly people affected by dementia live. Within this zone, they can move with a greater feeling of freedom, as the previous boundary using air-lock doors has been removed from near the elevator. The second living zone consists of the entire building with nine floors and all shared areas, while the third zone has an additional open terrace and garden. "Since we removed all physical boundaries our dementia patients have visibly thrived," says Feenstra. "As soon as a resident ventures outside their allowed living zone, the care givers in charge are notified through a message on their smartphone. If a resident leaves the outermost zone and thus our premises, we can immediately bring him or her back."We plan to work with Leertouwer to equip all flats with Conview Care and smart MOBOTIX cameras over the coming years." New domotics give more freedom Although Feenstra prepared a business case for the new solution in late 2014, the greater freedom for all residents and the staff are more important than financial savings. "Our employees no longer need to do unnecessary night-time rounds which may disturb the sleep of residents, but can nevertheless immediately intervene if there really is a problem. Moreover, they feel that the new domotics ensures a lighter and happier atmosphere in the ward, which helps them enjoy their work more. "Approximately 40 flats over two floors have currently been equipped with a MOBOTIX Q25 camera connected to Conview Care. Until now, they have been working flawlessly. Implementing them was easier than expected and our care givers are also remarkably enthusiastic about and happy with them. They perceive it as a new way of working which increases the well-being of our residents. "Given these positive experiences, we plan to work with Leertouwer to equip all flats with Conview Care and smart MOBOTIX cameras over the coming years."
Featured white papers
How to drive B2B security & operations with smart surveillance
Download
Wireless security: Cut costs without cutting corners
Download
Hybrid hyperconverged systems benefit growing storage and retention needs
Download