IP cameras Comparison: Axis Communications, LILIN
(4)
| | | | | |
| --- | --- | --- | --- | --- |
| | Axis Communications AXIS 207MW | LILIN LR7022E4 | LILIN IPD-2222ES6 | LILIN IPR722ES4.3 |
| Chip Inch Size | 1/3 | 1/3 | -- | 1/3 |
| Colour Type | Colour / Monochrome | Colour / Monochrome | Colour | Colour / Monochrome |
| Resolution | 1280 x 1024 | 1080p | 1920 x 1980 | 1080P |
| Sensitivity Lux | 2 | 0.4 | -- | 0.15 |
| Voltage | 4.9 ~ 5.1 V DC | 12 V DC | PoE | 12 V DC |
| Motion Activated | ✔ | ✔ | -- | -- |
| Focal Length mm | 3.6 | 4 | 6 | 4.3 |
| White Balance | ✔ | ✔ | -- | ✔ |
| Electronic Shutter Range | 1/10 ~ 1/10,000 | 1/30(25)s ~ 1/8000s | -- | 1/30(25) ~ 1/8000 |
| Digital (DSP) | -- | ✔ | -- | -- |
| Specialist Type | -- | Network | -- | -- |
| Auto Iris | -- | ✔ | -- | -- |
| Wide Dynamic Range | -- | ✔ | -- | ✔ |
| Picture Elements HxV | -- | 1920 x 1080 | -- | 1920 x 1080 |
| Back Light Compensation | -- | ✔ | -- | ✔ |
| Auto Gain Control | -- | ✔ | -- | ✔ |
People also viewed these products
Featured security companies
Related Videos
'5 Minutes With' Video Interview with Joe Young from G4S
'5 Minutes With' Video Interview with Thomas Cook from Hanwha Techwin America
Vaion vcore video management system with embedded video analytics Khartoum International Airport installs Axis network cameras for round the clock security
Axis network cameras are connected to the existing computer network of Khartoum International Airport Axis network cameras help Sudan's largest airport to be secured round the clock.MissionKhartoum is home to the largest airport in Sudan, Khartoum International Airport. The airport was originally built at the southern edge of the city; but with rapid growth and consequent urban sprawl, it is now located in the heart of the city. With a growing number of passengers every year going through customs, a surveillance solution had to be flexible and scalable in order to keep pace with the growing operations while maintaining the highest level of security. The system also needed to be easily integrated into the existing airport infrastructure.SolutionBased on the needs of the airport and nature of the site, Gitech Investment Company, an Axis partner in Sudan, designed and implemented the video surveillance solution. To monitor the activities at the customs areas and ensure the safety of passengers, AXIS 207MW and AXIS 211W Network Cameras were installed. AXIS 207 Network Camera was also selected and connected directly to the existing computer network of the airport.It offered excellent image quality even in poor lighting conditions. "The cameras had to accommodate the privacy concerns of travellers. With that in mind, I proposed two models to the customer, each of which offered very high image quality combined with a very discreet design. In addition, they were unobtrusive," says Eng Haithem, General Manager of Gitech Investment Company.To safeguard the areas most at risk, which included the baggage control and check-in areas, apart from passenger surveillance, AXIS 214 PTZ Network Cameras and AXIS Q6032-E PTZ Dome Network Camera were implemented. These are high quality colour network cameras with the flexibility of remote pan/tilt/zoom through operator control. The compact design makes them ideal for conducting discreet surveillance and identifying persons and objects, thanks to 18x optical motorised lens with auto focus. It is also possible to zoom in on a small or distant object with exceptional clarity.AXIS 207MW features compact design and high quality imageThe AXIS 207MW Network Camera was selected as it could connect directly to the airport existing computer network. AXIS 207 Network Cameras offer the best image quality in their class, providing excellent image quality also in poor lighting conditions. The location of these network cameras is not obvious to passengers, who might have felt uncomfortable with the obtrusive design of traditional cameras. These cameras, on the contrary, feature a discreet and non-obtrusive design.ResultThanks to the network cameras, the customs department at Khartoum International Airport can now instantly review images of incidents or fraud. "The video surveillance system fully supports the security personnel in their daily work. The Axis cameras have been instrumental in delivering the best IP solution in addition to reducing the time factor and costs for effective surveillance," says Colonel Anwer Abdalla Ali from Customs Sudan owner of Project in Khartoum International Airport. The surveillance cameras act both as a deterrent and an instant eyewitness. "Unlike videotape, network video lets us pinpoint the event in a couple of minutes and determine what really happened," continues Colonel Anwer Abdalla Ali. "We would like to thank Eng. Haitham Elsir Osman from Gitech Investment Company, the Axis partner in Sudan as well as the consultant, Nadus Solution."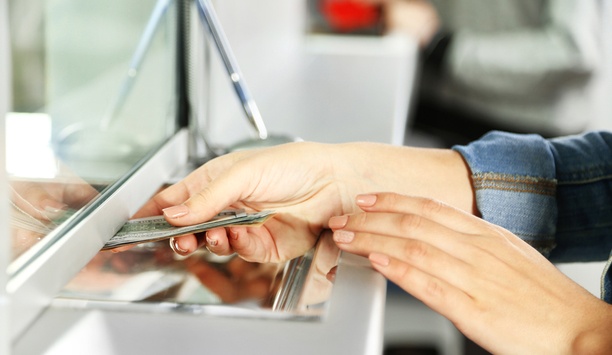 LILIN bank surveillance solutions protect against threats such as robbery, fraud & violence through cutting-edge functionality
LILIN can equip all branches with the best-of-breed video surveillance security equipment and systems. Teller windows, processing rooms, ATM's, parking lots, lobbies and common areas are all monitored by high-quality video cameras for the safety of customers, employees and staff. The company offers a large selection of IP cameras for use with bank location, and the surveillance video can be searched by date, time, camera location or any combination of these. Zone Entering technology is able to accurately report the real-time data continuously from the bank head office or directly in branch. IP video surveillance systems with advanced video analytics such as Face Detection is helping to fight the problem of check fraud at banks by recording transaction data and capturing images of offenders. Benefits of LILIN bank surveillance solutions: Instant playback 24/7 day and night operations Live viewing Deter robberies Motion detection and event deployment Stay ahead of fraud and violence Monitor multiple branches from a central location or mobile location Video redundancy – multiple backup systems provided LILIN Covert series IP camera IPC0122 provides miniature IP video surveillance to enhance Automatic Teller Machine (ATM) operations and security. It is the perfect discreet camera solution to provide well-thought-out video surveillance in ATM environments. The FD2452V 360-degree Panoramic model is ideal for wide open spaces, including bank lobbies giving user a complete coverage to effectively monitor a large space from a single camera. LILIN UHG1182 4K UHD / SG1122 60fps S series /ZG1232X Auto Focus 3-megapixel security cameras are great tool to monitor each transaction at process rooms or teller windows. LILIN full HD IP cameras increase security at prime intelligence agency of Bangladesh
The main gate of SB HQ premise in Malibagh, Dhaka has been covered by PTZ camera IPS4204E Upgrading analogue to IP The Special Branch, or SB, is the prime intelligence agency of Bangladesh. This is the only intelligence outfit of Bangladesh which works in all strategic, operational, and tactical levels. Some people threw bomb in Special Branch (SB) headquarters premises situated in Malibagh, Dhaka, Bangladesh, during a strike throughout the country. The existing analogue CCTV system they utilised was unable to find out the culprit. SB authority therefore turned to a partner of LILIN – AA Technology Ltd, a professional CCTV solution provider in Bangladesh, to upgrade to a high resolution IP surveillance system. AA Technology Ltd showed SB security team the IP surveillance system by LILIN, which they liked so much and decided to deploy LILIN system at SB. Security equipment used LILIN 2MP outdoor PoE bullet camera; Model#: LR7022×15 LILIN 2MP 20X outdoor PTZ camera; Model#: IPS4204E×1 LILIN 1080P 16CH standalone NVR; Model#: NVR400L×1 LILIN multi-function keyboard with NAV Client; Model#: PIH-931D×1 Cisco 16-port PoE switch×2 Transcend 64GB Micro SD Card×16 Elsy 03 KVA True Online UPS×1 NAV Client PC with 40" display×3 04 TB Western Digital surveillance HDD×3 Solution All cameras are being monitored and controlled 24/7 from three different locations using LILIN NAV Client, and all video data are being recorded for 30 days in LILIN NVR using WD surveillance hard-disk. A twenty-four hour uninterrupted power supply has been ensured with the use of Elsy True Online UPS system. The main gate of SB HQ premise in Malibagh, Dhaka has been covered by 20x full HD PTZ camera IPS4204E, and the whole branch has been secured using LILIN Full HD IP based bullet cameras LR7022.
Featured white papers
Building a safe ecosystem for visitors post COVID-19
Download
Smart security cameras: excellence in retail
Download
5 reasons to integrate mobile technology into your security solution
Download