Vanderbilt Intruder Detectors & Detection Systems
(82)
Browse Intruder Detectors & Detection Systems
Intruder detector products updated recently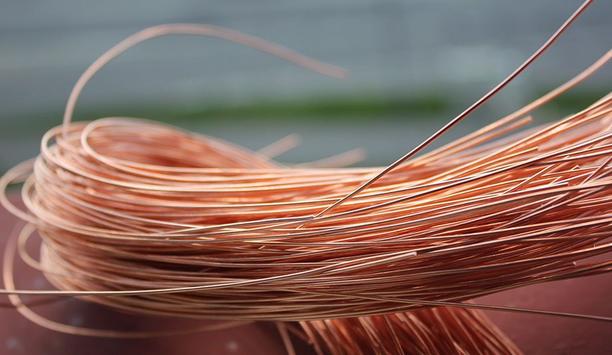 Remote Monitoring technology: Tackling South Africa's cable theft problem
For decades, cable theft has caused disruption to infrastructure across South Africa, and an issue that permeates the whole supply chain. Here, Ian Loudon, international sales and marketing manager at remote monitoring specialist Omniflex, explains how new cable-alarm technology is making life difficult for criminals and giving hope to businesses. In November 2020, Nasdaq reported that, "When South Africa shut large parts of its economy and transport network during its COVID-19 lockdown, organised, sometimes armed, gangs moved into its crumbling stations to steal the valuable copper from the lines. Now, more than two months after that lockdown ended, the commuter rail system, relied on by millions of commuters, is barely operational." Private security firm Despite this most recent incident, cable theft is not a new phenomenon to sweep South Africa Despite this most recent incident, cable theft is not a new phenomenon to sweep South Africa. In 2001, SABC TV broadcast a story following two members of a private security firm working for Telkom, a major telecoms provider. In the segment, the two guards, working in Amanzimtoti on the south coast of KwaZulu-Natal, head out to investigate a nearby alarm that has been triggered. They reach a telecoms cabinet and discover that it has been compromised, with the copper cable cut and telephone handsets strewn across the ground. In the dark, they continue to search the area when one of the guards discovers the problem: 500 metres of copper wire has been ripped out. In their haste, the thieves have dropped their loot and fled. Widespread cable theft Had they managed to get away, they would have melted the cable to remove the plastic insulation and sold the copper to a local scrap dealer for around 900 Rand, about $50 US dollars. For the company whose infrastructure has been compromised, it may cost ten times that amount to replace and repair the critical infrastructure. The disappointing takeaway from this story is that two decades on from this incident the country still faces widespread cable theft, whether it's copper cables from mines, pipelines, railways, telecoms or electrical utilities. In fact, the South African Chamber of Commerce and Industry estimates that cable theft costs the economy between R5–7 billion a year. The answer to the problem must go further than the existing measures used by companies. Detect power failure Most businesses already invest in CCTV, fences, barriers and even patrol guards, but this is not enough. Take the mining sector, for example. These sites can be vast, spanning dozens of kilometres - it's simply not cost effective to install enough fences or employ enough guards or camera operators. As monitoring technology gets better, the company has seen site managers increasingly use cable alarms in recent years that detect when a power failure occurs. The idea is that, if one can detect a power failure, they can detect whether the cable has been cut The idea is that, if one can detect a power failure, they can detect whether the cable has been cut. The problem is though: how does one distinguish the difference between a situation where a cable has been cut intentionally and a genuine power outage? Power outages in South Africa are an ongoing problem, with the country contending with an energy deficit since late 2005, leading to around 6,000 MW of power cuts in 2019. Remote terminal units Eskom Holdings SOC Ltd., the company that generates around 95 per cent of South Africa's power has already warned of further blackouts as the company works to carry out repairs to its power plants. According to a statement on the company's website, "Eskom spends in the region of R2 billion a year replacing stolen copper cables." The result is that criminals take advantage of the gaps in power to steal cable, timing their robberies to coincide with the published load shedding schedules. The basic alarms used to detect power outage won't recognise the theft because they register a false-positive during a power cut. By the time the power comes back on, the deed has been done and the criminals have gotten away with the cable. The good news is that recent breakthroughs in cable monitoring technology are helping tackle just this problem. New alarms on the market now combine sophisticated GSM-based monitoring systems that use battery powered remote terminal units. Legitimate supply chain Unlike the basic alarms that look for the presence or absence of power, these new systems monitor whether the cable circuit is in an open or closed state. In the event of a power outage, the unit continues to run on battery power and can detect if a cable has been cut, sending a priority SMS alert to the site manager immediately, giving them a fighting chance to prevent a robbery in progress. Beyond the opportunistic theft carried out by petty criminals, the theft of copper cables forms a wider problem Beyond the opportunistic theft carried out by petty criminals, the theft of copper cables forms a wider problem across the supply chain in South Africa. In recent years, the combination of unscrupulous scrap dealers, the alleged involvement of large scrap processing companies and lax penalties meant that much of the stolen copper ended up back in the legitimate supply chain. However, recent changes in the law have sought to take a tougher stance on copper theft. Alarm monitoring technology According to the Western Cape Government, "The Criminal Matters Amendment Act, regulates bail and imposes minimum offences for essential infrastructure-related offences." The act, which came into effect in 2018, recommends sentencing for cable theft, with the minimum sentence for first-time offenders being three years and for those who are involved in instigating or causing damage to infrastructure, the maximum sentence is thirty years. It seems to be working too. In January 2021, the South African reported that a Johannesburg man was sentenced to eight years behind bars for cable theft in Turffontein. While the longer-term outlook is a positive one for industry, the best advice for businesses seeking to alleviate the problem of cable theft in the immediate future is to invest in the latest cable-theft alarm monitoring technology to tackle the problem and make life difficult for criminals.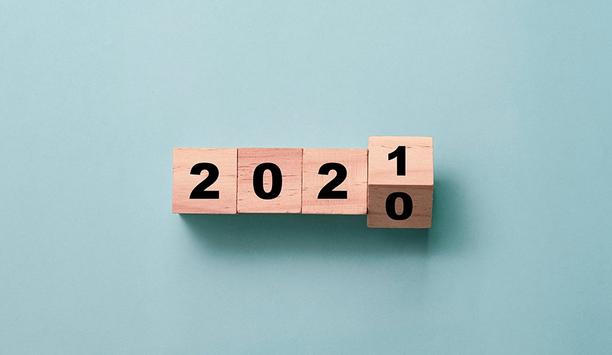 Trends and challenges we will see in the AI-driven security space in 2021
For decades, the nature of global safety has been evolving. From physical security threats like large-scale terrorist attacks and lone actor stabbings to chemical threats such as the Salisbury poisonings and even microbiological threats such as COVID-19, new challenges are constantly arising and the threat landscape we operate in today is constantly changing. Compounding the complexity of the security issues is the complexity and nature of attacks. With the economic downturn, there is the traditional rise in theft, violence and other crimes. Compound this with unmanned businesses and work-at-home staff, and there is a perfect storm for a rise in security threats. Artificial intelligence (AI) and specifically the branch of AI known as machine learning (ML), was already causing widespread disruption in many industries, including the security industry. AI has been a driving force to replace labour-based business models with integrated data and actionable intelligence that is context-aware. It has become apparent that AI will play a big part in the ongoing fight against both pandemics such as COVID-19, as well as other threats that we may face in the future. With all of this in mind, 2021 is poised to be a big year for AI growth. While AI is going to continue to impact our lives in dozens of ways, from smart sensors to face mask compliance detection, the following reflects a few top trends and challenges that I have my eye on for 2021 as we close out this year. The rise of smart city investments One such example is the increasing development of smart cities and how AI can be leveraged to build safe communities. To date, we've seen an increase in the number of smart city programmes around the globe; cities that are beginning to deploy innovative technologies for the management and ease of life services. Compounding the complexity of the security issues is the complexity and nature of attacks Typical development of a city includes standard infrastructure - roads, schools, power, water, transportation. Now, internet, data and AI capabilities are part of the standard infrastructure requirements for all new developments. AI promises to deliver increased efficiencies with the infrastructure that will accommodate growing populations while reducing our impact on the environment, resources, and communities. Global cities now account for more than half of the world's population, and the United Nations projects the number to balloon to 68% by mid-century. Owing to both demographic shifts and overall population growth, that means that around 2.5 billion people could be added to urban areas by the middle of the century, predicts the UN Department of Economic and Social Affairs (DESA). With an increase in population has come an increase in global spending on smart city initiatives to drive down the impact of growing urban concentration. Global spending on smart city initiatives is expected to total nearly $124 billion this year, an increase of 18.9% over 2019, according to IDC's Worldwide Semiannual Smart Cities Spending Guide, while Singapore, Tokyo, London and New York as the big spenders - expected to spend more than $1 billion in 2020. Using AI-driven technology to create safer public and private spaces Today, security solutions driven by AI are being developed and can be covertly deployed across a range of physical environments to protect the population in a more efficient, and accurate manner. As we look ahead to the future of public safety, it's clear that new AI technology can dramatically improve the effectiveness of today's physical security space. One such deployment is the use of video object recognition/computer vision software that can be integrated into existing video monitoring security (VMS) systems. These enhanced VMS systems can be deployed both inside and outside of buildings to identify risks and flag threats, such weapons, aggressive behaviours, theft, and safety compliance. This helps to minimise the impact of a breach by an early alert to onsite security in real-time to the location and nature of the potential threat, allowing them to intervene before a loss occurs. These same AI-enabled video solutions can similarly be used to provide advanced business operations in retail, logistics, and manufacturing organisations. Multi-sensor security solutions Also, targeted magnetic and radar sensor technologies, concealed in everyday objects like planter boxes or inside walls, can now scan individuals and bags entering a building for concealed threat objects. Using AI/machine learning, these two sensor solutions combined can identify metal content on the body and bag and match the item to a catalogue of threat items, such as guns, rifles, knives and bombs. Security solutions driven by AI are being developed and can be covertly deployed across a range of physical environments Without this advanced multi-sensor solution, it becomes nearly impossible to discover a weapon on a person's body before it appears in an assailant's hands. This multi-sensor solution allows for touchless, unobtrusive access to a building, but allows for immediate notification to onsite security when a concealed threat is detected. The hidden technology thus empowers security staff to intercept threats before they evolve into a wider scale attack, while also maintaining the privacy and civil liberties of the public, unless, of course, they are carrying a concealed weapon or pose a physical threat. With the advent of sophisticated surveillance and technological innovation, a level of caution must be exerted. Despite the ongoing global debate, there remains little regulation about the use of AI technologies in today's physical security space. One thing is certain; it must be deployed in the right place, at the right time, with the right privacy and civil liberty protection objectives. People don't want to be protected by omnipresent, obstructive and overbearing security systems that infringe on their privacy and civil liberties. They want a proper balance between security and their current way of life, one that must be fused together. Technology and tracing COVID-19 Machine learning-based technologies are playing a substantial role in the response to the COVID-19 pandemic. Traditionally, the key purpose of surveillance systems has been to detect and deter threats, including the detection of visible and hidden weapons and abnormal behaviour. While this, of course, remains a primary focus, today we are seeing how surveillance systems defend against new invisible threats, as well as rapidly automate the process of contact-tracing to capture and contain a virus before it spreads. Again, the ability to track and trace through parsing algorithms that can manage through enormous amounts of data provides a highly scalable and rapid response mechanism to control the spread of threats. AI has demonstrated potential for identifying those displaying symptoms of infectious diseases, without requiring physical human contact Although the threat may not be visible, it is just as destructive. By incorporating AI into existing technologies, government, healthcare and security professionals can monitor public spaces and environments through the combined use of digital and thermal video surveillance cameras and video management systems); just one of the solutions being explored. AI has demonstrated potential for identifying those displaying symptoms of infectious diseases, without requiring physical human contact. By Using AI-powered video analytic software, businesses can monitor face masks, social distancing and large gathering compliance and also detect elevated body temperature. Critically, technology must be capable of both identifying and tracking the virus but also be unobtrusive. An unobtrusive system that is adaptable enough to be deployed across a range of environments where the public gathers in enclosed spaces is necessary to be effective. Security in 2021 Technology has proven itself to be a valuable ally in times of crisis. For smart cities, the use of innovative AI/machine learning technologies will help optimise security solutions in areas that are brimming with potential. As we look ahead to the future of security in a world that is impacted by such a wide range of threats, from physical to chemical to microbiological, it's clear that new technologies, specifically AI can dramatically improve the effectiveness of security systems and help us to better defend against a wide spectrum of threats. Technology has a huge role to play in making our communities safe in 2021 and beyond, but for security systems to be effective, they must not be oppressive or obstructive. This will ensure they have the full support of the public - the key to success.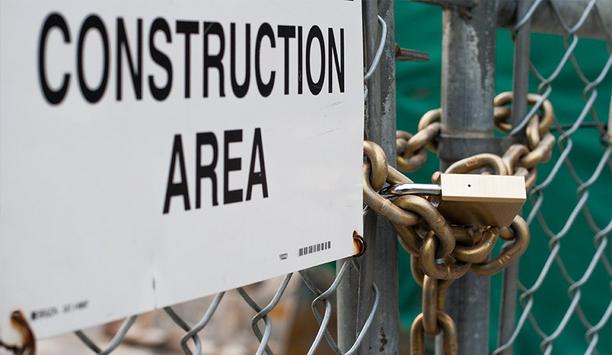 How to deter thieves on construction sites
Construction site theft can cause project delays, property damage and loss of profit for companies in the construction sector. It is imperative to deter thieves from targeting construction sites with the help of construction site security. Here, we look into the various security options and how they can help protect your firm from the threat of a break-in. Construction theft has soared during the COVID-19 Pandemic Construction site theft is an ever-increasing problem in the UK, costing the industry an estimated £800 million per year. Unfortunately, this type of crime has accelerated further throughout lockdown by an estimated 50% due to the abandonment of construction sites across the UK. With many uncertainties around a potential second wave in the UK, it is time for construction firms to enhance their security strategies to help prevent thieves from becoming opportunists on construction sites. Why are construction sites 'easy' targets? Construction sites can easily be targeted, as they typically lack adequate security loss prevention practices. The most popular security-related issues that are leading causes of construction site theft are: Poor overall site security Multiple pieces of equipment sharing the same keys Easy access to open cabs Unsecured sites, particularly at night and over weekends Lack of product identification systems If you do not want your site becoming a costly statistic, you might want to try implementing some or all of these preventive measures. Strengthen your perimeter Putting a clear boundary around a construction site will help to prevent youths and members of the public from inadvertently wandering onto the site. To stop opportunist thieves in their tracks, you will need to go one step further by erecting robust fencing and concrete blocks along with signage warning intruders about the consequences of trespassing. Putting a clear boundary around a construction site will help to prevent youths and members of the public from inadvertently wandering onto the siteIf potential trespassers can see that it would be too challenging to attempt a break-in, then they will look elsewhere to find another construction site which is not as well secured. Lock away valuable tools When considering the vulnerabilities in your construction site, it pays to think about this from the perspective of a criminal. What is it exactly that they are looking for? What can a thief steal easily to make money if they were to remove something from your site? Unfortunately, many construction firms do not lock away their tools, materials or vehicles properly, which makes them an easy target. Ensure valuable tools and materials are locked away and are not left unsecured or lying around. Criminals are mostly interested in scaffolding, bowsers and other valuables that are quick to sell on, so it is important to have a strategy in place to keep these locked away, safe and securely. Put tracking devices in your equipment If you are unable to securely lock away valuable tools, then modern technology makes securing equipment easier than ever before. Tracking devices can be installed onto vehicles and equipment; if any thief is unwise enough to steal from the site, site owners will be able to provide the location to the police who will be able to follow this up. Site owners should also engrave company identification numbers on valuable tools, equipment and vehicles so that it can easily be identified and will serve as proof who it rightly belongs to. Invest in CCTV Closed Circuit Television, otherwise known as CCTV, is renowned for being one of the most effective deterrents for thieves, especially when it comes to construction and building sites.The items that criminals steal from sites are notoriously hard to trace The items that criminals steal from sites are notoriously hard to trace, but if you have CCTV, there is a chance that you can capture clear footage to help bring criminals to justice, such as footage of the vehicle used and the car licence plate. CCTV cameras can help to oversee every inch of a construction site, and can even be hidden out of sight where required. Step up with regular site patrols With a wide range of security monitoring methods available, stepping up on regular site patrols can help to keep track and respond to any criminal activity taking place on your site. Traditional site patrols can be carried out on a schedule by professional SIA-approved security agents. With the presence of guards patrolling a construction site, any criminals in the area will be deterred to force entry onto the site. Schedule supply deliveries on an as-needed basis To prevent an excess of supplies 'sitting around' on the site, construction site managers should instead order what is needed at the time, so that valuable materials are not left around waiting to be stolen for weeks at a time. Good planning and excellent communication between the team will be required so that projects are not delayed, but planning accordingly will help to reduce the chances of theft on a construction site. Drone surveillance As technology becomes more and more advanced, drone surveillance may soon be a security option that many construction sites could benefit from.Many construction firms in the UK are using drone services to provide aerial images, and are seeing huge cost savings by either purchasing and operating their own drones or by hiring out the work to a company equipped to provide imaging.As technology becomes more and more advanced, drone surveillance may soon be a security option With surveillance drones already handling tasks like mapping and surveying of construction sites, one day they may be able to patrol construction sites at night, equipped with motion sensors and infrared or night vision cameras; They could be automatically deployed from a charging station and fly along a pre-programmed route at regular intervals. One to keep an eye on for the near future! Construction site security to help protect your site If you are ready to tighten security on your own construction site, then your starting point will be to identify your main vulnerabilities and get in touch with a reputable security specialist.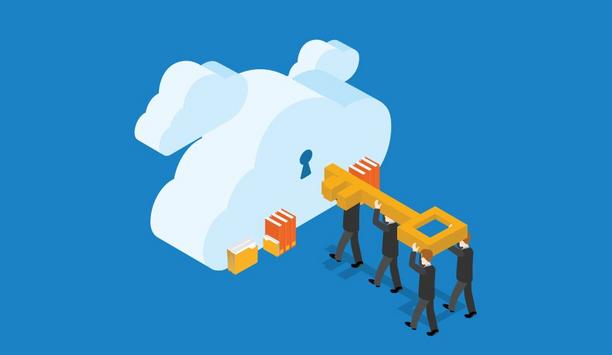 Looking back at 2020: Cloud systems expand in shadow of COVID
The cloud is here to stay. Its resilience and ability to connect the world during during the COVID-19 pandemic has proved its worth, even to the uninitiated who have now witnessed first-hand the value of connected systems. Video and access control as a service provides a flexible and fluid security and business solution to meet the demands of a rapidly evolving industry, where the changing threat landscape means investing in the cloud is an investment towards success. This article will look back at our articles in 2020 about the growing popularity of cloud solutions for physical security, with links to the original content. Product offering While most people agree on the definition of "cloud," there are several points about the terminology that may require clarification. Private cloud or public cloud? VSaaS or unlimited storage for video? Beyond the basics, the terms become foggy, reflecting a variety of notions about how cloud services fit into the broader physical security marketplace. As cloud usage becomes more popular, it's important that marketers be precise in their terminology, and that integrators and end users be diligent in understanding the specifics of available product offerings. Different meanings "The cloud has many different possible connotations, depending on the context," says Yu Hao Lin of Rasilient Systems, one of our Expert Roundtable panelists. For example, corporate CIOs will more likely understand the cloud to be a private cloud platform. As such, the public cloud is a ubiquitous term while the private cloud is more specified. Cloud system security Security of cloud systems is an ongoing discussion in the industry, especially how cloud system cybersecurity compares to that of on-premise systems. Our Expert Panel Roundtable weighed in on this question. "While both kinds of security systems serve their purpose, it can be argued that the streamlined updates that are commonplace with cloud-based solutions may put them at more of an advantage when it comes to data security," says panelist Eric Widlitz of Vanderbilt Industries. "Also, most reputable cloud-based solutions are running in secured data centers by companies such as Google, Microsoft or Amazon, so you also get to take advantage of all the security layers they have protecting your data." Hybrid cloud video security solution A growing list of cloud players reinforces the importance of the cloud in the future of physical security There are several relatively new companies pushing cloud in a big way. Verkada is fast-growing company currently currently focusing to deliver an all-in-one hybrid cloud video security solution powered by edge processing inside the camera. The growing list of cloud players reinforces the importance of the cloud in the future of physical security. Combining AI and cloud video One company investing in the cloud is Eagle Eye Networks, which has raised $40 million of Series E funding from venture capital firm Accel to finance the realisation of their vision to combine AI and cloud video. The money will allow Eagle Eye to continue its steep growth curve and leverage AI on its true cloud platform to reshape video surveillance. "The investment will make video surveillance smarter and safer for end-users," says Ken Francis, President. Eagle Eye offers an application programming interface (API) to enable the integration of best-in-breed third-party AI and analytics systems to leverage the video. Eagle Eye is also investing in its own AI development and hiring additional development and customer service personnel. Hirsch Velocity Cirrus and MobilisID Identiv introduced the Hirsch Velocity Cirrus cloud-based Access Control as a Service (ACaaS) solution and MobilisID smart mobile physical access control solution. Hirsch Velocity Cirrus is an optimal solution for both end-users and integrators, with lower upfront costs, reduced maintenance, enhanced portability, and the future-proof assurance of automatic security updates and feature sets. MobilisID is a smart mobile physical access control solution that uses Bluetooth and capacitive technologies to allow frictionless access to a controlled environment without the need to present a credential. Advantages and disadvantages Advantages of cloud-based physical security technologies are many, when supporting staff The advantages of cloud-based physical security technologies are many, and have wide-ranging applications for all areas of the transport sector; across stations, transport hubs and vehicles. When used to support staff and complement existing processes, such systems can prove invaluable for transport professionals in helping to create a safer working environment, promoting confidence among personnel and passengers, and assuring passengers who are fearful about the current pandemic that all possible precautions are being taken during their journey. 5G supporting cloud-based applications 5G is the first communication environment that is cloud-native. As such, such, 5G networks will support cloud-based applications in a way that 4G, 3G and 2G can't support. For instance, sensors (e.g. in a manufacturing plant) often have small internal storage and rely on synced devices (e.g. gateways) to interact with the cloud. Soon, these sensors will be able to work more efficiently, interacting with the cloud via the ultra-low latency and the edge computing capabilities supported by 5G networks. Increasing use of IoT Unlike current IoT services that make performance trade-offs to get the best from these existing wireless technologies, 5G networks will be designed to bring the high levels of performance needed for the increasing use of IoT. It will enable a perceived fully ubiquitous connected world, with the boosted capacity offered by 5G networks transferring exponentially more data at a much quicker rate.
Oliver Law Security installs Vanderbilt ACT365 security system to protect one of Doncaster's largest gyms, The Fitness Village
Doncaster Culture and Leisure Trust (DCLT), The Dome, required a new solution that would protect several areas, including one of the largest gym's in Doncaster, The Fitness Village. Vanderbilt ACT365 system DCLT had a specific brief for this project that specified enhancing the staff and customer experience, while simultaneously providing access control solutions to restricted areas from the general public, members, and staff alike. Oliver Law Security (OLS) Ltd. did not hesitate to recommend the Vanderbilt ACT365 system. ACT365 is not only a fully cloud-based solution, but also offers a flexible solution for installation and management that OLS identified as a key ingredient to meet DCLT's project brief. API Integration In addition to DCLT's security requirement, OLS also realised ACT365 as an ideal solution for this task, given the product's very focused API integration. Thanks to the ACT365 interface, OLS was able to integrate DCLT's gym management system to enable single-source data to be used to populate the access control system, keep records up-to-date, and enhance customer experience. For instance, previously, the older system had taken up to 3-5 seconds to validate members and open the entry turnstiles. Once the API interface had been achieved, this validation is now done instantly through ACT365 and allows members with active memberships through the entry points without any minimal delay. Game-changer security solution According to Oliver Law Security, using ACT365 and its API interface is a game-changer for this type of project The scope of this project, although not significant in the number of doors, was a very technical project with integration into SQL server and a third-party membership system with the potential for thousands of would-be users. According to Oliver Law Security, using ACT365 and its API interface is a game-changer for this type of project. With multiple updates per day, the access control system is always fully populated with the correct, validated members ensuring DCLT's premier venue, The Dome, is protected against memberships that have lapsed. Cloud-based off-premise solution The system is entirely cloud-based offers an off-premise solution with no additional new servers required or PC's running software. Through the ACT365 app, DCLT's site administrators can manage the system for staff. The beauty of the interface is once the schedule runs, all information is autonomously sent to the ACT365 database, meaning adding new memberships, updating memberships, or revoking access is seamless, not tying up staff verifying and administering the membership/access control systems respectively. Commenting on the project, Oliver (Ollie) Law, Managing Director of Oliver Law Security (OLS) Ltd., stated "We didn't hesitate to recommend the Vanderbilt ACT365 system. As a Vanderbilt Gold Integration Partner, this is our go-to product, and for Doncaster Culture and Leisure Trust, the flexibility and scalability of the product was best placed to grow with their business." He adds, "We are fully committed to working and growing with Vanderbilt, and we look forward to other projects of this nature in the future."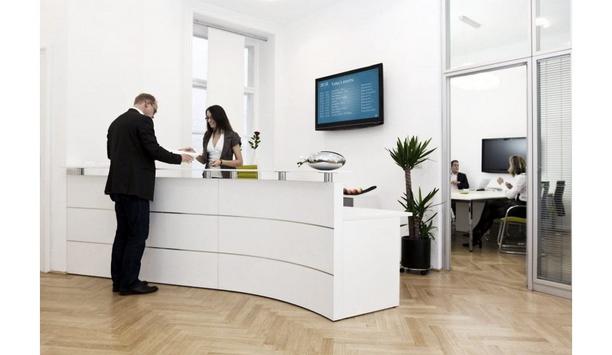 Vanderbilt highlights important features and uses of their Enterprise Security Management System
Enterprise-level security requires a streamlined approach to access management — and for many of organisations, having a single-source location for integrating a facility's access control technologies, digital video and alarm monitoring systems is the ideal approach. This is where the Vanderbilt Enterprise Security Management System (SMS) shines. But what else can SMS do for customers? Additional screening measures Here are five little-known functions and facts that one may not know: SMS Web - The ability to access the system from anywhere to allow simple day-to-day tasks like quickly opening a door, blocking a cardholder or granting access as an operator is crucial in threat landscape. SMS Web, which is included with SMS software, allows more freedom to control real-time access-related response. Vanderbilt has long been a partner of access control manufacturer Mercury Security Long history with Mercury Security - Vanderbilt has long been a partner of access control manufacturer Mercury Security, which means that for the systems integrator partners, an open-architecture approach supports the long-term success of technology deployments. Vanderbilt customers have the freedom to choose solutions that work best for a specific deployment, an end user's needs and crucial infrastructure requirements. Mobile credential options - Touchless access control has been a mainstay of the conversations around the challenges of the ongoing pandemic, giving rise to mobile credential demand. Vanderbilt recently launched ACT ID, which provides a free mobile credential option for customers leveraging Vanderbilt's access control solutions. Data integration - Within SMS, users have the ability to integrate third-party data management platforms, such as housing, human resources and event software, through VI Connect. This eliminates the need for manual updates and cumbersome import/export processes typically required when managing multiple systems. Using VI Connect reduces the workload of system administrators and eliminates costly data entry error. Additionally, VI Connect allows an institution to better leverage the investments made in third-party systems. New way to approach COVID-19 - There are a number of functions within SMS that can be used in COVID-19 protocols and response to help organisations thwart the spread of the disease. Reporting who has accessed a certain area and being able to use this information for contact tracing or controlling traffic and access through a specific entrance for additional screening measures are two ways SMS is being used. As organisations keep looking for ways to prevent the spread of the disease and adapting to a new way of doing business, many are turning to technology to achieve these goals.
Related white papers
Market Report: Cannabis at a glance
Optimise your business with analytics and AI