Edgarsson Intruder Alarms: Communicators & Communication Systems
(1)
Browse Intruder Alarms: Communicators & Communication Systems
Intruder alarm communicator products updated recently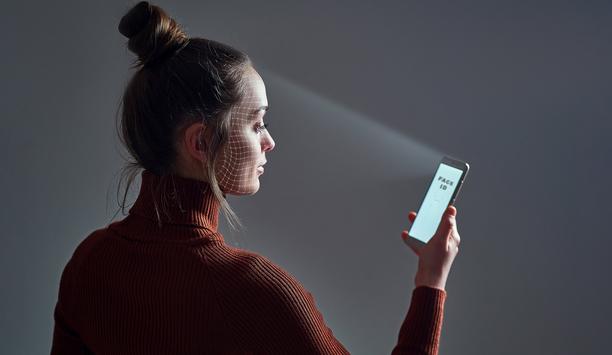 Why face recognition as a credential is the ideal choice for access control?
In the field of access control, face recognition has come a long way. Once considered too slow to authenticate people's identities and credentials in high traffic conditions, face recognition technology has evolved to become one of the quickest, most effective access control identity authentication solutions across all industries. Advancements in artificial intelligence and advanced neural network (ANN) technology from industry leaders like Intel have improved the accuracy and efficiency of face recognition. However, another reason the technology is gaining traction is due to the swiftly rising demand for touchless access control solutions that can help mitigate the spread of disease in public spaces. Effective for high volumes Face recognition eliminates security risks and is also virtually impossible to counterfeit Modern face recognition technology meets all the criteria for becoming the go-to solution for frictionless access control. It provides an accurate, non-invasive means of authenticating people's identities in high-traffic areas, including multi-tenant office buildings, industrial sites, and factories where multiple shifts per day are common. Typical electronic access control systems rely on people providing physical credentials, such as proximity cards, key fobs, or Bluetooth-enabled mobile phones, all of which can be misplaced, lost, or stolen. Face recognition eliminates these security risks and is also virtually impossible to counterfeit. Affordable biometric option Although there are other biometric tools available, face recognition offers significant advantages. Some technologies use hand geometry or iris scans, for example, but these options are generally slower and more expensive. This makes face recognition a natural application for day-to-day access control activities, including chronicling time and attendance for large workforces at construction sites, warehouses, and agricultural and mining operations. In addition to verifying personal credentials, face recognition can also identify whether an individual is wearing a facial covering in compliance with government or corporate mandates regarding health safety protocols. Beyond securing physical locations, face recognition can also be used to manage access to computers, as well as specialised equipment and devices. Overcoming challenges with AI So how did face recognition become so reliable when the technology was once dogged by many challenges, including difficulties with camera angles, certain types of facial expressions, and diverse lighting conditions? Thanks to the emergence of so-called "convolutional" neural network-based algorithms, engineers have been able to overcome these roadblocks. SecurOS FaceX face recognition solution FaceX is powered by neural networks and machine learning which makes it capable of authenticating a wide range of faces One joint effort between New Jersey-based Intelligent Security Systems (ISS) and tech giant Intel has created the SecurOS FaceX face recognition solution. FaceX is powered by neural networks and machine learning which makes it capable of authenticating a wide range of faces and facial expressions, including those captured under changing light, at different resolution levels, and varying distances from the video camera. Secure video management system A common face recognition system deployment begins with IP video cameras that feed footage into a secure video management system connected to a video archive. When the software initially enrolls a person's face, it creates a "digital descriptor" that is stored as a numeric code that will forever be associated with one identity. The system encrypts and stores these numeric codes in a SQL database. For the sake of convenience and cost savings, the video server CPU performs all neural network processes without requiring any special GPU cards. Unique digital identifiers The next step involves correlating faces captured in a video recording with their unique digital descriptors on file. The system can compare newly captured images against large databases of known individuals or faces captured from video streams. Face recognition technology can provide multi-factor authentication, searching watchlists for specific types of features, such as age, hair colour, gender, ethnicity, facial hair, glasses, headwear, and other identifying characteristics including bald spots. Robust encryption SED-compatible drives rely on dedicated chips that encrypt data with AES-128 or AES-256 To support privacy concerns, the entire system features an encrypted and secure login process that prevents unauthorized access to both the database and the archive. An additional layer of encryption is available through the use of Self-Encrypting Drives (SEDs) that hold video recordings and metadata. SED-compatible drives rely on dedicated chips that encrypt data with AES-128 or AES-256 (short for Advanced Encryption Standard). Anti-spoofing safeguards How do face recognition systems handle people who try to trick the system by wearing a costume mask or holding up a picture to hide their faces? FaceX from ISS, for example, includes anti-spoofing capabilities that essentially check for the "liveliness" of a given face. The algorithm can easily flag the flat, two-dimensional nature of a face mask, printed photo, or image on a mobile phone and issue a "spoof" alarm. Increased speed of entry Incorporating facial recognition into existing access control systems is straightforward and cost-effective Incorporating facial recognition into existing access control systems is straightforward and cost-effective. Systems can operate with off-the-shelf security cameras and computers. Users can also leverage existing infrastructure to maintain building aesthetics. A face recognition system can complete the process of detection and recognition in an instant, opening a door or turnstile in less than 500ms. Such efficiency can eliminate hours associated with security personnel checking and managing credentials manually. A vital tool Modern face recognition solutions are infinitely scalable to accommodate global enterprises. As a result, face recognition as a credential is increasingly being implemented for a wide range of applications that transcend traditional access control and physical security to include health safety and workforce management. All these capabilities make face recognition a natural, frictionless solution for managing access control, both in terms of performance and cost.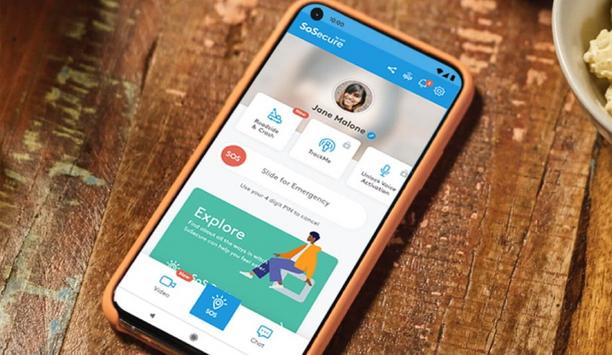 The growing popularity of personal safety apps
The past year has elevated consumer awareness about personal safety, from COVID-19 issues to social unrest, making safety top-of-mind and the need for personal safety solutions, even more prevalent. In addition, consumers spent more time at home, as schools closed, events were canceled and remote work increased. This prompted two major shifts that, in my opinion, most significantly opened the need for and raised the popularity of mobile safety solutions. Demand for grocery and food delivery apps surged Rise in use of app-based delivery services During the past 18 months, the use of app-based delivery services has skyrocketed During the past 18 months, the use of app-based delivery services has skyrocketed. With more use comes more interactions among strangers in homes and businesses, and while the majority of these moments are completely safe and convenient, incidents are happening, ranging from uncomfortable situations to physical assaults. And, with more delivery drivers on the road, there are going to be more accidents among gig-economy workers. Based on recent estimates, food and grocery delivery are expected to remain popular, even as we get back to normal life. High popularity of mobile security apps and wearables With more work shifting from stationary locations to working on-the-go, mobile security apps or wearables can be a lifeline in all sorts of situations. It's important for these mobile safety products to be comprehensive, dynamic and designed to address the full range of people's safety and security needs, from providing simple human reassurance to dispatching emergency help. Domestic violence cases increased According to the National Domestic Violence Hotline, due to COVID-19 lockdown restrictions, domestic violence rose as a result of many victims being stuck at home with their abusers, while sheltering in place and working from home. Mobile safety apps, such as ADT's SoSecure U.S. Attorneys General and other state-elected officials have endorsed mobile safety apps, like SoSecure by ADT These situations necessitate the need for discreet ways for victims to call for help. U.S. Attorneys General and other state-elected officials have endorsed mobile safety apps, like SoSecure by ADT, as a tool to help victims of domestic abuse, safely call for help, without alerting their abuser. Over the past year, the mobile safety app market has seen tremendous innovation, including more user-friendly ways to make SOS calls. Today, within a single app, a person can summon help hands-free, by saying a secret phrase, by text or by swiping a button. Extension of mobile safety into wearable devices And, users can connect with people trained to help in unsettling situations over video, which can be an effective deterrent and provide video evidence. We've also seen the extension of mobile safety into wearable devices, in order to make these devices more discreet and usable. There will always be some safety risks in our lives. However, the good news is there's no need to live in a constant state of fear. The easiest, most direct way to be prepared and ready to 'fight back' is by having a personal safety tool in your pocket, a mobile safety app that is there, when you need it most.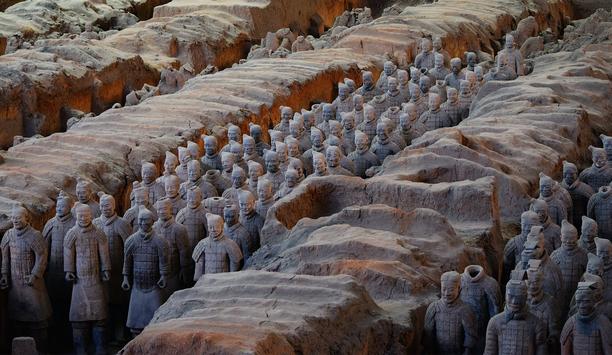 Sensor data fusion for more reliable intrusion alarm systems
Intrusion alarm systems are currently facing a growing number of potential error sources in the environment. At the same time, alarm systems must comply with increasingly demanding legal requirements for sensors and motion detectors. As a future-proof solution, detectors equipped with Sensor Data Fusion technology raise the level of security while reducing the risk of cost- and time-intensive false alarms. This article provides a comprehensive overview of Sensor Data Fusion technology. Anti-masking alarms A cultural heritage museum in the South of Germany for decades, the installed intrusion alarm system has provided reliable protection on the premises. But suddenly, the detectors trigger false alarms every night after the museum closes. The system integrators are puzzled and conduct extensive tests of the entire system. When they finally identify the culprit, it's unexpected: As it turns out, the recently installed LED lighting system in the museum's exhibition spaces radiates at a wavelength that triggers anti-masking alarms in the detectors. Not an easy fix situation, since a new lighting system would prove far too costly. Ultimately, the integrators need to perform extensive detector firmware updates and switch to different sensor architecture to eliminate the error source. This scenario is by no means an isolated incident, but part of a growing trend. Need for reliable detector technology Legal requirements for anti-masking technology are becoming stringent in response to tactics by criminals The number of potential triggers for erroneous alarms in the environment is on the rise. From the perspective of system operators and integrators, it's a concerning development because every false alarm lowers the credibility of an intrusion alarm system. Not to mention steep costs: Every false call to the authorities comes with a price +$200 tag. Aside from error sources in the environment, legal requirements for anti-masking technology are becoming more stringent in response to ever more resourceful tactics employed by criminals to sidestep detectors. What's more, today's detectors need to be fortified against service outages and provide reliable, around-the-clock operability to catch intruders in a timely and reliable fashion. Sensor Data Fusion Technology In light of these demands, one particular approach has emerged as a future-proof solution over the past few years: Sensor Data Fusion technology, the combination of several types of sensors within one detector – designed to cross-check and verify alarm sources via intelligent algorithms – holds the keys to minimising false alarms and responding appropriately to actual alarm events. This generation of detectors combines passive infrared (PIR) and microwave Doppler radar capabilities with artificial intelligence (AI) to eliminate false alarm sources without sacrificing catch performance. Motion detectors equipped with Sensor Data Fusion technology present a fail-proof solution for building security "It's not about packing as many sensors as possible into a detector. But it's about including the most relevant sensors with checks and balances through an intelligent algorithm that verifies the data for a highly reliable level of security. The result is the highest-possible catch performance at the minimum risk for erroneous alarms," said Michael Reimer, Senior Product Manager at Bosch Security Systems. Motion detectors with sensor data fusion Looking ahead into the future, motion detectors equipped with Sensor Data Fusion technology not only present a fail-proof solution for building security. The comprehensive data collected by these sensors also unlock value beyond security: Constant real-time information on temperature and humidity can be used by intelligent systems and devices in building automation. Integrated into building management systems, the sensors provide efficiency improvements and lowering energy costs Integrated into building management systems, the sensors provide the foundation for efficiency improvements and lowering energy costs in HVAC systems. Companies such as Bosch support these network synergies by constantly developing and optimising intelligent sensors. On that note, installers must be familiar with the latest generation of sensor technology to upgrade their systems accordingly, starting with a comprehensive overview of error sources in the environment. Prominent false alarm triggers in intrusion alarm systems The following factors emerge as frequent triggers of false alarms in conventional detectors: Strong temperature fluctuations can be interpreted by sensors as indicators of a person inside the building. Triggers range from floor heating sources to strong sunlight. In this context, room temperatures above 86°F (30°C) have proven particularly problematic. Dust contamination of optical detectors lowers the detection performance while raising susceptibility to false alarms. Draft air from air conditioning systems or open windows can trigger motion sensors, especially when curtains, plants, or signage attached to the ceilings (e.g. in grocery stores) are put in motion. Strong light exposure directly on the sensor surface, e.g. caused by headlights from passing vehicles, floodlights, reflected or direct sunlight – all of which sensors may interpret as a flashlight from an intruder. Extensive bandwidth frequencies in Wi-Fi routers can potentially confuse sensors. Only a few years ago, wireless routers operated on a bandwidth of around 2.7GHz while today's devices often exceed 5GHz, thereby catching older detectors off guard. LED lights radiating at frequencies beyond the spectrum of visible light may trigger sensors with their infrared signals. Regarding the last two points, it's important to note that legislation provides clear guidelines for the maximum frequency spectrum maintained by Wi-Fi routers and LED lighting. Long-term security But the influx of cheap and illegal products in both product groups – products that do not meet the guidelines – continues to pose problems when installed near conventional detectors. For this reason, Sensor Data Fusion technology provides a reliable solution by verifying alarms with data from several types of sensors within a single detector. Beyond providing immunity from false alarm triggers, the new generation of sensors also needs to comply with the current legislature. These guidelines include the latest EN50131-grade 3, and German VdS class C standards with clear requirements regarding anti-masking technology for detecting sabotage attempts. This is exactly where Sensor Data Fusion technology provides long-term security. Evolution of intrusion detector technology Initially, motion detectors designed for intrusion alarm systems were merely equipped with a single type of sensor; namely passive infrared technology (PIR). Upon their introduction, these sensors raised the overall level of building security tremendously in automated security systems. But over time, these sensors proved limited in their catch performance. As a result, manufacturers began implementing microwave Doppler radar capabilities to cover additional sources of intrusion alarms. First step detection technology In Bosch sensors, engineers added First Step detection to trigger instant alarms upon persons entering a room Over the next few years, sensors were also equipped with sensors detecting visible light to catch flashlights used by burglars, as well as temperature sensors. In Bosch sensors, engineers added proprietary technologies such as First Step detection to trigger instant alarms upon persons entering a room. But experience in the field soon proved, especially due to error sources such as rats and other animals, that comprehensive intrusion detection demands a synergetic approach: A combination of sensors aligned to cross-check one another for a proactive response to incoming signals. At the same time, the aforementioned bandwidth expansion in Wi-Fi routers and LED lighting systems required detectors to implement the latest circuit technology to avoid serving as 'antennas' for undesired signals. Sensor data fusion approach At its very core, Sensor Data Fusion technology relies on the centralised collection of all data captured by the variety of different sensors included in a single detector. These data streams are directed to a microprocessor capable of analysing the signals in real-time via a complex algorithm. This algorithm is the key to Sensor Data Fusion. It enables the detector to balance active sensors and adjust sensitivities as needed, to make truly intelligent decisions regarding whether or not the data indicates a valid alarm condition – and if so, trigger an alarm. Advanced verification mechanisms The current generation of Sensor Data Fusion detectors, for instance from Bosch, feature advanced verification mechanisms, including Microwave Noise Adaptive Processing to easily differentiate humans from false alarm sources (e.g. ceiling fans or hanging signs). For increased reliability, signals from PIR and microwave Doppler radar are compared to determine whether an actual alarm event is taking place. Additionally, the optical chamber is sealed to prevent drafts and insects from affecting the detector, while the detector is programmed for pet and small animal immunity. Sensor cross-verification Further types of sensors embedded in current and future generations of Sensor Data Fusion detectors include MEM-sensors as well as vibration sensors and accelerometers. Ultimately, it's important to keep in mind that the cross-verification between sensors serves to increase false alarm immunity without sacrificing the catch performance of actual intruders. It merely serves to cover various indicators of intrusion. Protecting UNESCO World Cultural Heritage in China Intelligent detectors equipped with Sensor Data Fusion are protecting historic cultural artifacts in China from theft and damage. At the UNESCO-protected Terracotta Warriors Museum site, one hundred TriTech motion detectors from Bosch with PIR and microwave Doppler radar technology safeguard the invaluable treasures against intruders. To provide comprehensive protection amid the specific demands of the museum site, the detectors have been installed on walls and ceilings to safeguard the 16,300-square-meter museum site. To ensure an optimal visitor experience without interference from glass walls and other barriers, many detectors are mounted at a height of 4.5 meters (15 feet) above ground under the ceiling. Despite their height, the detectors provide accurate data around the clock while exceeding the performance limits of conventional motion detectors, which clock out at a mere 2 meters (6 feet) catchment area. Integrated video systems The site also presents additional error sources such as large amounts of dust that can contaminate the sensors, as well as visitors accidentally dropping their cameras or mobile phones next to museum exhibits. To distinguish these events from actual criminal activity, the intrusion alarm system is integrated with the museum's video security system. This allows for verifying alarm triggers with real-time video footage at a fast pace: In the case of an actual alarm event, the system alerts the on-site security personnel in the control room in less than two seconds. Added value beyond security Sensor Data Fusion technology provides a viable solution for the rising number of error sources in the environment As of today, Sensor Data Fusion technology already provides a viable solution for the rising number of error sources in the environment while providing legally compliant building security against intruders. In light of future developments, operators can leverage significant added value from upgrading existing systems – possibly without fundamentally replacing current system architecture – to the new detector standard. Added value how? On one hand, the detectors can integrate with access control, video security, voice alarm, and analytics for a heightened level of security. These synergetic effects are especially pronounced on end-to-end platforms like the Bosch Building Management system. On the other hand, the data streams from intelligent detectors also supply actionable intelligence to building automation systems, for instance as the basis for efficiency improvements and lowering energy consumption in HVAC systems. New backward-compatible detectors Bosch will release a new series of commercial detectors by end of 2021, based on the latest research on risk factors for false alarm sources in the environment and line with current legislation and safety standards. Throughout these developments, installers can rest assured that all new detectors are fully backward compatible and work with existing networking/architecture. With that said, Sensor Data Fusion technology emerges as the key to more secure intrusion alarm systems today and in the future. TriTech detectors from Bosch For reliable, fail-proof alarms the current series of TriTech detectors from Bosch relies on a combination of different sensor data streams, evaluated by an integrated algorithm. These Sensor Data Fusion detectors from Bosch combine up to five different sensors in a single unit, including: Long-range passive infrared (PIR) sensor Short-range PIR sensor Microwave sensor White light sensor Temperature sensor Equipped with these sensors, TriTech detectors are capable of detecting the most frequent sources of false alarms; from headlights on passing cars to a mouse passing across the room at a 4.5-meter distance to the detector. What's more, TriTech detectors provide reliable performance at room temperatures above 86°F (30°C) while fully guarding against actual intrusion and sabotage attempts from criminals.
Related white papers
Preparing your organisation with quality situational awareness