Senstar Intruder Alarm Accessories
(6)
Browse Intruder Alarm Accessories
Intruder alarm accessory products updated recently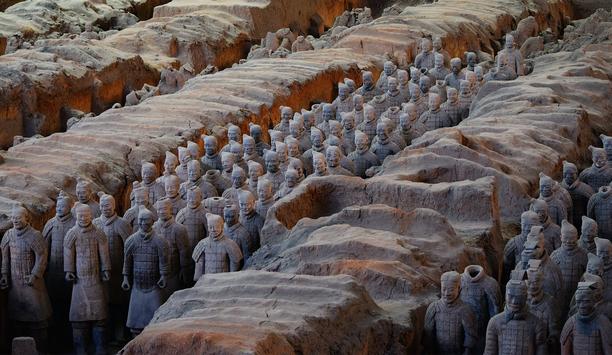 Sensor data fusion for more reliable intrusion alarm systems
Intrusion alarm systems are currently facing a growing number of potential error sources in the environment. At the same time, alarm systems must comply with increasingly demanding legal requirements for sensors and motion detectors. As a future-proof solution, detectors equipped with Sensor Data Fusion technology raise the level of security while reducing the risk of cost- and time-intensive false alarms. This article provides a comprehensive overview of Sensor Data Fusion technology. Anti-masking alarms A cultural heritage museum in the South of Germany for decades, the installed intrusion alarm system has provided reliable protection on the premises. But suddenly, the detectors trigger false alarms every night after the museum closes. The system integrators are puzzled and conduct extensive tests of the entire system. When they finally identify the culprit, it's unexpected: As it turns out, the recently installed LED lighting system in the museum's exhibition spaces radiates at a wavelength that triggers anti-masking alarms in the detectors. Not an easy fix situation, since a new lighting system would prove far too costly. Ultimately, the integrators need to perform extensive detector firmware updates and switch to different sensor architecture to eliminate the error source. This scenario is by no means an isolated incident, but part of a growing trend. Need for reliable detector technology Legal requirements for anti-masking technology are becoming stringent in response to tactics by criminals The number of potential triggers for erroneous alarms in the environment is on the rise. From the perspective of system operators and integrators, it's a concerning development because every false alarm lowers the credibility of an intrusion alarm system. Not to mention steep costs: Every false call to the authorities comes with a price +$200 tag. Aside from error sources in the environment, legal requirements for anti-masking technology are becoming more stringent in response to ever more resourceful tactics employed by criminals to sidestep detectors. What's more, today's detectors need to be fortified against service outages and provide reliable, around-the-clock operability to catch intruders in a timely and reliable fashion. Sensor Data Fusion Technology In light of these demands, one particular approach has emerged as a future-proof solution over the past few years: Sensor Data Fusion technology, the combination of several types of sensors within one detector – designed to cross-check and verify alarm sources via intelligent algorithms – holds the keys to minimising false alarms and responding appropriately to actual alarm events. This generation of detectors combines passive infrared (PIR) and microwave Doppler radar capabilities with artificial intelligence (AI) to eliminate false alarm sources without sacrificing catch performance. Motion detectors equipped with Sensor Data Fusion technology present a fail-proof solution for building security "It's not about packing as many sensors as possible into a detector. But it's about including the most relevant sensors with checks and balances through an intelligent algorithm that verifies the data for a highly reliable level of security. The result is the highest-possible catch performance at the minimum risk for erroneous alarms," said Michael Reimer, Senior Product Manager at Bosch Security Systems. Motion detectors with sensor data fusion Looking ahead into the future, motion detectors equipped with Sensor Data Fusion technology not only present a fail-proof solution for building security. The comprehensive data collected by these sensors also unlock value beyond security: Constant real-time information on temperature and humidity can be used by intelligent systems and devices in building automation. Integrated into building management systems, the sensors provide efficiency improvements and lowering energy costs Integrated into building management systems, the sensors provide the foundation for efficiency improvements and lowering energy costs in HVAC systems. Companies such as Bosch support these network synergies by constantly developing and optimising intelligent sensors. On that note, installers must be familiar with the latest generation of sensor technology to upgrade their systems accordingly, starting with a comprehensive overview of error sources in the environment. Prominent false alarm triggers in intrusion alarm systems The following factors emerge as frequent triggers of false alarms in conventional detectors: Strong temperature fluctuations can be interpreted by sensors as indicators of a person inside the building. Triggers range from floor heating sources to strong sunlight. In this context, room temperatures above 86°F (30°C) have proven particularly problematic. Dust contamination of optical detectors lowers the detection performance while raising susceptibility to false alarms. Draft air from air conditioning systems or open windows can trigger motion sensors, especially when curtains, plants, or signage attached to the ceilings (e.g. in grocery stores) are put in motion. Strong light exposure directly on the sensor surface, e.g. caused by headlights from passing vehicles, floodlights, reflected or direct sunlight – all of which sensors may interpret as a flashlight from an intruder. Extensive bandwidth frequencies in Wi-Fi routers can potentially confuse sensors. Only a few years ago, wireless routers operated on a bandwidth of around 2.7GHz while today's devices often exceed 5GHz, thereby catching older detectors off guard. LED lights radiating at frequencies beyond the spectrum of visible light may trigger sensors with their infrared signals. Regarding the last two points, it's important to note that legislation provides clear guidelines for the maximum frequency spectrum maintained by Wi-Fi routers and LED lighting. Long-term security But the influx of cheap and illegal products in both product groups – products that do not meet the guidelines – continues to pose problems when installed near conventional detectors. For this reason, Sensor Data Fusion technology provides a reliable solution by verifying alarms with data from several types of sensors within a single detector. Beyond providing immunity from false alarm triggers, the new generation of sensors also needs to comply with the current legislature. These guidelines include the latest EN50131-grade 3, and German VdS class C standards with clear requirements regarding anti-masking technology for detecting sabotage attempts. This is exactly where Sensor Data Fusion technology provides long-term security. Evolution of intrusion detector technology Initially, motion detectors designed for intrusion alarm systems were merely equipped with a single type of sensor; namely passive infrared technology (PIR). Upon their introduction, these sensors raised the overall level of building security tremendously in automated security systems. But over time, these sensors proved limited in their catch performance. As a result, manufacturers began implementing microwave Doppler radar capabilities to cover additional sources of intrusion alarms. First step detection technology In Bosch sensors, engineers added First Step detection to trigger instant alarms upon persons entering a room Over the next few years, sensors were also equipped with sensors detecting visible light to catch flashlights used by burglars, as well as temperature sensors. In Bosch sensors, engineers added proprietary technologies such as First Step detection to trigger instant alarms upon persons entering a room. But experience in the field soon proved, especially due to error sources such as rats and other animals, that comprehensive intrusion detection demands a synergetic approach: A combination of sensors aligned to cross-check one another for a proactive response to incoming signals. At the same time, the aforementioned bandwidth expansion in Wi-Fi routers and LED lighting systems required detectors to implement the latest circuit technology to avoid serving as 'antennas' for undesired signals. Sensor data fusion approach At its very core, Sensor Data Fusion technology relies on the centralised collection of all data captured by the variety of different sensors included in a single detector. These data streams are directed to a microprocessor capable of analysing the signals in real-time via a complex algorithm. This algorithm is the key to Sensor Data Fusion. It enables the detector to balance active sensors and adjust sensitivities as needed, to make truly intelligent decisions regarding whether or not the data indicates a valid alarm condition – and if so, trigger an alarm. Advanced verification mechanisms The current generation of Sensor Data Fusion detectors, for instance from Bosch, feature advanced verification mechanisms, including Microwave Noise Adaptive Processing to easily differentiate humans from false alarm sources (e.g. ceiling fans or hanging signs). For increased reliability, signals from PIR and microwave Doppler radar are compared to determine whether an actual alarm event is taking place. Additionally, the optical chamber is sealed to prevent drafts and insects from affecting the detector, while the detector is programmed for pet and small animal immunity. Sensor cross-verification Further types of sensors embedded in current and future generations of Sensor Data Fusion detectors include MEM-sensors as well as vibration sensors and accelerometers. Ultimately, it's important to keep in mind that the cross-verification between sensors serves to increase false alarm immunity without sacrificing the catch performance of actual intruders. It merely serves to cover various indicators of intrusion. Protecting UNESCO World Cultural Heritage in China Intelligent detectors equipped with Sensor Data Fusion are protecting historic cultural artifacts in China from theft and damage. At the UNESCO-protected Terracotta Warriors Museum site, one hundred TriTech motion detectors from Bosch with PIR and microwave Doppler radar technology safeguard the invaluable treasures against intruders. To provide comprehensive protection amid the specific demands of the museum site, the detectors have been installed on walls and ceilings to safeguard the 16,300-square-meter museum site. To ensure an optimal visitor experience without interference from glass walls and other barriers, many detectors are mounted at a height of 4.5 meters (15 feet) above ground under the ceiling. Despite their height, the detectors provide accurate data around the clock while exceeding the performance limits of conventional motion detectors, which clock out at a mere 2 meters (6 feet) catchment area. Integrated video systems The site also presents additional error sources such as large amounts of dust that can contaminate the sensors, as well as visitors accidentally dropping their cameras or mobile phones next to museum exhibits. To distinguish these events from actual criminal activity, the intrusion alarm system is integrated with the museum's video security system. This allows for verifying alarm triggers with real-time video footage at a fast pace: In the case of an actual alarm event, the system alerts the on-site security personnel in the control room in less than two seconds. Added value beyond security Sensor Data Fusion technology provides a viable solution for the rising number of error sources in the environment As of today, Sensor Data Fusion technology already provides a viable solution for the rising number of error sources in the environment while providing legally compliant building security against intruders. In light of future developments, operators can leverage significant added value from upgrading existing systems – possibly without fundamentally replacing current system architecture – to the new detector standard. Added value how? On one hand, the detectors can integrate with access control, video security, voice alarm, and analytics for a heightened level of security. These synergetic effects are especially pronounced on end-to-end platforms like the Bosch Building Management system. On the other hand, the data streams from intelligent detectors also supply actionable intelligence to building automation systems, for instance as the basis for efficiency improvements and lowering energy consumption in HVAC systems. New backward-compatible detectors Bosch will release a new series of commercial detectors by end of 2021, based on the latest research on risk factors for false alarm sources in the environment and line with current legislation and safety standards. Throughout these developments, installers can rest assured that all new detectors are fully backward compatible and work with existing networking/architecture. With that said, Sensor Data Fusion technology emerges as the key to more secure intrusion alarm systems today and in the future. TriTech detectors from Bosch For reliable, fail-proof alarms the current series of TriTech detectors from Bosch relies on a combination of different sensor data streams, evaluated by an integrated algorithm. These Sensor Data Fusion detectors from Bosch combine up to five different sensors in a single unit, including: Long-range passive infrared (PIR) sensor Short-range PIR sensor Microwave sensor White light sensor Temperature sensor Equipped with these sensors, TriTech detectors are capable of detecting the most frequent sources of false alarms; from headlights on passing cars to a mouse passing across the room at a 4.5-meter distance to the detector. What's more, TriTech detectors provide reliable performance at room temperatures above 86°F (30°C) while fully guarding against actual intrusion and sabotage attempts from criminals.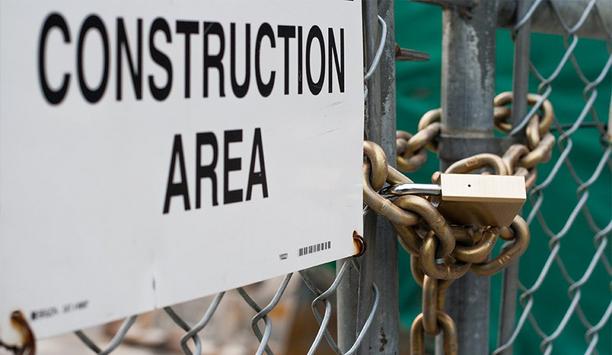 How to deter thieves on construction sites
Construction site theft can cause project delays, property damage and loss of profit for companies in the construction sector. It is imperative to deter thieves from targeting construction sites with the help of construction site security. Here, we look into the various security options and how they can help protect your firm from the threat of a break-in. Construction theft has soared during the COVID-19 Pandemic Construction site theft is an ever-increasing problem in the UK, costing the industry an estimated £800 million per year. Unfortunately, this type of crime has accelerated further throughout lockdown by an estimated 50% due to the abandonment of construction sites across the UK. With many uncertainties around a potential second wave in the UK, it is time for construction firms to enhance their security strategies to help prevent thieves from becoming opportunists on construction sites. Why are construction sites 'easy' targets? Construction sites can easily be targeted, as they typically lack adequate security loss prevention practices. The most popular security-related issues that are leading causes of construction site theft are: Poor overall site security Multiple pieces of equipment sharing the same keys Easy access to open cabs Unsecured sites, particularly at night and over weekends Lack of product identification systems If you do not want your site becoming a costly statistic, you might want to try implementing some or all of these preventive measures. Strengthen your perimeter Putting a clear boundary around a construction site will help to prevent youths and members of the public from inadvertently wandering onto the site. To stop opportunist thieves in their tracks, you will need to go one step further by erecting robust fencing and concrete blocks along with signage warning intruders about the consequences of trespassing. Putting a clear boundary around a construction site will help to prevent youths and members of the public from inadvertently wandering onto the siteIf potential trespassers can see that it would be too challenging to attempt a break-in, then they will look elsewhere to find another construction site which is not as well secured. Lock away valuable tools When considering the vulnerabilities in your construction site, it pays to think about this from the perspective of a criminal. What is it exactly that they are looking for? What can a thief steal easily to make money if they were to remove something from your site? Unfortunately, many construction firms do not lock away their tools, materials or vehicles properly, which makes them an easy target. Ensure valuable tools and materials are locked away and are not left unsecured or lying around. Criminals are mostly interested in scaffolding, bowsers and other valuables that are quick to sell on, so it is important to have a strategy in place to keep these locked away, safe and securely. Put tracking devices in your equipment If you are unable to securely lock away valuable tools, then modern technology makes securing equipment easier than ever before. Tracking devices can be installed onto vehicles and equipment; if any thief is unwise enough to steal from the site, site owners will be able to provide the location to the police who will be able to follow this up. Site owners should also engrave company identification numbers on valuable tools, equipment and vehicles so that it can easily be identified and will serve as proof who it rightly belongs to. Invest in CCTV Closed Circuit Television, otherwise known as CCTV, is renowned for being one of the most effective deterrents for thieves, especially when it comes to construction and building sites.The items that criminals steal from sites are notoriously hard to trace The items that criminals steal from sites are notoriously hard to trace, but if you have CCTV, there is a chance that you can capture clear footage to help bring criminals to justice, such as footage of the vehicle used and the car licence plate. CCTV cameras can help to oversee every inch of a construction site, and can even be hidden out of sight where required. Step up with regular site patrols With a wide range of security monitoring methods available, stepping up on regular site patrols can help to keep track and respond to any criminal activity taking place on your site. Traditional site patrols can be carried out on a schedule by professional SIA-approved security agents. With the presence of guards patrolling a construction site, any criminals in the area will be deterred to force entry onto the site. Schedule supply deliveries on an as-needed basis To prevent an excess of supplies 'sitting around' on the site, construction site managers should instead order what is needed at the time, so that valuable materials are not left around waiting to be stolen for weeks at a time. Good planning and excellent communication between the team will be required so that projects are not delayed, but planning accordingly will help to reduce the chances of theft on a construction site. Drone surveillance As technology becomes more and more advanced, drone surveillance may soon be a security option that many construction sites could benefit from.Many construction firms in the UK are using drone services to provide aerial images, and are seeing huge cost savings by either purchasing and operating their own drones or by hiring out the work to a company equipped to provide imaging.As technology becomes more and more advanced, drone surveillance may soon be a security option With surveillance drones already handling tasks like mapping and surveying of construction sites, one day they may be able to patrol construction sites at night, equipped with motion sensors and infrared or night vision cameras; They could be automatically deployed from a charging station and fly along a pre-programmed route at regular intervals. One to keep an eye on for the near future! Construction site security to help protect your site If you are ready to tighten security on your own construction site, then your starting point will be to identify your main vulnerabilities and get in touch with a reputable security specialist.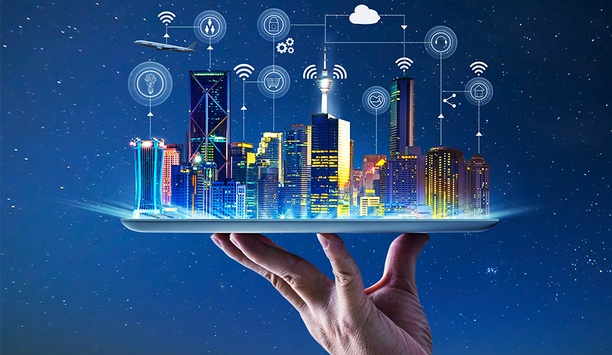 Security and safety drive smart building strategies for the future
Johnson Controls recently unveiled the findings of its 2018 Energy Efficiency Indicator (EEI) survey that examined the current and planned investments and key drivers to improve energy efficiency and building systems integration in facilities. Systems integration was identified as one of the top technologies expected to have the biggest impact on the implementation in smart buildings over the next five years, with respondents planning to invest in security, fire and life-safety integrations more so than any other systems integration in the next year. As advanced, connected technologies drive the evolution of smart buildings, security and safety technologies are at the center of more intelligent strategies as they attribute to overall building operations and efficiencies. SourceSecurity.com spoke with Johnson Controls, Building Solutions, North America, VP of Marketing, Hank Monaco, and Senior National Director of Municipal Infrastructure and Smart Cities, Lisa Brown, about the results of the study, smart technology investments and the benefits of a holistic building strategy that integrates security and fire and life-safety systems with core building systems. Q: What is the most striking result from the survey, and what does it mean in the context of a building's safety and security systems? The results show an increased understanding about the value of integrating safety and security systems with other building systems Hank Monaco: Investment in building system integration increased 23 percent in 2019 compared to 2018, the largest increase of any measure in the survey. When respondents were asked more specifically what systems they we planning to invest in over the next year, fire and life safety integration (61%) and security system integration (58%) were the top two priorities for organisations. The results show an increased understanding about the value of integrating safety and security systems with other building systems to improve overall operations and bolster capabilities beyond the intended function of an individual system. Q: The survey covers integration of fire, life safety and security systems as part of "smart building" systems. How do smarter buildings increase the effectiveness of security and life safety systems? Hank Monaco: A true "smart building" integrates all building systems – security, fire and life-safety, HVAC, lighting etc. – to create a connected, digital infrastructure that enables individual technologies to be more intelligent and perform more advanced functions beyond what they can do on their own. For example, when sensors and video surveillance are integrated with lighting systems, if abnormal activity is detected on the building premise, key stakeholders can be automatically alerted to increase emergency response time. With integrated video surveillance, they also gain the ability to access surveillance footage remotely to assess the situation. When sensors and video surveillance are integrated with lighting systems abnormal activity on the premise can automatically be detected Q: How can integrated security and life safety systems contribute to greater energy efficiency in a smart building environment? Hank Monaco: Security, fire and life-safety systems can help to inform other building systems about how a facility is used, high-trafficked areas and the flow of occupants within a building. Integrated building solutions produce a myriad of data that can be leveraged to increase operational efficiencies. From an energy efficiency standpoint, actionable insights are particularly useful for areas that are not frequently occupied or off-peak hours as you wouldn't want to heat or cool an entire building for just one person coming in on the weekend. When video surveillance is integrated with HVAC and lighting systems, it can monitor occupancy in a room or hallway. The video analytics can then control the dimming of lights and the temperature depending on occupant levels in a specific vicinity. Similarly, when access control systems are integrated with these same systems, once a card is presented to the reader, it can signal the lights or HVAC system to turn on. In this example, systems integration can ultimately help enable energy savings in the long run. Security and life safety systems contribute to help enable greater energy efficiency and energy savings in the long run Q: What other benefits of integration are there (beyond the core security and life safety functions)? Hank Monaco: Beyond increased security, fire and life-safety functions, the benefits of systems integration include: Increased data and analytics to garner a holistic, streamlined understanding of how systems function and how to improve productivity Ability to track usage to increase efficiency and reduce operational costs Enhanced occupant experience and comfort Increased productivity and workflow to support business objectives Smart-ready, connected environment that can support future technology advancements Q: What lesson or action point should a building owner/operator take from the survey? How can the owner of an existing building leverage the benefits of the smart building environment incrementally and absent a complete overhaul? Lisa Brown: Johnson Controls Energy Efficiency Indicator found that 77% of organisations plan to make investments in energy efficiency and smarter building technology this year. This percentage demonstrates an increased understanding of the benefits of smart buildings and highlights the proactive efforts building owners are taking to adopt advanced technologies. There is an increased understanding that buildings operate more effectively when different building systems are connected As smart buildings continue to evolve, more facilities are beginning to explore opportunities to advance their own spaces. A complete overhaul of legacy systems is not necessary as small investments today can help position a facility to more easily adopt technologies at scale in the future. As a first step, it's important for building owners to conduct an assessment and establish a strategy that defines a comprehensive set of requirements and prioritises use-cases and implementations. From there, incremental investments and updates can be made over a realistic timeline. Q: What is the ROI of smart buildings? Lisa Brown: As demonstrated by our survey, there is an increased understanding that buildings operate more effectively when different building systems are connected. The advanced analytics and more streamlined data that is gathered through systems integration can provide the building-performance metrics to help better understand the return on investment (ROI) of the building systems. This data is used to better understand the environment and make assessments and improvements overtime to increase efficiencies. Moreover, analytics and data provide valuable insights into where action is needed and what type of return can be expected from key investments.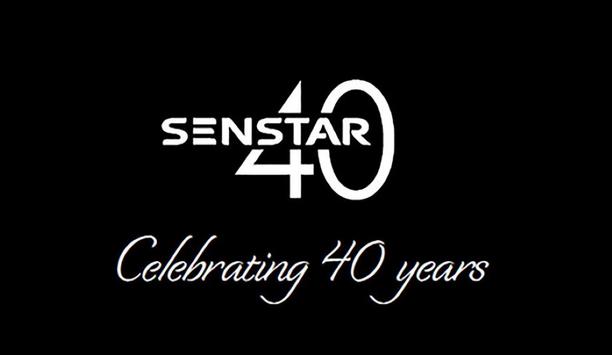 Senstar celebrates 40th anniversary of its incorporation as a renowned video management and analytics solutions company
Senstar, a globally renowned company in video management, video analytics and perimeter intrusion detection systems (PIDS), is celebrating 40 years since its incorporation in 1981. Senstar Headquartered in Canada's capital city, Ottawa, Senstar was established with the objective of bringing security technologies, originally targeted for military applications, to the commercial market. Initially a seven-employee company, Senstar now has employees and service centres all over the world. Its market-renowned products are found in more than 100 countries, at tens of thousands of sites. Video analytics and access control added to product portfolio Having such a wide range of products has allowed our engineering teams to develop multi-layer security solutions" "The past few years have been particularly significant for Senstar, with the addition of video management, video analytics, and access control technologies, to our already extensive perimeter intrusion detection (PIDS) product portfolio," said the Chief Technology Officer (CTO) of Senstar, Jeremy Weese. Jeremy Weese adds, "Having such a wide range of products has allowed our engineering teams to develop innovative, multi-layer security solutions that address and solve key problems." Senstar Symphony Common Operating Platform A key example of this approach to security is the recently introduced Senstar Symphony Common Operating Platform with sensor fusion engine, a modular solution for security management and data intelligence. In addition to being an open, highly scalable video management system with built-in video analytics, it includes full-featured access control and perimeter intrusion detection modules. But, what makes it truly unique is its sensor fusion engine, which intelligently synthesizes low-level sensor and video analytic data, so as to achieve the highest levels of performance, far beyond that of the individual devices. Seamlessly incorporates sensor fusion and alarm logic Senstar Symphony seamlessly incorporates sensor fusion, alarm logic and rule-based actions, in order to provide unmatched capabilities, flexibility and performance. "As we celebrate Senstar's beginnings and applaud its journey to date, we also look ahead to an exciting future, as a trailblazer in the security industry," said the Managing Director of Senstar, Fabien Haubert, adding "We will continue to expand and evolve solution development to meet customer needs in our key markets - utilities, logistics, corrections, and energy."
Senstar to demonstrate TC200 outdoor thermal camera at The Security Event, Expoprotection and Sicherheits Expo 2021
Senstar, a provider of perimeter intrusion detection and video management solutions, is pleased to introduce the Senstar TC200 thermal-visible, dual-video detection camera for outdoor site security. A smart camera that detects intruders with high accuracy and low nuisance alarms, the Senstar TC200 combines the power of thermal detection with the power of visible HD colour for reliable 24-hour security. Intrusion detection sensors Along with onboard video storage, automatic stabilisation, LED illumination, long-range and wide-angle options, and dual sensor video analytics, the Senstar TC200 helps prevent crime, theft, and business disruptions. Senstar can now offer an even more powerful comprehensive perimeter security solution" "With outstanding detection performance in a cost-effective package, the Senstar TC200 is an ideal option for protecting fenced-in yards and perimeters, and enabling remote video monitoring applications," said Director of Product Management Brad Martin. "And, with the ability of the Senstar TC200 to complement intrusion detection sensors and integrate with the Senstar Symphony Common Operating Platform, Senstar can now offer an even more powerful comprehensive perimeter security solution." Perimeter security solution The Senstar TC200 will be available starting October 2021 in these 30 European countries: Austria, Belgium, Bulgaria, Croatia, Czech Republic, Denmark, Estonia, Finland, France, Germany, Greece, Hungary, Iceland, Ireland, Italy, Latvia, Lithuania, Luxembourg, Netherlands, Norway, Poland, Portugal, Romania, Slovakia, Slovenia, Spain, Sweden, Switzerland, Turkey, & United Kingdom. The Senstar TC200 will be demonstrated at upcoming exhibitions in Europe. Visit Senstar at The Security Event, stand 3a/J51 from September 7-9, Expoprotection September 28-30 in Paris, and Sicherheits Expo November 24-25 in Munich.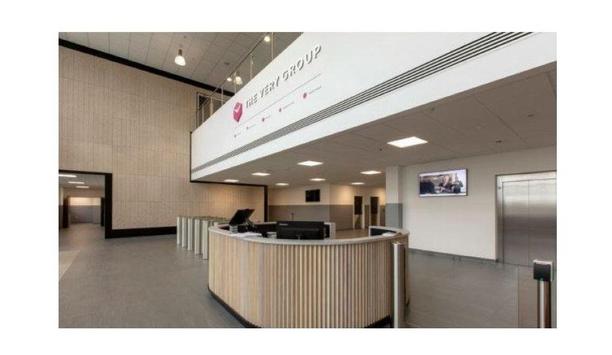 The Very Group, a global retail powerhouse, deploys Genetec security solutions to safeguard its new, purpose-built facility
The Very Group is the UK's largest integrated digital retailer and financial services provider. It offers 1,900 brands to its four million customers globally. Due to the company's growth, they built a new state-of-the-art fulfilment centre, close to one million square feet in size, in order to centralise operations and drive efficiency. Purpose-built and automated facility The Very Group has historically operated from three fulfilment centres, located in the north of England. Due to their business' growth, they needed a new, purpose-built and automated facility, in a central, well-connected location, which could accommodate all one-man fulfilment and returns operations on one site, and that provided room for continued expansion. The space offered by the new site in the East Midlands region meant that The Very Group can process more orders The space offered by the new site in the East Midlands region meant that The Very Group can process more orders and use new technology to make the business more responsive, reducing the time it takes to get products to customers. Security for business growth The site's position in the East Midlands, adjacent to the M1 and East Midlands Airport, with its own rail freight terminal, will enable the business to increase its cut-off time for next day delivery to midnight from 7 pm, and explore the introduction of same day delivery in the future. A crucial aspect of the new hub was security – with the need to not only secure the site and the stock inside, but implement solutions which would benefit the wider business too. Genetec Security Center The Very Group required a platform that could unite operations and provide the business-wide value that the company was seeking. They approached Grantfen, initially on a consultancy basis, to guide the organisation on the route that it should be taking and the technologies that could support its ambition. Grantfen quickly recognised the scope of The Very Group's ambitions for a platform that was easy-to-use and that could bring together information from hundreds of different sensors and technologies. It put forward a comprehensive solution, built on the Genetec Security Center unified platform. Video surveillance, access control, ANPR and security integration Incorporating video surveillance and analytics, access control, automatic number plate recognition and integration with other key business systems, this allowed The Very Group to deploy state-of-the-art technologies from a range of vendors, including HID Global, Axis Communications and Senstar. Perhaps the most important solution needed was tracking who was coming in and out of the building, with such a large workforce, combined with inbound and outbound deliveries, the facility has hundreds of people inside at any one time. Previously, security manually searched people selected at random. Enhanced data security The Very Group has been able to adapt the solution and write its own code However, thanks to the robust Genetec software development kit and Grantfen's specialist development expertise, The Very Group has been able to adapt the solution and write its own code, in order to use the access control system to implement truly random searches. This has involved getting permission to hold employee data, but again, thanks to the new system brought together by Genetec Security Center, the data is housed safely. Automatic number plate recognition (ANPR) Moving from three fulfilment centres into one, consolidated facility meant a change in operations for The Very Group, and security needed to mirror this evolution. Therefore, with the volume of traffic coming in and out of the site increasing, The Very Group implemented automatic number plate recognition (ANPR). Heavy goods vehicles could be monitored coming in and out of the site, enabling those in the diary to enter and exit the grounds in an efficient manner. Plus, with timestamps now able to show when vehicles entered or exited the grounds, it helped with yard management and traffic flow, with Security Center able to generate reports on how traffic is moving around the yard. Car park management and CCTV control room monitoring Employees are able to take advantage of this system as well, with the ANPR technology recognising them and seamlessly letting them into the car park. This enhanced integration has benefitted other areas of the business too. The CCTV control room is now able to monitor people and freight flow, looking at movements, such as trailers, in order to help maximise efficiencies and ensure high health and safety standards. The opening of Skygate, our new fulfilment centre, means a new era for the group" Dean Cooper, Head of Security at The Very Group, commented "The opening of Skygate, our new fulfilment centre, means a new era for the group. We are a digitally-led business, and the fact that we are now able to enhance operations and yield more value from security functions, is going to help us operationally. Genetec and Grantfen have played a huge part in accelerating our sophistication in this area and I look forward to how we can gain increasing insights from all that the technology has to offer." Efficient inter-departmental collaboration While the roll-out has been relatively recent, the positive effects are already being felt across the business. This has led to future plans about what else could be introduced, all underpinned by Genetec Security Center. "Genetec Security Center is helping to improve inter-departmental collaboration, thanks to its reporting functions, alongside benefiting operations and ensuring the security of the facility. We are an ambitious business, and as we grow, we need a system that will continue to evolve with our requirements. Genetec enables this, and alongside its deep integration and leading analytics, we look forward to continuing the partnership over years to come", concluded Dean Cooper.