Senstar Intruder Alarm Accessories
(6)
Browse Intruder Alarm Accessories
Intruder alarm accessory products updated recently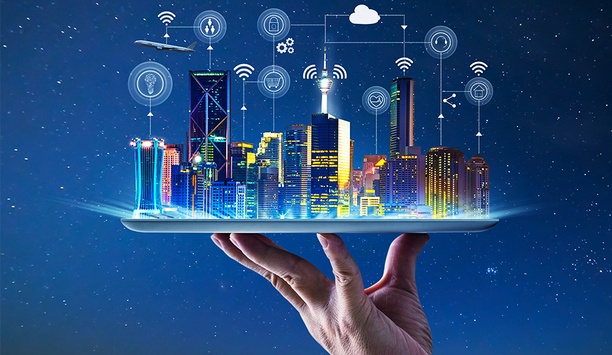 Security and safety drive smart building strategies for the future
Johnson Controls recently unveiled the findings of its 2018 Energy Efficiency Indicator (EEI) survey that examined the current and planned investments and key drivers to improve energy efficiency and building systems integration in facilities. Systems integration was identified as one of the top technologies expected to have the biggest impact on the implementation in smart buildings over the next five years, with respondents planning to invest in security, fire and life-safety integrations more so than any other systems integration in the next year. As advanced, connected technologies drive the evolution of smart buildings, security and safety technologies are at the center of more intelligent strategies as they attribute to overall building operations and efficiencies. SourceSecurity.com spoke with Johnson Controls, Building Solutions, North America, VP of Marketing, Hank Monaco, and Senior National Director of Municipal Infrastructure and Smart Cities, Lisa Brown, about the results of the study, smart technology investments and the benefits of a holistic building strategy that integrates security and fire and life-safety systems with core building systems. Q: What is the most striking result from the survey, and what does it mean in the context of a building's safety and security systems? The results show an increased understanding about the value of integrating safety and security systems with other building systems Hank Monaco: Investment in building system integration increased 23 percent in 2019 compared to 2018, the largest increase of any measure in the survey. When respondents were asked more specifically what systems they we planning to invest in over the next year, fire and life safety integration (61%) and security system integration (58%) were the top two priorities for organisations. The results show an increased understanding about the value of integrating safety and security systems with other building systems to improve overall operations and bolster capabilities beyond the intended function of an individual system. Q: The survey covers integration of fire, life safety and security systems as part of "smart building" systems. How do smarter buildings increase the effectiveness of security and life safety systems? Hank Monaco: A true "smart building" integrates all building systems – security, fire and life-safety, HVAC, lighting etc. – to create a connected, digital infrastructure that enables individual technologies to be more intelligent and perform more advanced functions beyond what they can do on their own. For example, when sensors and video surveillance are integrated with lighting systems, if abnormal activity is detected on the building premise, key stakeholders can be automatically alerted to increase emergency response time. With integrated video surveillance, they also gain the ability to access surveillance footage remotely to assess the situation. When sensors and video surveillance are integrated with lighting systems abnormal activity on the premise can automatically be detected Q: How can integrated security and life safety systems contribute to greater energy efficiency in a smart building environment? Hank Monaco: Security, fire and life-safety systems can help to inform other building systems about how a facility is used, high-trafficked areas and the flow of occupants within a building. Integrated building solutions produce a myriad of data that can be leveraged to increase operational efficiencies. From an energy efficiency standpoint, actionable insights are particularly useful for areas that are not frequently occupied or off-peak hours as you wouldn't want to heat or cool an entire building for just one person coming in on the weekend. When video surveillance is integrated with HVAC and lighting systems, it can monitor occupancy in a room or hallway. The video analytics can then control the dimming of lights and the temperature depending on occupant levels in a specific vicinity. Similarly, when access control systems are integrated with these same systems, once a card is presented to the reader, it can signal the lights or HVAC system to turn on. In this example, systems integration can ultimately help enable energy savings in the long run. Security and life safety systems contribute to help enable greater energy efficiency and energy savings in the long run Q: What other benefits of integration are there (beyond the core security and life safety functions)? Hank Monaco: Beyond increased security, fire and life-safety functions, the benefits of systems integration include: Increased data and analytics to garner a holistic, streamlined understanding of how systems function and how to improve productivity Ability to track usage to increase efficiency and reduce operational costs Enhanced occupant experience and comfort Increased productivity and workflow to support business objectives Smart-ready, connected environment that can support future technology advancements Q: What lesson or action point should a building owner/operator take from the survey? How can the owner of an existing building leverage the benefits of the smart building environment incrementally and absent a complete overhaul? Lisa Brown: Johnson Controls Energy Efficiency Indicator found that 77% of organisations plan to make investments in energy efficiency and smarter building technology this year. This percentage demonstrates an increased understanding of the benefits of smart buildings and highlights the proactive efforts building owners are taking to adopt advanced technologies. There is an increased understanding that buildings operate more effectively when different building systems are connected As smart buildings continue to evolve, more facilities are beginning to explore opportunities to advance their own spaces. A complete overhaul of legacy systems is not necessary as small investments today can help position a facility to more easily adopt technologies at scale in the future. As a first step, it's important for building owners to conduct an assessment and establish a strategy that defines a comprehensive set of requirements and prioritises use-cases and implementations. From there, incremental investments and updates can be made over a realistic timeline. Q: What is the ROI of smart buildings? Lisa Brown: As demonstrated by our survey, there is an increased understanding that buildings operate more effectively when different building systems are connected. The advanced analytics and more streamlined data that is gathered through systems integration can provide the building-performance metrics to help better understand the return on investment (ROI) of the building systems. This data is used to better understand the environment and make assessments and improvements overtime to increase efficiencies. Moreover, analytics and data provide valuable insights into where action is needed and what type of return can be expected from key investments.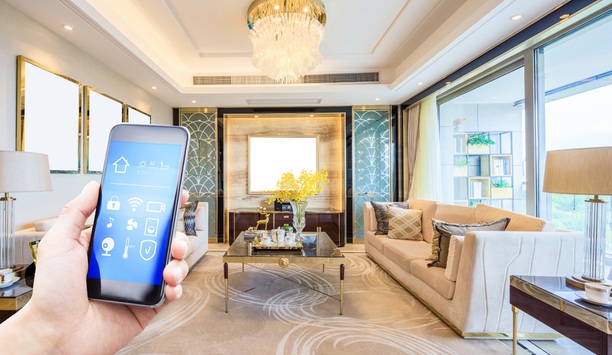 Smart home trends: Combining professional security with the DIY approach
The smart home market has seen significant growth since 2010. Specifically, less than 0.5% of homes in the American region had connected home devices such as thermostats, lighting, security and entertainment in 2010; by the end of 2017, nearly 12% of households in the region will have connected home devices, an average of six devices per home. The success of smart homes started with professional security providers offering bundled packages, focused mostly on security monitoring. However, due to the cost of professional contracts, consumers began to embrace the do-it-yourself (DIY) approach. Despite the challenges and opportunities that come with professional and DIY approaches, the momentum of smart home growth depends on these two approaches working symbiotically. Smart home technology partnerships A few recent examples include the relationship with Vivint and Best Buy and Vivint with Sprint. In most cases, Best Buy is a competitor to Vivint because a consumer can buy point devices and ecosystem and install it themselves or enlist the help of the Geek Squad. Even more recently, Nest announced optional professional monitoring with its Nest Secure products in partnership with MONI. Although this approach isn't new, Scout Alarm, LiveWatch and SimpliSafe already have similar approaches, it continues to stress the need to combine multiple channels and approaches to the smart home market. Moreover, these are examples of symbiotic partnerships that will help the total market. In 2017, there were about 122 million smart home devices shipped globally. The retail channel represented about 62 percent of all device shipments in 2017 and will represent about 70 percent in 2021. Despite the increased demand for professional installation, the do-it-for me approach, most the volume remains with ad-hoc purchases. This includes a consumer video camera or a smart thermostat purchase from a retailer or when a consumer wants to add devices to an existing professionally installed system, they often will buy products from retail. There is a growing needto combine multiplechannels and approachesto the smart home market Furthermore, the multiple-system operator (MSO) and professional security provider channels will be evenly split in 2017; however, by 2021, the MSO channel is expected to be double the market size of the security provider channel. The primary reason for this rapid change over five years is the lack of professional security providers in EMEA and APAC; as a result, MSOs will dominate the professional channels in these regions, while across North America, security providers will maintain a strong market presence. Top trends in smart homes A few of the top trends in smart homes to watch out for over the next 12-24 months include user interface, flexible services, cyber security and adjacent markets. The user interface trend continues to evolve for the smart home. Although voice commands are trending towards becoming the new user interface beyond 2017, the voice will not be the only means to control and interact with the smart home. Mobile phones or tablets will still be required to configure most devices. This means that although the Amazon Echo can control a WeMo plug, the consumer will still be required to download the WeMo app and configure the device. However, after the device is added to the same network as the Echo, the app is no longer needed on a day-to-day basis. Displays will also become increasingly popular throughout homes because the smart home is becoming increasingly isolating. Mobile phones or tablets will still be required to configure most devices in future smart homes DIY ecosystems such as Wink or SmartThings or Philips Hue lighting are often limited to one person with one mobile device. As a result, other members of the household would need access to that mobile device or would need access on their own device after being authorised by the primary user (all assuming a smart speaker is not being used). This is very limiting and the user experience is negatively affected. (Voice assistants like Google Home have added a feature to allow multiple accounts using voice recognition, which will help personalise smart homes.) However, displays in the home are a way to access all devices for anyone in the home. Smart home equipment cost Flexible service offerings and pricing is already taking shape across smart home offerings. DIY installed smart home systems such as Scout Alarm already offer no contract monitoring. Professional monitoring companies are already offering no contract pricing and providers such as Comcast are looking to pilot programs for just video monitoring bundled with Internet for a low monthly fee. Options for financing are also going to become commonplace. Smart home equipment is expensive, especially when attempting out outfit a modest size home (2,500 square feet +). Immediate access to services is becoming more critical. This means consumers should be able to access on-demand service options directly from a mobile device to activate or deactivate professional monitoring. Lastly, pricing still needs to come down for many smart home devices but there is a threshold. Since many smart home devices today do not have a recurring monthly fee, the cost of maintaining mobile apps, platforms and support services must be propped up by higher device prices. However, companies can look to offset some cost by sourcing different material. According to the IHS Markit Teardowns Team, the cost of the metal ring on the Nest 3rd Generation thermostat is $10, which is more expensive than the LCD display which comes in at $9. In comparison, the Ecobee3's most expensive part is the LCD screen at about $4.00. As a result, the Ecobee3 costs nearly $20 less to manufacture compared with the Nest 3rd Generation thermostat. Smart home security Securing the smart home will be a hot topic over the next 12 months. One method of change will be manufacturers requiring consumers to change default passwords. Manufacturers need to start requiring consumers to change passwords before a product can be used. Home routers, for example, often use 'admin' as the username and 'password' as the password and most users never change these. For elder care, door/window sensors and motion sensors could be used in combination with software to monitor routine The challenge that many consumers and suppliers face today is that many passwords are built directly into the firmware and the consumer has no way of making changes. As a result, the integrity of the device comes down to the supplier. As threats become more severe with ransomware and other botnet attacks, manufacturers will need to implement additional thresholds of threat assessments to keep consumers safe. One method involves two-factor authentication. IHS Markit expects the monetisation of cyber-security for residential customers to start appearing in 2018. This means that security service providers would monitor network traffic for the consumer. The software would not be monitored or implemented directly by the consumer; instead, the service provider will take care of all the monitoring of network traffic. What this means is that the software or router would monitor network traffic for patterns and manage which servers are pinged by IoT devices such as consumer video cameras. Care homes and insurance companies Although the compound annual growth rate (CAGR) for smart home device revenue is set to exceed 50% through 2021, the growth could be much higher with support from adjacent markets such as elder care, construction/developers and insurance companies. For elder care, door/window sensors and motion sensors could be used in combination with the software to monitor routine. If an elderly person suddenly changes their routine, this would alert caregivers. This same premise can be used in professional elderly care settings to help staff prioritise patient needs. IHS Markit expects the monetisation of cyber-security for residential customers to startappearing in 2018 Working with insurance companies is another method of reaching the customer with smart home devices; however, the use of insurance is highly fragmented across regions. As a result, North America is the best opportunity as of 2017 to partner with insurance companies. Furthermore, insurance companies are mostly interested in managing the entire ecosystem. Blending professional and DIY smart homes While offering subsidised equipment (smoke detectors and water leak detection) can reduce claims, insurance companies need to have full access to the data – as a result, they are more interested in creating their own platform from scratch or working with a provider to support data analysis. Working closely with builders will also continue to gain traction, especially across EMEA and APAC. By working closely with builders, this reduces the challenges associated with B2C channels and the overall cost of the system can be masked by the mortgage payment, resulting in more system installations with less distribution expense. Overall, the line between professional and DIY smart home is blending. CEDIA and Amazon recently announced a collaboration and Netgear Arlo announced the first wire-free and battery-operated ONVIF compliant camera. With the combination of voice-control, consultations from Amazon and Best Buy, the reduction in the pile of smart home hubs in the basement as more protocols are embedded in gateways/routers, and no further need for the special Apple chip for HomeKit compliance after iOS 11, smart homes are becoming easier to achieve both for consumers and professionals.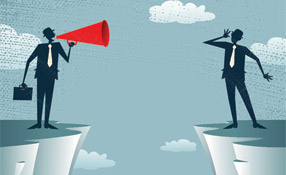 Despite benefit of more efficient 911 responses, ASAP-to-PSAP implementation lags
ASAP-to-PSAP technology automates communications between alarm monitoring companies & PSAPs and dispatches emergency service In April 2015, Cary, N.C., adopted a technology called Automated Secure Alarm Protocol to Public Safety Answering Point (ASAP-to-PSAP), but currently they are among only a handful of emergency 911 call response locales that use ASAP-to-PSAP technology in the United States. Commander Scott Edson of the Los Angeles County Sheriff's Department, speaking to a seminar gathering at ISC West, emphasised the importance of rolling out more implementations of ASAP-to-PSAP. The technology benefits residential and commercial alarm monitoring companies and their customers by eliminating dispatching errors and speeding dispatching times. There are 6,500 PSAPs that respond to emergency 911 calls in the United States. They take more than 250 million 911 phone calls per year from the public and from central station alarm monitoring companies. PSAPs then route the information from 911 calls to the right emergency service and then dispatch police or fire services. ASAP-to-PSAP technology automates the communications between alarm monitoring companies and PSAPs and dispatches the emergency service. The Central Station Alarm Association, the Association of Public Safety Communications Officials and Vector Security developed the software technology back in 2009. So what's the implementation hold-up? "As always, funding is the issue," says Ron Lander, CPP, principal with Ultrasafe Security Specialists in Norco, Calif. "The cities don't want to spend the money. The central stations want to implement it. They say it will reduce personnel needs." Replacing central station phone calls with data entered by a central station operator offers three major benefits, according to a PowerPoint presentation developed by Bill Hobgood, project manager with the Richmond, Va., Public Safety Team. First, it eliminates telephone calls between alarm monitoring companies and PSAPs, which take up time that could be spent with individual 911 callers, who might be in immediate physical danger. It eliminates the inevitable miscommunications between two human beings talking on the telephone – "Speak up, I can't hear you." "Was that Fourth Street or Fifth Street?" "Oh, Fifth Avenue, sorry." Then there are also communications problems related to language in our increasingly multi-cultural society. Finally, and perhaps most important, it speeds the processing and response times by crucial minutes. Research shows that an ASAP communication takes 15 seconds or less to dispatch police or fire units. By comparison, a telephone communication takes 1.5 to 3 minutes or more to dispatch units. Upon implementing ASAP-to-PSAP, there was a 13 percent drop in the number of police alarms handled by telephone An ASAP application carries out three tasks. It translates data from the alarm monitoring company into a format that the PSAP technology can read and process. Second, it updates the alarm monitoring company on the status of the alarm — message accepted and referred to the right emergency service or rejected for one reason or another. Finally, an ASAP application provides continuing updates including cancellation notices from the alarm monitoring company, notices that emergency service has been dispatched, notices that emergency responders have arrived at the scene and notices that events have been closed out. Houston implemented the technology in 2011 and has reaped enormous benefits. According to Bill Hobgood, Houston encompasses 634 square miles, has a population of 2.3 million people and runs the nation's fourth largest PSAP. The city receives more than 2,600 police alarms weekly from 43,000 alarm systems monitored by three alarm companies. Upon implementing ASAP-to-PSAP, there was a 13 percent drop in the number of police alarms handled by telephone. Non-emergency telephone calls declined by 15 percent. The PSAP estimates that it is saving $1 - $2 million annually. What about accuracy and response times? Hobgood studied results in his own city of Richmond as well as York County, Va., in the Tidewater region, both of which implemented ASAP-to-PSAP in 2011. Hobgood's study found that when the system eliminated call-taker involvement, it eliminated spelling mistakes and accidental transposition of street address numbers. It also eliminated problems related to low-volume headsets and accents. Those are impressive business and performance improvements, which is driving Commander Edson's interest in rolling out more implementations.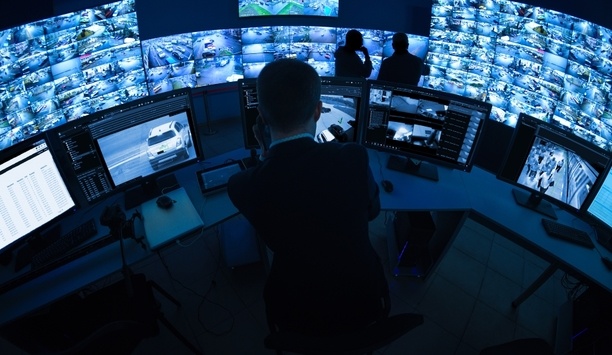 Senstar releases Symphony 7.3 VMS platform with enhanced user experience and performance
Senstar, a provider of video management and perimeter intrusion detection solutions, is pleased to announce the release of Senstar Symphony 7.3. The award-winning Symphony delivers an all-in-one solution for video, security, and information management. Symphony works with cameras from all major manufacturers, scales to deployments of any size, and is easy to use and configure. With built-in support for video analytics, perimeter intrusion detection sensors, and access control, Symphony is a highly versatile and cost-effective video surveillance platform. "With Symphony 7.3, Senstar is building on the software's success as a premier platform allowing businesses to aggregate data into actionable information," said Product Manager Andrew Smedley. Better user experience Symphony Windows® client optimised for high resolution displays including 4K 40% improved response time to display live video 50% improved video switching time Improved alarm notification Face Recognition updated with intelligent real-time algorithms to enhance accuracy and security Automatic License Plate Recognition updated to improve accuracy in busy and/or noisy scenes Left and Removed Item Detection updated to improve accuracy in scenes with fluctuating or reflected lighting Expanded bi-directional integrations Rule engine can be configured to conditionally trigger outputs in Senstar perimeter intrusion detection products, such as controlling Senstar LM100 lighting intensity Rule engine can be configured to conditionally trigger actions, such as locking or unlocking a door in Symphony Access Control Senstar Symphony 7.3 is available worldwide in Arabic, Chinese (Simplified), English, French, German, Portuguese, Spanish and Turkish. Senstar hardware appliances, such as the R-Series Network Video Recorder, can be upgraded to the latest version with a valid maintenance agreement.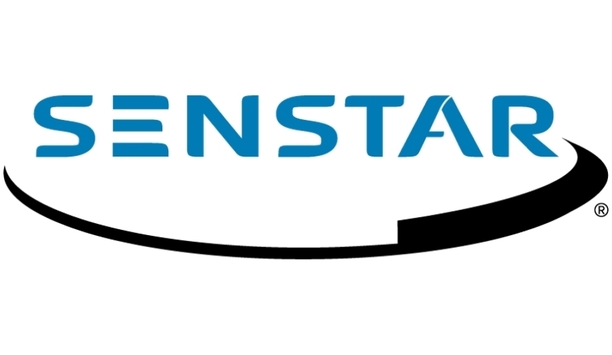 Senstar's LM100 hybrid perimeter intrusion detection and lighting system secures a US electrical utility company
Senstar, a provider of perimeter intrusion detection systems and video management solutions, has published a case study detailing how the Senstar LM100 hybrid perimeter intrusion detection and intelligent lighting system is simplifying security for a US electrical utility company. For many years, the utility company has integrated its perimeter intrusion detection and lighting systems. Recently, the company has begun installing the Senstar LM100 which provides detection and lighting in one product, and saves them over $80,000 per site. The savings are a result of the reduction of electrical requirements, conduit, grounding, and associated labour, as well as the removal of certain equipment from project scope that are required for the two-system integration. Combining functions of two systems in one "The LM100 combines all of the functions the two systems provide and it saves us a lot of money," said the utility company's security administrator. "It is also simpler to integrate and has better functionality." The Senstar LM100's perimeter LED-based lighting acts as an initial deterrentThe Senstar LM100's perimeter LED-based lighting acts as an initial deterrent. If an intruder persists and an attempt to cut, climb or otherwise break through the fence is detected, the closest luminaire begins to strobe, and an alert is sent via a security management system. The intruder knows immediately they have been detected and that their exact location is known by security and others in the vicinity. Protecting property and assets "Why use two systems when the same job can be done by one," said Senstar Product Manager Todd Brisebois. "With the combined sensing and lighting capabilities of the LM100, this is the only system that has its lighting affected by its sensing all while reducing costs related to operation, theft, vandalism and electricity usage with minimal light pollution. Above all, the LM100 provides peace of mind for those who need to protect their property and assets." Another key benefit the utility company is realising from the LM100 is its high colour rendering (CRI) index which maximises camera performance, providing clear and concise images of the intrusion attempt, so the security personnel at the monitoring station can more effectively assess the situation and initiate an appropriate response. The Senstar LM100 is now installed at three of the utility company's sites, with an additional 43 other sites planned.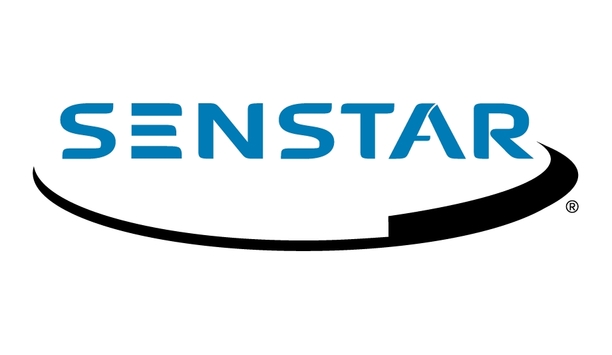 Senstar to secure five airports with its video management, facial recognition and intrusion detection systems
Senstar, a provider of video management systems (VMS) and perimeter intrusion detection systems (PIDS), is pleased to announce its products were recently selected to protect five airports in various locations around the world. These sites join the list of hundreds of civilian and military airports currently using Senstar products. "Airport infrastructure and assets represent a vital economic engine for many cities and countries making them prime targets for vandals, thieves and terrorists," said Senior Vice President and Chief Operating Officer Jeremy Weese. "Senstar products help to keep operations, goods and people safe and moving." Improve security monitoring Senstar's VMS, video analytics, and associated hardware reduce operator workload and improve overall security monitoring by automatically detecting persons of interest, items left in public spaces, crowd formations, and wrong way movement between landside-airside egress points. These technologies also streamline operations and centralise IT management in the cloud, saving time and money. While Senstar VMS and PIDS are open platforms designed for integration with a wide variety of systems" Senstar's PIDS provide early warning of unauthorised entry onto airport grounds, including into sensitive areas within the apron such as aircraft parking, fuel storage, electrical substations, and navigation/communication equipment areas. "While Senstar VMS and PIDS are open platforms designed for integration with a wide variety of systems, they work even better together," said Mr. Weese. Perimeter intrusion attempt Built-in integration enables security personnel to monitor a wide range of sensors and cameras from a single workstation, with the end result being simplified operator interfaces and reduced response times. For a real world demonstration on the benefits of integrated VMS and PIDS solutions, watch Senstar's surveillance video of a recent perimeter intrusion attempt. The new airport projects use the following Senstar products: Symphony VMS (manages 250 cameras), Enterprise Manager software (centralised cloud management), Thin Client network video display appliances, Face Recognition, Automatic License Plate Recognition, Left and Removed Item Detection, Outdoor People and Vehicle Tracker analytics, FiberPatrol® fiber optic fence-mounted intrusion detection system, and OmniTrax® buried cable intrusion detection system.
Featured white papers
A blind spot in governance, risk and compliance
Download
H.265 High Efficiency Coding: Video compression for security applications
Download
How to overcome the storage challenges of adopting surveillance AI
Download