Axis Communications Intruder Alarm Accessories
(2)
Browse Intruder Alarm Accessories
Intruder alarm accessory products updated recently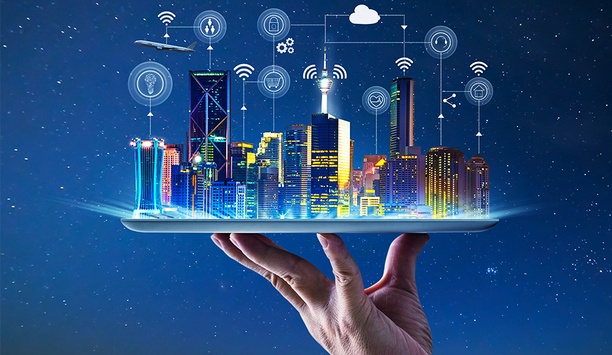 Security and safety drive smart building strategies for the future
Johnson Controls recently unveiled the findings of its 2018 Energy Efficiency Indicator (EEI) survey that examined the current and planned investments and key drivers to improve energy efficiency and building systems integration in facilities. Systems integration was identified as one of the top technologies expected to have the biggest impact on the implementation in smart buildings over the next five years, with respondents planning to invest in security, fire and life-safety integrations more so than any other systems integration in the next year. As advanced, connected technologies drive the evolution of smart buildings, security and safety technologies are at the center of more intelligent strategies as they attribute to overall building operations and efficiencies. SourceSecurity.com spoke with Johnson Controls, Building Solutions, North America, VP of Marketing, Hank Monaco, and Senior National Director of Municipal Infrastructure and Smart Cities, Lisa Brown, about the results of the study, smart technology investments and the benefits of a holistic building strategy that integrates security and fire and life-safety systems with core building systems. Q: What is the most striking result from the survey, and what does it mean in the context of a building's safety and security systems? The results show an increased understanding about the value of integrating safety and security systems with other building systems Hank Monaco: Investment in building system integration increased 23 percent in 2019 compared to 2018, the largest increase of any measure in the survey. When respondents were asked more specifically what systems they we planning to invest in over the next year, fire and life safety integration (61%) and security system integration (58%) were the top two priorities for organisations. The results show an increased understanding about the value of integrating safety and security systems with other building systems to improve overall operations and bolster capabilities beyond the intended function of an individual system. Q: The survey covers integration of fire, life safety and security systems as part of "smart building" systems. How do smarter buildings increase the effectiveness of security and life safety systems? Hank Monaco: A true "smart building" integrates all building systems – security, fire and life-safety, HVAC, lighting etc. – to create a connected, digital infrastructure that enables individual technologies to be more intelligent and perform more advanced functions beyond what they can do on their own. For example, when sensors and video surveillance are integrated with lighting systems, if abnormal activity is detected on the building premise, key stakeholders can be automatically alerted to increase emergency response time. With integrated video surveillance, they also gain the ability to access surveillance footage remotely to assess the situation. When sensors and video surveillance are integrated with lighting systems abnormal activity on the premise can automatically be detected Q: How can integrated security and life safety systems contribute to greater energy efficiency in a smart building environment? Hank Monaco: Security, fire and life-safety systems can help to inform other building systems about how a facility is used, high-trafficked areas and the flow of occupants within a building. Integrated building solutions produce a myriad of data that can be leveraged to increase operational efficiencies. From an energy efficiency standpoint, actionable insights are particularly useful for areas that are not frequently occupied or off-peak hours as you wouldn't want to heat or cool an entire building for just one person coming in on the weekend. When video surveillance is integrated with HVAC and lighting systems, it can monitor occupancy in a room or hallway. The video analytics can then control the dimming of lights and the temperature depending on occupant levels in a specific vicinity. Similarly, when access control systems are integrated with these same systems, once a card is presented to the reader, it can signal the lights or HVAC system to turn on. In this example, systems integration can ultimately help enable energy savings in the long run. Security and life safety systems contribute to help enable greater energy efficiency and energy savings in the long run Q: What other benefits of integration are there (beyond the core security and life safety functions)? Hank Monaco: Beyond increased security, fire and life-safety functions, the benefits of systems integration include: Increased data and analytics to garner a holistic, streamlined understanding of how systems function and how to improve productivity Ability to track usage to increase efficiency and reduce operational costs Enhanced occupant experience and comfort Increased productivity and workflow to support business objectives Smart-ready, connected environment that can support future technology advancements Q: What lesson or action point should a building owner/operator take from the survey? How can the owner of an existing building leverage the benefits of the smart building environment incrementally and absent a complete overhaul? Lisa Brown: Johnson Controls Energy Efficiency Indicator found that 77% of organisations plan to make investments in energy efficiency and smarter building technology this year. This percentage demonstrates an increased understanding of the benefits of smart buildings and highlights the proactive efforts building owners are taking to adopt advanced technologies. There is an increased understanding that buildings operate more effectively when different building systems are connected As smart buildings continue to evolve, more facilities are beginning to explore opportunities to advance their own spaces. A complete overhaul of legacy systems is not necessary as small investments today can help position a facility to more easily adopt technologies at scale in the future. As a first step, it's important for building owners to conduct an assessment and establish a strategy that defines a comprehensive set of requirements and prioritises use-cases and implementations. From there, incremental investments and updates can be made over a realistic timeline. Q: What is the ROI of smart buildings? Lisa Brown: As demonstrated by our survey, there is an increased understanding that buildings operate more effectively when different building systems are connected. The advanced analytics and more streamlined data that is gathered through systems integration can provide the building-performance metrics to help better understand the return on investment (ROI) of the building systems. This data is used to better understand the environment and make assessments and improvements overtime to increase efficiencies. Moreover, analytics and data provide valuable insights into where action is needed and what type of return can be expected from key investments.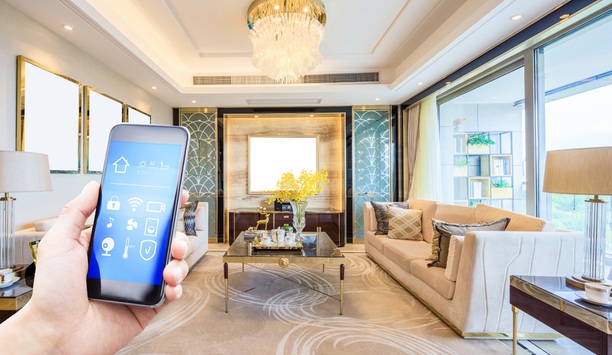 Smart home trends: Combining professional security with the DIY approach
The smart home market has seen significant growth since 2010. Specifically, less than 0.5% of homes in the American region had connected home devices such as thermostats, lighting, security and entertainment in 2010; by the end of 2017, nearly 12% of households in the region will have connected home devices, an average of six devices per home. The success of smart homes started with professional security providers offering bundled packages, focused mostly on security monitoring. However, due to the cost of professional contracts, consumers began to embrace the do-it-yourself (DIY) approach. Despite the challenges and opportunities that come with professional and DIY approaches, the momentum of smart home growth depends on these two approaches working symbiotically. Smart home technology partnerships A few recent examples include the relationship with Vivint and Best Buy and Vivint with Sprint. In most cases, Best Buy is a competitor to Vivint because a consumer can buy point devices and ecosystem and install it themselves or enlist the help of the Geek Squad. Even more recently, Nest announced optional professional monitoring with its Nest Secure products in partnership with MONI. Although this approach isn't new, Scout Alarm, LiveWatch and SimpliSafe already have similar approaches, it continues to stress the need to combine multiple channels and approaches to the smart home market. Moreover, these are examples of symbiotic partnerships that will help the total market. In 2017, there were about 122 million smart home devices shipped globally. The retail channel represented about 62 percent of all device shipments in 2017 and will represent about 70 percent in 2021. Despite the increased demand for professional installation, the do-it-for me approach, most the volume remains with ad-hoc purchases. This includes a consumer video camera or a smart thermostat purchase from a retailer or when a consumer wants to add devices to an existing professionally installed system, they often will buy products from retail. There is a growing needto combine multiplechannels and approachesto the smart home market Furthermore, the multiple-system operator (MSO) and professional security provider channels will be evenly split in 2017; however, by 2021, the MSO channel is expected to be double the market size of the security provider channel. The primary reason for this rapid change over five years is the lack of professional security providers in EMEA and APAC; as a result, MSOs will dominate the professional channels in these regions, while across North America, security providers will maintain a strong market presence. Top trends in smart homes A few of the top trends in smart homes to watch out for over the next 12-24 months include user interface, flexible services, cyber security and adjacent markets. The user interface trend continues to evolve for the smart home. Although voice commands are trending towards becoming the new user interface beyond 2017, the voice will not be the only means to control and interact with the smart home. Mobile phones or tablets will still be required to configure most devices. This means that although the Amazon Echo can control a WeMo plug, the consumer will still be required to download the WeMo app and configure the device. However, after the device is added to the same network as the Echo, the app is no longer needed on a day-to-day basis. Displays will also become increasingly popular throughout homes because the smart home is becoming increasingly isolating. Mobile phones or tablets will still be required to configure most devices in future smart homes DIY ecosystems such as Wink or SmartThings or Philips Hue lighting are often limited to one person with one mobile device. As a result, other members of the household would need access to that mobile device or would need access on their own device after being authorised by the primary user (all assuming a smart speaker is not being used). This is very limiting and the user experience is negatively affected. (Voice assistants like Google Home have added a feature to allow multiple accounts using voice recognition, which will help personalise smart homes.) However, displays in the home are a way to access all devices for anyone in the home. Smart home equipment cost Flexible service offerings and pricing is already taking shape across smart home offerings. DIY installed smart home systems such as Scout Alarm already offer no contract monitoring. Professional monitoring companies are already offering no contract pricing and providers such as Comcast are looking to pilot programs for just video monitoring bundled with Internet for a low monthly fee. Options for financing are also going to become commonplace. Smart home equipment is expensive, especially when attempting out outfit a modest size home (2,500 square feet +). Immediate access to services is becoming more critical. This means consumers should be able to access on-demand service options directly from a mobile device to activate or deactivate professional monitoring. Lastly, pricing still needs to come down for many smart home devices but there is a threshold. Since many smart home devices today do not have a recurring monthly fee, the cost of maintaining mobile apps, platforms and support services must be propped up by higher device prices. However, companies can look to offset some cost by sourcing different material. According to the IHS Markit Teardowns Team, the cost of the metal ring on the Nest 3rd Generation thermostat is $10, which is more expensive than the LCD display which comes in at $9. In comparison, the Ecobee3's most expensive part is the LCD screen at about $4.00. As a result, the Ecobee3 costs nearly $20 less to manufacture compared with the Nest 3rd Generation thermostat. Smart home security Securing the smart home will be a hot topic over the next 12 months. One method of change will be manufacturers requiring consumers to change default passwords. Manufacturers need to start requiring consumers to change passwords before a product can be used. Home routers, for example, often use 'admin' as the username and 'password' as the password and most users never change these. For elder care, door/window sensors and motion sensors could be used in combination with software to monitor routine The challenge that many consumers and suppliers face today is that many passwords are built directly into the firmware and the consumer has no way of making changes. As a result, the integrity of the device comes down to the supplier. As threats become more severe with ransomware and other botnet attacks, manufacturers will need to implement additional thresholds of threat assessments to keep consumers safe. One method involves two-factor authentication. IHS Markit expects the monetisation of cyber-security for residential customers to start appearing in 2018. This means that security service providers would monitor network traffic for the consumer. The software would not be monitored or implemented directly by the consumer; instead, the service provider will take care of all the monitoring of network traffic. What this means is that the software or router would monitor network traffic for patterns and manage which servers are pinged by IoT devices such as consumer video cameras. Care homes and insurance companies Although the compound annual growth rate (CAGR) for smart home device revenue is set to exceed 50% through 2021, the growth could be much higher with support from adjacent markets such as elder care, construction/developers and insurance companies. For elder care, door/window sensors and motion sensors could be used in combination with the software to monitor routine. If an elderly person suddenly changes their routine, this would alert caregivers. This same premise can be used in professional elderly care settings to help staff prioritise patient needs. IHS Markit expects the monetisation of cyber-security for residential customers to startappearing in 2018 Working with insurance companies is another method of reaching the customer with smart home devices; however, the use of insurance is highly fragmented across regions. As a result, North America is the best opportunity as of 2017 to partner with insurance companies. Furthermore, insurance companies are mostly interested in managing the entire ecosystem. Blending professional and DIY smart homes While offering subsidised equipment (smoke detectors and water leak detection) can reduce claims, insurance companies need to have full access to the data – as a result, they are more interested in creating their own platform from scratch or working with a provider to support data analysis. Working closely with builders will also continue to gain traction, especially across EMEA and APAC. By working closely with builders, this reduces the challenges associated with B2C channels and the overall cost of the system can be masked by the mortgage payment, resulting in more system installations with less distribution expense. Overall, the line between professional and DIY smart home is blending. CEDIA and Amazon recently announced a collaboration and Netgear Arlo announced the first wire-free and battery-operated ONVIF compliant camera. With the combination of voice-control, consultations from Amazon and Best Buy, the reduction in the pile of smart home hubs in the basement as more protocols are embedded in gateways/routers, and no further need for the special Apple chip for HomeKit compliance after iOS 11, smart homes are becoming easier to achieve both for consumers and professionals.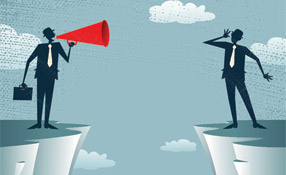 Despite benefit of more efficient 911 responses, ASAP-to-PSAP implementation lags
ASAP-to-PSAP technology automates communications between alarm monitoring companies & PSAPs and dispatches emergency service In April 2015, Cary, N.C., adopted a technology called Automated Secure Alarm Protocol to Public Safety Answering Point (ASAP-to-PSAP), but currently they are among only a handful of emergency 911 call response locales that use ASAP-to-PSAP technology in the United States. Commander Scott Edson of the Los Angeles County Sheriff's Department, speaking to a seminar gathering at ISC West, emphasised the importance of rolling out more implementations of ASAP-to-PSAP. The technology benefits residential and commercial alarm monitoring companies and their customers by eliminating dispatching errors and speeding dispatching times. There are 6,500 PSAPs that respond to emergency 911 calls in the United States. They take more than 250 million 911 phone calls per year from the public and from central station alarm monitoring companies. PSAPs then route the information from 911 calls to the right emergency service and then dispatch police or fire services. ASAP-to-PSAP technology automates the communications between alarm monitoring companies and PSAPs and dispatches the emergency service. The Central Station Alarm Association, the Association of Public Safety Communications Officials and Vector Security developed the software technology back in 2009. So what's the implementation hold-up? "As always, funding is the issue," says Ron Lander, CPP, principal with Ultrasafe Security Specialists in Norco, Calif. "The cities don't want to spend the money. The central stations want to implement it. They say it will reduce personnel needs." Replacing central station phone calls with data entered by a central station operator offers three major benefits, according to a PowerPoint presentation developed by Bill Hobgood, project manager with the Richmond, Va., Public Safety Team. First, it eliminates telephone calls between alarm monitoring companies and PSAPs, which take up time that could be spent with individual 911 callers, who might be in immediate physical danger. It eliminates the inevitable miscommunications between two human beings talking on the telephone – "Speak up, I can't hear you." "Was that Fourth Street or Fifth Street?" "Oh, Fifth Avenue, sorry." Then there are also communications problems related to language in our increasingly multi-cultural society. Finally, and perhaps most important, it speeds the processing and response times by crucial minutes. Research shows that an ASAP communication takes 15 seconds or less to dispatch police or fire units. By comparison, a telephone communication takes 1.5 to 3 minutes or more to dispatch units. Upon implementing ASAP-to-PSAP, there was a 13 percent drop in the number of police alarms handled by telephone An ASAP application carries out three tasks. It translates data from the alarm monitoring company into a format that the PSAP technology can read and process. Second, it updates the alarm monitoring company on the status of the alarm — message accepted and referred to the right emergency service or rejected for one reason or another. Finally, an ASAP application provides continuing updates including cancellation notices from the alarm monitoring company, notices that emergency service has been dispatched, notices that emergency responders have arrived at the scene and notices that events have been closed out. Houston implemented the technology in 2011 and has reaped enormous benefits. According to Bill Hobgood, Houston encompasses 634 square miles, has a population of 2.3 million people and runs the nation's fourth largest PSAP. The city receives more than 2,600 police alarms weekly from 43,000 alarm systems monitored by three alarm companies. Upon implementing ASAP-to-PSAP, there was a 13 percent drop in the number of police alarms handled by telephone. Non-emergency telephone calls declined by 15 percent. The PSAP estimates that it is saving $1 - $2 million annually. What about accuracy and response times? Hobgood studied results in his own city of Richmond as well as York County, Va., in the Tidewater region, both of which implemented ASAP-to-PSAP in 2011. Hobgood's study found that when the system eliminated call-taker involvement, it eliminated spelling mistakes and accidental transposition of street address numbers. It also eliminated problems related to low-volume headsets and accents. Those are impressive business and performance improvements, which is driving Commander Edson's interest in rolling out more implementations.
Quanika tech available through NIT makes security and corporate systems integration easier for Middle East and Africa projects
IT and security systems integrators across the Middle East and Africa can now deliver more efficient, off-the-shelf integration of complete corporate systems - including access control, visitor management, security and building management - following a distribution agreement between Quanika and NIT, an Ingram Micro Company. Quanika's modular, ready-made approach is designed to make integration straightforward, even for the most complex, multi-site projects, enabling organisations to adapt their on-site operations quickly to meet rapidly changing circumstances, and run them efficiently from a single interface. A1001 and A1601 controllers The company works with systems integrators, consultants, and end-user enterprises globally to leverage seamless integration with Axis Communications' A1001 and A1601 controllers for unlimited doors and users, network cameras and audio devices. Quanika also allows integrators to scale up AXIS Camera Station VMS to encompass more cameras and cover multiple sites as well as giving them the extensibility choice of Milestone's powerful XProtect for video management. Quanika's portfolio of solutions is designed to eliminate the inefficiencies of siloed solutions Quanika's portfolio of solutions is designed to eliminate the inefficiencies of siloed solutions to enable more productive connections between people, physical infrastructure, and corporate systems. Quanika Compact is a practical and affordable choice for small-to-medium applications in healthcare, retail, manufacturing, logistics and similar locations, giving users the ability to tie together and flexibly manage multiple sites. Visitor management solution Quanika Enterprise is designed for larger scale facilities and corporate enterprises, including multi-purpose buildings, hotels, transportation hubs, hospitals, and universities, giving organisations complete control and situational awareness across their entire estates globally. The Quanika VisitorPoint visitor management solution streamlines and automates operations. Delivering a frictionless and contactless experience, Quanika VisitorPoint is becoming essential during the COVID-era to minimise interaction and risks to frontline staff and reduce contact with doors and surfaces, while acting as a force multiplier for the efficient management, control and tracking of visitors and contractors access and movements throughout facilities. Building management systems As well as providing new technology application routes for security systems integrators, the distribution agreement opens up extensive project options for NIT's customer base of IT systems integrators, allowing them to deliver modular, commerical off-the-shelf (COTS) security and safety solutions with an extensive choice of third-party systems - everything from intruder alarms, fire, and building management systems to individual, operations-specific business management databases, systems, or devices. Welcoming the deal, Bassel Al Fakir, Managing Director NIT, an Ingram Micro Company, said that Quanika's solutions are expected to make it easier for NIT customers to deliver solutions with a single, intuitive, security and safety management interface. Integrators and consultants Our customers will be able to use Quanika's off-the-shelf solutions and 24/7 support to integrate best-in-class technologies" "NIT's distribution agreement with Quanika will provide major opportunities for ICT integrators and consultants across the Middle East and Africa," he said. "Our customers will be able to use Quanika's off-the-shelf solutions and 24/7 support to integrate best-in-class technologies and deliver new levels of insight and control." Quanika Managing Director, Leo Cook, said the agreement would also help integrators and their customers improve operational efficiency and meet the unprecedented challenges now facing them. Seamless operational efficiency "It's never been more important for organisations to be able to manage their operations efficiently, and to let their people to work safely, flexibly and securely," he said. "Quanika is already helping customers globally to meet today's rapidly evolving challenges." "We are helping organisations to pivot their operations, including managing their people and networks more efficiently, and improving the way they use their buildings. We now look forward to working with NIT customers across the region to deliver seamless, advanced solutions here."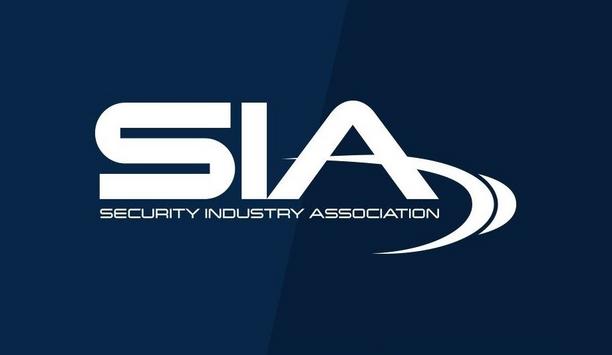 Security Industry Association discloses the winners of the 2020 SIA Women in Security Forum Scholarship
The Security Industry Association (SIA) has selected 12 recipients for the inaugural SIA Women in Security Forum Scholarship – a program developed by the SIA Women in Security Forum designed to further educational opportunities and promote advancement for a diverse security workforce. Through this new scholarship – open to SIA members and student members – each awardee will receive $6,650 to use toward continuing education and professional development courses, conferences or webinars, SIA program offerings, repayment of student loan debt and/or other academic or education programs. "The SIA Women in Security Forum continues to break new ground, inspire me and many others and provide unique opportunities for the widest spectrum of people possible to thrive in this field through initiatives like this new scholarship offering," said SIA CEO Don Erickson. "We congratulate this talented and historic first class of SIA Women in Security Forum Scholarship winners and look forward to celebrating their many accomplishments to come." 2020 Scholarship winners The winners for the 2020 SIA Women in Security Forum Scholarship are: Ryane Burke, Partner Marketing and Events Manager, Identiv Margurie Evans, SIA student member; Event Security Lead, Phoenix Suns Antoinette King, Key Account Manager – end-user, Axis Communications Kavya Madhusudhan, Senior Project Engineer, Allegion Erin Mann, Customer Experience and Strategy Marketing Manager, Multifamily, Allegion Canada Inc. Daphne Navarro, SIA student member Sheethal Rao, Mechanical Engineer, Allegion Jenna Rolfe, SIA student member; Junior Readiness and Security Policy Officer, Global Affairs Canada Joneka Russell, Security Offer, Allied Universal Holly Sanson, Marketing Manager, ADT Commercial Kerri Sutherland, Human Resources Business Partner, Axis Communications Rachel Wyatt-Swanson, Director of Business Development, Cherokee Nation Security & Defense These honourees were selected with the help of SIA's Scholarship Selection Committee – a group comprised of volunteers from the SIA Women in Security Forum and SIA's Human Resources Committee. SIA thanks the scholarship committee and its chairs for their work in evaluating the 2020 scholarship applications. The leadership of women SIA's Women in Security Forum works to engage all security professionals to promote the leadership of women SIA's Women in Security Forum works to engage all security professionals to promote, recruit and cultivate the leadership of women for a more inclusive and diversified industry. The forum's key efforts and activities – in addition to the scholarship – include the SIA Progress Award, which celebrates individuals who advance opportunities and pave the way to success for women in the security industry. Activities also include quarterly virtual education series; collaborative projects with other organisations that seek to empower women in the security and technology fields; sponsorship of the Women in Biometrics Awards. Biometric identity and security industry The initiative recognises distinguished females in the biometric identity and security industry; thought leadership opportunities; and engaging networking and professional growth events. The SIA Women in Security Forum is open to all employees of SIA member companies. The 2020 SIA Women in Security Forum Scholarship is generously supported by Diamond Level donor Axis Communications; Emerald Level donors Alarm.com, Allegion, Altronix and BCD International; Ruby Level donors Integrated Security Technologies, Brivo and Securitas. Donors Also, Sapphire Level donors Maureen Carlo, director of strategic alliances at BCD International, Ted Curtin, president of Repworks, Martha Entwistle, Women in Security Forum member, SIA CEO Don Erickson, John Gallagher, vice president of marketing at Viakoo, John Nemerofsky, chief operating officer at SAGE Integration, GSA Schedules Inc. Additionally, also supported by SAGE Integration, Security Specifiers, SoundSecure and Imperial Capital; and scholarship program affiliates SDM, SecurityInfoWatch, Security Matters, Security Sales & Integration and Security Systems News.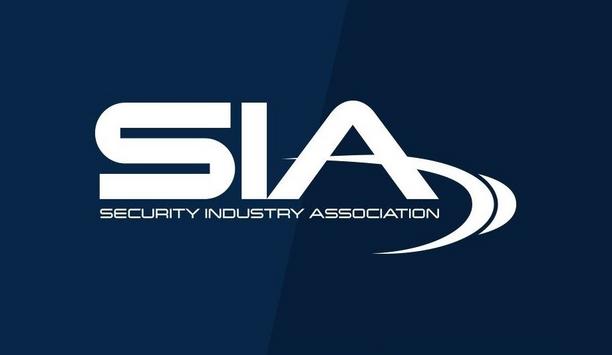 Security Industry Association announces the winners of the 2020 SIA New Product Showcase Awards
The Security Industry Association (SIA) has announced the 2020 winners of the SIA New Product Showcase Awards, the flagship awards program in partnership with ISC West recognising innovative security products, services and solutions. Top among the winners – who were recognised on July 9 during a virtual awards show – was Leica Geosystems, part of Hexagon, receiving the 2020 Best New Product Award. Since its inception in 1979, the SIA New Product Showcase has been the security industry's premier product awards program. New products are reviewed by a panel of judges with extensive industry experience, and in 2020, following significant deliberations, the 30 judges presented awards for technologies covering 23 product and service categories. Leica Geosystems, part of Hexagon, received the Best New Product honour for its 3D Surveillance with Leica BLK247, submitted in the Emerging Technologies category. Building security The 3D Surveillance with Leica BLK247 is "a first-of-its-kind reality capture sensor for building security and operations," said Leica Geosystems. "It is the latest product in the company's BLK product line, a collection of reality capture, scanning and photogrammetry hardware and software. The BLK247 offers continuous, 24/7 LiDAR-based 3D monitoring and change detection within spaces. It does this using LiDAR, 3D digital fencing and continuous scanning to monitor buildings and spaces 24 hours a day, 7 days a week." The prestigious Judges' Choice Award was presented to Suprema Inc. for the Airfob Patch product, submitted in the Access Control Devices & Peripherals Hardware – Wireless category. "Airfob Patch is the world's first mobile-to-RF-card signal translator, enabling mobile phones to communicate with the existing RF card readers," said Suprema Inc. "Wire, batteries nor construction is required for installation. Airfob Patch charges itself by using the existing RF field signals transmitted from the RF reader. It transforms the RF fields into its own power source." New Product Showcase Merit Award SIA is proud to present John Spooner with the 2020 SIA New Product Showcase Merit Award" Additionally, John Spooner – executive vice president at Alarm Detection Systems and an active volunteer judge in the SIA New Product Showcase program. Spooner received the New Product Showcase Merit Award, which recognises an individual or company who, through their support of the New Product Showcase, demonstrates a commitment to the vision and mission of the program, contributes to its success and promotes the advancement of SIA and the security industry overall. "SIA is proud to present John Spooner with the 2020 SIA New Product Showcase Merit Award; John has not missed a single SIA New Product Showcase event since he began as an active volunteer judge in the program 17 years ago," said Chris Grniet, chair of the SIA New Product Showcase Committee. "He has always been a fair and honest participant and has never hesitated to jump in and help whenever we need him. He has been exemplary in his commitment, participation and ability to help the group reach consensus." Services and contributions "Following hours of panel-driven judging and technology demonstrations, SIA is thrilled to recognize the 2020 winners of the SIA New Product Showcase Awards for their innovative products, services and contributions representing the best new offerings in the market," said SIA CEO Don Erickson. "SIA applauds all the honourees who received awards in 2020 and particularly Leica Geosystems and Suprema Inc. for standing out in this highly competitive field of entrants to earn the Best New Product and Judges' Choice distinctions. Additionally, we congratulate John Spooner on receiving the 2020 New Product Showcase Merit Award in recognition of his many valuable contributions to this premier program." Award winners The 2020 SIA New Product Showcase winners are: Best New Product Award Winner – Leica Geosystems, Part of Hexagon: 3D Surveillance with Leica BLK247 Judges' Choice Award Winner – Suprema Inc.: Airfob Patch New Product Showcase Merit Award Winner – John Spooner, executive vice president, Alarm Detection Systems Category Awards Access Control Devices & Peripherals Hardware – Wireless Winner – dormakaba: BEST Switch™ Tech Access Control Software, Hardware, Devices & Peripherals – Wired Winner – Swiftlane: Swiftlane Access Control Honourable Mention – Altronix Corporation: Tango Anti-Terrorism/Force Protection and Biometrics Winner – Gibraltar Perimeter Security: G-1441 Ultra-Shallow Bollard Winner – IDEMIA: VisionPass Commercial Monitoring Solutions Winner – IronYun Inc.: AI NVR Edge Analytics Communications and Networking Solutions Winner – Axis Communications, Inc.: AXIS C8210 Network Audio Amplifier Convergence and Integration Solutions Winner – Blue Light: Blue Fusion Design, Diagnostic and Installation Tools Winner – Alarm.com: On-Site Wrap Up Emergency Communication Systems Winner – Verint: NowForce Emerging Technologies Winner – BioConnect: BioConnect's Unified Mobile Access Solution Winner – IPVideo Corporation: HALO IOT Smart Sensor 2.0 Fire/Life Safety Winner – Kidde: Kidde Optica Smoke Detectors Hosted Solutions/Managed Services Winner – SiteOwl: SiteOwl Intrusion Detection and Prevention Solutions (Physical) – Wireless Winner – Alula: Slimline Touchpad Honourable Mention – Cartell: CW-SYS Wireless Driveway System Lock and Key Solutions Winner –Medeco: All Weather Padlock Honourable Mention – Abloy Oy: ABLOY® BEAT Mobile Solutions (Connected) Winner – CloudScann: Visual Intelligence Control Centre (VICC) With VisualC3 Mobile Honourable Mention: Rapid Response Monitoring: rapidSMS Smart Home Solutions Winner – Alarm.com/Building36: Smart Water Valve+Meter Threat/Risk Management Software Applications Winner – Splan Inc.: SIVI™ – Splan Intelligent Visitor Insights Video Surveillance Advanced Imaging Technologies Winner – Axis Communications, Inc.: AXIS Live Privacy Shield Video Surveillance Cameras (HD/Megapixel) Winner – Bosch Security and Safety Systems: MIC IP Ultra 7100i Honourable Mention – Hanwha Techwin: PNM-9085RQZ Video Surveillance Data Storage Winner – Dragonfruit AI: Dragonfruit LiveArchive Video Surveillance Hardware and Accessories Winner – EIZO Inc.: FDF2711W-IP Video Surveillance Management Systems Winner – Airship Industries, Inc.: Airship EMS v5.4.5 During the 2020 SIA New Product Showcase virtual awards ceremony, in addition to the presentation of the overall and category-specific awards, attendees enjoyed hearing insights from New Product Showcase judges into innovations driving product advancements in the security industry.