What are the pitfalls of do-it-yourself security systems?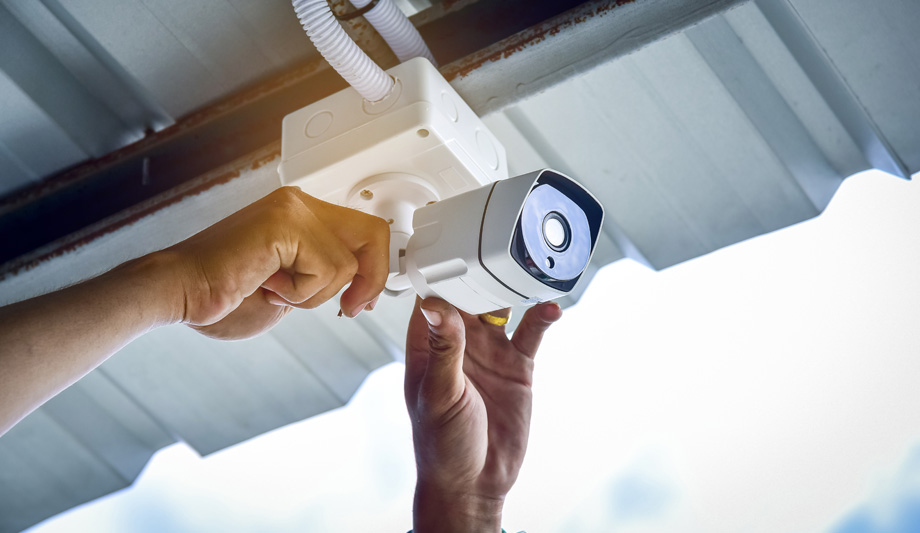 ROUND TABLE DISCUSSIONS
Editor Introduction
"Don't try this at home." It's a common warning, but how does it apply to security systems? With today's systems becoming easier to install, and with customers becoming more tech-savvy, there is a growing market for "do-it-yourself" or DIY home security systems. The trend also extends beyond the home security market: Business end users may also think they can forgo a professional installer and handle installation in-house. The customer may save money by installing a system, but at what risk? We asked this week's Expert Panel Roundtable: What are the pitfalls of "do-it-yourself" when it comes to security systems?
---
While DIY security systems are attractive to consumers because of cost and accessibility, there are certainly pitfalls. DIY applications are most applicable to residential and light commercial security. One of the biggest pitfalls is cybersecurity. Most systems sold in local home improvement stores today are WiFi-based, leaving the equipment itself vulnerable and giving would-be hackers easy access to your security devices and other electronics connected to your home WiFi network. Most consumers lack the expertise to set up DIY systems with firmware encryption that would help prevent such cyber risk. Other pitfalls really center on installation and monitoring best practices. When working with wireless devices, physical barriers and wireless range present challenges that professional systems integration companies already know about and can make sure a system is installed correctly. Also, there is no failsafe when it comes to DIY solutions, which rely on smartphone apps to contact police.
One significant pitfall of DIY for security systems is a potential lack of foresight when it comes to protection from electrical surges and spikes. Security systems and surge protectors require a trained and experienced systems integrator to make sure code requirements and best practices for system reliability and repeatability are met. The surge protector needs to deliver the right level of electrical absorption to handle regular spikes and surges. Commercial use surge protectors specify how much energy the surge protector can absorb and a higher number indicates greater protection. A listed maximum surge current rating will also confirm that the device is a surge protector and not simply a power strip. Without this experience, you could expect delays in permitting, projects flagged by the authority having jurisdiction (AHJ), system downtime, or a system that just doesn't provide the security that is expected.
All facilities pose unique challenges for facility managers who oversee safety and security systems. The recommended course of action is to build a single-source relationship with an experienced security provider who can oversee the design and upkeep of all systems and equipment based on keen industry knowledge and emerging best practices for new technology and solutions. Working with an integrated security partner prevents oversight and relieves facility managers from continually coordinating inspections, tests and maintenance. With a trusted integrated security partner, facility managers are better equipped to minimise disruption and focus on what matters most: a safe, secure environment, maximum efficiency and uptime, and a healthy bottom line.
The internet is a great enabler when it comes to research and allows us to search for products and services to solve our problems. However, being able to find the components you think you might need, does not necessarily mean that you will actually buy or source what you really need! As with all specialist purchases, it makes far more sense to seek the help and advice of a professional. Engaging with security specification or installation professionals will enable you to use their experience and knowledge to recommend (with more certainty) the components needed to actually solve your problem. This expertise also makes it much easier to find the most cost-effective solutions or methods available, avoiding costly or troublesome decisions based upon assumptions, that could catch the untrained person out.
While it's possible to have a successful surveillance system by doing it yourself, there are many considerations those outside of the surveillance industry need to be aware of. One of the most common is use of video surveillance. As video becomes more and more available, the regulation and legal implications around the use of video grows with it. What's more, using a DIY surveillance system is a lot more complicated than just setting up a couple of cameras. Those looking to invest in a surveillance system need to make sure they're not just getting value for money, but getting the equipment that is right for what they want to achieve. For example, a business wanting a 24/7 surveillance system will need to look far beyond the types of video cameras, and look at the how the footage will be stored and used, including what hard drives can deliver security and durability.
---
Editor Summary
Do-it-yourself systems may be tempting because of cost or simplicity, but buyers should beware of the pitfalls as outlined by our Expert Panel Roundtable. The role of professional installation and monitoring of a security system should not be underestimated. Newer DIY systems do not provide the same level of security, and "simple installation" may not take into account several variables that could undermine a system's performance. In many cases, it's better to leave it to the experts.
Featured white papers
Powerful video surveillance protects Red Bull Racing
Download
Making your surveillance cyber secure
Download
Modern, flexible access control secures HafenCity University
Download