What are the mainstream uses for thermal cameras?
27 Sep 2019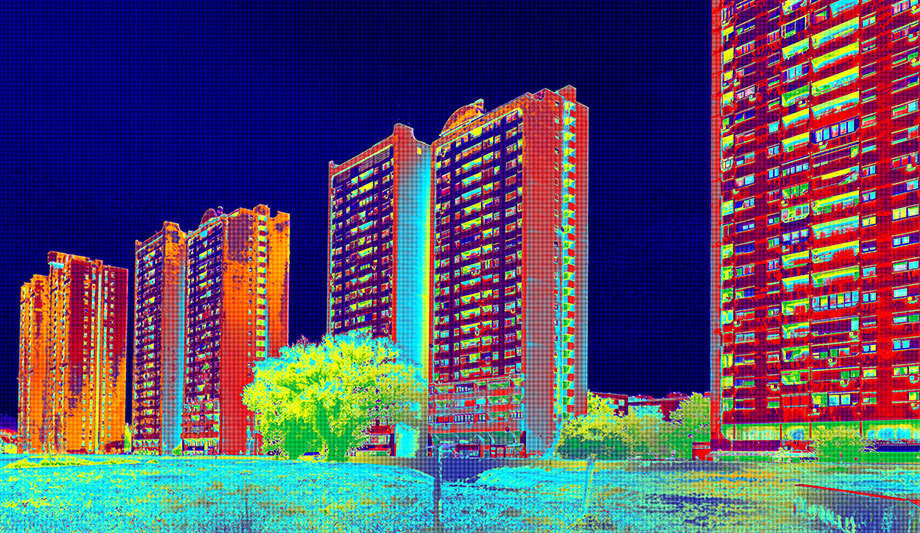 Editor Introduction
The high cost of thermal imaging cameras historically made their use more likely in specialised law enforcement and military applications. However, lower pricing of thermal imaging technologies has opened up a new and expanding market for thermal cameras in the mainstream. We asked this week's Expert Panel Roundtable: What are the new opportunities for thermal cameras in mainstream physical security?
---
Thermal cameras have been the go-to solution for perimeter protection applications for decades. This year, we're seeing more integrations of thermal cameras with other solutions like radar to improve redundancy, long-range detection and alarm verification for airports and other large sites. Thanks to new technology partnerships and thermal offerings, customers are seeing the value of thermal beyond traditional use cases. Today, utilities are not only using thermal for perimeter security, but also for predictive maintenance. Deploying radiometric thermal cameras with temperature trending software enables substation operators to remotely inspect equipment, identify components at risk of overheating, and respond before a component fails. Commercial businesses implementing multi-spectral solutions for remote monitoring and virtual guarding increasingly use solutions that integrate thermal sensors. Users can increase detection accuracy (especially at night), reduce false alarms, and enhance crime prevention. These solutions are seeing greater interest from remote storage companies, construction firms and private marinas.
Thermal imaging cameras not only provide a host of benefits for physical security applications, but they can also play a crucial role in operational efficiency and worker safety for a variety of industrial deployments. While many manufacturing facilities, refineries, and substations utilise thermal cameras for simple perimeter protection, these devices can also provide business-critical insights and automate important tasks. As most industrial facilities deal with heavy machinery; thermal imaging cameras can easily be deployed for predictive maintenance. Additionally, any industry that utilises heat for production, from food processing to carpet manufacturing, can benefit from utilising thermal imaging to enhance and automate fire safety controls, adding another element of protection on their operation.
Thermal cameras provide a powerful level of surveillance and thus have many potential security uses. For example, electricity providers use them to check vital (and often remote) power lines. These are often mounted on drones, offering the flexibility to check from multiple angles. Railway companies use thermal cameras in a similar way, monitoring potential issues on the tracks or infrastructure (such as large or remote storage yards). They also use this technology to detect intruders, to prevent vandalism and to protect people who may have accidentally strayed into these potentially dangerous areas. Thermal cameras are also in use in shipping ports, scanning the location for intruders or suspicious activity – which is especially useful in times of heightened terrorist threats. A more unusual use of the technology is for gamekeeping, where the cameras are used to detect poachers or intruders who put themselves in danger in live shooting areas.
Thermal cameras provide discreet early warnings in a variety of applications. With new legislation around surveillance cameras, such as GDPR, it is sometimes difficult for organisations to get permission to use cameras that show someone's face, but still there is a need to have preventative measures in place. Thermal cameras are not designed to identify individuals but can detect when something is happening that causes the temperature to rise. The camera will not recognise the person's face but can observe that a human is in a specific location and can send an alert notifying operators if a human is noticed approaching a perimeter fence area or other off-limits location.
As the cost of thermal cameras has dropped so significantly over the past eight years, they are becoming more accessible to a greater variety of sectors within the market. For example, office buildings that might typically only use optical cameras will now look at complementing them with thermal cameras. Thermal cameras can not only detect fires, but also can detect changes in the ambient temperature. This means that when they are linked to the building's HVAC system, the air-conditioning will adjust accordingly depending upon the number of people in a room or space. In addition, thermal cameras can be used in grocery stores to protect valuable assets in different ways to the traditional video surveillance cameras. If a freezer breaks or malfunctions, a thermal camera can pick up on this change in temperature immediately, preventing food from becoming spoilt, thus saving the store money in the long run.
Any opportunity to enhance situational awareness and to improve incident response should always be embraced, and there is a solid opportunity to do so with thermal cameras. The primary role of thermal imagery in physical security, in my view, is the enhancement of video in low lighting or environments where traditional video may be occluded. On occasion video may be unable to provide adequate resolution over a wide area – an airport would be a strong example of this, where heat signatures may be identified from a multitude of sources and anomalies detected more rapidly during low light situations. It needn't just be security that thermal imagery enhances. The same technology may be used to identify operational inefficiencies in buildings and create opportunities to deliver business value to the organisation in a multitude of areas.
---
Editor Summary
The opportunities to use thermal cameras are many and varied, as enumerated by our expert panelists. Lower prices have opened the door for these applications – and potentially many more. Although thermal cameras have been around for decades, they now appear to be among the latest "new" tools providing capabilities that make today's security systems – and fire systems, predictive maintenance, HVAC, etc. etc. – even better.