Facility managers and security operations staff are often bombarded with calls from multiple tenants, across several sites — each with unique needs — but traditionally they had no insight or control on the spot. Now, cloud-based solutions with mobile credentials and capabilities are simplifying multi-site management — enabling notifications and remote access, and providing a real-time holistic view across sites to reduce support and operations costs and, ultimately, enhance security.
A traditional building maintenance call, for example, would happen after equipment broke or a system went down. With no visibility into the problem, a technician would have to be dispatched to the site without a full understanding of what tools to bring or how long a fix might take. In some cases, the issue would have already been addressed before anyone arrived — not really a big deal if, say, the temperature was off a few degrees for a few minutes. The big loss was probably time.
But with security, especially across multiple locations, wasted time could be life threatening, so alerts must be timely, information current and response immediate. A cloud-based security management solution puts these capabilities into the hands of security professionals and is accessible from anywhere including mobile devices. Mobile apps are alleviating many of the previous challenges of multi-site security and simplifying management by enabling facility managers to remain up to date on information, situations and alerts even when on the move.
Security in the Cloud
Early on the concept of the cloud was as hazy and mysterious as an actual weather cloud. Today, the understanding of cloud-based solutions is clear and their value is undeniable, even though the secure nature of the cloud still comes into question. On the contrary, running security operations in the cloud is not an oxymoron.
Many don't realise the use of an
open, mobile, cloud-based tool
can actually increase security
while simplifying operations

In fact, many organisations already use the cloud to run data sensitive applications for HR and CRM; they just don't realise this when considering a cloud-based security solution. And many don't realise the use of an open, mobile, cloud-based tool can actually increase security while simplifying operations overall. By using a cloud-based solution, facility managers no longer have to worry about costly servers or software updates and their systems are better maintained.
Benefits of cloud-based security solutions

At the outset, a cloud-based security solution results in a reduction of support, development and operations costs. Previously, security operations software would have to be installed and maintained locally. In some instances, a dedicated server was required, which would then have to be monitored, maintained and updated thus increasing the customer's total cost of ownership.
Now, the application and database can reside in a secured cloud environment with replication across multiple servers for redundancy and high availability. Integration, wireless and cloud capabilities combine for a more efficient cost footprint, upfront and ongoing.
An open solution with flexible hardware for standard communications as well as integration with other key security systems such as CCTV and intrusion detection systems come together in an easy–to-use environment and can be managed either while sitting at a desk or on the move to ensure ongoing safety and security across locations. In addition, off-the-shelf devices and universal protocols simplify support, help ensure business continuity and can even reduce maintenance.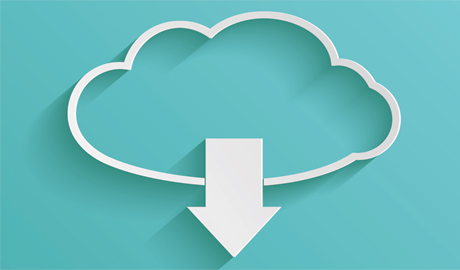 With a cloud solution, security updates to many critical systems can be automated
Push notifications and mobile alerts

Mobile applications get security staff out of the command center and allow them to be visible and present at the specific site where they are most needed at any given time. Push notifications and mobile alerts mean they won't miss critical information from any other sites when on the move.
Even more, mobile apps provide real-time information for a current and holistic view across security operations to enable better decisions and situation management in real-time. This mitigates liability, reduces risk, ensures continuity and, in some cases, helps meet government and insurance regulations.
From alarm management and CCTV integration, to ID badging, elevator and light control and mass communication, there no longer needs to be a delay in response, and there will be no surprises on the back end. Latency is eliminated as events, transactions, alarms and more are occurring, security teams will be able to see synchronized updates on their devices.
Real multi-site security scenarios
Here are two common security scenarios to help illustrate cloud-supported simplicity in multi-site security management.
When in the middle of working and a message to update the computer pops up, the majority of employees are likely involved in something they consider more important, so they just click on "remind me later." Yet, shutting down an update window in the security world, opens up a window to risk. For maximum protection, all solutions must be current, at all times. The most secure environment is an up-to-date environment.
Mobile apps provide real-time information for a current view across security operations to enable better decisions and situation management
Of course, keeping current used to take time and resources — including staff that could be performing other security tasks of greater strategic value. With a cloud solution, security updates to many critical systems can be automated, eliminating the associated manual processes and removing the issues of incompatibility or system stagnation.
In another example, the Murphy's Law of security is that if something is going to go wrong, it does so on Friday at 5:00 pm when staff is shutting down or have already left. What if an employee was let go and needs to be locked out of all systems; while at another site, at the same time, another employee who's heading in for the weekend shift is locked out?
Traditionally, a member of the security staff would have to physically go back on site to resolve these issues, or a tech would need to be dispatched to fix the door. Either way, it would be challenge to fix both problems in a timely manner. A cloud-based security solution would provide an alert via its mobile app, enable remote access and allow for immediate control of the situations.
A security solution for all sites
For overall maximum security effectiveness across all sites, companies need a solution that provides mobile support and pushes notifications to enable facilities managers and security operators to easily and quickly respond.
The insight provided by real-time data allows many situations to be resolved right there — wherever "there" happens to be at the time. Plus, with visibility into the incident, security staff can better understand how to respond or if there's a false alarm. This saves money and effort, and allows deployment of resources to the most urgent situations.
The right tool greatly simplifies multi-site security management and ups safety by enabling quick and informed action. After all, when it comes to security, a matter of seconds can make all the difference.
Download PDF version