What's new in video storage solutions?
22 Oct 2019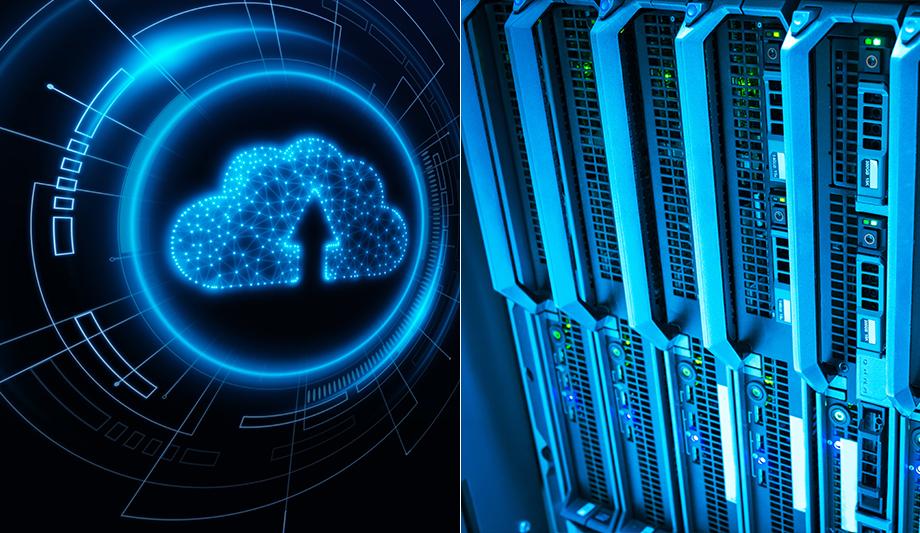 Editor Introduction
Video storage is an important – and expensive – aspect of almost any surveillance system. Higher camera counts equate to a need for more storage. New analytics systems make it easier for operators to manage video, but that video must be dependably stored and easy to access if and when it is needed. To keep up to date on the latest developments, we asked this week's Expert Panel Roundtable: What's new in video storage solutions?
---
Today's increased focus on securely storing video surveillance footage – while simultaneously providing fast and easy access to it – has resulted in a need for simpler yet reliable solutions. The sheer volume of video that security professionals must store and analyse is growing alongside the increasing numbers of high-resolution cameras and video retention times. Video surveillance professionals should look to hyperconvergence, which enables their servers, networking, and storage processes to coexist in a single box. This offers several benefits, including faster deployment and scaling of hardware resources. Hyperconvergence also provides reduced storage costs and complexity by running VMS application, recording servers, and other building control systems on a single appliance. Accelerated performance is achieved by removing one layer of external networking required between storage content and client. There is reduced operational expense by making large security environments easier to manage.
Hosted, cloud-based video storage is gaining popularity across industries and creating greater value for businesses through artificial intelligence (AI), machine learning and data analytics. By itself, cloud-based video storage offers an efficient, cost-effective way to store, share and remotely monitor and manage surveillance footage. Implementing AI and machine learning can enhance these efficiencies by autonomously sifting through vast amounts of data stored in the cloud to identify patterns. This can help find the root cause of false alarms, halt triggers and eliminate unnecessary response. For example, a bank's security personnel can be alerted of a real-time threat, access the surveillance footage remotely and decide the appropriate course of action based on historical data from across the facility's building systems. This not only limits the need for onsite personnel, thus reducing operational costs, but also ensures facility security by reinforcing operational and safety policies.
Video storage is changing, but perhaps not in the way that you would expect. While we see increasing retention periods and higher resolution cameras (largely for analytics) drive up the required volumes of storage, this isn't exactly new. What is new is the scrutiny and rigour of storage solutions and the introduction of the IT organisation to the video infrastructure purchasing decisions. It is no longer as acceptable to have non-virtualised servers acting as single points of failure and without a centralised hardware management platform. The expectation is becoming that the infrastructure used for video storage meets the management and resilience standards being set by the IT department. When you add in the scale from the increased storage volume requirements, it becomes an even tougher nut to crack. We anticipate hyperconverged solutions will bridge the gap between IT and security teams and will best meet the needs of both.
As more companies continue to adopt video as a critical element in their intelligent technology solutions, the need for enhanced security and privacy efforts for video data storage have also dramatically increased. And today's video data isn't just footage; the latest advancements in technology enable video to be augmented with analytics and artificial intelligence, generating key insights that need to be kept safe. Self-encrypting devices (SEDs) can be used to encrypt video data at rest, creating a secure infrastructure and maximising the safety and privacy of the video. Integrated encryption hardware helps ensure that there is no performance impact on the system, which is crucial within security operations, where systems must be functioning at the highest level at all times. SEDs can add peace of mind for an added level of privacy in today's world where protection is key.
The growing use of artificial intelligence in surveillance applications is one of the driving forces behind the need for more robust storage infrastructure as well as hardware and software solutions. Today, system integrators are adopting a new edge-to-cloud storage architecture that leverages the power of both computing devices on the edge and as well as the cloud for data analysis. This configuration, which some experts refer to as IT 4.0, improves initial data processing so that latency issues can be minimised and insights can be delivered faster. Clients are also deploying new hard drives that are optimised for 24/7 workloads and that can support dozens of channels of video and metadata simultaneously. Users are also installing drives with built-in health monitoring software, which sends alerts when intervention and recovery may be needed. For enterprise-level operations, customers are deploying new hard drives with cyber-hardening features such as secure erase and self-encryption.
Something we're seeing more of in video storage is hybrid cloud. Customers are increasingly looking for the ability to seamlessly migrate their video data between their on-premises storage solutions and the public cloud to create a more efficient operating model. Many of our customers have successfully combined Streamvault and Cloud Archives to increase the availability and retention time of video data, while simultaneously keeping costs down. The hybrid cloud model works really well for customers who want all the benefits of cloud managed services but don't have the internet bandwidth to move all their high-resolution video data off premises. We're seeing customers who are attracted by the idea of converting the video feeds to metadata which can then be analysed and managed in the cloud.
---
Editor Summary
Video storage solutions must meet new levels of performance that range from ensuring cybersecurity to meeting the exacting specifications of the dreaded IT department. Hyperconvergence and cloud systems are among the trends impacting the storage arena, which (like other aspects of security) is also feeling the impact of artificial intelligence (AI) and machine learning.