How should manufacturers engage with end user customers?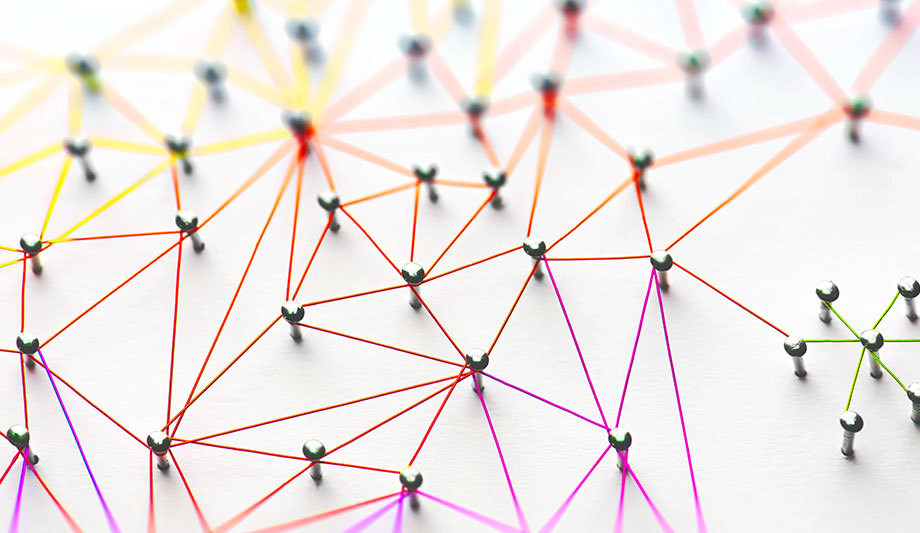 Editor Introduction
If we didn't have manufacturers, integrators wouldn't have anything to sell. But what is the role of manufacturing companies when it comes to taking those products to market? Effectively managing the sales channel – helping resellers be successful without somehow undermining their efforts or (heaven forbid!) selling direct to an end user – is an ongoing and delicate challenge for manufacturers. They want to do everything in their power to ensure success of their products in the marketplace, and they want to support their integrator partners, whose success is synonymous with their own. So we asked our panel this week: How can manufacturers add value to the selling process without undermining their installers, integrators and/or distributors? Or, more generally, how should manufacturers engage with end user customers?
---
The manufacturers can obviously drive their products through the end user, but the client should always rely on the integrator to present the proper solution that meets their needs. Integrator and manufacturers can work together to close the business. Manufacturers should also actively interact with the integrator and remember that the integrator is a partner, not just a contractor.
The last few years have seen a noticeable shift in the relationship security manufacturers have with their end user clients. While installers and specifiers are essential to bringing suitable solutions to end users, manufacturers are increasingly finding it advantageous to make the wider market, including end users, aware of what they offer. Many end users make it their business to understand the variety of security solutions on offer and to find the best fit with regards to performance and cost. While TDSi has a strict policy of not selling directly to end users, we do believe end users sometimes want to discuss their security or to learn more about it from the company that produces the technology. Beyond direct product inquiries, we refer end users back to our accredited partners. It's a question of finding balance – gone are the days of simply sitting behind installers.
In today's market, end users seldom leave technology decisions solely in the hands of their solution provider. They do a great deal of direct outreach to technology manufacturers in an effort to address the majority of their questions and concerns before collaborating with their integration partner. They have learned that, by doing their homework, they have a much better chance of getting exactly what they are looking for to solve their security challenges instead of being pushed into a platform or technology because it's what the dealer or integrator knows and loves. This is why it's very important for manufacturers to provide "technology-specific" answers to the customer's questions and concerns while not misrepresenting themselves as the integrator or disrupting the well-established roles of manufacturer, solution provider and end user. Among other benefits, this approach lowers the amount of time invested by the solution provider up front helping customers find solutions.
If an end user is planning to invest hundreds of thousands of dollars – or in some cases millions of dollars – in a physical security system, there is an expectation to have a relationship with the vendor. Close communication helps ensure the system is properly deployed and also provides feedback about future needs. To alleviate any concerns within the channel, the vendor should have a clear rules of engagement policy and never sell direct to end users. This has to be built on mutual trust, and ultimately have the customer's best interests in mind.
We're seeing more end users who are interested in using their traditional security equipment (alarm panels, access control, CCTV) to help solve business problems while providing a measureable ROI. In the past, security equipment was practically a grudge purchase used by a limited number of Loss Prevention and Corporate Security personnel for incident investigation. We're now seeing more Marketing and Operations people becoming actively involved in initial end user meetings, and the meetings are about how the equipment can solve problems. Since equipment manufacturers have people with vast experience using the equipment to solve those problems, a staff member from the manufacturer become part salesperson and, more importantly, part consultant. The manufacturer knows how to listen to a customer's needs and make suggestions on how or if their equipment can address those needs. In this manner, the manufacturer becomes a trusted partner to both the integrator and the end user.
Regardless of how different manufacturers go to market — direct, dealer direct, through distribution or all of the above — companies with a unique, differentiated solution need to invest heavily in building end-user awareness of the benefits of their solutions through marketing and training. Installers are generally so busy installing and supporting products that it's difficult for them to create demand for new products, and they will always welcome a lead from a manufacturer. When end users find us, our sales team will first ask if they are currently working with an installer that they like. If "Yes," we will work to get that installer certified on our products. If the answer is "No," we'll recommend a nearby dealer who is already certified. The only time an installer is "undermined" is when a manufacturer's pricing or channel strategy is unclear, misunderstood or not adhered to.
Everyone is making it more complicated that it actually is. The solution is simple, the manufacturers should call on end users, create demand and build trust; they should NOT sell directly to the end user. If the manufacturer develops the lead, the manufacturers controls what integrator they feel best meets the needs of the customer. The problem is not manufacturers calling directly on the end user, the problem is a manufacturer selling directly to the end user. No one wins in this situation, especially the end user customer.
---
Editor Summary
Clearly the integrator is the primary player in the sales and installation process, but the support of a good manufacturer, in a supporting role or even behind the scenes, can provide useful resources and expertise. Manufacturers can also help integrators hunt for business – as one panelist points out, integrators are always looking for sales leads. An environment of trust between the integrator and the manufacturer, and with the end user customer, too, seems to be the best indicator of success in managing this critical three-way relationship.