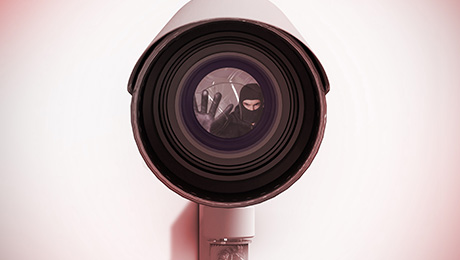 Customers are looking for more than simple plug-and-play cameras. They want
good, high-definition cameras to protect their driveways, garages & shops
Surveillance and CCTV applications are poised for continued growth in 2016 and beyond as security dealers and their end-user customers turn to video technology for physical security, loss prevention and gathering data and intelligence to assist business management and operations.
Overall, the CCTV industry is benefitting from greater awareness of the different uses for surveillance, as well as more accurate and robust technology. According to research firm Memoori's 2015 annual report on physical security, video surveillance products were 54 percent of total sales and accounted for $14.68 billion, topping intruder alarms which came in at 23.5 percent and $6.40 billion and with access control garnering $6.13 billion and 22.5 percent of the total. The report further indicates that the industry overall has edged up at a compound annual rate of 7.82 percent since 2010 and forecasts growth for total security equipment up some eight percent in 2016, reaching almost $42 billion over the next five years to 2020.
Steve Stowe, Vice President of BAP Security in Macon, Georgia., is keen on the higher feature sets and intrinsic value of video surveillance applications for the company's prospects and customers. BAP Security has been in business since 1967, offering custom security solutions for residential and commercial subscribers in Georgia, North Carolina, South Carolina and Florida.
Video analytics on a roll
Stowe says he expects to see higher adoption of video analytics as it becomes a more common feature in even lower-cost equipment. "We have more and more people asking about line-crossing detection in particular. Many customers are also looking at upgrading older analogue CCTV equipment since we can economically match the 1080P resolutions they are used to seeing on their televisions with HD-TVI, HD-SDI and other HDcctv technologies while still using their existing cabling infrastructure. There are still many customers who have seen the value at one point in time to invest in a CCTV system – we can now help them migrate cost-effectively and offer much improved picture quality than what they are used to," Stowe says.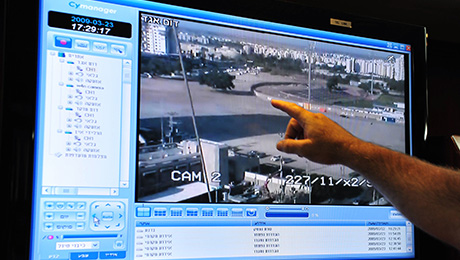 Video analytics is becoming an increasingly common video surveillance feature,
even in lower-cost equipment


According to Stowe, businesses with personnel who have one-on-one contact with their customers such as office reception areas, teller stations and others are looking at adding cameras to record these interactions in case there is a problem, possibly even recording video with audio when appropriate. "Even customers who don't want a complete CCTV solution can use a more limited, standalone system or even IP cameras with edge recording," he says.
Replacing intrusion detection with CCTV
Increased awareness by the general public regarding the advantages of surveillance is also fuelling an interest in video installations, Stowe says. "Homeowners are asking about CCTV more than ever before, and most of the people we are talk to are looking for a lot more than the simple plug-and-play cameras being sold by mass marketers. They want good, high-definition cameras to watch their driveways, HVAC units, garages, shops and even their pets."
The commercial market is also experiencing an uptick, especially for integrated installations. "Some commercial markets such as factories, multi-tenant properties and churches are looking more at integrating CCTV with other systems such as access control. Capturing the video as the door is accessed along with who and what might be with the cardholder is information that is important to them, whether it is to catch internal theft or making sure the tenant is not letting others access the property or even for child safety."
Looking ahead, word on the street is that CCTV installations may eventually take the place of traditional intrusion detection sensors. Motion detection, analytics and integration with audio or other technology continues to increase the power of surveillance specifications for loss prevention and more.
Download PDF version
Download PDF version