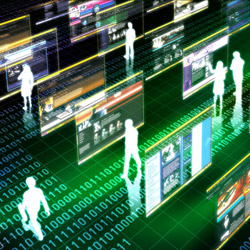 At this year's IFSEC 2013, ASSA ABLOY will
offer a complete range of door solutions
focusing on the slogan "Access Your World"
In a wide-ranging interview with SourceSecurity.com, Chris Bone, VP Access Control, ASSA ABLOY EMEA, discussed ASSA ABLOY's product roadmap and outlook on technology trends in access control. Besides shedding light on the main product lines that it will be showcasing at IFSEC 2013, including the Seos ecosystem and Aperio range, he indicated that digital keys are likely to witness an uptake by next year with greater availability of NFC-enabled mobile phones. He also mentioned that the company will have greater focus on escape route management in access control.
At this year's IFSEC 2013 show, ASSA ABLOY, the world's leading lock group, is preparing to offer a complete range of door opening solutions focused on the needs of its customers adopting the slogan "Access Your World". Keen to retain its position in areas such as access control, identification technology, entrance automation and hotel security, it will be showcasing forward thinking solutions from leading brands HID Global, ABLOY, Yale, Mul-T-Lock, Traka and effeff in an exhibit area double the size of its previous stand. Chris Bone said: "We continue to expand the technology that we can apply to a number of applications and the depth of the product range for the different mechanical applications."
In the interview, Chris highlighted a number of specific products to be showcased at IFSEC 2013 which he feels will draw much attention from visitors at the show. One of these was ASSA ABLOY's Seos ecosystem. With NFC (near-field communication) being one of the hottest topics within access control, the award winning Seos™ ecosystem of interoperable products and services for issuing, delivering and revoking digital keys on NFC mobile devices so that they can be used to open doors in a number of applications, stands out amongst all the NFC solutions currently on the market.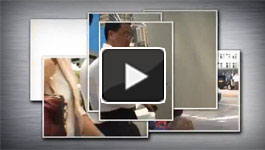 Uptake of digital keys over mechanical ones with more NFC-enabled phones

As the NFC topic continues to gain momentum, SourceSecurity.com asked Chris when there was likely to be a large uptake of digital keys over mechanical ones. He said that there were two key factors which would be driving this. Firstly, there needed to be an increase in the availability of NFC -enabled mobile phones in use and secondly, people would need to change their mindset on buying virtual keys, in the same way that people adapted to buying MP3 instead of physical CDs. Potentially, he said that we could see a shift beginning to take place in the second half of 2014.

Growth of Aperio technology: wireless integration into access control systems

Another key product which Chris mentioned was of course ASSA ABLOY's long standing Aperio product range. Since its inception there has been rapid growth within the product family. In 2011, ASSA ABLOY added 6 products to the offering; in 2012 22 products were added and so far this year it has added 4 products to the offering. As a smart wireless technology that enables mechanical locks to be wirelessly linked to a new or existing access control system, Aperio now allows a wide range of access control providers to cost-effectively integrate non-wired doors with mechanical locks into access control systems.

One of the new products within the range which Chris was most excited about is the Aperio™ L100 Lock. This sophisticated solution, the latest in wireless access control technology for security doors, provides a highly cost effective, straightforward alternative to a wired high-end solution as no cabling or alterations to the doors are required during installation.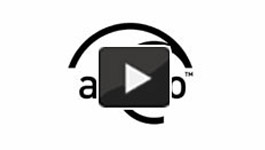 Residential solutions from Yale on show

For the first time at IFSEC, ASSA ABLOY will also be showcasing residential solutions from Yale, the leading global residential mechanical locking business. Chris Bone said: "We will have our digital door locking range (DDL) featured at IFSEC this year which is like Aperio for residential applications. The range has provided huge growth for us in the UK, Scandinavia, the Americas and many other countries. So, the future of using mechanical keys at home is certainly in question as that gets a lot of market take up." Also on the stand will be Traka Touch - a standalone key management solution that operates independently of a company's IT system via an embedded Windows software and SQL Server database. No server is required to maintain its database. HID will be showcasing its award-winning iCLASS SEO platform for mobile access and highlighting its broad portfolio of physical access control, secure issuance and card personalisation solutions.

Product development roadmap

Beyond the IFSEC 2013 show, Chris gave a view on what ASSA ABLOY's product roadmap for the next 12 months would look like, with a particular focus on the expansion of the Aperio range: "We will continue to expand the mechanical depth of the product range to take those technologies and apply them to different mechanical locking solutions. We started off with a cylinder and an escutcheon now, we have a mortise lock and in development we have lots of other mechanical devices which will have Aperio technology embedded in them.

The primary focus over the next twelve months is to continue to expand the range because when a customer moves away from mechanical keys, he does not just want to do it for his office doors, he wants to do it for his cabinets, lockers, IT racks and whatever the mechanical locking problem that he might have. We will continue to do this and increase technology breath with additional RFID technology and improved battery life functionality and things like that."

New focus on escape route management in access control

He also noted that over the coming year, particularly in Europe, there would be a renewed level of importance in escape route management. "What used to be an ignored area of the building, where it had a mechanical crash bar and virtually no monitoring or controlling, with the EN standards which are being ratified at the moment, this is going to change completely. It will become very important for access control security systems integrators to provide a fully compliant, controlled and monitored escape route system. At the IFSEC show we will be highlighting a new solution for that as well. I think it is really important because it will bring not only additional monitoring but additional security to escape routes which is not there at the moment."
"IFSEC is not about the UK
anymore; we see IFSEC as
a truly global show, and the
international visitor count
highlights that. A major strategy
for us is to grow our global
presence especially in the
emerging countries"
IFSEC investment in line with ASSA ABLOY global growth strategy

When asked about his thoughts on IFSEC, Chris said: "IFSEC is not about the UK anymore; we see IFSEC as a truly global show, and the international visitor count highlights that. A major strategy for us is to grow our global presence especially in the emerging countries. We expect to see a lot of visitors at IFSEC from emerging or emerged, as they sometimes are, global countries to show our products as well."

IFSEC 2014 move to London

As IFSEC will be changing locations and adopting a 3-day format, we asked Chris for his take on it: "I think time will tell. I do think it makes a lot of sense. There are a huge number of decision makers based in the Southeast, I think you will get a lot more end users and security consultants attending and there will be more international visitors attending. From that perspective it is probably a good move. From the more traditional side, the NEC has always been a good location as it is so central in the UK but I think it is well worth exploring what we can do from a London base."

Download PDF version
Download PDF version