What are the challenges of retrofits, and how can they be overcome?
1 Jul 2020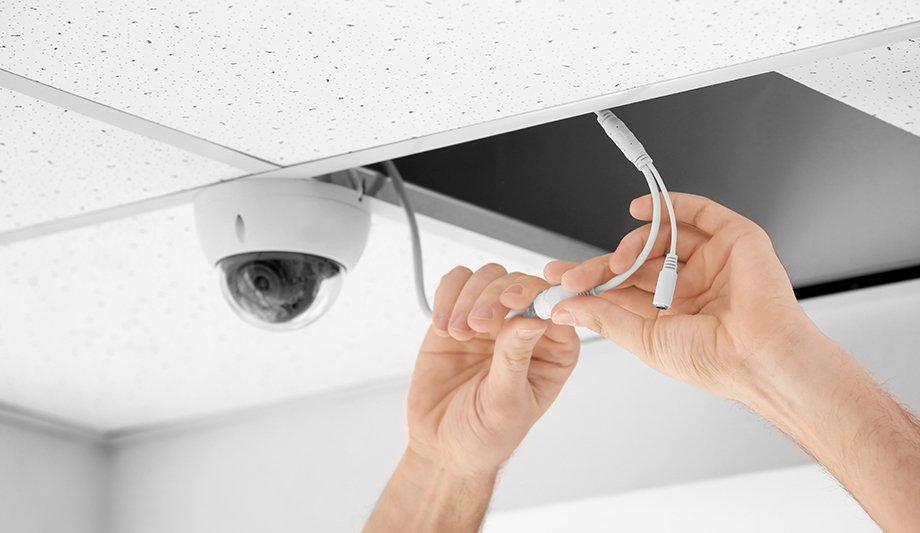 Editor Introduction
Retrofit projects provide new levels of physical security modernisation to existing facilities. However, retrofits come with their own set of challenges that can frustrate system designers and defy the efforts of equipment manufacturers. We asked this week's Expert Panel Roundtable: What are the biggest challenges of retrofit projects, and how can they be overcome?
---
Any installation brings a unique set of challenges but none more than retrofit projects. Some part of an existing security infrastructure, whether video surveillance, access control, intercom etc., needs to be included in the new plan. Until a few years ago, most of these projects involved the integration of legacy proprietary technology which made the process even more challenging, often forcing customers into a situation where they would have to completely rip and replace their existing infrastructure. As organisations have realised the benefits of building their security infrastructure on open systems, some of these challenges are being mitigated. By installing open architecture systems, integrators can maximise usage of the infrastructure and make upgrades seamless. Working hand-in-hand with manufacturers they can convert their databases to ensure a smooth transition. As their infrastructure continues to grow, and needs evolve, an open architecture-based security system ensures that future upgrades are futureproof.
A safety and security retrofit implies the digital transformation of a property's equipment. Out with the old, in with the new, in pursuit of improved effectiveness. The biggest challenge will be designing a plan that works around the immovable and minimises the rip and replace. While it would be wonderful to start from scratch, it's not always possible physically or financially, nor is it always necessary. For example, you don't necessarily need the latest equipment – rather, a third party adaptor can be added to bring equipment up to date. To plan your retrofit, initially forget about the technology and focus on what you are trying to achieve. With a clearly outlined objective, it's easier to identify what specifically needs to change. While you may find you need the latest equipment, you may also find you can achieve your objective with a change in how you manage physical operating risk.
While there are lots of challenges here, perhaps the biggest is adapting your system to the latest technologies. There's a mentality of "if it's not broke, don't fix it," which can lead to outdated technologies and increased risks. The challenge to retrofit projects then becomes how to convince people to make their technologies work seamlessly with existing technology – especially when trends such as video analytics and upgrades to VMS systems are at the forefront. While we can acknowledge the hassle of replacing current IP cameras with ones compatible with the latest technologies, doing so enables the end user to future-proof their system and eliminates the need to rip and replace.
One challenge with retrofits projects from analogue to digital is with the costs of replacing physical infrastructure. With analogue, installers could always reuse the cabling, as it becomes costly to redo all of it, along with switching to a new network. In the recovery of businesses, we might see companies who are short on cash, finding retrofit projects to be an extra financial issue. Very often, a security system is a "grudge investment," as you won't gain revenue from it, but it's necessary for the security of your business. This could prove to be a larger issue, as budgets are tighter and will end up leaving companies vulnerable if they choose to wait a few years. However, those companies who chose to make the switch to IP will be able to take advantage of the emerging analytic technologies, which are being designed to assist in the reopening process.
With entrance control, retrofit projects occur for a number of reasons. If the security landscape changes and technology evolves, an upgrade might be necessary to ensure the system remains fit for purpose. Or, the client is refurbing their office and the turnstiles need replacing to complement the new aesthetic. Or, the client might be experiencing issues with their existing turnstiles and want to replace them. These are just three of the drivers behind entrance control retrofit projects. Each circumstance comes with unique challenges, but the fact that you're working in an existing, inhabited environment, often with legacy systems, is the case for most. This means designing within the limitations of the existing space, having measures in place to prevent damage to interiors, installation during off-peak times to avoid user inconvenience and system downtime, and having to integrate existing disparate systems.
There are many potential access control challenges. With credentials, for example, most end users will want to move away from 125 MHz proximity cards (which are unfortunately now cloneable) to more secure MIFARE Plus or DESfire systems. If a large number are required, how do you roll out replacements? Do you use dual tech readers that work with the older cards and new MIFARE cards, then issue these to new employees and all others on a gradual rollout basis? Will the newer credential work with existing controllers? Will the existing system integrate with all the other aspects of the security system? Should you adopt open protocol systems to futureproof the investment? In a nutshell, it is whether the legacy system can be successfully modernised whilst utilising as much of the legacy kit as possible, or do you need to start from scratch?
Two challenges loom large over every retrofit: potential disruption to the building fabric and cost management. Both are magnified further when the site for retrofit is protected, whether by heritage preservation rules or because a business rents rather than owns the property. Traditional wired access control, of course, needs drilling and cabling, making installation expensive and sometimes damaging. Wired locks also have greater ongoing costs because they must draw power from the mains 24/7. Wireless locking is different. Devices are battery-powered and can be installed without any drilling around your doors. Ongoing costs are much reduced, with no electricity and less maintenance required. Multiple lock types are available to overcome this "costs and cabling" problem for almost any retrofit.
From a system design perspective, outdated information can hamper retrofits. Often, companies do not have a complete or accurate list of each facility's physical security components. Out-of-date license and maintenance records make the job even more challenging. Plans and details get lost in spreadsheets, applications, file cabinets, and employee's heads. Blueprints and floor plans are a good starting point if available but are almost always outdated. Another hindrance is the typical paper and pencil process for conducting site surveys. One solution is to create a digital system of record for every retrofit project, starting with the first site walk. With all details in one place, projects go more quickly and smoothly throughout a site's lifecycle. Any stakeholder should be able to easily make updates. Future projects are simplified, because the current staff always has access to a living, digital as-built for each customer.
The biggest challenge of retrofit projects is trying to combine new technology with the old. This presents a variety of challenges, as many manufacturers are proprietary so their solutions are unable to "talk" to solutions provided by other manufacturers. This drastically limits what the end user can do and, at times, it can force them into purchasing solutions that do not truly cater to their needs. Open source systems provide a level of flexibility that is unmatched by other options in the market. Instead of choosing a single hardware manufacturer, users can instead mix and match to receive a true "best-of-breed" solution. Software platforms that can incorporate various open integrations really allow for many choices to suit their needs. In addition, some companies allow integrators to interface with an open API to cater to unique client needs and requests to further expand upon product integration capabilities.
A great many of our security entrance projects are retrofits to existing buildings, and the biggest challenge usually revolves around the flooring in the facility. First, in any situation, the floor must be dead level for a security entrance to work properly. Second, all conduit and wiring for electrical, access control, and fire should be run through the floor for lobby turnstiles (security revolving doors and portals can potentially have wiring come down from the ceiling). Existing flooring configurations, especially when the floor is poured concrete and existing conduit is embedded, often requires breaking and removing the floor and installing the new wiring and conduit in the correct locations. This can add considerable expense to the project and is not a desired solution for historical buildings or higher end, aesthetic applications. One potential solution to this problem is to add special, above-grade platforms for the lobby turnstiles.
---
Editor Summary
The challenges of a retrofit project can be as unyielding as an immovable architectural feature. Retrofit difficulties can range from adapting existing infrastructure to dealing with building disruption during installation. Combining new technology with older, existing systems can be a bigger challenge than creating a new system on a blank sheet of paper. Cost can also inhibit retrofit projects. However, the resulting, more modern system operation is worth the extra stress.