Delta Scientific Intruder Warning Devices
Sorry no products match your search. Your search criteria may have been too narrow. If you remove some of your search criteria, this may yield more productive results.
Intruder warning device products updated recently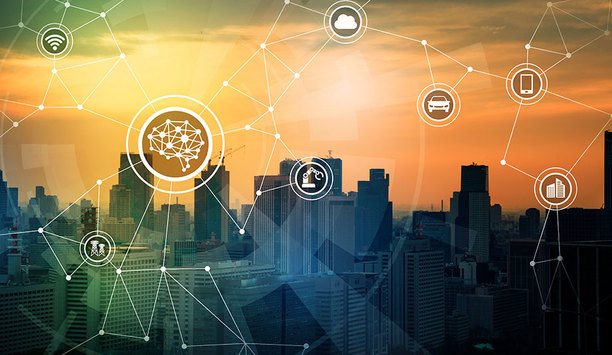 Artificial intelligence is changing intrusion detection dynamics in the security industry
With the ever-growing availability of video data thanks to the low cost of high-resolution video cameras and storage, artificial intelligence (AI) and deep learning analytics now have become a necessity for the physical security industry, including access control and intrusion detection. Minimising human error and false positives are the key motivations for applying AI technologies in the security industry. What is artificial intelligence? Artificial intelligence is the ability of machines to learn from experience using a multi-layer neural network, which mimics the human brain, in order to recognise items and patterns and make decisions without human interference. The human brain is estimated to have 86 billion neurons; in comparison, the newest Nvidia GPU Volta has 21 billion transistors (the equivalence of a neuron), which offers the performance of hundreds of CPUs for deep learning.AI can learn continuously 24 hours per day every day, constantly acquiring, retaining and improving its knowledge In addition, unlike humans, AI can learn continuously 24 hours per day every day, constantly acquiring, retaining and improving its knowledge. With such enormous processing power, machines using Nvidia GPU and similar chips can now distinguish faces, animals, vehicles, languages, parts of speech, etc. Depending on the required complexity, level of details, acceptable error margin, and learning data quality, AI can learn new objects within as fast as a few seconds using Spiking Neural Network (SNN) to a few weeks using Convolution Neural Network (CNN). While both SNN and CNN offer advantages and drawbacks, they outperform tradition security systems without AI in terms of efficiency and accuracy. According to the research reports of MarketsandMarkets, the market size of perimeter intrusion detection systems is projected to increase from 4.12 billion USD in 2016 to 5.82 billion USD in 2021 at a Compound Annual Growth Rate (CAGR) of 7.1%. Meanwhile, the predicted market of AI in security (both cyber security and physical security) will grow from 3.92 billion USD in 2017 to 34.81 billion USD by 2025, i.e., with an impressive CAGR of 31.38%. Legacy perimeter intrusion detection systems Legacy perimeter intrusion detection systems (PIDSs) are typically set up with the following considerations: Geographical conditions: landscape, flora, fauna, climate (sunrise, sunset, weather conditions, etc.), whether there are undulations in the terrain that would block the field of view of cameras Presence or lack of other layers of physical protection or barriers Integration with other systems in the security network: camera, storage, other defensive lines (door, lock, alarm, etc.) Types of alarm triggers and responses System complexity: intrusion detection with various types of sensors, e.g., microwave sensors, radar sensors, vibration sensors, acoustic sensors, etc. Length of deployment Local regulations: privacy protection, whether the cameras/sensors must be visible/hidden/buried, etc., electromagnetic interferences that may affect other systems such as oil rigs or power plants Human involvement: on-site personnel arrangement, human monitoring, human action in response to alarms AI object detection can easily distinguish different types of people and objects Pain points and benefits of AI The conditions listed above correspond to certain requirements of an intrusion detection systems: minimal false alarm, easy setup and maintenance, easy integration, and stable performance.AI by nature is designed to learn, adapt itself and evolve to work in multiple conditions: it should be integrated with existing video recording systems Minimal false alarms: False alarms lead to increased cost and inefficiency but are the main problem of PIDSs without AI technology, where animals, trees, shadows, and weather conditions may trigger the sensors. AI object detection can easily distinguish different types of people and objects, e.g., in a region set up to detect people, a car driving by, a cat walking by, or a person's shadow will not trigger the alarm. Therefore, the amount of false alarms can be reduced by 70% to orders of magnitude. Easy setup and maintenance: Legacy PIDSs without AI must account for terrain, line of sight of cameras, sensor locations; any changes to the system would require manual effort to recalculate such factors and may disturb other components in the system. In contrast, AI PIDSs enable the system administrator to access the entire system or individual cameras from the control room, configure the region and object of interest in the field of view of cameras within minutes, and adjust with ease as often as necessary. Computing knowledge and even specific security training are not required to set up a secured PIDS with AI because AI PIDS is designed to relieve humans from knowing the inner working of machines. Easy integration with complementary technologies: Legacy PIDS without AI relies on physical technology, which are often proprietary and require complete overhaul of systems to function smoothly. On the other hand, AI by nature is designed to learn, adapt itself and evolve to work in multiple conditions, so AI PIDS is easily integrated with existing video recording (camera) and storage (NVR) systems. AI also eliminates the need for physical wireless or fiber-based sensors; instead, it functions based on the videos captured by cameras. Furthermore, AI enables easy and instantaneous combinations of multiple layers of defense, e.g., automatic triggering of door lock, camera movement focusing and access control as soon as a specified object is detected in the region of interest, all set up with a click of a button. Stable performance and durability: Legacy PIDSs without AI requires complicated setup with multiple components in order to increase detection accuracy. More components mean a higher probability of malfunction in the system, including exposure to damages (e.g., sensors can be destroyed) and delay in detection, while human monitoring is inconsistent due to human fatigue (studies have shown that a person can concentrate in mundane tasks for only up to 20 minutes, and the attention span decreases even more rapidly when humans are faced with multiple items at once, e.g., multiple camera monitoring screens). AI significantly reduces, if not completely eliminates the need for human involvement in the intrusion detection system once it is set up. In addition, AI reduces the risk of system malfunction by simplifying the hardware sensors needed. Minimising human error and false positives are the key motivations for applying AI technologies in the security industry Additional benefits of AI in intrusion detection Artificial Intelligence is undeniably reshaping every business and weaving into every aspect of daily lifeMaximal detection capability: The most advanced AI intrusion detection system today provides an all-in-one solution to distinguish any combination of alarm-triggering criteria beyond perimeter protection. Using AI, the system administrator can configure as many zones with different settings and object of interests as necessary, which include detections for specific colors or attributes (e.g., person not wearing the required uniform or carrying food/drink), numbers and dwell time (e.g., group of more than 5 people loitering), or movements (e.g., cars moving faster than the speed limit). In addition, AI can accurately pinpoint the location of event occurrence by displaying the camera that records the event in near real time, i.e., with few-second delays. Lower security operation cost: By minimising the number of false positives and human involvement while maximising ease of use and stability, AI intrusion detection systems significantly decrease the total cost of ownership. Companies can reduce the large security personnel overhead and cost of complicated and expensive legacy PIDSs systems. McKinsey Global report in June 2017 shows that proactive AI adopters can realize up to 15% increase in profit margin across various industries. Artificial Intelligence is undeniably reshaping every business and weaving into every aspect of daily life. In security, legacy systems are giving way to AI-based systems, and the first enterprises to adopt AI-based systems will soon, if not immediately, benefit from such investment. By Paul Sun, CEO of IronYun, and Mai Truong, Marketing Manager of IronYun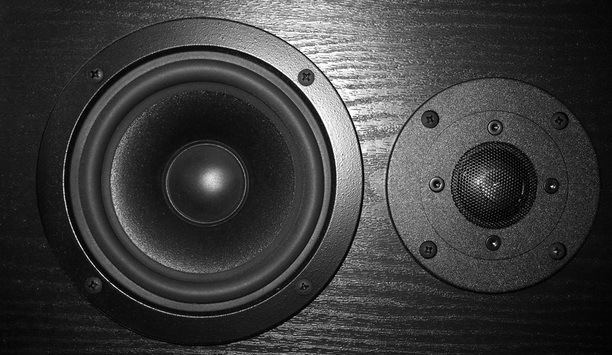 Smart network audio systems to revolutionise speaker market
Currently some retailers operate two separate speaker systems in their stores: one for broadcasting background music and one for announcements Twenty years ago, IP network cameras launched a revolution in video surveillance. Today, network audio systems are about to do the same for the speaker market. Back in 1996, the predominant video cameras were analogue. They weren't intelligent. They required an expensive and complex head-end of recording and monitoring systems. And their scalability was limited. When IP video systems came on the market they provided a much more scalable solution, one with powerful, native intelligence and most the functionality residing in-camera. It's no wonder that analogue sales are waning while IP network sales are overtaking the industry. A similar supplanting of technology seems inevitable for speaker systems as well. Today's speakers are relatively inexpensive and "dumb" devices. They have no local intelligence. They require complex head-end equipment – mixers, amplifiers, etc. – that make them expensive and difficult to scale. Intelligent network audio systems, on the other hand, present a much more scalable solution. And like their IP camera counterparts, they provide far more power and functionality than what is currently on the market. Replacing separate systems with an all-in-one solution Initially, network audio systems will be targeted to the retail marketplace. Currently some retailers operate two separate speaker systems in their stores: one for broadcasting background music and one for announcements. The former is generally linked to a streaming or canned music source and the latter is usually tied to the Voice over IP (VoIP) telephone system. For businesses trying to protect their bottom line, maintaining and managing those two separate systems is a costly and inefficient proposition. Retailers will find that the new, intelligent network audio system is a much better option. These all-in-one systems handle background music and announcements in a single, easily managed all-in-one solution. Much like IP video cameras, IP network audio systems are intelligent devices Intelligent network audio systems Much like IP video cameras, IP network audio systems are intelligent devices. They come as a complete audio solution in a single unit, including on-board intelligence, equaliser, amplifier, mixer, digital signal processor, microphone, power supply, and loudspeaker, as well as streaming functionality and network connectivity through a PoE port. They also come with built-in SIP support which makes it easy to integrate them with a company's VoIP telephone system for live announcements. They have open API for integrating into different subsystems, or for having additional functionality running as an app on-board the speaker, making the network audio system future-proof and ready to support additional music streaming solutions. Installation: Installation is simple because these all-in-one solutions are pre-configured to work and sound great right out of the box. No extra hardware is needed, nor do they require any audio expertise to operate. High quality audio: As full-featured sound systems, intelligent network audio systems are designed to deliver high-quality music playback and clear speech announcements. Combining two functions in one unit makes managing announcements and background music simpler and helps retailers create a uniform atmosphere and consistent service policy across multiple store locations. Programmability: A manager can pre-program audio schedules centrally as well as adjust the timing and volume of music and live and pre-recorded voice announcements on the fly. Easy self-monitoring: The built-in microphone provides a way for retailers to verify that the speaker is operating properly. The speaker can send a test tone through the system which the built-in microphone will pick it up to verify functionality. Seamless integration: As IP-based technology, the intelligent network audio system easily integrates with other systems on the network. For instance, when tied into the store's surveillance system, the cameras can trigger an alert to the audio system to play a welcome message when someone enters the store. A more advanced application might involve video analytics to detect a customer's age and gender and trigger a command to the audio system to begin playing a certain type of music. Conversely, if a certain type of patron crosses the threshold the camera may trigger an alert to the audio system to stop streaming music altogether. Or if the camera analytics detects suspicious loitering, it can trigger an alert to the audio system to play a warning message. Announcements can be scheduled or triggered by an event captured by a network surveillance camera, such as someone entering the store Scalable and customisable Since the audio system is IP-based retailers can add or remove individual speakers from the network in an instant to accommodate changing needs. Versatile operating options: Because they are intelligent, programmable devices they can be addressed and controlled individually or in groups. Through a smart interface, a retailer can send a command to a single speaker or a unified command to multiple units simultaneously. By creating zones to address groups of loudspeakers a retailer can direct different background music, live or pre-recorded announcements or control and change the volume for each unit individually and/or synchronise music and announcements for different clusters. Multiple audio sources: The ability to play music is integral to intelligent network speakers. When it comes to sourcing that music, the devices leave the path wide open. Retailers can draw from the speakers' preinstalled audio player application. They can create and schedule their own MP3 playlists from audio streaming services. Or they can air local playlists that they've compiled and stored on an SD card residing within the network audio system. Announcements can be scheduled from pre-recorded audio files or, as mentioned above, triggered by an event captured by a network surveillance camera. On the horizon In addition to being smarter, easier to manage, more cost-efficient, and more scalable than their dumb predecessors, these new intelligent network audio systems are designed on open platforms. This provides unlimited potential for integrating the sound system with a retailer's other communications and security systems. It also opens up the possibilities for strategic deployments in other business sectors that would benefit from intelligent network audio systems such as schools, hospitals, and banks. Building on the open platform design, third-party developers will be able to create add-on applications that will further increase the functionality and adoption of intelligent network audio systems across industries for many years to come. Save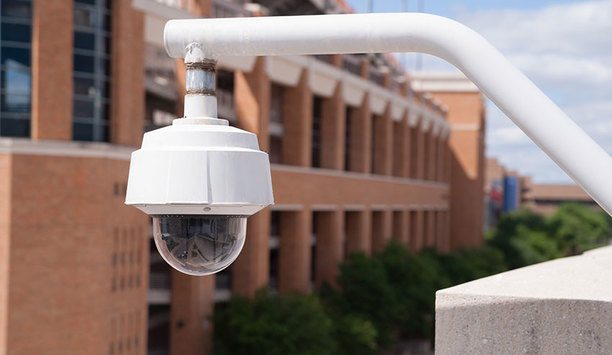 Advantages of integrating audio monitoring and sound detection in school security solutions
Deploying audio solutions would flag incidents not caught on camera With the increasing number of campus shootings and lockdowns, security is a top priority for schools. Decision-makers are looking to repair the inefficient security measures on campuses by either upgrading their current systems or installing state-of-the-art technologies to enhance situational awareness. Traditionally, security personnel have relied on video as the primary method of monitoring. However, this strategy is outdated, similar to how watching silent movies is now obsolete. A security team who solely uses video to evaluate a situation is left with data that is limited and many times inconclusive. Only with the integration of audio into existing security systems is a security officer able to fully understand the gravity of a situation and be better equipped to respond to the danger. Many leaders in the education sector have begun to emphasise the importance of adopting audio in monitoring programs and security protocols including Guy Grace. Grace is an industry veteran with over 31 years of security experience. He is a Steering Committee Director for PASS, the Partner Alliance for Safer Schools, as well as the Director of Security & Emergency Preparedness for Littleton Public Schools. "Sound and sight are the new dynamics in school surveillance so to say," Grace said. "I look at it as we need both." The security director also affirmed that audio monitoring, especially when conducted through two-way solutions, is a great tool to provide accountability. "All of your first customer service interaction between your office staff and your visitors starts there at that intercom. Sometimes in very rare situations, it can get volatile," Grace explained. "So it's good to have, for those types of situations, the ability to hear and record what's going on at your key customer service points." Benefits of audio on campus When audio is paired with video, security needs are met and additional evidence is gained. Integrating microphones with cameras gives staff access to more details about a suspect or scene. Voices, names, languages spoken and directives are just a few examples of what information can be aggregated. This additional data is crucial for first responders as they assess the suspect's intentions and threat level. When audio is paired with video, security needs are met and additional evidence is gained Video cameras are effective surveillance tools, but they are not able to capture everything. A small school may only have a few cameras installed throughout their grounds, creating surveillance blind spots for select buildings or areas. Meanwhile, a large entity, such as the Los Angeles Unified School District, which has over 900 schools, has hundreds of cameras. These cameras cannot be monitored at all times. In both cases, deploying audio solutions would automatically flag incidents not caught on camera, as well as alert central station guards of what surveillance zones need to be closely monitored. Dissuading young offenders Beyond detection, audio monitoring creates opportunities for prevention. In a situation where a rowdy teen walks onto school property after hours, a two-way audio unit allows security to speak to an individual remotely in real-time. Having the ability to communicate in real-time can be a powerful warning that dissuades a trespasser from vandalising the property or committing other offences. Conflict resolution Conflict resolution is another key benefit of audio monitoring. Bullying is one of the most prevalent issues concerning school communities today. According to the National Centre for Education Statistics, about 22 percent of students ages 12-18 reported being bullied at school. Installing microphones at a school's key traffic or interaction points provides accountability by documenting what is said, which can then be used to resolve disputes or placate verbally hostile individuals. Audio analytics for aggression detection In addition to audio monitoring equipment, school administrators should also consider deploying audio analytics solutions. Specifically, aggression and gunshot detection are some of the best security tools in the campus security market when it comes to detection, intervention and deterrence. They are the next generation of monitoring; equipping security teams with critical information and enhancing perimeter security. Aggression detectors are capable of accurately recognising duress in a person's voice. The software automatically and objectively detects the presence of rising human aggression, anger or fear, and subsequently warns staff by a visual alert or alarm trigger. As a result, end users can identify high-risk situations in real-time and prevent acts of physical aggression before they happen. "Audio analytics solutions are the next generation of monitoring; equipping security teams with critical information and enhancing perimeter security" A gunshot detector recognises firearm discharge from various firearms in different settings. Within seconds of a gunshot, the software accurately classifies and triggers an immediate notification through a designated VMS. Security staff can then verify the alert, effectively reducing the reaction time of first responders. Audio monitoring: Privacy best practices The benefits of integrating audio monitoring and sound detection into a school security solution are clear, but before any administration implements these systems, they need to understand the correlation between monitoring and privacy. The federal law indicates that when there is no expectation of privacy, such as in a public place, monitoring is supported. What school administrations need to focus on as they deploy surveillance solutions, is removing the expectation of privacy. Here are few best practices. Post clearly visible signage stating that audio and video surveillance are taking place on the premises. Typical places for mounting these signs can include school fences, main entrances and the main office. Notify students that the school is under surveillance by stating it in the student code of conduct. This increases awareness and reduces a school's liability should an individual claim he or she did not see a sign on campus. Remind school staff of the purpose of the monitoring equipment. Reiterate that security personnel will only use audio to investigate and resolve wrongdoings so as to enhance the safety of staff and students. Conclusion Audio monitoring is quickly gaining attention in the education sector. It is a technology that is a cost-effective add-on to an existing system, making it an affordable solution. Moreover, audio yields a high return on investment, and for that reason, we will likely see schools across the country continue to adopt it.
Featured white papers
Powerful video surveillance protects Red Bull Racing
Download
Making your surveillance cyber secure
Download
Modern, flexible access control secures HafenCity University
Download