Tymetal Corp Safety & Security Gates
(1)
Gate products updated recently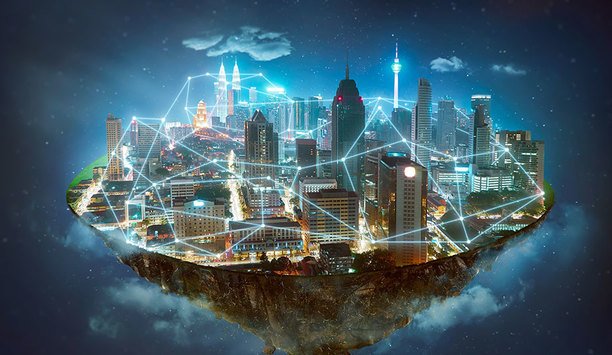 Video surveillance technologies evolve to meet data and cybersecurity challenges
The Internet of Things (IoT) is having a significant and ever-changing impact on the way we view video security. Today, cameras are expected to be so much more than devices with which to simply capture images; they need to be far smarter than that. These future-facing cameras are becoming an integral part of the vast digital connectivity infrastructure, delivering a parallel performance as intelligent sensors with the ability to extract the kind of invaluable data that helps businesses make improvements in the area of video security, and beyond. However, as the list of possibilities grows, so too does the risk of unauthorised access by cybercriminals. We should all be aware that a single weak link in a communications infrastructure can give hackers access to sensitive data. That's the bad news. Safeguarding data and utilising deep learning The good news is cybercrime can be avoided by employing a data security system that's completely effective from end-to-end. One technological advancement that the trend-spotters are predicting will become part of the video security vocabulary is 'deep learning' Once this level of safeguarding is in place you can begin to confidently explore the technologies and trends happening now, and those on the horizon. So, what will be having an influence on surveillance in 2018? Well, according to IHS Markit, one technological advancement that the trend-spotters are predicting will become part of the video security vocabulary is 'deep learning', which uses algorithms to produce multiple layers of information from the same piece of data, therefore emulating the way the human brain absorbs innumerable details every second. In Europe, GDPR compliance will also be a big talking point as new principles for video surveillance data collection, use limitation, security safeguards, individual participation and accountability are introduced. And, as the popularity – and misuse – of drones continues to rise, the recent developments in drone detection technology will be particularly welcomed by those whose primary concern relates to large areas, such as airport perimeter security. The future of 'smart' video analytics An important feature of today's intelligent cameras is the ability to provide smart video analytics. The Bosch 'i' series, for example, offers a choice of formats – Essential Video Analytics and Intelligent Video Analytics. Essential Video Analytics is geared toward regular applications such as small and medium businesses looking to support business intelligence (e.g. inter-network data transfer), large retail stores and commercial buildings for advanced intrusion detection, enforcing health and safety regulations (no-parking zones or detecting blocked emergency exits) and analysing consumer behaviour. The camera-based, real-time processing can also be used to detect discarded objects, issue loitering alarms and detect people or objects entering a pre-defined field. Intelligent Video Analytics provides additional capabilities. It is designed for demanding environments and mission-critical applications, such as the perimeter protection of airports, critical infrastructures and government buildings, border patrol, ship-tracking and traffic-monitoring (e.g. wrong-way detection, traffic-counts and monitoring roadsides for parked cars: all vital video security solutions). An important feature of today's intelligent cameras is the ability to provide smart video analytics Intelligent Video Analytics can also differentiate between genuine security events and known false triggers, such as challenging environments created by snow, wind (moving trees), rain, hail, and water reflections. For more expansive areas, like an airport perimeter fence, the system has the range and capability to provide analysis over large distances. And, if a moving camera is employed, it is also possible to capture data on objects in transit when used in conjunction with the Intelligent Tracking feature. For roadside use, Intelligent Video Analytics systems, such as the Bosch MIC IP range, are resistant to vibrations and can still operate in extreme weather conditions, continuing to detect objects in heavy rain or snow. Evolving cameras past surveillance It's becoming ever clearer that the IoT is transforming the security camera from a device that simply captures images, into an intelligent sensor that plays an integral role in gathering the kind of vital business data that can be used to improve commercial operations in areas beyond security. For example, cities are transitioning into smart cities. The capabilities of an intelligent camera extend to the interaction and sharing of information with other devices (only those you have appointed) With intelligent video security cameras at the core of an urban infrastructure smart data can be collected to optimise energy consumption via smart city lighting that responds to crowd detection and movement. Cameras can also be used to improve public transport by monitoring punctuality and traffic flow based on queue lengths, with the ability to control traffic lights an option should a situation require it. As the urban sprawl continues and this infrastructure grows, the need for more knowledge of its use becomes more essential, necessitating the monitoring technology developed for use by human operators to evolve into smart sensing technology, that no longer just provides video feeds, but also uses intelligent analytics and sophisticated support systems. These systems filter out irrelevant sensor data and present only meaningful events, complete with all relevant contextual data to operators to aid their decision-making. Expanding the video security camera network Today, video analytics technology has tangible benefits for human operator surveillance, and delivers KPIs that are highly relevant to transport operators, planners and city authorities. As an existing infrastructure, a video security camera network can be improved and expanded by installing additional applications rather than replaced. From a business perspective, that means greater value from a limited investment. Thereafter, the capabilities of an intelligent camera extend to the interaction and sharing of information with other devices (only those you have appointed), image and data interpretation, and the ability to perform a variety of tasks independently to optimise both your safety and business requirements. The fact is, cameras see more than sensors. Sounds obvious, but a conventional sensor will only trigger an alarm when movement is detected, whereas a camera can also provide the associated image and information like object direction, size, colour, speed or type, and use time stamps to provide historical information regarding a specific location or event. Based on this evidence, the video security camera of today is more than ready for the challenges of tomorrow.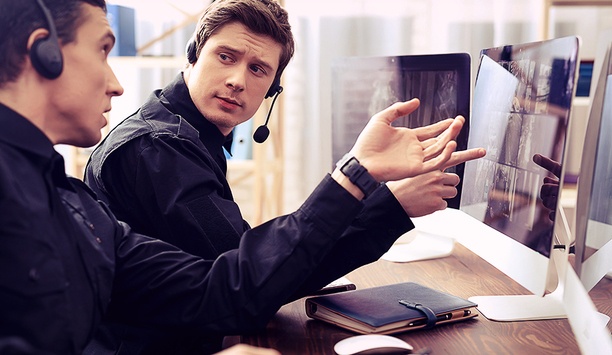 How effective security departments bust multi-million dollar crimes
It had been a particularly slow night. The plant security guard had just made his rounds on this Sunday evening shift. As soon as he passed the weighing scales, he could enter the guard shack and get off his feet. Challenging a curious incident However, on this night, he noticed the waste vendor's truck sitting half on and half off the scale. He stopped dead in his tracks to see if the truck would back up and completely sit on the scale. It never did. The observant guard walked up to the truck and challenged the driver who seemed surprised. "Hey, you're not weighing your truck properly." The driver fumbled for a response before replying, "Sorry, I was on the phone with a friend. I didn't notice it." But this security guard had the presence of mind to demand the driver's phone. The driver was caught off guard and surrendered the phone. The guard then pulled up the most recent incoming/outgoing calls and saw no calls during the last 30 minutes. "I don't think so." "You don't think so what?" The security guard was frank, "You haven't used this phone in over half an hour." The truck driver sheepishly acknowledged the fact. It was decided to install CCTV covering the weighing area and scales – no easy feat due to poor lighting Preventing crime as it happens Knowing the driver was lying, the security guard ordered the truck back on the scale for a correct weighing and advised the driver that he would report the incident. The security guard wrote up his report and handed it off to his supervisor who, in turn, contacted the local corporate investigator. This investigator was soon on the phone with his boss at corporate headquarters on the other side of the world. Together with Security, they decided to install CCTV covering the weighing area and scales – no easy feat due to poor lighting. However, once completed, they waited. They would not have to wait long. For the next two months, the waste vendor trucks, filled to the brim with production waste, black-and-white paper and other waste products from the plant, would stop on the scale only for a moment and then drive the front half of the truck off the scale for weighing. It was obvious that the vendor was cheating the company by only paying for half the waste. After two months, it was decided to catch the next cheating driver "en flagrante." Sure enough, the next truck went half on and half off the scale and was weighed. Security then asked the unsuspecting driver to park his truck and invited him inside the building to talk to a supervisor. The driver signed an incriminating statement about the scheme and his role therein. They sent him on his way asking him to keep it quiet Waiting for the driver in a large office was the local investigator and his close friend, the Head of Security. After a difficult interview, the driver admitted to cheating on the scales over a two-year period—he claimed that some of the scale cheating was done at the direction of the vendor's management, while some of it he did himself by "ripping off" the vendor—which he acknowledged was dangerous. Working with authorities The driver signed an incriminating statement about the scheme and his role therein. They sent him on his way asking him to keep it quiet—they would see what they could do for him later on. In the meantime, Corporate Investigations had received a due diligence report on the vendor company which contained disturbing news—the company and its managers were associated with a countrywide waste management mafia. The report suggested that the vendor had a reputation for thefts and involvement in numerous lawsuits regarding thefts and embezzlement. Shockingly, no prior due diligence had ever been conducted on the vendor. Fortunately, the plant's finance and audit team had maintained good records over the past 5 years and were able to re-construct the amount of waste going out the plant door and the amounts being claimed and paid for by the vendor. The discrepancy and loss stood at a multi-million dollar figure. After consulting with the local police authorities and company lawyers, it was decided to pursue a civil case against the vendor. Pursuing legal action The regional lawyer, the Head of Investigations, the Head of Security and the CFO invited the vendor to discuss the problem. Some of the evidence was shown to the vendor's CEO who became indignant and, in order to save face, promised to fire the truck drivers and to repay any losses for the last two months. Inter-dependent entities - security, investigations, finance/audit and legal - combined their resources and agendas to form a unified front That was not enough for the company and a protracted legal battle ensued which lasted several years and resulted in the vendor's paying almost the entire amount in instalments. The vendor was dropped from the contract and internal controls strengthened—the only plant employee dealing with the waste issue left the company and was replaced by two individuals. The plant also began paying more attention to the waste process and less to the production side. Several "lessons learned" come to mind. First, the tripwire came in the person of an astute and well-trained security guard who exhibited some of the best characteristics you want to see from men and women in that profession. The Security Department was also adept at installing the CCTV and capturing the fraud live on videotape. But a far greater lesson was learned—of what can happen when inter-dependent entities (security, investigations, finance/audit and legal) within a company combine their resources and agendas to form a unified front. The results speak for themselves.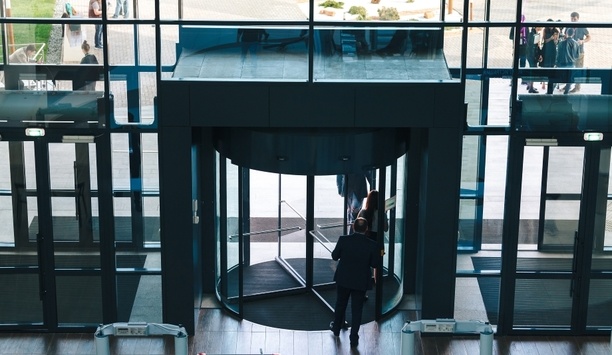 How access controlled revolving doors can protect businesses from crime
Today's security professionals are tasked with protecting the entirety of a facility or campus from every possible threat. It's a big task, given the range of solutions available; from cybersecurity to prevent hacking, to video surveillance to monitor the goings-on within the facility, to the physical security of the building itself. For most businesses and schools, keeping the entrances and exits to a building secure is an extremely high priority—when an individual cannot get into the building they will have a harder time causing trouble for those within it. With quantum leaps happening in security technology, architectural revolving doors may not always be top-of-mind when designing a new security system from scratch. However, with recent technological advances in the last decade, and considering that they occupy less floor space and are extremely good at reducing unwanted air infiltration into an interior, it is definitely time to examine how they can participate in a complete physical security plan as well. A well-known financial company in the Midwest of America was the target of a protest, against their financing of a controversial initiative Restricted access for business continuity The exterior door to a building or premises, often a public entrance during business hours, is typically the first line of defence against unwanted persons or activity making its way into an organisation. If lobby or security staff sense trouble outside (distress, fights, weapons, protests, etc.), they need a quick and effective way to block anyone from entering the building and creating danger for those inside. Should this type of incident make its way into a building, it creates a number of risks, including the expenditure of unnecessary resources, loss of productivity, violence, and liability for the business. For example, recently a well-known financial company in the Midwest was the target of a protest against their financing of a controversial initiative. A large crowd gathered outside on the street, pushed inside the building, and took over the interior lobby. The protesters not only disrupted the retail banking business at the lobby level, but also attempted to block employees from going to work on the upper floors. The protest lasted hours, making it difficult to do business, and was stressful for employees. In addition, the news cycle around the protest created an image problem for upper management and the overall brand. Revolving doors for access control Thanks to technology employing electricity, today's manual revolving doors can potentially save lives Beyond the immediate risks of theft and violence, crime has numerous intangible effects on employees, residents or students that can have a more profound and lasting impact. These include physical pain and suffering, along with a feeling of anxiety, stress, and uncertainty around future security. According to a survey conducted by Workplace Options in 2015, 53% of American workers have experienced a traumatic event while at work—with workplace violence or criminal activity listed as one of the top four events that cause trauma. Revolving doors can be a reliable solution for providing this necessary security. They are often deployed in buildings where public use is needed during the day, but controlled access is required in the evening—for example, banks, museums, commercial buildings, condominiums, libraries, dorms, recreational centres, and more. Thanks to technology employing electricity, today's manual revolving doors are more capable than ever before and can potentially save lives or buy the time necessary to alert security staff or notify law enforcement to deal with a dangerous situation in time to prevent harm, stress, or liability. Secure access can be made possible via an access control device mounted on the outside of the door Enhanced security with electronic lock control The following security features are now available for manual revolving doors being deployed in buildings right now: Emergency security lockdown: Facility or reception staff can electronically lock the door in place, regardless of position, at the push of a remotely located button. In the event of an immediate security threat outside the entrance (weapons, protests, drunk and disorderly conduct, etc.), access to a lobby or entrance can be instantly denied, and those within protected. Remote locking: In an earlier time, the manual pushing of a pin was required to lock a revolving door's wing into the ceiling or the floor. Today, you can lock a manual revolving door by using a remote pushbutton, or, an access control system can lock the door automatically at a specific time of day. If anyone is still in transit during the lock command, the door will allow them to exit before locking. Once the door is locked, staff can easily unlock it with the same remote mechanism if there is an authorised visitor. Access control integration: Integration with access control systems gives manual revolving doors even more capabilities. Secure access can be made possible via an access control device such as a keycard reader, mounted on the outside of the door. Upon valid authorisation, the door will unlock and the user can push to enter the facility. Once all compartments are clear, the door finishes rotating by positioning its door wings at the end posts of the throat opening and relocks. If tailgating is a concern, your revolving doors should be the first of several layers of physical security Efficient incident management Consider the usage of these features for a building such as a downtown high-rise condominium. During the day or night, residents can enter by showing credentials outside the door to the access control system. Any deliveries would have to stand outside, ring the doorbell and wait for reception to unlock the door and let them in. If anything threatening occurs during rotation, reception staff can immediately lock the doors to keep trouble out and call for help. At a high-rise office building, it can work differently. The door can be unlocked during the day for public entry with guards keeping a watchful eye outside, ready to lock the doors instantly if trouble happens outside. The access control system can lock the doors at 5pm until 7am the next morning, requiring employees or cleaning crew to present their credentials to enter. Access control integration It should be noted that standard revolving doors are not equipped to detect or prevent tailgating (an unauthorised person following an authorised person through an entrance). They should not be confused with a security revolving door, which is intended for individuals trained to use these doors at employee-only entrances. With this in mind, consider that with access control integration, a standard revolving door will unlock when presented with an authorised credential, but will continue to rotate as long as anyone is inside the door to prevent entrapment. Tailgating is still a possibility with these entrances, so if this is a concern, your revolving doors should be the first of several layers of physical security including, potentially, additional turnstiles, guard staff, surveillance cameras, additional locking mechanisms for restricted areas, and so on. Ensuring compliance with code requirements To keep building interiors safe, standard revolving doors can be a simple, cost-effective and easy to implement Finally, modern code requirements for revolving doors are defined by a number of different agencies—ANSI, IBC, and NFPA. All require that a revolving door's wings be able to collapse or 'book fold' to create a path of escape during a fire, and that a swinging or sliding door must be present within 10 feet of any revolving door, on the same building plane. To make sure this additional door isn't a security weak point, the extra sliding or swinging door can be 'exit only', or locked to those trying to enter from outside the building, but unlocked to those trying to exit from inside the building. To keep building interiors safe, standard revolving doors can be a simple, cost-effective and easy to implement solution that helps prevent unwanted entry by those looking to do harm and create unwanted liability. Considering revolving doors can be a first step into securing the entrances and exits of your building, and protecting everyone and everything within.
See also
Featured white papers
Powerful video surveillance protects Red Bull Racing
Download
Making your surveillance cyber secure
Download
Modern, flexible access control secures HafenCity University
Download