Frontier Pitts Safety & Security Gates
(1)
Browse Safety & Security Gates
Gate products updated recently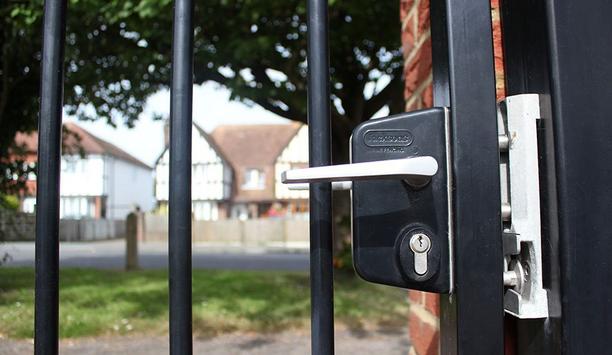 Key considerations for robust residential security
In the UK, one burglary occurs every 106 seconds. This means by the time you've finished reading this article, at least three will have taken place. Selecting robust physical security options to protect property boundaries and homes is essential to limit crime rates and deter opportunistic intruders. With 58% of burglaries said to take place while the homeowner is in, it seems that even the second wave of lockdowns, and an increased number of people confined to their homes, won't do much to eliminate the risk of burglary. Prioritise security for peace of mind Security is paramount, and in the case of new build projects, should be considered from the very beginning of the design process, not as an afterthought. When it comes to securing pre-existing buildings, there are countless security options which will ensure the perimeter is robust enough to withstand opportunistic attacks. It's also worth noting that security features don't have to be complicated. There are plenty of high-tech digital systems flooding the market, which can go a long way to reduce the risk of burglary and will provide peace of mind to the end user. However, this article will demonstrate how traditional security measures, such as high-quality perimeter fencing, can ensure practical safeguarding of properties for years to come. Selecting robust physical security options to protect property boundaries and homes is essential to limit crime rates Timber! There are a number of different materials which can be specified to create a strong boundary. From metal railings, to timber fence panels, they will each help deter criminals somewhat. Wooden fence panels are a popular choice for their appearance, and the right product and installation can help to increase security.Our timber acoustic fencing can also reduce noise by up to 32dB and has a solid face with no hand or footholds, while still retaining the attractive natural timber aesthetic of a typical garden fence. However, maintenance is key, and one of the first thing burglars will notice is the condition a fence is in, rather than a particular style. Therefore, old, broken or rotten fence panels are a green light for opportunistic thieves. These can be easily broken or bypassed with minimal effort. When specifying fences as part of a new build housing development, we would suggest opting for high-quality timber, as this will ensure that it is protected against rot. Look for products with an extended guarantee or those that don't need additional treatment over the years. The condition of the fence should still be regularly inspected, and simple methods such as clearing piles of leaves away from the base of the boundary can help to prevent rot which weakens the timber. Securing fence panels The recent rising cost of timber has led to a dramatic increase in fence panel theft, and panels that can be lifted from the posts are an easy target. Mitigate this risk by screwing the fence panels into the posts. This makes it much harder for the panels to be removed from the posts and creates a more secure barrier. Concrete posts do offer benefits, but we always advise on timber posts for any fencing. They're strong, just like concrete, but they continue the same natural theme as the rest of the fence. Moreover, if you screwed the panels to concrete posts, they would most likely crack and become damaged, and then be at risk to the elements. Astute design Design is also important. Installing fence rails on the inside of properties to prevent them from being used as climbing aids is highly recommended. Even better, using panels without rails on high-end developments is a clever tip if you want a secure fence with a high-spec look. Security features don't have to be complicated High fences with solid panels and no gaps in between make it considerably harder for potential burglars to climb over. They also offer better privacy to conceal rear garden areas from intruders, and are much sturdier than other alternative panels. One common mistake is designing in features such as trees or children's climbing frames too close to the boundary. These can be used by burglars as climbing aids when attempting to scale the fence, making access easy. Investigate the surrounding area, which flanks the outside of the property boundary, as an unfortunately placed bin or bench can also help criminals gain entry. If the removal of these items is not possible, designing in a spiky bush can help deter intruders. It's also worth noting that gardens with numerous large features such as bushes or sheds can also negatively impact the level of security. A clear line of sight across the entire garden is highly recommended where possible. If this view is blocked, it's considerably easy for intruders to hide undetected. Front gardens While tall, solid fence panels are recommended for rear gardens to prevent intruders from being able to see in and climb over, the opposite is true for front gardens. For street-facing gardens, a low fence or hedge is recommended to provide a clear view from the house. It also makes it much harder for intruders to hide from passers-by or neighbours, who can raise the alarm during a burglary. Another useful security technique to consider is a gravel drive. These create noise, which means the homeowner will know when it is in use. Pair this with a strong boundary fence, the likelihood of burglary dramatically decreases. This article only scratches the surface in unveiling the sheer volume of effective home security options on offer to protect homes and gardens. These investments can help minimise the risk of traumatic break-ins, while also simultaneously boosting the aesthetic of the property and its surroundings.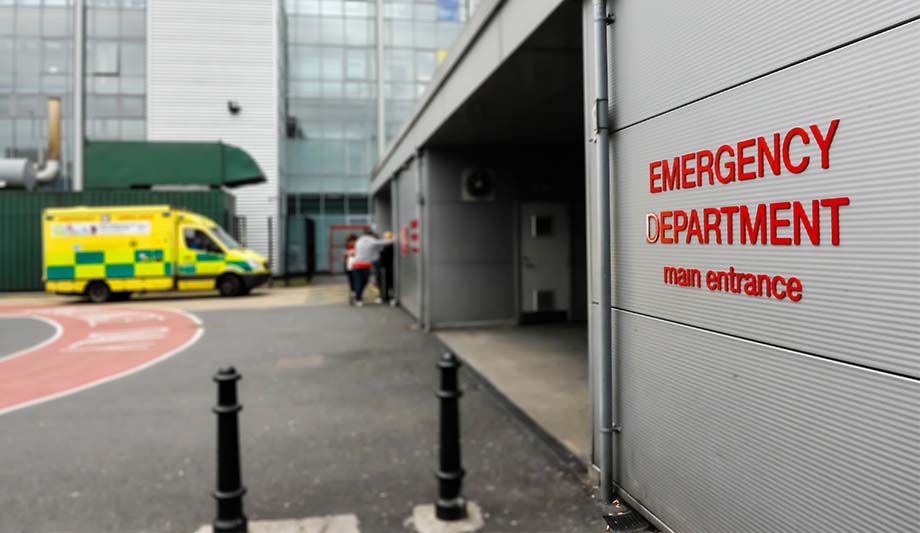 Securing healthcare facilities
COVID-19 has sparked a flurry of criminal activity across the country, with a particular increase in petty crimes perpetrated against UK healthcare facilities. Bike theft, slashed ambulance tyres and stolen oxygen canisters are just some of the misdemeanours which have significantly grown in frequency since the coronavirus lockdown began in March 2020. Given the constant, essential work carried out by health services, it's clear the utmost must be done to protect its physical assets, and staff, from physical attack. Fundamentally, it's the responsibility of the facilities managers and specifiers to incorporate and carefully balance physical security strategies around healthcare sites to protect patients, visitors, property and assets. The challenge is that many of these sites are continually increasing in size and complexity to meet the higher demand from the population. Fencing, gates, storage enclosures and access control are part of a solution in securing this service sector to enable it to operate effectively 365 days a year. Effective access control Hospitals are fast-paced environments where life and death outcomes often hang in the balance of only a couple of minutes. Efficient, seamless access is therefore key. All gates and access points around the perimeter must be assessed and considered and these access points should be installed and controlled centrally, or regularly monitored. Fencing, gates, storage enclosures and access control are part of a solution in securing this service sector Consider the types of vehicles that require access; the appropriate solution should ensure that, where necessary, emergency vehicles can get in and out of the site unhindered. Effective design for maximum security If automated gates are specified, underground operators are highly recommended to remove any visible signs of surveillance on display. When designing pedestrian and vehicular access: gates should be DDA (Disability Discrimination Act) compliant. Crucially, the design of fencing and gates must accommodate rapid evacuation and access for emergency services. With regards to the car park, it may require rising arm barriers or bollards to secure it. These solutions control access and separate pedestrians from vehicle traffic whilst protecting different buildings, such as specialist units and emergency wards. Promoting wellness through aesthetics Creating a welcoming environment is a core priority when specifying security options for hospitals. Razor or barbed wire may be effective deterrents to potential trespassers, but they create an intimidating and unwelcoming aesthetic, far removed from the sense of wellbeing these developments should promote. A solution that offers both visual appeal and high levels of security is vertical bar security fencing or welded mesh panels. Both provide strong boundary protection and excellent visibility for surveillance, while offering greater protection than other alternatives. Recreational areas For areas requiring a 'softer' appearance, such as gardens and outdoor recreational areas, timber fencing is an ideal option. Timber has a natural, welcoming appearance and promotes a sense of wellbeing and privacy. As well as offering a pleasing aesthetic, it can also provide a high level of noise protection. This makes it well suited for acoustic fencing, which can improve recreational and recovery areas by protecting them from high levels of noise, transforming them into little oases of calm ideal for recuperation. Outdoor storage areas Hospitals and other medical facilities produce a large amount of medical waste which requires secure outdoor areas and bin stores to hold hazardous materials on-site before they're taken away. Hospitals have a responsibility to ensure these areas are secured using risk-appropriate fencing to avoid potentially dangerous materials getting into the wrong hands. Risk assessments Creating a welcoming environment is a core priority when specifying security options for hospitals Risk assessments are key to ensuring a risk-appropriate solution is installed. For facilities at risk of criminal activity, products accredited by standards including Secured by Design or the Loss Prevention Standards Board's LPS 1175 are proven to reduce the likelihood of crime. It's also best practice to locate storage areas in areas away from climbing aids such as lamp posts or trees. The fence should also be high enough to deter attempts at climbing. There are many effective and easy-to-install options on offer when it comes to specifying security for healthcare infrastructures. It is important that each site is judged individually. Every institution is different and will require a unique plan of security structures to ensure it is safe for all personnel.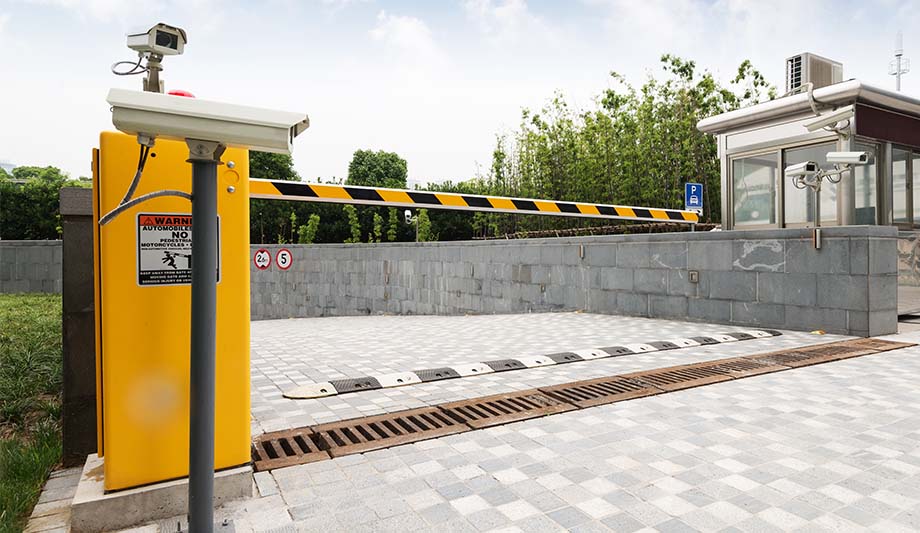 Automatic gates: Making the right investment for access control
The experience of the COVID-19 pandemic has made us all more conscious of who is coming and going from our property. Whether it is a family home, business premises or public building, property owners want full control over access for protection and peace of mind. As a provider of access control technologies, we are seeing a growing demand for automated gates with a variety of access control systems. There are a number of considerations that buyers need to make when investing. And as an installer, there is advice that you can offer to help your clients make the right choice for their property. Here are some of the key considerations you'll need to make and discuss with your client. Whomever you buy from, you should be offered more than a simple instruction manual. Electronic locks, magnetic locks and code security In the first instance, you'll need to advise on the type of lock and access control available. Electronic locks release on the operation of the automation system to allow the gates to open. Locks are required for all non-locking (also known as reversible) operators and are recommended for any gate on a multi-user site or any gate over 2.5m. Apply the same logic to an automated gate as you would to a domestic door – for example, you wouldn't fit your front door with a lock on the same side as the hinges or a drop bolt at the hinge end of a manual gate so why dispense with this logic when the gate is automated? Electronic locks release on the operation of the automation system to allow the gates to open There are a number of locks on the market including magnetic locks, drop locks that "shoot" a bolt into the ground and side latching locks. These are all designed for external use. While the gate itself will provide physical security, the customer will want to feel in control of who enters their property, when and for what purpose. Consider access for post and deliveries, waste disposal and visitors arriving on foot etc. There is a range of options available. Intercom systems will allow the user to vet visitors, keypad entry can allow remote access for visitors with a specific code, remote controls allow an oncoming driver to open the gates without getting out of the vehicle, and a timer control can be used to open or close the gates at certain times of the day. Vehicle detection loops can be installed discreetly under the tarmac allowing the presence of vehicles to exit the gates and prevent closing whilst obstructed. Sliding gates versus swinging gates There are a number of locks on the market including magnetic locks, drop locks that "shoot" a bolt into the ground and side latching locks Gates can be automated to either swing or to slide open and in the case of swinging gates, the opener may be concealed underground or gate mounted. The most suitable opener for your installation will depend on the space available and the type of gate selected. Concealed underground automation is ideal for highly ornate gates. However, where gates are fully infilled (typical of many timber designs), gate mounted openers are concealed from the front of the gate by the gate leaf and present a cost-effective option. The choice between slide and swing is largely down to space - swing gates require a clear space for their opening arc whilst sliding gates require space to one or both sides of the gate. Sliding gates are perhaps the best choice where the drive slopes or when drive space is limited, as they use the least space when opening. Voltage Most swing gate and sliding systems are available in 24v or 230v. The 24v systems still need 230v mains power – there is a transformer built into the 24v control panels. Deciding which voltage to use can include a combination of factors such as the material of the gates, the location of the system and the safety features you want. Concealed underground automation is ideal for highly ornate gates With wrought iron gates, the wind can pass through them whereas with fully boarded wooden gates (popular because they give full privacy) the wind has nowhere to go, so they act like sails. For commercial or industrial applications with larger entrances and a heavy gate, you may need 3 Phase 400v power (sliding gates only). Installing gate motors in confined spaces The environment in which you are fitting may well influence which gate and motor you recommend. Will it be in an exposed area which is subject to the elements? Will it be positioned on a slope? Sliding gates are perhaps the best choice where the drive slopes or when drive space is limited Installers have always faced the challenge of installing gate motors in confined spaces. When fitting a pedestrian gate, there is often limited space in which to work – potentially making an installation time consuming and technically demanding. If this is the case for you, consider a gate operator which is designed specifically for installations with limited space for manoeuvre. An example of this is the E5 compact gate operator. The operator is not only small but has an optional slide lever attachment designed for installations where there is extremely limited space, meaning that just 8cm of the pillar is needed for installation. What's more, improved fixing points and a simple 'hook and fasten' process means assembly is safe, quick and straight forward. Ultimately, you'll be looking for a good quality, reliable product with good service. Work with a supplier that offers more than just a manual. If they are happy to offer training, their time and advice when you buy, the chances are you'll get their support long term.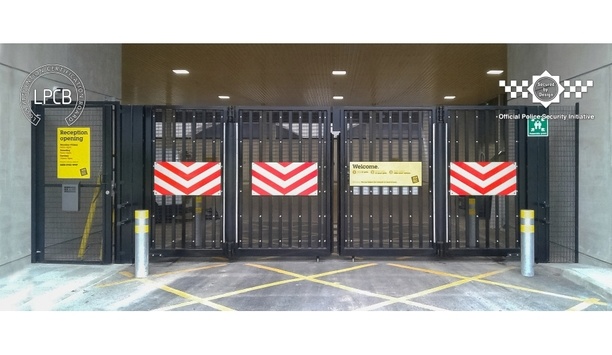 Frontier Pitts exhibits Secured by Design accredited LPS1175 Automatic Bi-folding Gate SR2 at IFSEC 2019
Frontier Pitts will be exhibiting at the IFSEC Exhibition at Excel, London between the 18th and 20th of June 2019. Frontier Pitts will be showcasing a fully operational Secured by Design accredited LPS1175 Automatic Bi-folding Gate SR2 on the stand. This is the first automatic Bi-folding Speed Gate on the market to achieve Secured by Design accreditation and LPS1175 Security Rating! Many clients had been installing unrated Security Gates that had not been tested alongside LPS1175 security rated fence lines. By testing and upgrading certain elements on all models of their Automatic Security Gates, Frontier Pitts is now pleased to bring to the market the first complete LPS1175 Anti-Intruder Gate Range to the market, introducing another perimeter security layer to the security onion. Platinum Automatic Security Gate range Frontier Pitts can offer the complete solution for all Mob Attack scenarios and Crowded Place, Public Realm venuesThe Platinum Automatic Security Gate range with Security Ratings of 2 and 3 includes: Platinum Sliding Gate up to 10m wide Platinum Bi-folding Gate; double leaf up to 10m wide, single leaf up to 5m wide Platinum Hinged Gate; double leaf up to 10m wide, single leaf up to 5m wide Platinum Pedestrian Gate: Fully Automatic, Semi-Automatic, Manual operation. The Platinum range joins the large portfolio of high security products, further bridging the gap between Frontier Pitts Security Range and their high security Anti-Terra IWA14/PAS68 impact tested products, enhancing their accreditations further. They can offer the complete solution for all Mob Attack scenarios and Crowded Place, Public Realm venues. Frontier Pitts' technical consultants will be available to discuss the perimeter security requirements, and advise on the best IWA 14, PAS 68 & LPS 1175 solutions.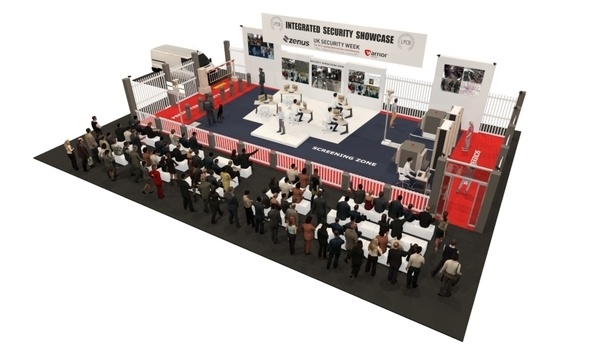 SCTX 2018 announces the launch of Integrated Security Showcase with live security operations centre
Organisers of Security & Counter Terror Expo, the UK's leading national security event, have announced the launch of a unique live technology showcase at its 2018 event. The Integrated Security Showcase will feature a live security operations centre where visitors can see innovative technologies, solutions and services in action, helping them to identify unique solutions that can be used in a variety of installations to tackle the latest security threats. A carefully curated array of products will be displayed in the area, with facial recognition, hostile vehicle identification, cyber threat mitigation, intrusion detection, perimeter protection, CCTV, video surveillance and biometric solutions all working in harmony. Among the suppliers taking part in the new Integrated Security Showcase are Bosch Security Systems, Custom Consoles, HARP Visual Communication Solutions, Frontier Pitts, Warrior Doors, Technocover, Fast Lane Turnstiles and Zenus Biometrics, who will each unveil their latest technologies, solutions and services.Chemring Technology Solutions will show visitors how its VehicleScan technology can identify foreign objects concealed under vehicles Communal entrance and high security doors systems Warrior Doors will bring its market leading, communal entrance and high security doors systems to the new show feature, while Zenus Biometrics' facial authentication software will show visitors how its facial recognition can be easily integrated with existing hardware to offer the fastest and easiest check-in solution by identifying key personnel by searching a database of faces in real-time. Custom Consoles will demonstrate its security control room desks and video monitor mounting systems. The manufacturer of project-specific and modular broadcast, process-control and security furniture will provide one of its SteelBase control desks for use within the showcase, which can be easily configured to provide an ergonomically efficient working environment for any size of control room. Harp Visual Communications Solutions' complex audio-visual solutions will also be on display, with the company demonstrating how multiple image sources can be integrated and displayed on one continuous screen surface – all processed through its own video wall processor, MERLIN. Bosch Security Systems will provide its video management and CCTV systems Also joining the Integrated Security Showcase, Bosch Security Systems – a global supplier of technology and services – will provide its video management and CCTV systems, while Fast Lane Turnstiles will introduce its high-tech entrance control systems for pedestrian throughput. Revealing how security professionals can defend and prevent threats from unauthorised drones, Drone Detection Systems will demonstrate its drone detection and intervention solutions, designed to detect all type of civilian drones (RPAS, UAS). In addition, Technocover will supply a cutaway mesh cage unit to emphasise the benefits of physical security access solutions, used to protect specific assets, Frontier Pitts will underline the essential role its security barriers play in regulating and restricting vehicle access, and Chemring Technology Solutions will show visitors how its VehicleScan technology can identify foreign objects concealed under vehicles.Frontier Pitts will underline the essential role its security barriers play in regulating and restricting vehicle access This new feature is to educate security system integrators Speaking about the Integrated Security Showcase, David Thompson, Event Director, Security and Counter Terror Expo, said: "This new feature is a unique, interactive learning environment designed to educate security system integrators, architects, consultants and end users looking to protect and secure critical assets from potential threats. It will offer exhibitors a chance to reveal the latest technologies live to an audience of senior buyers, while offering visitors a unique insight into real-time operations and the chance to discuss the ever-evolving range of threats, operational strategies and technologies to shape future policy." The Security & Counter Terror Expo (SCTX) will run from 6-7 March 2018 and will also include a number of networking events.
Intersec 2016: Middle East aviation security to be key point of interest
Global providers will showcase latest aviation and airport security solutions at the event With the Middle East, and in particular the GCC, emerging as major international air travel hub, aviation security will be a key point of interest at Intersec 2016, the world's leading trade fair for security, safety, and fire protection. Rise in airport security market investments Investment in the airport security market continues to rise; a March 2015 report titled 'Global Airport Security Technology Market Assessment' by analysts Frost & Sullivan, estimated the global annual spend on airport security would surge to US$12.67 billion in 2023, up from US$8.22 billion in 2014. The increase in investment comes as the Middle East outpaces global growth in air traffic; according to estimates by Airbus Industrie, over the next 20 years (2015-2034) air traffic in the Middle East is expected to grow 6 per cent annually, compared to the world average growth of 4.6 per cent. This will drive a need for nearly 2,460 new passenger and freighter aircraft valued at US$590 billion. By 2034, the fleet of passenger and freighter aircraft in the Middle East will almost treble from nearly 1,100 in 2015, to over 2,950 by 2034. Which is why many of the world's foremost security providers that specialise in aviation and airport security will showcase their latest solutions at Intersec 2016, which takes place from 17-19 January at the Dubai International Convention and Exhibition Centre. Smiths Detection at Intersec Smiths Detection, a global provider of technologies to identify chemical, biological, radiological, nuclear and explosive (CBRNE) threats, is among the major names at Intersec 2016 with a full airport security portfolio in tow, from x-ray inspection equipment, to explosives and narcotics detection and people screening systems. The increase in the number of global air passengers, particularly in the Middle East and Asia-Pacific regions, have played a key role in driving investments in airport security infrastructures Smiths Detection's varied solutions have been adopted at several global locations, including its HI-SCAN 10080 XCT, a next generation high-speed checked baggage explosives detection system (EDS), and RadSeeker, a handheld radioisotope detector and identifier designed to meet the U.S Homeland Security mission requirements. Paul Baker, the Managing Director of Smiths Detection in the Middle East, said: "The increase in the number of global air passengers, particularly in the Middle East and Asia-Pacific regions, have played a key role in driving investments in airport security infrastructures. "Passenger traffic at airports in the larger region has recorded fast paced growth. As per the findings of a recent IATA report, Dubai Airport announced growth projections of 126 million passengers by 2020 as aviation demand continues to soar. Additionally, passenger numbers in Qatar are expected to increase at a rate of 4.8 per cent annually until 2034, in preparation for the World Cup 2022." Range of cutting edge airport and aviation security solutions Exhibitors such as German company Bosch Security Systems, Nedap from the Netherlands, and Genetec from Canada, are among other big international names to descend upon Intersec 2016 with a range of cutting edge airport and aviation security solutions, from perimeter security, command, control and integration, cybersecurity, communications, surveillance, access control, and screening. Ahmed Pauwels, CEO of Messe Frankfurt Middle East, the organiser of Intersec, said: "The rise of big three Gulf carriers, Emirates, Qatar Airways and Etihad, is the driving force of international trans-continental travel. The growth in their travel hubs and the surge in passenger numbers passing through terminals, along with air freight and cargo, means global airport and aviation security majors are expecting the Middle East to become a big market for cutting-edge technologies and the latest in security systems. The extension of existing airportsand their facilities in preparationfor mega events such as theDubai 2020 EXPO and the 2022FIFA World Cup in Qatar requiremore updated facilities includingsecurity systems "The highly-evolving nature of security threats to global air travel increases demand for the latest command and control facilities, enhanced security communication channels, access control and monitoring systems, all of which will be on show at Intersec 2016." Nuctech is another exhibitor at Intersec 2016 with a strong focus on airport security, and will return after having sourced projects through previous editions of the annual showpiece event for Dubai Police in Dubai Airports, Dubai Customs, Abu Dhabi Airport, Sharjah Customs, Ras Al Khaimah Customs and Ajman Customs. "The trend of national and regional security inspection in the Middle East is getting more and more important," said Yuan Youzhong, the General Manager of Nuctech Middle East. "The extension of existing airports and their facilities in preparation for mega events such as the Dubai 2020 EXPO and the 2022 FIFA World Cup in Qatar require more updated facilities including security systems." Other exhibitors at the event Other exhibitors at Intersec 2016 with aviation security solutions include 2N Communication from the Czech Republic; Adani from Belarus; AllGoVision from India; Italian company CEIA; Delv from Australia, UK companies Frontier Pitts and Rockwell Collins; Gesab from Spain, Swiss company WEY Technology; and UAE-based companies G4S and Intertech Vision. Now in its 18th edition, Intersec 2016 will feature more than 1,300 exhibitors from 52 countries, spanning over 50,000sqm. The dedicated trade show focuses on the six core sections of Commercial Security; Information Security; Fire & Rescue; Safety & Health; Homeland Security & Policing; and for the first time in 2016, Smart Home and Building Automation.
Related white papers
Automatic vehicle identification: State of the industry 2020
How plate reader technology increases your perimeter security