VIVOTEK CCTV Fiber Optic Transmitters & Telemetry
(10)
Browse CCTV Fiber Optic Transmitters & Telemetry
Fibre optics, telemetry receivers, transmitters, transceivers products updated recently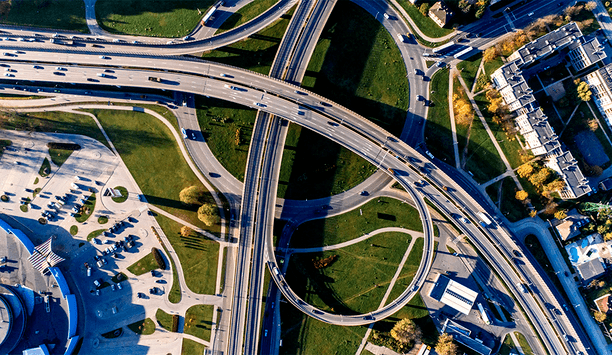 Live-streaming mobile surveillance takes cameras to the action
Video surveillance across the world is growing exponentially and its major application is in both public safety and law enforcement. Traditionally, it has been fixed surveillance where cameras provide live streams from fixed cameras situated in what is considered strategic locations. But they are limited in what they can see given by their very definition of being "fixed." The future of video surveillance includes the deployment of more mobile video surveillance with the benefits it offers. Instead of fixed cameras, this is the ability to live stream from mobile devices on the move such as body-worn cams, drones, motorbikes, cars, helicopters and in some cases, even dogs!Sending drones into the air, for example for missing people or rescue missions, is much more cost-effective than deploying helicopters Advantages of mobile surveillance The advantage of mobile surveillance is that the camera can go to where the action is, rather than relying on the action going to where the camera is. Also, sending drones into the air, for example for missing people or rescue missions, is much more cost-effective than deploying helicopters. The ability to live stream video from cars and helicopters in high-speed pursuits can be used to take some of the operational issues from the first responders on the ground and share that "life and death" responsibility with the operational team leaders back in the command centre. This allows the first responders in the pursuit vehicle to focus on minimising risk while staying in close proximity of the fleeing vehicle, with direction from a higher authority who can see for themselves in real time the issues that are being experienced, and direct accordingly. In addition to showing video live stream from a pursuit car or motorcycle, by using inbuilt GPS tracking, the video can be displayed on a map in real time, allowing a command chief to better utilise additional resource and where to deploy them, through the use of displaying mapping information with real time video feed. It allows police chiefs to make better informed decisions in highly-charged environments. The 4G phone network can now be used with compressed video to live stream cost effectively Application in emergency situations The same is true of first responders in many different emergency situations. Mobile surveillance opens up a new area of efficiencies that previously was impossible to achieve. For example, special operations can wear action body-worn cameras when doing raids, fire departments can live stream from emergency situations with both thermal and daylight cameras, and paramedics can send video streams back to hospitals allowing doctors to remotely diagnose and prepare themselves for when patients arrive at the hospital. How can special operations and emergency first responders live stream video from a mobile camera with the issues of weight, reliability and picture-quality being considered? H265 mobile video compression Law enforcement insists on secure transmissions, and it is possible to encrypt video to the highest level of security available in the public domain The 4G phone network can now be used with compressed video to live stream cost effectively. The issue of course is that 4G is not always reliable. Soliton Systems has mitigated this risk of low mobile quality in certain areas, by building an H265 mobile video compression device that can use multiple SIM cards from different cellular providers simultaneously. H265 is the latest compression technique for video, that is 50% more effective than conventional H264, and coupling this with using multiple "bonded" SIM cards provides a highly reliable connection for live-streaming high-quality HD video. The 400-gram device with an internal battery can be connected to a small action cam, and can live-stream simultaneously over at least three different cellular providers, back to a command centre. Latency is typically less than a second, and new advance improvements are looking to reduce that latency further. Encrypted video transmission What about security? Law enforcement insists on secure transmissions, and it is possible to encrypt video to the highest level of security available in the public domain, i.e. AES256.What about integration into existing video infrastructure at the command centre? It is not untypical for a police force to have an existing video management system (VMS) at their command centre such as Milestone System's Xprotect. The Soliton range of products are ONVIF-compliant, a standard used by video surveillance cameras for interoperability, allowing cameras and video devices that are ONVIF-compliant to simply "plug&play" into existing video management systems. These mobile transmitters are deployed with law enforcement and first responders across the globe. Their ability to provide secure, full HD quality and highly-reliable video streaming within a small unit, and to enable it to be integrated into the current eco-system that is already installed at the receiving end, has made them a favourite choice with many companies and government agencies.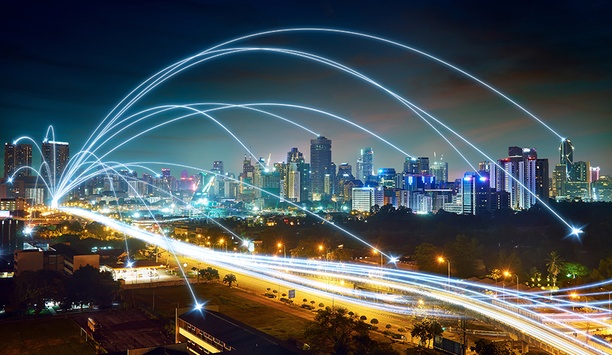 Why live video streaming is critical for safer and smarter cities
The term "smart city" gets thrown around a lot nowadays, but as different technologies that strive to be defined in this way are adopted by different countries globally, the meaning of this phrase gets lost in translation. The simplest way to define a "smart city" is that it is an urban area that uses different types of data collecting sensors to manage assets and resources efficiently. One of the most obvious types of "data collecting sensor" is the video camera, whether that camera is part of a city's existing CCTV infrastructure, a camera in a shopping centre or even a police car's dash camera. The information gathered by video cameras can be used with two purposes in mind, firstly: making people's lives more efficient, for example by managing traffic, and secondly (and arguably more importantly): making people's lives safer. Live streaming video all the time, everywhere In the smart and safe city, traditional record-only video cameras are of limited use. Yes, they can be used to collect video which can be used for evidence after a crime has taken place, but there is no way that this technology could help divert cars away from an accident to avoid traffic building up, or prevent a crime from taking place in the first place. However, streaming live video from a camera that isn't connected to an infrastructure via costly fibre optic cabling has proven challenging for security professionals, law enforcement and city planners alike. This is because it isn't viable to transmit video reliably over cellular networks, in contrast to simply receiving it. Video transmission challenges Transmitting video normally results in freezing and buffering issues which can hinder efforts to fight crime and enable flow within a city, as these services require real-time, zero latency video without delays. Therefore, special technology is required that copes with poor and varying bandwidths to allow a real-time view of any scene where cameras are present to support immediate decision making and smart city processes. The information gatheredby video cameras can beused to make people's lives more efficient, and to make people's lives safer There are many approaches to transmitting video over cellular. We've developed a specialist codec (encoding and decoding algorithm) that can provide secure and reliable video over ultra-low bandwidths and can therefore cope when networks become constrained. Another technique, which is particularly useful if streaming video from police body worn cameras or dash cams that move around, is to create a local wireless "bubble" at the scene, using Wi-Fi or mesh radio systems to provide local high-bandwidth communications that can communicate with a central location via cellular or even satellite communications. Enhanced city surveillance Live video streaming within the smart and safe city's infrastructure means that video's capabilities can go beyond simple evidence recording and evolve into a tool that allows operations teams to monitor and remediate against incidents as they are happening. This can be taken one step further with the deployment of facial recognition via live streaming video. Facial recognition technology can be added on to any video surveillance camera that is recording at a high enough quality to identify faces. The technology works by capturing video, streaming the live video back to a control centre and matching faces against any watch lists that the control centre owns. Importantly, the data of people who aren't on watch lists is not stored by the technology. Identifying known criminals This technology can work to make the city safer in a number of ways. For example, facial recognition could spot a known drug dealer in a city centre where they weren't supposed to be, or facial recognition could identify if a group of known terror suspects were visiting the same location at the same time, and this would send an alert to the police. Facial recognition technology captures and streams live back to a control centre, matching faces against any watch lists that the control centre owns In an ideal world where the police had an automated, electronic workflow, the police officer nearest to the location of the incident would be identified by GPS and would be told by the control room where to go and what to do. Most police forces aren't quite at this technological level yet, and would probably rely on communicating via radio in order to send the nearest response team to the scene. As well as this, shopping centres could create a database from analogue records of known shoplifters to identify criminals as soon as they entered the building. This would be even more effective if run co-operatively between all shopping centres and local businesses in an area, and would not only catch any known shoplifters acting suspiciously, but would act as a deterrent from shoplifting in the first place. Live streaming for police As mentioned above, live streaming video from CCTV cameras can help the police fight crime more proactively rather than reactively. This can be enhanced even further if combined with live streaming video from police car dash cams and police body worn cameras. If video was streamed from all of these sources to a central HQ, such as a police operations centre, the force would be able to have full situational awareness throughout an incident. This would mean that, if need be, officers could be advised on the best course of action, and additional police or other emergency services could be deployed instantly if needed. Incorporated with facial recognition, this would also mean that police could instantly identify if they were dealing with known criminals or terrorists. Whilst they would still have to confirm the identity of the person with questioning or by checking their identification, this is still more streamlined than describing what a person looks like over a radio and then ops trying to manually identify if the person is on a watch list. The smart, safe city is possible today – for one, if live video streaming capabilities are deployed they can enable new levels of flow in the city. With the addition of facial recognition, cities will be safer than ever before and law enforcement and security teams will be able to proactively stop crime before it happens by deterring criminal activity from taking place at all.
Surge protection for security installations: 2017 saw increased investment
In 2017, DITEK saw how power surges from the many natural disasters that took place damaged many businesses. In a natural disaster, or even everyday business operations, a facility's entire investment in security, life safety and surveillance systems technology can be disabled or rendered useless in a few seconds. Surge protection solutions can mitigate those risks and protect security investments. Proactive approach to risk mitigation Throughout 2017, we also witnessed a change in how enterprises view surge protection, which included how investments are being made in surge protection to protect valuable security, life safety and surveillance systems, while also reducing downtime, manpower costs, liability vulnerabilities, and possibly compliance issues that can force businesses to actually cease operations. Effective security management is about mitigating risks. But risks cannot be mitigated without a proactive approach. Enterprises and integrators, who take the time to assess risk and to develop a strategy to incorporate effective detection, deter and response criteria to protect physical assets will be successful in 2018. 2018 and beyond That strategy includes designing surge protection into new security systems, while also adding surge protection to existing systems. Enterprises and security integrators who implement a surge protection strategy during security planning processes – or after – will be exercising prevention and mitigation, and they will be successful in 2018 and beyond. Surge protection devices have an untapped potential for enterprise surveillance and security systems In 2017, Ditek continued to offer security end users a solid surge protection solution. We also successfully educated system integrators, who are seeking value-added products or services to incorporate into their portfolios, on the importance of surge protection devices. Educating security integrators We believe that surge protection devices have an untapped potential for enterprise video surveillance and security systems, because they can and do meet safety and security challenges that have been rarely identified in the past. We are looking forward to 2018, when we will continue to develop new surge protection products – including a new product engineered to protect up to twelve individual fuel dispensers, which is critical to the financial operation of convenience stores. We will also continue to educate security integrators about the importance of including surge protection in the design/build RFP, to not only secure an enterprise's valuable security equipment, but also to help integrators to differentiate their capabilities and knowledge from the competition.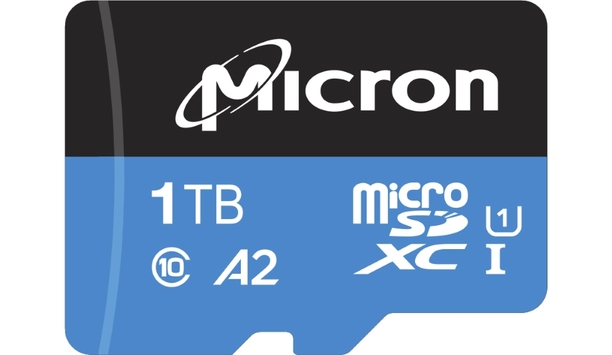 Micron launches world's first 1TB industrial-grade microSD card to replace Network Video Recorders with Cloud-Managed Video Surveillance
Micron Technology, Inc., unveiled the world's highest-capacity industrial microSD card — Micron® i300 1TB3 microSDXC UHS-I — to address the edge storage needs of the video surveillance market and other industrial applications. The new Micron® i300 1TB microSD card is based on Micron's advanced 96-layer 3D quad-level cell (QLC) NAND technology, now making it cheaper for small- to medium-sized deployments to have primary storage in the camera compared to a centralised storage architecture. The i300 microSD card enables users of video surveillance systems to capture and store more than three months of high-quality video footage on-device and at the edge. Cloud-based service models "Micron's i300 industrial-grade microSD cards for edge storage open the possibility for a broad range of video surveillance as a service deployments that no longer require local network video recorders," said Amit Gattani, senior director of Segment Marketing in Micron's Embedded Business Unit. "Micron's 96-layer 3D QLC NAND is instrumental in helping us deliver 1TB of storage in a microSD form factor and at a breakthrough price point to accelerate edge storage and cloud-based service models." Users of video surveillance systems can now store large amounts of video footage on-device VSaaS systems are increasingly integrating artificial intelligence-based and higher-resolution cameras that require more storage at the edge. The Micron i300 1TB microSDXC card allows 24/7 continuous capture and storage of up to 1TBof high-quality video in the camera. Users of video surveillance systems can now store large amounts of video footage on-device, opening a broader set of uses for cloud-managed solutions. Intelligence at the Edge "Demand for commercial surveillance cameras continues to grow at a rapid pace," said Jeff Janukowicz, research vice president at International Data Corporation (IDC). "Smart cameras, artificial intelligence, machine learning and threat detection are being driven to the edge for real-time responsiveness, making Micron's 1TB microSD card an invaluable solution for differentiation and innovation." The VSaaS market is projected to reach $6 billion in 2022, corresponding to a growth of 22% compound annual growth rate between 2017 and 2022.4 The rising adoption of VSaaS by small to medium businesses and enterprises is attributed to lower overhead costs achieved through ease of installation and elimination of the need for on-site NVRs and DVRs. The ability to store large video footage files in the camera and at the edge reduces the demand for network bandwidth and expenditure associated with continuous cloud storage. Cloud-based implementation models These savings contribute to lowering the overall cost of ownership for businesses while bringing flexibility and scalability associated with cloud-based implementation models. Micron's microSD portfolio is designed to endure harsh environments in which surveillance systems are deployed "The video surveillance market is quickly shifting toward hybrid cloud architectures that store video footage on-camera, allowing secure access via cloud-based software," said Raj Misra, director of Hardware Engineering at Verkada. "Enterprise customers are choosing hybrid cloud offerings to reduce operational costs, simplify installation and management, and gain from powerful video analytics. Micron extending its range of reliable industrial-grade microSD cards to 1TB enables us to provide our customers with industry-leading data retention, security and video resolution options at very cost-effective price points." Micron's industrial-grade microSD portfolio is designed to endure the harsh environments in which surveillance systems are deployed. Flexibility, scalability and maintenance efficiency The Micron i300 1TB microSDXC card minimises frame drops in a 24/7, 30 frames per second (FPS) recording environment, offering twice the reliability of hard disk drives at 2 million hours mean time to failure. The card features a smart tool for monitoring the health of devices. "VIVOTEK has launched a series of edge-computing network cameras and successfully deployed Micron's high-quality industrial-grade microSD cards," said Shengfu Cheng, director of Marketing and Product Development Division, VIVOTEK Inc. "Micron's portfolio of industrial microSD cards up to 1TB equips us to deliver greater flexibility, scalability and maintenance efficiency to our customers, all of which contribute to a better return on investment." The Micron i300 microSDXC UHS-I card is offered in 128GB to 1TB capacities, which are available for ordering. The entire industrial-grade portfolio includes capacities ranging from 32GB to 1TB.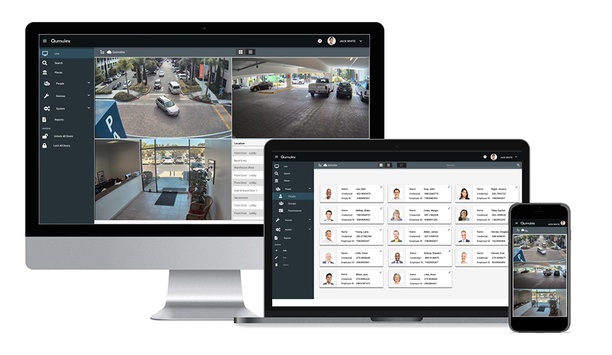 Qumulex seeks to simplify the integrator community's transition to the cloud
Qumulex is a new startup with a mission to provide physical security integrators a transition path to embrace the technology of the cloud and a subscription-based business model. Qumulex's products seek to provide capabilities to embrace the cloud without an integrator having to turn their back completely on the 'transactional revenue' of installing new systems. As the transition happens, Qumulex offers a product line that supports any mix of systems from on-premises to the cloud. The flexible deployment model – enabling a cloud installation, an on-premise installation or any combination – is one of the ways Qumulex seeks to differentiate itself in the market. Installing fully on-premise system The Qumulex cloud-based platform uses a gateway device located on-premises to which local cameras are connected The system is designed so that an integrator can install a fully on-premise system and then later 'flip a switch' and transition to a cloud model, says Tom Buckley, VP Sales and Marketing. The Qumulex initial 1.0 system launch is currently entering its final beta test. Full commercial availability is expected in the first quarter of 2020, which the company will highlight in a bigger 20x20 booth at ISC West next year. The Qumulex cloud-based platform uses a gateway device located on-premises to which local cameras are connected. Ensuring cybersecurity, the gateway provides a 'firewall' of sorts to avoid any cybersecurity threat from entering an enterprise through a vulnerable IP camera. The system is designed to be 'cloud-agnostic' and to work with any public or private cloud, using Docker software and 'containers,' a standard unit of software that packages code and all its dependencies so an application runs quickly and reliably from one computing environment to another. At launch, the Qumulex system will use the Google cloud. Greater situational awareness The open platform approach will enable users to assemble best-of-breed solutions Another point of differentiation for the new platform is a unified access control and video surveillance environment – both are part of the same program. Access control can drive video events and vice versa for greater situational awareness. A unified system avoids having to integrate separate systems. A big emphasis for Qumulex is ease of use. They have designed the user interface to be as simple and intuitive as possible, using consumer-oriented systems such as Nest and the Ring Doorbell as a model of simplicity. Finally, the open platform approach will enable users to assemble best-of-breed solutions. Keeping it simple, the system offers native integration with only the major camera manufacturers that represent most of the market: Axis, Hanwha, Arecont, Panasonic, Vivotek and Sony. Longer-term storage Other cameras can be included using the ONVIF interface. On the access control side, the system will initially be compatible with Axis door controllers, Allegion wireless door locks and ASSA ABLOY Aperio wireless door locks. Future versions of the software will seek to integrate HID Edge and Vertx and eventually Mercury panels. The gateway device may incorporate only a solid-state drive (SSD) for buffering Qumulex is taking a 'mobile-first' approach. The software is designed as a 'progressive web app,' which means is it is adaptable to – and fully functioning in – any smart phone, mobile device, laptop, or on a desktop computer with multiple monitors. The gateway device may incorporate only a solid-state drive (SSD) for buffering, or as many hard drives as the customer wants for storage. Short-term storage is available in the cloud, but local hard drives may be used for longer-term storage which can get expensive given the monthly fees of cloud storage. Using third-party server To manage the variety of scenarios, Qumulex will offer a line of gateways and recorders, or a customer can use a third-party server along with Qumulex, which is an open system. Qumulex will use a manufacturer's representative sales model and has already signed up 11 rep firms covering the United States (the initial target of the launch). The company has been spreading the word among integrators, too, first at the ISC West show last spring, when 98 integrators saw demonstrations of the system at a suite in the Palazzo. Another 48 integrators saw the system at ESX in Indianapolis in June. At the recent GSX show in Chicago, Qumulex had a booth on the show floor, where they scanned 450 badges that yielded 176 unique integrators. Entering the physical security market Qumulex just closed a second round of funding, which does not include any 'institutional' money Buckley estimates there are around 10,000 total security integrators in the United States that sell products similar to theirs at their price point. They are working to build their database to reach out to those integrators. (Exacq had more than 4,500 dealer/integrators before it was sold to Tyco/Johnson Controls.) Qumulex is the third company to enter the physical security market by the same team that launched two other successful startups in the last 20 years: Exacq Technologies (sold to Tyco in 2013) and Integral Technologies (sold to Andover Controls in 2000). Both previous companies were built around a need to help the integrator community transition to newer technologies. Qumulex just closed a second round of funding, which does not include any 'institutional' money. The first round of investment involved only the founders, and the second round added some 'angel' investors to the mix. The funding allows more flexibility and control over the company's timeline and the evolution of the product's feature set, free of outside mandates, says Buckley.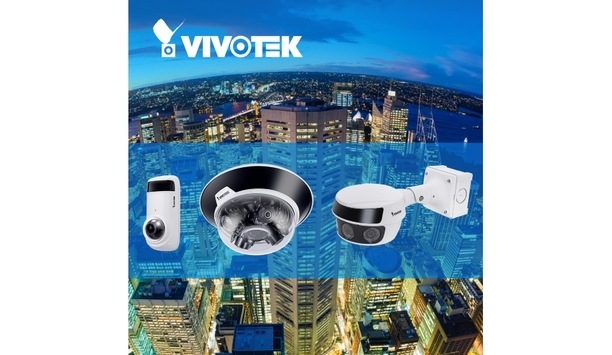 VIVOTEK launches three panoramic and multi-sensor cameras to enhance operational efficiency
Building on the product campaign of 'See More in Smarter Ways', VIVOTEK, the IP surveillance solution provider, launches 3 new panoramic and multi-sensor cameras, the CC9381-HV, MS9321-EHV, and MA9322-EHTV. These three cameras feature H.265 plus VIVOTEK's Smart Stream III video compression technology, WDR Pro, outdoor-certificated housing, and they are all safeguarded by Trend Micro IoT Security. Each is specially designed for versatile applications with different numbers of sensors, vertical fields of view (FOV), and IR distances, allowing users to increase their operational efficiency through a single camera. Panoramic network cameras We always think about how to make our products better with new feature upgrades or new designs" "To meet ever-changing user demands, we always think about how to make our products better with new feature upgrades or new designs." said Shengfu Cheng, Director of Product Development Division, VIVOTEK Inc. "Our new panoramic cameras fit into any type of scenario and they are also unique with a different size and shape. In addition, they provide benefits beyond the basics, including the reduction of network cables, camera licenses, and maintenance costs." Of the 180-degree panoramic network cameras, VIVOTEK's CC9381-HV features a compact design that nonetheless provides 5-megapixel resolution and offers a 120-degree vertical field of view. 15-meter IR illuminators further enhance the camera and make it suitable for a wide array of both indoor and outdoor environments, such as boutiques, convenience stores, banks, schools and homes. Multi-adjustable sensor dome camera The MS9321-EHV applies the brand-new Robocop design with a built-in sunshield that sleekly covers four 5-megapixel sensors in 65-degree vertical field of view. It also supports IR illuminators effective up to 30 meters. Moreover, it is equipped with the video alignment feature, enabling users to experience a seamlessly stitched 180-degree horizontal view with superior details. Last but not the least, VIVOTEK launches its new generation multi-adjustable sensor dome camera, the MA9322-EHTV. Featuring four independent 5-megapixel CMOS sensors with 3.7 to 7.7 mm motorised-focus lenses and 30-meter IR illuminators, the MA9322-EHTV allows users to simultaneously view four different areas while occupying only a single IP address. Taken in total, the above features advance these new cameras beyond the current field of surveillance cameras to continue VIVOTEK's campaign of 'See More in Smarter Ways.'
Featured white papers
A blind spot in governance, risk and compliance
Download
H.265 High Efficiency Coding: Video compression for security applications
Download
How to overcome the storage challenges of adopting surveillance AI
Download