Bosch CCTV Fiber Optic Transmitters & Telemetry
(1)
Browse CCTV Fiber Optic Transmitters & Telemetry
Fibre optics, telemetry receivers, transmitters, transceivers products updated recently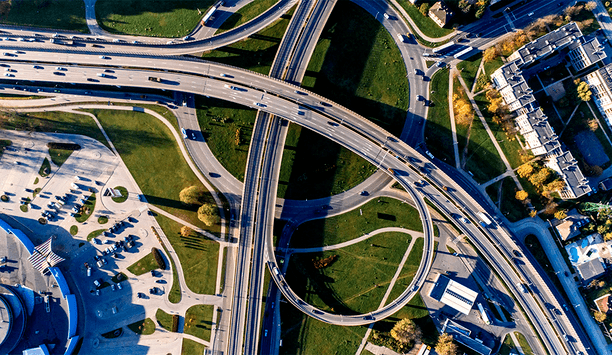 Live-streaming mobile surveillance takes cameras to the action
Video surveillance across the world is growing exponentially and its major application is in both public safety and law enforcement. Traditionally, it has been fixed surveillance where cameras provide live streams from fixed cameras situated in what is considered strategic locations. But they are limited in what they can see given by their very definition of being "fixed." The future of video surveillance includes the deployment of more mobile video surveillance with the benefits it offers. Instead of fixed cameras, this is the ability to live stream from mobile devices on the move such as body-worn cams, drones, motorbikes, cars, helicopters and in some cases, even dogs!Sending drones into the air, for example for missing people or rescue missions, is much more cost-effective than deploying helicopters Advantages of mobile surveillance The advantage of mobile surveillance is that the camera can go to where the action is, rather than relying on the action going to where the camera is. Also, sending drones into the air, for example for missing people or rescue missions, is much more cost-effective than deploying helicopters. The ability to live stream video from cars and helicopters in high-speed pursuits can be used to take some of the operational issues from the first responders on the ground and share that "life and death" responsibility with the operational team leaders back in the command centre. This allows the first responders in the pursuit vehicle to focus on minimising risk while staying in close proximity of the fleeing vehicle, with direction from a higher authority who can see for themselves in real time the issues that are being experienced, and direct accordingly. In addition to showing video live stream from a pursuit car or motorcycle, by using inbuilt GPS tracking, the video can be displayed on a map in real time, allowing a command chief to better utilise additional resource and where to deploy them, through the use of displaying mapping information with real time video feed. It allows police chiefs to make better informed decisions in highly-charged environments. The 4G phone network can now be used with compressed video to live stream cost effectively Application in emergency situations The same is true of first responders in many different emergency situations. Mobile surveillance opens up a new area of efficiencies that previously was impossible to achieve. For example, special operations can wear action body-worn cameras when doing raids, fire departments can live stream from emergency situations with both thermal and daylight cameras, and paramedics can send video streams back to hospitals allowing doctors to remotely diagnose and prepare themselves for when patients arrive at the hospital. How can special operations and emergency first responders live stream video from a mobile camera with the issues of weight, reliability and picture-quality being considered? H265 mobile video compression Law enforcement insists on secure transmissions, and it is possible to encrypt video to the highest level of security available in the public domain The 4G phone network can now be used with compressed video to live stream cost effectively. The issue of course is that 4G is not always reliable. Soliton Systems has mitigated this risk of low mobile quality in certain areas, by building an H265 mobile video compression device that can use multiple SIM cards from different cellular providers simultaneously. H265 is the latest compression technique for video, that is 50% more effective than conventional H264, and coupling this with using multiple "bonded" SIM cards provides a highly reliable connection for live-streaming high-quality HD video. The 400-gram device with an internal battery can be connected to a small action cam, and can live-stream simultaneously over at least three different cellular providers, back to a command centre. Latency is typically less than a second, and new advance improvements are looking to reduce that latency further. Encrypted video transmission What about security? Law enforcement insists on secure transmissions, and it is possible to encrypt video to the highest level of security available in the public domain, i.e. AES256.What about integration into existing video infrastructure at the command centre? It is not untypical for a police force to have an existing video management system (VMS) at their command centre such as Milestone System's Xprotect. The Soliton range of products are ONVIF-compliant, a standard used by video surveillance cameras for interoperability, allowing cameras and video devices that are ONVIF-compliant to simply "plug&play" into existing video management systems. These mobile transmitters are deployed with law enforcement and first responders across the globe. Their ability to provide secure, full HD quality and highly-reliable video streaming within a small unit, and to enable it to be integrated into the current eco-system that is already installed at the receiving end, has made them a favourite choice with many companies and government agencies.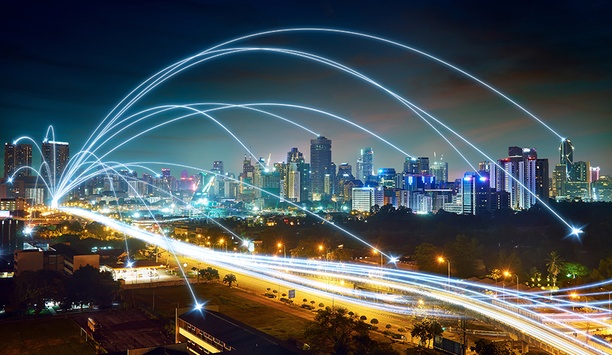 Why live video streaming is critical for safer and smarter cities
The term "smart city" gets thrown around a lot nowadays, but as different technologies that strive to be defined in this way are adopted by different countries globally, the meaning of this phrase gets lost in translation. The simplest way to define a "smart city" is that it is an urban area that uses different types of data collecting sensors to manage assets and resources efficiently. One of the most obvious types of "data collecting sensor" is the video camera, whether that camera is part of a city's existing CCTV infrastructure, a camera in a shopping centre or even a police car's dash camera. The information gathered by video cameras can be used with two purposes in mind, firstly: making people's lives more efficient, for example by managing traffic, and secondly (and arguably more importantly): making people's lives safer. Live streaming video all the time, everywhere In the smart and safe city, traditional record-only video cameras are of limited use. Yes, they can be used to collect video which can be used for evidence after a crime has taken place, but there is no way that this technology could help divert cars away from an accident to avoid traffic building up, or prevent a crime from taking place in the first place. However, streaming live video from a camera that isn't connected to an infrastructure via costly fibre optic cabling has proven challenging for security professionals, law enforcement and city planners alike. This is because it isn't viable to transmit video reliably over cellular networks, in contrast to simply receiving it. Video transmission challenges Transmitting video normally results in freezing and buffering issues which can hinder efforts to fight crime and enable flow within a city, as these services require real-time, zero latency video without delays. Therefore, special technology is required that copes with poor and varying bandwidths to allow a real-time view of any scene where cameras are present to support immediate decision making and smart city processes. The information gatheredby video cameras can beused to make people's lives more efficient, and to make people's lives safer There are many approaches to transmitting video over cellular. We've developed a specialist codec (encoding and decoding algorithm) that can provide secure and reliable video over ultra-low bandwidths and can therefore cope when networks become constrained. Another technique, which is particularly useful if streaming video from police body worn cameras or dash cams that move around, is to create a local wireless "bubble" at the scene, using Wi-Fi or mesh radio systems to provide local high-bandwidth communications that can communicate with a central location via cellular or even satellite communications. Enhanced city surveillance Live video streaming within the smart and safe city's infrastructure means that video's capabilities can go beyond simple evidence recording and evolve into a tool that allows operations teams to monitor and remediate against incidents as they are happening. This can be taken one step further with the deployment of facial recognition via live streaming video. Facial recognition technology can be added on to any video surveillance camera that is recording at a high enough quality to identify faces. The technology works by capturing video, streaming the live video back to a control centre and matching faces against any watch lists that the control centre owns. Importantly, the data of people who aren't on watch lists is not stored by the technology. Identifying known criminals This technology can work to make the city safer in a number of ways. For example, facial recognition could spot a known drug dealer in a city centre where they weren't supposed to be, or facial recognition could identify if a group of known terror suspects were visiting the same location at the same time, and this would send an alert to the police. Facial recognition technology captures and streams live back to a control centre, matching faces against any watch lists that the control centre owns In an ideal world where the police had an automated, electronic workflow, the police officer nearest to the location of the incident would be identified by GPS and would be told by the control room where to go and what to do. Most police forces aren't quite at this technological level yet, and would probably rely on communicating via radio in order to send the nearest response team to the scene. As well as this, shopping centres could create a database from analogue records of known shoplifters to identify criminals as soon as they entered the building. This would be even more effective if run co-operatively between all shopping centres and local businesses in an area, and would not only catch any known shoplifters acting suspiciously, but would act as a deterrent from shoplifting in the first place. Live streaming for police As mentioned above, live streaming video from CCTV cameras can help the police fight crime more proactively rather than reactively. This can be enhanced even further if combined with live streaming video from police car dash cams and police body worn cameras. If video was streamed from all of these sources to a central HQ, such as a police operations centre, the force would be able to have full situational awareness throughout an incident. This would mean that, if need be, officers could be advised on the best course of action, and additional police or other emergency services could be deployed instantly if needed. Incorporated with facial recognition, this would also mean that police could instantly identify if they were dealing with known criminals or terrorists. Whilst they would still have to confirm the identity of the person with questioning or by checking their identification, this is still more streamlined than describing what a person looks like over a radio and then ops trying to manually identify if the person is on a watch list. The smart, safe city is possible today – for one, if live video streaming capabilities are deployed they can enable new levels of flow in the city. With the addition of facial recognition, cities will be safer than ever before and law enforcement and security teams will be able to proactively stop crime before it happens by deterring criminal activity from taking place at all.
Surge protection for security installations: 2017 saw increased investment
In 2017, DITEK saw how power surges from the many natural disasters that took place damaged many businesses. In a natural disaster, or even everyday business operations, a facility's entire investment in security, life safety and surveillance systems technology can be disabled or rendered useless in a few seconds. Surge protection solutions can mitigate those risks and protect security investments. Proactive approach to risk mitigation Throughout 2017, we also witnessed a change in how enterprises view surge protection, which included how investments are being made in surge protection to protect valuable security, life safety and surveillance systems, while also reducing downtime, manpower costs, liability vulnerabilities, and possibly compliance issues that can force businesses to actually cease operations. Effective security management is about mitigating risks. But risks cannot be mitigated without a proactive approach. Enterprises and integrators, who take the time to assess risk and to develop a strategy to incorporate effective detection, deter and response criteria to protect physical assets will be successful in 2018. 2018 and beyond That strategy includes designing surge protection into new security systems, while also adding surge protection to existing systems. Enterprises and security integrators who implement a surge protection strategy during security planning processes – or after – will be exercising prevention and mitigation, and they will be successful in 2018 and beyond. Surge protection devices have an untapped potential for enterprise surveillance and security systems In 2017, Ditek continued to offer security end users a solid surge protection solution. We also successfully educated system integrators, who are seeking value-added products or services to incorporate into their portfolios, on the importance of surge protection devices. Educating security integrators We believe that surge protection devices have an untapped potential for enterprise video surveillance and security systems, because they can and do meet safety and security challenges that have been rarely identified in the past. We are looking forward to 2018, when we will continue to develop new surge protection products – including a new product engineered to protect up to twelve individual fuel dispensers, which is critical to the financial operation of convenience stores. We will also continue to educate security integrators about the importance of including surge protection in the design/build RFP, to not only secure an enterprise's valuable security equipment, but also to help integrators to differentiate their capabilities and knowledge from the competition.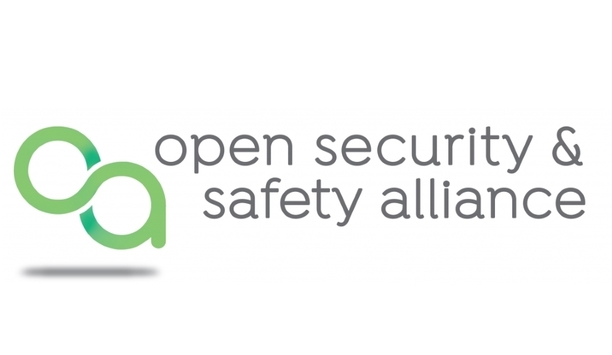 Open Security & Safety Alliance celebrates its 1st anniversary in the security industry
The Open Security & Safety Alliance (OSSA), an industry body comprised of leaders, influencers and innovative organisations from all facets within the security, safety and building automation space, celebrates its one-year anniversary. Within its first 12 months, OSSA attracted 30+ members ranging from device manufacturers, software developers and system integrators to distributors and system on a chip (SoC) companies – helping lay the groundwork for improved security, safety, building automation and business intelligence solutions. Open security and safety ecosystem We're truly pleased at the progress achieved in just our first year by establishing an open security and safety ecosystem" "Through OSSA, we have competing and complementary institutions reaching across aisles and stepping outside of their brands to work together to push our whole industry into a new, more prosperous and efficient direction," said Johan Jubbega, President, Open Security & Safety Alliance. "We're truly pleased at the progress achieved in just our first year by establishing an open security and safety ecosystem comprised of 30+ renown companies, and having a market-changing digital marketplace and first commercially available video security camera offerings underway for year two as the Alliance continues to provide guidance and interpretation of common standards and specifications to promote more intelligent, productive solutions for users." Operation and maintenance of products Currently, security and safety solutions are fragmented and there is no collaborative approach to systems working together for bigger-picture success. Large amounts of data are left untapped in siloed systems that through cooperation can instead be utilised for better living, safety and security purposes. OSSA's mission is to work with market players to all start from the same 'recipe' when it comes to the development, deployment, operation and maintenance of products, software and services. The Alliance's vision is that the majority of the security and safety industry works with a common, vendor-agnostic operating system (OS) and IoT infrastructure – and agrees to implement or adhere to common approaches defined for common challenges like data security, privacy, product performance and easy consumption of data across multiple solutions. Collaborative digital marketplace They also started to define the common approaches and establishment of a shared IoT infrastructure This will substantially fuel usability and trust when it comes to security and safety solutions that are built on the foundations set forth by OSSA. From there, companies can differentiate through apps by way of a collaborative digital marketplace – similar to how we all access/download/use applications between an app store and our smart phones and other digital devices. Already within its first year, OSSA member companies created the first common Technology Stack specification including the definition of a common operating system for video security devices. They also started to define the common approaches and establishment of a shared IoT infrastructure, including a digital marketplace. This framework allows the trapped – and mostly unused – data captured by any brand of device to be unleashed and available for good purpose. It also reduces friction when conceiving, deploying and maintaining security and safety devices, systems and settings and inspires innovation by opening the doors to data interpretation and possibilities. This platform revolution that OSSA envisions will benefit everyone involved. Significant outputs from Alliance workgroups Significant outputs from Alliance workgroups over the past 12 months include: Documentation of a common Technology Stack including the definition of a common vendor-agnostic OS. First description of a common market approach to data security and privacy. OSSA member Security and Safety Things GmbH (SAST) realised a first version of its OS as set forth in the common Technology Stack defined by OSSA – enabling the creation of prototype cameras. Together with SAST's first open app store for security cameras, various innovative applications were showcased this year from ISC West 2019, IFSEC 2019 and GSX 2019. The commercial launch of the platform is planned for Q1 2020. OSSA members fulfilled their first prototype cameras based on the commonly defined Technology Stack and OS, and showcased them throughout 2019 at ISC West, IFSEC and last week from GSX. Change for the betterment of the industry The Open Security & Safety Alliance's five founding companies – Bosch Building Technologies, Hanwha Techwin, Milestone Systems, Pelco™ and VIVOTEK Inc – are joined by 25+ other inventive international players that currently comprise the OSSA member roster. The Alliance is designed to include everyone and offers membership levels to meet the needs of companies big or small. Benefits of joining OSSA include access to the Alliance framework and the ability to connect, discuss, influence and collaborate with other Alliance members to steer change for the betterment of the industry.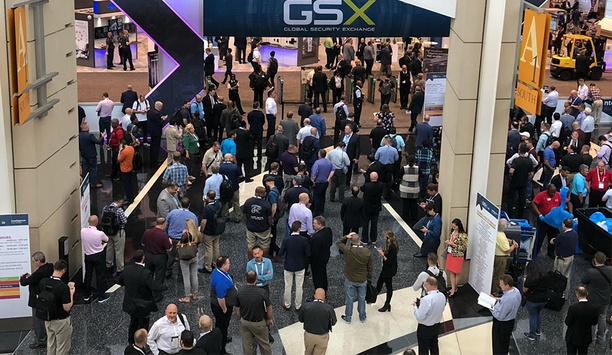 GSX 2019 Day Two Review: From individual products to the 'big picture'
One of the common characteristics of trade shows is booths with walls and walls of new products. Sometimes exhibitors seem intent on displaying everything in their portfolio, even though the displays appear cluttered and may not be welcoming. In an age of system sales, in particular, the emphasis on products can seem off kilter. Discussions with exhibitors at this year's GSX show reveal a new awareness of the need for less cluttered booths, but the equipment walls persist. Here's a review of Day 2 from the show floor. Allegion embrace more open booth design At GSX 2019, Allegion is among the exhibitors embracing a new, more open booth design that encourages engagement with customers and puts less emphasis on product displays. Discussions at the Allegion booth have centred around the value proposition and lower complexity of network-connected access control systems. The approach has been gaining a higher profile at Allegion since the company acquired Isonas, whose system configuration involves a reader-controller connected to the network via power-over-Ethernet cable. "Customers are also asking about Bluetooth technology and mobile applications," said Jonathan Mooney, Allegion sales leader. Allegion is looking to deploy the Isonas software in other products in their portfolio; it will be offered in the range of Schlage wireless locks by the middle of 2020.The benefit of the cloud and network is to remove a lot of complexity and unnecessary costs for access control" "The benefit of the cloud and network is to remove a lot of complexity and unnecessary costs for access control," said Mooney. Bosch offer complete security solution Bosch is introducing 55 new products at GSX 2019, but when it comes down to it, the company's overarching message is not about individual products but about how they can be combined into a larger system. "At the end of the day, the message from Bosch is 'how do I create a complete security solution?'" said Paul Garms, Bosch Director, Regional Marketing Security. "That's what we are trying to demonstrate: How do all these things integrate?" Most of interest to attendees are actual demonstrations, which are a unique aspect of the trade show experience. "It's nice at a show where we can really demonstrate what we are talking about when we say 'integrated solution,'" said Garms. "And people can say, 'oh yeah, if I trip this video analytic, the speaker will warn me I am approaching a restricted area.' Or, when the manager signs in on the intrusion panel, now the associate can access a door he wasn't able to before. It's that integration and the complete solution that resonates. People are also interested in new products. At a show, they like to see them in operation." At the Bosch booth, there is a big wall that illustrates some integration possibilities. An array of cameras was among the 55 new products introduced by Bosch, which also emphasised systems. Machine learning and advanced video analytics One implementation featured on the wall is Bosch's Camera Trainer machine learning system. The system can "train" a camera to recognise a car in a parking lot, for example. Among the new Bosch products is the Autodome 7000i, the next generation of a best-selling camera, now with H.265 encoding and analytics such as line crossing. There is also an outdoor panoramic camera that is adjustable to 180-degree or 360-degree views. The new, less expensive 3000i series cameras provide an affordable option with edge analytics and Bosch's data security protection included. Integration from Honeywell as well as 'the bigger picture' At Honeywell Security Group, Senior Product Manager G. Eric Green said the show seems to be much better attended than last year, "and we have had a lot of interest in our products." Even end-user attendees typical of the GSX show are interested in the details of technology, as well as "the bigger picture," commented Green. "Some of our booth visitors want to get into the weeds," he said. "They say they want this piece of hardware. But they also also interested in the big picture. How things are interacting is very important." Honeywell announced the 30 Series IP cameras, which can be used as part of video systems that comply with National Defense Authorization Act Section 889" "Most customers have installed products from other vendors that they expect us to work with. So integration is always at the top of the list. Can you work with these guys? Do you have an API? Do you support this piece of equipment? We always hear that a lot," said Green. "There are customers who want best-in-breed products, but they're not necessarily concerned about that coming from one manufacturer," he said. "Other customers want 'one throat to choke.' When something goes wrong, they don't want any finger-pointing." Web-based security console and frictionless access control Honeywell is showing a beta version of its Pro-Watch 5.0 product, which is coming out in Q1 next year. It is an integrated security console that provides a map view of access control, video management, intrusion and other third party systems. The web-based platform offers access to each element, all controlled by permissions. "We are also building in an incident workflow engine that allows an operator to see exactly what steps he should take when something occurs as defined by the supervisor or a security director," said Green. "It can literally walk you through, and it is completely freeform. Whatever you want it to say, it will say. This works in conjunction with access control, video, and all the things we talk to." The Honeywell booth was a busy place on day two of GSX 2019 Another new Honeywell product is the OmniAssure Touch reader, a "frictionless" device that can read a credential off a smart phone in a user's pocket. The user merely touches the reader, and it scans the area for a nearby mobile device that is authorised, and you can walk through the door. Honeywell also announced the 30 Series IP cameras, which are encrypted and can be used as part of video systems that comply with National Defense Authorization Act Section 889. They are made in Taiwan. Arcules' cloud security solution "There are fewer people here at GSX 2019, but we have seen a lot of really big companies looking for a cloud service," said Andreas Pettersson, CEO of cloud video company Arcules. At previous shows, questions about the cloud often seemed out of curiosity. Now, potential customers are more decisive: They say "we want to move to the cloud." Pettersson theorised that concerns about a possible weakening economy may prompt some companies to avoid the large capital expenditure of procuring a new on-premise system and instead opt for the minimal investment needed for a cloud system. Monthly operating expenses of a cloud system are also predictable and more easily managed, said Pettersson.At previous shows, questions about the cloud often seemed out of curiosity. Now, potential customers are more decisive Arcules is proactive on the subject of cybersecurity and has a two-page handout that summarises the cybersecurity advantages of their system. They are eager to talk about cybersecurity as it relates to cloud systems, said Pettersson. He said that, in his experience, on-premise systems tend to have more cybersecurity issues, whether because ports are left open or a firewall is implemented incorrectly. Users may also seek to bypass the firewall — a dangerous practice that is not an option with cloud systems. Security patches may not have been implemented; in a cloud system, such updates are pushed out automatically. The recurring monthly revenue (RMR) aspect of cloud systems are a windfall to integrators who embrace the cloud. "One integrator said he went on vacation for the first time in years because he had the extra money coming in," said Pettersson. Control room integration from Vistacom "We're still fairly new to GSX, as our first show was 5 years ago, but what we have noticed is that the show continues to attract valuable attendees and drive critical conversations around what companies like ours must bring to the table in order to be successful in this space," said Dan Gundry, Director of Sales and Marketing, Vistacom. "We've had so many chances to learn from and share with potential customers and partners, and as a result, we continue to forge great relationships." Vistacom is highlighting its control room integration and the value enterprise organisations can gain from implementing one in their facility. The company works alongside end-user customers and security integrators to build a command centre space, taking into account video wall display technology, operator consoles and furniture, audio and lighting considerations, as well as temperature and more, in an effort to optimise these centres. Stay tuned for the full GSX 2019 show review.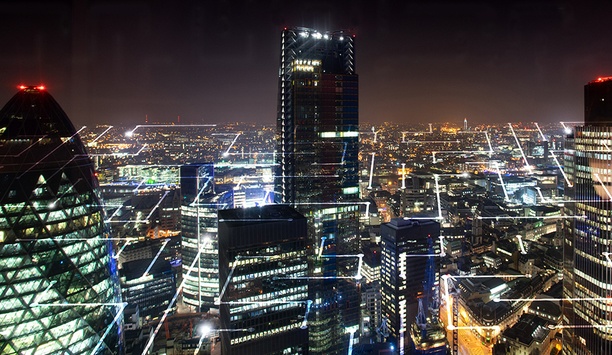 FiRa Consortium promotes the 'fine ranging' capabilities of UWB technology
For the security market, the 'fine ranging' capabilities of ultra-wideband (UWB) technology opens up a range of new uses based on the ability to determine the relative position and distance of two UWB-equipped devices with pinpoint accuracy – within centimetres. UWB is more accurate and secure, even in challenging environments full of interference, compared to narrow band wireless technologies. UWB technology transmits a large amount of data over short distances using a small amount of energy. It will be used in seamless access control, location-based services, and device-to-device services across industries including smart homes, cities, retail services, and healthcare. Increasing the accuracy of ranging measurements UWB technology will support any application that benefits from knowing the precise location of a connected deviceUltra-wideband is a mature radio technology that transmits information spread over a large bandwidth, as described by the IEEE 802.154 standard. A new, enhanced amendment to the standard – IEEE 802.15.4z – focusses on improvements to existing modulations to increase the integrity and accuracy of ranging measurements. Moving forward, UWB technology will support any application that benefits from knowing the precise location or presence of a connected device or object. This reflects a move from data communication to secure sensing. New capabilities of UWB are largely unfamiliar to the market, but a new Consortium – the FiRa Consortium – has a mission to educate the market, provide use cases, and promote UWB technology. Delivering interoperability across devices "With a consortium, we can better deliver interoperability across devices, software, and chipsets," says Ramesh Songukrishnasamy, Director and Treasurer of the FiRa Consortium, and SVP & CTO of HID Global. "This creates a frictionless experience for the user, which is vitally important with a new technology. People are more likely to adopt emerging technology when it runs smoothly without interruptions or errors." The FiRa consortium is ensuring new use cases for fine ranging capabilities can thrive" An industry consortium can create a UWB ecosystem of interoperable technologies instead of individual companies launching products that consumers struggle to make work together, says Songukrishnasamy. "Simply, the FiRa consortium is ensuring new use cases for fine ranging capabilities can thrive." Founding members of the FiRa consortium ASSA ABLOY and HID Global, pioneers in secure access and identity solutions, are founding members of the consortium. Their technology manages access to physical and digital places, things, and identities. Another founding consortium member, NXP Semiconductors, is a pioneer in secure connectivity solutions for embedded applications. Other founding members are Samsung, which creates top-of-the-line TVs, smartphones, wearables, and other connected devices; and the Bosch Group, a global supplier of technology and services that is at the forefront of IoT innovations. Sony Imaging Products & Solutions Inc., LitePoint and the Telecommunications Technology Association (TTA) are the first companies to join the newly formed organisation. Immune to radio frequency interference UWB is also immune to radio frequency interference, so it functions in high traffic settingsUWB introduces higher levels of accuracy in positioning capabilities and increased security for ranging data exchange compared to existing technologies. Fine ranging with UWB technology can localise devices and objects to 10 centimetres of accuracy with or without line of sight. UWB is also immune to radio frequency interference, so it functions in high traffic settings. These capabilities will enable a variety of use cases like secure, hands-free access control in hospitals, location-based services for ride sharing, and targeted marketing for retailers. FiRa will demonstrate UWB technology at upcoming trade shows. The FiRa Consortium aims to build on IEEE's work with an interoperable high rate physical layer (HRP) standard, including defining an application layer that discovers UWB devices and services and configures them in an interoperable manner. The consortium also plans to develop service-specific protocols for multiple verticals and define necessary parameters for applications including physical access control, location-based services and device-to-device services. Promoting the adoption of UWB solutions As a consortium, FiRa is not just setting standards but actively championing use cases for UWB technology. Creating the consortium addresses the need to develop interoperability and implementation standards; brings key players together to create a rich UWB ecosystem; allows for the sharing of intellectual property; and promotes the adoption of UWB solutions. The FiRa Consortium is committed to educating and promoting new use cases" "Since UWB is a mature technology with new potential uses, there is a general lack of awareness of potential applications that take advantage of the technology," says Songukrishnasamy. "The FiRa Consortium is committed to educating and promoting new use cases." The FiRa name comes from Fine Ranging to highlight UWB technology's use cases and distinction from older UWB technologies and solutions. Enhanced security in challenging environments Fine ranging powered by UWB can outperform other technologies in terms of accuracy, power consumption, robustness in wireless connectivity, and security, especially in challenging, high density environments. UWB previously served as a technology for high data rate communication and as such was in direct competition with Wi-Fi. Since then, UWB has undergone several transformations: UWB has evolved from an OFDM-based data communication to an impulse radio technology specified in IEEE 802.15.4a (2ns pulses with Time of Flight); and A security extension being specified in IEEE 802.15.4z (at PHY/MAC level) makes it a unique secure fine ranging technology. Moving from data communication to secure ranging allows 'spatial context capability' to be utilised by a variety of applications: seamless access control, location-based services, and device-to-device (peer-to-peer) services. Information is available at firaconsortium.org.
Featured white papers
A blind spot in governance, risk and compliance
Download
H.265 High Efficiency Coding: Video compression for security applications
Download
How to overcome the storage challenges of adopting surveillance AI
Download