IDIS CCTV Fiber Optic Transmitters & Telemetry
(12)
Browse CCTV Fiber Optic Transmitters & Telemetry
Fibre optics, telemetry receivers, transmitters, transceivers products updated recently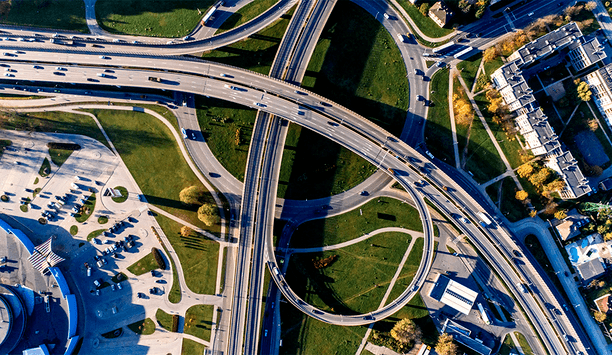 Live-streaming mobile surveillance takes cameras to the action
Video surveillance across the world is growing exponentially and its major application is in both public safety and law enforcement. Traditionally, it has been fixed surveillance where cameras provide live streams from fixed cameras situated in what is considered strategic locations. But they are limited in what they can see given by their very definition of being "fixed." The future of video surveillance includes the deployment of more mobile video surveillance with the benefits it offers. Instead of fixed cameras, this is the ability to live stream from mobile devices on the move such as body-worn cams, drones, motorbikes, cars, helicopters and in some cases, even dogs!Sending drones into the air, for example for missing people or rescue missions, is much more cost-effective than deploying helicopters Advantages of mobile surveillance The advantage of mobile surveillance is that the camera can go to where the action is, rather than relying on the action going to where the camera is. Also, sending drones into the air, for example for missing people or rescue missions, is much more cost-effective than deploying helicopters. The ability to live stream video from cars and helicopters in high-speed pursuits can be used to take some of the operational issues from the first responders on the ground and share that "life and death" responsibility with the operational team leaders back in the command centre. This allows the first responders in the pursuit vehicle to focus on minimising risk while staying in close proximity of the fleeing vehicle, with direction from a higher authority who can see for themselves in real time the issues that are being experienced, and direct accordingly. In addition to showing video live stream from a pursuit car or motorcycle, by using inbuilt GPS tracking, the video can be displayed on a map in real time, allowing a command chief to better utilise additional resource and where to deploy them, through the use of displaying mapping information with real time video feed. It allows police chiefs to make better informed decisions in highly-charged environments. The 4G phone network can now be used with compressed video to live stream cost effectively Application in emergency situations The same is true of first responders in many different emergency situations. Mobile surveillance opens up a new area of efficiencies that previously was impossible to achieve. For example, special operations can wear action body-worn cameras when doing raids, fire departments can live stream from emergency situations with both thermal and daylight cameras, and paramedics can send video streams back to hospitals allowing doctors to remotely diagnose and prepare themselves for when patients arrive at the hospital. How can special operations and emergency first responders live stream video from a mobile camera with the issues of weight, reliability and picture-quality being considered? H265 mobile video compression Law enforcement insists on secure transmissions, and it is possible to encrypt video to the highest level of security available in the public domain The 4G phone network can now be used with compressed video to live stream cost effectively. The issue of course is that 4G is not always reliable. Soliton Systems has mitigated this risk of low mobile quality in certain areas, by building an H265 mobile video compression device that can use multiple SIM cards from different cellular providers simultaneously. H265 is the latest compression technique for video, that is 50% more effective than conventional H264, and coupling this with using multiple "bonded" SIM cards provides a highly reliable connection for live-streaming high-quality HD video. The 400-gram device with an internal battery can be connected to a small action cam, and can live-stream simultaneously over at least three different cellular providers, back to a command centre. Latency is typically less than a second, and new advance improvements are looking to reduce that latency further. Encrypted video transmission What about security? Law enforcement insists on secure transmissions, and it is possible to encrypt video to the highest level of security available in the public domain, i.e. AES256.What about integration into existing video infrastructure at the command centre? It is not untypical for a police force to have an existing video management system (VMS) at their command centre such as Milestone System's Xprotect. The Soliton range of products are ONVIF-compliant, a standard used by video surveillance cameras for interoperability, allowing cameras and video devices that are ONVIF-compliant to simply "plug&play" into existing video management systems. These mobile transmitters are deployed with law enforcement and first responders across the globe. Their ability to provide secure, full HD quality and highly-reliable video streaming within a small unit, and to enable it to be integrated into the current eco-system that is already installed at the receiving end, has made them a favourite choice with many companies and government agencies.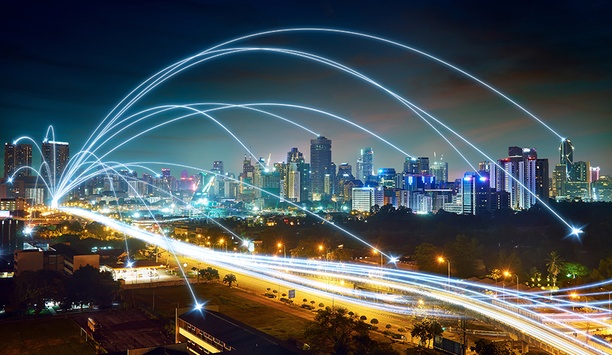 Why live video streaming is critical for safer and smarter cities
The term "smart city" gets thrown around a lot nowadays, but as different technologies that strive to be defined in this way are adopted by different countries globally, the meaning of this phrase gets lost in translation. The simplest way to define a "smart city" is that it is an urban area that uses different types of data collecting sensors to manage assets and resources efficiently. One of the most obvious types of "data collecting sensor" is the video camera, whether that camera is part of a city's existing CCTV infrastructure, a camera in a shopping centre or even a police car's dash camera. The information gathered by video cameras can be used with two purposes in mind, firstly: making people's lives more efficient, for example by managing traffic, and secondly (and arguably more importantly): making people's lives safer. Live streaming video all the time, everywhere In the smart and safe city, traditional record-only video cameras are of limited use. Yes, they can be used to collect video which can be used for evidence after a crime has taken place, but there is no way that this technology could help divert cars away from an accident to avoid traffic building up, or prevent a crime from taking place in the first place. However, streaming live video from a camera that isn't connected to an infrastructure via costly fibre optic cabling has proven challenging for security professionals, law enforcement and city planners alike. This is because it isn't viable to transmit video reliably over cellular networks, in contrast to simply receiving it. Video transmission challenges Transmitting video normally results in freezing and buffering issues which can hinder efforts to fight crime and enable flow within a city, as these services require real-time, zero latency video without delays. Therefore, special technology is required that copes with poor and varying bandwidths to allow a real-time view of any scene where cameras are present to support immediate decision making and smart city processes. The information gatheredby video cameras can beused to make people's lives more efficient, and to make people's lives safer There are many approaches to transmitting video over cellular. We've developed a specialist codec (encoding and decoding algorithm) that can provide secure and reliable video over ultra-low bandwidths and can therefore cope when networks become constrained. Another technique, which is particularly useful if streaming video from police body worn cameras or dash cams that move around, is to create a local wireless "bubble" at the scene, using Wi-Fi or mesh radio systems to provide local high-bandwidth communications that can communicate with a central location via cellular or even satellite communications. Enhanced city surveillance Live video streaming within the smart and safe city's infrastructure means that video's capabilities can go beyond simple evidence recording and evolve into a tool that allows operations teams to monitor and remediate against incidents as they are happening. This can be taken one step further with the deployment of facial recognition via live streaming video. Facial recognition technology can be added on to any video surveillance camera that is recording at a high enough quality to identify faces. The technology works by capturing video, streaming the live video back to a control centre and matching faces against any watch lists that the control centre owns. Importantly, the data of people who aren't on watch lists is not stored by the technology. Identifying known criminals This technology can work to make the city safer in a number of ways. For example, facial recognition could spot a known drug dealer in a city centre where they weren't supposed to be, or facial recognition could identify if a group of known terror suspects were visiting the same location at the same time, and this would send an alert to the police. Facial recognition technology captures and streams live back to a control centre, matching faces against any watch lists that the control centre owns In an ideal world where the police had an automated, electronic workflow, the police officer nearest to the location of the incident would be identified by GPS and would be told by the control room where to go and what to do. Most police forces aren't quite at this technological level yet, and would probably rely on communicating via radio in order to send the nearest response team to the scene. As well as this, shopping centres could create a database from analogue records of known shoplifters to identify criminals as soon as they entered the building. This would be even more effective if run co-operatively between all shopping centres and local businesses in an area, and would not only catch any known shoplifters acting suspiciously, but would act as a deterrent from shoplifting in the first place. Live streaming for police As mentioned above, live streaming video from CCTV cameras can help the police fight crime more proactively rather than reactively. This can be enhanced even further if combined with live streaming video from police car dash cams and police body worn cameras. If video was streamed from all of these sources to a central HQ, such as a police operations centre, the force would be able to have full situational awareness throughout an incident. This would mean that, if need be, officers could be advised on the best course of action, and additional police or other emergency services could be deployed instantly if needed. Incorporated with facial recognition, this would also mean that police could instantly identify if they were dealing with known criminals or terrorists. Whilst they would still have to confirm the identity of the person with questioning or by checking their identification, this is still more streamlined than describing what a person looks like over a radio and then ops trying to manually identify if the person is on a watch list. The smart, safe city is possible today – for one, if live video streaming capabilities are deployed they can enable new levels of flow in the city. With the addition of facial recognition, cities will be safer than ever before and law enforcement and security teams will be able to proactively stop crime before it happens by deterring criminal activity from taking place at all.
Surge protection for security installations: 2017 saw increased investment
In 2017, DITEK saw how power surges from the many natural disasters that took place damaged many businesses. In a natural disaster, or even everyday business operations, a facility's entire investment in security, life safety and surveillance systems technology can be disabled or rendered useless in a few seconds. Surge protection solutions can mitigate those risks and protect security investments. Proactive approach to risk mitigation Throughout 2017, we also witnessed a change in how enterprises view surge protection, which included how investments are being made in surge protection to protect valuable security, life safety and surveillance systems, while also reducing downtime, manpower costs, liability vulnerabilities, and possibly compliance issues that can force businesses to actually cease operations. Effective security management is about mitigating risks. But risks cannot be mitigated without a proactive approach. Enterprises and integrators, who take the time to assess risk and to develop a strategy to incorporate effective detection, deter and response criteria to protect physical assets will be successful in 2018. 2018 and beyond That strategy includes designing surge protection into new security systems, while also adding surge protection to existing systems. Enterprises and security integrators who implement a surge protection strategy during security planning processes – or after – will be exercising prevention and mitigation, and they will be successful in 2018 and beyond. Surge protection devices have an untapped potential for enterprise surveillance and security systems In 2017, Ditek continued to offer security end users a solid surge protection solution. We also successfully educated system integrators, who are seeking value-added products or services to incorporate into their portfolios, on the importance of surge protection devices. Educating security integrators We believe that surge protection devices have an untapped potential for enterprise video surveillance and security systems, because they can and do meet safety and security challenges that have been rarely identified in the past. We are looking forward to 2018, when we will continue to develop new surge protection products – including a new product engineered to protect up to twelve individual fuel dispensers, which is critical to the financial operation of convenience stores. We will also continue to educate security integrators about the importance of including surge protection in the design/build RFP, to not only secure an enterprise's valuable security equipment, but also to help integrators to differentiate their capabilities and knowledge from the competition.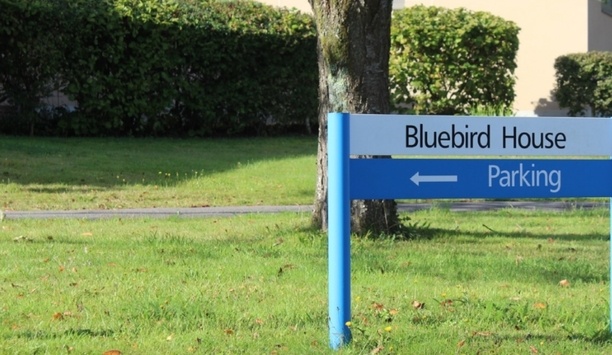 IDIS installs its fisheye and PTZ cameras to enhance security at Bluebird House
Bluebird House is a specialist UK inpatient facility, providing treatment and care for young people with complex mental health problems which mean they pose a risk to themselves or others. Run by Southern Health NHS Foundation Trust, the centre also houses adolescents detained under the Mental Health Act, so the highest standards of care, protection and security are required. As part of a wider review of security and safety across the trust, Bluebird House was earmarked for a comprehensive video surveillance upgrade and IDIS technology was chosen as the best-fit for this major project. Providing comprehensive coverage All IDIS equipment uses true plug-and-play set up, which minimises disruption and disturbance to patients Galeco engineers installed 110 IDIS 12MP Super Fisheye cameras in communal and therapeutic areas inside the facility and over 40 bullets and 13 PTZ cameras cover the exterior. All the cameras are connected to six 32-channel NVRs and managed via IDIS Center video management software (VMS). All IDIS equipment uses true plug-and-play set up, which minimises disruption and disturbance to patients, while protection against gaps in footage is provided by IDIS Smart Failover ensuring 24/7 continued recording even during network instability or drop-out. Implemented across three secure wards and two high care units, the 12MP IR Super Fisheyes provide comprehensive coverage much more affordably than two or more fixed lens cameras. Advanced IDIS video capture technology delivers complete high-definition scene coverage in all lighting conditions and allows staff to de-warp in live view as well as playback. Automatic object detection The 5MP bullet cameras, deployed around the building exteriors provide coverage of gardens, courtyards and car parks. IR LED that allows night-time image capture at distances up to 30m and includes intelligent functions such as active tampering alarms and trip zones and will notify the security team to any breach. Each camera is set to perform virtual guard tours at specific times throughout the day and night IDIS 31x Zoom IR PTZ cameras are installed along the perimeter to provide clear night-time image capture at distances up to 200m. Each camera is set to perform virtual guard tours at specific times throughout the day and night. Featuring automatic object detection, the cameras recognise and automatically track objects, people or cars capturing useful footage and alert operators of any suspicious activity. To meet patient privacy requirements, access to live and recorded footage, is limited to staff according to their ward and role. Access to advanced features and functionality Staff can only view and review footage from their area of responsibility at designated monitoring stations using specialist IDIS monitors designed for high-performance surveillance operations. To meet future requirements, the new IDIS solution can be linked to the trust's local area networks (LANs) without increasing cyber- security concerns, thanks to IDIS's use of proprietary software which is inherently resilient. The totally cost-free IDIS Center video management software (VMS) gives security managers and senior staff a complete overview of the entire site from a 24/7 manned and centralised control room. Using the intuitive IDIS Center interface, operators have complete command and control of each camera and access to advanced features and functionality to ensure the secure and smooth day-to-day running of the site. Authorised monitoring and access of footage IDIS technology made this easy, and it was also the quickest and least disruptive to install Video surveillance is a key resource for clinicians, Sr. managers and security staff at Bluebird House as they need to work closely together to deal with incidents and reduce risks of harm. Improved video coverage was needed as it would allow ongoing review of care standards and full investigation of any alleged incidents. Patient privacy is also of paramount importance, so specialist integrator Galeco Communications was selected to implement a solution that would allow authorised monitoring and access of footage for specific rooms and wards. IDIS technology made this easy, and it was also the quickest and least disruptive to install, the most secure against cyber-attacks - in compliance with NHS requirements – and yet would deliver the lowest total cost of ownership (TCO). Ensuring better safety and security Replacing the centre's ageing camera system, the IDIS solution would give complete coverage of corridors, wards and other high-risk areas in all lighting conditions. The IDIS solution has improved security, safety and care at Bluebird House by providing a complete video record of events. Exterior cameras ensure better safety and security in outdoor communal areas Footage from the 12MP Super Fisheye cameras give a full 360 view without any blind spots with a choice of 6 view modes and crucially provides staff with the ability to de-warp footage retrospectively. Now, if incidents need to be investigated it's a simple task to retrieve video and provide any high-definition evidence required. Exterior cameras ensure better safety and security in outdoor communal areas, while security operators can quickly detect and respond to any suspicious activity on the perimeter. Access and review recordings "A key benefit for us is that this new system is so easy to use, and particularly for our clinical staff who can now access and review recordings to help them improve patient care. This video technology gives us extra confidence that our patients and staff are safe and protected" said Tracey Edwards, Head of Security at Southern Health NHS Trust. With minimal disruption, and working in this sensitive location, Galeco engineers were able to replace an outdated system with an affordable, high-performance, cybersecure solution that is easy to maintain and operate without any ongoing license fees.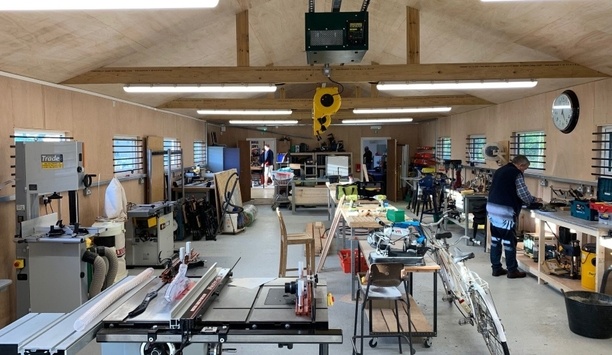 IDIS provides video solution for Men's Shed Group to support 'Create a Better World' campaign
IDIS has teamed up with integration partner ISD Tech to support the Men's Shed community group in Church Crookham and Fleet with the donation of a state-of-the-art video monitoring solution. The donation is part of the IDIS 'Create a Better World" campaign that has run on company's social media channels since the start of the year to support a global commitment to enhance safety and security for social welfare projects and non-profit community organisations. The system, supplied and installed for free, is protecting a fully equipped new workshop, built with National Lottery funding and opened on the 22nd September 2019. IDIS NVRs, IP bullet cameras and domes with IR capability, now provide 24/7 video coverage of the new facility, inside and out, helping to protect high value power tools and other equipment. "The workshop is in quite a secluded location and it houses high value items, so it needs watching over out-of-hours," explains Nicky Stokes, MD of ISD Tech. Video solution "We were delighted to provide this IDIS video solution to enable the volunteers who manage the site to receive alerts on their phones, and to view footage, if ever there's an attempted intrusion or problem with vandalism." The Church Crookham and Fleet Men's Shed, is one of more than 520 across the UK helping to reduce isolation, particularly among older men, and supporting them as they contribute their knowledge and practical skills to local good causes – everything from building library shelves for primary schools, to making bird boxes for conservation groups, says Chairman Alan Walker. Research has warned about the negative impact of loneliness and isolation on health and wellbeing "We have 25 regularly active 'shedders' meeting twice a week and, as that number grows, we'll increase the times that our workshop' is open. Now, instead of just being old blokes tinkering away in isolation, we can have a joke and work together – in many ways it replicates the working environment." For a long time, research has warned about the negative impact of loneliness and isolation on health and wellbeing, with millions of people reporting feeling lonely on a daily basis. Video surveillance equipment Men's Sheds have emerged as a practical way of tackling the problem, particularly for older men who find it more difficult to build social connections – although the organisation welcomes members of all ages and genders. Group members meet to work on projects – fixing things, making things – to share tips and simply to enjoy each other's company. Alan Walker, says more than 45 projects have already been completed by the group, and thanks to the IDIS video solution, both the ongoing work and the tools can be stored safely out-of-hours while the workshop is unoccupied. IDIS is Korea's pioneer in-country video surveillance equipment manufacturer and, as it continues to expand in markets globally, the company is committed to supporting community initiatives and charity work, particularly efforts focused on mental health and wellbeing. "We were really pleased to help Men's Shed with our video technology," explains Jamie Barnfield, Sales Director, IDIS Europe. "This is a great community group, not only concerned with the wellbeing of their own members but also supporting the wider community around them with the projects they work on." Surveillance technology James Min, Managing Director, IDIS Europe, noted: "Since IDIS was founded over two decades ago our corporate mission has been to develop technology that makes the world a safer and more secure place. And while we have witnessed giant leaps forward in surveillance technology, our 'Create a Better World' campaign is leveraging those innovations to benefit charitable causes that are close to the hearts of local staff as well as close to our facilities around the world."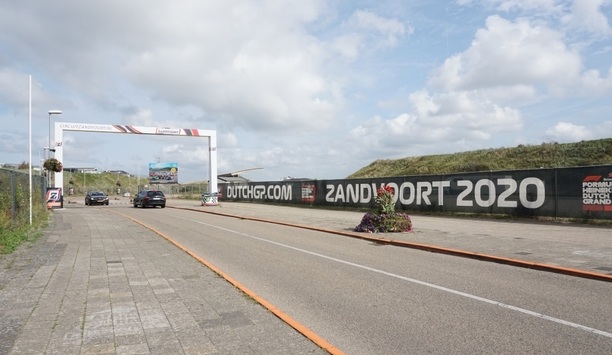 IDIS video technology prepares Netherlands' Circuit Zandvoort for 2020 Formula 1 Grand Prix
An upgrade of surveillance, using the latest video technology from IDIS, has put Circuit Zandvoort in poll position as host venue for the 2020 Formula 1 Grand Prix in the Netherlands. As well as wider improvements to the track, a top priority at the circuit was a complete overhaul of the video monitoring capability to meet the requirements of Formula 1. Security and safety surveillance For Track Manager Niek Oude Luttikhuis a key objective was to rapidly implement a solution that would be much easier than the previous system to use, maintain and adapt in the future. To achieve this, he brought together a team including IDIS – Korea's surveillance manufacturer. Significantly improving security and safety surveillance of the track, their solution will also let the Formula 1 organisers temporarily receive functional authorised access of video data for the duration of the competition. Video management software Circuit Zandvoort will be able to take advantage of IDIS Critical Failover technology as a service module within the IDIS VMS At the heart of Circuit Zandvoort's new system is IDIS's server-crunching, 64 channel DS-IR300 NVR technology, pre-loaded with IDIS Solution Suite video management software (VMS). This allows all the track's existing cameras to be easily integrated and operated alongside the latest IDIS 5MP speed dome PTZs and 12MP bullet cameras. It also delivers impressive new functionality, including ultra-high-definition monitoring capability using IDIS Smart UX Controls. The system now provides real-time image capture of the highest quality, with no lag, ghost-shadowing or stuttering of images, even when cars travelling at high speed are displayed. Critical Failover technology Images on the racing control room video wall are now crisp and clear. And looking ahead, the IDIS Solution Suite VMS will make it easier to sustain this high standard by allowing cost-efficient, remote firmware updates and system maintenance. Circuit Zandvoort will also now be able to take advantage of IDIS Critical Failover technology as a service module within the IDIS VMS. This protects against video data loss due to a wide range of potential fault conditions, such as network instability or power failure. It ensures that recordings are automatically updated without the need for engineer callouts and with no risk of gaps in recordings while the fault is resolved. No interruption to surveillance IDIS demonstrated a deep understanding of the security and operational requirements of our circuit"The entire upgrade was completed while the original system continued to run in parallel, confirms Track Manager Niek Oude Luttikhuis. This meant there was no interruption to surveillance during implementation, which was vitally important as the track is in almost continuous use. "There is fantastic mutual communication between IDIS and the different suppliers – they think ahead and complement each other," says Mr Luttikhuis. "And from the start IDIS demonstrated a deep understanding of the security and operational requirements of our circuit and a passion for motor racing." PTZ cameras for tracking With the new system operational as promised, in the control room a rotating team of 10 people work with the IDIS Solution Suite VMS, with minimal training required to use all its features and functions – including easy search and retrieval, and silky-smooth control of the ultra-high-definition (UHD) PTZ cameras for tracking in real-time. Authorisation levels can be set, giving each individual specific user rights, and during the Grand Prix itself the Formula 1 organisers will also be given access to the system. If necessary, this will also include the ability to view and retrieve footage on mobile devices via the IDIS Mobile app – helping the 2020 Formula 1 Grand Prix to run smoothly behind the scenes.
Featured white papers
Understanding the trade-off between image resolution and field of view
Download
A blind spot in governance, risk and compliance
Download
H.265 High Efficiency Coding: Video compression for security applications
Download