Pelco CCTV Fiber Optic Transmitters & Telemetry
(1)
Browse CCTV Fiber Optic Transmitters & Telemetry
Fibre optics, telemetry receivers, transmitters, transceivers products updated recently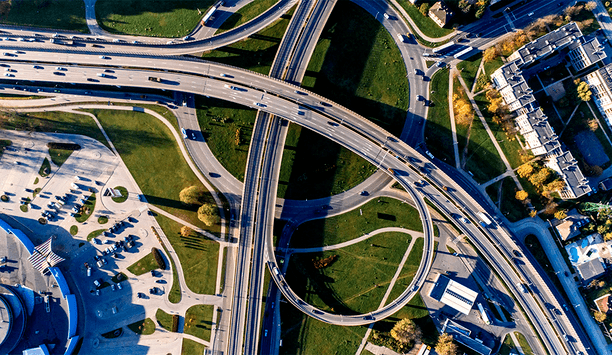 Live-streaming mobile surveillance takes cameras to the action
Video surveillance across the world is growing exponentially and its major application is in both public safety and law enforcement. Traditionally, it has been fixed surveillance where cameras provide live streams from fixed cameras situated in what is considered strategic locations. But they are limited in what they can see given by their very definition of being "fixed." The future of video surveillance includes the deployment of more mobile video surveillance with the benefits it offers. Instead of fixed cameras, this is the ability to live stream from mobile devices on the move such as body-worn cams, drones, motorbikes, cars, helicopters and in some cases, even dogs!Sending drones into the air, for example for missing people or rescue missions, is much more cost-effective than deploying helicopters Advantages of mobile surveillance The advantage of mobile surveillance is that the camera can go to where the action is, rather than relying on the action going to where the camera is. Also, sending drones into the air, for example for missing people or rescue missions, is much more cost-effective than deploying helicopters. The ability to live stream video from cars and helicopters in high-speed pursuits can be used to take some of the operational issues from the first responders on the ground and share that "life and death" responsibility with the operational team leaders back in the command centre. This allows the first responders in the pursuit vehicle to focus on minimising risk while staying in close proximity of the fleeing vehicle, with direction from a higher authority who can see for themselves in real time the issues that are being experienced, and direct accordingly. In addition to showing video live stream from a pursuit car or motorcycle, by using inbuilt GPS tracking, the video can be displayed on a map in real time, allowing a command chief to better utilise additional resource and where to deploy them, through the use of displaying mapping information with real time video feed. It allows police chiefs to make better informed decisions in highly-charged environments. The 4G phone network can now be used with compressed video to live stream cost effectively Application in emergency situations The same is true of first responders in many different emergency situations. Mobile surveillance opens up a new area of efficiencies that previously was impossible to achieve. For example, special operations can wear action body-worn cameras when doing raids, fire departments can live stream from emergency situations with both thermal and daylight cameras, and paramedics can send video streams back to hospitals allowing doctors to remotely diagnose and prepare themselves for when patients arrive at the hospital. How can special operations and emergency first responders live stream video from a mobile camera with the issues of weight, reliability and picture-quality being considered? H265 mobile video compression Law enforcement insists on secure transmissions, and it is possible to encrypt video to the highest level of security available in the public domain The 4G phone network can now be used with compressed video to live stream cost effectively. The issue of course is that 4G is not always reliable. Soliton Systems has mitigated this risk of low mobile quality in certain areas, by building an H265 mobile video compression device that can use multiple SIM cards from different cellular providers simultaneously. H265 is the latest compression technique for video, that is 50% more effective than conventional H264, and coupling this with using multiple "bonded" SIM cards provides a highly reliable connection for live-streaming high-quality HD video. The 400-gram device with an internal battery can be connected to a small action cam, and can live-stream simultaneously over at least three different cellular providers, back to a command centre. Latency is typically less than a second, and new advance improvements are looking to reduce that latency further. Encrypted video transmission What about security? Law enforcement insists on secure transmissions, and it is possible to encrypt video to the highest level of security available in the public domain, i.e. AES256.What about integration into existing video infrastructure at the command centre? It is not untypical for a police force to have an existing video management system (VMS) at their command centre such as Milestone System's Xprotect. The Soliton range of products are ONVIF-compliant, a standard used by video surveillance cameras for interoperability, allowing cameras and video devices that are ONVIF-compliant to simply "plug&play" into existing video management systems. These mobile transmitters are deployed with law enforcement and first responders across the globe. Their ability to provide secure, full HD quality and highly-reliable video streaming within a small unit, and to enable it to be integrated into the current eco-system that is already installed at the receiving end, has made them a favourite choice with many companies and government agencies.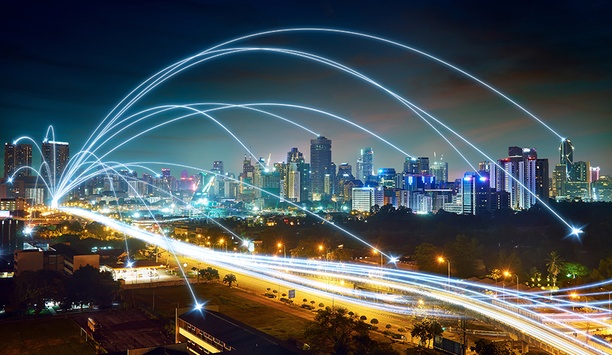 Why live video streaming is critical for safer and smarter cities
The term "smart city" gets thrown around a lot nowadays, but as different technologies that strive to be defined in this way are adopted by different countries globally, the meaning of this phrase gets lost in translation. The simplest way to define a "smart city" is that it is an urban area that uses different types of data collecting sensors to manage assets and resources efficiently. One of the most obvious types of "data collecting sensor" is the video camera, whether that camera is part of a city's existing CCTV infrastructure, a camera in a shopping centre or even a police car's dash camera. The information gathered by video cameras can be used with two purposes in mind, firstly: making people's lives more efficient, for example by managing traffic, and secondly (and arguably more importantly): making people's lives safer. Live streaming video all the time, everywhere In the smart and safe city, traditional record-only video cameras are of limited use. Yes, they can be used to collect video which can be used for evidence after a crime has taken place, but there is no way that this technology could help divert cars away from an accident to avoid traffic building up, or prevent a crime from taking place in the first place. However, streaming live video from a camera that isn't connected to an infrastructure via costly fibre optic cabling has proven challenging for security professionals, law enforcement and city planners alike. This is because it isn't viable to transmit video reliably over cellular networks, in contrast to simply receiving it. Video transmission challenges Transmitting video normally results in freezing and buffering issues which can hinder efforts to fight crime and enable flow within a city, as these services require real-time, zero latency video without delays. Therefore, special technology is required that copes with poor and varying bandwidths to allow a real-time view of any scene where cameras are present to support immediate decision making and smart city processes. The information gatheredby video cameras can beused to make people's lives more efficient, and to make people's lives safer There are many approaches to transmitting video over cellular. We've developed a specialist codec (encoding and decoding algorithm) that can provide secure and reliable video over ultra-low bandwidths and can therefore cope when networks become constrained. Another technique, which is particularly useful if streaming video from police body worn cameras or dash cams that move around, is to create a local wireless "bubble" at the scene, using Wi-Fi or mesh radio systems to provide local high-bandwidth communications that can communicate with a central location via cellular or even satellite communications. Enhanced city surveillance Live video streaming within the smart and safe city's infrastructure means that video's capabilities can go beyond simple evidence recording and evolve into a tool that allows operations teams to monitor and remediate against incidents as they are happening. This can be taken one step further with the deployment of facial recognition via live streaming video. Facial recognition technology can be added on to any video surveillance camera that is recording at a high enough quality to identify faces. The technology works by capturing video, streaming the live video back to a control centre and matching faces against any watch lists that the control centre owns. Importantly, the data of people who aren't on watch lists is not stored by the technology. Identifying known criminals This technology can work to make the city safer in a number of ways. For example, facial recognition could spot a known drug dealer in a city centre where they weren't supposed to be, or facial recognition could identify if a group of known terror suspects were visiting the same location at the same time, and this would send an alert to the police. Facial recognition technology captures and streams live back to a control centre, matching faces against any watch lists that the control centre owns In an ideal world where the police had an automated, electronic workflow, the police officer nearest to the location of the incident would be identified by GPS and would be told by the control room where to go and what to do. Most police forces aren't quite at this technological level yet, and would probably rely on communicating via radio in order to send the nearest response team to the scene. As well as this, shopping centres could create a database from analogue records of known shoplifters to identify criminals as soon as they entered the building. This would be even more effective if run co-operatively between all shopping centres and local businesses in an area, and would not only catch any known shoplifters acting suspiciously, but would act as a deterrent from shoplifting in the first place. Live streaming for police As mentioned above, live streaming video from CCTV cameras can help the police fight crime more proactively rather than reactively. This can be enhanced even further if combined with live streaming video from police car dash cams and police body worn cameras. If video was streamed from all of these sources to a central HQ, such as a police operations centre, the force would be able to have full situational awareness throughout an incident. This would mean that, if need be, officers could be advised on the best course of action, and additional police or other emergency services could be deployed instantly if needed. Incorporated with facial recognition, this would also mean that police could instantly identify if they were dealing with known criminals or terrorists. Whilst they would still have to confirm the identity of the person with questioning or by checking their identification, this is still more streamlined than describing what a person looks like over a radio and then ops trying to manually identify if the person is on a watch list. The smart, safe city is possible today – for one, if live video streaming capabilities are deployed they can enable new levels of flow in the city. With the addition of facial recognition, cities will be safer than ever before and law enforcement and security teams will be able to proactively stop crime before it happens by deterring criminal activity from taking place at all.
Surge protection for security installations: 2017 saw increased investment
In 2017, DITEK saw how power surges from the many natural disasters that took place damaged many businesses. In a natural disaster, or even everyday business operations, a facility's entire investment in security, life safety and surveillance systems technology can be disabled or rendered useless in a few seconds. Surge protection solutions can mitigate those risks and protect security investments. Proactive approach to risk mitigation Throughout 2017, we also witnessed a change in how enterprises view surge protection, which included how investments are being made in surge protection to protect valuable security, life safety and surveillance systems, while also reducing downtime, manpower costs, liability vulnerabilities, and possibly compliance issues that can force businesses to actually cease operations. Effective security management is about mitigating risks. But risks cannot be mitigated without a proactive approach. Enterprises and integrators, who take the time to assess risk and to develop a strategy to incorporate effective detection, deter and response criteria to protect physical assets will be successful in 2018. 2018 and beyond That strategy includes designing surge protection into new security systems, while also adding surge protection to existing systems. Enterprises and security integrators who implement a surge protection strategy during security planning processes – or after – will be exercising prevention and mitigation, and they will be successful in 2018 and beyond. Surge protection devices have an untapped potential for enterprise surveillance and security systems In 2017, Ditek continued to offer security end users a solid surge protection solution. We also successfully educated system integrators, who are seeking value-added products or services to incorporate into their portfolios, on the importance of surge protection devices. Educating security integrators We believe that surge protection devices have an untapped potential for enterprise video surveillance and security systems, because they can and do meet safety and security challenges that have been rarely identified in the past. We are looking forward to 2018, when we will continue to develop new surge protection products – including a new product engineered to protect up to twelve individual fuel dispensers, which is critical to the financial operation of convenience stores. We will also continue to educate security integrators about the importance of including surge protection in the design/build RFP, to not only secure an enterprise's valuable security equipment, but also to help integrators to differentiate their capabilities and knowledge from the competition.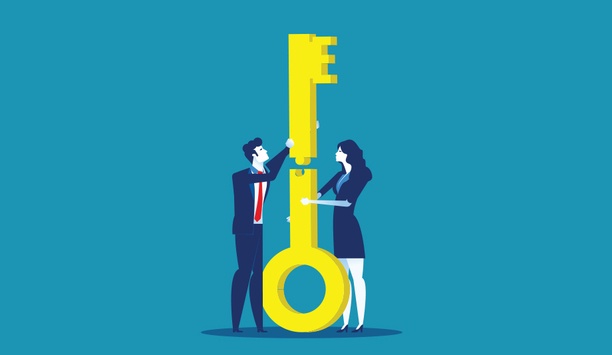 Top ten security industry mergers and acquisitions of 2019
Two of the most familiar names in the physical security market – Pelco and Panasonic – underwent ownership changes during 2019. Consolidation continued on multiple other fronts. Security service companies, video companies and access control companies were all among the entities involved in merger and acquisition (M&A) activity during the last 12 months. In short, the industry landscape continues to transform in response to a changing market. Here's a look at the Top 10 M&A stories in 2019: 1. Pelco acquired by private equity firm Transom Capital Pelco Inc. was acquired in May by Transom Capital Group, a private equity firm, from Schneider Electric. Since the acquisition, Transom Capital has been working with Pelco's management and employees to define and direct the next chapter of the iconic company. Pelco maintains its headquarters in Fresno, Calif., and has a presence in Fort Collins, Colo., near Denver, and a sales office in the New York area, not to mention many global employees who work remotely. 2. Panasonic spins of security business Electronics giant Panasonic sold off 80% of its video surveillance business to a private equity firm but is retaining 20%, and the new company will continue to use the well-known Panasonic brand. The move is aimed at reinvigorating a business challenged by competition from Chinese companies and lower video prices. Polaris Capital Group Co. acquired 80% of the outstanding shares of the new security systems business. 3. Qognify acquires OnSSI and SeeTec 2019 began with the acquisition of IP video management software (VMS) company On-Net Surveillance Systems (OnSSI), including SeeTec in Europe. Backed by the global investment firm Battery Ventures, Qognify completed the acquisition in the final days of 2018. With Qognify, OnSSI and SeeTec operating under one umbrella, the company provides VMS, video analytics, PSIM and critical incident management for mid-market and enterprise organizations. 4. Busy year for acquisitions at Allied Universal Security services company Allied Universal had an active year in acquisitions, beginning in April with the acquisition of integration company Securadyne Systems in Dallas. There was an additional acquisition announced in each of the next four months: Point 2 Point Global Security, Dallas, in May; security services company Cypress Private Security in June, services company Shetler Security Services in July , and Midstate Security in August. Allied Universal announced two more acquisitions in November – low-voltage integrator Advent Systems Inc. in Chicago and Vinson Guard Service in Louisiana. Also in November, Allied announced a transformational merger with SOS Security. In December, Allied Universal acquired APG Security, South Amboy, N.J. 5. Motorola continues video push with VaaS acquisition Following its acquisition of Avigilon in 2018, Motorola Solutions continued to build its presence in the security market in 2019 with the acquisition of VaaS International Holdings, Inc. (VaaS), a data and image analytics company. Motorola Solutions paid $445 million in a combination of cash and equity for the company, which includes fixed and mobile license plate reader cameras driven by machine learning and artificial intelligence. 6. ACRE acquires access control companies Open Options and RS2 Open Options is an open architecture access control company headquartered in Addison, Texas; and RS2 is an open systems access control provider in Munster, Ind. ACRE, global provider of security systems, wrapped up acquisition of both firms in 2019, after announcing the Open Options deal in the waning days of 2018 and following it up with the RS2 announcement in the spring. ACRE's portfolio now consists of Vanderbilt, Open Options, RS2 and ComNet. 7. Assa Abloy expands capabilities with LifeSafety Power Lock and access control giant ASSA ABLOY acquired LifeSafety Power in September, providing a complement to the access control portfolio. The plan is to incorporate LifeSafety Power's knowledge of power supply and consumption throughout the ASSA ABLOY access control line. LifeSafety Power was established in 2009 and has some 65 employees. The main office is located in Libertyville, Illinois. 8. Distributor Anixter going private and selling to CD&R Anixter International Inc., a distributor of network and security solutions, electrical and electronic solutions and utility power solutions, entered into a definitive agreement with an affiliate of Clayton, Dubilier & Rice (CD&R) to be acquired in an all cash transaction valued at approximately $3.8 billion. The transaction will result in Anixter becoming a private company and is expected to close by the end of the first quarter of 2020. Under the terms of the merger agreement, CD&R-managed funds will acquire all the outstanding shares of Anixter common stock for $81.00 per share in cash. (It has been reported that a new bidder has also emerged, although Anixter is resisting – stay tuned.) 9. Alarm.com expands commercial offering with OpenEye acquisition Alarm.com has announced a majority-stake acquisition of OpenEye, a provider of cloud-managed video surveillance solutions for the commercial market. OpenEye is optimised for enterprise-level commercial customers requiring expansive video recording capabilities, in addition to remote viewing, administration and diagnostic reporting. Combined with the Alarm.com for Business offering, service providers partnered with Alarm.com now have solutions to accommodate commercial accounts of any size. 10. ADT makes multiple acquisitions, sells Canadian operation Another North American security giant, ADT Inc., also had a busy year in mergers and acquisitions. In February, ADT acquired LifeShield, a pioneer in advanced wireless home security systems. In June ADT continued expanding capabilities and geographic reach via Red Hawk Fire & Security, ADT Commercial with the asset purchase agreement of Security Corporation, a commercial security integrator headquartered in Detroit, Mich. In November, ADT Commercial purchased Critical Systems, which specialises in enterprise-class fire alarm, fire suppression, life safety and integrated building security solutions for high-rise properties, healthcare campuses and data, manufacturing and distribution facilities in Atlanta. In October, ADT announced an agreement to sell its Canadian operations to TELUS Corp.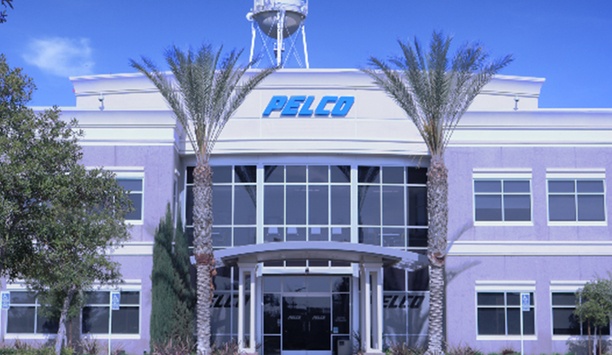 New Pelco CEO optimistic about iconic company's path forward
Kurt Takahashi, the new CEO of Pelco, says he will provide collaborative leadership to help build the Pelco team, work together hand-in-hand with team members, remove barriers and lead the company forward. He brings industry experience and relationships to the new post that will translate into new opportunities. Takahashi joins Pelco from AMAG Technology, where he served as President for the last couple of years. Earlier, he had stints at ADT, Tyco and Quantum Secure, where he was Global Vice President of Sales and Marketing. "This was an opportunity to join a brand that has deep, rich and far-reaching history," says Takahashi. "I couldn't resist the opportunity to come into a company such as Pelco and be able to make a difference." Improving the fundamentals Takahashi acknowledges that Pelco has slipped in the last 10 years from its position as a market-leading brand. To address the situation going forward, the company must "improve fundamental things," he says. Those fundamentals include keeping the customer first, putting the right people in the right roles, and executing technical support well. Keeping the customer first, putting the right people in the right roles, and executing technical support well "We have to provide customer service from when we receive an order, to acknowledging it, to processing it and shipping the order," says Takahashi. "Another piece is to deliver revisions to a product in a faster time period and introduce new products to the market in a timely way. In terms of market presence, we learn that people haven't really heard from Pelco in a while. We have to get in front of integrators and consultants more aggressively than we have in the past." "It's up to us to prove that we belong and can sustain and support customers moving forward," he adds. "We will get new opportunities, but we will need to execute them. If we do that, we will grow." Brand optimism Takahashi sees more reasons for optimism. "In spite of the problems, we are a big company with thousands of customers, a massive footprint, 10 offices around the world and people in over 40 countries. We are a strong, known brand around the world. These are a great foundation to grow from; we just have to execute better." These are a great foundation to grow from; we just have to execute better Pelco's new parent company, Transcom Capital Group, was another reason Takahashi was attracted to the position. He says Transom is led by "amazing professionals" that specialise in "transformational culture and how to diffuse best practices in an organisation." At Pelco, Transom has already led surveys, workshops and focus groups throughout the organisation to create a vision, mission and values covering how the company wants to present itself in the market. From those values will emanate new process and policy improvements to move the company in the right direction. New visions and missions The company's new, collectively developed vision is "to make the world safer." The mission is "to deliver distinctive video solutions and world-class customer experiences." The company's new, collectively developed vision is "to make the world safer." The company's culture is built on six values: innovation and excellence, customer focus, integrity, respect and recognition, collaboration, and ownership. "We believe this is what will help drive our culture moving forward, and it's the mindset of all of us as one team with one goal that will give us something to be proud of," says Takahashi. "As we move into the new era of Pelco, you will see excitement internally and externally," he adds "Everybody's really eager to see Pelco come back and be a significant player." Three horizons to success The idea is to look inward and improve on the current, successful product lines Takahashi sees three horizons that summarise the company's path to future success. The first horizon is to focus on the fundamentals of what the company does today. The idea is to look inward and improve on the current, successful product lines, such as the VideoXpert video system and on-board video analytics. The second horizon will be to look at ways to advance the current feature set, whether "to build, partner or buy." Building partnerships will be part of that success, such as the partnerships they are already building with Briefcam and Anyvision. The third horizon will be to expand their innovation, based on feedback from end users, dealers and consultants. "I want to get very deeply connected with our customer base," says Takahashi. "Are we on the right path? Should we explore other partner relationships? We need to bring those minds together to expand our vision." The focus should be on solving three business problems – mitigating risk, ensuring compliance and saving money. Looking ahead to ISC West in the spring, Takahashi expects Pelco to emerge as a more proactive company that is eager to engage. "We have a lot of stories to communicate, and we have not been as active as we should," he says.
ONVIF reflects on 2019 activities and plans for new profile development in annual meeting
ONVIF, a global standardisation initiative for IP-based physical security products, held its annual membership meeting in November, providing ONVIF members with an overview of important activities of 2019 and plans for the year ahead. Attendees heard presentations on the growth of ONVIF, as well as plans for new profile development. ONVIF Chairman Per Björkdahl highlighted the forum's achievements over the past year, particularly the market's continued support for the profile concept, with the number of conformant products surpassing 13,000 earlier this year. With six profiles to choose from and additional ones in development, ONVIF profiles have increasingly been included in various bid and specification processes in projects around the world, making it the de-facto interface in the industry. Björkdahl also noted the continued involvement of ONVIF in the International Electrotechnical Commission's work on international standardisation, in addition to new proposals for cloud connectivity and interoperability between multiple systems. Video Enhancement Working Group The overarching goal of ONVIF is to provide to the market a single interface through which every system can operate As is tradition, ONVIF recognised the contributions of multiple individuals from various ONVIF committees. Steve Wolf, who served on several ONVIF committees on behalf of Pelco, received the ONVIF Service Award, which acknowledges individuals who have provided a long-term commitment to the organisation. While serving on the Technical Committee, Wolf led the Security Working Group, and was also an active participant in the Video Enhancement Working Group, contributing to a number of improvements in how ONVIF approaches video. Andreas Schneider of Sony received the ONVIF Distinguished Service Award, which recognises individuals who have made significant contributions to ONVIF over many years in multiple functions. Schneider's long-term service to the Technical Services Committee has positioned him as a major facilitator of the ONVIF organisation, with contributions to multiple ONVIF profiles. Physical access control standards "The overarching goal of ONVIF is to provide to the market a single interface through which every system can operate," said Björkdahl. "Our honorees have shown significant and long-term commitment to our organisation, in turn making this goal a reality one profile at a time. We thank both of our recipients for their innovation, hard work and service." ONVIF Technical Committee Chairman, Hans Busch of Bosch, spoke to members about the specification development roadmap, which highlights plans for future profile development, as well as the continued alignment to the standardisation activities within the IEC TC 79 working groups for video surveillance and physical access control standards. Specifically, Busch covered what specifications are being examined for future profiles, and how they complement and further enhance existing ONVIF profiles. IP-based physical security products ONVIF continues to work with its members to expand the number of IP interoperability solutionsAs chair of the Technical Services Committee, Sony's Schneider gave an overview of the committee's work on new and existing profiles, client and device test tools, updates to the conformance process and tools, and the Developers' Plugfest. Shi-lin Chan of Axis Communications, who serves as chair of the ONVIF Communication Committee, provided a recap of ONVIF communication efforts in 2019, and discussed ONVIF's plans for the launch of a Mandarin website later this year. Founded in 2008, ONVIF is a well-recognised industry forum driving interoperability for IP-based physical security products. The organisation has a global member base of established camera, video management system and access control companies and more than 13,000 profile conformant products. IP interoperability solutions ONVIF offers Profile S for streaming video; Profile G for recording and storage; Profile C for physical access control; Profile Q for improved out-of-the-box functionality, Profile A for broader access control configuration and Profile T for advanced streaming. ONVIF continues to work with its members to expand the number of IP interoperability solutions ONVIF conformant products can provide.
Featured white papers
Nine ways to make your retail security system work harder
Download
Financial institutions require future-ready physical security technologies
Download
Understanding the trade-off between image resolution and field of view
Download