Axis Communications CCTV Fiber Optic Transmitters & Telemetry
(3)
Browse CCTV Fiber Optic Transmitters & Telemetry
Fibre optics, telemetry receivers, transmitters, transceivers products updated recently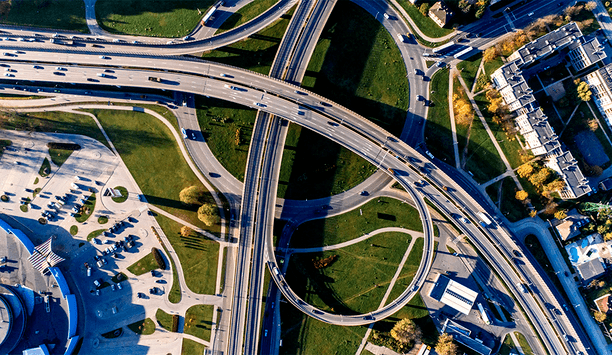 Live-streaming mobile surveillance takes cameras to the action
Video surveillance across the world is growing exponentially and its major application is in both public safety and law enforcement. Traditionally, it has been fixed surveillance where cameras provide live streams from fixed cameras situated in what is considered strategic locations. But they are limited in what they can see given by their very definition of being "fixed." The future of video surveillance includes the deployment of more mobile video surveillance with the benefits it offers. Instead of fixed cameras, this is the ability to live stream from mobile devices on the move such as body-worn cams, drones, motorbikes, cars, helicopters and in some cases, even dogs!Sending drones into the air, for example for missing people or rescue missions, is much more cost-effective than deploying helicopters Advantages of mobile surveillance The advantage of mobile surveillance is that the camera can go to where the action is, rather than relying on the action going to where the camera is. Also, sending drones into the air, for example for missing people or rescue missions, is much more cost-effective than deploying helicopters. The ability to live stream video from cars and helicopters in high-speed pursuits can be used to take some of the operational issues from the first responders on the ground and share that "life and death" responsibility with the operational team leaders back in the command centre. This allows the first responders in the pursuit vehicle to focus on minimising risk while staying in close proximity of the fleeing vehicle, with direction from a higher authority who can see for themselves in real time the issues that are being experienced, and direct accordingly. In addition to showing video live stream from a pursuit car or motorcycle, by using inbuilt GPS tracking, the video can be displayed on a map in real time, allowing a command chief to better utilise additional resource and where to deploy them, through the use of displaying mapping information with real time video feed. It allows police chiefs to make better informed decisions in highly-charged environments. The 4G phone network can now be used with compressed video to live stream cost effectively Application in emergency situations The same is true of first responders in many different emergency situations. Mobile surveillance opens up a new area of efficiencies that previously was impossible to achieve. For example, special operations can wear action body-worn cameras when doing raids, fire departments can live stream from emergency situations with both thermal and daylight cameras, and paramedics can send video streams back to hospitals allowing doctors to remotely diagnose and prepare themselves for when patients arrive at the hospital. How can special operations and emergency first responders live stream video from a mobile camera with the issues of weight, reliability and picture-quality being considered? H265 mobile video compression Law enforcement insists on secure transmissions, and it is possible to encrypt video to the highest level of security available in the public domain The 4G phone network can now be used with compressed video to live stream cost effectively. The issue of course is that 4G is not always reliable. Soliton Systems has mitigated this risk of low mobile quality in certain areas, by building an H265 mobile video compression device that can use multiple SIM cards from different cellular providers simultaneously. H265 is the latest compression technique for video, that is 50% more effective than conventional H264, and coupling this with using multiple "bonded" SIM cards provides a highly reliable connection for live-streaming high-quality HD video. The 400-gram device with an internal battery can be connected to a small action cam, and can live-stream simultaneously over at least three different cellular providers, back to a command centre. Latency is typically less than a second, and new advance improvements are looking to reduce that latency further. Encrypted video transmission What about security? Law enforcement insists on secure transmissions, and it is possible to encrypt video to the highest level of security available in the public domain, i.e. AES256.What about integration into existing video infrastructure at the command centre? It is not untypical for a police force to have an existing video management system (VMS) at their command centre such as Milestone System's Xprotect. The Soliton range of products are ONVIF-compliant, a standard used by video surveillance cameras for interoperability, allowing cameras and video devices that are ONVIF-compliant to simply "plug&play" into existing video management systems. These mobile transmitters are deployed with law enforcement and first responders across the globe. Their ability to provide secure, full HD quality and highly-reliable video streaming within a small unit, and to enable it to be integrated into the current eco-system that is already installed at the receiving end, has made them a favourite choice with many companies and government agencies.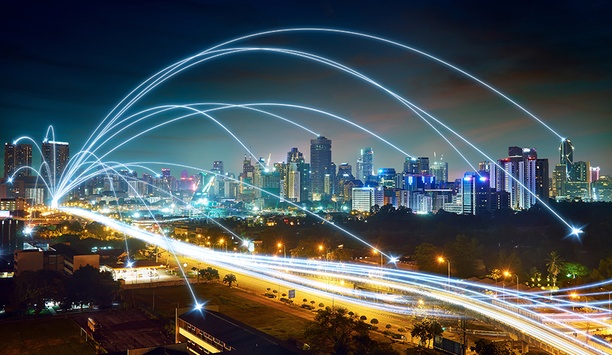 Why live video streaming is critical for safer and smarter cities
The term "smart city" gets thrown around a lot nowadays, but as different technologies that strive to be defined in this way are adopted by different countries globally, the meaning of this phrase gets lost in translation. The simplest way to define a "smart city" is that it is an urban area that uses different types of data collecting sensors to manage assets and resources efficiently. One of the most obvious types of "data collecting sensor" is the video camera, whether that camera is part of a city's existing CCTV infrastructure, a camera in a shopping centre or even a police car's dash camera. The information gathered by video cameras can be used with two purposes in mind, firstly: making people's lives more efficient, for example by managing traffic, and secondly (and arguably more importantly): making people's lives safer. Live streaming video all the time, everywhere In the smart and safe city, traditional record-only video cameras are of limited use. Yes, they can be used to collect video which can be used for evidence after a crime has taken place, but there is no way that this technology could help divert cars away from an accident to avoid traffic building up, or prevent a crime from taking place in the first place. However, streaming live video from a camera that isn't connected to an infrastructure via costly fibre optic cabling has proven challenging for security professionals, law enforcement and city planners alike. This is because it isn't viable to transmit video reliably over cellular networks, in contrast to simply receiving it. Video transmission challenges Transmitting video normally results in freezing and buffering issues which can hinder efforts to fight crime and enable flow within a city, as these services require real-time, zero latency video without delays. Therefore, special technology is required that copes with poor and varying bandwidths to allow a real-time view of any scene where cameras are present to support immediate decision making and smart city processes. The information gatheredby video cameras can beused to make people's lives more efficient, and to make people's lives safer There are many approaches to transmitting video over cellular. We've developed a specialist codec (encoding and decoding algorithm) that can provide secure and reliable video over ultra-low bandwidths and can therefore cope when networks become constrained. Another technique, which is particularly useful if streaming video from police body worn cameras or dash cams that move around, is to create a local wireless "bubble" at the scene, using Wi-Fi or mesh radio systems to provide local high-bandwidth communications that can communicate with a central location via cellular or even satellite communications. Enhanced city surveillance Live video streaming within the smart and safe city's infrastructure means that video's capabilities can go beyond simple evidence recording and evolve into a tool that allows operations teams to monitor and remediate against incidents as they are happening. This can be taken one step further with the deployment of facial recognition via live streaming video. Facial recognition technology can be added on to any video surveillance camera that is recording at a high enough quality to identify faces. The technology works by capturing video, streaming the live video back to a control centre and matching faces against any watch lists that the control centre owns. Importantly, the data of people who aren't on watch lists is not stored by the technology. Identifying known criminals This technology can work to make the city safer in a number of ways. For example, facial recognition could spot a known drug dealer in a city centre where they weren't supposed to be, or facial recognition could identify if a group of known terror suspects were visiting the same location at the same time, and this would send an alert to the police. Facial recognition technology captures and streams live back to a control centre, matching faces against any watch lists that the control centre owns In an ideal world where the police had an automated, electronic workflow, the police officer nearest to the location of the incident would be identified by GPS and would be told by the control room where to go and what to do. Most police forces aren't quite at this technological level yet, and would probably rely on communicating via radio in order to send the nearest response team to the scene. As well as this, shopping centres could create a database from analogue records of known shoplifters to identify criminals as soon as they entered the building. This would be even more effective if run co-operatively between all shopping centres and local businesses in an area, and would not only catch any known shoplifters acting suspiciously, but would act as a deterrent from shoplifting in the first place. Live streaming for police As mentioned above, live streaming video from CCTV cameras can help the police fight crime more proactively rather than reactively. This can be enhanced even further if combined with live streaming video from police car dash cams and police body worn cameras. If video was streamed from all of these sources to a central HQ, such as a police operations centre, the force would be able to have full situational awareness throughout an incident. This would mean that, if need be, officers could be advised on the best course of action, and additional police or other emergency services could be deployed instantly if needed. Incorporated with facial recognition, this would also mean that police could instantly identify if they were dealing with known criminals or terrorists. Whilst they would still have to confirm the identity of the person with questioning or by checking their identification, this is still more streamlined than describing what a person looks like over a radio and then ops trying to manually identify if the person is on a watch list. The smart, safe city is possible today – for one, if live video streaming capabilities are deployed they can enable new levels of flow in the city. With the addition of facial recognition, cities will be safer than ever before and law enforcement and security teams will be able to proactively stop crime before it happens by deterring criminal activity from taking place at all.
Surge protection for security installations: 2017 saw increased investment
In 2017, DITEK saw how power surges from the many natural disasters that took place damaged many businesses. In a natural disaster, or even everyday business operations, a facility's entire investment in security, life safety and surveillance systems technology can be disabled or rendered useless in a few seconds. Surge protection solutions can mitigate those risks and protect security investments. Proactive approach to risk mitigation Throughout 2017, we also witnessed a change in how enterprises view surge protection, which included how investments are being made in surge protection to protect valuable security, life safety and surveillance systems, while also reducing downtime, manpower costs, liability vulnerabilities, and possibly compliance issues that can force businesses to actually cease operations. Effective security management is about mitigating risks. But risks cannot be mitigated without a proactive approach. Enterprises and integrators, who take the time to assess risk and to develop a strategy to incorporate effective detection, deter and response criteria to protect physical assets will be successful in 2018. 2018 and beyond That strategy includes designing surge protection into new security systems, while also adding surge protection to existing systems. Enterprises and security integrators who implement a surge protection strategy during security planning processes – or after – will be exercising prevention and mitigation, and they will be successful in 2018 and beyond. Surge protection devices have an untapped potential for enterprise surveillance and security systems In 2017, Ditek continued to offer security end users a solid surge protection solution. We also successfully educated system integrators, who are seeking value-added products or services to incorporate into their portfolios, on the importance of surge protection devices. Educating security integrators We believe that surge protection devices have an untapped potential for enterprise video surveillance and security systems, because they can and do meet safety and security challenges that have been rarely identified in the past. We are looking forward to 2018, when we will continue to develop new surge protection products – including a new product engineered to protect up to twelve individual fuel dispensers, which is critical to the financial operation of convenience stores. We will also continue to educate security integrators about the importance of including surge protection in the design/build RFP, to not only secure an enterprise's valuable security equipment, but also to help integrators to differentiate their capabilities and knowledge from the competition.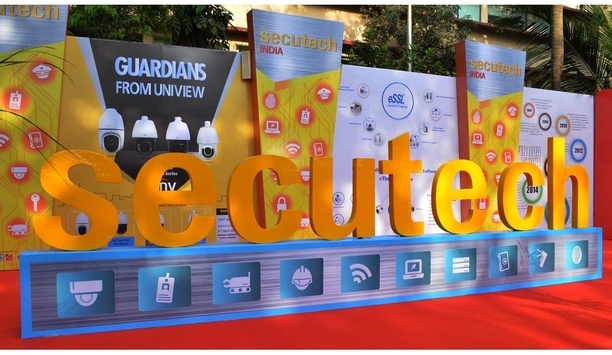 Messe Frankfurt shares details of the 9th edition of Secutech India 2020 to be held in Mumbai
Attracting trade visitors from across the subcontinent, the region's most influential trade fair for the security industry, Secutech India, is scheduled to return for its 9th edition from 7 – 9 May 2020 at the Bombay Exhibition Centre, Mumbai. With exhibitor registration still open, the fair has already attracted more than 350 of the world's leading security brands with less than three months remaining before it commences. The 2020 exhibition will feature Axis Communication, CP Plus, Hikvision, ZKTeco, Infinova, Matrix, Toshiba and many more. Security devices and turnkey solutions The 2020 edition of Secutech India is set to reflect the country's digital transformation Detailing the business value of the fair, Ms Regina Tsai, the General Manager of Messe Frankfurt New Era Business Media Ltd said: "Catering to local market requirements such as cost efficiency and a need for fast project implementation, Secutech India assembles the full range of security devices and turnkey solutions under a single roof. Benefiting from its position in Mumbai, India's commercial centre, last year the fair attracted more than 20,000 buyers travelling from across India's main regions, and we are looking forward to welcoming even more business this coming May." The 2020 edition of Secutech India is set to reflect the country's digital transformation. IP cameras are in high demand from SMEs, retail and the residential segment, while biometric access control systems are also gaining popularity in offices and at border controls, with users gradually favouring contactless systems such as facial recognition above fingerprint biometrics. Core security solutions In the view of Ms Tsai, this year's fair is taking place at a favourable time for the regional industry: "The government aims to transform India into an electronics export hub, which will open up new opportunities for component manufacturers catering to the local manufacturing sector. But just as importantly, as part of India's proposed Union Budget 2020, infrastructure development across roads, railway, airports, ports, and economic corridors are expected to raise demand for core security solutions including video surveillance, video analytics, biometrics and intruder detection systems." "The governments 'Digital India', 'Smart City Mission', and 'Technology Empowerment' initiatives will also be growth drivers." Access control in healthcare facilities As a maturing security market, the appetite for knowledge in India is growing" Among many benefits, the ability to make onsite comparisons, conduct meaningful business discussions and view product demonstrations are a few of the show elements that visitor's to Secutech India value. According to Ms Tsai, business effectiveness is the top priority for the fair's organisers: "Initiatives such as the 'Secutech connect' business matching service which links buyers with exhibitors based on industry background continue to be highly popular, helping us to generate genuine business outcomes for participants." But beyond business, information exchange is also a priority says Ms Tsai: "As a maturing security market, the appetite for knowledge in India is growing. This is a need that the upcoming edition of Secutech India will cater for with a series of conferences dealing with topics relevant to the local market, including cyber security, smart city digital infrastructure; the convergence of 5G, artificial intelligence, data analytics and the IoT; access control in healthcare facilities, and fire safety in elderly care homes and restaurants." Personal protection equipment In addition to its core focus on security, Secutech India 2020, in cooperation with the GPS Association of India, will feature a pavilion dedicated to fleet management, vehicle tracking as well as passenger and driver safety. The concurrent 'Fire and Safety India' event will also return as the destination for trade buyers to locate the latest firefighting gear, personal protection equipment and smoke detection systems.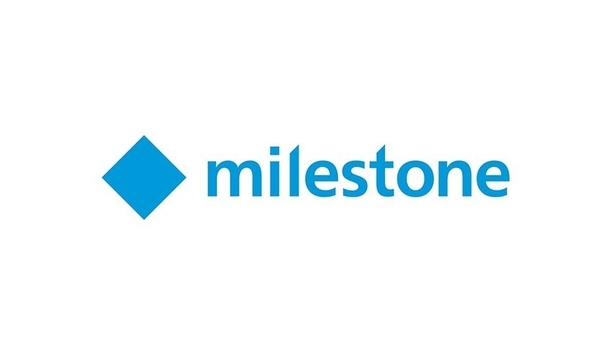 Milestone Systems hosts the 2020 Milestone Integration Platform Symposium (MIPS), Texas
Milestone Systems' annual MIPS brings together a rich community of video, security, and technology solution partners focused on advancing innovation. Special guests including Milestone officers, industry leaders, renowned futurists, authors, and a popular TEDx speaker will share their inspirations. Milestone will also showcase three start-ups from its Kickstarter Contest with compelling technologies and businesses that comprehensively address pressing security and societal issues. Milestone Systems, a global provider of open platform video management software (VMS), is hosting the 2020 Milestone Integration Platform Symposium (MIPS) conference, in Dallas, Texas on February 17-19, 2020. Partners, customers and influencers are invited to register for the special two-day event. Applied innovation in video surveillance Milestone will feature a variety of speakers and topics, including TEDx speaker Anders Sorman-Nilsson, and one of the Top Ten Futurists in the world, Gerd Leonhard. The event will also include an exhibition pavilion featuring products and programs from partners including Axis Communications, Dell, Intel, Herta, Lenel S2, and Seneca Data and an innovation showcase with the three most promising ideas from Milestone's incubator program, Kickstarter. We glimpse at the future through the ideas of our Kickstarter contestants" "MIPS is a one-stop destination for applied innovation in video surveillance," notes Tim Palmquist, Vice President for the Americas at Milestone Systems. "Each year we hear from an array of speakers that challenge our thinking about today's technology and the new frontiers of tomorrow. We see new products and programs from the most innovative companies in our industry. Together with XProtect, they serve the needs of our many customers. Finally, we glimpse at the future through the ideas of our Kickstarter contestants. MIPS is a hub for business, network connections and, above all, novel ideas!" Video analytics Leveraging the power of the open platform, the Milestone XProtect video management software (VMS) is compatible with more than 8,500 security and surveillance devices, and more than 450 software integrations from over 3,500 technology partners. Technology partners include providers of network video cameras, cloud solutions, DVRs and NVRs, servers and storage equipment, alarm and detection systems, video analytics, GPS technology, laser and radar scanners, emergency call boxes and more. "The open platform provides an opportunity to innovate freely as circumstances and opportunities dictate, not as a VMS provider dictates," says Palmquist. "This freedom of innovation has already yielded some of the very best technologies and collaborations in the security industry. It has also resulted in scalable and future-proof systems in healthcare, education, city surveillance and other verticals where Milestone is the platform of choice and where professionals accept nothing less than freedom of choice to do their jobs at the best of their capacity." Milestone Marketplace 2.0 Integrators will promote their installation experience and connect with technology partners on Marketplace Milestone will launch version 2.0 of the Milestone Marketplace on its website which will enable customers to find resellers and integrators that deliver video solutions based on their pain points or location. Integrators will promote their installation experience and connect with technology partners on Marketplace hereby allowing end-users to access information on the latest innovations. "By launching Milestone Marketplace 2.0, we are inviting customers to search for the latest and greatest technologies in our community. Milestone supports the co-creation of solutions, allowing our community to supply best-in-class technology for a variety of customer needs," says chief sales and marketing officer at Milestone, Kenneth Hune Petersen. Integrated cloud-based solutions A large part of the MIPS 2020 Dallas event focuses on the many advantages of an open solution, with the Milestone XProtect VMS platform enabling reliable and efficient integrations with thousands of third-party hardware and software products. Detailed discussions of solution applications as well as previews of new integrations and partnerships help integrators, resellers and partners of all types to shape the future of their own businesses. Cloud-based services and integrations will soon take video management systems to a new level MIPS 2020 promises to usher in new integrated cloud-based solutions, which will greatly impact the future of how video systems are designed, deployed, and monetised. Cloud-based services and integrations will soon take video management systems to a new level, expanding how security professionals think about technology and their own business models. Open for startups Additionally, three finalists in Milestone's annual Kickstarter contest will demonstrate their visions. MIPS 2020 participants will have an opportunity to vote for their favourite software coder with the winner being announced during the gala dinner. Milestone believes in inspiring talent to make the world see through connecting new technology ideas, business strategy, and innovation. Three 2020 finalists will have a chance to showcase their visions directly to the Milestone Community of partners and customers at the MIPS2020 conference and beyond. They are: Benoit Koenig is the co-founder and COO at Veesion. Benoit was confronted with shop-lifting on a regular basis in his family-owned supermarkets. During his studies in Artificial Intelligence, he saw the great potential of deep learning applied on video data, which inspired him to start Veesion with two other engineers. Veesion are developing a gesture recognition technology to detect shoplifting in the retail industry. Commenting on Benoit's idea and company, Palmquist noted, "Veesion is what MIPS is all about. This is an innovation that addresses a major commercial issue for retailers around the world but does so using technology in a respectful, considerate and intelligent manner. I am proud and encouraged that Veesion is enabled by the open platform." Jennifer Ivens is the founder of Canscan, a technology company that provides automated container inspection services. It was impatience and ambition that prompted her to leave her position as a logistics analyst for an ocean carrier to go into this business for herself. Canscan's idea is the next-level shipping container checking system, powered by artificial intelligence (AI) called Virtual Checker. "Jennifer and her team have come up with an innovation that addresses many social, economic, and criminal issues. It has the potential to avert some of the human tragedies we hear of and see on television across the globe each year," Palmquist said. Zeljko Tepic has over 15 years of experience in the development of client/server and cloud architectures. He works on projects involving advanced algorithms, signal processing, Artificial Neural Networks, deep learning, generic algorithms, fuzzy logic, spectral analysis, and more. Venzo Secure's idea is to provide seamless awareness of critical events by transparently displaying an intuitive "alert timeline" on top of the XProtect Smart Client camera views. The solution will give customers the option to dynamically arrange a view of the cameras in the Smart Client which are closest to the event at hand, and to handle any related events, alarms, analytics or metadata inside the Milestone XProtect video platform, including those from third parties. "Smart city managers, emergency responders, and police will benefit from this new technology enabling them to better respond during a crisis. This technology is poised to save lives, and I am proud that Milestone is supporting Venzo through our Kickstarter program," commented Palmquist. Over 750 attendees are expected to attend MIPS 2020 at The Gaylord Texan Resort and Convention Centre on February 17-19, 2020 in Dallas, Texas.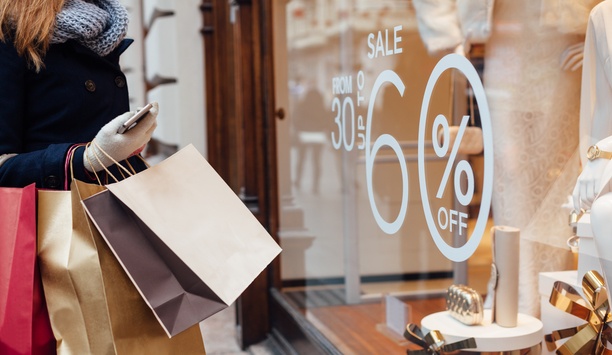 Why the security of retail systems is key to building long term customer trust
Cloud technologies and the IoT have opened up seemingly endless possibilities for the modern retail organisation. Customers have never had as much control over purchasing decisions as they do today, with the ability to make transactions at the touch of a button for goods and services from the comfort of their own homes or on the move. However, the customer data lying at the heart of this frictionless shopping experience presents an ever more attractive commodity to cyber criminals. Attacks are growing in number and it has been reported that in the last 12 months there have been 19 significant data breaches. This presents a major problem for both retailers and customers. Cloud technologies and the IoT have opened up seemingly endless possibilities for the modern retail organisation In addition to the immediate disruption and downtime a breach can cause, the damage to the reputation of a business or brand can be lifelong. With GDPR related fines from the ICO now as much as €20m or 4% of an organisation's global annual turnover, whichever is higher, the resulting combination of the cost of the breach itself, reputational erosion and any crippling fines can be devastating. It is therefore essential that retailers are aware of the steps and procedures they should be following to ensure full data compliance and to guarantee the integrity of their IT infrastructure. Ensuring full GDPR compliance It's vital to ensure that everyone understands the security implications and knows how to respond effectively in the event of a breach. Internally, all teams and departments should have the confidence to raise the alert if a breach is suspected. Externally, companies should look to encourage conversations across the entire supply chain to ensure requirements are effectively met and security risks are adequately addressed. It is a requirement of the GDPR that the necessary steps be taken to guard against attack and protect existing software and systems It is a requirement of the GDPR that the necessary steps be taken to guard against attack and protect existing software and systems. Effective cybersecurity lifecycle management of IoT devices, such as network video surveillance cameras, is an example of a measure which should be put in place to help prevent such devices from being compromised, mitigating risk and ultimately maintaining customer trust. Establishing a truly secure retail solution can only be accomplished if security has been analysed at every stage. Evolving physical systems For protection of the physical retail environment, the move away from legacy security solutions such as traditional CCTV, which typically sat outside of a company's IT operation, to the modern cloud-enabled security technologies we see today, allows retailers to unlock a wealth of business benefits previously impossible with analogue technologies. Today's systems provide far greater accuracy of detection, vastly improved image quality, even in low light, and an array of business intelligence options to aid operations, such as people counting, queue monitoring and stock control. Protecting the physical security of the retail environment The ability to create live security alerts as well as forensic evidence for later analysis allows security teams to be proactive rather than reactive. In addition, the growing use of edge capabilities to process data within the cameras themselves negates the additional time and potential lag associated with continually passing surveillance information back and forward to servers, streamlining and therefore vastly improving operations. System vulnerabilities equals vulnerable data For network cameras being introduced onto an IT network, it's essential to ensure that they do not become compromised and used as a backdoor to gain entrance to a business's innermost workings and most valuable commodity; its data. The importance of guarding against system vulnerabilities cannot be ignored and it is therefore vital to ensure that all installed technologies are Secure by Default; built from the ground up with cybersecurity considerations at the forefront, to strengthen system security. In addition, software updates and firmware upgrades will keep the devices protected in line with the evolving threat landscape. The importance of guarding against system vulnerabilities cannot be ignored Forging and maintaining relationships with stakeholders is key to establishing a healthy supply chain built on mutual trust and respect. Only by following such an approach can the integrity of systems be fully guaranteed, with trusted vendors and installers working together to ensure that ethical practices are followed, and cybersecurity principles are adhered to. Due diligence should be carried out to make sure that all stakeholders involved in the manufacture, supply and installation of security software and systems understand the importance of keeping security best practice at the forefront of everything they do. Addressing the ongoing challenge Retailers must be able to rely on technologies that support their operational requirements and address associated risks, while at the same time, supporting IT security policies. By following procedures around the cybersecurity of IoT devices, and realising the importance of implementing high quality products and services through relationships with trusted vendors and partners, retailers will benefit from connected physical security systems that deliver on the promise of better protection of the business and customer, to effectively mitigate the mounting cyber security threat.
Featured white papers
3 reasons to migrate to a new access control system
Download
Schooling the market on education security
Download
Lawrence, Massachusetts deploys FLIR video system for safety
Download