Hikvision Electronic Door Locks & Locking Devices
(4)
Browse Electronic Door Locks & Locking Devices
Electronic locking device products updated recently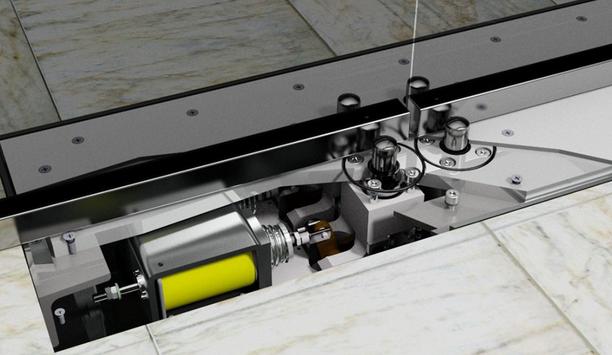 Moving to sophisticated electric locking
In part one of this feature, we introduced the shotbolt – a solenoid actuator – as the workhorse at the heart of most straightforward electric locking systems. Shotbolts remain at the core of most sophisticated electric locking solutions as well. But they are supplemented by materials and technologies that provide characteristics suited to specialist security applications. Here we look at some more demanding electric locking applications and contemporary solutions. Preventing forced entry Where the end of the shotbolt is accessible, the electric holding force can be overcome by physical force. That's why anti-jacking technology is now a frequent feature of contemporary electric solenoid lock actuators. Anti-jacking, dead-locking or 'bloc' technology (the latter patented by MSL) is inherent to the way the locking assembly is designed to suit the requirements of the end application. The patented bloc anti-jacking system is highly effective and incorporated into many MSL shotbolts deployed in electric locking applications. The bloc technology uses a ring of steel balls in a shaped internal housing to physically jam the actuated bolt in place. A range of marine locks is widely used on Superyachts for rapid lockdown security from the helm Real life applications for MSL anti-jacking and bloc-equipped shotbolts include installation in the back of supermarket trucks to secure the roller shutter. Once locked from the cab, or remotely using radio technology, these shutters cannot be forced open by anyone with 'undesirable intentions' armed with a jemmy. A range of marine locks is widely used on Superyachts for rapid lockdown security from the helm. While anti-jacking features are an option on these shotbolts, consideration was given to the construction materials to provide durability in saltwater environments. Marine locks use corrosion-proof stainless steel, which is also highly polished to be aesthetically pleasing to suit the prestigious nature of the vessel while hiding the innovative technology that prevents the lock being forced open by intruders who may board the craft. Rotary and proportional solenoids sound unlikely but are now common A less obvious example of integrated technology to prevent forced override is a floor lock. This lock assembly is mounted beneath the floor with round-top stainless-steel bolts that project upwards when actuated. They are designed to lock all-glass doors and are arguably the only discreet and attractive way to lock glass doors securely. In a prestigious installation at a historic entranceway in Edinburgh University, the floor locks are remotely controlled from an emergency button behind the reception desk. They act on twin sets of glass doors to quickly allow the doors to close and then lock them closed with another set of subfloor locks. No amount of stamping on or hitting the 15mm protruding bolt pin will cause it to yield, thus preventing intruders from entering. Or leaving! Explosion proofing In many environments, electric locking technology must be ATEX certified to mitigate any risk of explosion. For example, remote electric locking is used widely on oil and gas rigs for stringent access control, general security and for emergency shutter release in the event of fire. It's also used across many industrial sectors where explosion risks exist, including flour milling, In many environments, electric locking technology must be ATEX certified to mitigate any risk of explosionpowder producers, paint manufacture, etc. This adds a new dimension to the actuator design, demanding not only intrinsically safe electrical circuits and solenoid coils, but the careful selection of metals and materials to eliminate the chance of sparks arising from moving parts. Resilience under pressure The technology boundaries of solenoids are always being pushed. Rotary and proportional solenoids sound unlikely but are now common. More recently, while not directly related to security in the traditional sense, proportional solenoid valves for accurately controlling the flow of hydrogen and gases now exist. Magnet Schultz has an extensive and somewhat innovative new range of hydrogen valves proving popular in the energy and automotive sectors (Fig. 2-6). There's a different kind of security risk at play here when dealing with hydrogen under pressures of up to 1050 bar. Bio security Less an issue for the complexity of locking technology but more an imperative for the effectiveness of an electric lock is the frequent use of shotbolts in the bio research sector. Remote electric locking is commonplace in many bioreactor applications. Cultures being grown inside bioreactors can be undesirable agents, making 100% dependable locking of bioreactor lids essential to prevent untimely access or the unwanted escape of organisms. Again, that has proven to be topical in the current climate of recurring coronavirus outbreaks around the world. More than meets the eye In part one, I started by headlining that there's more to electric lock actuation in all manner of security applications than meets the eye and pointed out that while electric locking is among the most ubiquitous examples of everyday security, the complexity often involved and the advanced technologies deployed typically go unnoticed.Integrating the simplest linear actuator into a complex system is rarely simple For end users, that's a very good thing. But for electro-mechanical engineers designing a system, it can present a challenge. Our goal at Magnet Schultz is to provide a clearer insight into today's electric locking industry sector and the wide range of locking solutions available – from the straightforward to the specialised and sophisticated. Integrating the simplest linear actuator into a complex system is rarely simple. There's no substitute for expertise and experience, and that's what MSL offers as an outsource service to designers. One benefit afforded to those of us in the actuator industry with a very narrow but intense focus is not just understanding the advantages and limitations of solenoid technology, but the visibility of, and participation in, emerging developments in the science of electric locking. Knowing what's achievable is invaluable in every project development phase.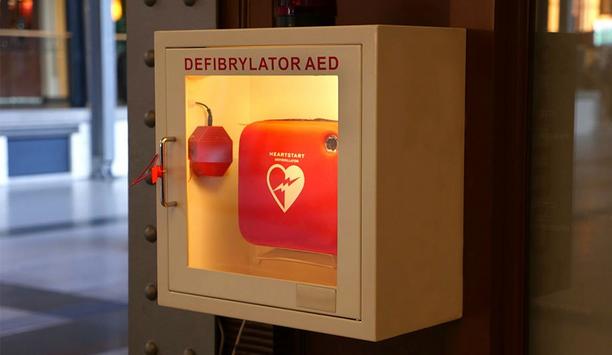 Providing fast and secure access in life-threatening emergencies
A defibrillator can save the life of a person suffering from cardiac arrest – but it is most effective when used in the first few minutes of the patient collapsing. Studies have shown that a shock given within the first three minutes provides the best chance of survival and even one minute of further delay can substantially lower the chances of recovering. Public Access Defibrillators (PADs) were created to allow untrained members of the public to deliver life-saving treatment in those precious minutes before an ambulance arrives. There are currently over 10,000 in the UK, located in parks, offices, high streets and sporting venues, and they are especially popular in rural communities, where ambulance response times are longer. Every second counts Over the years there has been a long-running debate as to whether PADs should be kept openly accessible or locked. Leaving them open could lead to theft, vandalism or misuse. Leaving them locked could mean that precious moments are lost waiting for a local guardian to arrive – and could even cost a life. To save as many lives as possible, it's clear that PADs need to be available 24/7, fully operational and easily accessible to users and local guardians. But there is a solution that can meet all these conditions – a lock that can protect against vandalism while providing convenient instant access when required. Life-saving solutions Over the years there has been a long-running debate as to whether PADs should be kept openly accessible or lockedDigital locks are ideal for securing PADs because they don't require a key, and anyone can be given access over the phone. In the case of a cardiac arrest, the user calls 999 and the ambulance controller provides them with a simple, easy-to-remember code. The ambulance controller can then advise them, step by step, what to do. Local guardians, who have responsibility for the PAD, can be provided with an override key to enable them to monitor and maintain the defibrillator. The PAD cabinets built by Duchy Defibrillators show exactly how this works in practice. Based in rural Cornwall, Duchy Defibrillators manufactures, supplies and installs monitored PAD cabinets. To provide public access to the defibrillators, it needed a lock that could keep its cabinets secure, make them easily accessible and withstand the stormy Cornish weather. Codelocks recommended a digital electronic lock that could operate on a standalone battery, making it especially suitable for remote areas. As well as offering flexible access, digital locks come with a range of varying options and functions to suit different applications. As Duchy Defibrillator cabinets are installed in a wide variety of locations and sometimes need to withstand outdoor exposure, it opted for a robust electronic digital lock that is both affordable and easy to set up. A digital-access revolution Using smart locks in combination with a dedicated app or portal allows operators to send time-sensitive codes to end-users The example of Duchy Defibrillators shows how digital locks can be used to keep defibrillator cabinets secure while affording instant access to users when they are needed. But the flexibility of digital locks also makes them suitable for securing property and equipment in a wide variety of situations, especially for shared and public facilities. This is why you'll increasingly see digital locks used to secure restricted areas in hospitals, schools and offices, as well as shared facilities like hotel and gym lockers, public restrooms and more. Digital locks are available for a number of specific applications, including doors, lockers and cabinets. They can range from simple mechanical locks through to more sophisticated electronic locks and state-of-the-art smart locks. Using smart locks in combination with a dedicated app or portal allows operators to send time-sensitive codes to end users – making them very popular for contactless entry and with facilities managers that need to manage access to buildings and campuses. One thing is certain – whatever your access control requirements are, there's a keyless lock solution to suit. The digital access revolution is here.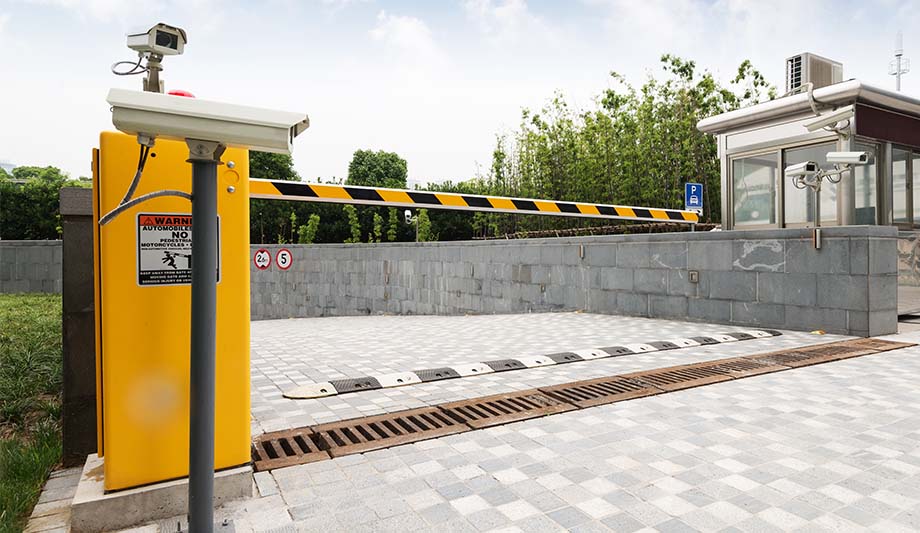 Automatic gates: Making the right investment for access control
The experience of the COVID-19 pandemic has made us all more conscious of who is coming and going from our property. Whether it is a family home, business premises or public building, property owners want full control over access for protection and peace of mind. As a provider of access control technologies, we are seeing a growing demand for automated gates with a variety of access control systems. There are a number of considerations that buyers need to make when investing. And as an installer, there is advice that you can offer to help your clients make the right choice for their property. Here are some of the key considerations you'll need to make and discuss with your client. Whomever you buy from, you should be offered more than a simple instruction manual. Electronic locks, magnetic locks and code security In the first instance, you'll need to advise on the type of lock and access control available. Electronic locks release on the operation of the automation system to allow the gates to open. Locks are required for all non-locking (also known as reversible) operators and are recommended for any gate on a multi-user site or any gate over 2.5m. Apply the same logic to an automated gate as you would to a domestic door – for example, you wouldn't fit your front door with a lock on the same side as the hinges or a drop bolt at the hinge end of a manual gate so why dispense with this logic when the gate is automated? Electronic locks release on the operation of the automation system to allow the gates to open There are a number of locks on the market including magnetic locks, drop locks that "shoot" a bolt into the ground and side latching locks. These are all designed for external use. While the gate itself will provide physical security, the customer will want to feel in control of who enters their property, when and for what purpose. Consider access for post and deliveries, waste disposal and visitors arriving on foot etc. There is a range of options available. Intercom systems will allow the user to vet visitors, keypad entry can allow remote access for visitors with a specific code, remote controls allow an oncoming driver to open the gates without getting out of the vehicle, and a timer control can be used to open or close the gates at certain times of the day. Vehicle detection loops can be installed discreetly under the tarmac allowing the presence of vehicles to exit the gates and prevent closing whilst obstructed. Sliding gates versus swinging gates There are a number of locks on the market including magnetic locks, drop locks that "shoot" a bolt into the ground and side latching locks Gates can be automated to either swing or to slide open and in the case of swinging gates, the opener may be concealed underground or gate mounted. The most suitable opener for your installation will depend on the space available and the type of gate selected. Concealed underground automation is ideal for highly ornate gates. However, where gates are fully infilled (typical of many timber designs), gate mounted openers are concealed from the front of the gate by the gate leaf and present a cost-effective option. The choice between slide and swing is largely down to space - swing gates require a clear space for their opening arc whilst sliding gates require space to one or both sides of the gate. Sliding gates are perhaps the best choice where the drive slopes or when drive space is limited, as they use the least space when opening. Voltage Most swing gate and sliding systems are available in 24v or 230v. The 24v systems still need 230v mains power – there is a transformer built into the 24v control panels. Deciding which voltage to use can include a combination of factors such as the material of the gates, the location of the system and the safety features you want. Concealed underground automation is ideal for highly ornate gates With wrought iron gates, the wind can pass through them whereas with fully boarded wooden gates (popular because they give full privacy) the wind has nowhere to go, so they act like sails. For commercial or industrial applications with larger entrances and a heavy gate, you may need 3 Phase 400v power (sliding gates only). Installing gate motors in confined spaces The environment in which you are fitting may well influence which gate and motor you recommend. Will it be in an exposed area which is subject to the elements? Will it be positioned on a slope? Sliding gates are perhaps the best choice where the drive slopes or when drive space is limited Installers have always faced the challenge of installing gate motors in confined spaces. When fitting a pedestrian gate, there is often limited space in which to work – potentially making an installation time consuming and technically demanding. If this is the case for you, consider a gate operator which is designed specifically for installations with limited space for manoeuvre. An example of this is the E5 compact gate operator. The operator is not only small but has an optional slide lever attachment designed for installations where there is extremely limited space, meaning that just 8cm of the pillar is needed for installation. What's more, improved fixing points and a simple 'hook and fasten' process means assembly is safe, quick and straight forward. Ultimately, you'll be looking for a good quality, reliable product with good service. Work with a supplier that offers more than just a manual. If they are happy to offer training, their time and advice when you buy, the chances are you'll get their support long term.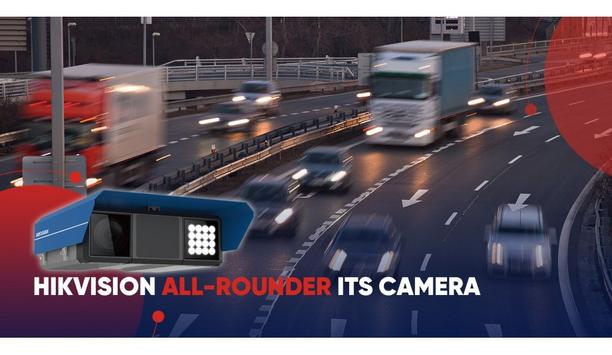 Hikvision announces the launch of All-Rounder ITS camera for improvement of road safety and traffic flow
Hikvision, an IoT solution provider with video as its core competency, announced its latest traffic product offering - the All-Rounder ITS camera - designed to improve road safety and optimise traffic flow. As the name implies, the camera encompasses different skills and abilities, boasting speed detection, traffic violation detection, automated plate recognition, and vehicle attribute analysis in one housing. "Hikvision is always pushing the boundaries of video technologies. Beyond the visual range that is perceived by video cameras, the abilities to understand other kinds of "senses" would allow even more precise monitoring and reporting of events or accidents," says Frank Zhang, President of International Product and Solution Center at Hikvision. "This is multi-dimensional perception, a trend that we think will affect the security industry in the future." Optimising traffic flow The new ITS camera is designed and developed with this multi-dimensional concept in mind. It is Hikvision's first camera to integrate three otherwise separate modules in one unit with no compromise on performance, making the camera neat and flexible to be deployed for demanding environments, all in an easy and cost-effective manner. The product provides an HD camera, speed radar, and light array inside one housing. Specifically, it works with a multi-tracking radar that continuously monitors up to two or three traffic lanes - depending on the camera model, and identifies the speed and position of objects in the monitored area at a speed of up to 300 km/h. If a vehicle violates the speed limit, the embedded radar triggers the connected camera and a picture is taken of the vehicle and its licence plate. Conventional ANPR systems Incident detection helps to improve overall driving standards, which ultimately reduces the number of accidents In the event of infringements of traffic rules such as wrong-way driving, improper lane usage, or even failure to use a seat belt, the camera will capture images of the corresponding vehicle, recognise its licence plate and relevant information including vehicle type, colour, brand, and direction of movement, which can be addressed to the authorities in real-time or stored on board. Incident detection helps to improve overall driving standards, which ultimately reduces the number of accidents, improves road safety and further evens traffic flow. Employed with Deep Learning algorithms, the camera is able to recognise a much higher number of licence plates and with higher efficiency than conventional ANPR systems. Its GMOS sensor further ensures brighter and smoother images to be reproduced in challenging lighting conditions, especially in low-light environments. The camera's embedded supplemental light features a 16-bead light array, offering an IR range of up to 40 metres at night. Seamless onsite configuration As all of these functionalities are integrated, the single product itself outperforms conventional ITS products with space-saving and less cabling for easier installation. It supports flexible pole- or side-mounting, which makes onsite configuration effortless. The Hikvision All-Rounder ITS camera is ideal for various scenes such as urban roads, highways, tunnels and toll stations. For more information, one can visit the product page of iDS-TCV907-BIR on the company's official website.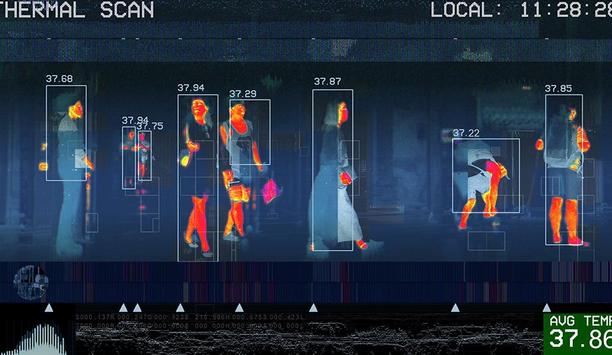 Maximising effectiveness of thermal cameras for temperature screening
Thermal cameras can be used for rapid and safe initial temperature screening of staff, visitors and customers. Used the right way, the cameras can help prevent unnecessary spread of viruses like the novel coronavirus. During the global pandemic, use of thermal cameras has increased, but they have not always been used correctly, and therefore, not effectively. Hikvision's temperature screening thermal products are currently assisting users in initial temperature screening across the global market. During 2020, demand increased in most markets, and the company highly recommends that Hikvision's thermographic cameras be used in accordance with local laws and regulations. Limitations of the technology include throughput and the impact of ambient conditions. Detect viruses and fever Hikvision releases a video that illustrates how skin temperature measurements are normalised within minutes Thermal cameras cannot detect viruses and fever and should only be used as a first line of screening before using secondary measures to confirm, says Stefan Li, Thermal Product Director at Hikvision. "We also believe it is important for businesses and authorities to use [thermal cameras] alongside a full programme of additional health and safety procedures, which includes handwashing, regular disinfection of surfaces, wearing protective clothing such as masks, and social distancing." Hikvision has released a video that illustrates how skin temperature measurements are normalised within minutes after someone emerges from the cold. Mr. Li says the video demonstrates the accuracy of forehead measurement under difficult circumstances when people come inside from a cold outdoor environment. Temperature screening facilities "There have been some claims that measuring the forehead temperature is not as accurate as measuring the inner canthus, and we believe this video demonstrates the accuracy of forehead measurement very well," he says. "We also illustrate how the skin temperature will experience a process of recovery (warming up), no matter if it is measured by a thermal camera or a thermometer." Mr. Li adds that people should wait five minutes in such circumstances before starting a temperature measurement. "We hope that stakeholders who are involved in the design of temperature screening facilities and associated health and safety procedures will recognise how important it is to consider the skin temperature recovery time, and that forehead measurement can provide accurate test results," says Mr. Li. Thermal imaging manufacturers The algorithm is based on a large number of test results to obtain a value that tends to be dynamically balanced The temperature measurement principle of thermal imaging is to detect the heat radiation emitted by the human body. The detected heat value often does not reflect the true internal body temperature of an individual. Furthermore, the temperature varies among different parts of the human, such as the forehead, ears, underarms, etc. A temperature compensation algorithm can be used to adjust the measured skin temperature to align with the internal body temperature. The algorithm is based on a large number of test results to obtain a value that tends to be dynamically balanced. At present, thermal imaging manufacturers in the market, and even forehead thermometer manufacturers, have developed their own algorithms to map the skin temperature measured by the camera to the internal body temperature, so as to compensate the skin temperature to the internal body temperature. Thermal cameras This is also why Hikvision recommends that the "actual body temperature" should be checked with a secondary device for confirmation. The calibration work for a thermal camera is completed in the production process at the factory, including calibration of reference values and detection point and so on. At the same time, the equipment parameters should be adjusted before on-site use to ensure accurate temperature reads. Hikvision does not deny the accuracy of temperature measurement at the inner canthus but prefers forehead temperature measurement and algorithms based on actual use scenarios, says Mr. Li. A large amount of test data and practical results indicates that the forehead is a correct and easy-to-use temperature measurement area, says the company. There are advantages and disadvantages of choosing different facial areas for temperature measurement. Default compensation temperature Two main approaches direct the measurement area and how compensation algorithms are applied: Forehead area + default forehead compensation algorithm value Upper half face (forehead + canthus) + default inner canthus compensation algorithm value. Both methods deploy compensation algorithms, but the default compensation temperature of the inner canthus will be less than the default compensation temperature of the forehead, generally speaking. The reason is that the temperature of the inner canthus of most people is higher than their forehead, so the temperature compensation is relatively low (i.e., closer to the actual temperature inside the body.) Upper face area Hikvision found that selecting the upper face area plus the default compensation value for the inner canthus resulted in situations when the calculated temperature is lower than the actual temperature. For the Hikvision solution, the forehead is a relatively obvious and easy-to-capture area on an entire face Mr. Li explains: "The reason is that when the camera cannot capture the position of the inner canthus (for example, when a person is walking, or the face is not facing the camera), the camera will automatically capture the temperature of the forehead. Then the result that appears is the sum of the forehead temperature plus the default compensation temperature of the inner canthus, which is lower than the actual temperature of the person being measured. Therefore, errors are prone to occur." Thermal imaging products But for the Hikvision solution, the forehead is a relatively obvious and easy-to-capture area on an entire face. Also, the default forehead compensation temperature is based on rigorous testing and can also correctly mimic the actual temperature of the person being measured, says Mr. Li. After many test comparisons, considering that the results of forehead temperature measurement are relatively more stable, and in order to avoid the false results from inner canthus temperature measurement, Hikvision chose the forehead temperature measurement approach. "We look forward to bringing thermal imaging products from a niche market where there is a relatively high-end industry application to a mass market and serving more users," says Mr. Li. Facial recognition terminals Additional application parameters can maximise effectiveness of thermal cameras for measuring body temperature: Positioning and height - All cameras must be mounted appropriately to avoid loss of accuracy and performance. The installation height of each camera must be adjusted according to camera resolution and focal length, and stable installation is needed to avoid errors caused by shaking. Ensuring a 'one-direction path' - The detection area must ensure that cameras capture the full faces of all those passing by or stopping, and obstacles should be avoided in the field of view, such as glass doors that block the camera. Adequate start-up and usage - A waiting time of more than 90 minutes is required for preheating, after the initial start-up. Before conducting a thermal scan, people should be given three to five minutes to allow their body temperature to stabilise. When Hikvision MinMoe facial recognition terminals are used, people must stand at a fixed distance, pass one by one, make a short stop, and face the camera directly. Hikvision cameras support efficient group screening, but one-by-one screening is suggested for more accurate results, says Mr. Li. Unstable environmental condition An unstable environmental condition may affect the accuracy of thermal camera systems Environmental factors can impact the accuracy of thermal cameras, and the idea of using a black body is to provide the camera with a reference point that has a stable temperature. The black body is heated to a specific temperature and helps the thermal camera to know how much error is caused by environmental factors in the room, and how the camera should calibrate itself in real time to improve its accuracy. A black body can help increase the temperature measurement accuracy, and the most common improvement is from ±0.5 degrees to ±0.3 degrees. However, it also increases the cost of the installation. In some markets, customers may require black bodies in order to comply with regulatory accuracy requirements. An unstable environmental condition may affect the accuracy of thermal camera systems for measuring temperature. Medical temperature measurement Therefore, Hikvision suggests that the ambient conditions should be met for installation and use. First of all, users should avoid installing devices in hot or changeable environments. All cameras require indoor environments with calm air, consistent temperature and no direct sunlight. Installation should also be avoided in semi-open locations that may be prone to changes in ambient conditions, such as doorways, and there should be enough stable, visible light. All devices should be installed to avoid backlighting, high temperature targets, and reflections in the field of view as far as possible. "We often see the misconception that thermal cameras can replace medical temperature measurement equipment, which is not the case," says Mr. Li. Rapid preliminary screening "Temperature screening thermographic cameras are designed for the detection of skin-surface temperatures, and the measurement should be conducted to achieve rapid preliminary screening in public areas. It is really important that actual core body temperatures are measured subsequently with clinical measurement devices."
Hikvision AcuSense Technology responds effectively to human and vehicle intrusion events
A feeling of security is a universal human need. And beyond physical, bodily security, people need to know that their environment, investments, and belongings are safe as well. Security systems are installed in homes and businesses every day to create that sense of security. Compared to conventional sensor-based alarm systems, a surveillance system that utilises cameras has several advantages: The ability to watch events in real-time, Obtaining key data around those events, and Providing solid and accurate evidence for law enforcement. AcuSense technology Hikvision AcuSense technology distinguishes people and vehicles from other moving objects Empowered by deep learning algorithms, Hikvision AcuSense technology distinguishes people and vehicles from other moving objects. AcuSense is the perfect choice for an accessible and intelligent security system. AcuSense technology helps to focus on human and vehicle events in two ways: The device will only trigger an alarm when the preset intrusion type (human or vehicle) takes place, and Videos related to alarm events are sorted into human and vehicle categories for easier footage searches. With AcuSense Technology, users get some powerful functions, such as: Accurate alarm for humans and vehicles - Focus on alarms triggered by humans and vehicles while false alarms triggered by animals or irrelevant objects are vastly reduced. Visual and auditory warning - On-site response and deterrence methods using visual and customisable auditory warnings add another layer of protection. Search targets quickly by type - Video clips sorted by human and vehicle categories, and object classification improves search efficiency. Searching video clips gets easier Video clips are already sorted into the 'Human Files' and 'Vehicle Files'. Users just need to click one of these categories and use time or location data to quickly locate the clip that they want. Compared to the conventional method that displays all video files at once, AcuSense technology enables carrying out searching much more easily. Ideal applications Residential – Intrusion detection and deterrence for home security Whether choosing to keep an eye on the house or hiring a professional service provider to look after security of the home, there are two functions that users will surely want to have: Prompt notification via smartphone Users will get a notification on the app or via SMS, when the alarm is triggered. Irrespective of who takes care of looking after intrusion events, it's always good to have first-hand information. Users will get a notification on the app or via SMS, when the alarm is triggered. Then, they can check out the live video from their smartphone. Light and Sound Intruder Deterrence Knowing what the suspect looks like is important, especially for providing evidence to police. However, property losses have already occurred at that time. It would be even better if there were means that can provide on-site deterrence and prevent any loss at all. Network Cameras with AcuSense technology Network Cameras with AcuSense technology, white light and audio alarm can be set to react to intrusion events with a flashing light and customisable siren, alerting any would-be intruder that they are being monitored and have already been spotted. Turbo DVR with AcuSense technology requires a PIR/TurboX camera for visual and audible alarm. Factories – Accurate trespass alarm, 24 hours a day Factories and warehouses store high-value raw materials or commodities. Security here is crucial. However, there is usually only limited manpower to perform such tasks. Replace security patrols with camera monitoring Using AcuSense technology can greatly improve perimeter monitoring efficiency and ensure that limited human resources can be deployed only where most needed. Accurate Trespassing Alarm for Human Targets Factories and warehouses mostly deal with human intrusion events, which might turn into burglary or vandalism. The security team can set devices with AcuSense to send alerts only upon the detection of a human intrusion. Wild animals crossing the line will no longer trigger the alarm.
Related white papers
Physical access control in higher education
The role of IT in physical access control
Securing student accommodation for the next generation