Honeywell Security Electronic Keypads for Access Control Systems
(1)
Browse Electronic Keypads for Access Control Systems
Electronic keypad products updated recently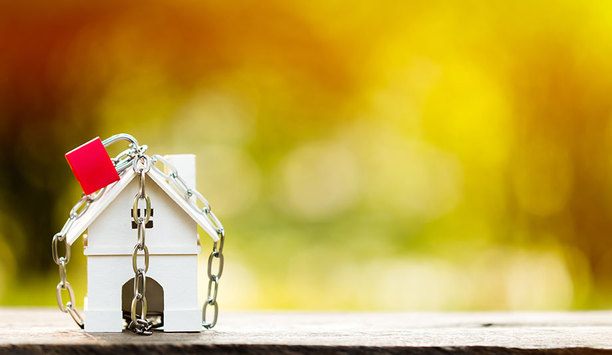 Smart home access control growth and the future of door security
There's growing noise around smart homes and smarter security. You've probably heard it. But there is a place where access control and more have been smart for decades: the workplace. Home automation and IoT are still playing catch-up with the commercial sector. A new insights report from ASSA ABLOY and IFSEC Global — "The Smart Door Locks Report 2018" — measures just how fast consumer smart technology is running. According to a survey conducted for the report, 61% of households now claim to own at least one smart home device or system. Energy monitors, home CCTV cameras, intruder alarms and smart door locks are the most popular, according to the report. All these functions, of course, have been available to businesses for years.61% of households now claim to own at least one smart home device or system Educating the smart home consumer Paradoxically, report data also questions how much consumers really know about their smarter home. A surprising 42% of those surveyed, for example, were unaware they could control a smart door lock from their phone. In fact, many leading smart door lock models offer this feature, delivered by Wi-Fi or Bluetooth and an app. Despite a wealth of features offered by the latest smart door locks — remote and location-based locking/unlocking; voice activation; timed access; emailed entry alerts; and integration with smart camera and lighting systems — most people still have limited knowledge of their capabilities. Smart technology is increasingly becoming the new norm in terms of home security Only 14% of survey respondents described themselves as "very familiar" with what a smart lock can do. Even though most of them probably use smart access control solutions at their workplace. Secure homes through smart technology Monitoring and security are not the only drivers for smart home adoption. We humans also love convenience, and modern living presents us with problems that smart home technology can solve. Ironically, given the report's findings, it takes a smartphone to really unlock the convenient possibilities of smarter living. The device that's "always to hand" is central to the newest generation of smart door locks.A smart door lock is a convenient way for a landlord or agency to offer round-the-clock check-in and check-out If homeowners wish to remotely manage property access for friends and family, many smart door locks oblige. You let in guests remotely, send them a virtual digital key, or provide a temporary or single-use PIN to unlock the door. It is just as easy to revoke a digital key, if you don't want its owner to come around anymore. This is a significant improvement over sharing physical keys — or hiding one under the doormat. We cannot be totally sure where a metal key ends up and have no way to track or cancel it once it's "out in the wild". Commercial access control offers such functionality as standard, of course. In addition, smart door locks offer more than just stand-alone operation and clever functions. In a domestic setting, magic happens when locks work in harmony with a home automation system, connected by protocols like Z-Wave, ZigBee or Wi-Fi. "Smart" security on the move The smartphone is becoming a remote control for managing a connected life beyond just home (and even workplace) security. According to Accenture, the parcel delivery services market will grow by $343 billion by 2020. Just like home security, convenience is a major driver of change. Homeowners can send guests a virtual digital key to their phones, or provide a temporary or single-use PIN to unlock the door A recent PostNord pilot in Sweden aimed to remove the inconvenience of waiting home for a postal delivery. Selected customers of some major Scandinavian e-retailers could choose to have parcels delivered inside their front door, if it was equipped with a Yale smart door lock. Home delivery is among potential smart services covered in "The Smart Door Locks Report 2018 ". When asked whether the ability to receive parcels securely in a porch or lobby would make them more likely to invest in a smart door lock, 79% said it would.It is easy to revoke a digital key, if you don't want its owner to come around anymore Holiday rentals and smart home tech ASSA ABLOY research published in 2017 forecasts continued growth in the European holiday rentals sector (at 5.8% CAGR). Smart door locks are also making an impact here, at both ends of the market: for service providers — agents and homeowners — and for travellers. A smart door lock is a convenient way for a landlord or agency to offer round-the-clock check-in and check-out, without creating extra work or staff costs. Both Intersoft, in Croatia, and Hoomvip in Spain have built holiday rentals management systems around an app and the ENTR® smart door lock. Agents issue, revoke, track and manage virtual keys for all their guests, saving everyone time and hassle. Travellers use their phones and an app to unlock their apartment. For these visitors the smartphone is already an essential travel accessory. It is a boarding pass, a credit card, a travel guide, and a postcard home... why not a door key, too? And if this key is backed by a trusted home security brand — and a company with vast experience in the mature market for commercial "smart" security — better still.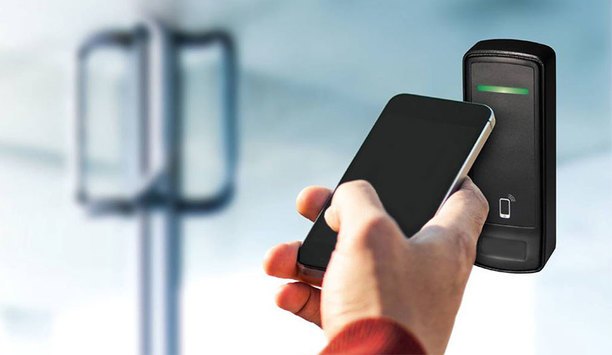 Are mobile credentials more secure than smart cards?
For the past several years, there has been a focus by integrators and customers to assure that their card-based access control systems are secure. To give businesses an extra incentive to meet their cybersecurity threats, the Federal Trade Commission (FTC) has decided to hold the business community responsible for failing to implement good cybersecurity practices and is now filing lawsuits against those that don't. For instance, the FTC filed a lawsuit against D-Link and its U.S. subsidiary, alleging that it used inadequate safeguards on its wireless routers and IP cameras that left them vulnerable to hackers.Many companies perceive that they are safer with a card but, if done correctly, the mobile can be a far more secure option Now, as companies are learning how to protect card-based systems, such as their access control solutions, along comes mobile access credentials and their readers which use smart phones instead of cards as the vehicle for carrying identification information. Many companies perceive that they are safer with a card but, if done correctly, the mobile can be a far more secure option with many more features to be leveraged. Handsets deliver biometric capture and comparison as well as an array of communication capabilities from cellular and Wi-Fi to Bluetooth LE and NFC. As far as security goes, the soft credential, by definition, is already a multi-factor solution. Types of access control authentication Access control authenticates you by following three things: Recognises something you have (RFID tag/card/key), Recognises something you know (PIN) or Recognises something you are (biometrics). Your smart phone has all three authentication parameters. This soft credential, by definition, is already a multi-factor solution. Your mobile credentials remain protected behind a smart phone's security parameters, such as biometrics and PINs. Organisations want to use smart phones in their upcoming access control implementations Once a biometric, PIN or password is entered to access the phone, the user automatically has set up 2-factor access control verification - what you know and what you have or what you have and a second form of what you have. To emphasise, one cannot have access to the credential without having access to the phone. If the phone doesn't work, the credential doesn't work. The credential operates just like any other app on the phone. The phone must be "on and unlocked." These two factors – availability and built-in multi-factor verification – are why organisations want to use smart phones in their upcoming access control implementations. Smart phone access control is secure Plus, once a mobile credential is installed on a smart phone, it cannot be re-installed on another smart phone. You can think of a soft credential as being securely linked to a specific smart phone. Similar to a card, if a smart phone is lost, damaged or stolen, the process should be the same as with a traditional physical access credential. It should be immediately deactivated in the access control management software - with a new credential issued as a replacement. Your mobile credentials remain protected behind a smart phone's security parameters, such as biometrics and PINs Leading readers additionally use AES encryption when transferring data. Since the Certified Common Criteria EAS5+ Computer Interface Standard provides increased hardware cybersecurity, these readers resist skimming, eavesdropping and replay attacks. When the new mobile system leverages the Security Industry Association's (SIA) Open Supervised Device Protocol (OSDP), it also will interface easily with control panels or other security management systems, fostering interoperability among security devices.All that should be needed to activate newer systems is simply the phone number of the smart phone Likewise, new soft systems do not require the disclosure of any sensitive end-user personal data. All that should be needed to activate newer systems is simply the phone number of the smart phone. Bluetooth and NFC the safer options Bottom line - both Bluetooth and NFC credentials are safer than hard credentials. Read range difference yields a very practical result from a security aspect. First of all, when it comes to cybersecurity, there are advantages to a closer read range. NFC eliminates any chances of having the smart phone unknowingly getting read such as can happen with a longer read range. There are also those applications where multiple access readers are installed very near to one-another due to many doors being close. One reader could open multiple doors simultaneously. The shorter read range or tap of an NFC enabled device would stop such problems. However, with this said in defence of NFC, it must also be understood that Bluetooth-enabled readers can provide various read ranges, including those of no longer than a tap as well. One needs to understand that there are also advantages to a longer reader range capability. Since NFC readers have such a short and limited read range, they must be mounted on the unsecure side of the door and encounter all the problems such exposure can breed. Conversely, Bluetooth readers mount on the secure sides of doors and can be kept protected out of sight. Aging systems could cause problems Research shows that Bluetooth enabled smart phones are continuing to expand in use to the point where those not having them are already the exceptions With that said, be aware. Some older Bluetooth-enabled systems force the user to register themselves and their integrators for every application. Door access – register. Parking access – register again. Data access – register again, etc. Newer solutions provide an easier way to distribute credentials with features that allow the user to register only once and need no other portal accounts or activation features. By removing these additional information disclosures, vendors have eliminated privacy concerns that have been slowing down acceptance of mobile access systems. In addition, you don't want hackers listening to your Bluetooth transmissions, replaying them and getting into your building, so make very sure that the system is immunised against such replays. That's simple to do. Your manufacturer will show you which system will be best for each application. Research shows that Bluetooth enabled smart phones are continuing to expand in use to the point where those not having them are already the exceptions. They are unquestionably going to be a major component in physical and logical access control. Gartner suggests that, by 2020, 20 percent of organisations will use mobile credentials for physical access in place of traditional ID cards. Let's rephrase that last sentence. In less than 18 months, one-fifth of all organisations will use the smart phone as the focal point of their electronic access control systems. Not proximity. Not smart cards. Phones!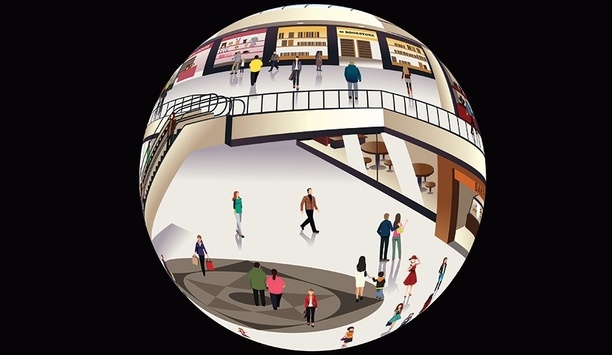 Surveillance in 2017: 360-degree cameras a primary device for total situational awareness
The physical security market continues to experience growth as users look to capitalise on the promises of emerging technologies and because of this, 2017 proved to be a great year for Oncam. In fact, this year was the best year in Oncam's history in terms of sales, as 360-degree fisheye cameras have gone from being a "specialty" camera used only in certain applications to a primary device for enabling total situational awareness. Today, many of our customers leverage 360-degree cameras exclusively to provide extensive coverage inside a facility or in a large outdoor area, with traditional narrow field-of-view cameras used only at "choke" points. Increase in cybersecurity threats and breaches At the end of 2016, we predicted a major trend this year would be an increase in cybersecurity concerns for users of physical security systems, and we were right. An increase in cybersecurity threats and breaches have put organisations on watch. Based on this and the adoption of more IT-centric infrastructure and protocols, there is significant collaboration between IT and physical security, and true "convergence" is finally starting to happen. The adoption of video analytics also continued to increase this year, as most video surveillance projects involved the use of some form of analytics and data analysis. Demand for safeguards As we move into 2018, the trends of 2017 will roll over, and cybersecurity will continue to be a major issue. Suppliers of hardware and software will put an even greater emphasis being cyber secure and end users will increasingly demand safeguards. Additionally, the deployment and use of advanced analytics based on newer artificial intelligence-based technologies will continue to increase. It will be the technology providers that find ways to allow users to capture additional value from the information collected by security systems that will accelerate growth. Oncam made significant investments in new products that leverage analytics and cloud technologies. In 2018, we will continue to invest in the development of new products, with a focus on solutions for particular applications across industry segments. Beyond our technology advancements, we've invested significantly in boosting our sales force in the Americas and adding industry experts to ensure sustained customer and partner success with our solutions. From our vantage point, Oncam is well positioned to capitalise on opportunities for growth in the coming year.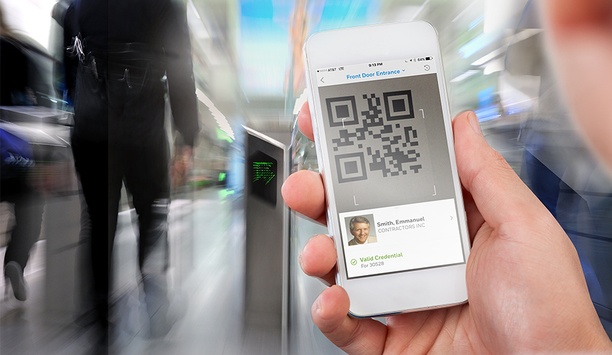 Honeywell is enhancing its product line, working towards proactive security
Honeywell Commercial Security is among the companies working to develop security systems that are more proactive than reactive. "Our biggest opportunity moving forward is the ability to have security solutions that do a better job of detecting and predicting threats," says Tim Baker, Global Marketing Director, Honeywell Commercial Security. Greater use of analytics and intelligence can reduce human error and simplify processes by providing a more unified view for greater situational awareness. Artificial intelligence and deep learning "We're reaching a maturity level in terms of algorithms and hardware to drive new capabilities in a cost-effective way," he says. Baker sees a continuing interest in artificial intelligence (AI) and deep learning in the physical security market, used in video analytics and also for intrusion and access control. "We have challenged ourselves to move from reactive solutions to develop a set of proactive solutions that determine potential security threats before they happen," he says. An overarching theme is the need to focus operator attention on "what matters" rather than requiring operators to keep track of the growing number of sensors in newer systems. A remaining hurdle is to streamline the deployment of analytics systems, which can require expensive customisation during the commissioning phase. Credential-enabled access control reader The reader can support any card format and also enables "frictionless" access control That's where Honeywell is investing and focusing its attention, seeking when possible to "pre-teach" algorithms based on data gleaned from a large installed base. Fortunately, there will be plenty of data from a growing variety of sites to build from. Honeywell offers a full ecosystem built around enterprise security needs and a second ecosystem built around the needs of small- and medium-sized businesses (SMBs). In the enterprise space, the trend is toward smarter edge devices, such as Honeywell's OmniAssure Touch, a mobile credential-enabled access control reader. The reader can support any card format and also enables "frictionless" access control. A user can gain access by touching the reader, with no need to take his or her smart phone (which has the credential) out of their pocket. The reader is fully backwards compatible, which is a Honeywell hallmark. Honeywell's OmniAssure Touch can support any card format and also enables "frictionless" access control. Designed to be cloud-enabled On the enterprise software side, Honeywell has invested in further development of their Pro-Watch access control system and MAXPRO VMS (video management system), tying them together into a single security console, along with intrusion and other systems such as human resources (HR) data. For the SMB market, Honeywell is building and expanding their MAXPRO Cloud system. As existing hardware has evolved to be cloud-enabled, the company has also been introducing new control products that are designed from the ground up to be cloud-enabled. Honeywell's biggest vertical markets include banking, healthcare, gaming, energy infrastructure and airports The new MAXPRO Intrusion system, which can be configured over the cloud, will be introduced in the first quarter. MAXPRO Access, to be introduced in late November, can be deployed using an embedded web interface, a cloud interface, or as an on-premise solution. On the NVR side, an embedded NVR works alongside Honeywell's new 30 Series video cameras, providing secure and encrypted end-to-end connection. Networked security system A challenge for Honeywell is to keep up with broader trends happening in the industry, whether geopolitical (e.g., relations between China and the United States) or regulatory such as General Data Protection Regulation (GDPR). Baker acknowledges an industry-wide increase in awareness about cyber security, driven largely by the enterprise market. IT departments are getting more involved in the purchasing decision; indeed, the chief information officer (CIO) is often the ultimate decision-maker. In response, Honeywell is emphasising "cyber security by design" from the beginning to the end of a project. Also, they are using white-hat hackers to test products before they are released into a live environment. "We are doing everything we can to make sure products are cyber secure," says Baker. Honeywell's biggest vertical markets include banking, pharmaceutical, healthcare, gaming, energy infrastructure and airports. NDAA-compliant video cameras Compliance is a common thread throughout the verticals. Honeywell sells to the government mostly in the access control and intrusion space and built around their Vindicator networked security system. (They also introduced the line of NDAA-compliant video cameras, made in Taiwan, at the recent GSX show.)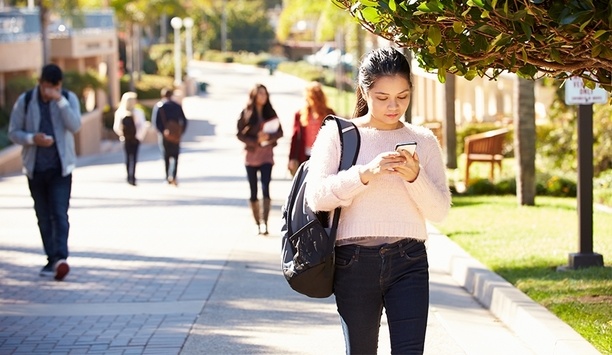 What are the challenges of protecting large campuses?
Securing large campus environments can be particularly demanding and requires a range of technology solutions. In effect, a campus may represent a dozen or more individual facilities to be secured, in addition to protecting the overall environment. Seeking more insight into the number and variety of needs of securing a campus, we asked this week's Expert Panel Roundtable: What are the security challenges of protecting large campus environments?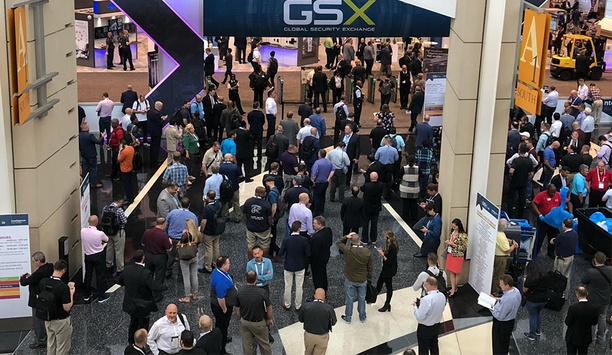 GSX 2019 Day Two Review: From individual products to the 'big picture'
One of the common characteristics of trade shows is booths with walls and walls of new products. Sometimes exhibitors seem intent on displaying everything in their portfolio, even though the displays appear cluttered and may not be welcoming. In an age of system sales, in particular, the emphasis on products can seem off kilter. Discussions with exhibitors at this year's GSX show reveal a new awareness of the need for less cluttered booths, but the equipment walls persist. Here's a review of Day 2 from the show floor. Allegion embrace more open booth design At GSX 2019, Allegion is among the exhibitors embracing a new, more open booth design that encourages engagement with customers and puts less emphasis on product displays. Discussions at the Allegion booth have centred around the value proposition and lower complexity of network-connected access control systems. The approach has been gaining a higher profile at Allegion since the company acquired Isonas, whose system configuration involves a reader-controller connected to the network via power-over-Ethernet cable. "Customers are also asking about Bluetooth technology and mobile applications," said Jonathan Mooney, Allegion sales leader. Allegion is looking to deploy the Isonas software in other products in their portfolio; it will be offered in the range of Schlage wireless locks by the middle of 2020.The benefit of the cloud and network is to remove a lot of complexity and unnecessary costs for access control" "The benefit of the cloud and network is to remove a lot of complexity and unnecessary costs for access control," said Mooney. Bosch offer complete security solution Bosch is introducing 55 new products at GSX 2019, but when it comes down to it, the company's overarching message is not about individual products but about how they can be combined into a larger system. "At the end of the day, the message from Bosch is 'how do I create a complete security solution?'" said Paul Garms, Bosch Director, Regional Marketing Security. "That's what we are trying to demonstrate: How do all these things integrate?" Most of interest to attendees are actual demonstrations, which are a unique aspect of the trade show experience. "It's nice at a show where we can really demonstrate what we are talking about when we say 'integrated solution,'" said Garms. "And people can say, 'oh yeah, if I trip this video analytic, the speaker will warn me I am approaching a restricted area.' Or, when the manager signs in on the intrusion panel, now the associate can access a door he wasn't able to before. It's that integration and the complete solution that resonates. People are also interested in new products. At a show, they like to see them in operation." At the Bosch booth, there is a big wall that illustrates some integration possibilities. An array of cameras was among the 55 new products introduced by Bosch, which also emphasised systems. Machine learning and advanced video analytics One implementation featured on the wall is Bosch's Camera Trainer machine learning system. The system can "train" a camera to recognise a car in a parking lot, for example. Among the new Bosch products is the Autodome 7000i, the next generation of a best-selling camera, now with H.265 encoding and analytics such as line crossing. There is also an outdoor panoramic camera that is adjustable to 180-degree or 360-degree views. The new, less expensive 3000i series cameras provide an affordable option with edge analytics and Bosch's data security protection included. Integration from Honeywell as well as 'the bigger picture' At Honeywell Security Group, Senior Product Manager G. Eric Green said the show seems to be much better attended than last year, "and we have had a lot of interest in our products." Even end-user attendees typical of the GSX show are interested in the details of technology, as well as "the bigger picture," commented Green. "Some of our booth visitors want to get into the weeds," he said. "They say they want this piece of hardware. But they also also interested in the big picture. How things are interacting is very important." Honeywell announced the 30 Series IP cameras, which can be used as part of video systems that comply with National Defense Authorization Act Section 889" "Most customers have installed products from other vendors that they expect us to work with. So integration is always at the top of the list. Can you work with these guys? Do you have an API? Do you support this piece of equipment? We always hear that a lot," said Green. "There are customers who want best-in-breed products, but they're not necessarily concerned about that coming from one manufacturer," he said. "Other customers want 'one throat to choke.' When something goes wrong, they don't want any finger-pointing." Web-based security console and frictionless access control Honeywell is showing a beta version of its Pro-Watch 5.0 product, which is coming out in Q1 next year. It is an integrated security console that provides a map view of access control, video management, intrusion and other third party systems. The web-based platform offers access to each element, all controlled by permissions. "We are also building in an incident workflow engine that allows an operator to see exactly what steps he should take when something occurs as defined by the supervisor or a security director," said Green. "It can literally walk you through, and it is completely freeform. Whatever you want it to say, it will say. This works in conjunction with access control, video, and all the things we talk to." The Honeywell booth was a busy place on day two of GSX 2019 Another new Honeywell product is the OmniAssure Touch reader, a "frictionless" device that can read a credential off a smart phone in a user's pocket. The user merely touches the reader, and it scans the area for a nearby mobile device that is authorised, and you can walk through the door. Honeywell also announced the 30 Series IP cameras, which are encrypted and can be used as part of video systems that comply with National Defense Authorization Act Section 889. They are made in Taiwan. Arcules' cloud security solution "There are fewer people here at GSX 2019, but we have seen a lot of really big companies looking for a cloud service," said Andreas Pettersson, CEO of cloud video company Arcules. At previous shows, questions about the cloud often seemed out of curiosity. Now, potential customers are more decisive: They say "we want to move to the cloud." Pettersson theorised that concerns about a possible weakening economy may prompt some companies to avoid the large capital expenditure of procuring a new on-premise system and instead opt for the minimal investment needed for a cloud system. Monthly operating expenses of a cloud system are also predictable and more easily managed, said Pettersson.At previous shows, questions about the cloud often seemed out of curiosity. Now, potential customers are more decisive Arcules is proactive on the subject of cybersecurity and has a two-page handout that summarises the cybersecurity advantages of their system. They are eager to talk about cybersecurity as it relates to cloud systems, said Pettersson. He said that, in his experience, on-premise systems tend to have more cybersecurity issues, whether because ports are left open or a firewall is implemented incorrectly. Users may also seek to bypass the firewall — a dangerous practice that is not an option with cloud systems. Security patches may not have been implemented; in a cloud system, such updates are pushed out automatically. The recurring monthly revenue (RMR) aspect of cloud systems are a windfall to integrators who embrace the cloud. "One integrator said he went on vacation for the first time in years because he had the extra money coming in," said Pettersson. Control room integration from Vistacom "We're still fairly new to GSX, as our first show was 5 years ago, but what we have noticed is that the show continues to attract valuable attendees and drive critical conversations around what companies like ours must bring to the table in order to be successful in this space," said Dan Gundry, Director of Sales and Marketing, Vistacom. "We've had so many chances to learn from and share with potential customers and partners, and as a result, we continue to forge great relationships." Vistacom is highlighting its control room integration and the value enterprise organisations can gain from implementing one in their facility. The company works alongside end-user customers and security integrators to build a command centre space, taking into account video wall display technology, operator consoles and furniture, audio and lighting considerations, as well as temperature and more, in an effort to optimise these centres. Stay tuned for the full GSX 2019 show review.
Featured white papers
A blind spot in governance, risk and compliance
Download
H.265 High Efficiency Coding: Video compression for security applications
Download
How to overcome the storage challenges of adopting surveillance AI
Download