Dedicated Micros (Dennard) CCTV Dome Cameras
(14)
Dome camera products updated recently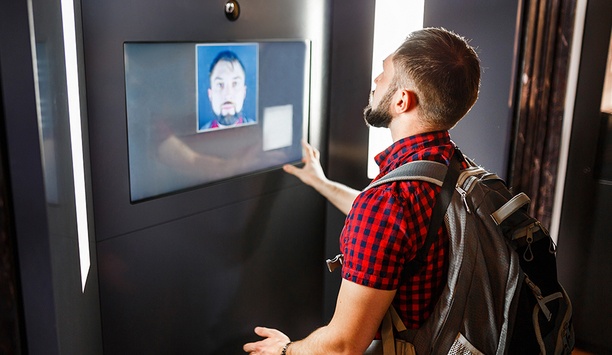 Face recognition: Privacy concerns and social benefits
News reports and opinion columns about face recognition are appearing everyday. To some of us, the term sounds overly intrusive. It even makes people shrink back into their seats or shake their head in disgust, picturing a present-day dystopia. Yet to others, face recognition presents technology-enabled realistic opportunities to fight, and win, the battle against crime. What are the facts about face recognition? Which side is right? Well, there is no definitive answer because, as with all powerful tools, it all depends on who uses it. Face recognition can, in fact, be used in an immoral or controversial manner. But, it can also be immensely beneficial in providing a safe and secure atmosphere for those in its presence. Concerns of facial recognition With the increased facial recognition applications, people's concerns over the technology continuously appear throughout news channels and social media. Some of the concerns include: Privacy: Alex Perry of Mashable sums up his and most other peoples' privacy concerns with face recognition technology when he wrote, "The first and most obvious reason why people are unhappy about facial recognition is that it's unpleasant by nature. Increasing government surveillance has been a hot-button issue for many, many years, and tech like Amazon's Rekognition software is only making the dystopian future feel even more real". Accuracy: People are worried about the possibilities of inaccurate face detection, which could result in wrongful identification or criminalisation. Awareness: Face recognition software allows the user to upload a picture of anyone, regardless of whether that person knows of it. An article posted on The Conversation states, "There is a lack of detailed and specific information as to how facial recognition is actually used. This means that we are not given the opportunity to consent to the recording, analysing and storing of our images in databases. By denying us the opportunity to consent, we are denied choice and control over the use of our own images" Debunking concerns The concerns with privacy, accuracy, and awareness are all legitimate and valid concerns. However, let us look at the facts and examine the reasons why face recognition, like any other technology, can be responsibly used: Privacy concerns: Unlike the fictional dystopian future where every action, even in one's own home, is monitored by a centralised authority, the reality is that face recognition technology only helps the security guard monitoring public locations where security cameras are installed. There is fundamentally no difference between a human security guard at the door and an AI-based software in terms of recognising people on watchlist and not recognising those who are not. The only difference is that the AI-based face recognition software can do so at a higher speed and without fatigue. Face recognition software only recognises faces that the user has put in the system, which is not every person on the planet, nor could it ever be. Accuracy concerns: It is true that first-generation face recognition systems have a large margin for error according to studies in 2014. However, as of 2020, the best face recognition systems are now around 99.8% accurate. New AI models are continuously being trained with larger, more relevant, more diverse and less biased datasets. The error margin found in face recognition software today is comparable to that of a person, and it will continue to decrease as we better understand the limitations, train increasingly better AI and deploy AI in more suitable settings. Awareness concerns: While not entirely comforting, the fact is that we are often being watched one way or another on a security camera. Informa showed that in 2014, 245 million cameras were active worldwide, this number jumped to 656 million in 2018 and is projected to nearly double in 2021. Security camera systems, like security guards, are local business and government's precaution measures to minimise incidents such as shoplifting, car thefts, vandalism and violence. In other words, visitors to locations with security systems have tacitly agreed to the monitoring in exchange for using the service provided by those locations in safety, and visitors are indeed aware of the existence of security cameras. Face recognition software is only another layer of security, and anyone who is not a security threat is unlikely to be registered in the system without explicit consent. The benefits In August 2019, the NYPD used face recognition software to catch a rapist within 24 hours after the incident occurred. In April 2019, the Sichuan Provincial Public Security Department in China, found a 13-year-old girl using face recognition technology. The girl had gone missing in 2009, persuading many people that she would never be found again. Face recognition presents technology-enabled realistic opportunities to fight, and win, the battle against crimeIn the UK, the face recognition system helps Welsh police forces with the detection and prevention of crime. "For police it can help facilitate the identification process and it can reduce it to minutes and seconds," says Alexeis Garcia-Perez, a researcher on cybersecurity management at Coventry University. "They can identify someone in a short amount of time and in doing that they can minimise false arrests and other issues that the public will not see in a very positive way". In fact, nearly 60% Americans polled in 2019 accept the use of face recognition by law enforcement to enhance public safety. Forbes magazine states that "When people know they are being watched, they are less likely to commit crimes so the possibility of facial recognition technology being used could deter crime". Saving time One thing that all AI functions have been proven to achieve better results than manual security is speed. NBC News writes, "Nearly instantaneously, the program gives a list of potential matches loaded with information that can help him confirm the identity of the people he's stopped - and whether they have any outstanding warrants. Previously, he'd have to let the person go or bring them in to be fingerprinted". Facial recognition can also be immensely beneficial in providing a safe and secure atmosphere for those in its presence With AI, instead of spending hours or days to sift through terabytes of video data, the security staff can locate a suspect within seconds. This time-saving benefit is essential to the overall security of any institution, for in most security threat situations, time is of the utmost importance. Another way in which the technology saves time is its ability to enable employees (but not visitors) to open doors to their office in real time with no badge, alleviating the bottleneck of forgotten badge, keycode or password. Saving money A truly high-performance AI software helps save money in many ways. First, if the face recognition software works with your pre-existing camera system, there is no need to replace cameras, hence saving cost on infrastructure. Second, AI alleviates much of the required manual security monitoring 24/7, as the technology will detect people of interest and automatically and timely alert the authorities. Third, by enhancing access authentication, employees save time and can maximise productivity in more important processes. The takeaway AI-enabled face recognition technology has a lot of benefits if used correctly. Can it be abused? Yes, like all tools that mankind has made from antiquity. Should it be deployed? The evidence indicates that the many benefits of this complex feature outweigh the small chance for abuse of power. It is not only a step in the right direction for the security industry but also for the overall impact on daily lives. It helps to make the world a safer place.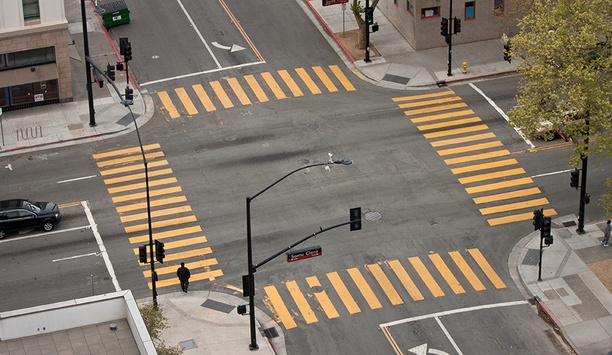 How intelligent video surveillance supports smart mobility
The ease of getting from point A to point B, the effective movement of goods and services, and the flexibility and integration of various modes of transportation are key aspects of mobility today. Smart Mobility has been a key theme in the transportation industry for a while. The idea is to keep traffic flowing and help people to get where they need to be, in a smarter way. To this end, industry players are now innovating and introducing advanced technologies and solutions. Examples include intelligent traffic management systems, free-flow tolls, autonomous driving, smart location solutions, and more. At the same time, traffic congestion, aging infrastructure, rapid urbanisation, and increasing sustainability demands are also intensifying the need for smart mobility solutions. One way to overcome these obstacles is to use intelligent video surveillance technology for improved traffic management, making the roads safer and more efficient for every user, while also reducing emissions. Perceptive intersections Relying on intelligent video analytics, traffic video cameras identify traffic build ups at intersections by counting numbers of vehicles crossing an intersection and detecting their speed, while also counting the number of vehicles queueing in real-time. Aggregated data informs the system when to switch traffic lights to red or green. Intelligent optimisation for traffic signals ensures more effective traffic flow.Aggregated data informs the system when to switch traffic lights to red or green The benefits? Improved safety on the roadways; intersection reconstruction can be avoided; drivers can be advised about the speed of their route, forecasted by traffic signals; reduced wait times and stress for commuters; reduction of harmful emissions; and positive impact on public satisfaction. Road safety Traffic incidents can be disastrous, not merely for causing congestion on the roads but sometimes far worse – resulting in injuries and even fatalities. These incidents have many causes, not the least of which is drivers willfully violating traffic laws. Video technology can aid in detecting all kinds of events – for example, illegal parking, running a red light, wrong-way driving, speeding, and making illegal U-turns can all be detected by smart camera technology. By using deep learning technology, cameras can recognise these events and traffic authorities can be immediately notified and take necessary actions even before traffic incidents occur. Scenarios include stopping a driver who is occupying an emergency lane, or notifying a driver who parked their car illegally. Furthermore, ticketing systems can be incorporated to further regulate driving behaviors. Benefits here include incident prevention, better driver performance, and increased safety on the roads and streets, to name just a few. Scenarios include stopping a driver who is occupying an emergency lane, or notifying a driver who parked their car illegally Public information Sharing information is key to keeping city drivers and travelers informed. Intelligent communication about warnings and updates helps everyone save time, avoid frustration, and simplify everyday mobility. This can be done via traffic guidance screens displayed at highly visible locationsThis can be done via traffic guidance screens displayed at highly visible locations, such as congested areas, transportation hubs, shopping malls, and city plazas – or even at your fingertips on your favorite mobile apps! Traffic video cameras generate real-time data of traffic flow and incidents, sending it to a central platform to further fuse with data from third-party systems such as radar and GPS systems. They also disseminate traffic information, including traffic status, warning and advisory notices, as well as parking status. The benefits are improved public awareness of traffic information, improved travel convenience, overall enhancement of mobility in the city, and more. The Hikvision practice Hikvision has accumulated sophisticated experience in traffic management both at home and abroad. Product lines offer versatile solutions to resolve multitudes of problems in urban traffic management, traffic incident management, highway management, and more. Going deeper, it's essential to note that efficient signal control management is dependent on the quality of traffic data, system algorithms, and the hardware devices in use; it is also closely related to the mobile environment, such as road conditions, historical traffic conditions, and urban infrastructure. Because of this, no single solution solves traffic congestion everywhere. Hikvision believes that only by working closely with city authorities, public safety organisations, consultants, even academia and other relevant stakeholders, can applications and operational processes be developed to achieve the best possible outcomes. The possibilities for traffic video data are endless, especially now that it can employ artificial intelligence for advanced functionality. Harnessing its power will make all the difference, but the ultimate goal remains the same: safe and smooth traffic, smart mobility, and improved quality of human life.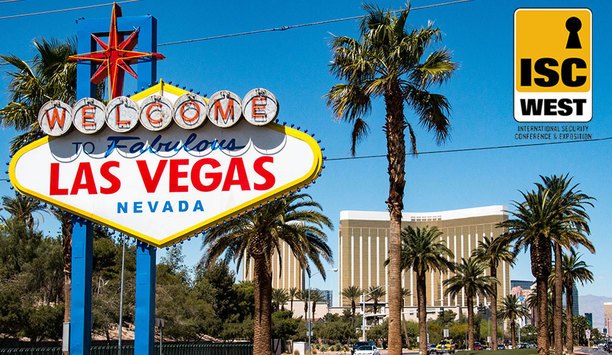 ISC West 2019: what's new in physical security's biggest global tradeshow?
ISC West continues to innovate and adapt to the changing needs of the security marketplace. In 2019, there will be 200 new exhibitors, 100 new speakers and an expanding mix of attendees that includes more end users and international attendees. The International Security Conference & Exposition (ISC West) will be held April 10-12 at the Sands Expo in Las Vegas. Among the more than 200 new exhibitors on the show floor will be Dell Technologies, Resideo, SAST (a Bosch IoT startup), Belkin International, NetApp, Lenovo, Kingston Technology and many others. The event continues to see more and more solutions in the area of IoT/connected security, a surge in barrier/bollards exhibitors, an increased number of start-up companies, and an emphasis this year on stadium/major events security. Plus, the new exhibit area of ISC West, Venetian Ballroom, will include a mix of solutions from mid-sized domestic and international companies, and is the home of the Emerging Technology Zone – back for its second year with 50-plus start-up companies expected. The International Security Conference & Exposition (ISC West) will be held April 10-12 at the Sands Expo in Las Vegas "ISC West is no longer just about video cameras, access control systems and alarms," says Will Wise, Group Vice President, Security Portfolio for Reed Exhibitions, which produces and manages ISC West. Embracing and stimulating the market dynamic of comprehensive security for a safer, connected world, solutions on display at the show reflect convergence across physical security, IT (information technology) and OT (operational technology). The ISC West expo floor includes specialised featured areas such Connected Home, Public Safety & Security, Connected Security, Unmanned Security Expo and the Emerging Technology Zone. Plus, complimentary education sessions in the Unmanned Security Expo theatre will include topics such as drones, counter-drone solutions, ground robotics and regulations/policies that support autonomous technology. This year's event will feature more than 1,000 products and brands covering everything from video surveillance, access control and alarms/alerts, to IoT, IT/cybersecurity convergence, AI, embedded systems, drones and robotics, smart homes, smart cities, public safety and more. The ISC West expo floor includes specialised featured areas such Connected Home and the Emerging Technology Zone Elevating the Keynote Series Over the past few years, ISC West has elevated its Keynote Series (open to all attendee types) to include more speakers and dynamic content covering relevant topics. Attendees should be sure to head to the Keynote room Wednesday and Thursday mornings at 8:30 a.m. before the expo floor opens at 10 a.m. Relating to attendance, ISC West continues to diversify and grow the attendee universe by attracting additional enterprise government end-users across physical and IT/OT responsibilities. The show also continues to attract and grow the channel audience, and there will be an increasing number of International attendees. "Years ago, ISC West was known exclusively as a dealer/integrator/installer show, but not anymore," says Wise. "Today, the demographic mix continues to evolve as the event diversifies its product and educational offerings, embracing the current market reality of collaboration among integrators/dealers/installers, end-user decision-makers, and public safety and security professionals." When planning for the show, be sure to view the list of special events and take advantage of the additional connection-making opportunities Within the SIA Education@ISC West conference program, there are over 100 new speakers. Through ISC West's strong partnership with the Security Industry Association (SIA, the Premier Sponsor of ISC), the SIA Education@ISC West program has expanded and become increasingly dynamic and diverse over the last three years. In addition, ISC West and SIA are hosting a Women in Security breakfast on Friday morning April 12th. Women in Security is a new track for the education program. "Our attendance data reflects the demand for a mix of physical security integrator and end-user content, a balance of technical and management/strategic topics, and diverse topics incorporating IoT and cybersecurity/physical security convergence, and analytics expertise," says Wise. "Last year was a record year for conference program attendance, and 2019 will yet again set new benchmarks." Mobile apps, information desks and ease of registration ISC West is also focusing on the attendee experience. Need advice on what exhibitors are a fit for your business needs and interests? The Information Desk adjacent to the main expo entrance will provide customised recommendations based on the information attendees provided during the registration process. Attendees can download the official ISC West mobile app and create a MyShow account through the ISC West website Attendees can download the official ISC West mobile app and create a MyShow account through the ISC West website to research exhibitors and product categories, receive exhibitor recommendations that best fit business needs, review complimentary educational opportunities as well as 85-plus sessions from the paid SIA Education@ISC program. There are many networking opportunities being offered at the show this year. When planning for the show, be sure to view the list of special events and take advantage of the additional connection-making opportunities. Whether attendees want to network with peers or customers at an awards ceremony (Sammy Awards, Fast 50, New Product Showcase Awards), Charity event (AIREF Golf Classic, Mission 500 Security 5K-2K Run/Walk), or an industry party (SIA Market Leaders Reception, ISC West Customer Appreciation Party at Tao), there are a variety of special events offered, all designed to help you make new connections. Make sure to check out the ISC West website for all the Special Events taking place at ISC West.

BSIA CCTV Seminar and Exhibition 2015: Exhibitors set to showcase innovative products
The exhibition will let delegates get hands-on with some of the most innovative products in the CCTV industry A number of companies involved in the design, installation and operation of CCTV systems will be exhibiting as part of a sell-out seminar in London next week. Organised by the British Security Industry Association (BSIA), the event will take place at London's Emmanuel Centre on Marsham Street – close to the Houses of Parliament and Westminster Abbey – on Thursday 12th November. The seminar will cover a variety of interesting topics including the latest changes in surveillance legislation and technology, whilst also exploring recent developments in the CCTV sector. Running alongside the seminar, the exhibition will give delegates the opportunity to get hands-on with some of the most innovative products in the industry. Exhibitors that will be showcasing their products on the day include: ATEC Security ATEC Security is a specialist security systems integrator and winner of multiple Security Excellence Awards. The ATEC Difference is about creating value not only through security innovation, but also by ensuring security projects deliver financial, operational, staff and business intelligence benefits. ATEC take time to understand your issues, your operating environment and your business, and deliver reliable integrated solutions and support built around your operational requirements. They achieve unparalleled quality through meticulous design, comprehensive documentation and rigorous project management, with processes built around Home Office best practice. The portfolio includes some of the most advanced technologies available from carefully selected manufacturers. Find out why customers such as London City Airport, The City of Westminster and First Capital Connect, choose to work with ATEC by visiting their stand. Dedicated Micros The seminar will cover a variety of interesting topics including the latest changes in surveillance legislation and technology, whilst also exploring recent developments in the CCTV sector Dedicated Micros will be showcasing their latest cost-effective high definition IP and analogue product ranges. Based on a unique architecture, these solutions provide greater reliability, connectivity, interaction and performance across a seamless operating system. Visit Dedicated Micros' stand at the CCTV seminar to find out how their latest products can help to secure business. Bosch Security Systems Bosch Security Systems supply quality and innovative security solutions. They will be showcasing some of their latest in-camera technologies. Starlight technology offers a new quality standard in round-the-clock video surveillance. Regardless of lighting conditions, time of day or object movement, cameras deliver incredible levels of detail even in extreme low light situations. Intelligent Video Analysis (IVA) assists by alerting you when pre-defined alarms are triggered and by smartly combining up to 8 IVA rules, complex tasks are made easy and false alarms are reduced. Their Content Based Imaging Technology (CBIT) offers 3 main features: Intelligent Dynamic Noise Reduction, Intelligent Auto Exposure and Intelligent Tracking: IDNR technology intelligently distinguishes between noise and relevant information, such as movement, this reduces bitrate by up to 50%. National Security Inspectorate NSI is the first choice certification body for the UK's leading providers of security and fire safety services. Over 1800 organisations commit to rigorous and regular checks by NSI's national network of qualified auditors who carry out in the region of 4000 audits per year, verifying compliance with relevant Standards and industry Codes of Practice. Buyers who choose to contract NSI approved companies can be assured of security and fire safety services delivered to the highest standards by businesses committed to excellence. NSI will be delighted to talk to visitors at the CCTV Exhibition and Conference about the benefits of contracting NSI approved companies. Observant Innovations Observant's PATROL Camera System is a vehicle mounted 360-degree panoramic video camera. PATROL enables visual documentation of everything occurring in the vicinity of a patrol or tasking, ensuring that nothing is missed. The system captures everything, in all directions, all of the time and has been built to withstand tough environmental and usage conditions. Featuring 360-degree panoramic imagery, hi-res 14 MP video and stills imagery and a rugged IP67 form factor, the PATROL Camera System provides a number of benefits including public reassurance, greater impartiality and improved dispute resolution. Also exhibiting will be Dallmeier Electronic UK Ltd and Thorn Security Limited.
Private security industry - choose security providers that value quality over price
It's dangerous to compromise on safety features in search of a low-cost security solution, as it can put employees at serious risk Driving quality in the private security industry is vital to the ongoing effectiveness of the products and services that the industry provides. Figures show that, post-recession, buyers are increasingly aware of the importance of quality when it comes to choosing security providers, with 20% citing quality over price as a crucial factor in their decision. Pauline Norstrom, chief operating officer for Dedicated Micros, a CCTV manufacturer, is a strong advocate of choosing quality over price when selecting a security provider. Norstrom, who is also chairman of the British Security Industry Association (BSIA), recently delivered a speech on the subject at IFSEC, the largest event for the security industry in London. Here, Norstrom shares her views with SourceSecurity.com about the potential hidden costs of low-price solutions. The issue of quality over price is a fundamental issue for businesses, operators, buyers and security providers to consider. When we talk about quality in the security sector, we are talking about the safety of employees, the public, assets and commercial outputs. I recently watched a television show featuring a car manufacturer. Its message was about choosing quality rather than a low-cost option – the analogy it draws is someone buying a cheap parachute. The person who buys the more expensive parachute is the person who drives the car that works. Would anyone buy a cheap parachute? I certainly would not. Directors have a statutory responsibility for the safety of their employees, as compromising this is not only a threat to a company's profitability, but could put them out of business This comparison emphasises the gravity of choosing between quality and price. Choosing a security solution based solely on the latter can put the safety of your employees at serious risk. Directors have a statutory responsibility for the safety of their employees, as compromising this is not only a threat to a company's profitability, but could put them out of business. Risk assessments and mitigating recommendations Before selecting a security product or service, a formal risk assessment must be carried out in order to reveal a business's vulnerabilities. This is a necessity, as ultimately the cost of loss has a direct effect on a company's bottom line. I speak on behalf of the BSIA in urging business owners or their delegated authorities to engage with reputable security specifiers to help them develop an operation requirement specification containing key risks and mitigating recommendations. As a result, the chosen security provider must respond with the best solution to minimise risk and satisfy needs. Typically, cheap systems do not minimise risk as they use non-compliant products and have non-compliant designs, and therefore miss important events. So, while procurement teams may have achieved their purchase price target, they have put their business at risk and not fully met its needs. Low cost offerings' safety compromises Buying cheap can also result in a high cost of replacement and increased insurance claims. When you take these risks into account, are the savings really worth it? Given that the highest quality products are available in the market, why are compromises made in the private security industry? What are the reasons? Chief factors include a lack of bank lending and Government support for British companies, the global economic crisis (which created opportunities for low cost offerings to creep into the marketplace) and a lack of working capital – in some cases, it might be about cash as opposed to price. But we do know that buying cheap must result in compromises, because cheap is usually associated with taking something out. So how exactly do you define quality in the private security industry? And why does quality often cost more? As an illustrative example, let's say you have two offerings, both of which meet the basic requirements set out in the operational requirements specification. The cheap offering may scrape through on terminology as many requirements specifications are distilled down to the lowest common denominator. But, as opposed to higher quality offerings, the added functionality and benefits are all extra and companies face having to pay more further down the line. It may also be that training and operating procedures are not provided. Security tailored to specific needs A cheap product will merely provide a "one size fits all" service that is not tailored to the specific needs of a business. A quality offering is one that not only ticks all boxes but provides additional value benefits and offers measurable return on investment (ROI). Manufacturers should not provide CCTV solutions that simply meet elementary criteria. Products must provide maximum innovation over and above the basic requirements of a security solution. An end user or installer would pay more for quality solutions than for cheap offerings because they achieve fast response to preventable loss, reduce network vulnerability and offer extensive support and expertise throughout the life cycle of the product. This support can prove invaluable to a business in the long run. A principal reason you pay more for a quality product is that there is more investment into that product's development, which incurs cost in time and resource. Support and care during the life of the product and contract cost money, as does the training and development of staff. In return for this investment, you are able to grasp what the product can do for you and get exactly the solution you need. Buying cheap can also result in a high cost of replacement and increased insurance claims. When you take these risks into account, are the savings really worth it? To establish whether your provider has a high quality product or service, you need to ask several questions. Do they respond to customer's needs? Do they provide continual assessment and improvement programmes? Are they members of an industry association, such as the BSIA? The answers to these questions should give you an idea of whether or not your business has invested in a cheap or high quality option. When you are using a cheap security solution, loss is not always obvious as the costs are hidden. It might be that in-house staff are covering the deficiencies, or keyholders are called out unnecessarily, resulting in increased overtime costs. The costs may not measure truly what is the impact of a service on a business, so there needs to be a holistic view taken. Those who have this view are often directors or senior managers – otherwise the cost of ownership is little understood by buyers. Market knowledge and vulnerability awareness If you are involved in procurement of services, you need to have security market knowledge. Procurement teams must understand what makes a security provider different and better and who is responsible for business loss if something goes wrong. Business leaders must ensure their procurement teams are properly apprised and make sound recommendations based on industry knowledge. In the United Kingdom, this knowledge can be found within the BSIA, as it contains 18 discreet sections covering all areas of the security market, from access control to police to public services. These sections are designed to meet very specific requirements. So to conclude, it is my view that quality is far more important than price and compromises should not be made when it comes to security and safety. These are board room responsibilities and directors must be apprised to the risks and vulnerabilities. The way that procurement teams and owners and operators can protect themselves is by choosing a company which opts into quality, best practice and standards – a company that is different and ultimately better than the others. Low quality providers get away with offering cheap solutions if business owners take no interest, but this will ultimately come back to haunt the business as they will end up footing the bill.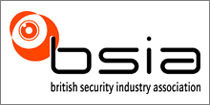 BSIA's CCTV seminar and exhibition in London to highlight recent developments in the CCTV sector
The event enables CCTV manufacturers and installers to showcase their latest technological developments A popular CCTV seminar and exhibition is set to arrive in London this November, and will provide an opportunity for CCTV companies to reach out to delegates from a range of organisations including local businesses, civic authorities and the Police. Organised by the British Security Industry Association (BSIA), the event will take place at London's Emmanuel Centre on Marsham Street – close to the Houses of Parliament and Westminster Abbey – on Thursday 12th November, and is expected to follow on from the success of a series of CCTV seminars held by the Association over the past couple of years, which have served to highlight the appetite for information regarding CCTV best practice among end-users and security buyers. A limited number of exhibition spaces are available at the event, enabling CCTV manufacturers and installers to showcase their latest technological developments, while an informative seminar will explore the latest changes in surveillance legislation and technology, while exploring recent developments in the CCTV sector. Confirmed speakers at the event include: Tony Porter LLB QPM, Surveillance Camera Commissioner Detective Chief Inspector Mick Neville, Central Forensic Image Team, Metropolitan Police Pauline Norstrom, Chief Operating Officer at AD Group / Dedicated Micros and Chairman of the BSIA Simon Adcock, Managing Director of ATEC Security and Chairman of the BSIA's CCTV section James Barrett of Safer London The event is kindly sponsored by the British Standards Institute (BSI). The BSIA expects the event to attract around 150 delegates from a number of organisations across the South East, for whom admission will be free of charge. Meanwhile, exhibitors will benefit from the following: 1 table with electrical connection Refreshments / lunch (for 2) Company logo on the programme for the day Inclusion in pre and post event promotion, including press releases, email marketing and social media activity A copy of all delegates' contact details, sent post-event The opportunity to promote attendance at the event via the BSIA's YouTube Channel
Featured white papers
Building a safe ecosystem for visitors post COVID-19
Download
Smart security cameras: excellence in retail
Download
5 reasons to integrate mobile technology into your security solution
Download