Sanyo CCTV Dome Cameras
Sorry no products match your search. Your search criteria may have been too narrow. If you remove some of your search criteria, this may yield more productive results.
Dome camera products updated recently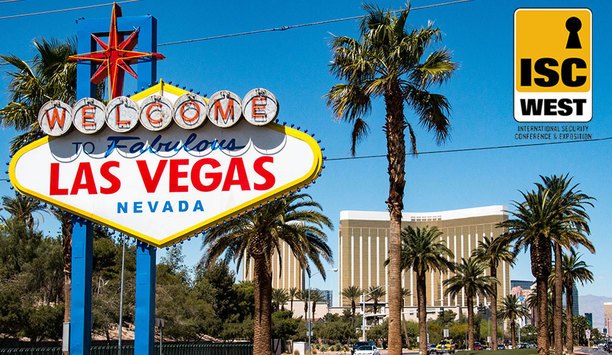 ISC West 2019: what's new in physical security's biggest global tradeshow?
ISC West continues to innovate and adapt to the changing needs of the security marketplace. In 2019, there will be 200 new exhibitors, 100 new speakers and an expanding mix of attendees that includes more end users and international attendees. The International Security Conference & Exposition (ISC West) will be held April 10-12 at the Sands Expo in Las Vegas. Among the more than 200 new exhibitors on the show floor will be Dell Technologies, Resideo, SAST (a Bosch IoT startup), Belkin International, NetApp, Lenovo, Kingston Technology and many others. The event continues to see more and more solutions in the area of IoT/connected security, a surge in barrier/bollards exhibitors, an increased number of start-up companies, and an emphasis this year on stadium/major events security. Plus, the new exhibit area of ISC West, Venetian Ballroom, will include a mix of solutions from mid-sized domestic and international companies, and is the home of the Emerging Technology Zone – back for its second year with 50-plus start-up companies expected. The International Security Conference & Exposition (ISC West) will be held April 10-12 at the Sands Expo in Las Vegas "ISC West is no longer just about video cameras, access control systems and alarms," says Will Wise, Group Vice President, Security Portfolio for Reed Exhibitions, which produces and manages ISC West. Embracing and stimulating the market dynamic of comprehensive security for a safer, connected world, solutions on display at the show reflect convergence across physical security, IT (information technology) and OT (operational technology). The ISC West expo floor includes specialised featured areas such Connected Home, Public Safety & Security, Connected Security, Unmanned Security Expo and the Emerging Technology Zone. Plus, complimentary education sessions in the Unmanned Security Expo theatre will include topics such as drones, counter-drone solutions, ground robotics and regulations/policies that support autonomous technology. This year's event will feature more than 1,000 products and brands covering everything from video surveillance, access control and alarms/alerts, to IoT, IT/cybersecurity convergence, AI, embedded systems, drones and robotics, smart homes, smart cities, public safety and more. The ISC West expo floor includes specialised featured areas such Connected Home and the Emerging Technology Zone Elevating the Keynote Series Over the past few years, ISC West has elevated its Keynote Series (open to all attendee types) to include more speakers and dynamic content covering relevant topics. Attendees should be sure to head to the Keynote room Wednesday and Thursday mornings at 8:30 a.m. before the expo floor opens at 10 a.m. Relating to attendance, ISC West continues to diversify and grow the attendee universe by attracting additional enterprise government end-users across physical and IT/OT responsibilities. The show also continues to attract and grow the channel audience, and there will be an increasing number of International attendees. "Years ago, ISC West was known exclusively as a dealer/integrator/installer show, but not anymore," says Wise. "Today, the demographic mix continues to evolve as the event diversifies its product and educational offerings, embracing the current market reality of collaboration among integrators/dealers/installers, end-user decision-makers, and public safety and security professionals." When planning for the show, be sure to view the list of special events and take advantage of the additional connection-making opportunities Within the SIA Education@ISC West conference program, there are over 100 new speakers. Through ISC West's strong partnership with the Security Industry Association (SIA, the Premier Sponsor of ISC), the SIA Education@ISC West program has expanded and become increasingly dynamic and diverse over the last three years. In addition, ISC West and SIA are hosting a Women in Security breakfast on Friday morning April 12th. Women in Security is a new track for the education program. "Our attendance data reflects the demand for a mix of physical security integrator and end-user content, a balance of technical and management/strategic topics, and diverse topics incorporating IoT and cybersecurity/physical security convergence, and analytics expertise," says Wise. "Last year was a record year for conference program attendance, and 2019 will yet again set new benchmarks." Mobile apps, information desks and ease of registration ISC West is also focusing on the attendee experience. Need advice on what exhibitors are a fit for your business needs and interests? The Information Desk adjacent to the main expo entrance will provide customised recommendations based on the information attendees provided during the registration process. Attendees can download the official ISC West mobile app and create a MyShow account through the ISC West website Attendees can download the official ISC West mobile app and create a MyShow account through the ISC West website to research exhibitors and product categories, receive exhibitor recommendations that best fit business needs, review complimentary educational opportunities as well as 85-plus sessions from the paid SIA Education@ISC program. There are many networking opportunities being offered at the show this year. When planning for the show, be sure to view the list of special events and take advantage of the additional connection-making opportunities. Whether attendees want to network with peers or customers at an awards ceremony (Sammy Awards, Fast 50, New Product Showcase Awards), Charity event (AIREF Golf Classic, Mission 500 Security 5K-2K Run/Walk), or an industry party (SIA Market Leaders Reception, ISC West Customer Appreciation Party at Tao), there are a variety of special events offered, all designed to help you make new connections. Make sure to check out the ISC West website for all the Special Events taking place at ISC West.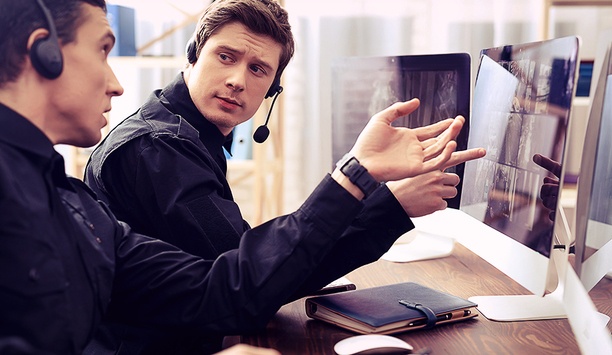 How effective security departments bust multi-million dollar crimes
It had been a particularly slow night. The plant security guard had just made his rounds on this Sunday evening shift. As soon as he passed the weighing scales, he could enter the guard shack and get off his feet. Challenging a curious incident However, on this night, he noticed the waste vendor's truck sitting half on and half off the scale. He stopped dead in his tracks to see if the truck would back up and completely sit on the scale. It never did. The observant guard walked up to the truck and challenged the driver who seemed surprised. "Hey, you're not weighing your truck properly." The driver fumbled for a response before replying, "Sorry, I was on the phone with a friend. I didn't notice it." But this security guard had the presence of mind to demand the driver's phone. The driver was caught off guard and surrendered the phone. The guard then pulled up the most recent incoming/outgoing calls and saw no calls during the last 30 minutes. "I don't think so." "You don't think so what?" The security guard was frank, "You haven't used this phone in over half an hour." The truck driver sheepishly acknowledged the fact. It was decided to install CCTV covering the weighing area and scales – no easy feat due to poor lighting Preventing crime as it happens Knowing the driver was lying, the security guard ordered the truck back on the scale for a correct weighing and advised the driver that he would report the incident. The security guard wrote up his report and handed it off to his supervisor who, in turn, contacted the local corporate investigator. This investigator was soon on the phone with his boss at corporate headquarters on the other side of the world. Together with Security, they decided to install CCTV covering the weighing area and scales – no easy feat due to poor lighting. However, once completed, they waited. They would not have to wait long. For the next two months, the waste vendor trucks, filled to the brim with production waste, black-and-white paper and other waste products from the plant, would stop on the scale only for a moment and then drive the front half of the truck off the scale for weighing. It was obvious that the vendor was cheating the company by only paying for half the waste. After two months, it was decided to catch the next cheating driver "en flagrante." Sure enough, the next truck went half on and half off the scale and was weighed. Security then asked the unsuspecting driver to park his truck and invited him inside the building to talk to a supervisor. The driver signed an incriminating statement about the scheme and his role therein. They sent him on his way asking him to keep it quiet Waiting for the driver in a large office was the local investigator and his close friend, the Head of Security. After a difficult interview, the driver admitted to cheating on the scales over a two-year period—he claimed that some of the scale cheating was done at the direction of the vendor's management, while some of it he did himself by "ripping off" the vendor—which he acknowledged was dangerous. Working with authorities The driver signed an incriminating statement about the scheme and his role therein. They sent him on his way asking him to keep it quiet—they would see what they could do for him later on. In the meantime, Corporate Investigations had received a due diligence report on the vendor company which contained disturbing news—the company and its managers were associated with a countrywide waste management mafia. The report suggested that the vendor had a reputation for thefts and involvement in numerous lawsuits regarding thefts and embezzlement. Shockingly, no prior due diligence had ever been conducted on the vendor. Fortunately, the plant's finance and audit team had maintained good records over the past 5 years and were able to re-construct the amount of waste going out the plant door and the amounts being claimed and paid for by the vendor. The discrepancy and loss stood at a multi-million dollar figure. After consulting with the local police authorities and company lawyers, it was decided to pursue a civil case against the vendor. Pursuing legal action The regional lawyer, the Head of Investigations, the Head of Security and the CFO invited the vendor to discuss the problem. Some of the evidence was shown to the vendor's CEO who became indignant and, in order to save face, promised to fire the truck drivers and to repay any losses for the last two months. Inter-dependent entities - security, investigations, finance/audit and legal - combined their resources and agendas to form a unified front That was not enough for the company and a protracted legal battle ensued which lasted several years and resulted in the vendor's paying almost the entire amount in instalments. The vendor was dropped from the contract and internal controls strengthened—the only plant employee dealing with the waste issue left the company and was replaced by two individuals. The plant also began paying more attention to the waste process and less to the production side. Several "lessons learned" come to mind. First, the tripwire came in the person of an astute and well-trained security guard who exhibited some of the best characteristics you want to see from men and women in that profession. The Security Department was also adept at installing the CCTV and capturing the fraud live on videotape. But a far greater lesson was learned—of what can happen when inter-dependent entities (security, investigations, finance/audit and legal) within a company combine their resources and agendas to form a unified front. The results speak for themselves.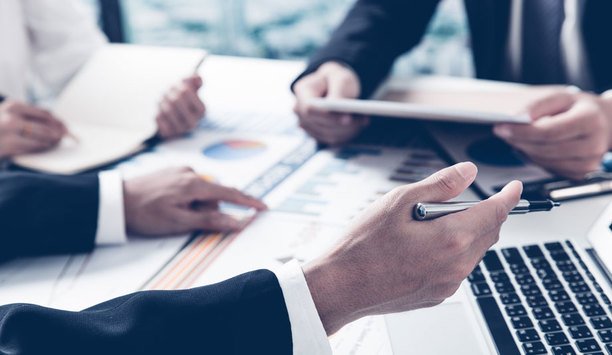 Global security market focused on organisational collaboration in 2016
In the past year, we have continued to see that the global security market is both dynamic and evolving. The term "security" no longer means simply protecting the perimeter of a building; it also involves securing corporate networks and sensitive data. In 2016, this trend was driven by a change in organisational threats. Businesses as a whole are much more focused on cyber-threats, a growing paradigm that challenges business and security leaders to stay one step ahead of crime and fraud trends. A string of recent high-profile breaches, including several involving government agencies, exposes the vulnerabilities faced by organisations across the globe. Cyber-attackers are holding data for ransom, stealing personally identifiable information, selling sensitive data and destroying critical networks. These threats, which encompass cyber, IT, and physical security, force leadership to recognise the potentially damaging disruptions if risk is not controlled. Internet of Things In 2016, we continued to see significant discussion centred on the promise of the Internet of Things (IoT). At the same time, demand for more mobile capabilities has altered the way people and businesses connect and collaborate. As the demand for network connectivity increases, so too does the need for increased security for physical assets, networks, and valuable corporate data. As a result, we experienced a growing dialogue between IT, cyber security, and physical security teams to help gain a greater knowledge of how to best collaborate. In the coming year, stakeholders must continue to communicate closely to assist in determining vulnerabilities in a more proactive manner. In 2017, we will continue to see Big Data analysis and IoT-powered devices allow for the collection of myriad data points across systems, services, and devices. This process will allow businesses to investigate threats in a more intelligent manner. It will be the organisations that generate actionable intelligence from collected data points that will be firmly positioned to achieve their strategic intelligence and business objectives in the coming years. In 2017, we will continue to see Big Data analysis and IoT-powered devices allowfor the collection of myriad data points across systems, services, and devices Comprehensive security strategies Overall, the alignment of risk management, IT, and business continuity will allow leaders to realise a comprehensive security strategy that takes into account cyber and physical security, and helps leaders proactively recognize threats. Today's leading global enterprises focus on preventing risk to ensure long-term business continuity. We at Verint practice the same concept, combining physical security, IT functionality, and cybersecurity efforts to help enable our organisation to realise comprehensive intelligence. It has worked well for our business over the past year, and we aim to help our customers achieve the same level of efficiency and knowledge as we reach 2017. Actionable Intelligence is the core of what we do at Verint. We believe that the collaboration of various stakeholders, business functions, and strategies allows organisations to be more focused, effectively identify threats, develop trends, and quickly access relevant data to meet evolving business requirements. See the full coverage of 2016/2017 Review and Forecast articles here Save

CPSE 2013 provides global security manufacturers a platform to display their innovations
Representatives and delegations from the world's leading security enterprises visited CPSE 2013 At CPSE, major Chinese and global security products manufacturers, including Panasonic, Huawei, Bosch, Honeywell, Samsung, Sanyo, Sony and Siemens presented their innovations, find reliable partners and achieve critical goals. The newest products from around the world will be on display, running the entire gauntlet from video surveillance, access control, anti-intrusion and alarms, building intercoms, smart home technology, perimeter security, vehicle parking management technology, and more. Moreover, related fields will also make a strong presence, including fire safety, anti-counterfeit, police equipment, intelligent transport systems, inspection, counter-terrorism and criminal investigation, network security, among others. China's security industry grows on over 25% annual, and still contains huge market potential. In this context, CPSE 2013 is especially an ideal place to build and improve international business partnerships and networks. Representatives of security trade associations and delegations from many of the world's leading security enterprises have visited CPSE 2013. "CPSE is the biggest and most professional security exhibition both in terms of scale and exhibition area in China. We commit to building up the platform for corporate communication and greatly promote the development of security industry." Jincai Yang, CPSE Founder, Chairman of the Shenzhen Security and Protection Industry Association. "CPSE is the biggest and mostprofessional security exhibitionboth in terms of scale and exhibition area in China" "The CPSE Show team is one of the best in the industry. They are very focused on producing a first class event and we are very humbled by the request to co-locate this year's inaugural GSIA Congress with their show. I think this is going to be an event few internationally-oriented industry professionals will miss." Richard Chace, Chairman Global Security Industry Alliance. CPSE is not only the security products presentation field but a strong platform for knowledge and experience exchange between industry leading world's experts. 31st October co-organised with Global Security Industry Association, Global Security Industry Congress provided a unique practice of conference program. Range of educational seminars, presenting security markets of Korea, GB, Russia, Latin America, Brazil, India and Turkey among others will be held during the conference. Reputable industry players will present overviews of security markets of their countries, tendencies and prerequisites for success business. "I am grateful for CPSE team for inviting me as speaker of the congress to present Russian Security market. This is a great contribution to Russia-China trade relations. Professional audiences, high level of organisation, good services for visitors and participants make convenient conditions for fruitful work and opportunities for hitting the marks. I would gladly recommend Russian companies to present their achievements at the next CPSE show" Andrey Miroshkin, CEO and Founder Groteck Business Media, Russia. Bulwark's NVR kit supports third party IP cameras
Elegant appearance, dull polishing, Acrylic lens cover and black colour make this unit unique and fashionable. 4 channels 720P Mega Pixel IP Cameras. Support Onvif 2.0 protocol, Can connect third party IP cameras (for example: AXIS, Bosch, Panasonic, SANYO, SONY, Hikvision, Dahua, Topsee, etc.); Free software with each NVR for front small-scale IPC management, Professional client point centralise the management for multi-NVR realise the middle-scale network system management and mix. With manual record, full day record, timing record, motion detect record, alarming record. With function for search, playback and copy function according to event for manage huge record data. The function menu is with figure line interface, complete content, clear menu and simple instruction. Mouse pause for option, any image section for zooming, enlarge preview image and playback image.

Axxon Intellect based VMS helps protect Naryshkin treasures
The treasure trove was put under camera surveillance, with tracking of all movements of the priceless objects On March 27, 2012, St. Petersburg was witness to a riveting event: a treasure trove was uncovered! Just how the treasures were found at the Naryshkin Mansion at 29 Chaikovsky St. was a bit murky: persons unknown had attempted to remove the treasures piecemeal, in bags filled with construction debris. Thievery was clearly afoot. But the wrongdoers were thwarted and the valuables were quickly put under careful watch. Historical significance Found in a hidden compartment, the treasures in the Naryshkin Mansion formed the largest haul ever found in St. Petersburg. Over 2,000 items included Fabergé and Keibel jewelry, orders and medals, and silverware – even silver sets with the Naryshkin family crest. The valuables had been carefully packed in newspapers and vinegar-soaked cloths, which kept them in perfect condition. While no final appraisal of their value has been made public, one thing was clear: the find is one of a kind, with enormous significance for the city's historical heritage. The task The unsuccessful theft attempt spurred implementation of immediate, round-the-clock security. Strict monitoring was crucial during transfer to Constantine Palace and subsequent storage. Nobody could be overlooked – not even employees. The solution VIT-Center's partner, Center-Inform, now had an urgent task: to install a reliable, scalable video surveillance system. VIT-Center supplied and helped to deploy a VMS based on the Axxon Intellect platform, with use of Prof IT VS servers and IP cameras from Axis and Sanyo. The system was up and running in just 24 hours from the official go-ahead! The treasure trove was put under camera surveillance, with tracking of all movements of the priceless objects during unpacking, inventory, and placement at Constantine Palace. The objects are under temporary storage at the palace until their legal status is determined. Each item is tracked non-stop, with all footage stored for later review. If necessary, new hardware can be "hot-installed," increasing the video system's capabilities without any gaps in protection time. Results Center-Inform received a letter of thanks from the management of Constantine Palace, commending the company for its rapid resolution of the task at hand. VIT-Center, in turn, is proud of proving itself a reliable partner, standing ready to protect the heritage of Russia's cultural capital.
Featured white papers
Combining systems intelligence and human insight for superior security
Download
Three reasons for adopting open architecture access control solutions
Download
5 steps to finding the right access control system for you
Download