360 Vision CCTV Dome Cameras
(18)
Dome camera products updated recently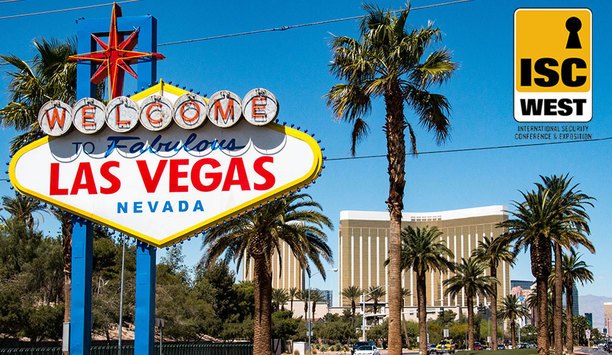 ISC West 2019: what's new in physical security's biggest global tradeshow?
ISC West continues to innovate and adapt to the changing needs of the security marketplace. In 2019, there will be 200 new exhibitors, 100 new speakers and an expanding mix of attendees that includes more end users and international attendees. The International Security Conference & Exposition (ISC West) will be held April 10-12 at the Sands Expo in Las Vegas. Among the more than 200 new exhibitors on the show floor will be Dell Technologies, Resideo, SAST (a Bosch IoT startup), Belkin International, NetApp, Lenovo, Kingston Technology and many others. The event continues to see more and more solutions in the area of IoT/connected security, a surge in barrier/bollards exhibitors, an increased number of start-up companies, and an emphasis this year on stadium/major events security. Plus, the new exhibit area of ISC West, Venetian Ballroom, will include a mix of solutions from mid-sized domestic and international companies, and is the home of the Emerging Technology Zone – back for its second year with 50-plus start-up companies expected. The International Security Conference & Exposition (ISC West) will be held April 10-12 at the Sands Expo in Las Vegas "ISC West is no longer just about video cameras, access control systems and alarms," says Will Wise, Group Vice President, Security Portfolio for Reed Exhibitions, which produces and manages ISC West. Embracing and stimulating the market dynamic of comprehensive security for a safer, connected world, solutions on display at the show reflect convergence across physical security, IT (information technology) and OT (operational technology). The ISC West expo floor includes specialised featured areas such Connected Home, Public Safety & Security, Connected Security, Unmanned Security Expo and the Emerging Technology Zone. Plus, complimentary education sessions in the Unmanned Security Expo theatre will include topics such as drones, counter-drone solutions, ground robotics and regulations/policies that support autonomous technology. This year's event will feature more than 1,000 products and brands covering everything from video surveillance, access control and alarms/alerts, to IoT, IT/cybersecurity convergence, AI, embedded systems, drones and robotics, smart homes, smart cities, public safety and more. The ISC West expo floor includes specialised featured areas such Connected Home and the Emerging Technology Zone Elevating the Keynote Series Over the past few years, ISC West has elevated its Keynote Series (open to all attendee types) to include more speakers and dynamic content covering relevant topics. Attendees should be sure to head to the Keynote room Wednesday and Thursday mornings at 8:30 a.m. before the expo floor opens at 10 a.m. Relating to attendance, ISC West continues to diversify and grow the attendee universe by attracting additional enterprise government end-users across physical and IT/OT responsibilities. The show also continues to attract and grow the channel audience, and there will be an increasing number of International attendees. "Years ago, ISC West was known exclusively as a dealer/integrator/installer show, but not anymore," says Wise. "Today, the demographic mix continues to evolve as the event diversifies its product and educational offerings, embracing the current market reality of collaboration among integrators/dealers/installers, end-user decision-makers, and public safety and security professionals." When planning for the show, be sure to view the list of special events and take advantage of the additional connection-making opportunities Within the SIA Education@ISC West conference program, there are over 100 new speakers. Through ISC West's strong partnership with the Security Industry Association (SIA, the Premier Sponsor of ISC), the SIA Education@ISC West program has expanded and become increasingly dynamic and diverse over the last three years. In addition, ISC West and SIA are hosting a Women in Security breakfast on Friday morning April 12th. Women in Security is a new track for the education program. "Our attendance data reflects the demand for a mix of physical security integrator and end-user content, a balance of technical and management/strategic topics, and diverse topics incorporating IoT and cybersecurity/physical security convergence, and analytics expertise," says Wise. "Last year was a record year for conference program attendance, and 2019 will yet again set new benchmarks." Mobile apps, information desks and ease of registration ISC West is also focusing on the attendee experience. Need advice on what exhibitors are a fit for your business needs and interests? The Information Desk adjacent to the main expo entrance will provide customised recommendations based on the information attendees provided during the registration process. Attendees can download the official ISC West mobile app and create a MyShow account through the ISC West website Attendees can download the official ISC West mobile app and create a MyShow account through the ISC West website to research exhibitors and product categories, receive exhibitor recommendations that best fit business needs, review complimentary educational opportunities as well as 85-plus sessions from the paid SIA Education@ISC program. There are many networking opportunities being offered at the show this year. When planning for the show, be sure to view the list of special events and take advantage of the additional connection-making opportunities. Whether attendees want to network with peers or customers at an awards ceremony (Sammy Awards, Fast 50, New Product Showcase Awards), Charity event (AIREF Golf Classic, Mission 500 Security 5K-2K Run/Walk), or an industry party (SIA Market Leaders Reception, ISC West Customer Appreciation Party at Tao), there are a variety of special events offered, all designed to help you make new connections. Make sure to check out the ISC West website for all the Special Events taking place at ISC West.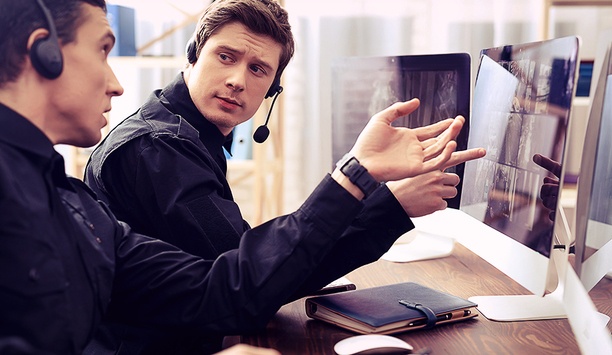 How effective security departments bust multi-million dollar crimes
It had been a particularly slow night. The plant security guard had just made his rounds on this Sunday evening shift. As soon as he passed the weighing scales, he could enter the guard shack and get off his feet. Challenging a curious incident However, on this night, he noticed the waste vendor's truck sitting half on and half off the scale. He stopped dead in his tracks to see if the truck would back up and completely sit on the scale. It never did. The observant guard walked up to the truck and challenged the driver who seemed surprised. "Hey, you're not weighing your truck properly." The driver fumbled for a response before replying, "Sorry, I was on the phone with a friend. I didn't notice it." But this security guard had the presence of mind to demand the driver's phone. The driver was caught off guard and surrendered the phone. The guard then pulled up the most recent incoming/outgoing calls and saw no calls during the last 30 minutes. "I don't think so." "You don't think so what?" The security guard was frank, "You haven't used this phone in over half an hour." The truck driver sheepishly acknowledged the fact. It was decided to install CCTV covering the weighing area and scales – no easy feat due to poor lighting Preventing crime as it happens Knowing the driver was lying, the security guard ordered the truck back on the scale for a correct weighing and advised the driver that he would report the incident. The security guard wrote up his report and handed it off to his supervisor who, in turn, contacted the local corporate investigator. This investigator was soon on the phone with his boss at corporate headquarters on the other side of the world. Together with Security, they decided to install CCTV covering the weighing area and scales – no easy feat due to poor lighting. However, once completed, they waited. They would not have to wait long. For the next two months, the waste vendor trucks, filled to the brim with production waste, black-and-white paper and other waste products from the plant, would stop on the scale only for a moment and then drive the front half of the truck off the scale for weighing. It was obvious that the vendor was cheating the company by only paying for half the waste. After two months, it was decided to catch the next cheating driver "en flagrante." Sure enough, the next truck went half on and half off the scale and was weighed. Security then asked the unsuspecting driver to park his truck and invited him inside the building to talk to a supervisor. The driver signed an incriminating statement about the scheme and his role therein. They sent him on his way asking him to keep it quiet Waiting for the driver in a large office was the local investigator and his close friend, the Head of Security. After a difficult interview, the driver admitted to cheating on the scales over a two-year period—he claimed that some of the scale cheating was done at the direction of the vendor's management, while some of it he did himself by "ripping off" the vendor—which he acknowledged was dangerous. Working with authorities The driver signed an incriminating statement about the scheme and his role therein. They sent him on his way asking him to keep it quiet—they would see what they could do for him later on. In the meantime, Corporate Investigations had received a due diligence report on the vendor company which contained disturbing news—the company and its managers were associated with a countrywide waste management mafia. The report suggested that the vendor had a reputation for thefts and involvement in numerous lawsuits regarding thefts and embezzlement. Shockingly, no prior due diligence had ever been conducted on the vendor. Fortunately, the plant's finance and audit team had maintained good records over the past 5 years and were able to re-construct the amount of waste going out the plant door and the amounts being claimed and paid for by the vendor. The discrepancy and loss stood at a multi-million dollar figure. After consulting with the local police authorities and company lawyers, it was decided to pursue a civil case against the vendor. Pursuing legal action The regional lawyer, the Head of Investigations, the Head of Security and the CFO invited the vendor to discuss the problem. Some of the evidence was shown to the vendor's CEO who became indignant and, in order to save face, promised to fire the truck drivers and to repay any losses for the last two months. Inter-dependent entities - security, investigations, finance/audit and legal - combined their resources and agendas to form a unified front That was not enough for the company and a protracted legal battle ensued which lasted several years and resulted in the vendor's paying almost the entire amount in instalments. The vendor was dropped from the contract and internal controls strengthened—the only plant employee dealing with the waste issue left the company and was replaced by two individuals. The plant also began paying more attention to the waste process and less to the production side. Several "lessons learned" come to mind. First, the tripwire came in the person of an astute and well-trained security guard who exhibited some of the best characteristics you want to see from men and women in that profession. The Security Department was also adept at installing the CCTV and capturing the fraud live on videotape. But a far greater lesson was learned—of what can happen when inter-dependent entities (security, investigations, finance/audit and legal) within a company combine their resources and agendas to form a unified front. The results speak for themselves.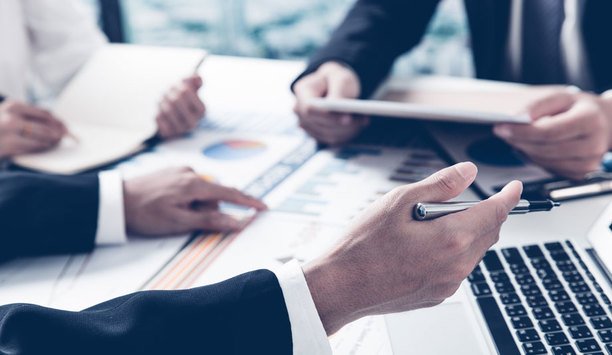 Global security market focused on organisational collaboration in 2016
In the past year, we have continued to see that the global security market is both dynamic and evolving. The term "security" no longer means simply protecting the perimeter of a building; it also involves securing corporate networks and sensitive data. In 2016, this trend was driven by a change in organisational threats. Businesses as a whole are much more focused on cyber-threats, a growing paradigm that challenges business and security leaders to stay one step ahead of crime and fraud trends. A string of recent high-profile breaches, including several involving government agencies, exposes the vulnerabilities faced by organisations across the globe. Cyber-attackers are holding data for ransom, stealing personally identifiable information, selling sensitive data and destroying critical networks. These threats, which encompass cyber, IT, and physical security, force leadership to recognise the potentially damaging disruptions if risk is not controlled. Internet of Things In 2016, we continued to see significant discussion centred on the promise of the Internet of Things (IoT). At the same time, demand for more mobile capabilities has altered the way people and businesses connect and collaborate. As the demand for network connectivity increases, so too does the need for increased security for physical assets, networks, and valuable corporate data. As a result, we experienced a growing dialogue between IT, cyber security, and physical security teams to help gain a greater knowledge of how to best collaborate. In the coming year, stakeholders must continue to communicate closely to assist in determining vulnerabilities in a more proactive manner. In 2017, we will continue to see Big Data analysis and IoT-powered devices allow for the collection of myriad data points across systems, services, and devices. This process will allow businesses to investigate threats in a more intelligent manner. It will be the organisations that generate actionable intelligence from collected data points that will be firmly positioned to achieve their strategic intelligence and business objectives in the coming years. In 2017, we will continue to see Big Data analysis and IoT-powered devices allowfor the collection of myriad data points across systems, services, and devices Comprehensive security strategies Overall, the alignment of risk management, IT, and business continuity will allow leaders to realise a comprehensive security strategy that takes into account cyber and physical security, and helps leaders proactively recognize threats. Today's leading global enterprises focus on preventing risk to ensure long-term business continuity. We at Verint practice the same concept, combining physical security, IT functionality, and cybersecurity efforts to help enable our organisation to realise comprehensive intelligence. It has worked well for our business over the past year, and we aim to help our customers achieve the same level of efficiency and knowledge as we reach 2017. Actionable Intelligence is the core of what we do at Verint. We believe that the collaboration of various stakeholders, business functions, and strategies allows organisations to be more focused, effectively identify threats, develop trends, and quickly access relevant data to meet evolving business requirements. See the full coverage of 2016/2017 Review and Forecast articles here Save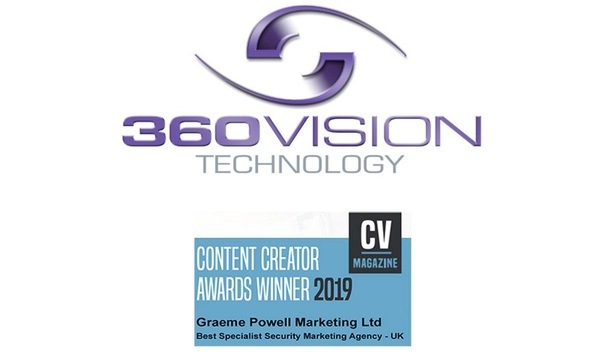 360 Vision unveils energy-efficient hybrid camera ranges at Global MSC Conference 2019
UK CCTV manufacture, 360 Vision Technology will be showing their latest range of high-performance surveillance cameras at Global MSC Conference & Exhibition 2019, The Bristol Hotel, Bristol, on 11th – 12th November. Helping CCTV system operators to reduce their carbon footprint and cost of ownership, 360 Vision will be showing their latest range of low-power consumption surveillance cameras that offer greater energy savings, allied to lower running costs. On larger projects, the latest ranges of Predator and Invictus PTZ cameras deliver tangible savings on energy" Predator and Invictus PTZ cameras "On larger projects, the latest ranges of Predator and Invictus PTZ cameras deliver tangible savings on energy and a reduction in associated pollution, offering significant advantages over Far East camera alternatives," says Adrian Kirk, Strategic Account Director at 360 Vision. He adds, "As an example, featuring a host of performance and user centric operational benefits, the highly competitive all-in-one Invictus PTZ camera is already a popular choice for Local Authority system upgrades, as customers look at total cost of ownership and viable solutions to help them meet their carbon footprint reduction goals." CCTV cameras with 'Attack Detect' feature Meeting the demand for CCTV cameras deployed roadside to be 'fit for purpose', on show will be 360 Vision cameras featuring accurate self-calibrating Direct Drive pan & tilt mechanisms with a novel 'Attack Detect' feature. This feature protects the camera from an increase in camera load (such as the camera being struck by an object). On detection, the camera runs an automated 'self-check' routine and returns the camera head to its last known position prior to impact. "Public space CCTV and cameras securing perimeters typically operate adjacent to roads with a heightened risk of impact from vehicles, be it accidentally or maliciously," Adrian continues. "Installing 360 Vision ruggedised cameras with Attack Detect into those locations provides customers with a fit for purpose 'Rugged at the roadside' solution that will ensure continued surveillance performance, even under attack." Hybrid analogue/digital cameras 360 Vision will also be showing their range of 'Hybrid' analogue/digital camerasSupporting the needs of customers operating analogue-based CCTV systems, 360 Vision will also be showing their range of 'Hybrid' analogue/digital cameras. "Comprising a high-performance mono/colour analogue camera, with a combined HD Ready digital output, these cameras can be used to replace or supplement existing analogue PTZ cameras," says Adrian. He further adds, "Providing true future proof functionality, they also support a transition to IP networks, with their HD digital output available at the flick of a switch." Global MSC Conference & Exhibition 2019 360 Vision Technology are inviting Global MSC Conference delegates to find out more about how the company's low-power consumption analogue, HD, Thermal, Radar, and wireless CCTV camera models can help them to save on operational costs, whilst delivering high-performance surveillance.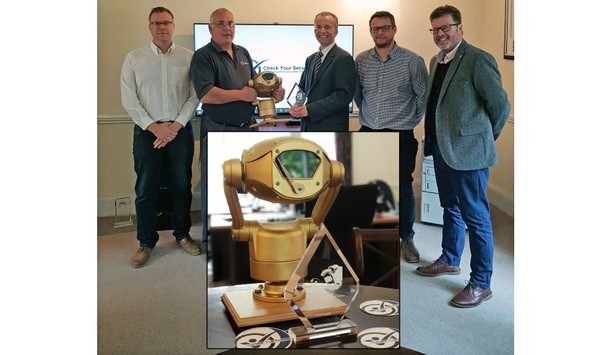 CCTV manufacturer 360 Vision Technology & IP CCTV specialist Check Your Security celebrate 10-year partnership
Promoting the company's ethos of establishing close working partnerships, CCTV design and manufacturing company, 360 Vision Technology, is celebrating a long-term technical relationship with IP CCTV and security system specialists, Check Your Security. Based in the east of England, with offices in London and Liverpool, Check Your Security offers a wide range of professional expertise and experience in delivering integrated security solutions, using best in class technology - and were the very first early-adopters of 360 Vision Technology's Predator HD camera 10 years ago. With its founders from the IT industry, Check Your Security identified the need for professional IP services in the security industry, and today, focuses on providing highly-effective integrated digital IP security systems integration. Right from the beginning of their 360 Vision Technology relationship, Check Your Security's management was keen to take advantage of the market leading technology 360 Vision offered. Carl Pace, Managing Director at Check Your Security explains: "To enable us to meet the current and long-term needs of our customers, we endeavour to develop partnerships with suppliers of market leading and innovative technologies." Video Management System The close technical partnership between our companies has grown to provide many successful surveillance solutions" "Ten years ago, we wanted to secure a viable solution for one of our long term university customers, where comprehensive electronic surveillance was required on campus. Being a company with a hardware and software agnostic ethos, we turned to 360 Vision Technology and were presented with the opportunity to use the then brand-new Predator HD camera. "The camera's superior performance meant that we could not only provide the very best imaging quality possible, but also provide on-board white light illumination capability, to add another level of safety and security for the university's students. Due to 360 Vision Technology's ability to listen well to our customer requirements and develop their products accordingly, we were able to assist them with on-site/real world development of the Predator product, whilst the 360 Vision Technology team integrated camera to a Milestone Video Management System (VMS) at the university. "During this time, we helped with many versions of the new camera, testing them at our head office and in the field. The close technical partnership between our two companies has grown to provide many successful surveillance solutions across a range of diverse applications, including hospitals, colleges, ports, corporate headquarters and critical national infrastructure sites." Integrated surveillance solutions Our engineers are accredited across a wide range of products to ensure we provide reliable services"Mark Rees, Managing Director of 360 Vision Technology says: "As an acknowledged industry leader, 360 Vision is always looking to partner with like-minded electronic security companies, for the benefit of both partners and end-users. With our long-term technical relationship with Check Your Security, we are helping to ensure that end-users can enjoy a fully integrated, hassle-free security solution, and to promote 'Best of British' integrated surveillance solutions. "Check Your Security are a valued long-term 360 Vision Technology customer and technical partner. They've helped us to develop key technologies in our camera range, and apply their vast installation and application experience to assist our camera development fine-tuning." Development and technical resource "We understand the value of knowledge and training within our team," says Carl. "As such, all of our engineers are fully trained and accredited across a wide range of products - to ensure we provide our customers with high-quality and reliable service, with a 99% customer retention rate we believe we must be doing something right. This knowledge and experience has been a critical element in our mutually beneficial and professional relationships we with have with all of our customers." "360 Vision Technology's in-depth development and technical resource is always available to us, with no technical issue ever too small to warrant their attention. 360 Vision's assistance and advice is always on the other end of the phone, and I'm sure that our working partnership will continue to grow as we develop new projects together."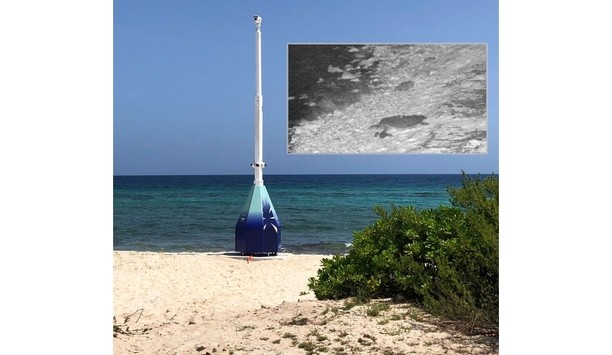 360 Vision Technology's Invictus Hybrid PTZ cameras deployed at Security Centers International's Mobile Advanced Safety Tower (MAST)
360 Vision Technology's Invictus ruggedised Hybrid PTZ cameras are being used to protect endangered nesting green sea turtles. The Invictus camera has been deployed as part of Security Centres International's high-performance Mobile Advanced Safety Tower (MAST), rapid deployment camera solution, which is now installed on the Cayman Islands, British West Indies. Mobile Advanced Safety Tower The MAST unit was deployed after a funding campaign led by Caymanian, Michael Ridley, to install video surveillance at a key nesting beach at Sand Hole Road in Boatswains Bay. "Sand Hole Road is a critically important nesting beach for the female turtles, who crawl out onto the beaches to dig nests and lay eggs during the night," Michael explains. We are all very confident that the data obtained from this project will prove invaluable " "Unfortunately, poaching poses a constant threat to the survival of the nesting sea turtles at many locations. In addition, economic development of the island has seen more beach front property being built and a subsequent squeeze on places available for the turtles to nest safely after migrating long distances between feeding grounds." HD surveillance imaging He adds, "After analysing the Cayman Islands Department of Environment (DoE) detailed nesting data accumulated over 20 years, to identify the most vibrant turtle nesting grounds, I selected the beach to implement a pilot program to monitor nesting turtles and protect them from poaching activity. The beach site has been dubbed, 'Turtle Beach' and provides a perfect nesting ground for turtles due to its minimal property development, zero light pollution, and enough sand and vegetation to support the turtles' nesting activity." "The Invictus based MAST solution was perfect for the application at the beach," says Stuart Bostock, Executive Group President at Security Centres International. "Featuring world-class HD surveillance imaging from the 360 Vision Invictus camera, leading-edge design, robust build, zero infrastructure requirements and seamless Video Management System (VMS) integration, MAST is the only product of its kind. It's also 100% self-powered, using solar energy and a 100-hour back-up battery; a feature supported by the use of the low power requirements of the 360 Vision Invictus camera." High-performance CCTV surveillance Monitored 24/7, images from the camera enable DoE and Royal Cayman Islands Police Service (RCIPS) officers to be alerted and dispatched when nesting turtles arrive at the beach, assisting the DoE to monitor the beach and provide the highest level of protection against poaching. "We are all very confident that the data obtained from this project will prove invaluable in assisting the DoE with their conservation efforts and assist them with their Island-wide monitoring efforts," says Michael. "Sand Hole Road is a critically important nesting beach with poaching posing a constant threat to the survival of the sea turtles that nest there, so high-performance CCTV via the MAST solution was specified as the best way to protect them." Night-time surveillance The MAST system was selected for deployment on the beach due to its excellent night-time surveillance capability The MAST system was selected for deployment on the beach due to its excellent night-time surveillance capability, operating without the need for any supporting local infrastructure. Plus, the MAST system is silent in operation, posing no environmental impact, and thanks to the 360 Vision IR LED illuminator equipped Invictus camera, the system can operate without a visible light source that may disturb, or draw unwanted attention to the turtles nesting site. Mark Rees, Managing Director at 360 Vision Technology added "The Invictus is a high-performance, ruggedised all-in-one PTZ camera with full 1080P HD and Predator ultra-low-light camera technology, making it the perfect choice for off-grid temporary/rapid deployment mobile surveillance rigs, such as MAST. Additionally, Invictus' low-power consumption greatly assists the longevity of critical off-grid battery power when deployed in remote applications, extending MAST's operational performance, and meaning fewer maintenance visits to the camera, with the benefit of less disturbance to the green sea turtles." Video evidence gathering "The Invictus camera's unparalleled mix of competitive cost and advanced functionality make it the perfect imaging component for the innovative MAST system, where it is now providing much needed surveillance protection and research video." To date, the use of the MAST unit has proved a huge success in protecting the sea turtles from poachers and providing evidential video of the turtles' feeding and nesting activity on the beach. Calculating population, nesting patterns and survival rates from the footage gained during this season, plans have already been made for additional protection measures and the extension of the MAST based surveillance program to other locations on the British West Indies island.
Featured white papers
A blind spot in governance, risk and compliance
Download
H.265 High Efficiency Coding: Video compression for security applications
Download
How to overcome the storage challenges of adopting surveillance AI
Download