Compare SID-460 with SID-48
(2)
| | | |
| --- | --- | --- |
| | Hanwha Techwin SID-460 | Hanwha Techwin SID-48 |
| Chip Inch Size | 1/3 | 1/3 |
| Colour Type | Colour / Monochrome | Colour / Monochrome |
| Resolution TVL | 700 | 580 |
| Dome Type | Variable Focus | Variable Focus |
| Sensitivity lux | 0.0006 | 0.0006 |
| Pan Speed o/ sec | 0 ~ 340 | -- |
| Digital (DSP) | ✔ | ✔ |
| Tilt Speed o/ sec | 0 ~ 146 | -- |
| Indoor/Outdoor | Indoor/Outdoor | Indoor/Outdoor |
| Mount Type | Ceiling, Wall | Ceiling, Wall |
| Voltage | 12 V DC | 12 V DC/ 24 V AC |
| Rotation Angleso | 0 ~ 340 | 0 ~ 348 |
| Auto Gain Control | ✔ | ✔ |
| White Balance | ✔ | ✔ |
| Electronic Shutter range | 1/60 ~ 1/120,000 | 1/60 ~ 1/120,000 |
| S/ N (Signal/ Noise) Ratio dB | 52 | 52 |
| Synchronisation | Internal | Internal, Line-lock |
| Signal Mode | PAL/NTSC | PAL/NTSC |
| Back Light Compensation | -- | ✔ |
Featured security companies


Related Videos
M73 – The First MOBOTIX Camera With 3 Modules
Introducing Vicon's Valerus VMS Version 20
Gallagher's perimeter detection solution helps to safeguard properties from intruders Le Meurice Hotel strengthens its security with Samsung cameras and digital video recorders
Le Meurice can claim to have the highest occupancy rates, turnover and profitability of all of the seven Parisian palaces. Ideally located in the very heart of Paris and facing the Tuileries garden, Le Meurice offers 160 luxury rooms located though out its seven floors. The hotel's bar, two restaurants, several lounges and function rooms are part of the space open to the general public, as well as numerous lobbies and stairways. The hotel is accessible 24/7. Several security guards are permanently deployed at the hotel with one of the security guards tasked to keep a close eye over the video surveillance monitors. This service is subcontracted to Commodore, a company that has specific experience and know-how in respect to hotel security. The hotel wanted to upgrade its existing CCTV to both extend the areas covered and record higher quality images. A detailed risk assessment was carried out, followed by the production of a specification of the hotel's technical requirement with a proviso that the chosen supplier must have proven track record of reliability and post sales technical support. Of prime importance in the design of the system was that the Le Meurice has listed interior architecture, which greatly limited the cabling options as well as the size and appearance of cameras. In fact, the existing cabling had to be re-used in the new system. New cameras were installed to monitor floor access doors from the stairs so that people can be viewed entering and leaving. All entrances to the whole non-private interior space are now monitored, with a total surface of about 10,000 m² out of a total of 35,000 m². The CCTV system covers all public spaces and circulation areas including, all stairways, kitchens and laundry rooms, as well as private areas such as the inner courtyards and the roof. Cameras are deliberately visible with a view to deterring any unwelcome activity. One of the key areas being monitored is a jewellery gallery where items from prestigious Parisian jewellers are on display. A gallery displaying items from prestigious Parisian jewellers is one of the key areas being monitored A total of 68 analogue cameras were already installed and many of these have been replaced with higher-quality models. The system is now comprised of 94 cameras, which includes Samsung analogue cameras, speed domes and some small bullet cameras. The requirement for all of these cameras was that they had to be aesthetically acceptable whilst acting as a powerful deterrent. In addition, image quality had to be of a consistent high quality even in backlight conditions. The Samsung SID-460 mini dome was chosen for its ability to generate very high quality colour images at 580 TV lines resolution as well as 3-axis positioning of its varifocal lens. The SID-460 incorporates Samsung Super Noise Reduction (SSNRII) technology, which eliminates image noise in low light conditions. This allows consistent high quality colour reproduction even in very low-light conditions, as well as saving up to 70% on the recording device and the reduction of bandwidth requirements when networking. All cameras are connected over coaxial cables to Samsung 32 channel SVR-3200 DVRs installed in a control room secured with access control. These recorders were chosen for their high processing and storage capabilities. Just three of the SVR-3200 are required and provide a significant reduction in heat dissipation from the previous equipment. 500GB video storage versions of the SVR-3200 were ordered and then upgraded to their full 8TB internal capacity by using easy to install HDD upgrade kits. The SVR-3200 is supplied with licence-free Centralised Management Software (CMS), which gives users full control of DVR functions from anywhere on the network. Images from all of the cameras are recorded at real-time 25 frames per second when triggered by motion detection. The high quality images can be stored for up to 15 days thanks to the high storage capacity of the SVR-3200. Live images are displayed and monitored in the guardhouse on three 19-inch monitors with cameras grouped by area. Motion detection alarms on external cameras trigger an automatic display of an intrusion event with operators being able to look at pre-intrusion images. Security personnel use a control keyboard with a joystick to control the cameras. The installation was successfully completed without any delays or hitches and the hotel now has a CCTV system which is capable of capturing, recording and storing images to their required standard. The recently installed Samsung cameras and DVRs are supplied with a three-year warranty guarantee whilst a spare hard disk is kept on site ensuring a fast replacement should the need arise. Access to images via the hotel's PCs is regarded as a definite bonus in that it is a very convenient and efficient method of viewing or searching for images. Equally important, the system was designed with the future in mind and additional cameras can therefore be easily and quickly installed in the future if required. The client is very happy with the quality of the upgraded CCTV system and considerable goodwill has been created between everyone involved in the success of the project including the engineering firm of AB Associates, the system builder, Stentorius and the installer, AM Sécurité.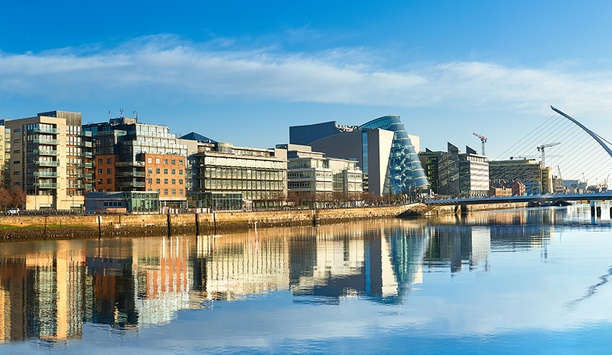 Samsung cruise to success at Dublin Tall Ships Festival
The one million plus visitors to the four day Tall Ships Festival which took place at Dublin Docks in August 2012 were kept safe with the help of a crowd control video surveillance system designed and installed by electronic security specialist installers, Wired-Up Security Solutions.45 tall ships took part in the festival which was estimated to have generated over 30 million Euros for the local community. In addition to getting a close look at the ships, visitors were also able to enjoy a wide variety of entertainment including films, concerts and water sports."With so many people attending the festival, our clients, Dublin Council, wanted to ensure that they were aware at all times where the largest number of people might be, and with the help of the Garda (Irish police) and stewards, they could react to any potential crowd safety problems," said Cormac Hopkins, Managing Director of Wired-Up Security Solutions. Wired-Up Security Solutions partnered with Samsung to install 14 SNP-3750 pan, tilt and zoom cameras, each of which has a 37 x optical zoom feature that allowed operators to monitor in close detail any potential problem areas. The SNP-3750s, which were installed on temporary pole structures, utilise Digital Image Stabilisation (DIS) technology to negate the effects of camera shake which may be caused by wind. The cameras were linked over a five mile radius of Dublin Docks, with the images from all of the cameras transmitted to a control room via an Evidence Master Wireless transmission system. Operators supplied by Wired Up Security Solutions were able to monitor the live images, or retrieve recorded video with the help of a Samsung network video recorder which utilises H.264 compression to minimise bandwidth transmission requirements whilst maintaining high image quality. Wired-Up Security Solutions partnered with Samsung to install 14 SNP-3750 pan, tilt and zoom cameras, which each have a 37 x optical zoom feature "Officers from the Garda were present in the control at all times during the festival and they were able at anytime to direct our operators to move the cameras to areas of the docks which needed to be closely monitored," said Cormac Hopkins. "In addition to crowd control, the Garda were also of course keen to look out for pick pocketing and other criminal activity." The Evidence Master Wireless transmission system can transmit high resolution images from cameras, such as the Samsung SNP-3750 up to 6.25 miles. It is designed to save the time and costs normally incurred with connecting cameras using optical fibre and allows cameras to be installed quickly with little or no civil works involved. It operates on a number of licence free bands and is securely encrypted. "Following a tender process we were delighted to be selected to provide the video surveillance solution for this prestigious event," said Cormac Hopkins. "The festival was by all accounts a great success and it is equally good news that everyone who attended or took part was able to do so in a secure and safe environment with the help of a combined Samsung camera and Evidence Master Wireless transmission solution."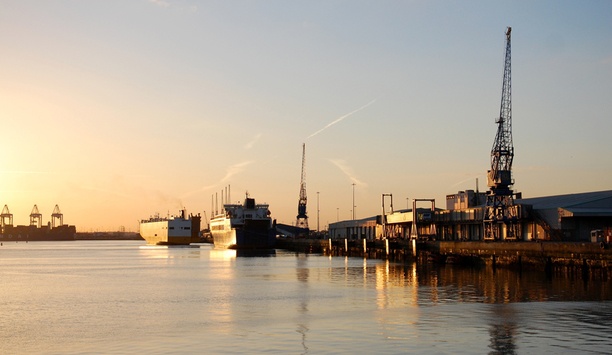 Vicon secures the Port of Southampton with complete surveillance solutions
As the UK's busiest Cruise Port, and home to the second largest container port in the UK, the Port of Southampton believes it is imperative to provide relevant video surveillance across its large property portfolio. Every day, a huge volume of passengers and cargo pass through the Port, including travellers on some of the world's largest cruise ships and the majority of motor vehicles exported from the UK, which arrive at the Port by train and transporter. VIcon expansion throughout port facilities The installation of Vicon cameras and ViconNet video management solutions began with the installation of high-performance Surveyor PTZ domes at the port's fourth cruise terminal, and the subsequent request of the Port's security team for software that could maximise the video quality obtained from these cameras. The success of this initial project has resulted in the expansion of Vicon solutions through much of the port facilities, including over 200 cameras and over 20 hybrid DVRs located across the port, including the cruise terminals, the dock gates, car parks and to monitor marine traffic. The installation also includes software for capturing license plates and drivers' faces at the dock gates and alarm-triggered recording of video to monitor the rail crossings.
Featured white papers
Understanding the trade-off between image resolution and field of view
Download
A blind spot in governance, risk and compliance
Download
H.265 High Efficiency Coding: Video compression for security applications
Download