LILIN CCTV Digital Video Recorders (DVRs)
(46)
Browse CCTV Digital Video Recorders (DVRs)
Digital video recorder (DVR) products updated recently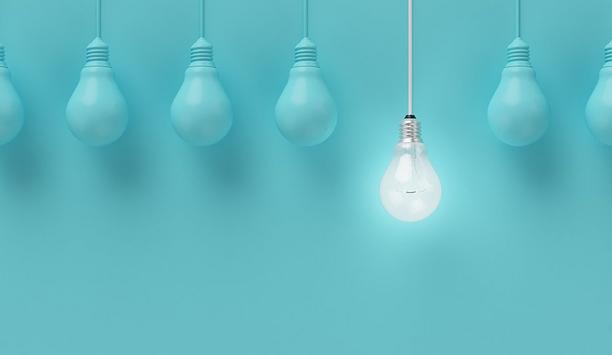 The intrinsic role of lighting for video surveillance clarity and performance
The sound of sirens in the distance is commonplace, nowadays. Whether related to a medical emergency or everyday crimes, such as theft, property crimes, and so on, we're all accustomed to hearing these sirens by now. It is worth noting that many incidents that police respond to take place at night. According to a recent report by the Sleep Judge, more than half of murders, manslaughter, sexual assaults, robberies, aggravated assaults and motor vehicle thefts happen long after the sun has set. To anyone looking to address the round-the-clock security challenge, deploying the most comprehensive surveillance solution is a must, and this means, looking at the instrumental role illumination plays in video capture. Limitations of traditional video surveillance For surveillance cameras relying on video analytics and artificial intelligence (AI) to deliver functionalities such as facial recognition, license plate reading and motion detection, nighttime crimes can pose something of a problem. Without adequate illumination, images from video cameras are grainy and unusable.If surveillance cameras can't be used to prevent, detect and/or resolve crimes that occur in these areas, the entire security operation is obsolete Without proper lighting, potential criminals and moving objects essentially become indistinguishable, at night, thereby inhibiting even the most advanced security technologies. This limitation of traditional surveillance technology not only hinders immediate police response, but it also stops crime investigations dead in their tracks. Often, without video evidence that is clear and discernible, conviction in a court of law is next to impossible. A common response to this issue is to place security cameras near streetlights or well-lit areas. After all, according to NPR, street lights are effective in deterring crime, as "there are people such as neighbors, pedestrians, or police, to actually see suspicious activity." However, even if streetside and primary entrances are well lit, the areas that still need most to be surveilled are rear or side doorways shrouded by darkness, unlit back alleys, and so on. If surveillance cameras can't be used to prevent, detect and resolve crimes that occur in these areas, the entire security operation is obsolete. Best-in-class security solutions must be able to see everything, day and night. A purpose-designed illumination solution Addressing this issue is easier than you might think. Much like a human eye needs some sort of light to "see," so does video surveillance technology. Integrating external illuminators into a security solution can optimise camera performance exponentially, expanding a camera's video capture and coverage abilities and ensuring the operation of video analytics, day and night. Opting for an external illuminator allows system integrators to select a device that matches the exact emission range of a camera's field of view (FOV). The result is an evenly lit visual field, where captured images are clear and effective for security purposes. The two most common options available to integrators include infrared (IR) and white light illuminators. Each technology is built to optimise particular deployments, depending on their needs. Infrared versus white light IR illuminators emit IR light, which is invisible to the human eye and perfect for covert surveillance operations. When cameras need to be able to detect potential threats over long distances, IR illuminators are perfect for the job as they typically have longer emission ranges. IR illuminators are optimal for surveillance operations in license plate recognition, border patrol, safe cities, theme park, and medical sleep lab applications.Cameras deployed without proper illumination are rendered blind, especially at night If an end user needs to implement full-color video analytics for identification purposes, such as facial, object and license plate recognition, white light illuminators are undoubtedly an integrator's best bet. IR illumination and traditional thermal security cameras, after all, are only able to provide black-and-white images, whereas object recognition software often identifies objects based on their color. White light illuminators installed alongside AI-powered surveillance cameras enable enhanced video image clarity, which, optimises video analytics performance. When customers want to physically deter suspicious activity, deploying white light illuminators is effective. A recent study out of Crime Labs New York found that businesses that deployed visible lights to deter crime "experienced crime rates that were significantly lower," which "led to a 36 percent reduction in 'index crimes'". On top of all this, LED based white lights operate at low running costs and typically have long lifespans, saving end users thousands of dollars a year in energy costs without having to sacrifice surveillance optimisation. External versus built-in illumination Security customers looking to use lighting to deter crime and improve the performance of video surveillance may consider "all-in-one" solutions, as some cameras have LEDs (light emitting diodes) built into them. These LEDs typically encircle the lens and therefore shed light in whatever direction the camera is pointed. However convenient these may seem, built-in illumination can cause problems. First, LEDs built into cameras and next to other electronic components often cause heat to build up, which attracts insects that can trigger motion detection and obstruct a camera's view. This heat buildup also shortens the LED lights lifespan. Built-in LEDs also tend to create "hot spots" with glare and reflection back into the camera, often because these lights only cover a 30-degree field of view (FOV), even though the average camera's FOV is 90 degrees. This issue can severely limit a camera's visibility, essentially rendering those remaining 60 degrees dark and unusable. All in all, when integrating lighting solutions into your security deployment, a cost-effective solution that enhances a camera's video capture and coverage abilities, are external illuminators because they offer flexible choices of field of view and distances. Best-in-class security solution When it comes to criminal conviction in a court of law, "seeing really is believing." Cameras deployed without proper illumination are rendered blind, especially at night, just as any security officer would be when patrolling the same unlit area. To guarantee end users the most reliable and highest performing security solution, consider integrating best-in-class illumination into your offerings.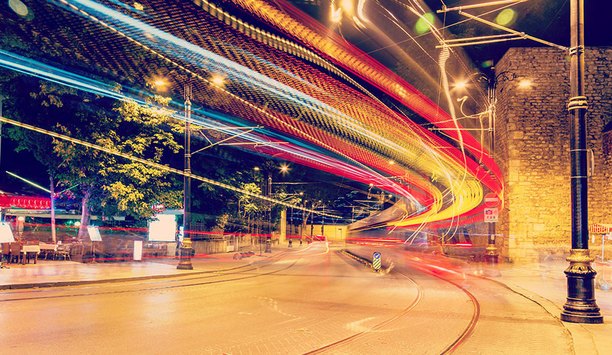 ONVIF Profile T and H.265: the evolution of video compression
In today's market, efficient use of bandwidth and storage is an essential part of maintaining an effective video surveillance system. A video management system's ability to provide analysis, real time event notifications and crucial image detail is only as a good as the speed and bandwidth of a surveillance network. In the physical security industry, H.264 is the video compression format used by most companies. Some companies also employ H.264 enhancements to compress areas of an image that are irrelevant to the user at a higher ratio within a video stream in order to preserve image quality for more important details like faces, license plates or buildings. The H.265, H.264's successor, will be increasingly used for compression in the future. Some companies are already using H.265 in their cameras and video management systems, while a host of other manufacturers are certainly preparing for its broader adoption in the years to come. Video compression technologies Reduced bandwidth and storage requirements are the primary benefits of video compression technologies Reduced bandwidth and storage requirements are the primary benefits of video compression technologies. In some cases, H.265 can double the data compression ratio of H.264, while retaining the same quality. Increased compression rate translates into decreased storage requirements on hard drives, less bandwidth usage and fewer switches – all of which reduce overall costs of system ownership. H.265 compression delivers a lower bitrate than H.264, which is relevant to end users and integrators because the lower bitrate reduces strain on hardware and can reduce playback issues. It's very important that the compression format that is used is supported in all of the different components of a system: cameras, desktop computers on which the VMS is running and the VMS itself. It is also good for end users and integrators to understand the basics of video compression. Having a basic understanding of compression allows users to tweak settings to reduce bandwidth usage even more. Many cameras come with default settings that can be changed to ultimately reduce costs. ONVIF physical security In the physical security industry, ONVIF is working to incorporate into its specifications the use of new formats such as H.265 but is not directly involved in developing the compression standards themselves. With Profile T, the new ONVIF video profile released will employ a new media service that is compression agnostic. This means that it can support new video compression formats, including H.265, as well as new audio compression formats, with the ability to include new video and audio codecs as needed in the future without having to redesign its media service. In the physical security industry, ONVIF is working to incorporate into its specifications the use of new formats such as H.265 Standardisation organisations that are directly addressing new compression standards include the International Telecommunication Union (ITU), the Moving Picture Experts Group (MPEG) and a joint commission of the International Organization for Standardization (ISO)/International Electrotechnical Commission (IEC), which is addressing the coding of audio, picture, multimedia and hypermedia information. Other compression formats on par with H.264 and H.265 are being developed by companies such as Google. H.265 compression formats Using products that employ H.265 compression will reduce costs through bandwidth reduction, as will changing default settings on cameras, which are often conservative. Having a basic understanding of compression formats and how to tweak camera factory default settings also gives integrators the ability to further reduce bandwidth for added costs savings and increased system performance. These enhancements will analyse which parts of an image are most important and adjust local levels of compressions accordingly It is also worth noting that H.265 enhancements will likely be developed by camera manufacturers to further reduce bandwidth, as was the case with H.264. These enhancements will analyze which parts of an image are most important and adjust local levels of compressions accordingly. While H.265 itself is ready for prime time, its value as a tool for IP-based surveillance systems is dependent on support for the codec in all parts of the system – the VMS, server hardware, graphics cards and camera. Though widespread H.265 adoption is predicted, providers of these components are jumping on the H.265 bandwagon at different rates of speed. ONVIF is including support for H.265 in its new video profile, Profile T, because it believes it will become the most widely used compression format and ONVIF recognises the need to anticipate that migration as a future need of the industry. The new media service, which will be implemented with Profile T, will be future-proof in that when new compression formats are released in the future, ONVIF can adopt them very quickly. That flexibility will definitely help integrators.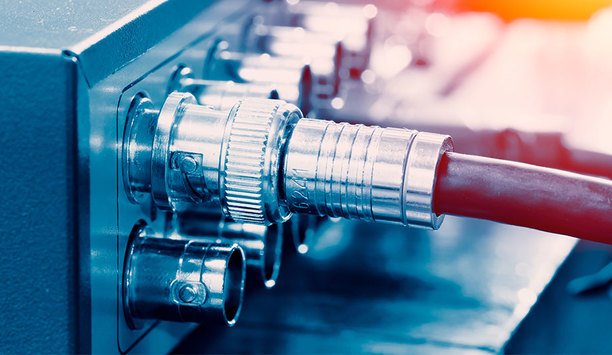 HD over Coax provides cost-effective video surveillance upgrade
According to IHS Market, it is estimated that there are over 60 million security cameras in the United States, and other reports say these cameras capture more than four billion hours of footage per week. Over the last decade, IP camera technology has dominated the conversation as it has provided users with a broad offering of enhanced image quality and features. With a large percentage of existing security systems relying on analogue, many end users looking for high definition (HD) video quality have been forced to take on a complete system overhaul. Infrastructure overhaul for HD video To make the switch, customers would need to change everything, from cameras to hardware to wiring– not to mention the lengthy installation process that would ensue. IP cameras also require higher Internet speeds and more cloud space. Whether constrained by budget, bandwidth or storage, many end users have been unable to adopt this new video surveillance method.Thanks to technological advancements within the security industry, HD over Coax offers a viable solution for integrators and end users alike Thanks to technological advancements within the security industry, HD over Coax offers a viable solution for integrators and end users alike. By utilising the current Coaxial cables, this offering yields high definition video, while requiring minimal infrastructure changes and is an optimal surveillance choice for security customers. Plus, with new advancements and updates being made frequently to this technology, there is a solution for every security need. The enhanced alternative of HD over Coax has been warmly welcomed in the security industry, thanks to its simple solutions and ever-evolving features. Many new analogue HD cameras are "plug and play," able to connect directly to existing Coaxial cables. This eliminates the need for a complete system change, creating cost-savings for the end user and an enhanced video quality offering. Easy solutions for HD video As a result, integrators can cost-effectively upgrade their customer's surveillance solution while using their legacy infrastructure, making it an attractive option for end users and an easy sell for dealers. Latency in video is another common issue with network-based camera systems, where even the slightest delay in video surveillance can hinder security response HD over Coax cameras themselves are always expanding and evolving to meet a wide array of security needs. With the introduction of fisheye and multi-sensor cameras, users now have a multitude of coverage options, not to mention the introduction of 4K bringing resolution options to the same level as IP. Some newer technologies are even touting 4K cameras paired with 4K digital video recorders (DVRs) made specifically for analogue systems. Longer cables grant transmission for up to 1600 feet, double the distance of standard analogue solutions, and triple that of IP systems. This single cable is able to transmit both HD video and audio. Recently, broadcast quality audio over Coax has become available in limited models, a substantial improvement over older analogue technology, which was unable to transmit audio. Stopping video delay Latency in video is another common issue with network-based camera systems. Even the slightest delay in video surveillance can hinder security response. IP cameras are forced to compress and packetise their video for transmission. The outcome of this is a reduced number of images per video, which in turn causes delay. HD over Coax on the other hand, delivers an unlimited amount of HD images in real time, with smooth motion and impressive clarity. Additionally, the point-to-point transmission delivers uncompressed video free of lag. Another touted benefit is that, unlike IP networked cameras, analogue systems provide a more secure video transmission. With so much sensitive information housed on a businesses' network, adding another point of network access through an IP camera can create concerns for cyber security risks. HD over Coax delivers an unlimited amount of HD images in real time, with smooth motion and impressive clarity Preventing network hacking With HD over Coax, the physical connections between the camera and DVR prevent network hacking. By keeping the video surveillance system offline, security professionals are able to direct their attention to the physical threats at hand, rather than having to focus on deterring cyber security risks. One of the primary difficulties of deploying HD video solutions is the fact that many older systems utilise a wide variety of HD standards and platforms. To make matters more complicated, after HD over Coax was brought to market, manufacturers raced to create their own version of this technology. Today, the most popular proprietary standards are HD-CVI, HD-TVI and AHD. However, integrators and customers found that attempting to manage multiple HD technologies proved to be near impossible.Integrators and customers found that attempting to manage multiple HD technologies proved to be near impossible Diversifying surveillance through one DVR To combat these issues, manufacturers have introduced products with more flexibility to their portfolios. One example of this is the penta-brid DVR which grants the ability to seamlessly integrate multiple technologies deployed across one application. This means that systems with diverse camera brands and technologies, such as a mix of HD-CVI, HD-TVI, AHD, analogue or IP, can be connected through one DVR. For many end users with legacy analogue systems, penta-brid DVRs give them greater freedom to choose between a variety of solutions, rather than being limited to one option. With video resolution increasing, the space needed to store the footage is similarly rising. Penta-brid technology has been able to adapt to these evolving needs, giving users ample storage space to house the HD and 4K surveillance video with some of the newest models including H.265 compression. HD casino surveillance made simple For casinos, HD images are critical for identifying unauthorised personnel and unlawful behaviours to create a safe environment for guests and staff While HD over Coax is beneficial to many end users and integrators, those in the casino and hospitality markets find it crucial. With a combination of high profile guests, large amounts of cash on hand, constant crowds and strict industry regulations, reliable video surveillance is a must. Deploying new IP systems comes at a stiff price. When looking to upgrade their video surveillance, casinos must also be mindful of the installation process. When moving to an IP-based system, ripping out old wires and replacing them with new is the standard practice. This practice can be both disruptive and costly, not to mention gaming regulations require casino activities be monitored at all times so a complete system shutdown would result in revenue loss. This cost can be hard to justify, especially when the current legacy analogue system remains in working condition with only the lower image resolution to date it. For these scenarios, the most cost-effective option is to leverage the legacy infrastructure, replace the existing cameras with new devices, and reap the benefits that HD video has to offer without any lapse in security. For casinos, HD images are critical for identifying unauthorised personnel and unlawful behaviours to create a safe environment for guests and staff. HD over Coax cameras now offer the same resolution as IP cameras with a plug and play approach, that cuts down on expense without sacrificing quality. For businesses and applications that are unable to adopt IP technology, whether it be cost or time prohibitive, HD over Coax now features most of the same benefits IP has to offer without breaking the bank. By providing clear images in real time, maximising existing infrastructure, and affording cyber security benefits, HD over Coax provides an attractive solution for many end users and integrators.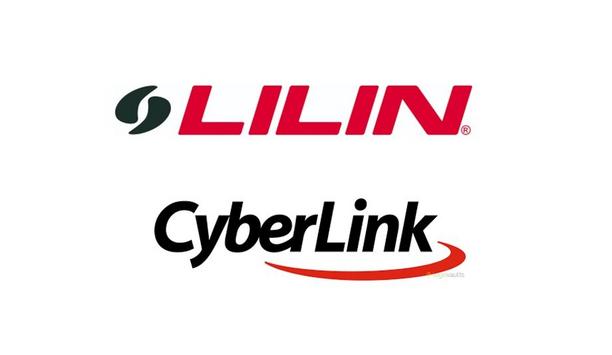 LILIN and CyberLink enter strategic partnership with facial recognition system integration to offer one-stop intelligent security solution
LILIN, a globally renowned manufacturer of IP video cameras, recording devices, and software, announced a strategic partnership with CyberLink, a pioneer of AI and facial recognition technologies to strike business opportunities for facial recognition. Together, CyberLink's FaceMe AI facial recognition engine will be integrated into the LILIN facial recognition system to create comprehensive smart security and smart retail solutions. FaceMe AI facial recognition solution CyberLink's FaceMe AI facial recognition engine achieves up to 99.7% accuracy of the NIST FRVT test, ranked No. 1 in Taiwan, and when combined with LILIN's smart security solutions, enables one-stop smart security, data analysis and warning system service. LILIN's smart security solution is suitable for access control management of commercial offices and factories and can provide business analysis for the restaurant and retail industries as well. AI facial recognition system LILIN's AI facial recognition system not only has the advantage of '3 High' elements, encompassing a 'High' recognition rate Along with over 40 years of experience in IP video manufacturing and development of IP cameras, recording devices and software, LILIN continues to pursue innovation. LILIN's AI facial recognition system not only has the advantage of '3 High' elements, encompassing a 'High' recognition rate, 'High' capacity, up to 100,000 face database and 'High' elevation angle to be recognised, but also supports multiple image inputs, and image search facial recognition, making it easy to distinguish the trajectory of personnel. Furthermore, companies can create file identification through a photo of the ID, and use one-stop central management to synchronise the data immediately, greatly reducing the precious time spent on complicated processes! Intelligent security solutions "LILIN has many years of smart security experience, providing insight into the market's needs for creating a comprehensive intelligent security solution. LILIN is pleased to partner with CyberLink and integrates FaceMe into our facial recognition system to strengthen smart retail, smart healthcare, smart factory, and smart business applications. Through continued efforts, I believe that LILIN will provide the most advanced total security solution for global customers." said Mr. C.C. Hsu, LILIN's President. "If there was ever a field worthy of continued research and innovation, it's security," said Dr. Jau Huang, CEO of CyberLink, adding "Without a doubt, LILIN is a globally renowned provider and manufacturer of IoT devices and CyberLink is a worldwide pioneer developing facial recognition applications for connected devices. Together, we are setting a new standard for what makes a place secure by bringing to market new technologies that make our customers safer, and our businesses smarter."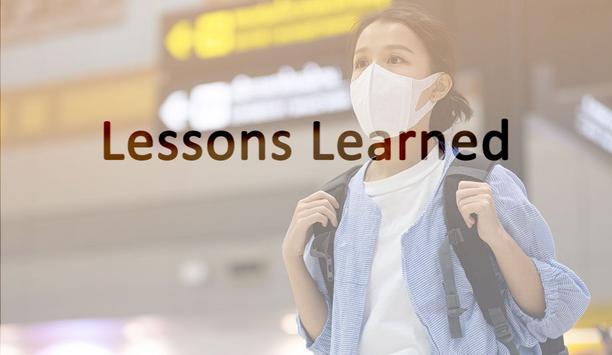 Lessons Learned with Merit LILIN: What is the most innovative COVID-19 solution?
The COVID-19 pandemic is the defining global health crisis of our time. In order to be able to fight against it, mask detection and temperature measurement have become daily routines for everyone. In this situation, Merit LILIN, with over 40 years of experience in IP video manufacturers of IP cameras, recording devices, and software, have created a cost-effective COVID-19 solution to ensure end-user health and safety. Temperature measurement Many solutions should provide temperature information, with alert settings that trigger alarms when temperatures are high. The main component of LILIN Temperature Measuring Camera is a dual-lens camera with two sensors, one a visible image lens and the other a thermal array sensor. This design not only provides temperature information and color image information but also high-temperature alert settings when the temperature exceeds. Mask detection With COVID-19 rules and regulations now incorporating person protection equipment such as masks, many solutions are now geared towards mask detection. LILIN has its own mask detection AI, which can be run on an i3 CPU-supported PC. Using the LILIN AI system and Aida NAV server, the system can recognise if the person is wearing a mask or not. If the system identifies a user that is not wearing a mask, an alert goes out with an image of the person. It allows the application to run automatically and enforces the wearing of masks in many situations. A notification is sent to an administrator when an image of a person is captured. Social distancing measures In addition to temperature measurement and mask detection becoming daily epidemic prevention matters, maintaining social distance is extremely significant as well. Through the LILIN Aida detection system, people can calculate the social density and use it with alarm notifications, if an area exceeds the density threshold. Moreover, the LILIN COVID-19 solution has a wide range of applications in different sectors, including schools, public transportation systems, offices, retail and more. By doing so, extensive safety measures can combat COVID-19, providing the public with intelligent epidemic prevention solutions, through innovative AI detection systems.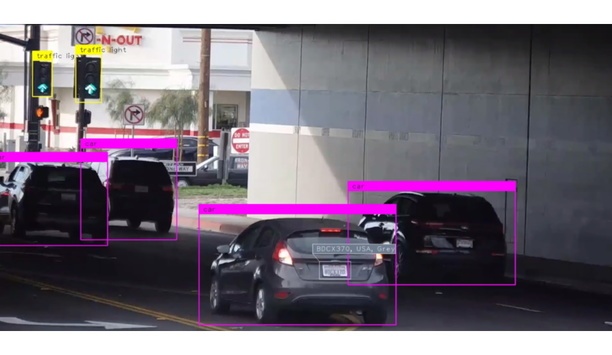 LILIN transforms intelligent traffic systems with the AIDA traffic management platform
With the introduction of the AIDA Traffic Management platform, LILIN has transformed Intelligent Traffic Systems from expensive, often inaccurate, and inflexible computer-vision solutions into a new simplified platform with embedded Artificial Intelligence (AI) that learns, adapts and detects every detail of street-level vehicle activity. Engineered for seamless integration into LILIN Windows®-based VMS products including Navigator Control Center, Navigator Corporate, and Navigator Enterprise, AIDA Traffic Management installs on the edge and uses metadata to bring real-time traffic data to organisations and municipalities. Enforcing parking and traffic violations AIDA is purpose-built for a flexible range of ITS applications, making each user-selected function completely automated and cost-efficient. For example, AIDA can extract data from vehicles traveling on multi-lane highways or urban streets, allowing municipalities to better enforce parking and traffic violations, recover stolen cars, or assist law enforcement in Amber Alerts. AIDA can recognise 12 licence plates per second on vehicles traveling up to 125 miles per hour AIDA can recognise 12 license plates per second on vehicles travelling up to 125 miles per hour, casting an astonishingly wide net. Police can store and later access this data, enabling investigators to zero in on a suspect's whereabouts and behavioural patterns. Besides monitoring cars, trucks and motorcycles, AIDA can detect pedestrians loitering or entering restricted areas. Capturing vital operational data In a parking lot, AIDA can compare licence plate data to pre-defined lists of allowed or excluded vehicles before taking an appropriate action, such as opening a gate or generating an alert if an unauthorised vehicle enters an area as a value-added service. It can also locate available parking slots and broadcast this information to incoming cars. In addition to its security role, AIDA can capture vital operational data about parking infrastructures, including the number of cars served by time, day, and length of stay. This data can then be applied to help optimise a staffing schedule and maximise the profitability of a parking lot's rate structure. AIDA removes the hassles of traditional computer vision techniques that require extensive, CPU-draining image processing. In contrast, AIDA software incorporates an AI engine that is instructed to learn what to look for and is able to run multiple models on distributed AI CPU, GPU, and VPUs.
Related white papers
Security investments retailers should consider for their 2021 budget
Understanding video management systems
Five things to consider for AI with video technology