DALI CCTV Digital Video Recorders (DVRs)
(14)
Browse CCTV Digital Video Recorders (DVRs)
Digital video recorder (DVR) products updated recently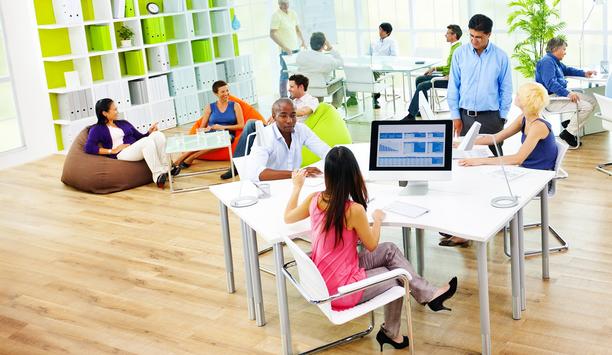 4 smart ways to use security to power the business of the future
In the new era of work, our relationship with the workplace is defined by flexibility and mobility. Employees are working across the home, office, and blended spaces more than ever before, as well as working varied hours to suit the modern work schedule. This new hybrid workforce model holds the potential for more diverse talent and better productivity, but it also comes with its challenges – one being how to ensure security, health, and safety in the workplace. Strong and smart security ecosystem While nearly one-third of companies report that they've implemented a hybrid model, according to a recent survey by STANLEY Security, many still have much to do to prepare their office for the future. Building a strong – and smart – security ecosystem is crucial in preparing for the future. As such, businesses should consider technologies that help protect their people, as well as safeguard their assets, optimise their operations, and secure their network. 1)Protect your people Implementation of a security ecosystem combines health, safety, and security hardware and software solutions seamlessly Nearly 60% of mid-market and enterprise businesses across the UK and US report that the health and safety of their employees and customers are a primary concern when implementing modern and hybrid working models. This begs the question: How can businesses create a safe and healthy work environment when 59% are planning to bring employees back on-site in some capacity within the next 18 months? The answer lies, in part, in the implementation of a security ecosystem that combines various health, safety, and security hardware and software solutions seamlessly. Integrating platform Nearly half (46%) of business decision-makers say they are interested in adopting an integrated platform such as this. This means integrating traditional and digital security solutions, then leveraging the data and insights they produce to further enhance the workplace experience. Take this example: With employees and visitors moving in and out of the office at different times, a business may lack oversight of occupancy or density levels, people flow, workspace scheduling, visitor check-in processes, and more. However, with visitor management, access control, and other building/business systems integrated, employees can reserve a workspace for a specific date and time and be granted access to the building. Leveraging AI and machine learning Visitors can pre-register, answer a health screening questionnaire, and receive a mobile credential before arriving. Once the visitor arrives on-site, the system can alert the respective department – all without the close contact typically required for traditional visitor check-in processes. When layering artificial intelligence and machine learning on top of the data, a business may identify trends in people flow and opportunities to optimise congested areas. They may also see that certain rooms within the building get more use than others and leverage these insights to manage their space more effectively. All of this is powered by a security ecosystem that can help a business better protect its people while realising other benefits in the process. 2) Safeguard your assets Businesses are concerned about the security of their assets when it comes to the hybrid workforce model Even more, businesses are concerned about the security of their assets when it comes to the hybrid workforce model. About 72% of leaders say this is, in fact, their primary concern with the hybrid approach. This figure isn't surprising when you consider the impact of the pandemic, which left many businesses closed either temporarily or permanently, with few people allowed on-site to manage facility operations. As a result of the pandemic, we saw tech adoption accelerate at an astonishing rate – simply because businesses had to implement cloud and remote technologies to survive during a time when buildings were closed indefinitely. Remote management and visibility This was particularly true for security solutions, such as cloud video surveillance and cloud access control solutions like wireless IoT-connected locks. Nine out of 10 businesses (91%) report that they have already implemented cloud security technology; of those, nearly half (48%) stated that this was due to the pandemic. These technologies allow for remote management and provide visibility into business operations at the same time. In a retail setting, for example, cloud video surveillance allows businesses to identify and track not only criminal activity, but also foot traffic patterns, peak operating hours, staff shortages, and more. Loss prevention strategy When integrated with the retailer's point-of-sale (POS) system, businesses can gain greater insights into their traffic counts, end cap effectiveness, loyalty card activity, and a variety of POS exceptions, such as high-dollar transactions, repeated transactions, excessive returns, employee discounts, and more. For retailers especially, a security ecosystem means a more efficient loss prevention strategy that helps safeguard assets and profits. 3) Optimise your operations The "future of work" is still very much a work in progress, but one thing is clear: Businesses are looking for ways to increase efficiencies, drive cost savings, and, ultimately, optimise their operations – especially now with the challenges posed by price inflation. A relatively untapped opportunity for businesses to achieve these goals lies within their security infrastructure. Security technology and solutions gather incredibly rich data which, when unlocked, can help businesses understand how their buildings are being used, when the busiest times are, where there are highly trafficked areas, and more. Leveraging cloud video surveillance systems, businesses could identify emerging staff training needs Cloud video surveillance systems For example, by leveraging the insights produced by cloud video surveillance systems, businesses could identify emerging staff training needs, which could ultimately result in improved employee satisfaction and reduced attrition. However, much of this data sits untouched within the infrastructure, leaving businesses unaware of the opportunities in front of them. 44% of businesses that currently use a cloud security system for its primary use say they want to know how else this technology can be utilised, and an additional 20% aren't even aware that it could be used in other ways. AI and analytics The interest in adoption is promising for the office of the future, especially when we see that the majority of businesses (78%) would consider using AI and analytics technologies to optimise their operations, helping their business to operate more effectively and efficiently. The increase in adoption of cloud technology – paired with the rise in interest in AI, machine learning, and advanced analytics – could make it possible for businesses to uncover invaluable insights from their security infrastructure and leverage them to adapt and build business resilience. 4) Secure your network Advanced technology help businesses improve their cybersecurity, making it harder for hackers to gain entry With cyber threats becoming more prevalent, businesses are increasingly looking to secure their networks and protect their data. More than half (54%) of those surveyed expressed interest in using AI, machine learning, and advanced analytics to secure their network by identifying and eliminating cybersecurity threats. Advanced and automated technology can help businesses improve their cybersecurity, making it harder for hackers to gain entry to the larger corporate network. Modern cybersecurity tools that use AI and machine learning can detect anomalies in network traffic or alert and act on suspicious behaviour. Cybersecurity software For example, if an IoT device suddenly begins broadcasting and establishing connections with multiple devices, cybersecurity software could detect this abnormal behaviour, send an alert, and suspend traffic or quarantine an endpoint immediately – saving precious time during a potential breach. A single data breach could result in widespread distrust from workers and customers, potentially leading to decreased business as well as litigation issues. As such, businesses need to take action to update and strengthen their defences so that they can avoid downtime and continue to operate with peace of mind. Prepare your business for the future Businesses will continue to look for more ways to extract value out of their existing infrastructure, including their security technology. For many, the tools to do so are already in place, it's just a matter of unlocking the insights with a security ecosystem. With such an ecosystem – one that helps protect a business' people, assets, and network, while optimising operations – companies can better safeguard the future of their workspaces and usher in the new era of work with confidence.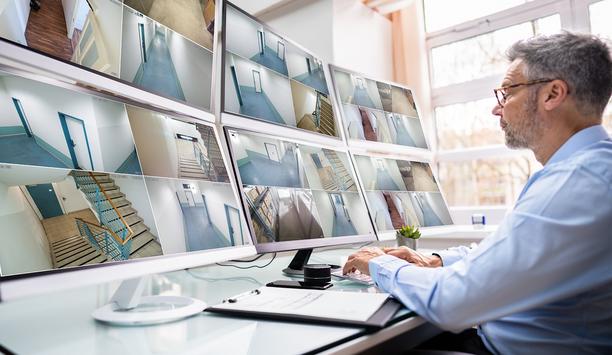 How are new management systems innovating the hospitality industry?
Technology has certainly become an intrinsic part of our day-to-day lives, from the retail industry, to food and beverage outlets, and even within the health and fitness industry. It's all around us, in varying formats, making processes more efficient. It has refined some of our older approaches, and in the hospitality industry, this is certainly true. Technological advances are leading the way forward for the future of hotels, and with the sector now free from COVID-19 restrictions, venues are looking for ways to improve the guest experience with technology. A staggering recent statistic has suggested that 75 percent of activities in hospitality could one day become automated — so where exactly are we heading on this journey into the future of hotels? Join Cairn Collection, owner of The Stirling Highland, and explore a whole host of innovations that are changing the face of hotel management systems. The 21st-century check-in desk The breadth of technology that is slowly becoming more widely available is transforming the hospitality industry The digital age is constantly finding new ways to innovate and prove its value and worth for modern consumers, and the breadth of technology that is slowly becoming more widely available is transforming the hospitality industry. In the past, connotations of a check-in desk were long queues and excessive pieces of paper — from room service menus to a mini catalogue of highlights of the local area. Technological innovations such as face recognition are one of the major ways that this process is changing. Using artificial intelligence A handful of hotels have already trialled or introduced artificial intelligence (AI) into their daily running, and it looks set to become far more mainstream by 2025. From paying the bill by using biometrics to allowing hotel managers to handle data more efficiently, AI looks set to be welcomed with the potential for it to reduce costs by 13 percent. The entire hotel check-in process could become automated, making one of the most established parts of the hotel experience redundant — but staff could be freed up to engage with customers, allowing them to get into their rooms quicker in the meantime. Many venues have even gone fully paperless when it comes to checking in, choosing instead to upload the process to cloud computing systems where information can be stored and viewed by connected devices. Convenience is the key More hotels operate their room unlocking facilities through mobile phone-connected technology, NFC After having checked in to a hotel, guests will want to explore the room that they've booked. Doing so has never been easier, and the classic magstripe locks which were once the most commonly used method of accessing hotel rooms are being progressively phased out. More and more hotels now operate their room unlocking facilities through mobile phone-connected technology, near-field communication (NFC). This technology allows for data transfer at up to 424 kb per second, and it is enabled when connected devices come into contact with each other. Mobile key systems Most mobile key systems require guests to download and activate a key through the hotel's digital app, and upon arrival, they can use the activated key to unlock the door to their hotel room. Combined with online/digital check-in services, guests can use the e-key to check in early or at a time that suits them best, knowing that they don't have to wait around to pick up a physical key. Small touches like this build a sense of brand familiarity for customers, as well as streamline their hotel experience, and this distinguishes them from competitors. Hotel management systems Hotel management systems need to account for the experience that guests have while staying at the venue Of course, hotel management systems also need to account for the experience that guests have while staying at the venue and technology can do a lot to enhance this. Hotels have to innovate the spaces that they are presenting to their customers and technology has become a valuable asset to help enhance customer satisfaction, as the hotel room is certainly not simply a place for rest anymore. Voice-enabled devices Voice-enabled devices are becoming common features in rooms, with popular models such as Google Assistant, Apple's Siri, and Amazon Echo providing guests with information on the local area — if you're looking for the perfect backdrop to the business dinner you're attending, just ask Alexa! Hotels could even record and distribute their personalised voice messaging to help reinforce the brand presence into the technology. Technology can help you attract and retain customers by offering services above and beyond what they'd usually receive A room and then some As the generational switch to millennials and Gen Z continues, the need for an experience has grown and, through a mixture of technology, hotels can cater to these revised consumer needs. From setting up messaging platforms to providing a remote control that monitors absolutely everything in the room — from atmospheric mood lighting to music streaming services and more, a hotel room can be whatever the user wants, and the experience is therefore generated by the customer. Technology doesn't stop advancing, and there are constantly new, refined approaches to hotel management systems that have marked a stark departure from ways of the past. With guests returning after over a year of COVID-19 restrictions, competition for their business is even tougher. Technology can help you attract and retain customers by offering services above and beyond what they'd usually receive.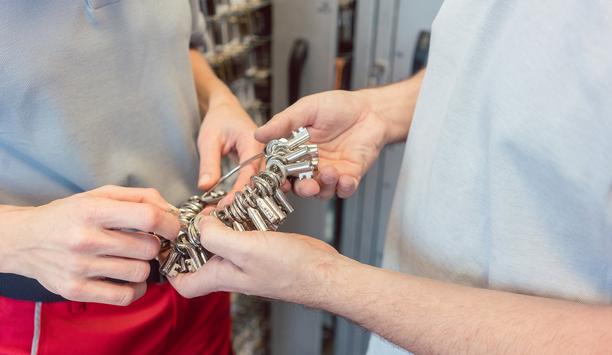 Why is key management so important?
More and more business security practices are going digital. Mechanical keys are still the backbone of most corporate security plans, and it can be very expensive for companies to switch to electronic access control on a large scale. Therefore, enterprises need to choose the most suitable access control system. What is key management? Key management is the process of protecting, tracking, and scheduling mechanical keys. Why is this important? Because the key carries access to sensitive locations and assets within the organisation, when you increase the security of the key, you can enhance the security of these valuable resources. The key management system also controls the cost of using physical keys. The system reduces the overhead caused by key loss or security breaches. Some smaller companies may be able to adopt a paper-and-pencil key management protocol. Larger companies, or those who want to better understand and control keys, usually choose to use an electronic key management system. Key management systems can store and assign keys securely and increase the efficiency of organisation Why use a key management system? The key management system can become the cornerstone of your key control process. At the most basic level, key management systems can accomplish two things that paper and pen systems cannot: they store and assign keys securely, and they increase the efficiency of your organisation's use of keys through automation and analysis. What can key management systems do? 1) Improve access control By better protecting the keys, you can improve the access control to the spaces and devices unlocked by these keys. You can use your key management to simplify the process of providing temporary employees with one-time-key access. In addition, the system can record all their key access records, so that everyone's behavior can be traced. 2) Enhanced accountability traceability The software is a good key management system that can generate reports on key usage, user access requests, access exceptions, and loss. In addition, you can track and audit key usage in real-time. Combined with a comprehensive key control strategy, you will implement better accountability for key use to meet any industry or risk management compliance standards. 3) Reduce costs and prevent losses When an employee loses a key, you will incur direct costs for a replacement key or relocking it when it is lost When an employee loses a key, you will incur direct costs, including purchasing a replacement key or relocking it when it is lost. However, the indirect cost of key loss is usually more significant. This is because employees first spend time looking for the lost key and then process the replacement request, all of which time is not spent on production work. 4) Improve workflow As we discussed, keys are often used in important workflows. The key management system allows you to better control these workflows. A passive electronic lock system, also known as a key-centric access control system, has outstanding advantages in key management. Compared with the electronic access control system, the passive electronic lock system's "passive" characteristics have reduced the update cost for many enterprises.

Secutech highlights mobile app at the Taipei Nangang Exhibition Center in Taiwan
The 16th edition of the show is expected to house more than 560 exibitors under one roof Organised by Messe Frankfurt New Era Business Media Ltd, Secutech 2013 will be held from 24 – 26 April at the Taipei Nangang Exhibition Center in Taiwan. The 16th edition of the show is expected to house more than 560 exhibitors under one roof. The security industry players from around the globe will display the latest products of surveillance, access control, parking equipment, integrated security solutions and more. The Secutech mobile app is now operational. It highlights features such as pre-registration, exhibitor news, show updates and transportation. Mr Parson Lee, Managing Director of the organiser, is delighted with the new move. "Smart phones are now commonly used, and it is essential that the information of Secutech becomes easily reached. With the app, I believe the show participants can know the updates about the show efficiently." One of the biggest pavilions for access control in Asia. Secutech 2013 will present one of the biggest pavilions for access control in Asia. The pavilion is expected to include around 100 suppliers in 1,200 sqm exhibiting area. The portfolio will include access control products for parking, gates, and smart home equipment such as video door phone and control panels. Shenzhen is a manufacturing base for security products in China. Top 50 manufacturers from the region are invited to form the first Shenzhen pavilion in Secutech 2013. In addition, many internationally well-known brands will participate at the 2013 show. The brands include Dahua, Dali and Hikvision from China; Mobotix from Germany; Sparsh from India; Tamron from Japan; HDPRO and Micro Digital from Korea Dynacolor, Everfocus and Vivotek from Taiwan as well as Infinova from US. In order to promote themselves, some brands offer cameras, transmission and access control systems or other featured products to visitors. Trade visitors who pre-register early on the show website or through Secutech mobile app will have a chance to win a product. One of the highlights of Secutech will be the HD SDI demonstration, a unique arrangement to allow visitors to understand the performance of various products. New to this year's show will be a demonstration area which simulates as a bank. The special setting showcases the quality of cameras more effectively. Exhibitors will also have an opportunity to introduce the products and interact with visitors.

Secutech 2011 announces dedicated pavilion for High Definition (HD) / Digital Surveillance products
Secutech Asia 2011 takes place from 20-22 April in TaiwanTo meet an increasing demand for surveillance equipment, Secutech, Asia's leading safety and security fair will feature a new pavilion for HD/Digital Surveillance products at its 2011 show to be held from 20-22 April 2011 at the Nangang Taipei World Trade Centre, Taiwan. The show is organised by Messe Frankfurt New Era Business Media Ltd., a leading integrated media company dedicated to the security industry, organising Secutech trade fairs as well as publishing 12 A&S magazines and operating several websites.Mr Parson Lee, Managing Director, Messe Frankfurt New Era Business Media Ltd. said: "High definition video can yield up to six times more pixels per second than analogue cameras and as a result, it has become one of the fastest growing product segments in the surveillance equipment market. To meet this increasing market, Secutech is setting up the world's first new HD/Digital Surveillance pavilion with 500 booths."This new pavilion is expected to attract 140 exhibitors and industry heavyweights such as ABUS, Dahua, Dali, Everfocus, GKB, HDPro, Hisharp, Hunt, KT&C, Moswell, Pinetron, RapidOS, Tamron, TBT, Videotec and Wonwoo have already signed for the show. Products and services in the new pavilion will range from HD cameras, speed dome cameras, DVR to NVR to video content analysis. Special fringe programme caters to booming HD marketA number of forums and seminars will be organised during the show for the industry players to explore the latest HD trends and practical applications. The HD Surveillance Forum is one of several Global Digital Surveillance Forum (GDSF Asia) events where the world's leading HD surveillance providers will share their insights into key issues such as standards, transmission requirements and new applications. This will be of particular interest to system integrators, IT installers, communications and end users.The Composec HD Surveillance Seminar is especially designed for R&D and project managers. It will feature the most updated technology for WDR sensors, video analytics at edge, real-time compression and other control IC chips, which are widely used in large-scale transportation. In addition, it will cover the topics of storage, display and other interface upgrades and the change to an IP-based system. For further information about Secutech, please visit the event website or contact Ms Veronica Chen at +886 (2) 2659 9080 ext 777 or email her.Secutech is part of Messe Frankfurt's global network of security trade fairs. Messe Frankfurt also organises five other leading security trade fairs: Intersec in Dubai, Secutech Thailand, Secutech Vietnam, Seguriexpo Buenos Aires and Intersec Buenos Aires. For more information, please visit the Intersec website.
Related white papers
Connected video technology for safe cities
Choosing the right storage technology for video surveillance
The borderless control room