Menvier Security Intruder Alarm Control Panels & Systems
(18)
Browse Intruder Alarm Control Panels & Systems
Intruder alarm system control panel products updated recently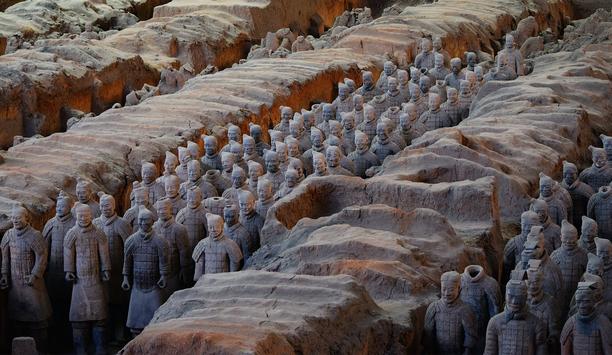 Sensor data fusion for more reliable intrusion alarm systems
Intrusion alarm systems are currently facing a growing number of potential error sources in the environment. At the same time, alarm systems must comply with increasingly demanding legal requirements for sensors and motion detectors. As a future-proof solution, detectors equipped with Sensor Data Fusion technology raise the level of security while reducing the risk of cost- and time-intensive false alarms. This article provides a comprehensive overview of Sensor Data Fusion technology. Anti-masking alarms A cultural heritage museum in the South of Germany for decades, the installed intrusion alarm system has provided reliable protection on the premises. But suddenly, the detectors trigger false alarms every night after the museum closes. The system integrators are puzzled and conduct extensive tests of the entire system. When they finally identify the culprit, it's unexpected: As it turns out, the recently installed LED lighting system in the museum's exhibition spaces radiates at a wavelength that triggers anti-masking alarms in the detectors. Not an easy fix situation, since a new lighting system would prove far too costly. Ultimately, the integrators need to perform extensive detector firmware updates and switch to different sensor architecture to eliminate the error source. This scenario is by no means an isolated incident, but part of a growing trend. Need for reliable detector technology Legal requirements for anti-masking technology are becoming stringent in response to tactics by criminals The number of potential triggers for erroneous alarms in the environment is on the rise. From the perspective of system operators and integrators, it's a concerning development because every false alarm lowers the credibility of an intrusion alarm system. Not to mention steep costs: Every false call to the authorities comes with a price +$200 tag. Aside from error sources in the environment, legal requirements for anti-masking technology are becoming more stringent in response to ever more resourceful tactics employed by criminals to sidestep detectors. What's more, today's detectors need to be fortified against service outages and provide reliable, around-the-clock operability to catch intruders in a timely and reliable fashion. Sensor Data Fusion Technology In light of these demands, one particular approach has emerged as a future-proof solution over the past few years: Sensor Data Fusion technology, the combination of several types of sensors within one detector – designed to cross-check and verify alarm sources via intelligent algorithms – holds the keys to minimising false alarms and responding appropriately to actual alarm events. This generation of detectors combines passive infrared (PIR) and microwave Doppler radar capabilities with artificial intelligence (AI) to eliminate false alarm sources without sacrificing catch performance. Motion detectors equipped with Sensor Data Fusion technology present a fail-proof solution for building security "It's not about packing as many sensors as possible into a detector. But it's about including the most relevant sensors with checks and balances through an intelligent algorithm that verifies the data for a highly reliable level of security. The result is the highest-possible catch performance at the minimum risk for erroneous alarms," said Michael Reimer, Senior Product Manager at Bosch Security Systems. Motion detectors with sensor data fusion Looking ahead into the future, motion detectors equipped with Sensor Data Fusion technology not only present a fail-proof solution for building security. The comprehensive data collected by these sensors also unlock value beyond security: Constant real-time information on temperature and humidity can be used by intelligent systems and devices in building automation. Integrated into building management systems, the sensors provide efficiency improvements and lowering energy costs Integrated into building management systems, the sensors provide the foundation for efficiency improvements and lowering energy costs in HVAC systems. Companies such as Bosch support these network synergies by constantly developing and optimising intelligent sensors. On that note, installers must be familiar with the latest generation of sensor technology to upgrade their systems accordingly, starting with a comprehensive overview of error sources in the environment. Prominent false alarm triggers in intrusion alarm systems The following factors emerge as frequent triggers of false alarms in conventional detectors: Strong temperature fluctuations can be interpreted by sensors as indicators of a person inside the building. Triggers range from floor heating sources to strong sunlight. In this context, room temperatures above 86°F (30°C) have proven particularly problematic. Dust contamination of optical detectors lowers the detection performance while raising susceptibility to false alarms. Draft air from air conditioning systems or open windows can trigger motion sensors, especially when curtains, plants, or signage attached to the ceilings (e.g. in grocery stores) are put in motion. Strong light exposure directly on the sensor surface, e.g. caused by headlights from passing vehicles, floodlights, reflected or direct sunlight – all of which sensors may interpret as a flashlight from an intruder. Extensive bandwidth frequencies in Wi-Fi routers can potentially confuse sensors. Only a few years ago, wireless routers operated on a bandwidth of around 2.7GHz while today's devices often exceed 5GHz, thereby catching older detectors off guard. LED lights radiating at frequencies beyond the spectrum of visible light may trigger sensors with their infrared signals. Regarding the last two points, it's important to note that legislation provides clear guidelines for the maximum frequency spectrum maintained by Wi-Fi routers and LED lighting. Long-term security But the influx of cheap and illegal products in both product groups – products that do not meet the guidelines – continues to pose problems when installed near conventional detectors. For this reason, Sensor Data Fusion technology provides a reliable solution by verifying alarms with data from several types of sensors within a single detector. Beyond providing immunity from false alarm triggers, the new generation of sensors also needs to comply with the current legislature. These guidelines include the latest EN50131-grade 3, and German VdS class C standards with clear requirements regarding anti-masking technology for detecting sabotage attempts. This is exactly where Sensor Data Fusion technology provides long-term security. Evolution of intrusion detector technology Initially, motion detectors designed for intrusion alarm systems were merely equipped with a single type of sensor; namely passive infrared technology (PIR). Upon their introduction, these sensors raised the overall level of building security tremendously in automated security systems. But over time, these sensors proved limited in their catch performance. As a result, manufacturers began implementing microwave Doppler radar capabilities to cover additional sources of intrusion alarms. First step detection technology In Bosch sensors, engineers added First Step detection to trigger instant alarms upon persons entering a room Over the next few years, sensors were also equipped with sensors detecting visible light to catch flashlights used by burglars, as well as temperature sensors. In Bosch sensors, engineers added proprietary technologies such as First Step detection to trigger instant alarms upon persons entering a room. But experience in the field soon proved, especially due to error sources such as rats and other animals, that comprehensive intrusion detection demands a synergetic approach: A combination of sensors aligned to cross-check one another for a proactive response to incoming signals. At the same time, the aforementioned bandwidth expansion in Wi-Fi routers and LED lighting systems required detectors to implement the latest circuit technology to avoid serving as 'antennas' for undesired signals. Sensor data fusion approach At its very core, Sensor Data Fusion technology relies on the centralised collection of all data captured by the variety of different sensors included in a single detector. These data streams are directed to a microprocessor capable of analysing the signals in real-time via a complex algorithm. This algorithm is the key to Sensor Data Fusion. It enables the detector to balance active sensors and adjust sensitivities as needed, to make truly intelligent decisions regarding whether or not the data indicates a valid alarm condition – and if so, trigger an alarm. Advanced verification mechanisms The current generation of Sensor Data Fusion detectors, for instance from Bosch, feature advanced verification mechanisms, including Microwave Noise Adaptive Processing to easily differentiate humans from false alarm sources (e.g. ceiling fans or hanging signs). For increased reliability, signals from PIR and microwave Doppler radar are compared to determine whether an actual alarm event is taking place. Additionally, the optical chamber is sealed to prevent drafts and insects from affecting the detector, while the detector is programmed for pet and small animal immunity. Sensor cross-verification Further types of sensors embedded in current and future generations of Sensor Data Fusion detectors include MEM-sensors as well as vibration sensors and accelerometers. Ultimately, it's important to keep in mind that the cross-verification between sensors serves to increase false alarm immunity without sacrificing the catch performance of actual intruders. It merely serves to cover various indicators of intrusion. Protecting UNESCO World Cultural Heritage in China Intelligent detectors equipped with Sensor Data Fusion are protecting historic cultural artifacts in China from theft and damage. At the UNESCO-protected Terracotta Warriors Museum site, one hundred TriTech motion detectors from Bosch with PIR and microwave Doppler radar technology safeguard the invaluable treasures against intruders. To provide comprehensive protection amid the specific demands of the museum site, the detectors have been installed on walls and ceilings to safeguard the 16,300-square-meter museum site. To ensure an optimal visitor experience without interference from glass walls and other barriers, many detectors are mounted at a height of 4.5 meters (15 feet) above ground under the ceiling. Despite their height, the detectors provide accurate data around the clock while exceeding the performance limits of conventional motion detectors, which clock out at a mere 2 meters (6 feet) catchment area. Integrated video systems The site also presents additional error sources such as large amounts of dust that can contaminate the sensors, as well as visitors accidentally dropping their cameras or mobile phones next to museum exhibits. To distinguish these events from actual criminal activity, the intrusion alarm system is integrated with the museum's video security system. This allows for verifying alarm triggers with real-time video footage at a fast pace: In the case of an actual alarm event, the system alerts the on-site security personnel in the control room in less than two seconds. Added value beyond security Sensor Data Fusion technology provides a viable solution for the rising number of error sources in the environment As of today, Sensor Data Fusion technology already provides a viable solution for the rising number of error sources in the environment while providing legally compliant building security against intruders. In light of future developments, operators can leverage significant added value from upgrading existing systems – possibly without fundamentally replacing current system architecture – to the new detector standard. Added value how? On one hand, the detectors can integrate with access control, video security, voice alarm, and analytics for a heightened level of security. These synergetic effects are especially pronounced on end-to-end platforms like the Bosch Building Management system. On the other hand, the data streams from intelligent detectors also supply actionable intelligence to building automation systems, for instance as the basis for efficiency improvements and lowering energy consumption in HVAC systems. New backward-compatible detectors Bosch will release a new series of commercial detectors by end of 2021, based on the latest research on risk factors for false alarm sources in the environment and line with current legislation and safety standards. Throughout these developments, installers can rest assured that all new detectors are fully backward compatible and work with existing networking/architecture. With that said, Sensor Data Fusion technology emerges as the key to more secure intrusion alarm systems today and in the future. TriTech detectors from Bosch For reliable, fail-proof alarms the current series of TriTech detectors from Bosch relies on a combination of different sensor data streams, evaluated by an integrated algorithm. These Sensor Data Fusion detectors from Bosch combine up to five different sensors in a single unit, including: Long-range passive infrared (PIR) sensor Short-range PIR sensor Microwave sensor White light sensor Temperature sensor Equipped with these sensors, TriTech detectors are capable of detecting the most frequent sources of false alarms; from headlights on passing cars to a mouse passing across the room at a 4.5-meter distance to the detector. What's more, TriTech detectors provide reliable performance at room temperatures above 86°F (30°C) while fully guarding against actual intrusion and sabotage attempts from criminals.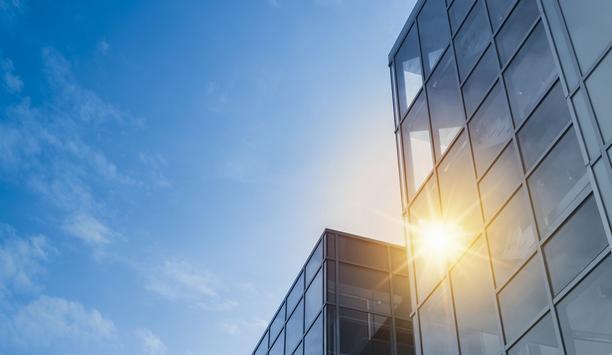 Get the most from investments in building security
From analogue to digital, from stand-alone to interlinked, building systems are in a state of transition. Moreover, the rate of change shows no sign of slowing, which can make it difficult to keep up to date with all the latest developments. If asked to pinpoint the single biggest driver of this revolution, one could point out the growing clamour for platform convergence. A security guard in a building doesn't want to use different systems to check video cameras, fire alarms or if someone has entered a restricted area: – it simply isn't efficient. For similar reasons, a building manager wants a single interface to control heating and lighting to match fluctuating occupancy levels, particularly in a hybrid working model. Applying the digital glue The demand from end-users for system convergence is growing, but to achieve full interoperability you still need to apply some 'digital glue' and that requires expertise. Yet bringing together disparate systems from different manufacturers can be problematic. Just as you get things to work, someone upgrades their solution and your carefully implemented convergence can start to come unstuck. Managing an implementation can quickly become more complicated, today's quick-fix can become tomorrow's headache This is one of the principal issues with all types of new technology; not everyone will choose the same path to reach the desired goal – it's the old VHS/Betamax argument updated for building management and security systems. Managing and maintaining an implementation can quickly become more complicated than it first appears and without proper oversight, today's quick-fix can become tomorrow's technical headache. Effective support for a hybrid workforce Today's hybrid workforce is a response to the pandemic that looks set to become an established part of working life for many companies across the world. Security systems have a massive role to play in facilitating this transformation that goes beyond simple intrusion detection, access control, and video monitoring. They can identify the most densely populated areas in a building to comply with social distancing guidelines and provide efficient use of space. The insights gathered from a security system can also be used to identify patterns of behaviour, which can then be used for planning and directing the use of building space to help create the best possible working environment while also minimising heating, lighting, and air conditioning expenditures. Identity credentials can help manage compliance with industry regulations by limiting access to certain areas Similarly, identity credentials – either biometric or mobile-based – can help manage compliance to industry regulations by limiting access to certain areas only to approved employees. Creating and maintaining the appropriate level of functionality requires a combination of innovative solutions and industry experience. The complete security package It's not just physical security that's important – cybersecurity is a major focus, too. Bringing together both the physical security and cybersecurity realms is increasingly becoming a 'must have' capability. What is evident is that the pace of technological change is faster than ever. Today's functionality simply wouldn't have been possible just a few years ago, while today's leading-edge developments may seem commonplace in five years.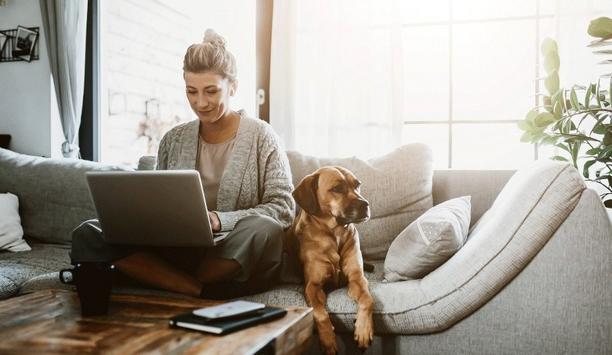 Is hybrid working a red flag for business security?
The 'new normal' was all we heard about when it came to the working model shift after the pandemic hit. Businesses worldwide adopted working from home, and then the hybrid model: a balance of remote work and office work. And according to a recent survey by 451 Research, nearly 80% of organisations surveyed said they have implemented or expanded universal work-from-home policies as a result of COVID-19, whilst 67% expect these policies to remain in place either permanently or for the long-term. With more vacant office spaces, the question is: is hybrid working a red flag for business security? Empty-office days When buildings and office spaces are still active with advanced technology, equipment and assets on show, yet footfall is not as busy as it once was, opportunistic criminals are closely watching and taking note. But what are they learning? Security systems provider, Expert Security UK, investigates our new normal. Offices are nests for expensive, valuable equipment, with maybe the latest technology Instead of a packed, busy office five or six days a week, hybrid working means more empty-office days, which is music to the ears of burglars. Offices are nests for expensive, valuable equipment, with maybe the latest technology and safes sitting there, or potential stacks of cash or company cards. You may be thinking, well, who leaves company cards or cash out? You'd be surprised, especially when business owners think they'll never be a victim, or sometimes, staff make mistakes. Hybrid working model And don't forget, burglars don't always know what's been left and will take their chances. And when a hybrid working model is the 'new normal', that means a lapse in security - at least in a thief's mind. So how worried should business owners be? Well, the latest figures are pretty worrying, but also, not massively shocking. Reiterating the temptation and lure the working model shift has on robbers, Statista recorded a 12-year high for robbery offences in the UK in 2019/2020. When more businesses either shut up shop or sent staff away to home offices, it's not hard to make a connection. These figures reflect how, when given the opportunity, thieves will strike and take advantage. Handing vital information Whether you've decided to go fully remote, it's crucial to review and rethink your business security However, it's worth noting that the lockdowns and empty streets would also have played a part in this spike, and now that we're out of lockdowns with a world back to flipping its sign to 'open', many businesses will be carrying on working from home, but towns, shops, and streets are busy again. Whether you've decided to go fully remote, or have adopted the hybrid model, it's crucial to review and rethink your business security, starting with your social media presence. It's a good idea to review your social media channels. We forget how open we can be on social media, and how our digital presence can actually work as a perfect guide and insight for criminals. All they have to do is follow your channels to pick up on clues. And if you're not giving it a minute's thought about what you're putting out there, you may even be just handing them vital information and helping their plans. Remote working shift Of course, there is information readily available such as your opening times, location etc. But, do you really want/need to show off the new, state-of-the-art tablets you've just kitted your office out with? It can be hard as a business, or even as a social person, to not want to share positive news on social media, but we really do have to stop and think, especially if people know a lot about the company and its remote working shift. It's also a good idea to have a meeting with your staff about a social media policy Maybe share a post about that new, intelligent security system you've installed instead. It's also a good idea to have a meeting with your staff about a social media policy or maybe just a casual chat about best practices, e.g. not to tag the business in a post about their new office gadget etc. Improving business security With fewer office days, you probably won't need to take up as much work space anymore. Maybe some equipment has become more ornamental. Anything you don't use or need, you could sell or donate. If you do have expensive equipment lying around that's not being used, try and make money back from it or store it elsewhere. If you are keeping a lot of expensive equipment in vacant premises, especially fixed equipment and technology, then consider installing bars and shutters over the windows. Whatever your budget, you can improve your business security tenfold with key security measures. One of them being access control. Security gates with access control are incredibly effective at stopping unauthorised people from gaining entry. There are also car park barriers and bollards that are highly effective at keeping any potential getaway vehicles out. Easily portable technology High-quality CCTV is a best friend to any business, but you need to be reviewing it frequently High-quality CCTV is a best friend to any business, but you need to be reviewing it frequently, especially if you've done a perimeter check and noticed any signs of forced entry or damage. Don't forget those signs either, let visitors or trespassers know they're on camera. To fit in with the hybrid working model, static fixtures are becoming redundant. For instance, companies are switching to laptops instead of computers, so that workers can transport them easily to and from the office. This is not only more efficient and convenient, but it means assets are more guarded. It's the same for any other gadgets. Having easily portable technology is good for business, hybrid working, and security. Don't forget about your deterrents. Simple signs to warn people of alarms, CCTV, and even the fact that you don't leave equipment inside overnight can go a long way. Best security technology Thieves are famous for taking their chances. Some will meticulously plan, and many strike at a convenient, opportune time. So having signs in place that show you have high-quality, intelligent security in place can work wonders, making them think twice. It's also worth noting that you may not have the best security technology in place at the moment, but those on the outside don't need to know that; they can be fooled. However, having the best physical security in place is vital, as criminals lurk and will take chances. Keep reviewing your security, especially as your business adapts and reshapes - whether you return back to full office days or carry on the hybrid working model. This guest post was contributed by Danny Scholfield, Managing Director of Expert Security UK.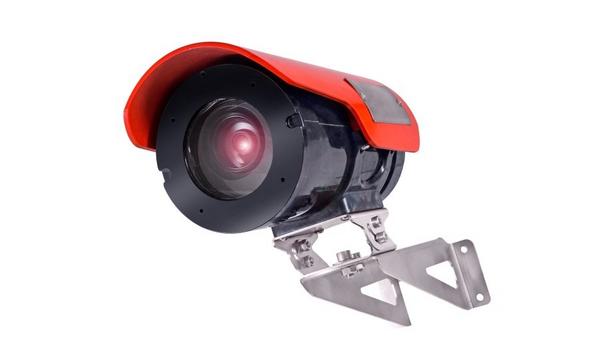 Eaton launches a range of GRP cameras for use in hazardous area communications
Power management company Eaton announces the launch of a pioneering range of GRP cameras for use in hazardous area communications. Corrosion-free and much lighter in weight than their metal counterparts, the new GRP cameras offer end-users significant improvements in a lifetime performance, as well as reduced transportation, operating and maintenance costs. Eaton GRP cameras are ideally suited to remote monitoring of process and security activities in harsh environmental conditions or explosive atmospheres. Their Ex rating, light weight and durability make Eaton GRP cameras an excellent choice for offshore and onshore hazardous area installations, pipelines and processing plants: typically within the oil & gas, chemical and waste treatment industries. Hazardous area applications The cameras are also ideal in grain handling and marine environments such as sea ports, specialist ships and windfarms. Commenting on the launch Brian Taylor, Product Manager, explains: "No other camera manufacturer has launched an Ex camera product in composite material, so Eaton is once again leading the way." No other camera manufacturer has launched an Ex camera product in composite material" "The use of GRP to replace 316 stainless steel or aluminium may seem like a radical move, but Eaton has developed its own, high-grade GRP specifically for use in hazardous area applications, which has been used as the housing material for over 25 years on our Ex range of MEDC sounders, beacons and speakers. Its proven performance in the field means we know that the new GRP cameras will really deliver in terms of durability and reliability, offering Eaton customers compact camera stations with significant weight and performance benefits." Compact camera stations The new GRP camera station range will include three designs – fixed (XFG), dome (XDG) and next-generation PTZ (pan/tilt/zoom) cameras. The XFG is first to market and is certified IP66, IP67, NEMA 4x & 6: making it suitable for outdoor, corrosive, and indoor applications in Zone 1, 2, 21, 22, Class I Div 2 (Gas Groups A-D) and Class II Div 2 (Dust Groups F & G). In addition to the GRP cameras, Eaton offers a complete Ex product portfolio of washer tanks, beacons, sounders, speakers and junction boxes: enabling specifiers and installers to source a full range of hazardous area communication products from a single supplier.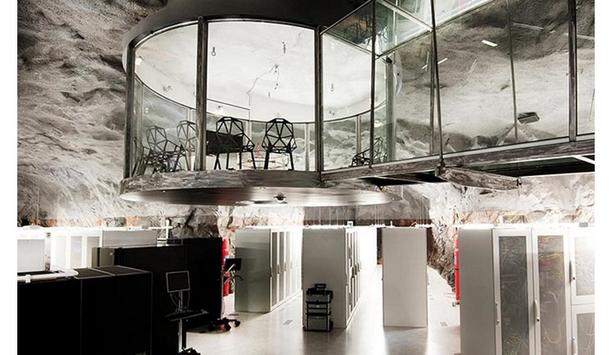 Identiv shares details on why Bahnhof Data Centre is one of the world's most secure buildings
Pionen is a former civil defence centre constructed in the White Mountains Södermalm borough of Stockholm, Sweden in 1943 to safeguard essential government functions. It was transformed into a data centre by the Swedish internet service provider, Bahnhof. Sweden's Bahnhof Data Centre was officially opened on September 11, 2008, and the company continues to use the facility till now. The building is concealed under the mountain and is secured by a 15.75 in (40 cm) thick door and can only be reached by an entrance tunnel. Due to all of these features, the data centre can withstand even a hydrogen bomb. Constructing something exceptional The Bahnhof Data Centre is also a co-location centre. In 2010, WikiLeaks used its co-location services to store its servers. The facility is architected in such a way that it looks like a vision right out of a science fiction movie. Bahnhof purposefully planned its server environment to bring to mind the cinematic look and feel of science fiction movies like Silent Running and Logan's Run. The company has preserved the place's cold war moniker, Pionen White Mountains The Bahnhof Data Centre exists in a previous nuclear shelter about 100 ft (30 m) under the ground. The company has preserved the place's cold war moniker, Pionen White Mountains, and some of its accoutrements. One of the signs near the entrance reads: these doors should be locked at DEFCON1. This extraordinary facility came to life thanks to a distinct design idea, thoughtful use of technology, and a strong aspiration to construct something exceptional. Hydrogen bomb explosion Bahnhof Data Centre facts are as follows: It took 20 months to design and construct the facility. The centre has an IT usable capacity of 800 kW. There are 140 cabinets with a power density of 5.7 kW average per cabinet. There is no particular maximum. Cooling, organised cabling, and electrical wiring are fitted under a 3.3 ft (1 m) deep raised flooring. The facility is located in a site that was initially an army bunker and nuclear shelter during the cold war. The shelter was designed to withstand a hydrogen bomb explosion. It houses the Network Operations Centre (NOC) for all of ISP's operations. They have five (5) data centres in the country, with Pionen being the largest. The facility also serves as a co-location hosting centre, so one can really put their own servers here. It features two Maybach MTU diesel engines and Baltimore Aircoil fans. A team of only 15 senior technical employees work permanently in the facility. Former nuclear bunker The data centre is situated below 30 m of solid granite foundation The Bahnhof Data Centre is a Hollywood-style Swedish data centre situated in a former nuclear bunker, deep in the bedrock right beneath the city of Stockholm. It was constructed to be able to survive a blast by a hydrogen bomb. The building has a total area of 10,764 sq ft (1,000 sq m), with 5,382 sq ft (500 sq m) of hosting area and 2,153 sq ft (200 sq. m) for back-of-house systems. The residual area is for office and personnel spaces. It can tolerate a structural loading of 403 lbs per sq ft (2 tons per sq m). The data centre is situated below 30 m of solid granite foundation. Glass-walled room When one enters the facility, the first thing they will notice are two huge engines that automatically start in the event of a power cut. These are genuine German submarine engines. The mountain walls inside are covered with green plants that makes one feel as if they provide the site with extra oxygen. Excess heat created by the servers is recycled into the local district heating network There is also a massive insulated, circular glass-walled room that floats above the ground, serving as a conference room. The round carpet inside the conference room looks like the moon. For a pleasant work atmosphere, the facility has simulated daylight, conservatories, man-made waterfalls, and a massive 2600 lt saltwater fish tank. Excess heat created by the servers is recycled into the local district heating network, making this facility one of the most environmentally-friendly data centres across the globe. Co-location hosting According to Jon Karlung, CEO at Bahnhof, the exceptional design of the data centre makes it a much-talked-about facility worldwide. If one has been inside the building, they will certainly tell other people about it. The exclusive approach also aids the business to get the word out about their building. It makes them stick out, and as the building provides co-location hosting, they have consumers who often visit the site and work there. These individuals share what they see with others, which creates positive word-of-mouth marketing for the company. Server capacity services Bahnhof has delivered internet and hosting services since its establishment in 1994 Bahnhof has delivered internet and hosting services since its establishment in 1994. In 2006, it came across an exciting prospect to expand its premises and include a subterranean bunker initially serving as an army shelter and nuclear bunker during the Cold War era. In 2007-2008, Bahnhof Data Centre was totally repurposed to become the remarkable facility. Over 4,000 cubic m (141,300 cubic ft) of solid rock was blasted away to create the 1,200 sq m that the company required. The redesigned facility became operational in September 2008, accommodating a huge part of the company's network operations and serving as a co-location centre for a range of businesses and people looking for server capacity services. Human-friendly atmosphere The Bahnhof Data Centre is different from all other hosting facilities across the globe. It was inspired by movies like The Empire Strikes Back and James Bond. The building has an exceptional human-friendly atmosphere, housing magnificent waterfalls, conservatories, a glass-walled meeting room floating above the ground, and artificial daylight. Bahnhof Data Centre is one of the best-connected sites in the North European region Bahnhof Data Centre is one of the best-connected sites in the North European region. It provides triple redundancy internet backbone access. The network has complete redundancy with both fibre optics and additional copper lines with several different physical ways into the mountain. The data centre depends on Eaton's UPS protection to offer rock-solid network operations and co-location services. The backup power supply is guaranteed by two Maybach MTU diesel engines that were initially designed for submarines. They can generate 1.5 megawatts of power. A submarine sound-horn is fitted near the engines and alarms in case of a system breakdown. Rack-mounted servers The cooling is controlled by Baltimore Aircoil fans generating a cooling effect of 1.5 megawatts. This is sufficient to cool hundreds of rack-mounted servers at a time. With a massive 11,950 sq ft space, the facility houses a NOC for all of the ISP's operations. The network of Global Switch includes numerous main production servers As one of five data centres, it is the biggest and is operated by a team of 15 senior technical employees. The network of Global Switch includes numerous main production servers, backup servers, and administrative, standby, and dedicated servers. Pionen is Bahnhof's largest data centre and can house over 6,000 server computers. Subterranean data centre What makes Bahnhof Data Centre one of the most secure buildings? As the world becomes increasingly dependent on online services, internet service providers are going above and beyond to protect their systems. This fact is more obvious at the subterranean data centre run by Bahnhof. When Karlung secured a former nuclear shelter below 100 ft of Stockholm bedrock as the location for a data centre, he believed it would be suitable to bring his love of 1970s science fiction to the design of the site. The facility is a server housing centre that can endure a hydrogen bomb explosion. In case of power failure, backup power is delivered by a few German submarine engines. Fabricated waterfalls, interior jungle plants, lowland smog, and a meeting room with an image of the moon's surface on the flooring provide the preferred effect of a sci-fi dream pad. Access control system Its working atmosphere is made more liveable for workers with artificial daylight Constructed 30 m underneath a granite mountain, the building was initially used as a cold war shelter and was planned to provide security from a nuclear conflict between Soviet and Western forces. With servers situated deep within the mountain and only reachable through one tunnel sheltered by a 40 cm thick steel door and can run independently of the national grid because of two submarine engines that serve as backup generators. Although the data centre is acknowledged to be one of the most secure facilities across the globe because of its underground location, its working atmosphere is made more liveable for workers with artificial daylight, conservatories, and a saltwater fish tank. Identiv's flexible physical access control system (PACS) and video intelligence solutions provide the highest security at the lowest cost possible. Regardless of the physical location, one can easily manage access control through the robust, feature-rich systems, hardware, and software. Their technology integrations deliver high-security physical security solutions in partnership with other providers.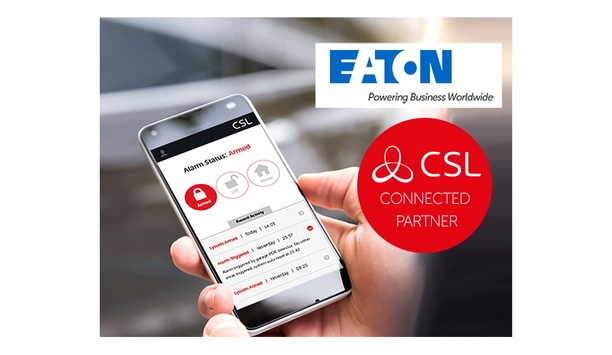 CSL adds another variant for Eaton to its CSL connected range
CSL is delighted to announce that they have added another variant for Eaton to their award-winning CSL Connected range. The CSL Connected range has been extended to include a GSM variant for Eaton. Their GSM variant is now available to order from your chosen ARC. In partnership with the Panel Manufacturers, CSL Connected combines their Critical Connectivity with the chosen alarm panel and the added option of an end-user App. This offers Installers professionally monitored signalling designed to discourage self-monitored systems that bypass ARCs. Providing customers with latest solutions CSL would also like to remind its user of all the options they currently have available across the 4 product variants and 6 manufacturers. CSL's Sales Director, Rob Evans, commented: "CSL Connected has been really well received by Installers since its launch and to now add another variant for Eaton is great news for the industry. It is part of our ongoing commitment to provide our customers with the latest solutions to support their businesses."
Related white papers
Security investments retailers should consider for their 2021 budget