Winsted CCTV Consoles, racks & desks
(37)
Browse CCTV Consoles, racks & desks
CCTV consoles, racks & desks products updated recently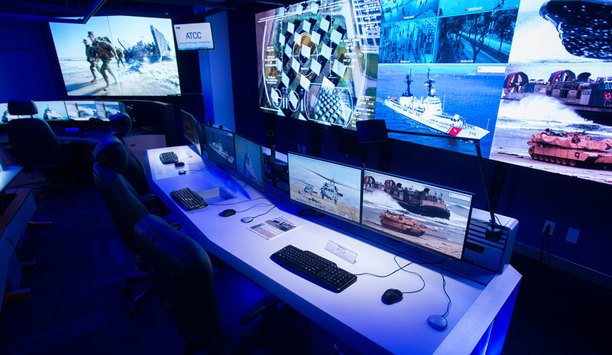 Not an afterthought: The significance of security control room aesthetics
Security control rooms should be functional and durable, and their aesthetics should incorporate matching colours that are conducive to a 24/7 operating environment—not too much contrast and easy on the eyes. Another factor driving aesthetics is an enterprise's desire to create a 'showpiece' to demonstrate a commitment to security for shareholders and other stakeholders. "Everyone wants to have a good-looking control room and a cost-effective design," says Matko Papic, Chief Technology Officer of Evans Consoles. Role of lighting and aesthetics in control rooms "Lighting is a critical factor for operators," adds Papic. Studies of control rooms have sought to address issues of circadian rhythms (physical, mental, and behavioural changes that a person undergoes over a 24-hour cycle, based on responses to light) and the impact of changing light colours throughout the day. Flexibility is key. Properly adjusted light can increase alertness at 2 a.m.; controlling the colour, tone and intensity of light can increase productivity any time of day. Evans Controls has experts who can do a lighting study of a room as part of construction services and consulting. Evans Controls has experts who can do a lighting study of a room as part of construction services and consulting Aesthetics, depending on the control room, can be very important, agrees Randy Smith, President of Winsted. His company accommodates aesthetics by using a variety of matching laminates, solid (Corian-type) surfaces, and sometimes real wood. They can put in a console with matching work surfaces, a credenza or other furnishings, or can even match existing décor in a facility. Customised tailored furnishing Security control rooms, often operating in glass enclosures, are often used to "make a statement" about the security of a facility, says Smith. Companies want the control rooms to be up-to-date, and have "cool designs." Sometimes they want to add a company logo to a work surface or side panels, or they want to employ corporate colours in the design. Winsted can customise its offerings to meet any such requirements, says Smith. In too many instances, the control room is an afterthought: They just install furniture that fits with the monitors. How the furnishings are tailored to the operator is often not considered, says Papic. He offers several other considerations: Will the furniture last the lifetime of the control room? How adaptable is a design to possible future changes, whether larger monitors, managing cables, or ability to reconfigure the console? Furniture should not be viewed as a transactional item; there are more issues to address beyond physically housing the equipment, says Papic. Read part 5 of our Control Rooms series here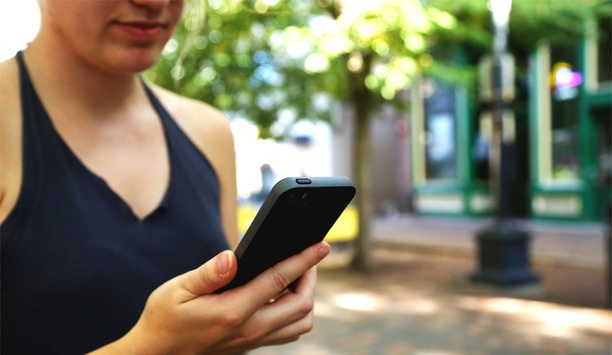 Mobile communications make the public an additional sensor on the field
Today, almost every employee carries with them a smart device that can send messages, capture, and record images and increasingly live-stream video and audio, all appended with accurate location and time stamping data. Provide a way for staff to easily feed data from these devices directly to the control room to report an incident and you have created a new and extremely powerful 'sensor', capable of providing accurate, verified, real-time multi-media incident information. You need only to watch the television when a major incident is being reported. The images are often from a witness at the scene who recorded it on their device. It is madness that it has until now been easier for people to share information around the world via Facebook and YouTube etc, in a matter of minutes, than it is to transmit it to those that need to coordinate the response. The public as an additional security and safety sensor In the UK, a marketing campaign designed by government, police and the rail industry is currently running. Aiming to help build a more vigilant network on railways across the country and raise awareness of the vital role the public can play in keeping themselves and others safe, the 'See It. Say It. Sorted' campaign urges train passengers and station visitors to report any unusual items by speaking to a member of rail staff, sending a text, or calling a dedicated telephone number. Essentially, the campaign is asking the public to be an additional safety and security sensor. However, with the help of the latest mobile app technology, it is possible to take things to a whole new level and this is being demonstrated by a large transport network in the US. This organisation recognised that the ideal place to begin its campaign of connecting smart devices to the control room as an additional sensor, was by engaging its 10,000 employees (incidentally, this is approximately twice the number of surveillance cameras it has). These employees have been encouraged to install a dedicated app on their mobile devices that enables them to transmit important information directly to the control room, as well as a panic button for their own safety. This data can be a combination of images, text, audio, video and even live-streaming, to not only make the control room aware of the situation but give them eyes and ears on the ground. For the control room operator, the insights being fed to them from this 'sensor' have arguably more value than any other as they provide pinpoint accurate and relevant information Combatting control room information overload For the control room operator, the insights being fed to them from this 'sensor' have arguably more value than any other as they provide pinpoint accurate and relevant information. For example, if an alert comes in about a fire on platform 3, the operator doesn't necessarily require any of the information from the other sensors, nor does he need to verify it's not a false alarm. He knows that the information received has been 'verified' in-person (it is also time and location stamped) and that there is an employee located in the vicinity of the incident, who they can now directly communicate with for a real-time update and to co-ordinate the appropriate response. Compare this to a 24/7 video stream from 5000 cameras. It is in stark contrast to the typical issue of sensors creating information overload. The employee only captures and transmits the relevant information, so in essence, the filtering of information is being done at source, by a human sensor that can see, hear, and understand what is happening in context. So, if an intruder is climbing over a fence you no longer need to rely on the alert from the perimeter alarm and the feed from the nearest camera, you simply send a patrol to the location based on what the person is telling you. Furthermore, if the control room is operating a Situation Management/PSIM system it will trigger the opening of a new incident, so when the operator receives the information they are also presented with clear guidance and support regarding how to best manage and respond to that particular situation. Transport networks are using staff and the public as additional safety and security sensors Application of roaming smart sensors To be clear, this is not to suggest that we no longer need these vitally important sensors, because we do. However, one major reason that we have so many sensors is because we cannot have people stationed everywhere. So, in the case of the US transit company, it has been able to add a further 10,000 roaming smart sensors. This can be applied to other industries such as airports, ports, warehouse operations, stadiums, and arenas etc. Now, imagine the potential of widening the scope to include the public, to truly incorporate crowdsourcing in to the day-to-day security function. For example, in May, it was reported that West Midlands Police in the UK would be piloting an initiative that is asking citizens to upload content relating to offences being committed. Leveraging existing hardware infrastructure Typically, when introducing any form of new security sensor or system, it is expected to be an expensive process. However, the hardware infrastructure is already in place as most people are already in possession of a smart device, either through work or personally. What's more, there is typically an eager appetite to be a good citizen or employee, just so long as it isn't too much of an inconvenience. Innovations in smart mobile devices has moved at such a pace that whilst many security professionals debate if and how to roll-out body-worn-cameras, members of the public are live-streaming from their full HD and even 4K ready phones. The technology to make every employee a smart sensor has been around for some time and keeps getting better and better, and it is in the pockets of most people around the world. What is different now is the potential to harness it and efficiently bring it in to the security process. All organisations need to do is know how to switch it on and leverage it.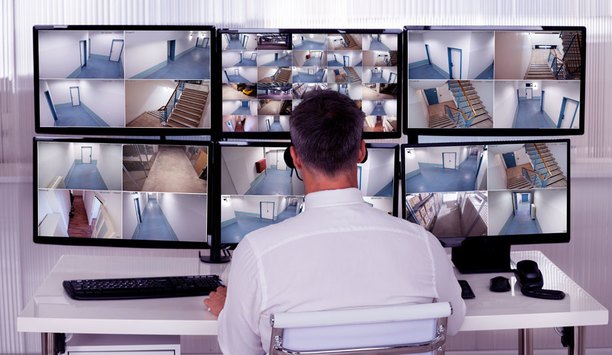 Technology evolution leads to changes in security control room furniture
Technology is changing the look and function of today's security control rooms. Old-school CRT (cathode-ray tube) monitors are giving way to the thinner, flat screen monitors in the control room environment, but the transition is gradual. Randy Smith of Winsted still sees many control rooms that need to make the conversion, which is a boon to his company's business. Furniture today is designed differently to accommodate the thinner monitors, often with larger screens. Need for integrated rack systems With the increase of IP-based systems comes the need for integrated rack systems that include advanced functionality such as cable management, adds Jim Coleman, National Sales Manager, AFC Industries. Server rooms are environmentally controlled by cooling systems and power systems monitored on the IP network. Low-profile flat screens allow centres to utilise space vertically, thus creating a smaller footprint for the consoles. Additionally, with IP-based systems, workstations will have a smaller footprint because there is less cumbersome equipment. In most cases the servers are stored in a secured, climate controlled environment to eliminate overheating of the servers and maintain their security, says Coleman. This environment also helps with cable and power management. AFC builds technical furniture racks that adhere to the precise needs of computer network server room operators. The company designs and fabricates LAN workbenches with versatile functionalities, and server room workstation racks that are scalable. There is a complete line of IT workbenches, IT computer racks and computer server rack mounts with flexible mounting options. In most cases the servers are stored in a secured, climate controlled environment to eliminate overheating of the servers and maintain their security Flexible control room designs Matko Papic, Chief Technology Officer of Evans Consoles, says the transition from bulky CRT equipment to flat-screen (lower profile) monitors was a major disruption in control room design; it changed the whole dynamic. Another evolution is the use of IP video streaming, which allows more flexibility in manipulation of audio-video content, and requires more flexible control room designs. Another shift, driven by larger, higher-definition monitors, is a shift to fewer monitors that display more information. Instead of a smaller monitor for each information stream, larger monitors now consolidate that information into "dashboard" displays. Looking ahead, control rooms will need to be more flexible, both in the initial design and the ability to adapt to changing technology, says Papic. Legacy customers who are currently using PCs may be moving to more remote applications. Sit-stand equipment will continue to be increasingly prevalent. "There will be more emphasis on flexibility, technology integration, and the ability to change over the life of the system," says Papic. Consolidation of multiple operations into a single system A trend in security is consolidation of multiple physical operations into a single system, says Papic. As a result, more customers are taking more interest in alarm management and situational awareness. How is the technology being used in terms of alarm triggers? How can the systems react rapidly and provide information to a larger audience in the control room? These questions impact how control rooms are designed, and Evans Consoles can adapt lessons learned from other markets to these trends in the security arena. Greater use of technology is inevitable, says Coleman of AFC Industries. "It is virtually impossible for humans to monitor all security data at the street level in our cities," he says. "As computers become more powerful and their programs more all-encompassing, we will see a greater shift to robotic and technology uses that will provide enhanced monitoring capabilities and safety Read our Control Rooms series here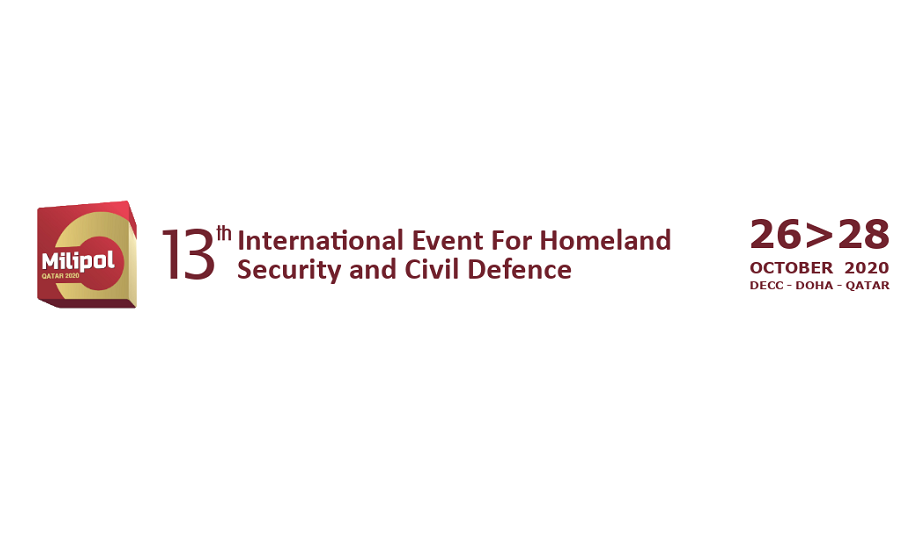 Milipol Qatar 2020 event for homeland security and civil defence to be held at Doha Exhibition and Convention Centre
Milipol Qatar, the Middle East's international event for homeland security and civil defence, which returns to the Doha Exhibition and Convention Centre (DECC) in October, has attracted an international exhibitor line-up with global sector heavyweights signing up. The exhibitor list for the biennial event shows confirmations from organisations across Scandinavia, Europe, the UK, Eastern Mediterranean, the Middle East, Far East, and Indian Sub-continent. Homeland security and civil defence sectors "Many names from the homeland security and civil defence sectors are among the confirmations received and span a wide breadth of equipment, systems, product and consultancy offerings" explained Marie Lagrenée, Milipol Events Director. Confirmed exhibitors include: fire and protection infrastructure support product and engineering systems suppliers; services and safety training consultants; manufacturers of access control, personal protection equipment manufacturers; authentication and cyber-security systems; risk assessment and crisis management advisors; fibres and fabric suppliers; producers of measurement and analysis, mobility and optronic equipment; communications and transmission systems as well as weapons and ammunition suppliers. Confirmed international companies Major players in the confirmed line-up include: Huawei Technologies of China; Turkey's Ares Shipyard; the UK's control room systems provider Winsted Limited; French microwave security experts MC2 Technologies; Italian encryption technologists Boole Server; Belgian relief-aid supplier Alpinter SA; German dangerous goods transporter Lufracom GmbH and one of the country's personal protective equipment manufacturers Haix Schuhe Produktions Und Vertriebs as well as Danish surveillance technology pioneer Covidence A/S. The staging of 13th Milipol Qatar is in line with the Government of Qatar's overarching master plan for the gradual lifting of COVID-19 prevention restrictions which allows the staging of business gatherings, including exhibitions and conferences from September 1. The event, which is under the patronage of His Highness the Emir of Qatar, Sheikh Tamim Bin Hamad Al-Thani, is organised by Qatar's Ministry of Interior in partnership with Paris-based international event organiser Comexposium, acting on behalf of the GIE Milipol headed by Civipol, the consulting and service company of the French ministry of the Interior. Middle East security market October's Milipol Qatar is shaping up to be a window into a Middle East security market which is undergoing rapid transformation driven by technological advancements and by increased homeland health and safety requirements in the wake of the coronavirus pandemic. "We can expect the release of a host of new cross-border health protection technology to provide heightened national health and safety and address concerns which have arisen as a result of COVID-19. These will be concerns which will need to be addressed if the Middle East is to realise its ambitions for the staging of major international events, such as the FIFA World Cup 2022," explained Milipol Events Director Marie Lagrenée. "Milipol Qatar will be the first Post-pandemic homeland security event to be staged and the first forum to ably address these concerns." Dialogues, case studies and debates A powerful Milipol Qatar knowledge-sharing program will feature dialogues, case studies and debates on the industry's expanding challenges and opportunities. Milipol Qatar 2020 is expected to welcome over 200 exhibitors and close to 8,000 visitors. The event's online registration platform for both exhibitors, and industry professional visitors, who enter free-of-charge, is open on the Milipol Qatar 2020 website.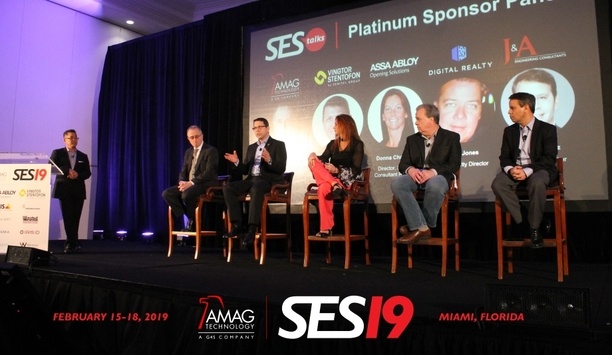 AMAG Technology hosts annual Security Engineering Symposium 2019
AMAG Technology hosted its annual Security Engineering Symposium in Miami, Florida, February 15-18, 2019 at the Trump National Doral Miami. Eighty end users, consultants and integrators were in attendance. Guests were treated to two days of interactive presentations with thought leaders in compliance, AI, edge technology, insider threat, and open technologies and were taught how to apply what it means to them to understand how to utilise the right solutions to mitigate risks, ensure compliance and save money. AMAG Technology President, Kurt Takahashi and Director of Business Development, Kami Dukes opened the conference by welcoming attendees and introducing honoured guests and AMAG staff. Chief Operating Officer, Howard Johnson and Vice President of Products and Partner Programs, Jason Schimpf presented Your Voice, Our Vision, and discussed AMAG's vision for the future which is based on customer feedback and the technology innovation needed to meet today's threats. Discussing security trends Our goal this year was to change and improve the format to provide digestible, useable content that was valuable to our attendees"A Platinum panel based on the theme, Achieve More Together, discussed security trends, customer needs and how best to move forward together to be successful. Two TED style talks featured Open Ideas with Dukes and Senior Director of Global Sales, Justin Wilmas and People Within with Business Development Manager, Dan Bissmeyer. "Our goal this year was to change and improve the format to provide digestible, useable content that was valuable to our attendees, and I believe we met that goal," said Dukes. "Our diverse audience inspired impactful discussions surrounding topics that affect vertical markets dealing with compliance challenges, and I am proud to announce that together we raised nearly $9,500.00 for St. Jude Children's Hospital." Integrating access control with video "AMAG hosted a first-class event that provided the opportunity to network with AMAG, as well as many end users and vendors," said Salt Lake City Police Department Captain, Scott Teerlink. "The format allowed for much discussion not only about the Symmetry solution, but with how to better integrate access control with video, audio, and other innovative solutions to improve our site security while simplifying and reducing time needed to complete the critical tasks necessary to ensure our facilities are secure. "I left with a better understanding about AMAG, the Symmetry solution and what's new in the security industry. Most importantly, I met outstanding people that will be a tremendous asset as we work to adapt and evolve our systems to best meet our changing environment and needs." Building relationships with security professionals The Security Engineering Symposium provided a wonderful opportunity to network and build relationships with fellow security professionals"Ten certified technology partners worked together to deliver theme-based presentations to attendees. Platinum Level sponsors, ASSA ABLOY and Vingtor Stentofon presented Living on the Edge. Gold level sponsors Axis Communications and Salient Systems presented Take Tech to the Biz. Gold sponsors LifeSafety Power and Winsted presented Automation & Compliance. Silver sponsors shared a breakout session and included Idemia, IRIS ID, LiveSafe and Wavelynx. "The Security Engineering Symposium provided a wonderful opportunity to network and build relationships with fellow security professionals," said Jorge Gomez PE, RCDD, Managing Member/Project Engineer, J&A Engineering Consultants. "The event revitalized me and renewed my excitement about the security industry." During the closing banquet, a representative from St. Jude's Research Hospital presented about the mission and advances St. Jude's is making in paediatric cancer research. Our generous SES19 sponsors and attendees together raised $4,728.00, which was matched by AMAG for a record setting total of $9,456.00! "We are so thankful to our integrators, consultants, partners and end users for their generosity, and are thrilled to donate such a large sum to St. Jude," said Dukes.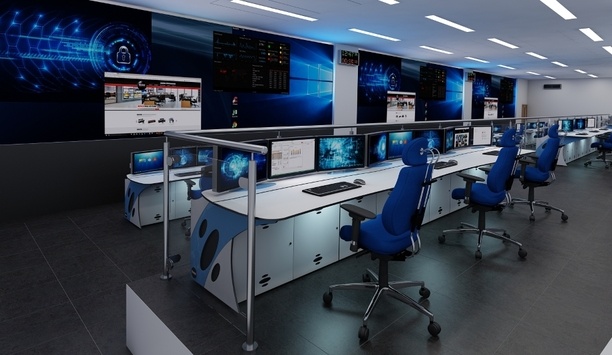 Winsted to showcase WAVE security monitoring console at IFSEC 2018
Control room furniture manufacturer Winsted is set to return to IFSEC 2018 unveiling their exciting and futuristic new console – The Prestige WAVE, on stand F202. Expanding capabilities Designed and constructed specifically for today's control room technology, the sleek new console, ergonomically designed with its impressive appearance and aesthetic options, is the latest addition to the company's portfolio and is a clear demonstration of the company's on-going and expanding capabilities. Engineered as a modular system, it enables the configuration to be tailored specifically to meet precise operating or room requirements. A range of finishes and accessories are available including monitor mounts, CPU holders and storage to fully customise any workspace. Round-the-clock monitoring Terry Shough, Winsted's General Manager, hails the new Wave console as an important and innovative addition to the company's comprehensive line-up of control room furniture, Shough commented, "The smart modular solution is highly adaptable, designed to meet the rigorous demands of a 24/7 environment, but not at the expense of style or aesthetics." Winsted representatives will be on-hand throughout the event to discuss customer-specific requirements and provide helpful information on the latest trends and developments in the industry in order to equip visitors with the best solution to meet their control-room requirements.