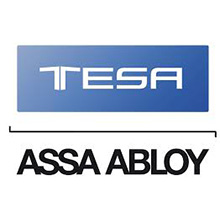 TESA's electronic locks can be opened through smartphones or tablets

From the 20th to the 23rd of October TESA Hotel has participated in the Hostelco exhibition in Barcelona.
Hostelco has established itself as an essential international platform in a sector that shows the first real signs of recovery after years of crisis. It is the perfect catalyst for suppliers and customers, within hospitality market, becoming one of the most important European events. The fair has been a complete success in terms of participation. It has been a surprise the number of visits in TESA's stand and initial expectations have been surpassed compared to previous editions.
The biggest claim in this edition has been technological: The possibility to open TESA's electronic locks through smartphones or tablets, has captured the attention of visitors. A stand where wireless solutions and demonstrations with mobile phones once again positions TESA on a high technological and innovative level.
Download PDF version