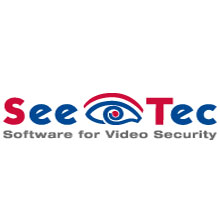 Tom Kershaw will manage the British branch office in Cheshire
SeeTec, one of the leading providers of software for video security in Europe, continues growing and dares a leap to UK. The recently opened branch office in Cheshire/Great Britain is a further step to develop the biggest European CCTV market for SeeTec and to meet the increasing demand in the English speaking regions.
The new office's central geographical location guarantees a faster and more flexible reaction to local needs. Regarding major events like the Olympic Games in London 2012 and the ongoing replacement of analogue, there is a broadening demand for flexible IP based security systems especially in public areas.
Due to the increasing volume of orders, in November 2011 SeeTec established a British branch office in Cheshire being managed by Tom Kershaw. As a major account manager for a global technology company, Tom had been in charge of company's IP product line before. His wide experience in the IT and CCTV market makes him the right person for the biggest security market in Europe. His field of activity will include providing sales and technical support to SeeTec customers and partners in the United Kingdom.
Kaj Svenningson, SeeTecs Chief Expansion Officer, is very satisfied about the development for SeeTec in the UK: "Having installed more than 3.000 licenses in UK this year, we decided to setup an office in UK to be even closer to our customers. We are glad to have Tom Kershaw on board and have no doubt that he will help us to further explore the potential in this market."
Download PDF version