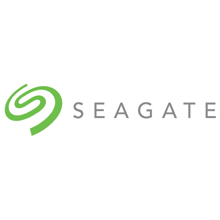 Seagate Surveillance HDD is tailor made for surveillance storage to keep systems in field longer

Seagate Technology plc, a world leader in storage solutions, announced recently at Intersec 2016 in Dubai, UAE the world's first 8TB surveillance hard drive disk (HDD), the largest drive of its kind for surveillance applications in the industry. Targeting surveillance system integrators, end users and system installers, the Seagate® Surveillance HDD offers the highest capacity on the market, tailor made for surveillance storage to keep systems in the field longer and reduce post-deployment support.
"Seagate has worked closely with the top surveillance manufacturers to evolve the features of our Surveillance HDD products and deliver a customised solution that has precisely matched market needs in this evolving space for the last 10 years," said Matt Rutledge, Seagate's Senior Vice President, client storage. "With HD recordings now standard for surveillance applications, Seagate's Surveillance HDD product line has been designed to support these extreme workloads with ease and is capable of a 180TB/year workload, three times that of a standard desktop drive. It also includes surveillance-optimised firmware to support up to 64 cameras and is the only product in the industry that can support surveillance solutions, from single-bay DVRs to large multi-bay NVR systems."
Store over 800 hours of HD content
The Surveillance HDD 8TB can serve as a critical component to ensure successful, scalable and reliable solutions so business leaders can focus on other priorities knowing they have the coverage they need. Engineered to run 24x7, the 3.5-inch drive can store over 800 hours of high-definition (HD) content captured by up to 64 cameras simultaneously recording HD content.
The drive incorporates rotational vibration sensors enabling it to reliably perform in systems with eight or more drives, as seen in the rapidly growing network video recorder market. This makes it ideal for use in businesses such as casinos or manufacturing plants where bulk storage for HD video and video analytics are a growing necessity.
Seagate Rescue Service feature
Boasting premium features such as the Seagate® Rescue Service, the Surveillance HDD employs over 10 years of surveillance expertise including data recovery services designed to restore data. Whether from accidental damage, handling, computer viruses, or hardware failure, the data recovery plan protects from data loss saving hundreds of dollars in the event of a drive crash, virus or failure. The service is ideal for end users who lack IT support, providing peace of mind that valuable content is protected.
A fast and easy process, Seagate Rescue Service can typically restore data within two weeks depending on the type of recovery— with a greater than 90 percent success rate. Activated at time of purchase, the rescue plan provides three years of data recovery at the fraction of what it would cost to recover data.
Surveillance storage product and technologies
At Intersec 2016, Seagate will exhibit its industry leading and highly reliable surveillance storage product and technologies, including the Seagate Surveillance HDD— Seagate's best selling and flagship surveillance product and the winner of this year's CPSE Golden Excellence Award. The newly announced 8TB version will also be featured along with other Seagate storage solutions demonstrating the company's commitment to innovation and global leadership in the surveillance industry.
Seagate exhibition stand will be placed on Saeed Arena, SA - I 18 during the Intersec 2016.
Download PDF version